Contemporary homes are all about simplicity of form, frugality and a certain minimalism that is reflected by the use of simple geometric shapes and clean, straight lines. The form of a 'cube' is undoubtedly the most popular in this regard, and House M in San Isidro, Lima, Peru, is one such residence where uncomplicated, modern design holds sway. Nestled in a neighborhood filled with homes from the 1950s and overlooking a public park, this outstanding family house is shaped and defined by a sense of individuality and privacy.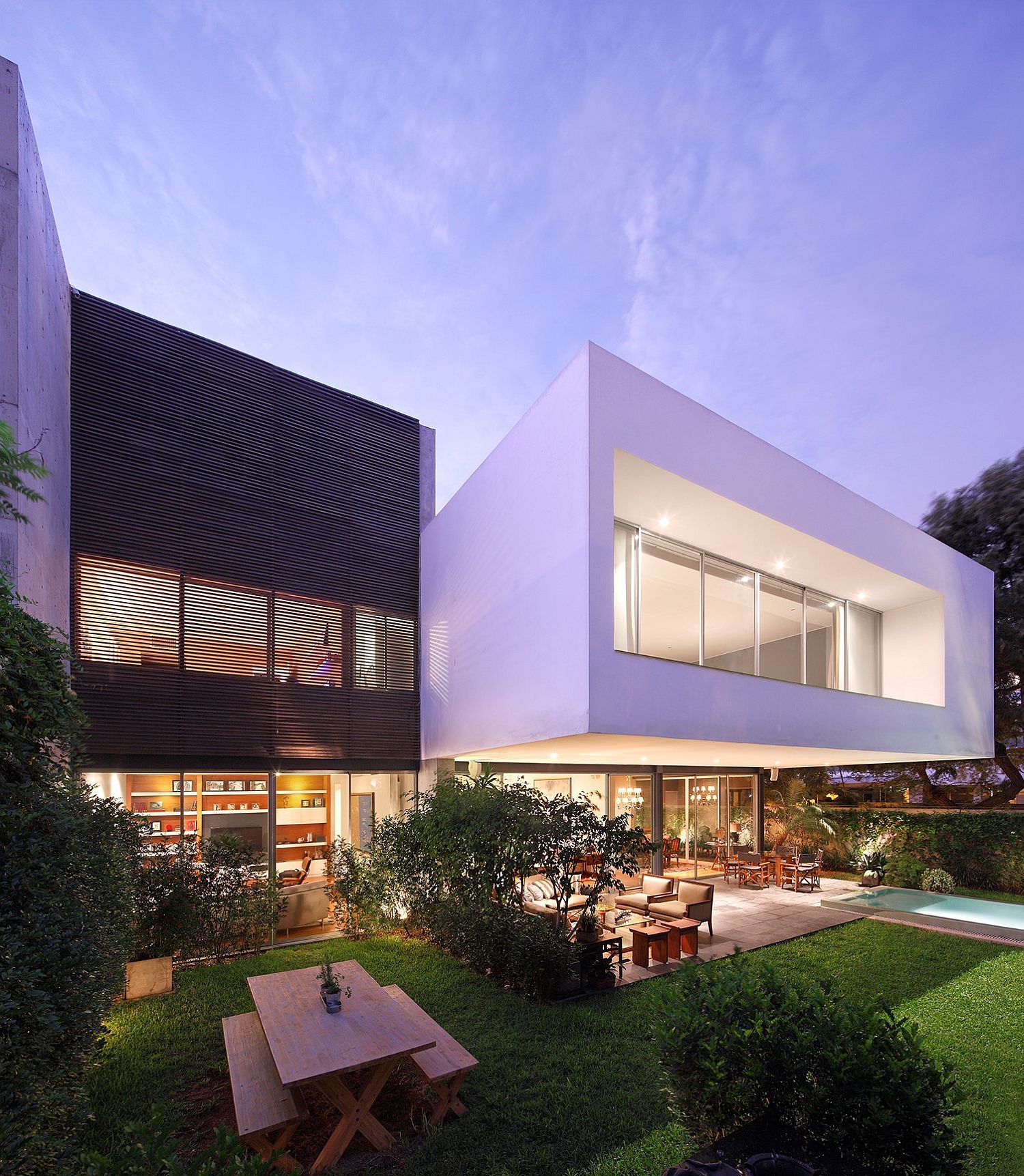 RELATED: Exquisite Residence in LA, Evans House by Bittoni Design Studio
Designed by Jaime Ortiz de Zevallos, the home features an interior that is completely hidden from the world outside. Yet the rear part of the house opens up toward the garden and pool area, with a cantilevered bedroom section providing shade for the outdoor living space below. Since the home sits on a corner lot, this clever blend of privacy and openness was an absolute must, even as the rooftop garden and a series of skylights bring a sense of freshness and cheerful warmth to the modern interior.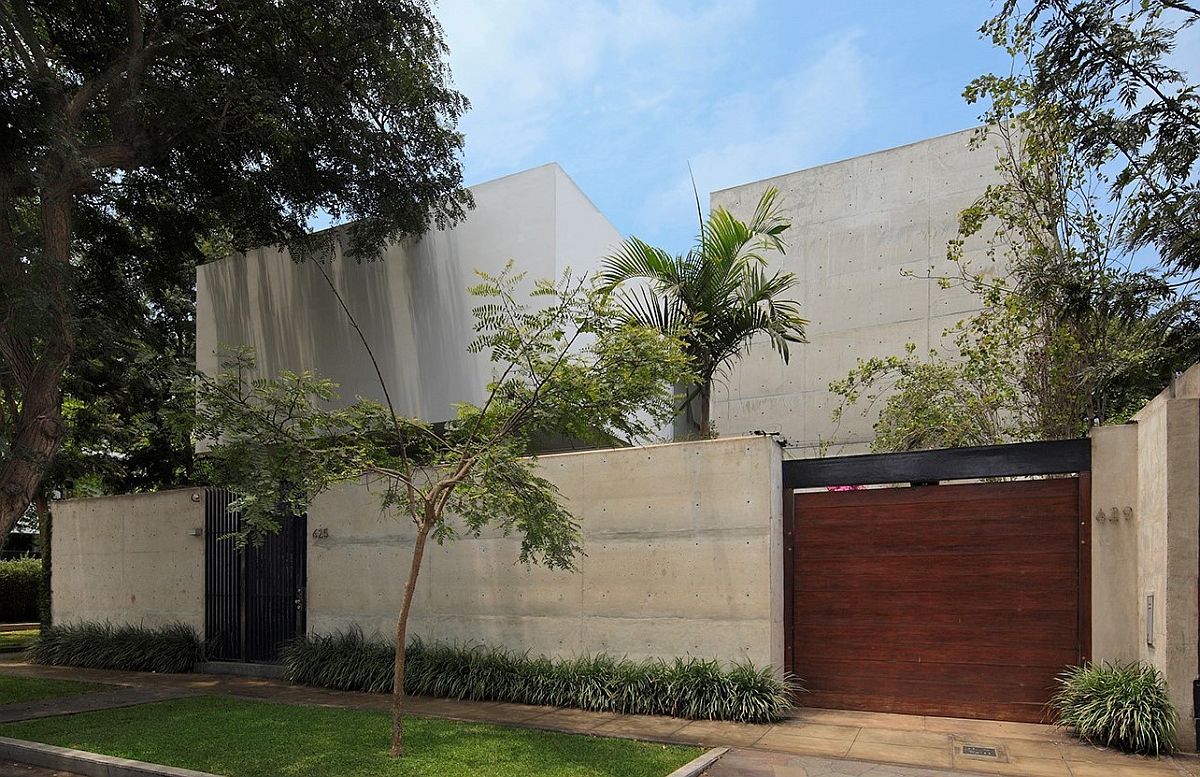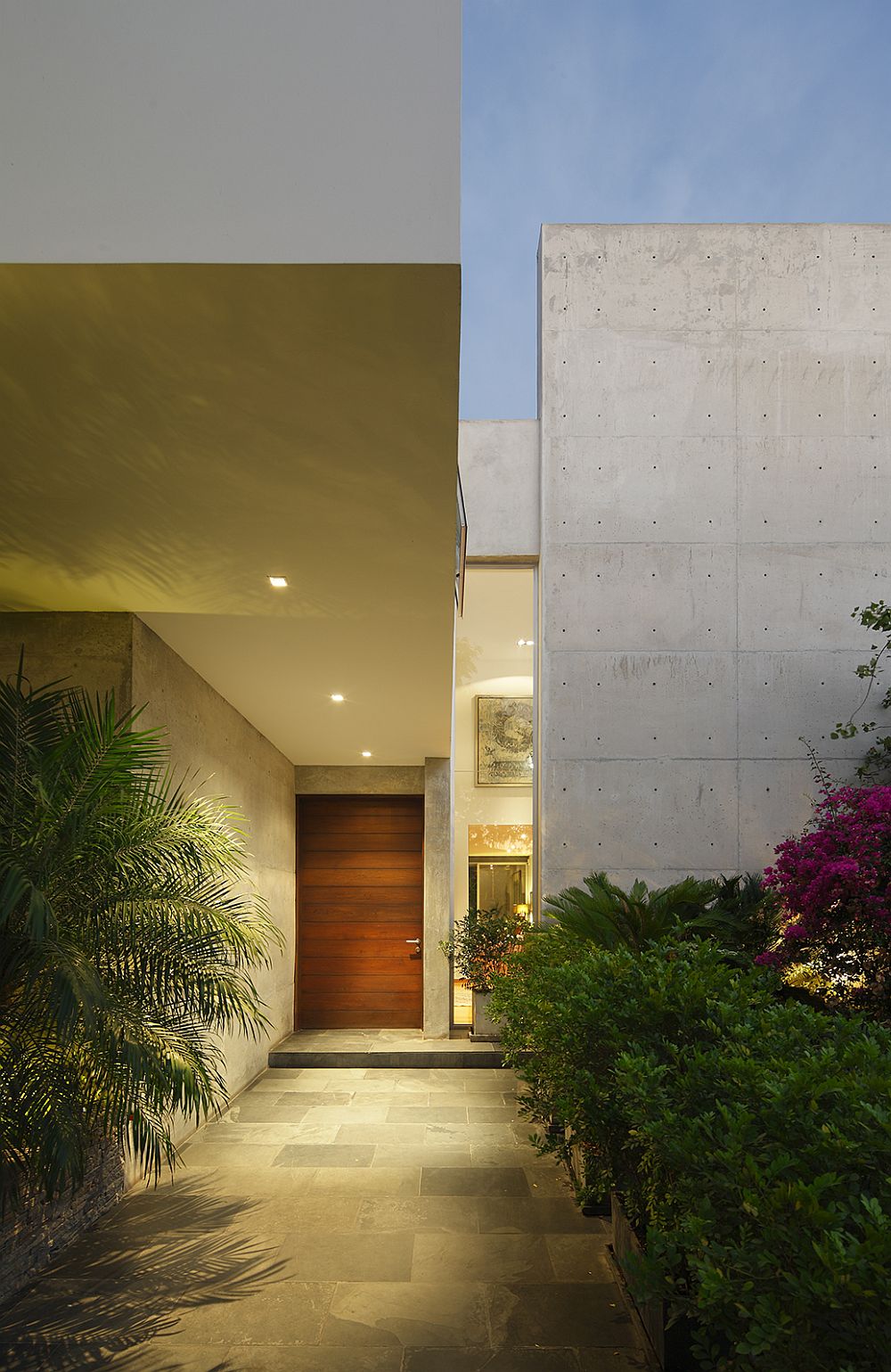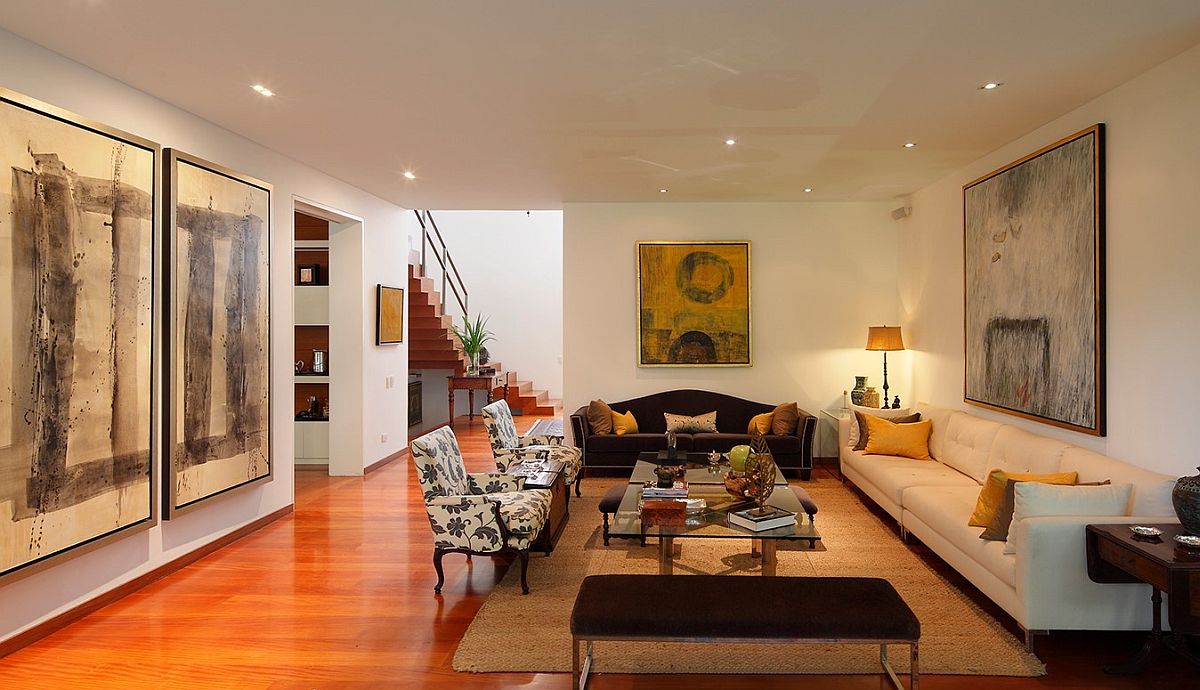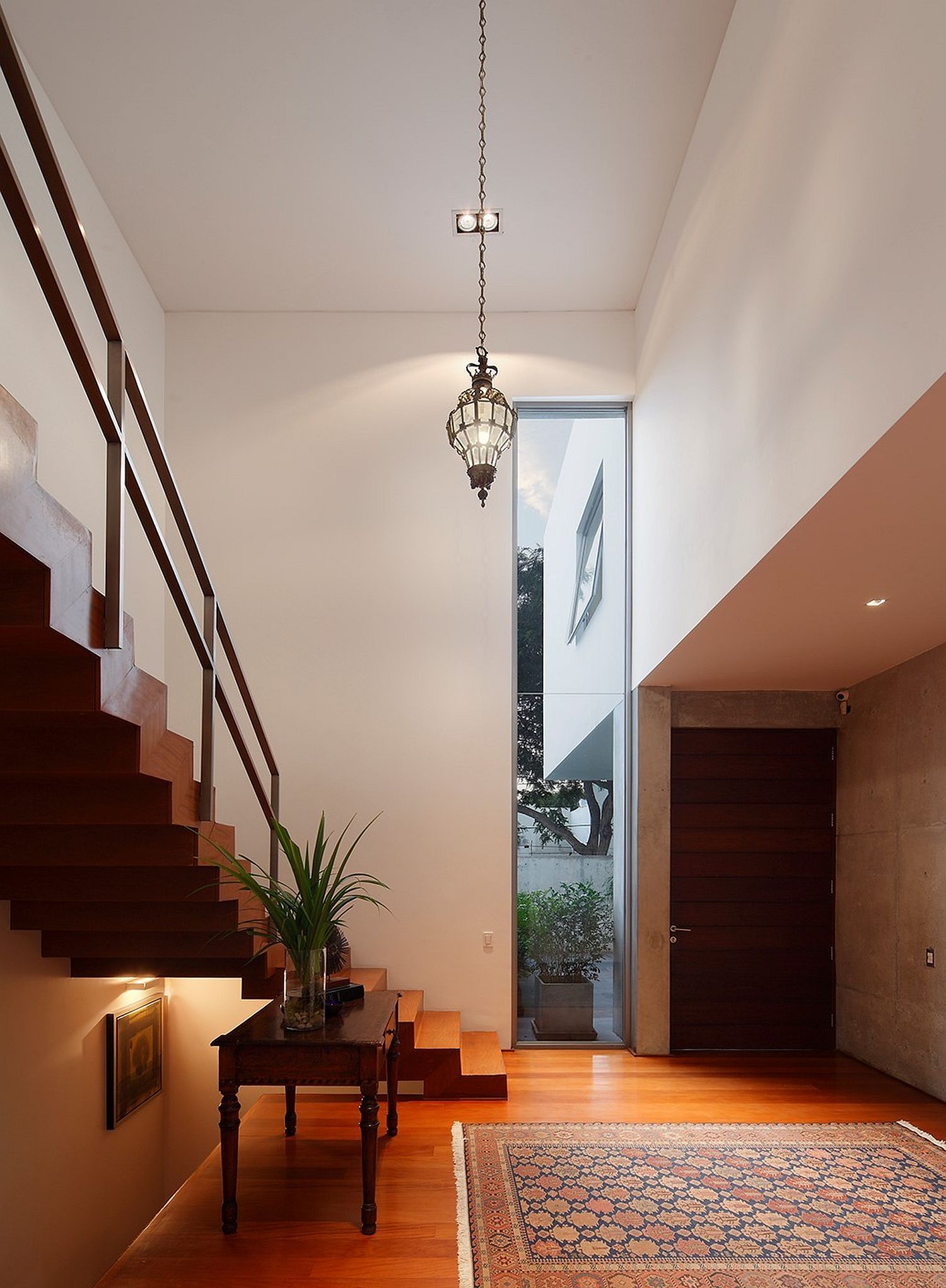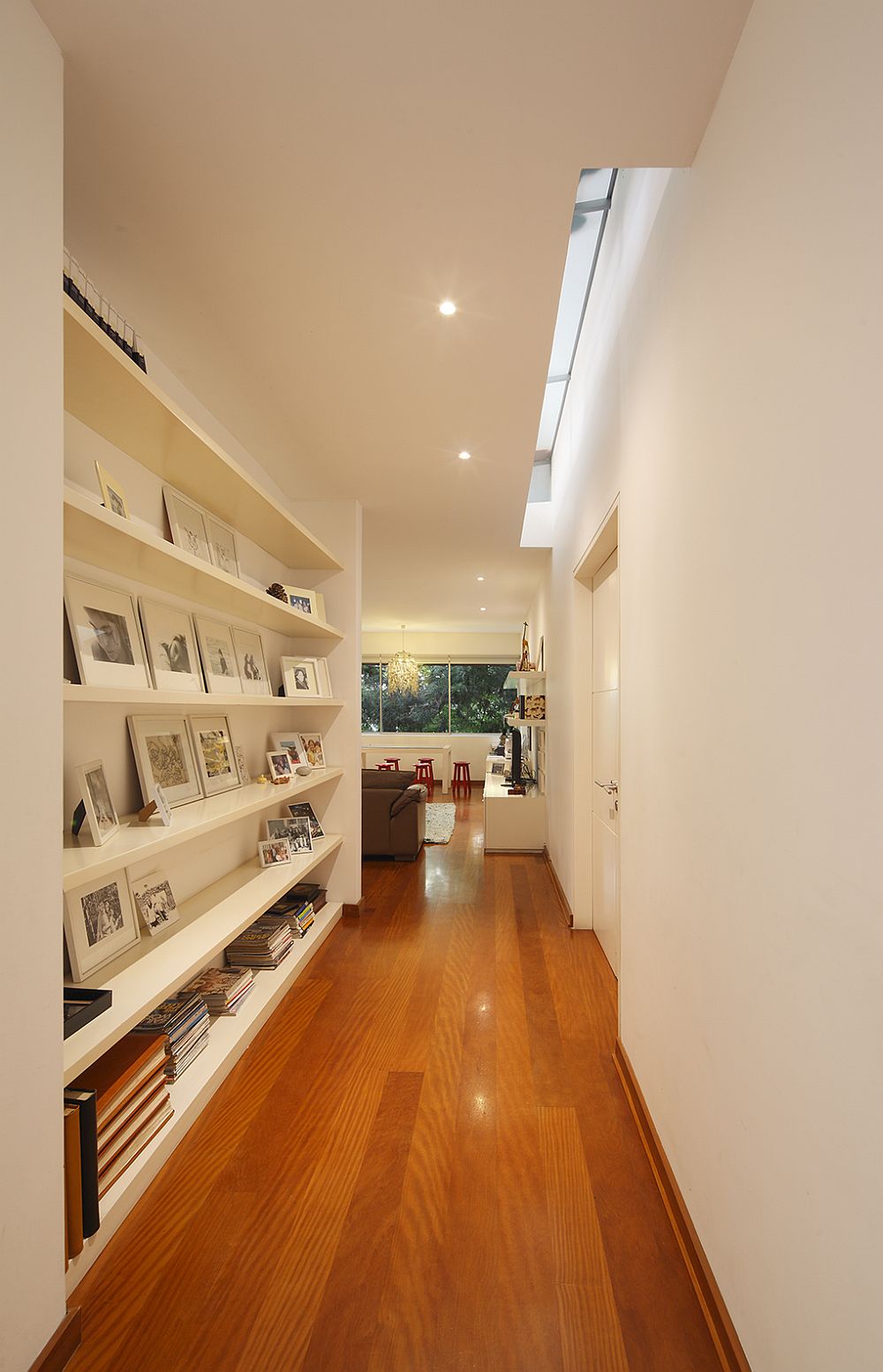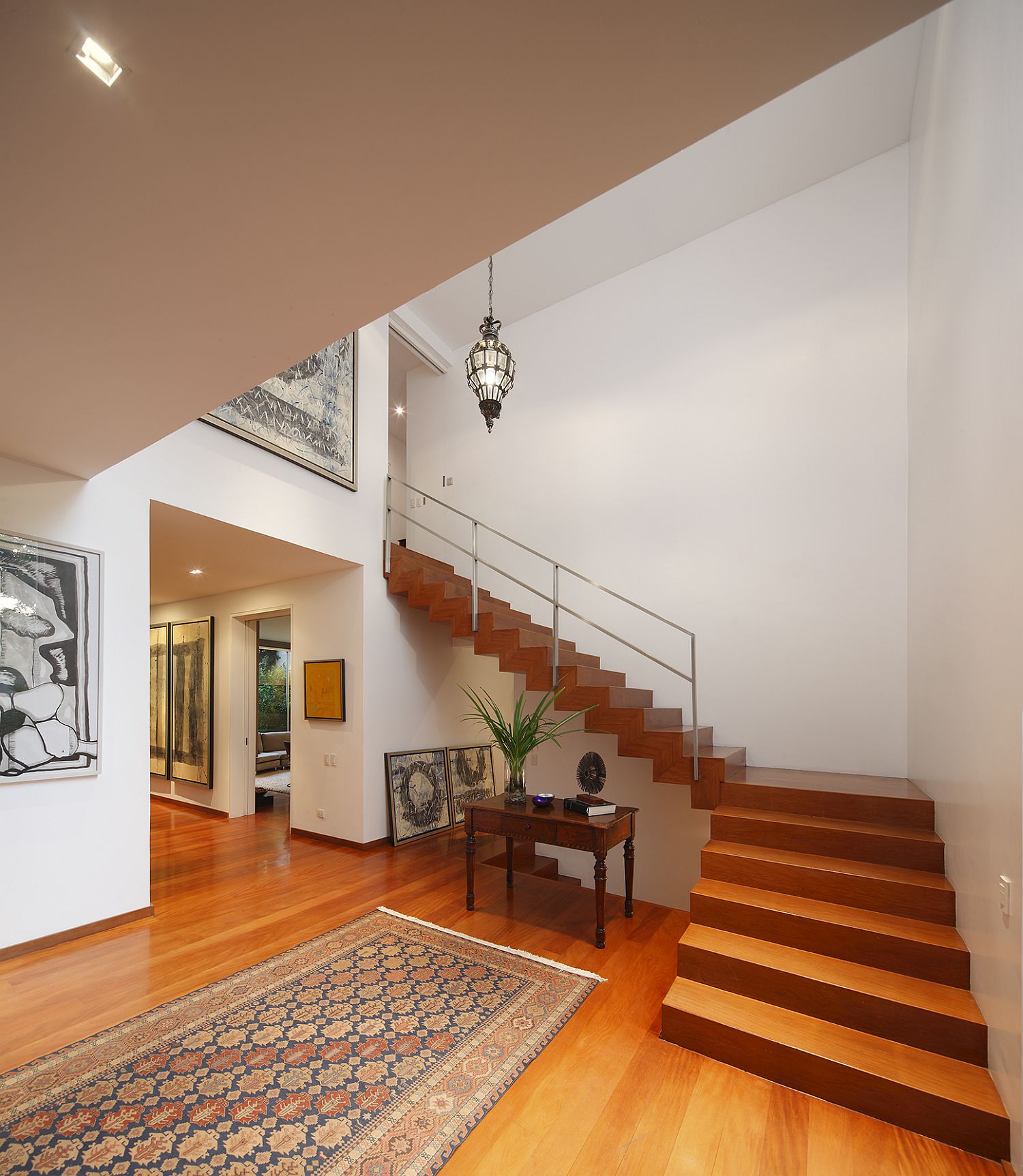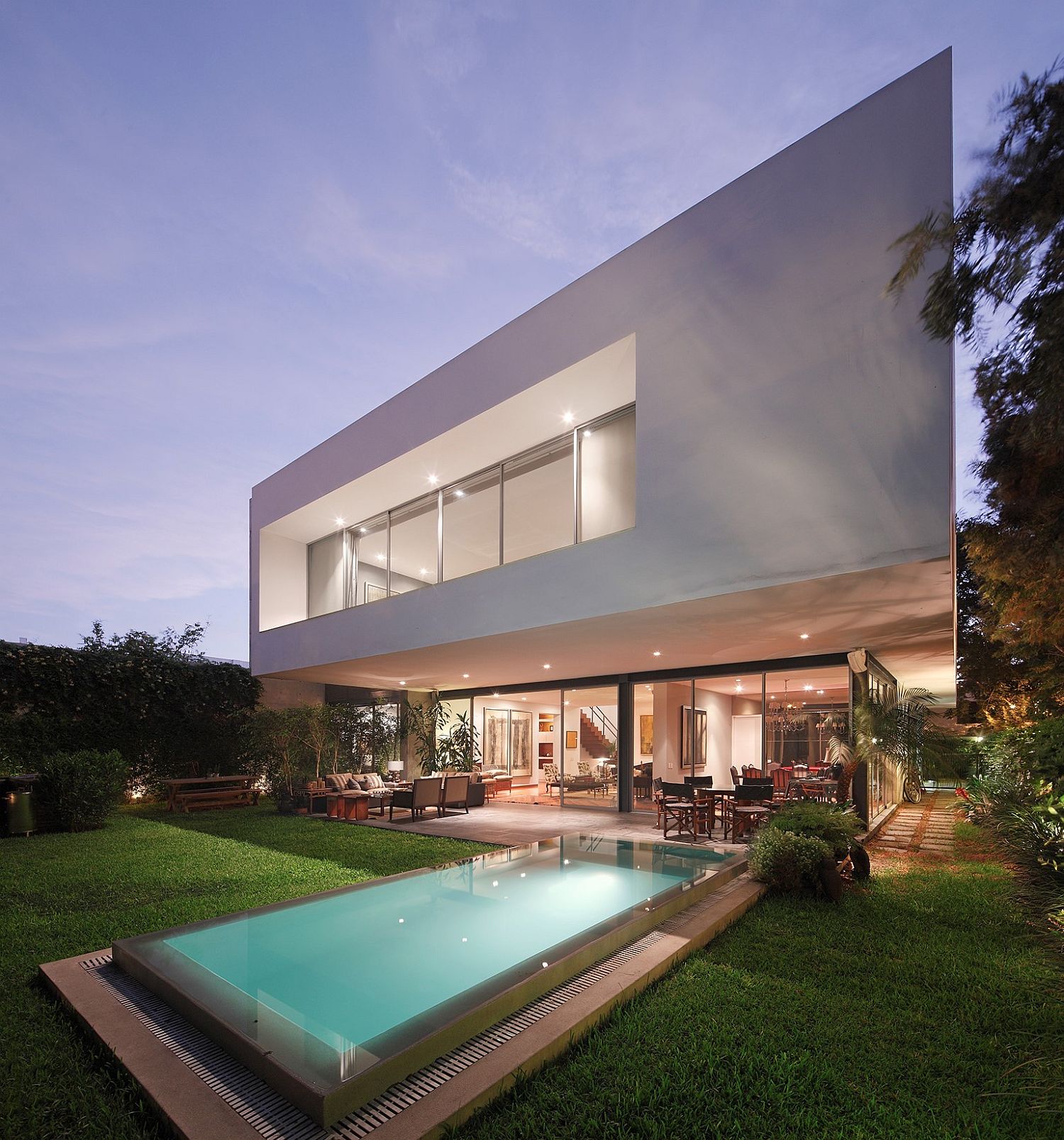 RELATED: Two Barns House: Inspiring Contemporary Home In Poland
It is the first level that houses the living area, along with the kitchen, the dining space and the gorgeous garden, while the half-sunken basement provides ample parking space, a home office and service areas. The third and fourth levels hold the bedrooms and private spaces and also offer both textural and visual contrast with their wood screen and cantilevered form. Refreshing, inviting and undoubtedly contemporary, it is the box-like design and cubic form that win at House M. [Photography: Juan Solano Ojasi]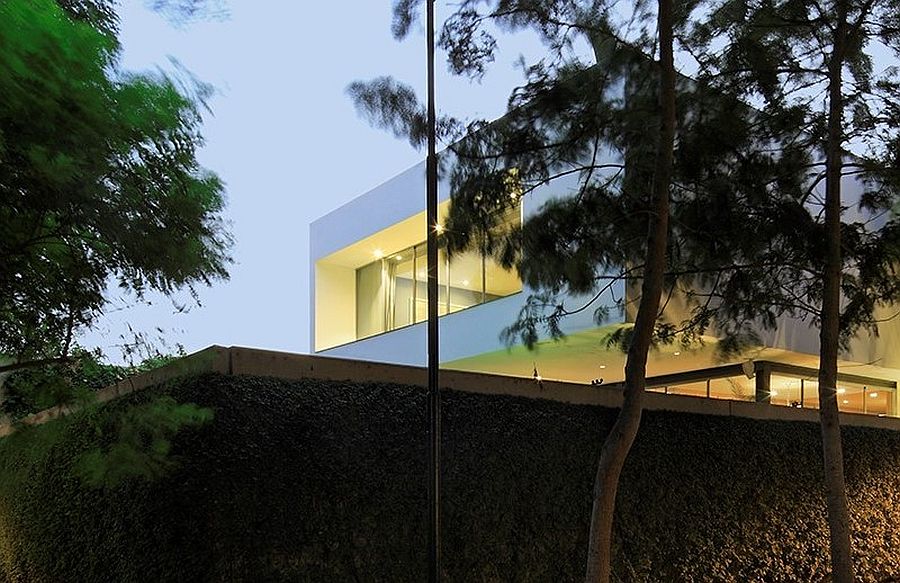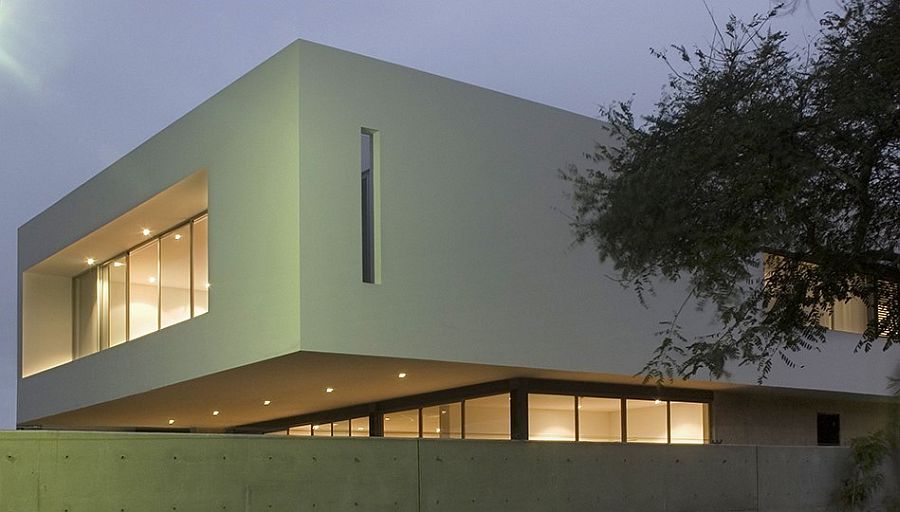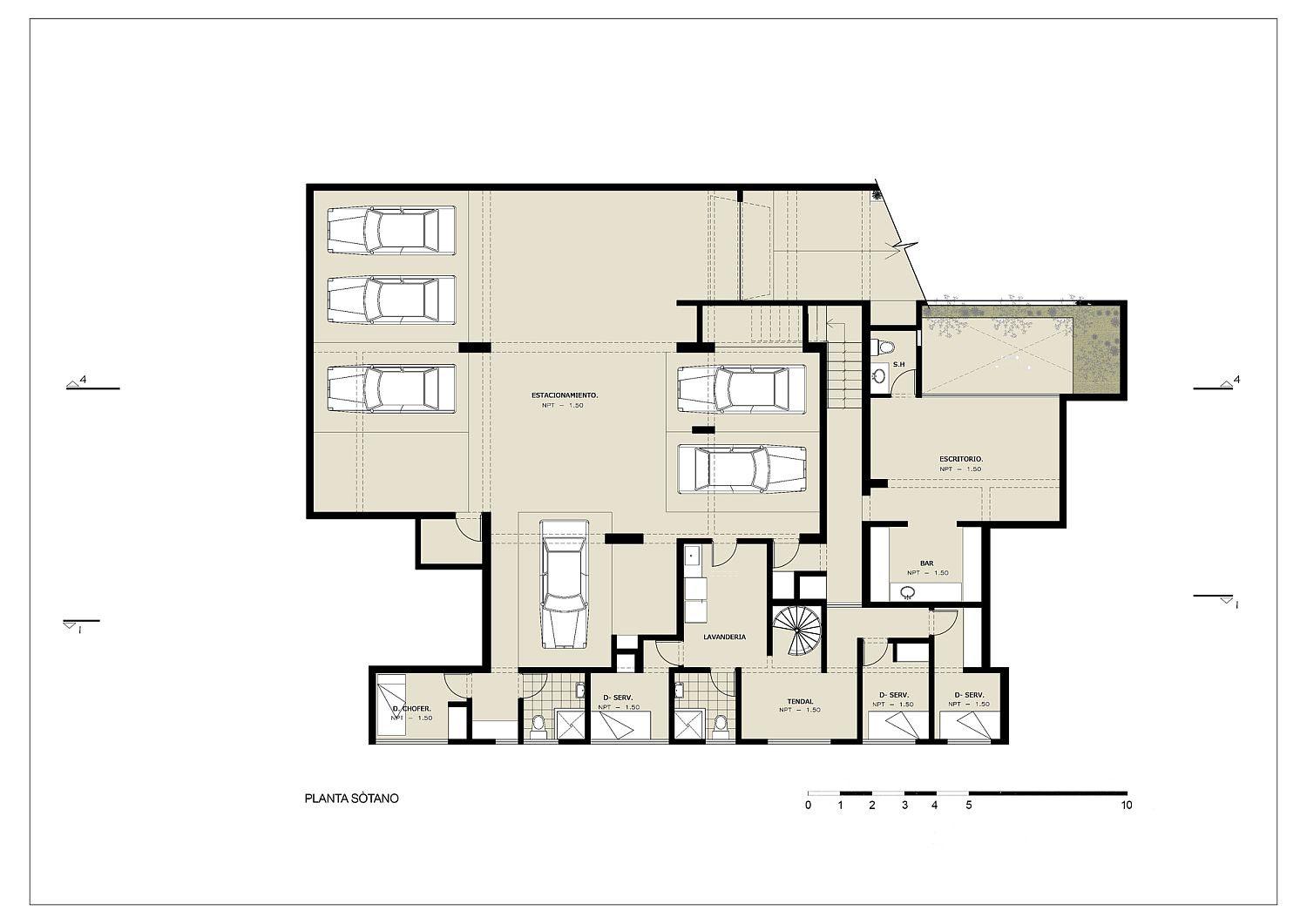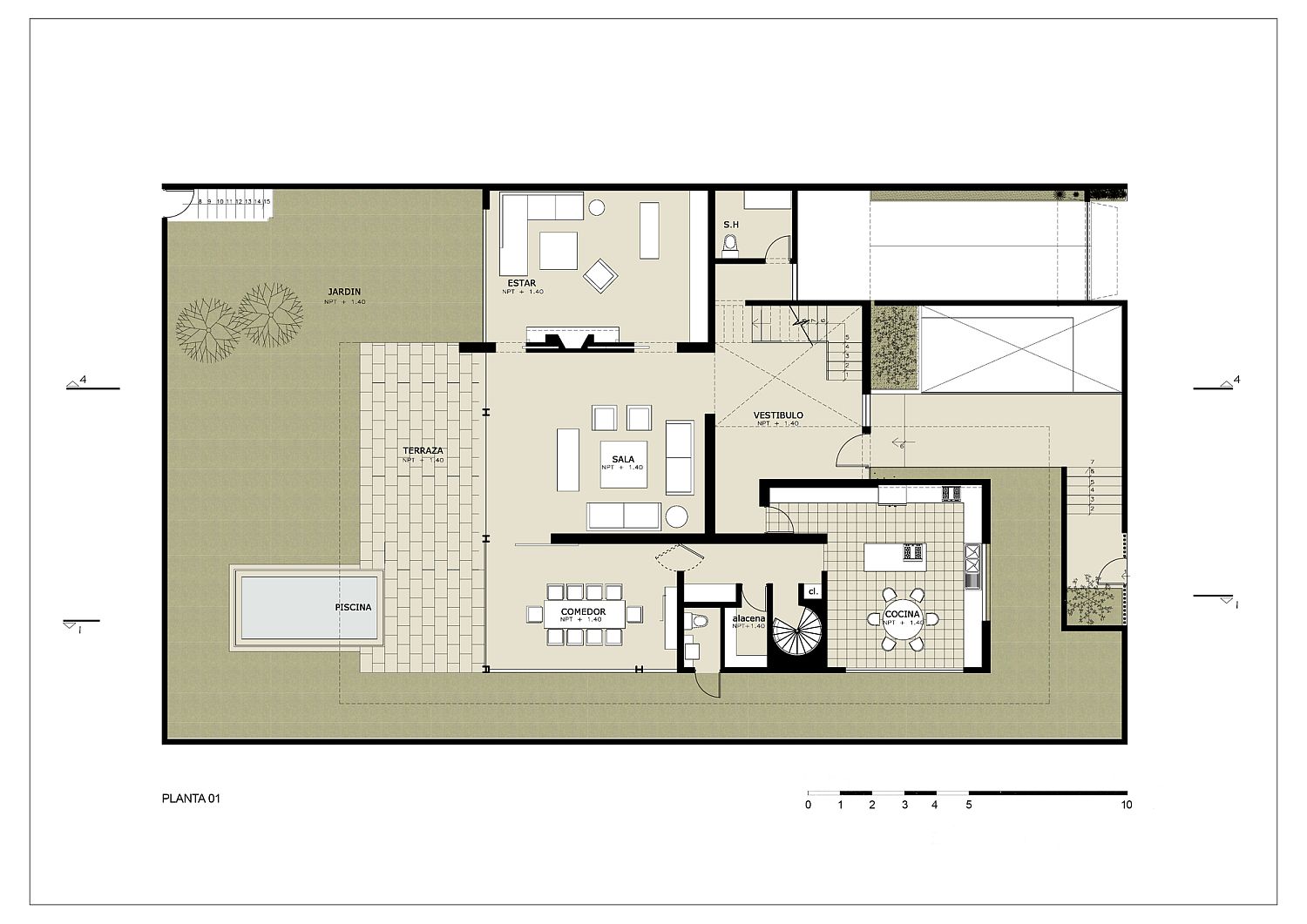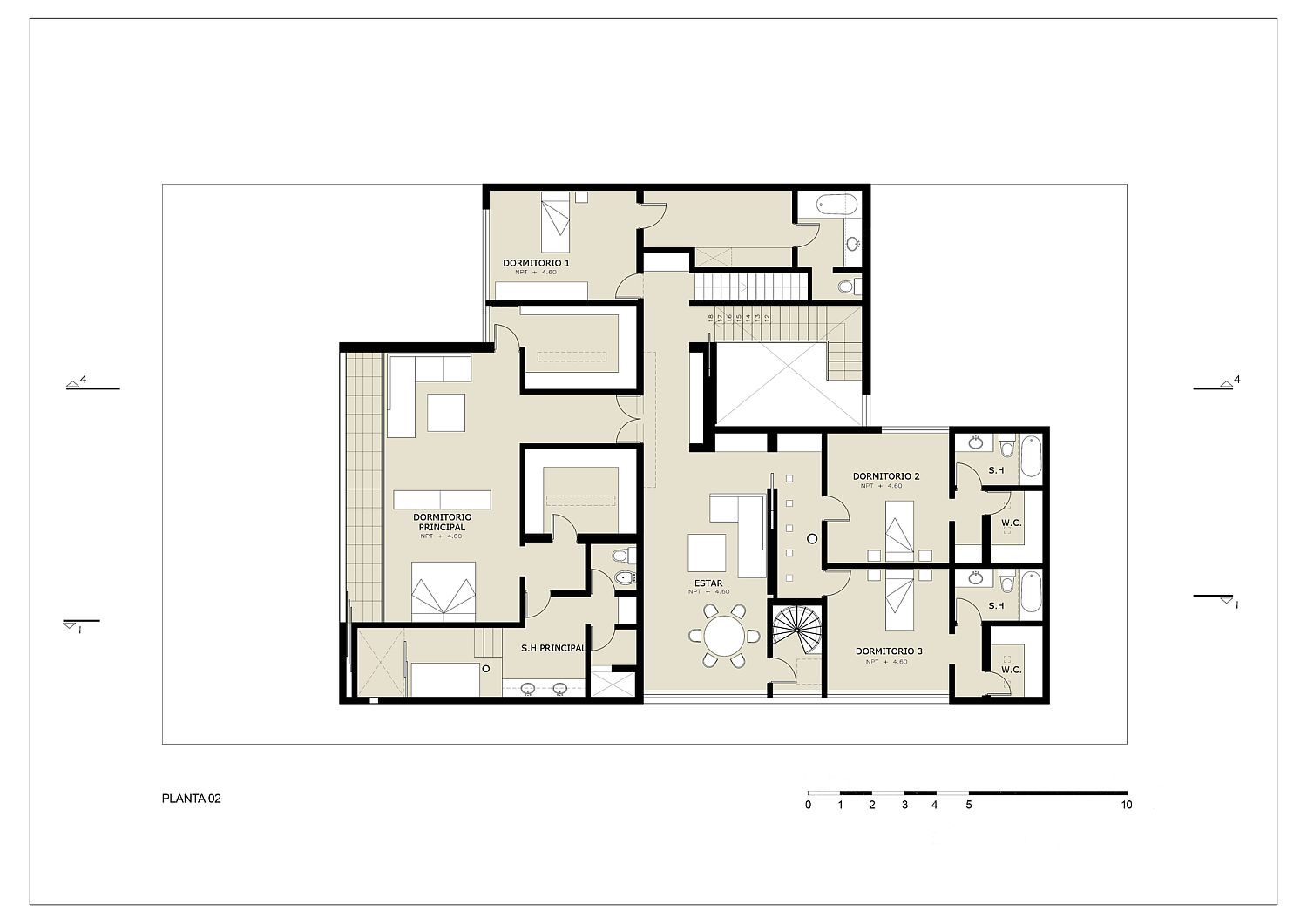 Liked the story? Share it with friends.