An extension and renovation project that saw a semi-detached home sitting amidst a row of classic terrace houses in London, Annis Road brings modernity and cheerful elegance to what was once a dark and mundane residence. The new homeowners of this post war, two-story house wanted a contemporary interior that was breezy, devoid of unnecessary partitions, and featured a rear extension that offered additional living space. Scenario Architecture accomplished this by creating an open sitting area on the lower level, with just a fireplace wall separating the reception area from the kitchen.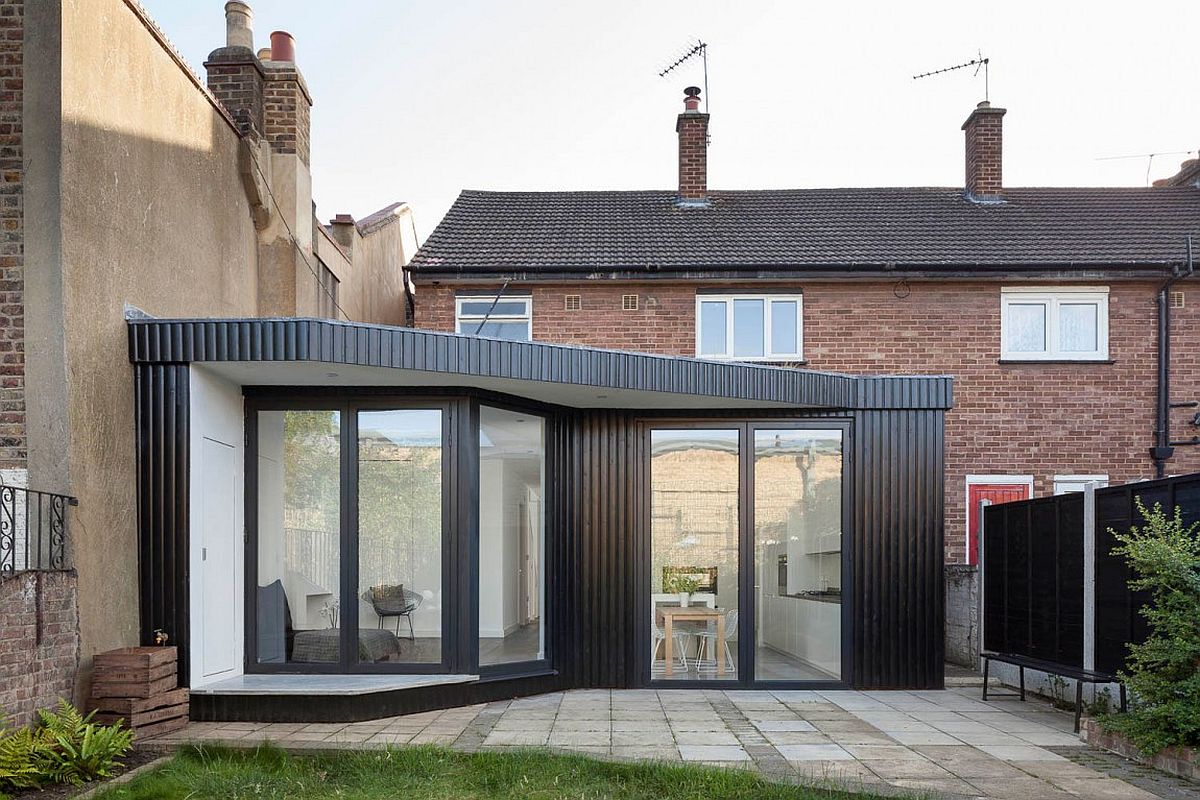 The revitalized ground floor now features a smart entry, reception room, kitchen and a Japanese-style home office / sitting zone that overlooks the garden outside. Large sliding glass doors bring in a flood of natural light, even as a lovely white backdrop gives the interior a refined look that borders on minimalism. Despite the lack of bold colors and vivacious prints, the polished London residence still exudes a sense of inviting radiance, thanks to the beautiful décor and the wonderful use of stacked wood to add textural contrast.
The new kitchen is also draped in white, with polished concrete surfaces and a smart breakfast table that can easily slide under the central island breaking a sense of visual monotony. Efficient, elegant and exquisite, this smart makeover is everything the homeowners longed for! [Photography: Matt Clayton]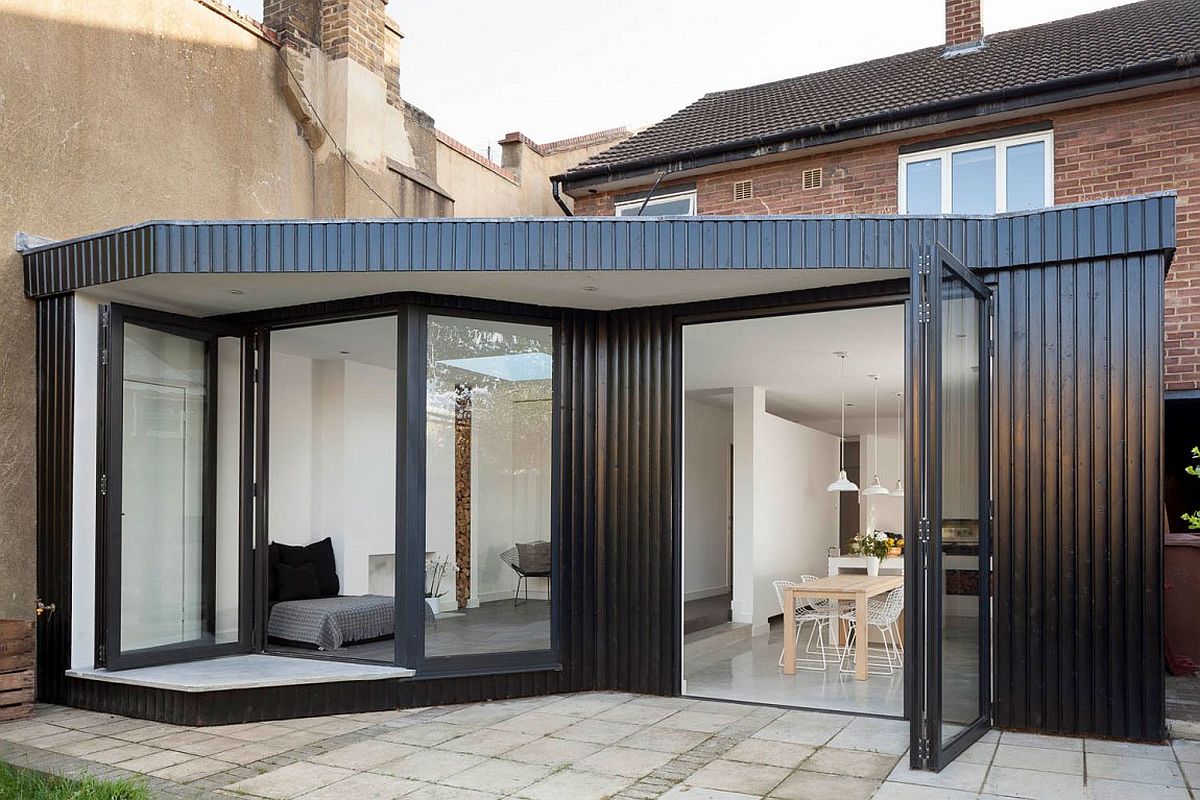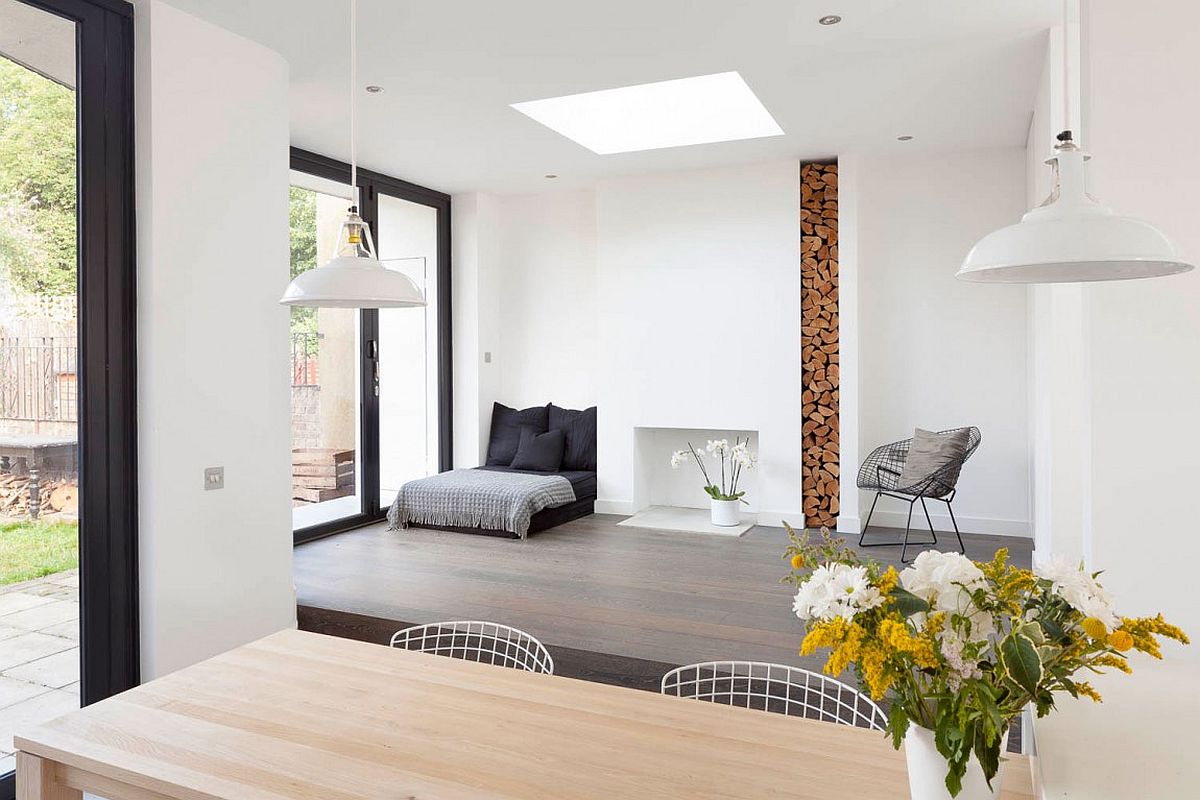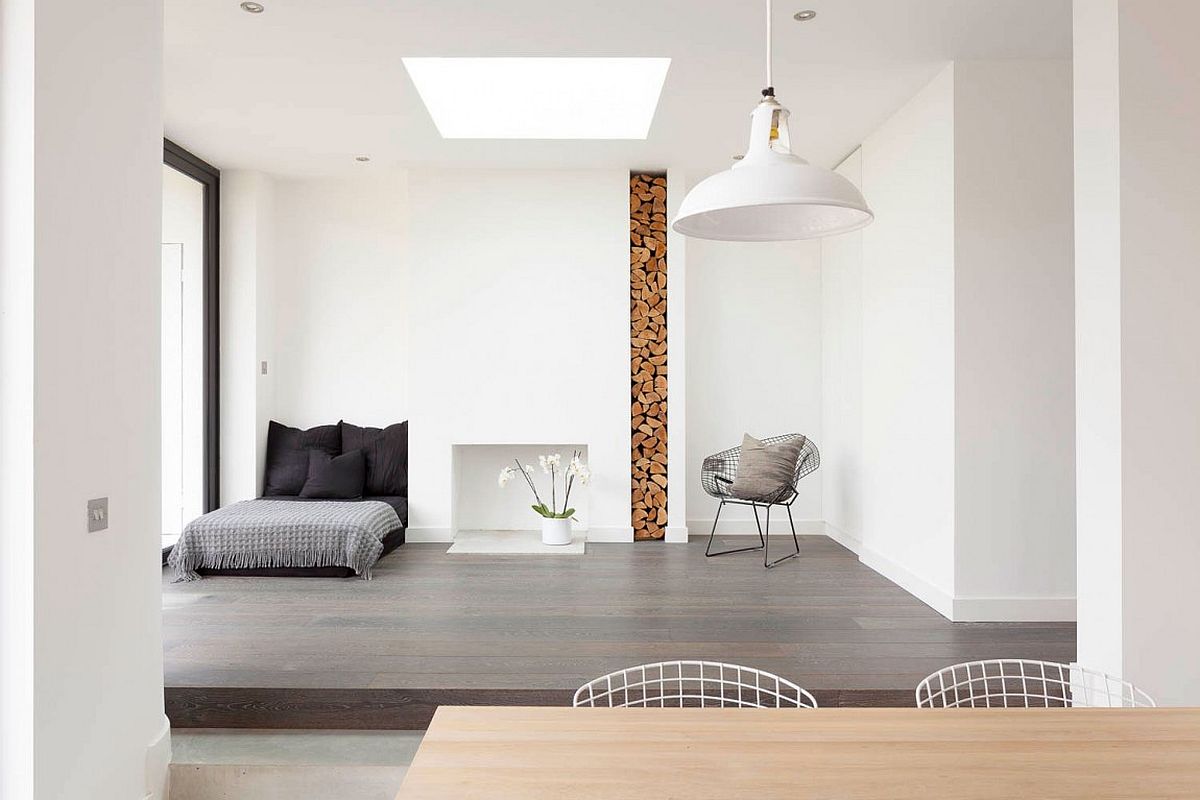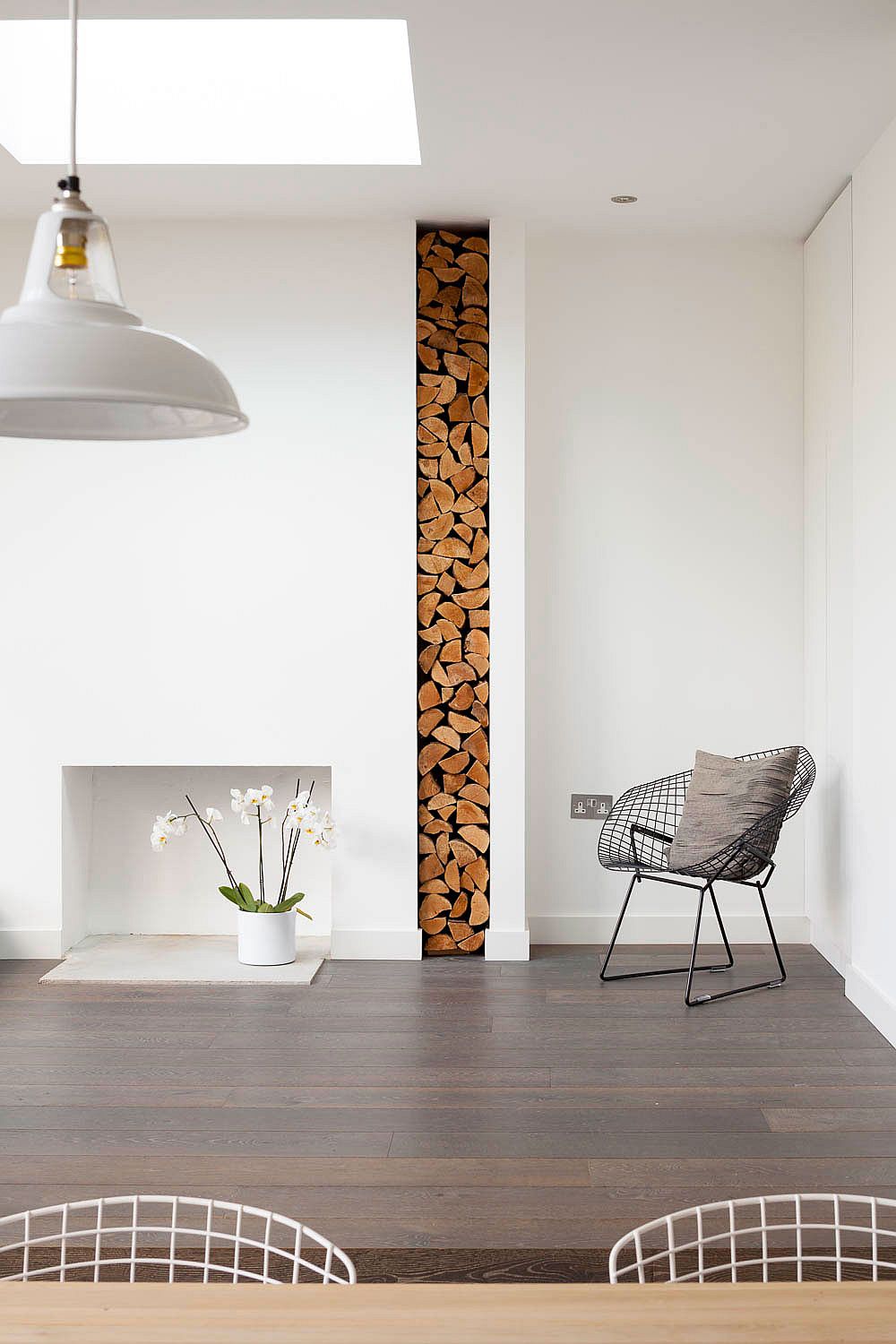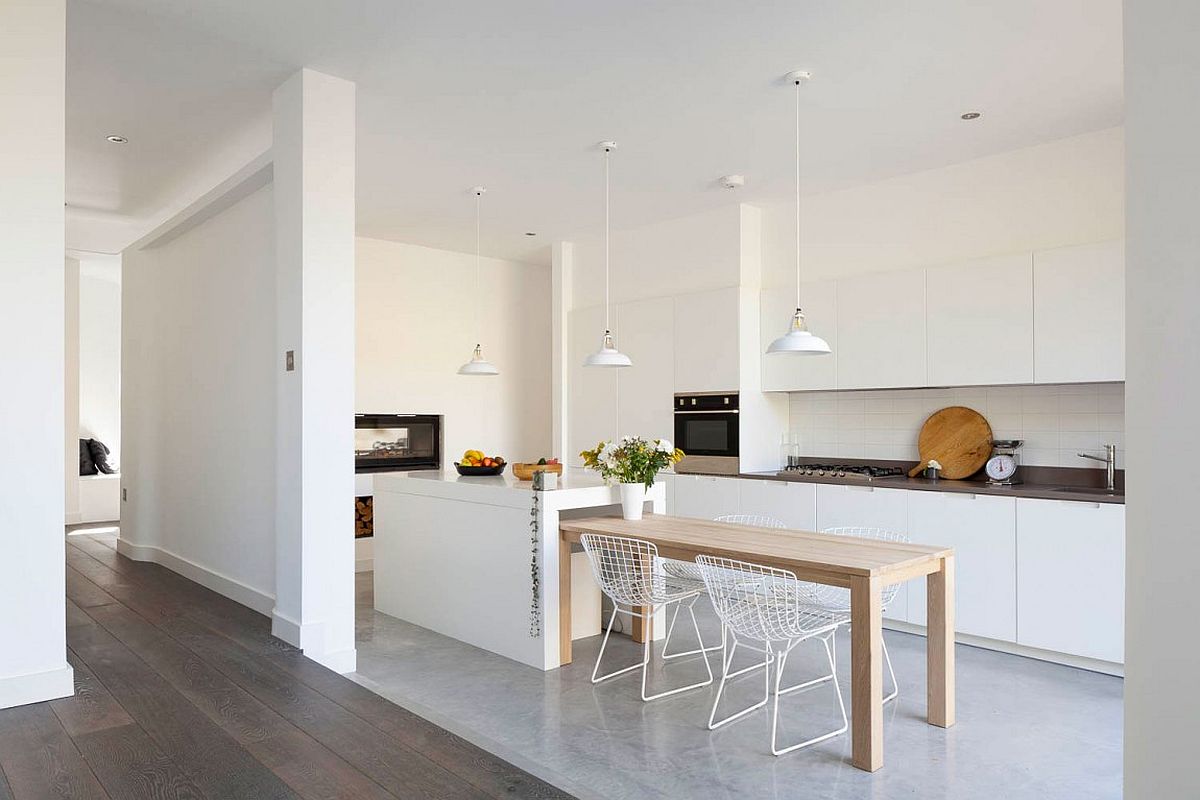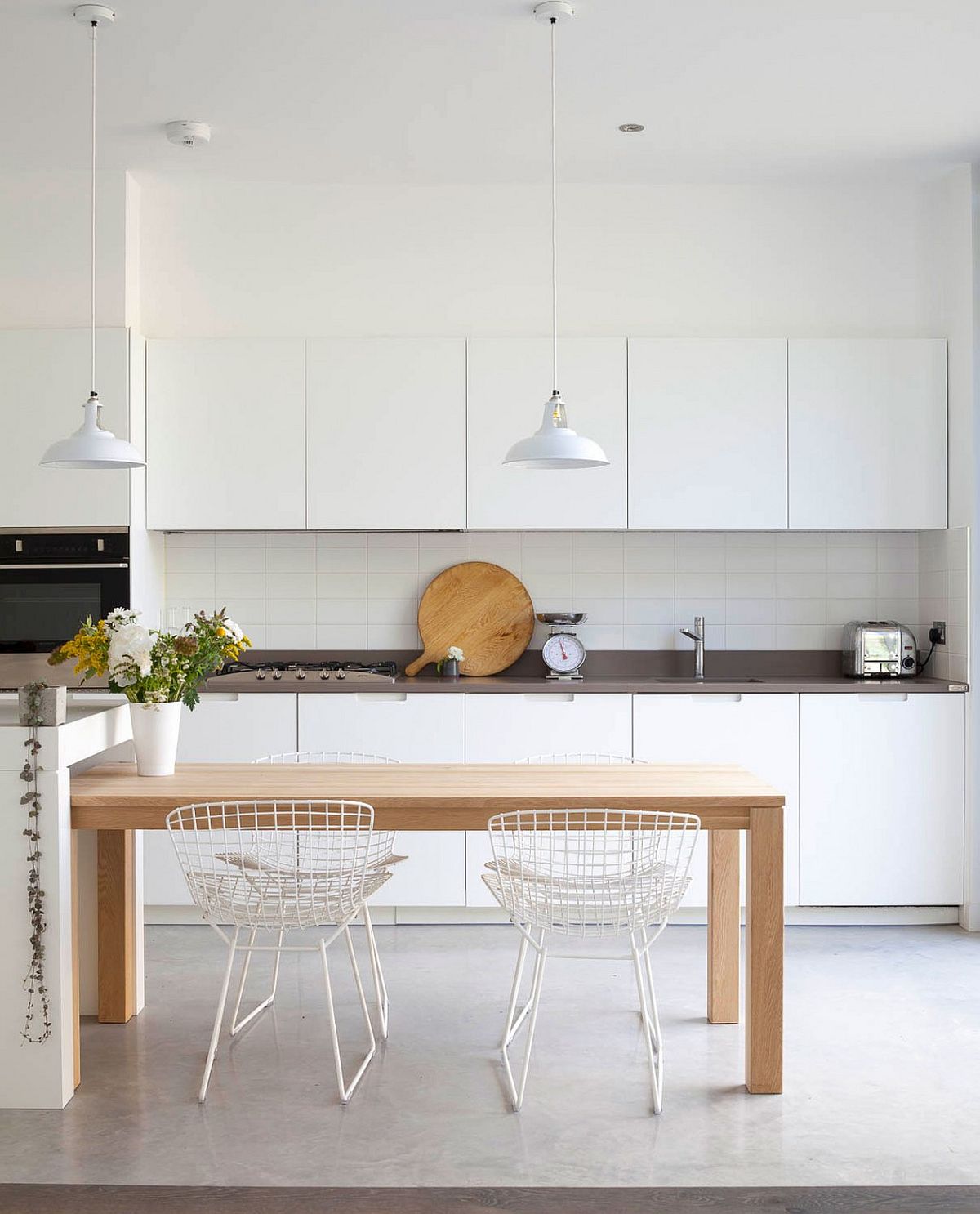 We used the front side area for bicycle storage so that they would not pass the bikes through the house. The entrance space got redesigned to allow for a built-in bench with shoe storage underneath. A hidden-when-open fire door creates the only barrier with the rest of the ground floor open plan. The reception area remained at the front of the house.