Ibiza as an exotic party destination needs no introduction. From celebs to Europe-trotting enthusiasts, pretty much everybody who is somebody eventually finds their way to this picturesque island where the nightlife seems to extend well beyond dawn! But Ibiza holds much more than a glittering invitation to those who love to party, and it can also be your dream getaway that lets you escape all the rush, glitz and mundane boredom. The Little House in the Campo is one such idyllic escape that was transformed by Standard Studio into a tranquil showroom and guesthouse where the old meets the new in a curated and classy fashion.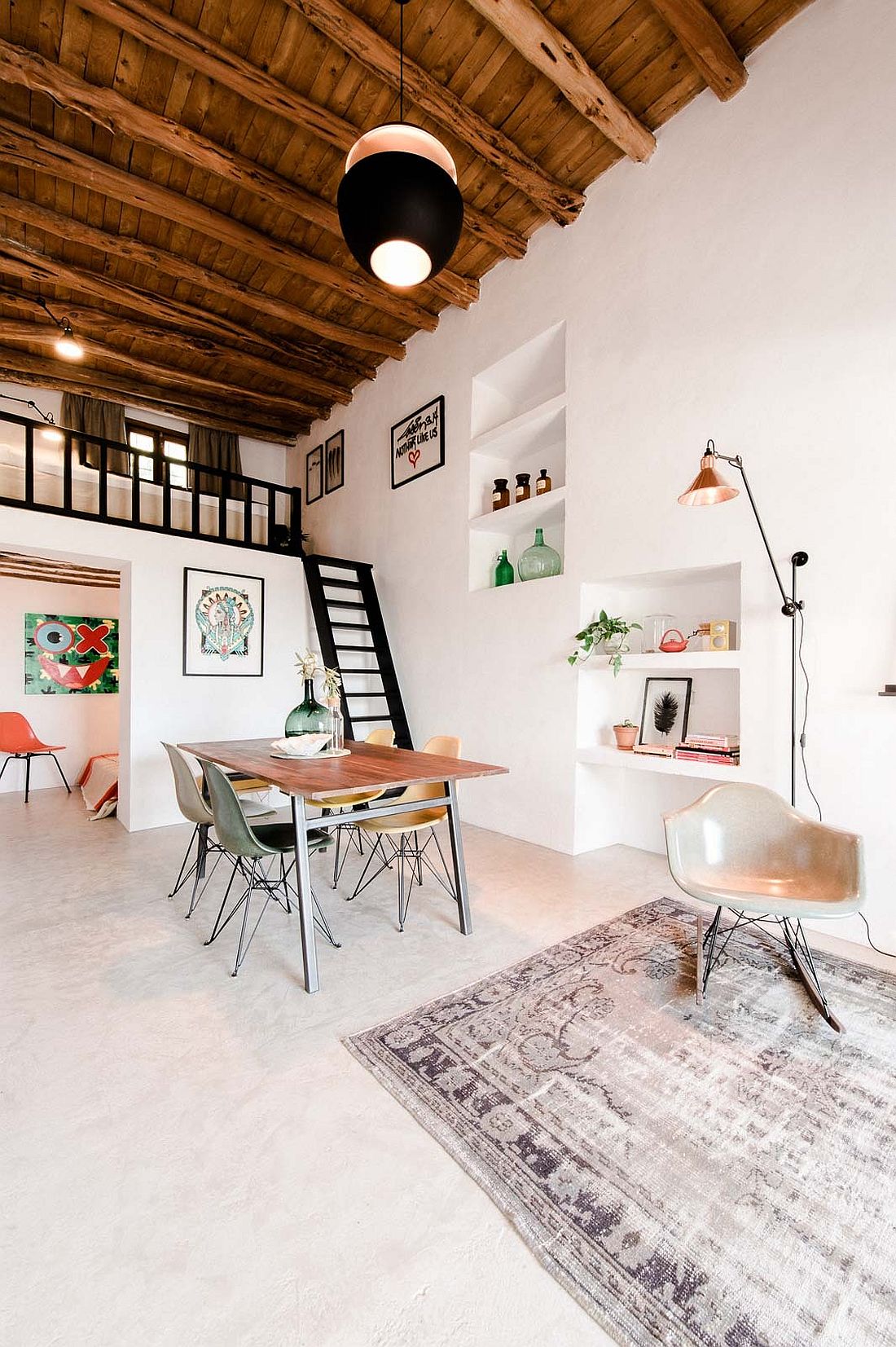 The 200-year-old Spanish country house is nestled on a small mountain on the scenic northern shore of the island, and the revamped structure makes the most of its location by offering unabated views of the landscape, distant coastline and beyond. On the outside, it is fruit trees and a lush green garden that drape you in a cloak of natural goodness and offer complete privacy, while the interior brings together contrasting textures and finishes that create a unique, relaxing setting.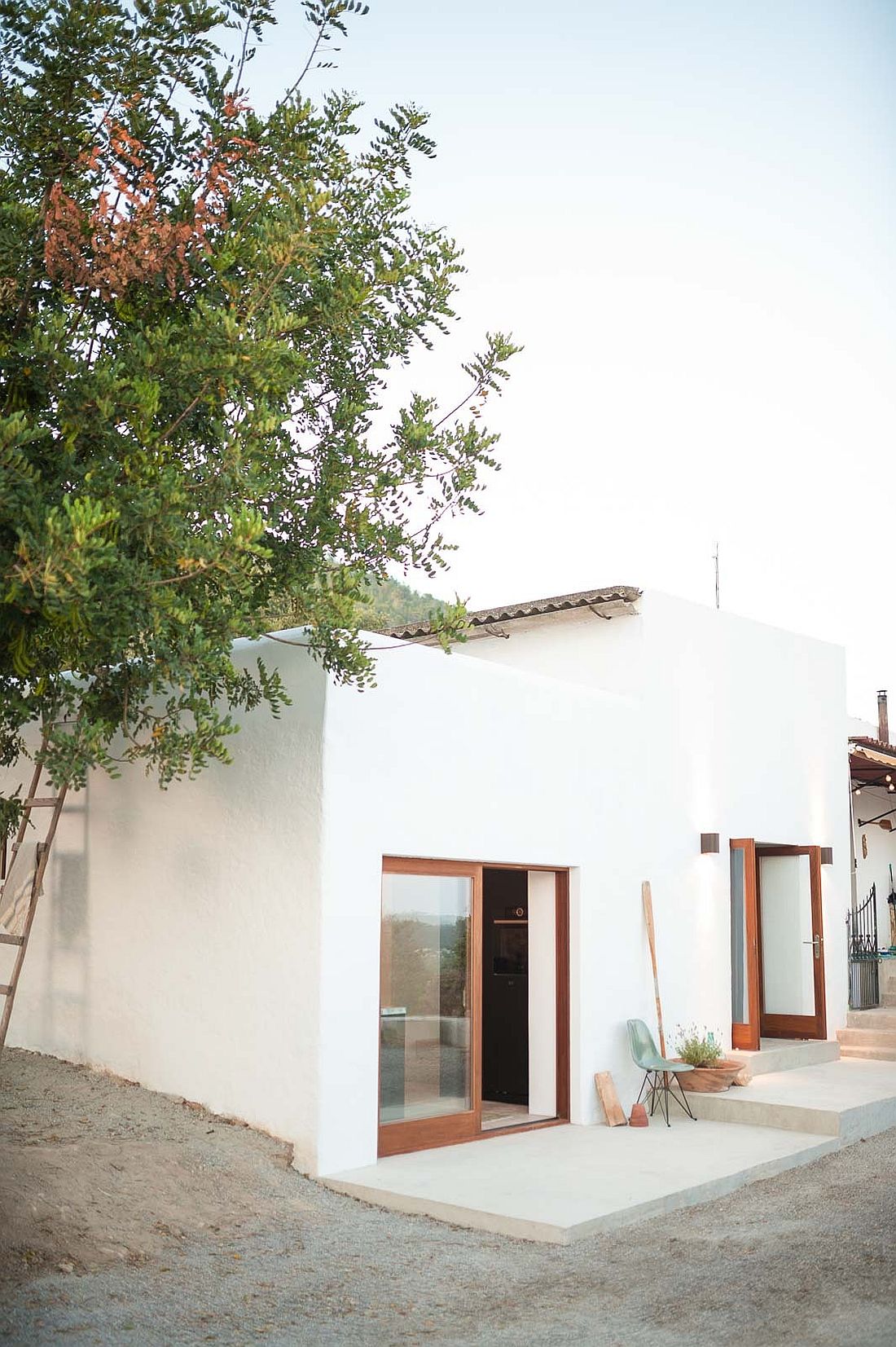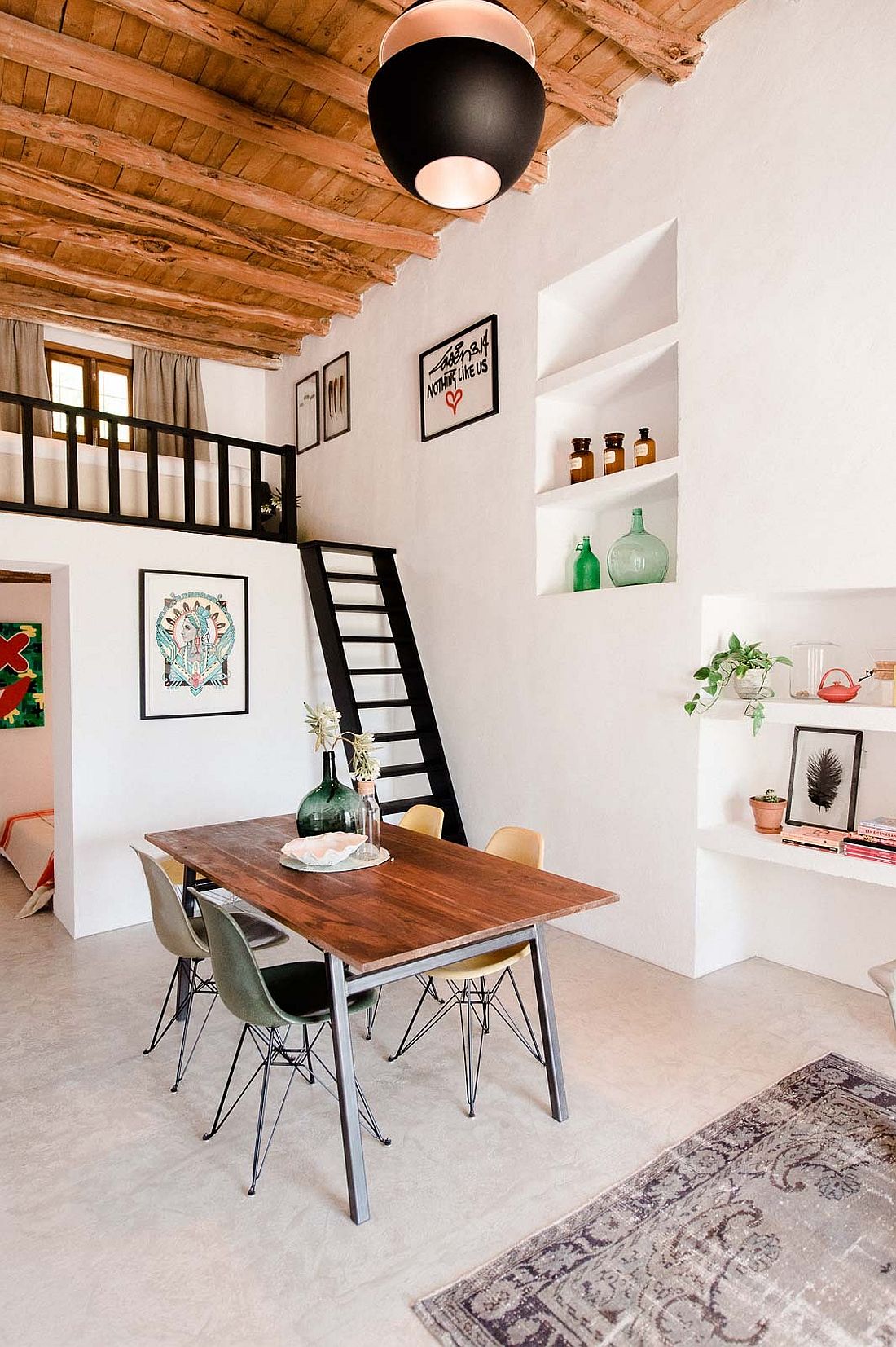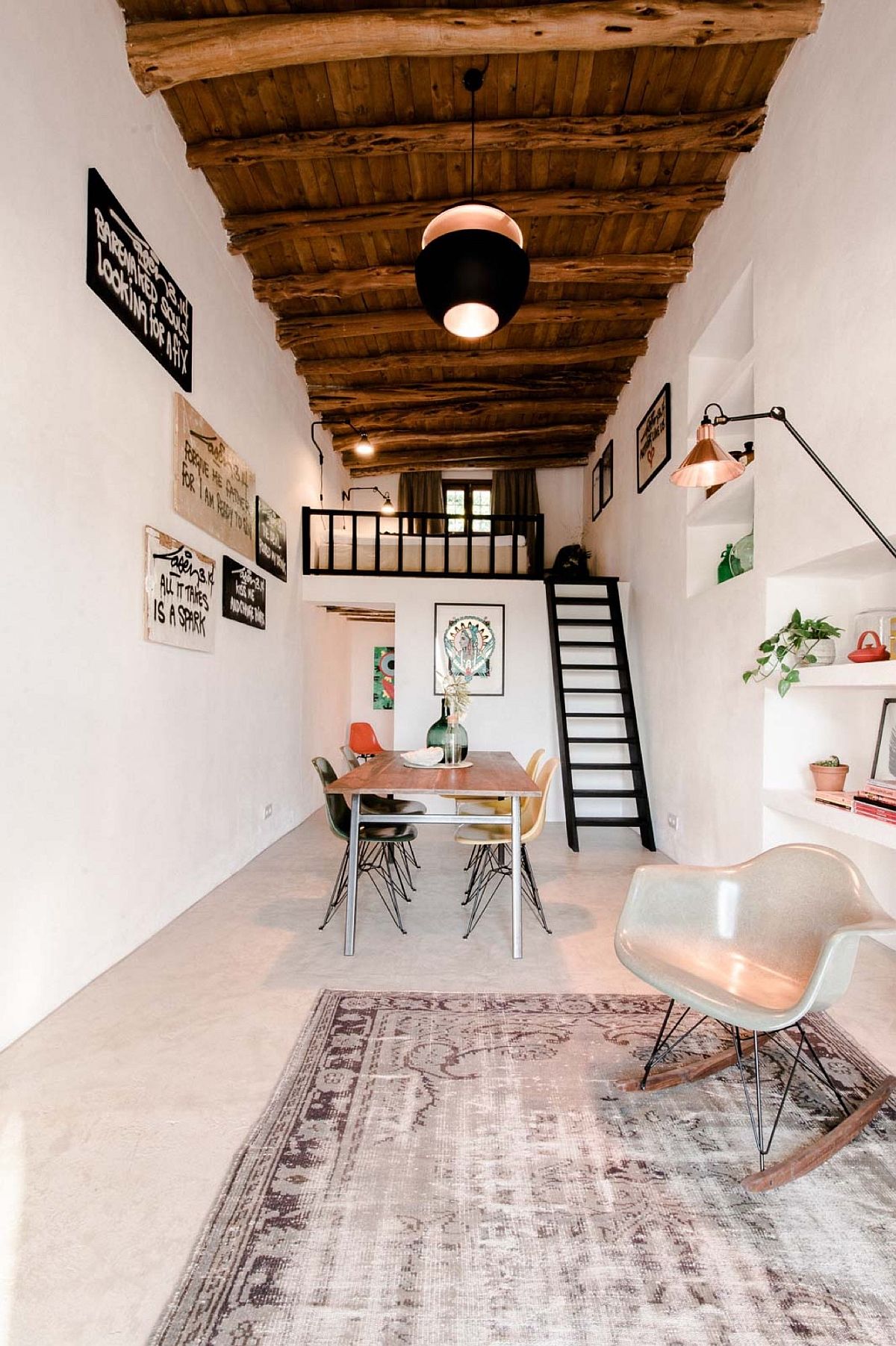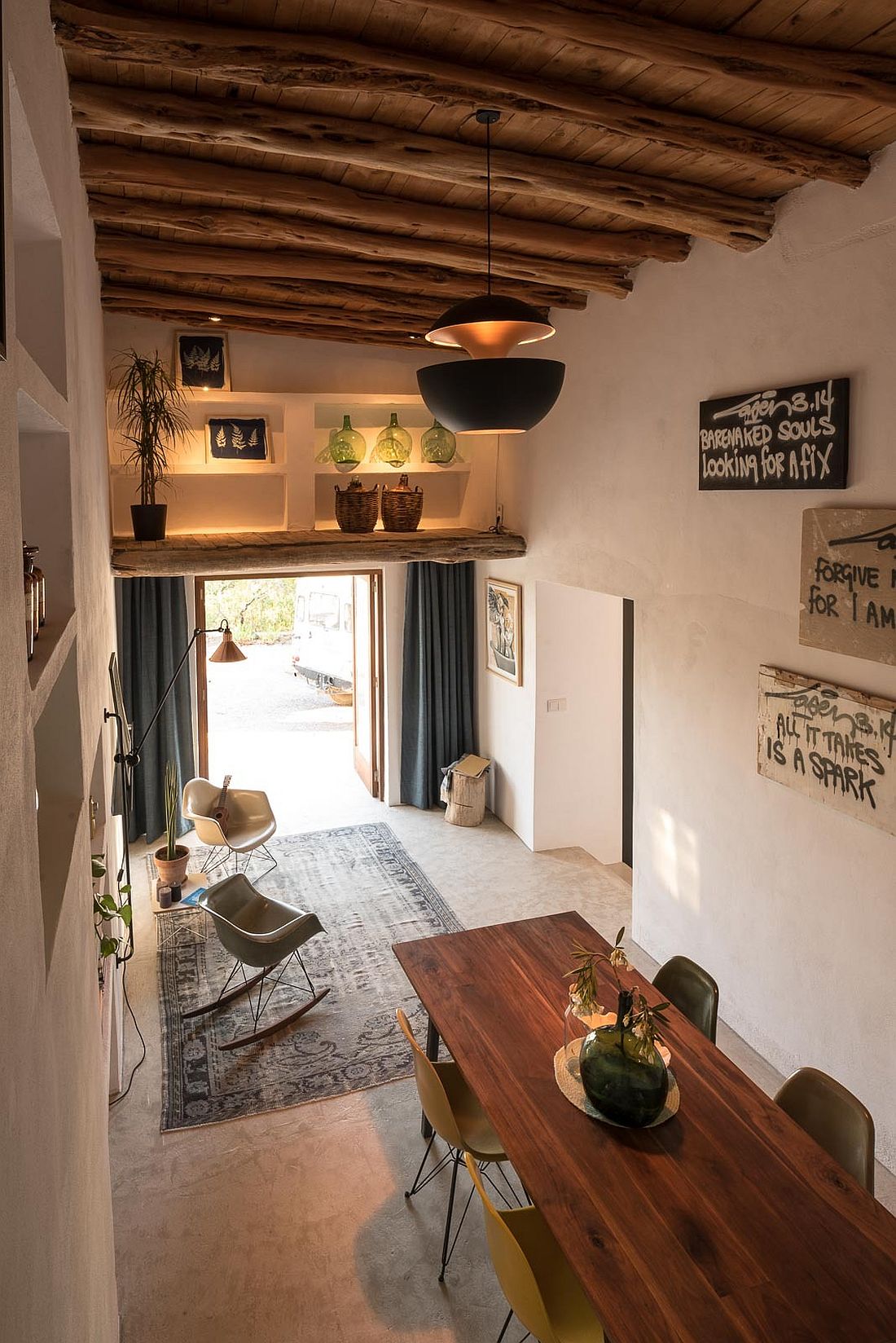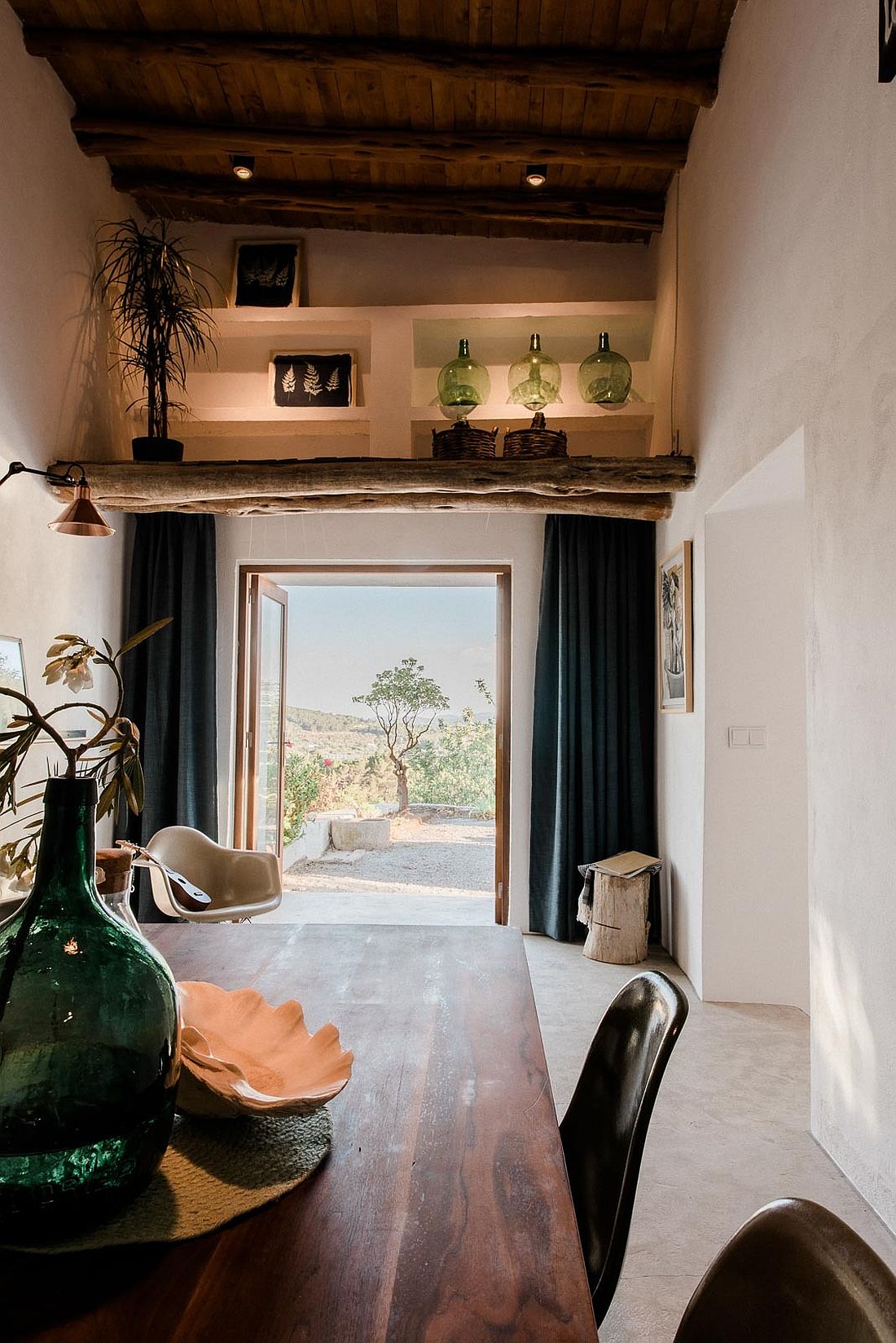 Features such as the stone walls in the kitchen and the bathroom and the striking 'sabina beams' have been carefully preserved, while the newly added gorgeous window frames along with the concrete and white chalk-plastered stone walls aim to recreate the magic of the past. It is this fusion that gives the modest retreat its exceptional character and transports you back in time to a simpler period. [Photography: Youri Claesens]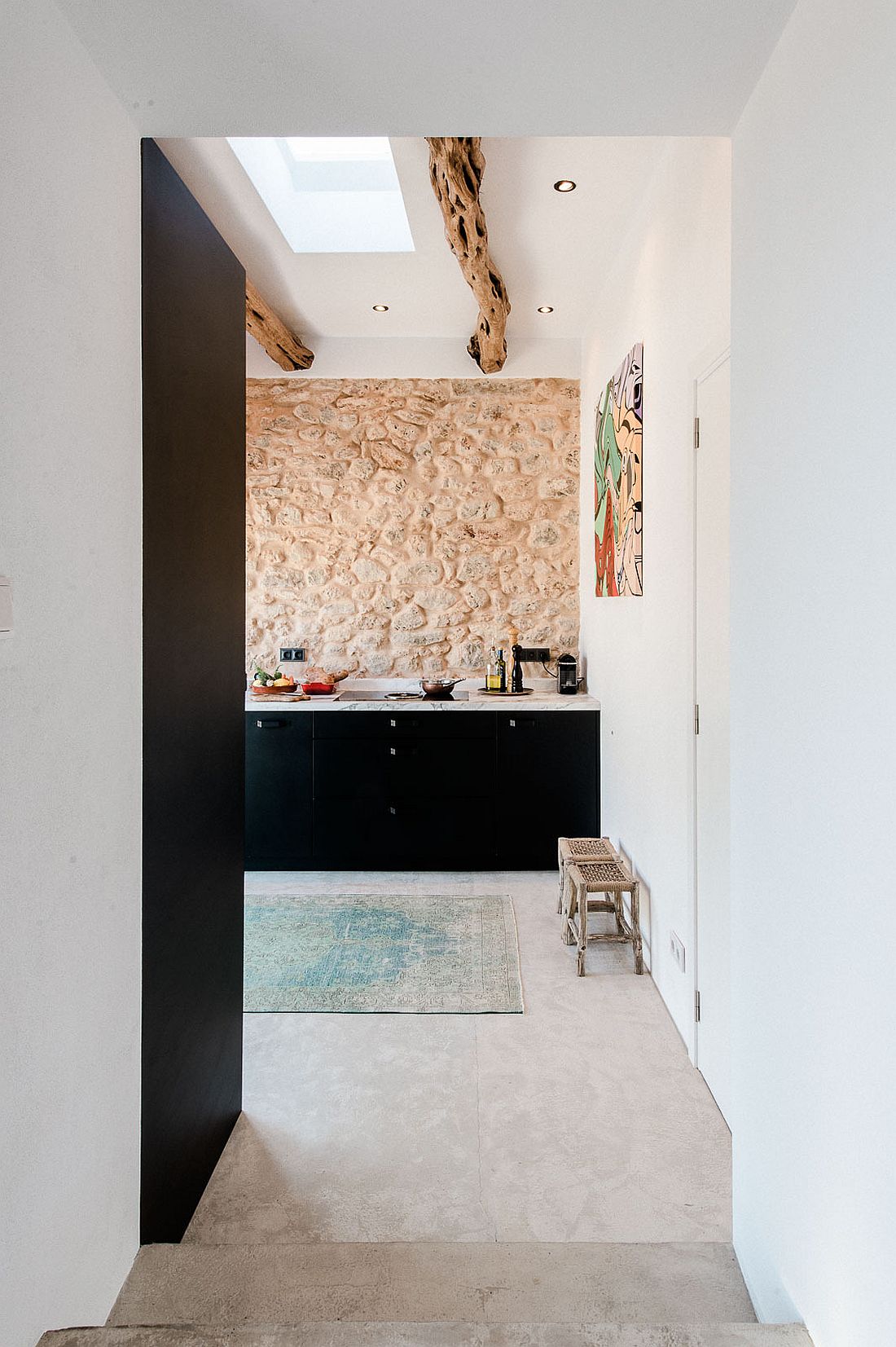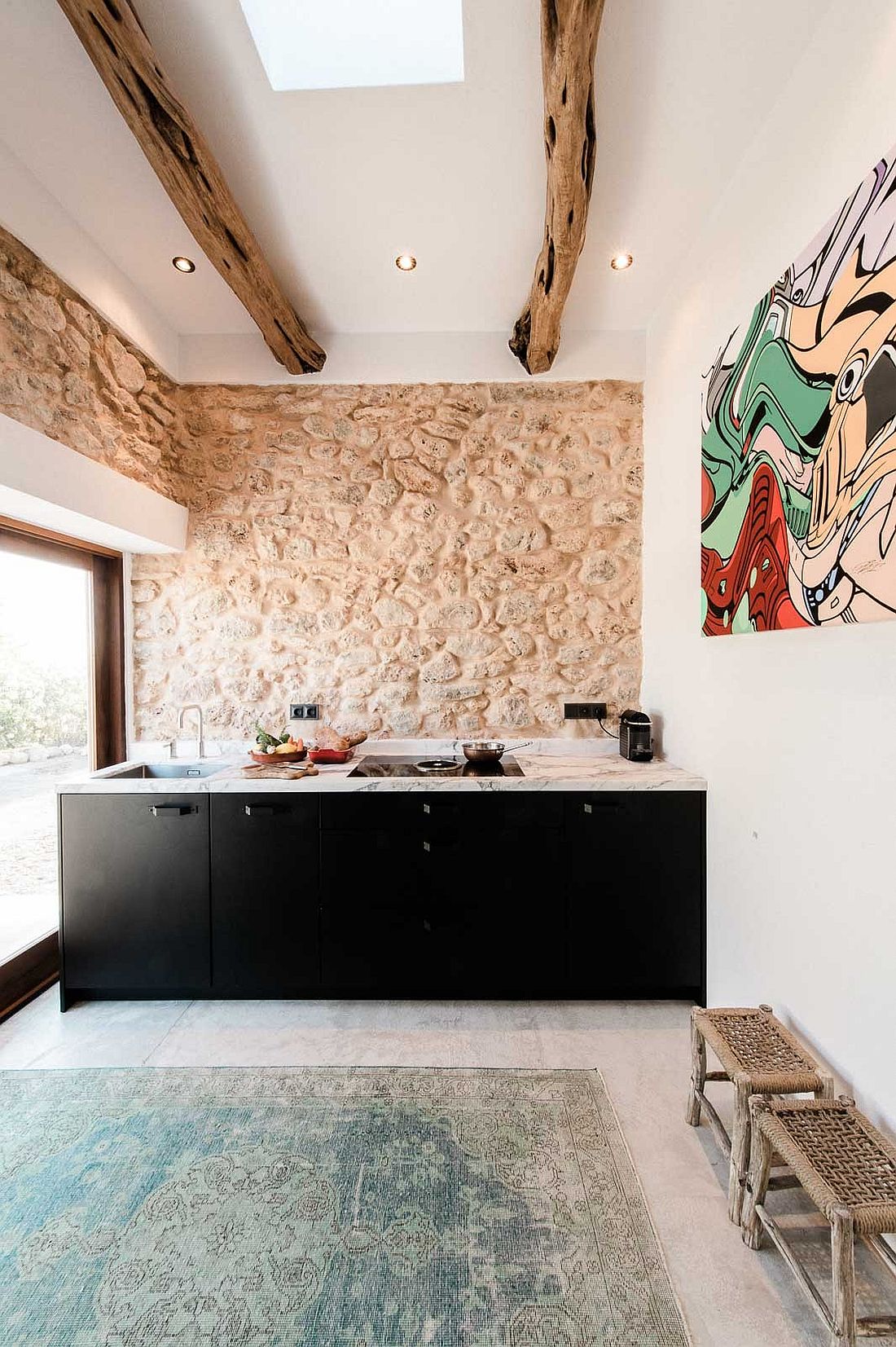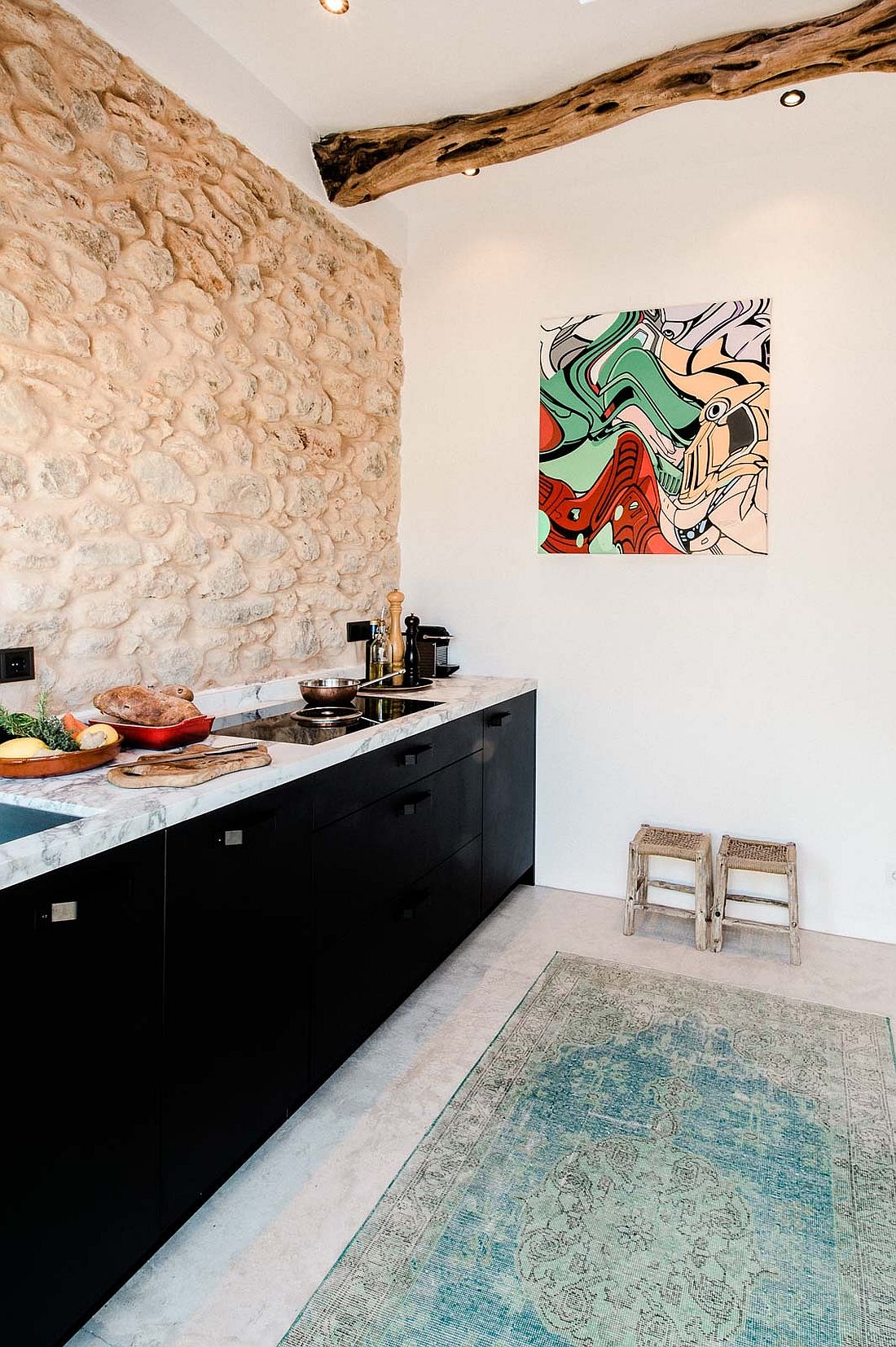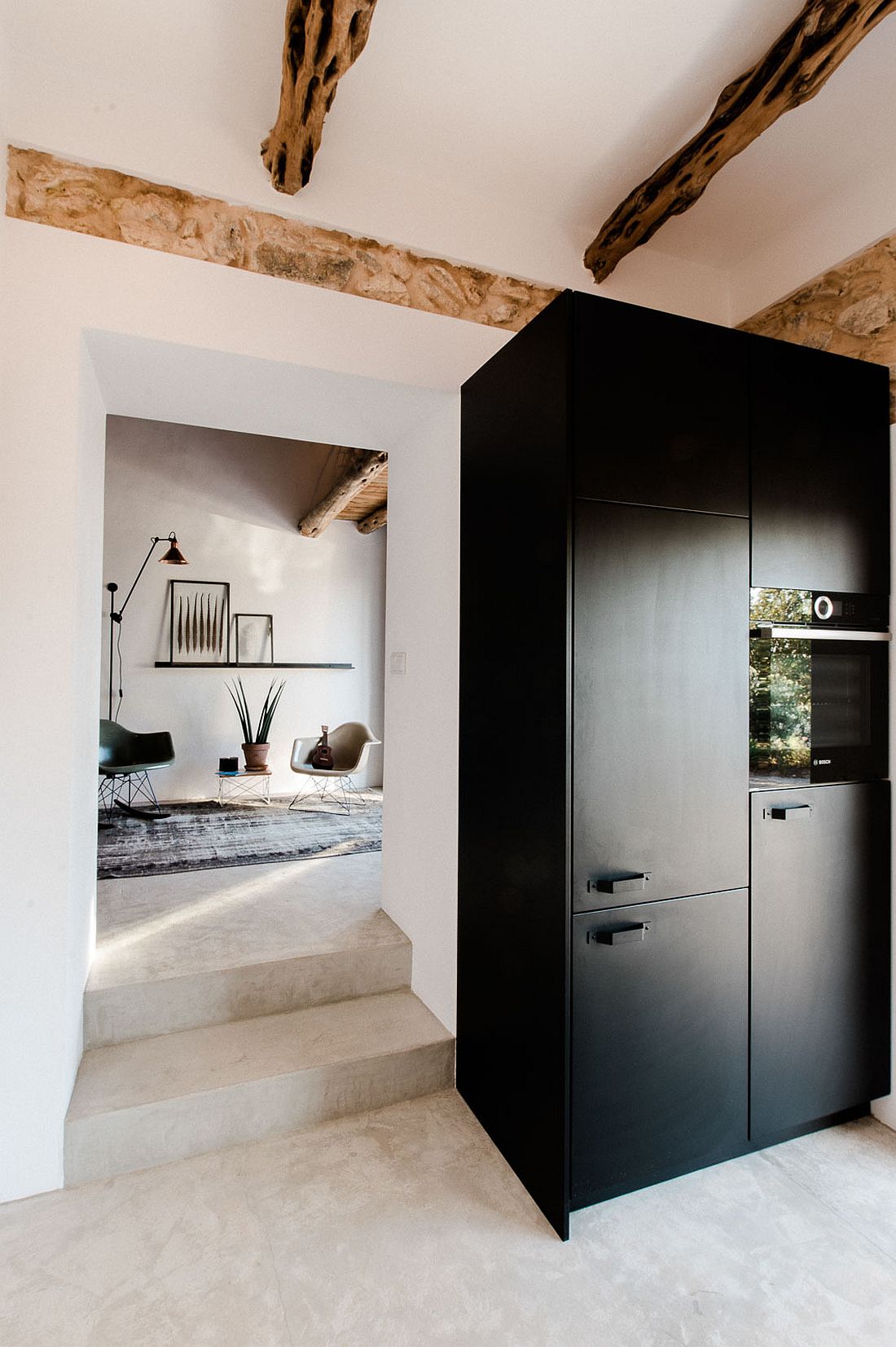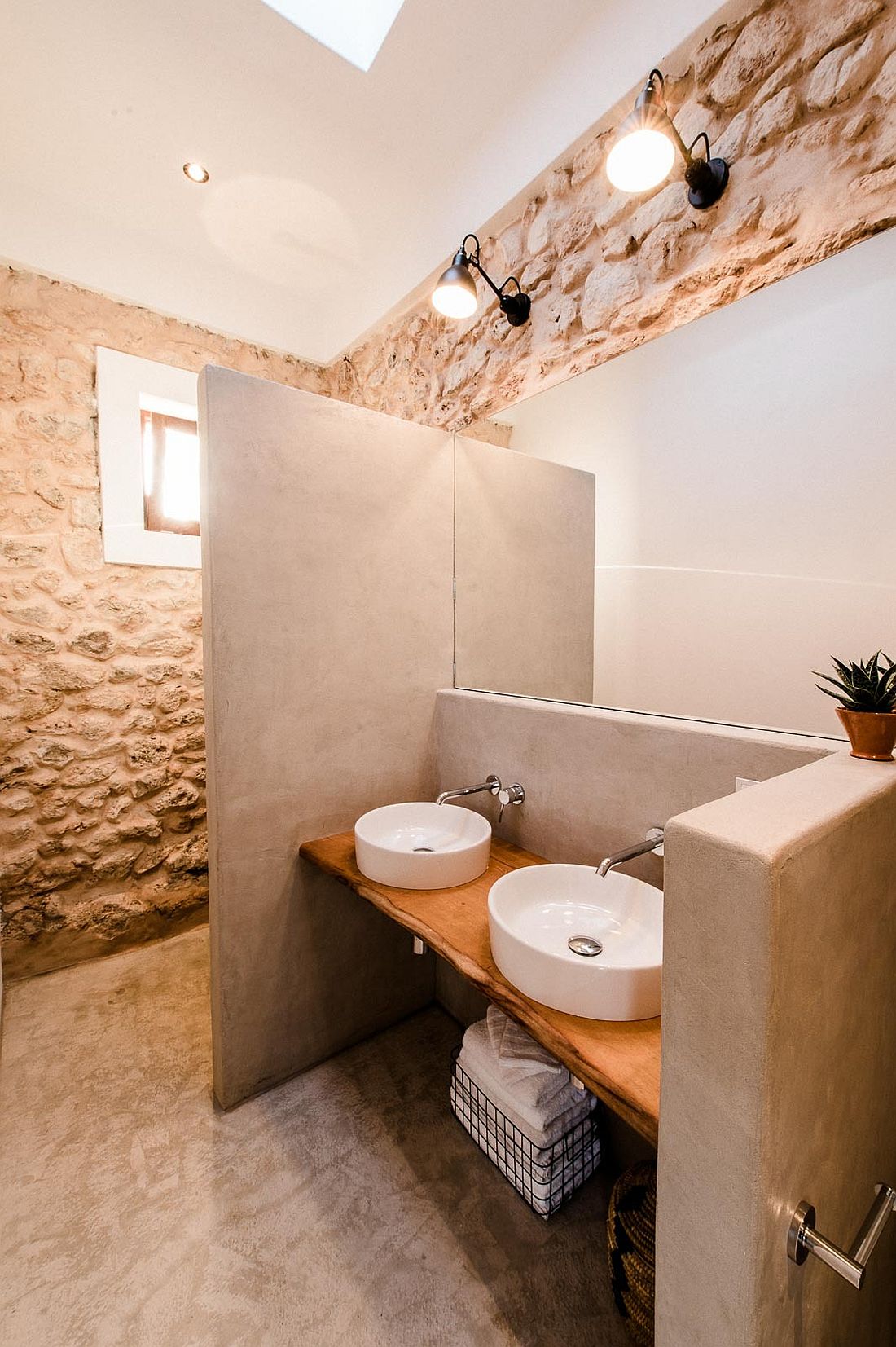 For the interior, the designers used a number of brands and partners, where they often worked with in their hometown Amsterdam. So there are Coco-mat beds, made from natural materials and there's art from the gallery Vroom & Varossieau. The upholstery is Etoffe Unique and all the other furniture, lighting and carpets are from their partner shop Modern Vintage.