The idea of a relaxing holiday and an idyllic, sunny beach are almost intertwined with one another, and many of us find styles such as coastal and nautical both pleasant and relaxing. It is barely surprising then that these two styles along with beach-inspired décor sit on top of decorating styles perennially! Nestled in Newstead, a riverside suburb of Brisbane, Australia, Sunshine Beach House adopts a soothing coastal style combined with modern refinement that turns it into an ergonomic and inviting family home. Designed by Shaun Lockyer Architects, this Aussie home uses greying timber and a host of natural finishes to achieve this unique ambiance.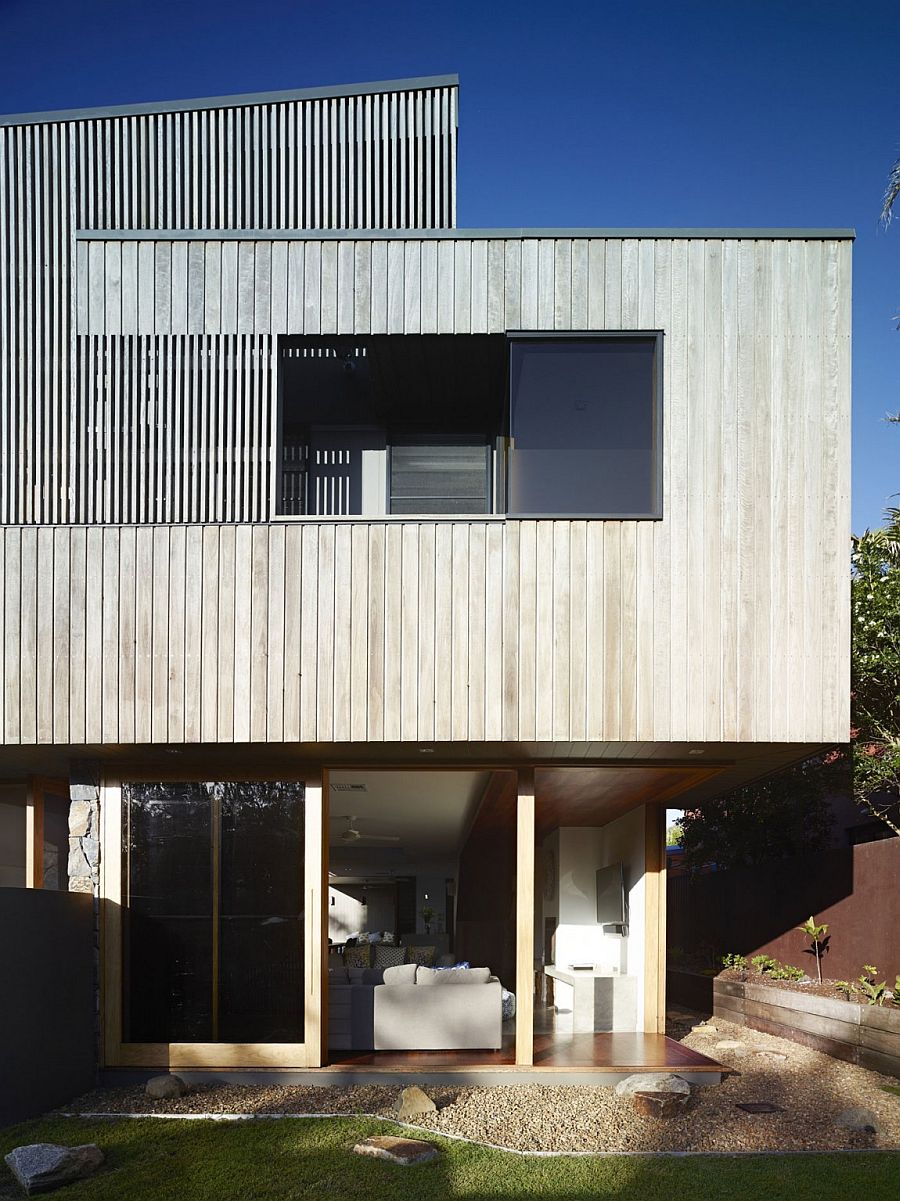 Much of the house and its floor plan are defined by the courtyards that surround it, bringing in both natural light and a hint of greenery. This creates a nice indoor-outdoor interplay, allowing the homeowners to spend time outside while enjoying the comforts of a stylish interior. A stone wall in the living room acts as a charming accent addition that veers away from the coastal style of the home, while understated décor and a muted color scheme create a smart alchemy between contemporary finesse and beach-inspired hues.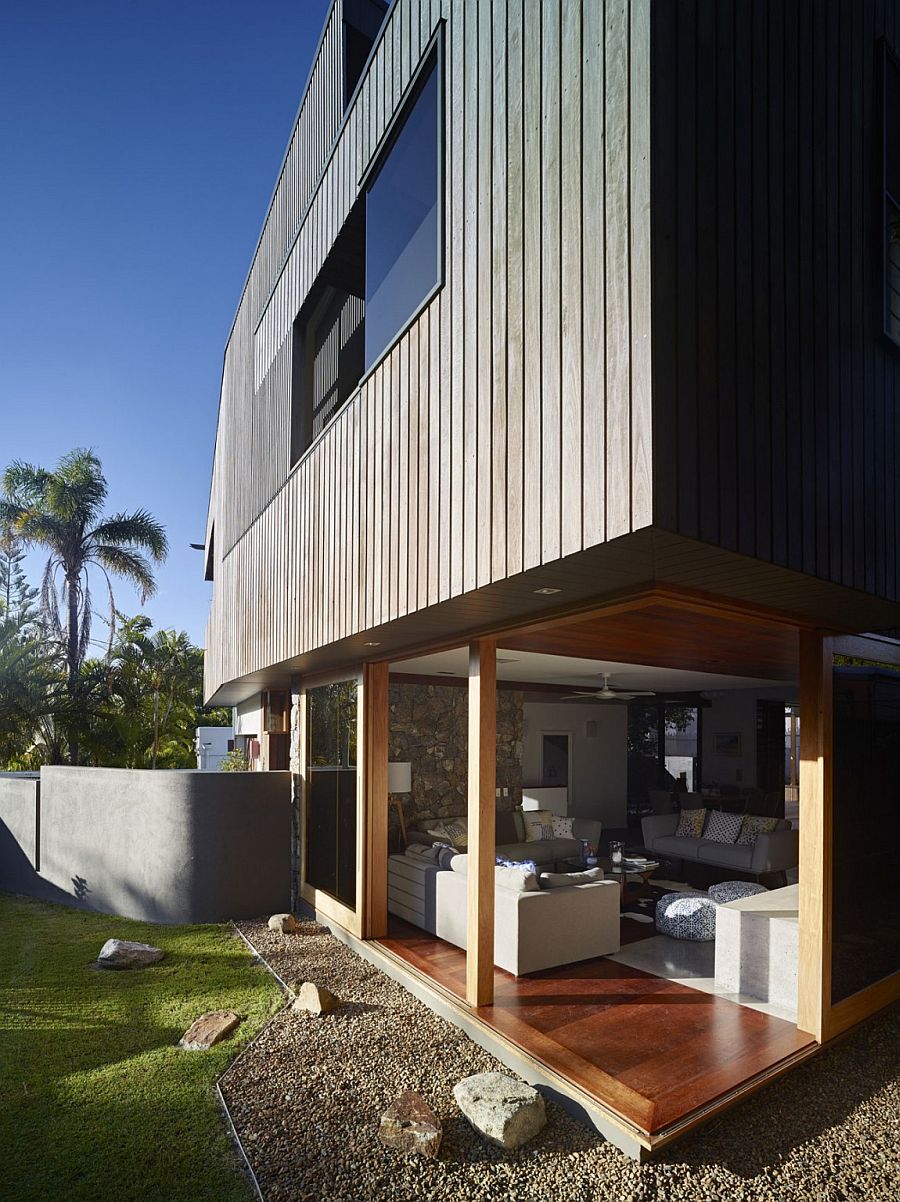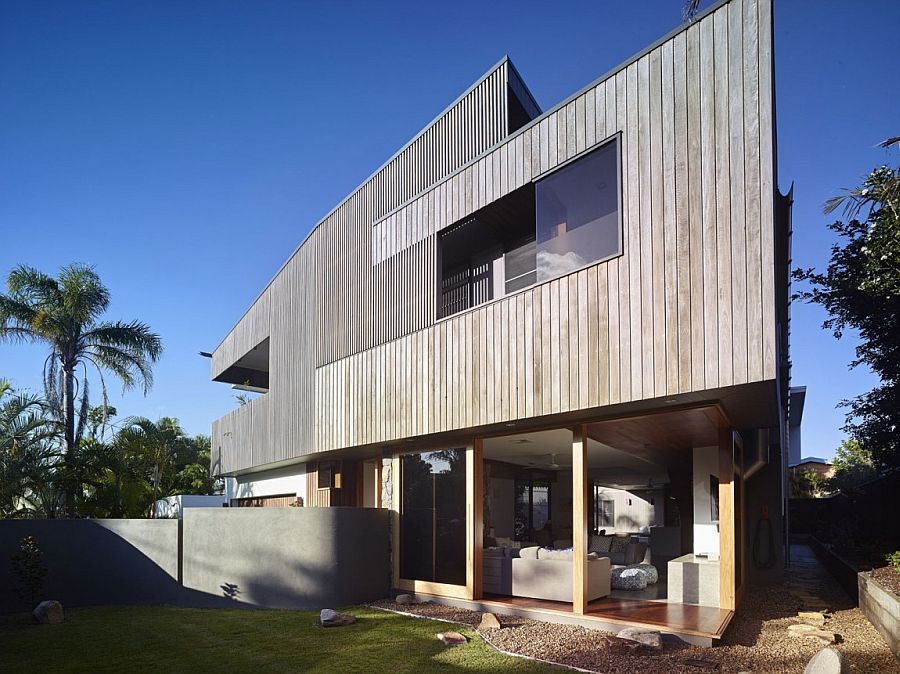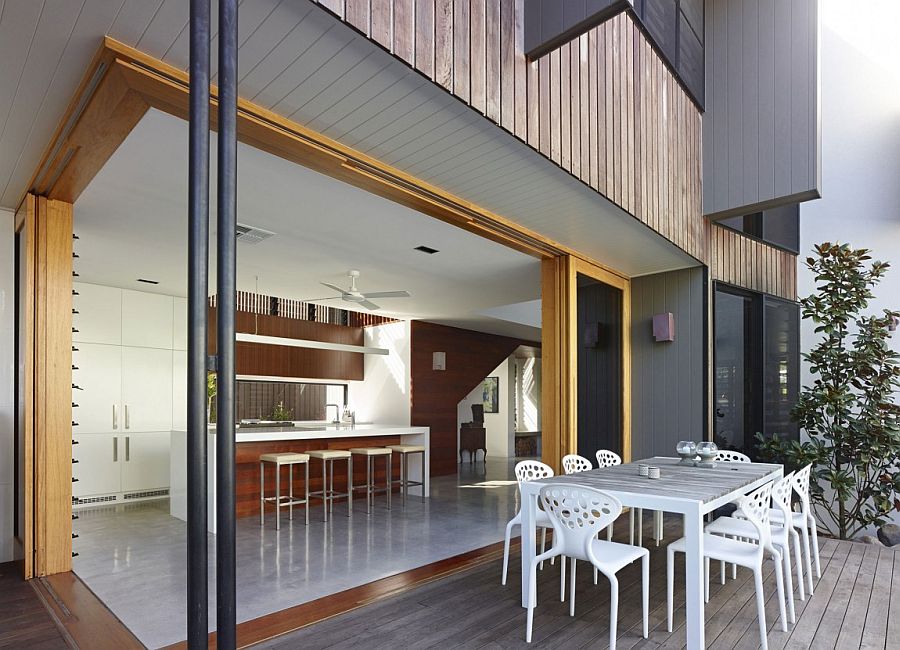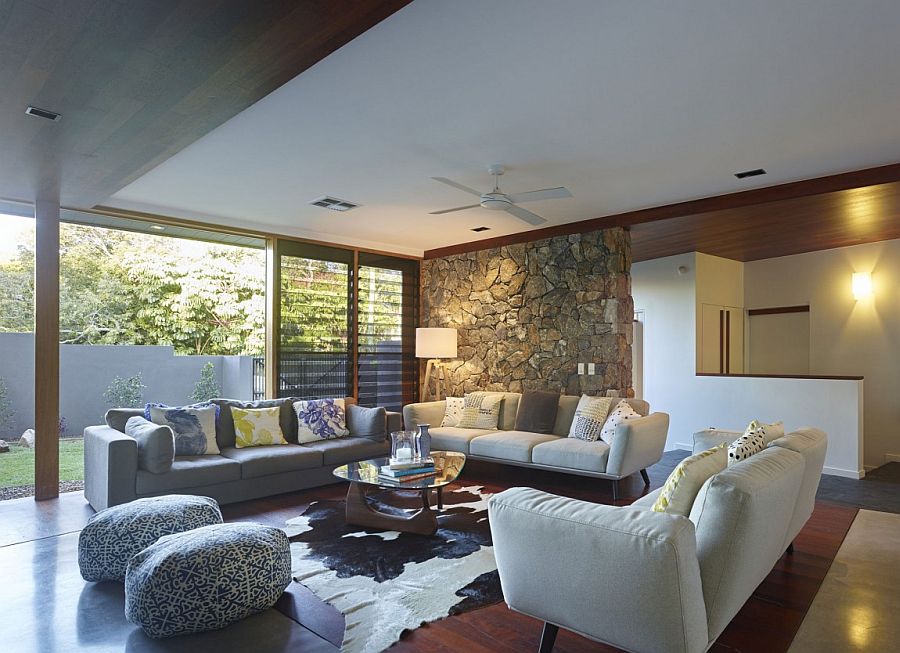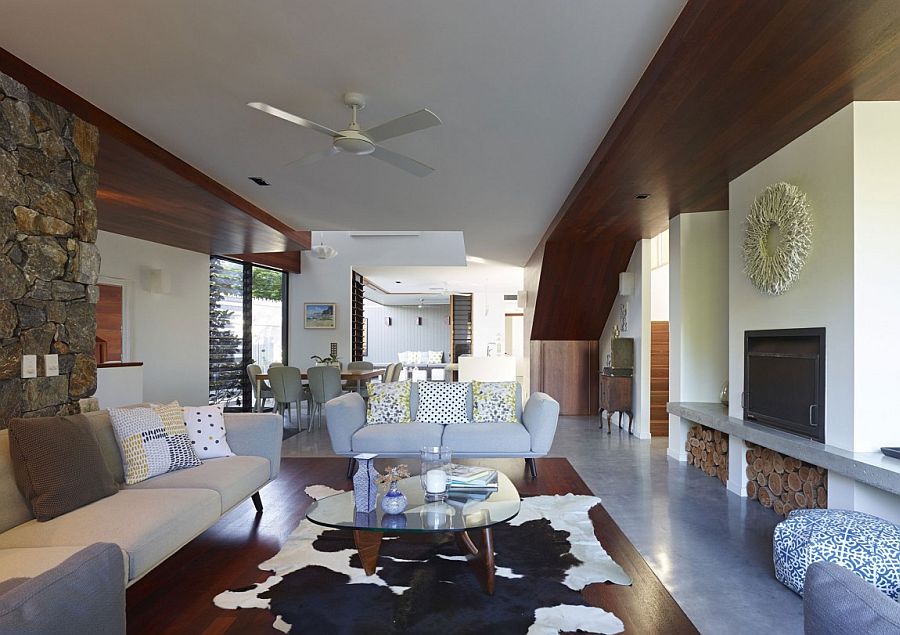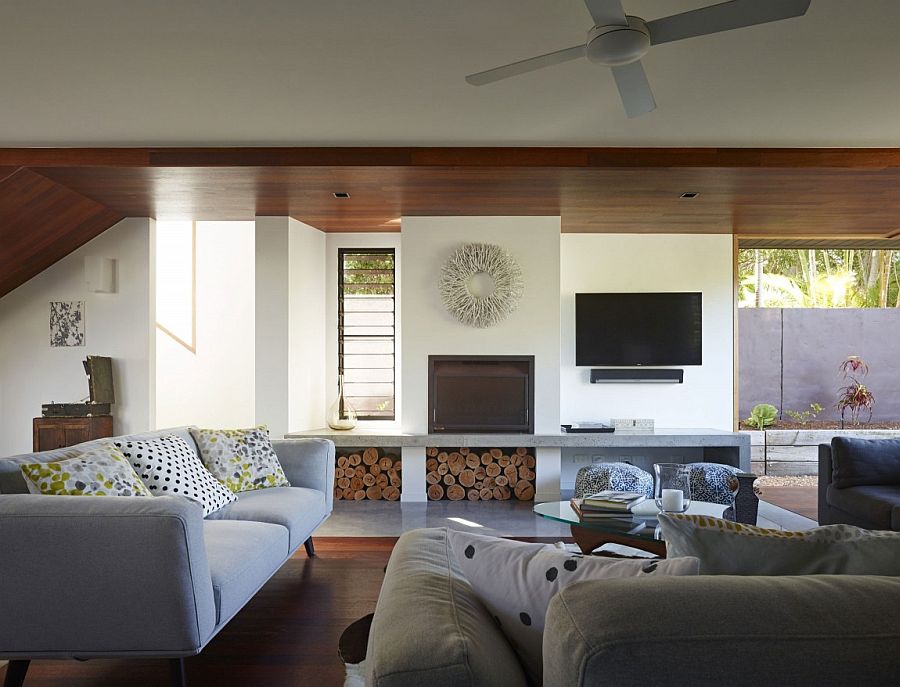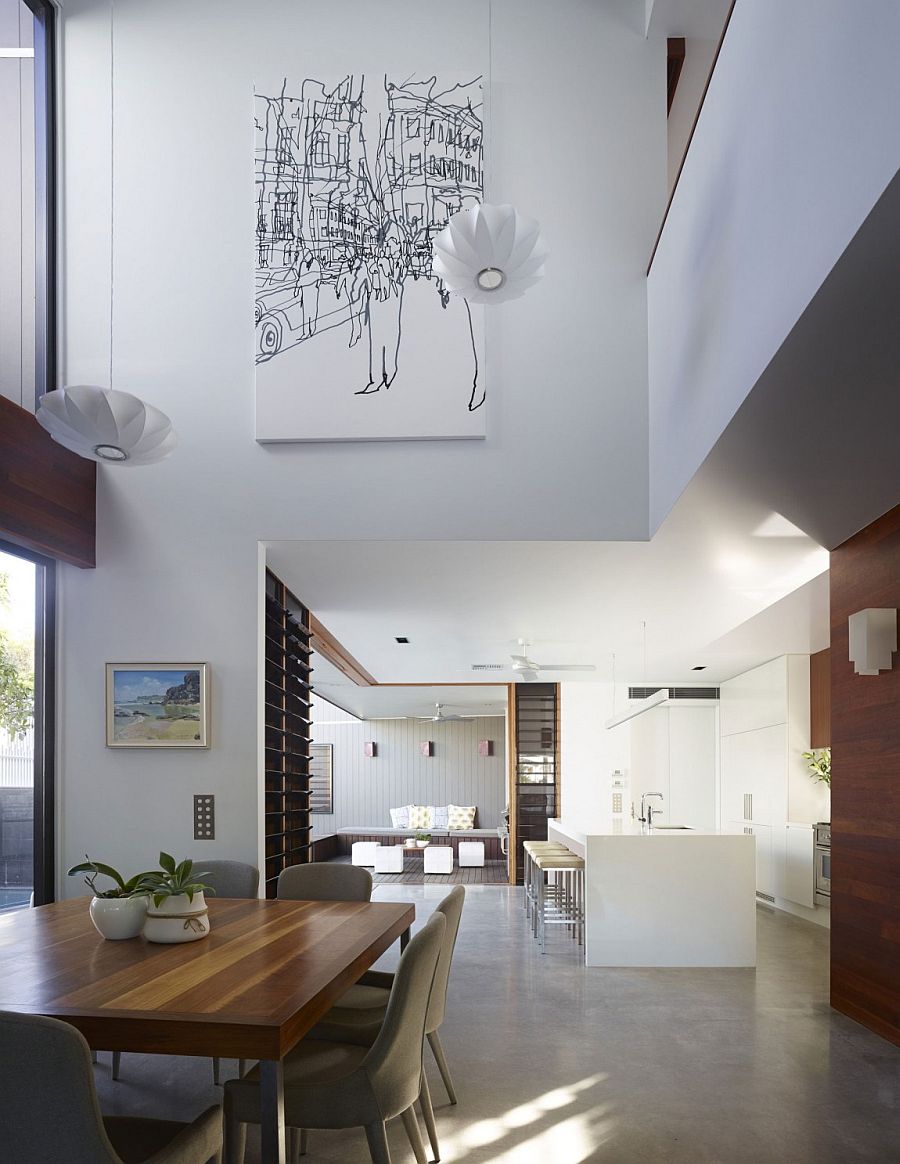 It is the lower level of the house that holds the living areas, while the top floor contains the master suite along with additional bedrooms and guest spaces. An opening in the top level fashions a spacious double-height kitchen and dining area that adds to the cheerful, breezy character of this modern coastal residence.