A gorgeous contemporary apartment makeover that relies on an open plan living area and a neural color scheme, the Hemingway Martini Apartment designed by Ciclostile Architettura + Edoardo Morelli, feels sophisticated and inviting at the same time. Nestled in a buy neighborhood of Bologna, the apartment was revamped to meet the needs of a young couple with a little one. A large wooden balcony and deck next to the living space usher in plenty of natural light and ensure that the interior feels a whole lot bigger than it really is. It is the artwork inside the apartment that feels even more prominent thanks to the neutral backdrop while a dashing black cabinet unit shapes the kitchen area.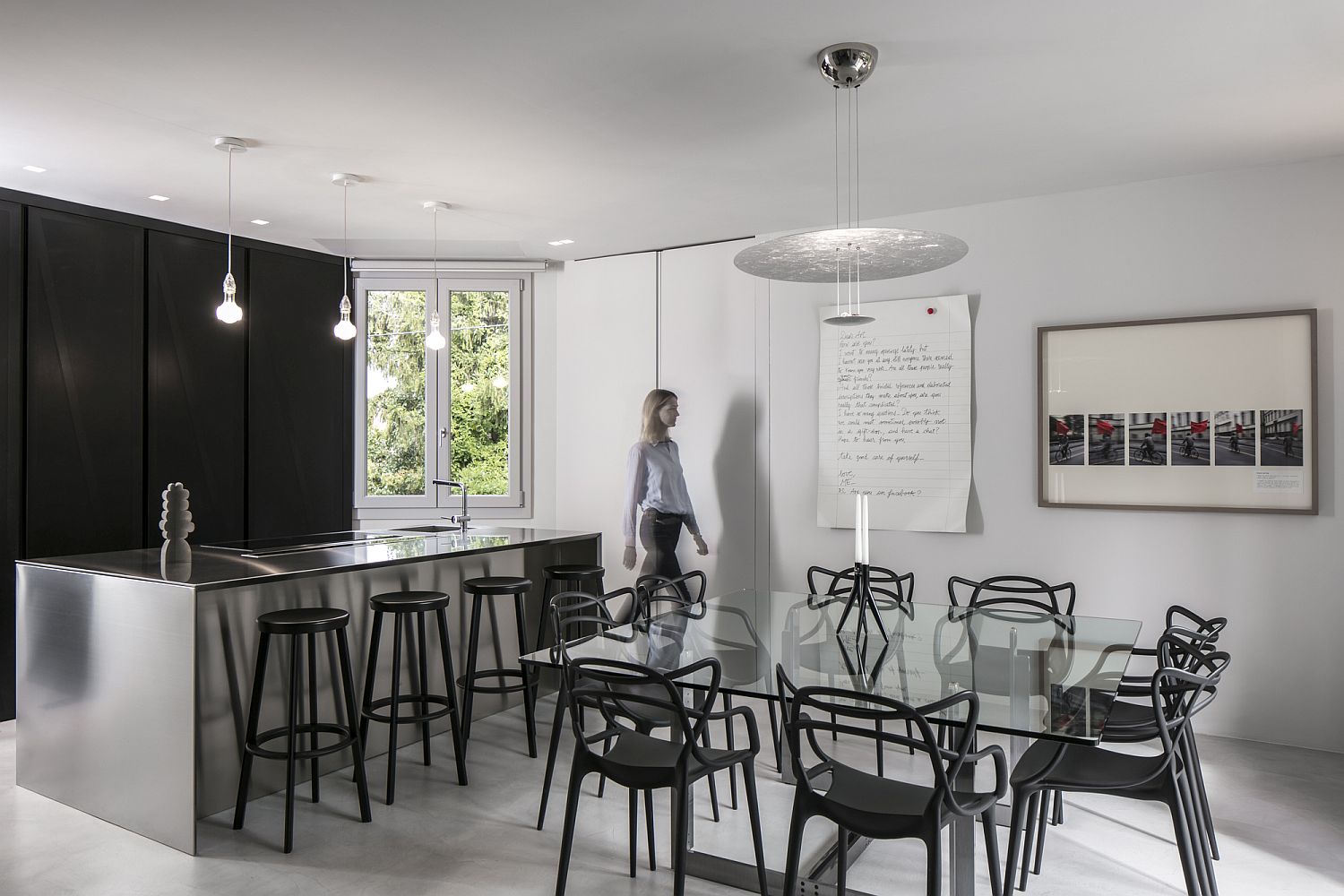 Apart from the backdrop, the most striking feature of the apartment is the collection of black décor that makes a contemporary statement. The black furniture collection also seems to anchor an otherwise whimsical space where the cement-colored resin floor adds textural contrast. Custom lighting fixtures elevate the ambiance indoors even as the walk-in wardrobe in the bedroom and spacious guest room complete a makeover that is one-of-a-kind! [Photography: Fabio Mantovani]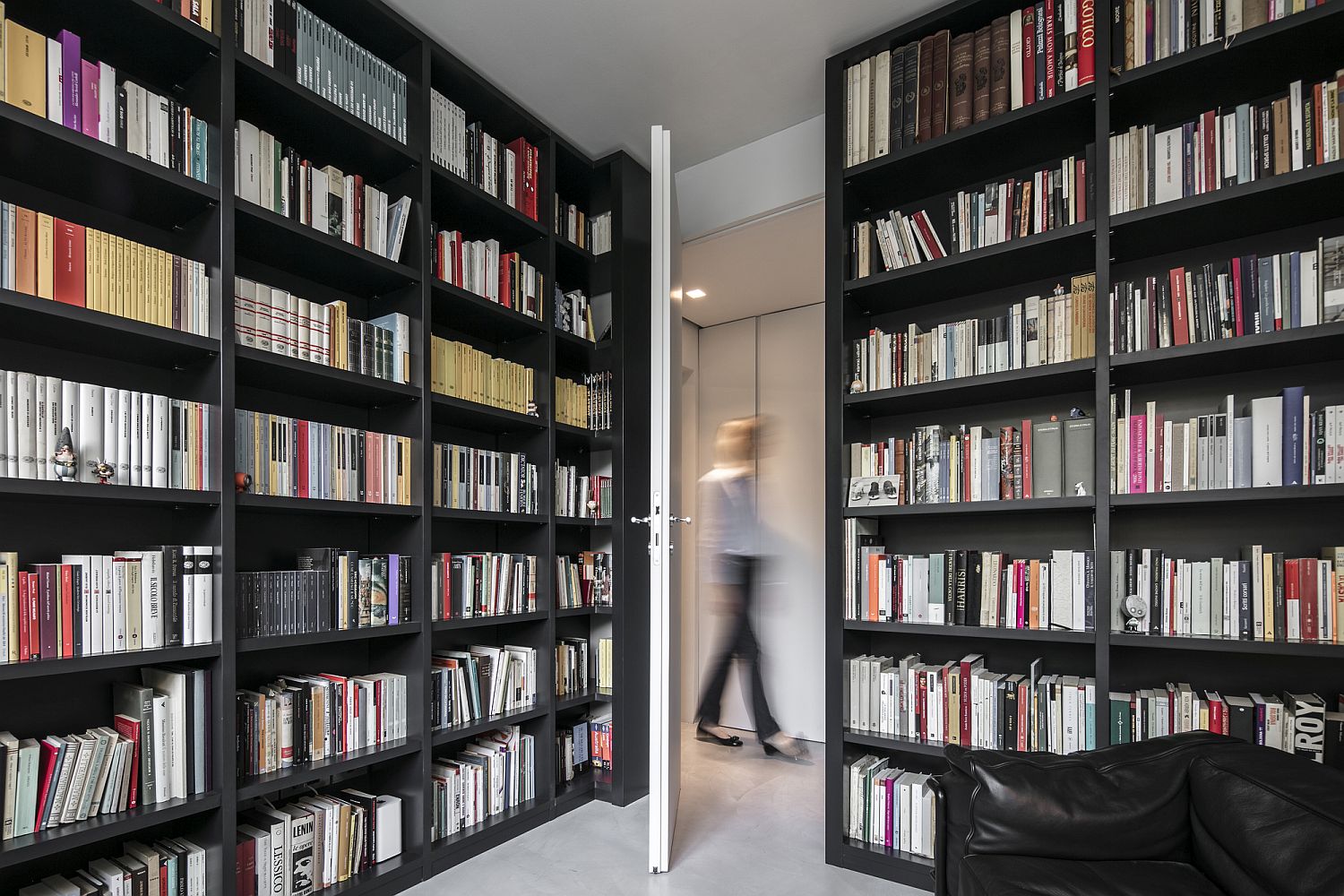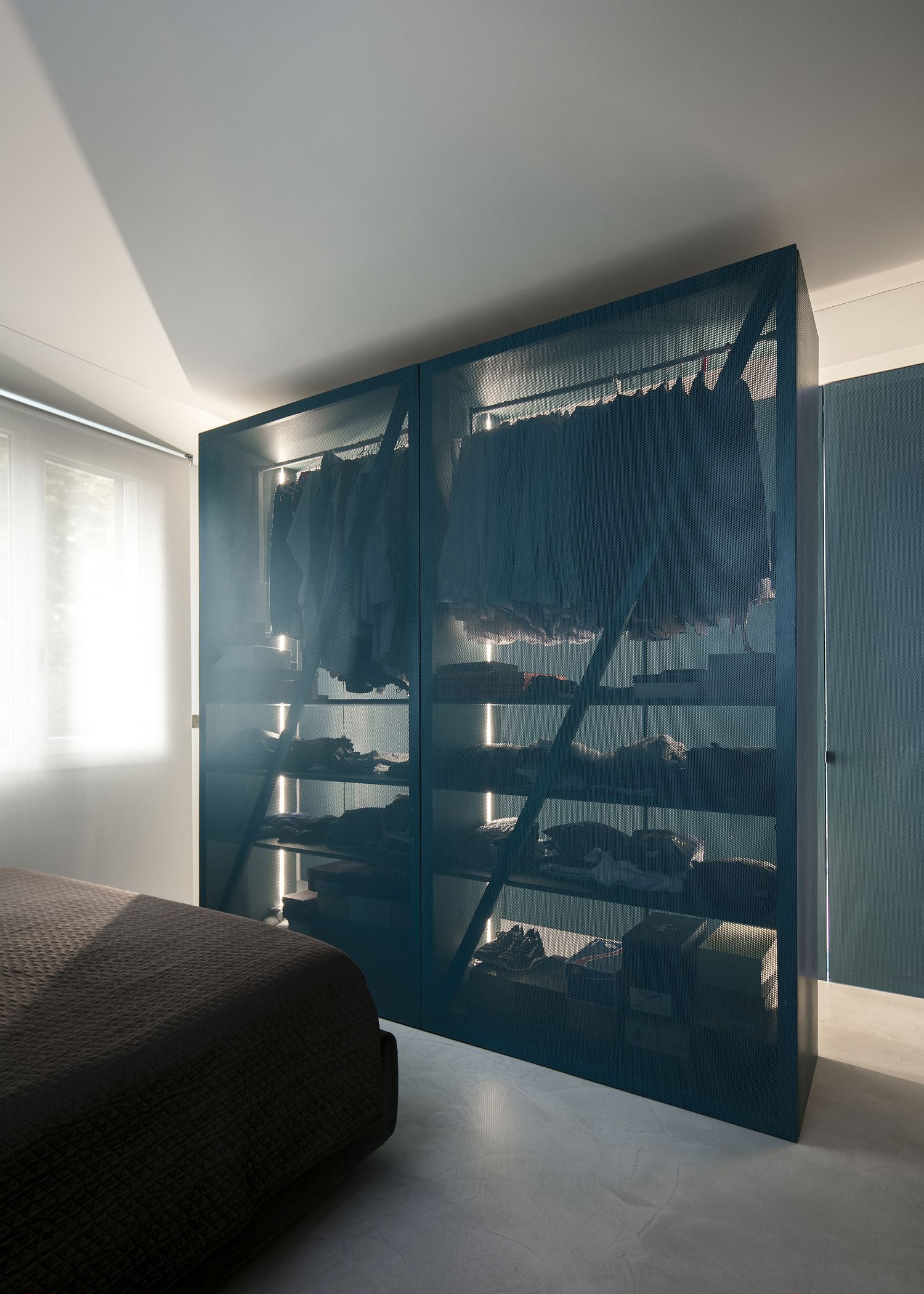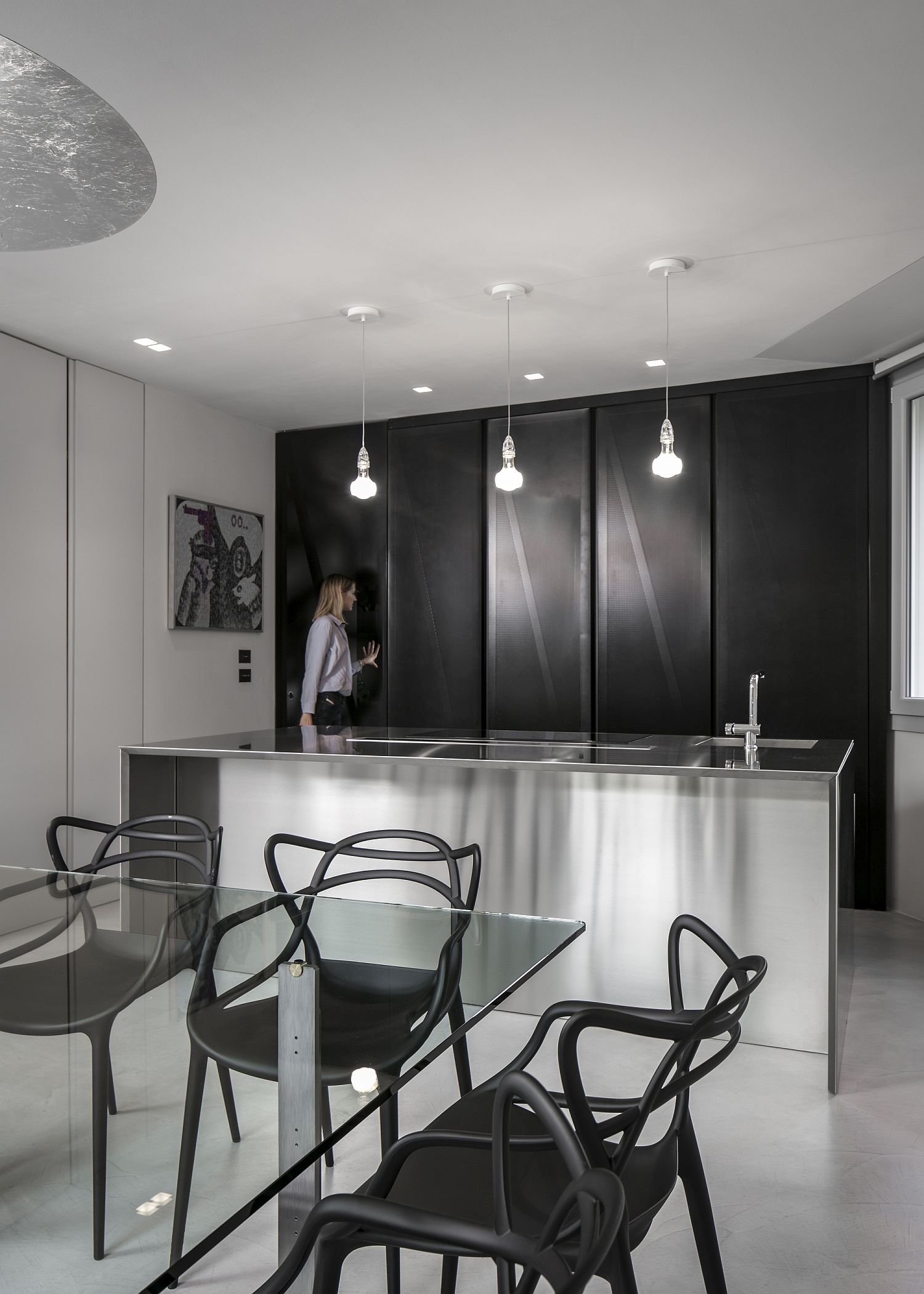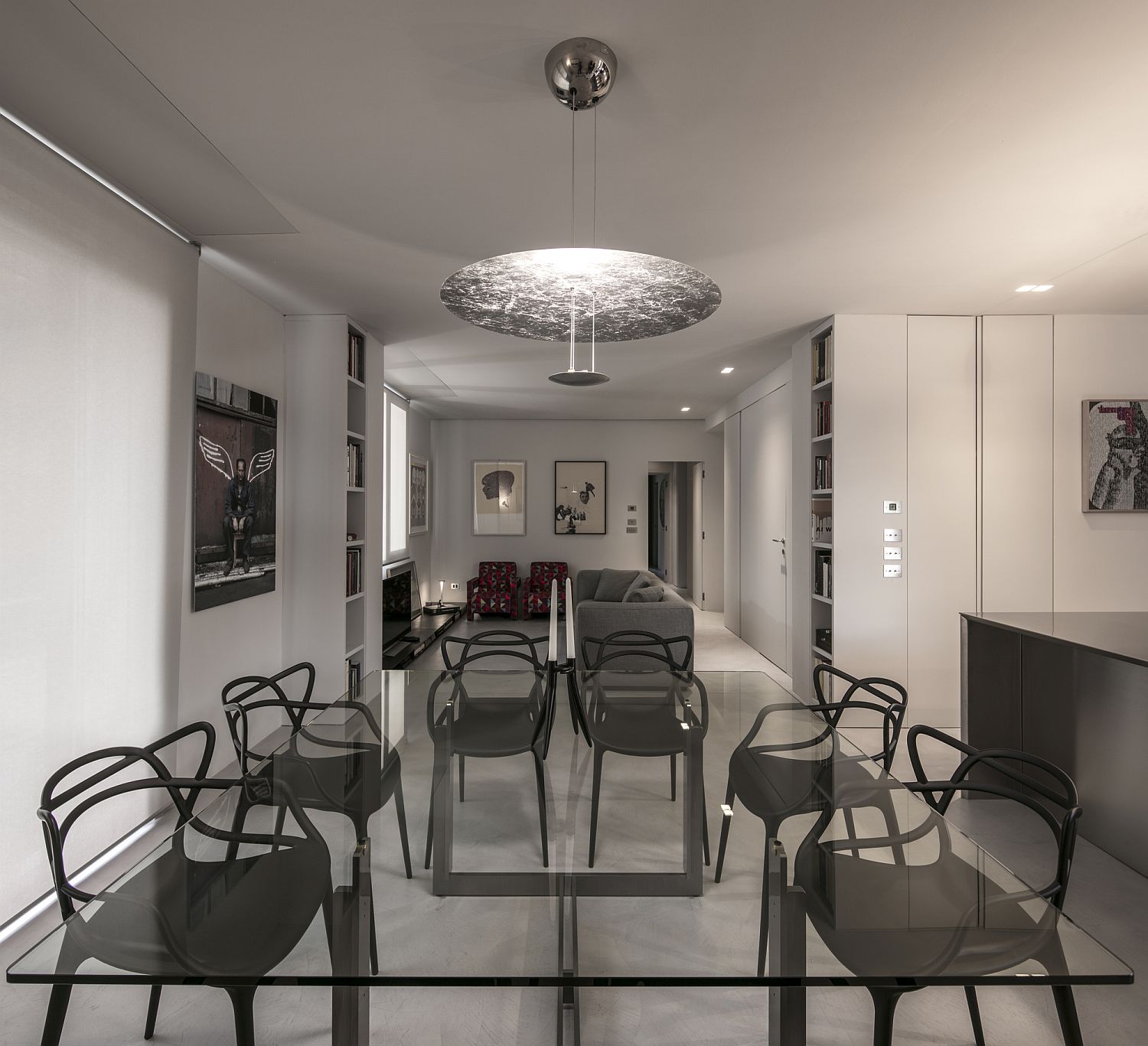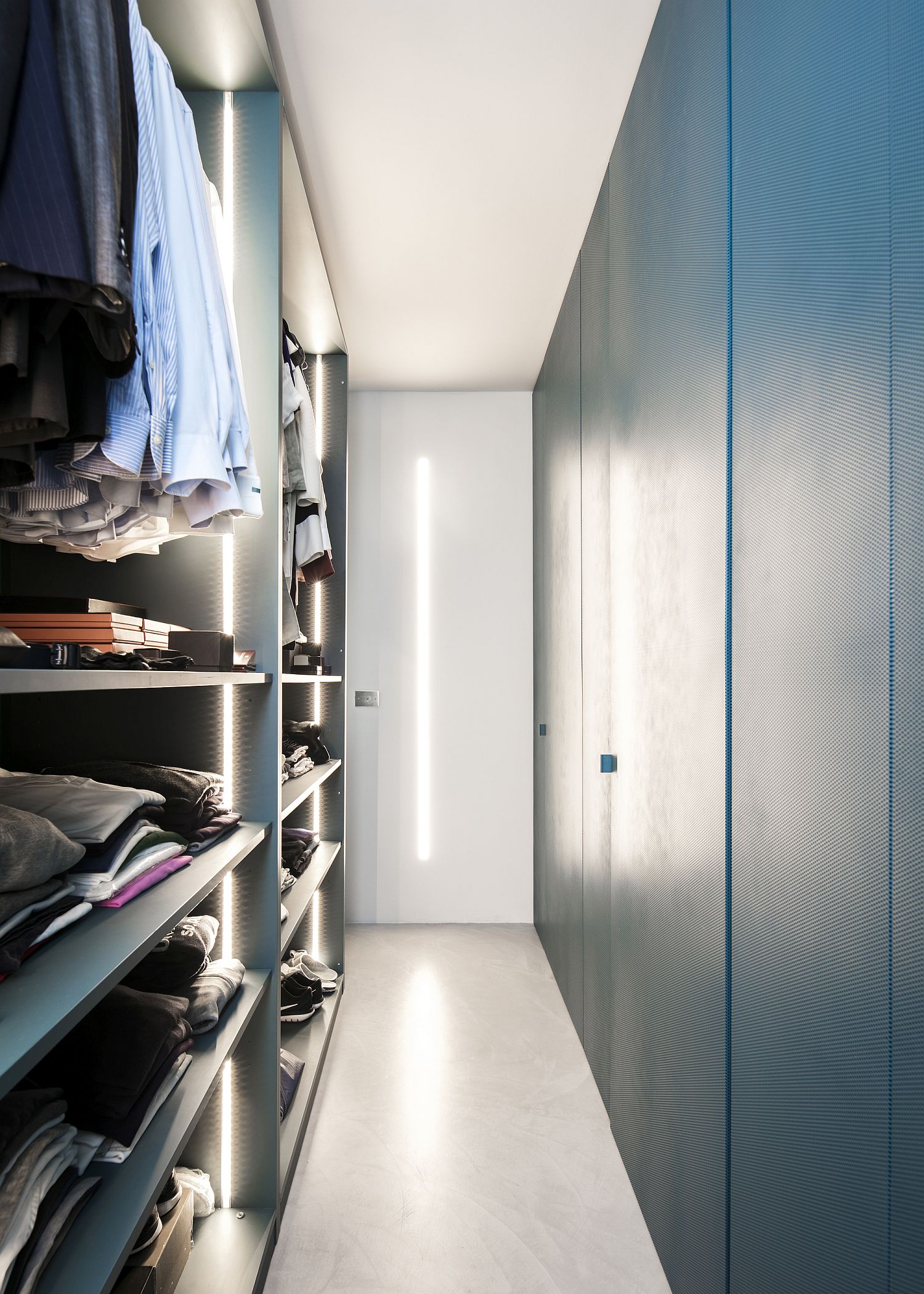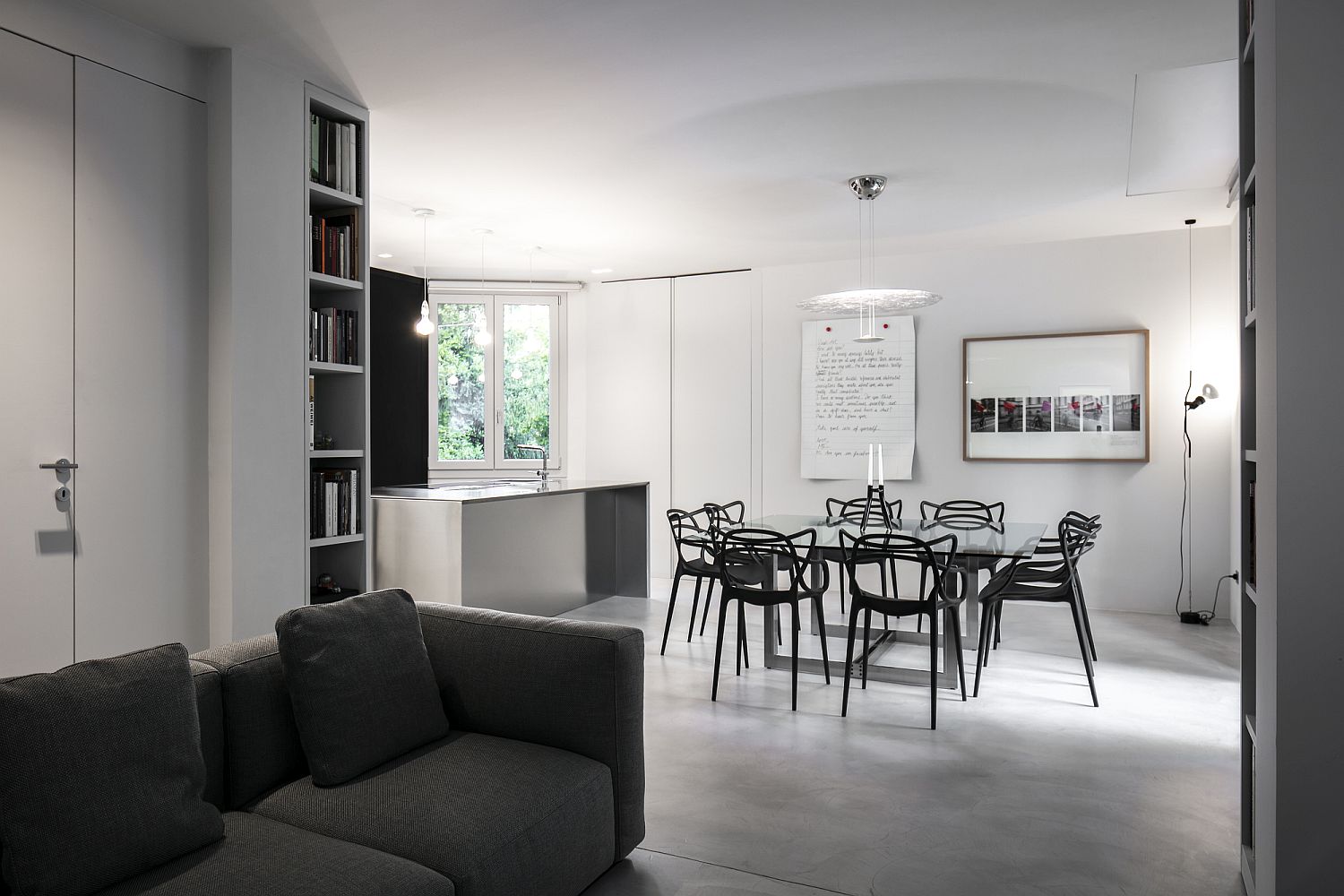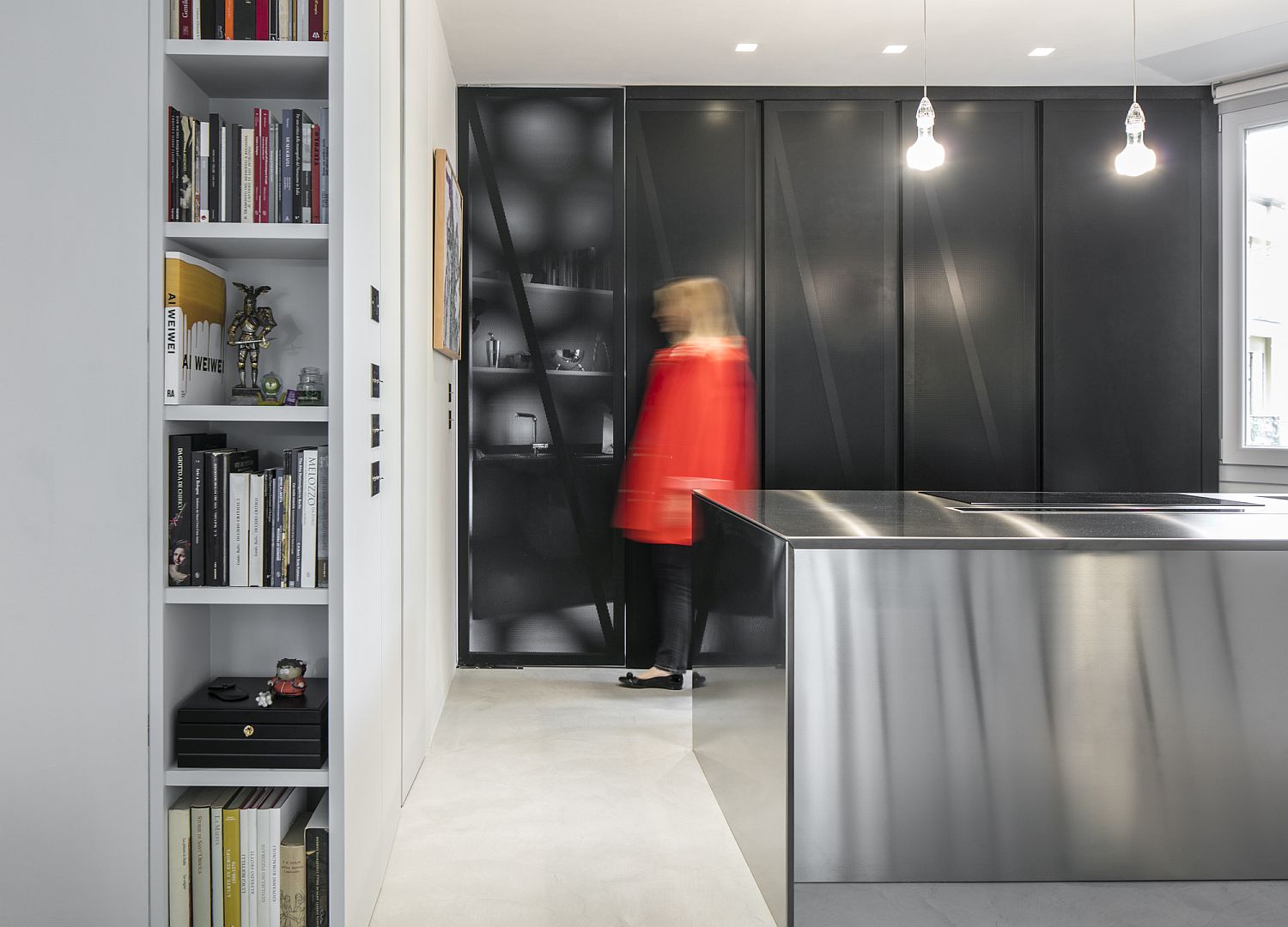 The wall and ceiling colors take on slightly different shades of the floorings. In the living area, which includes the kitchen, the living room and the dining room in a single large room, there is a containment element made with a structure inspired by the elements of the stagecraft and covered with panels of black perforated metal that acts as a background to an island in stainless steel with fires…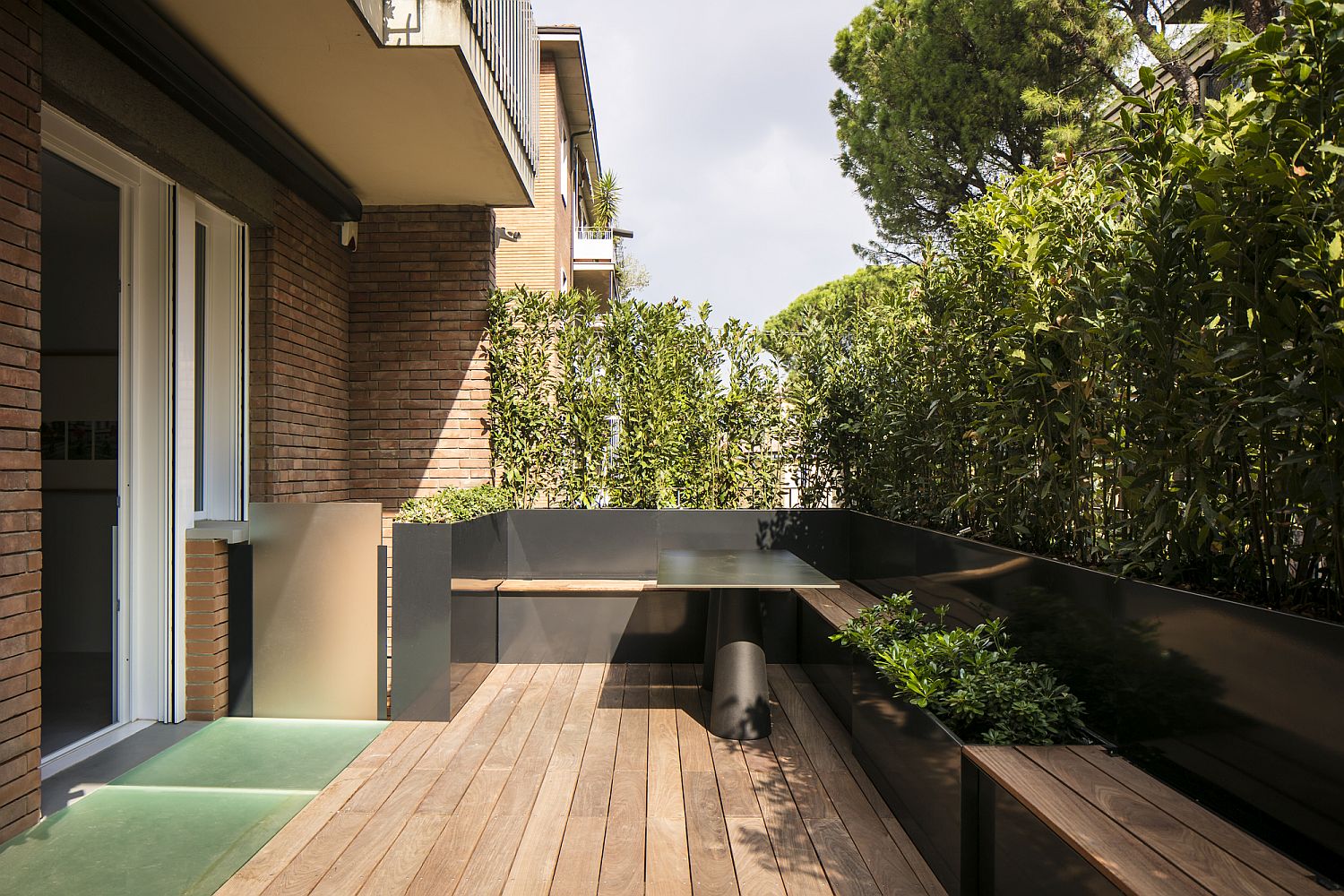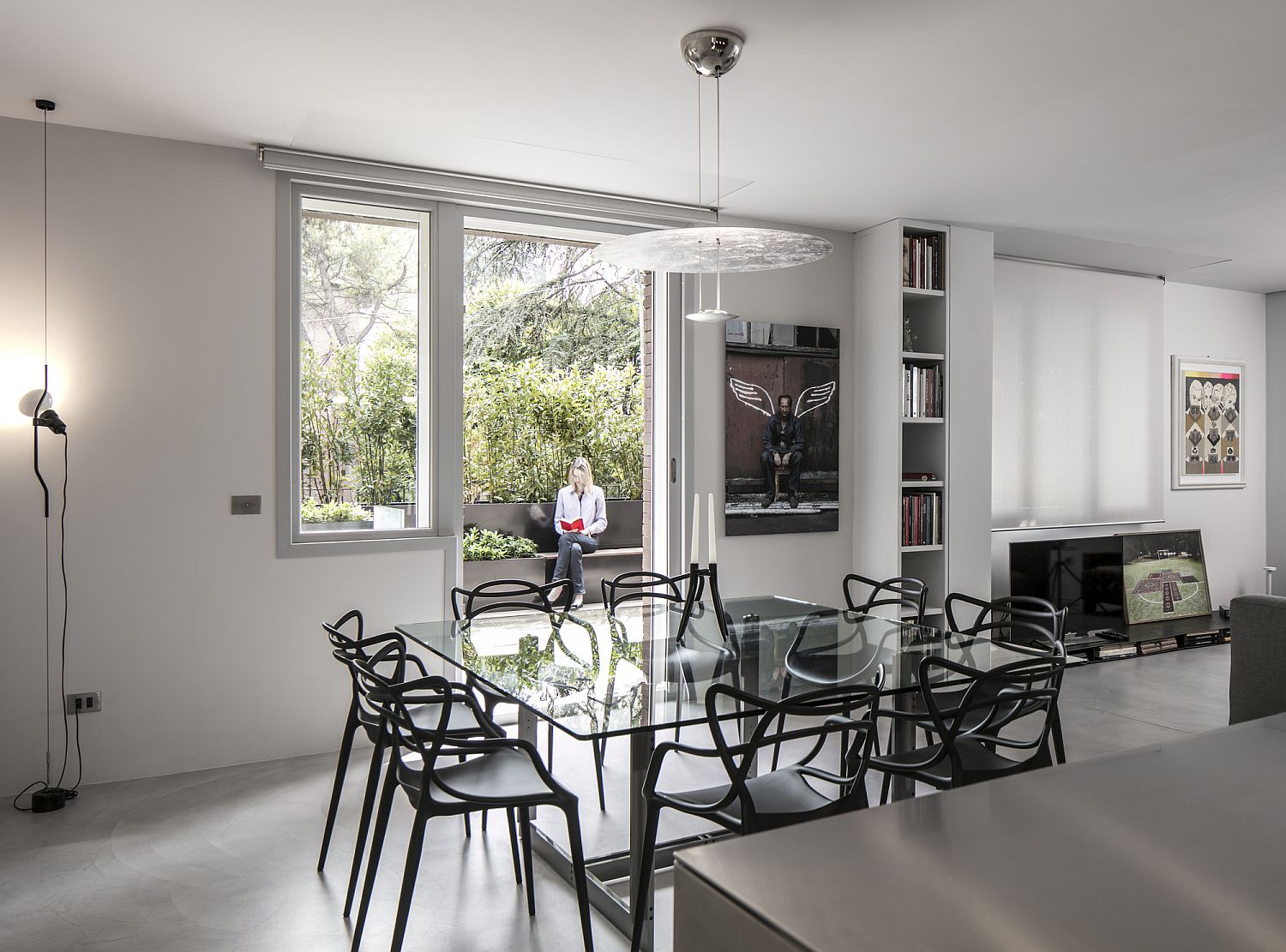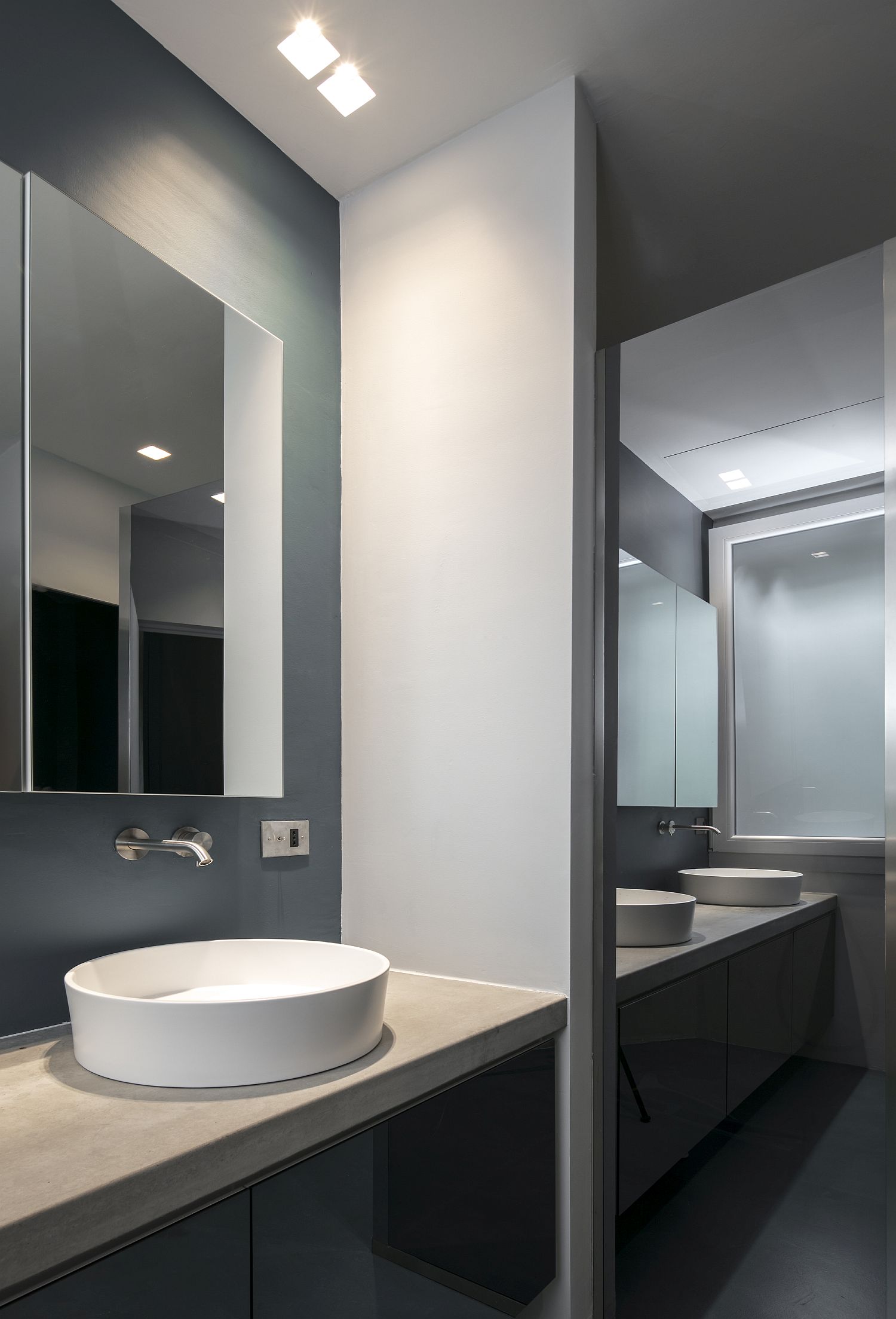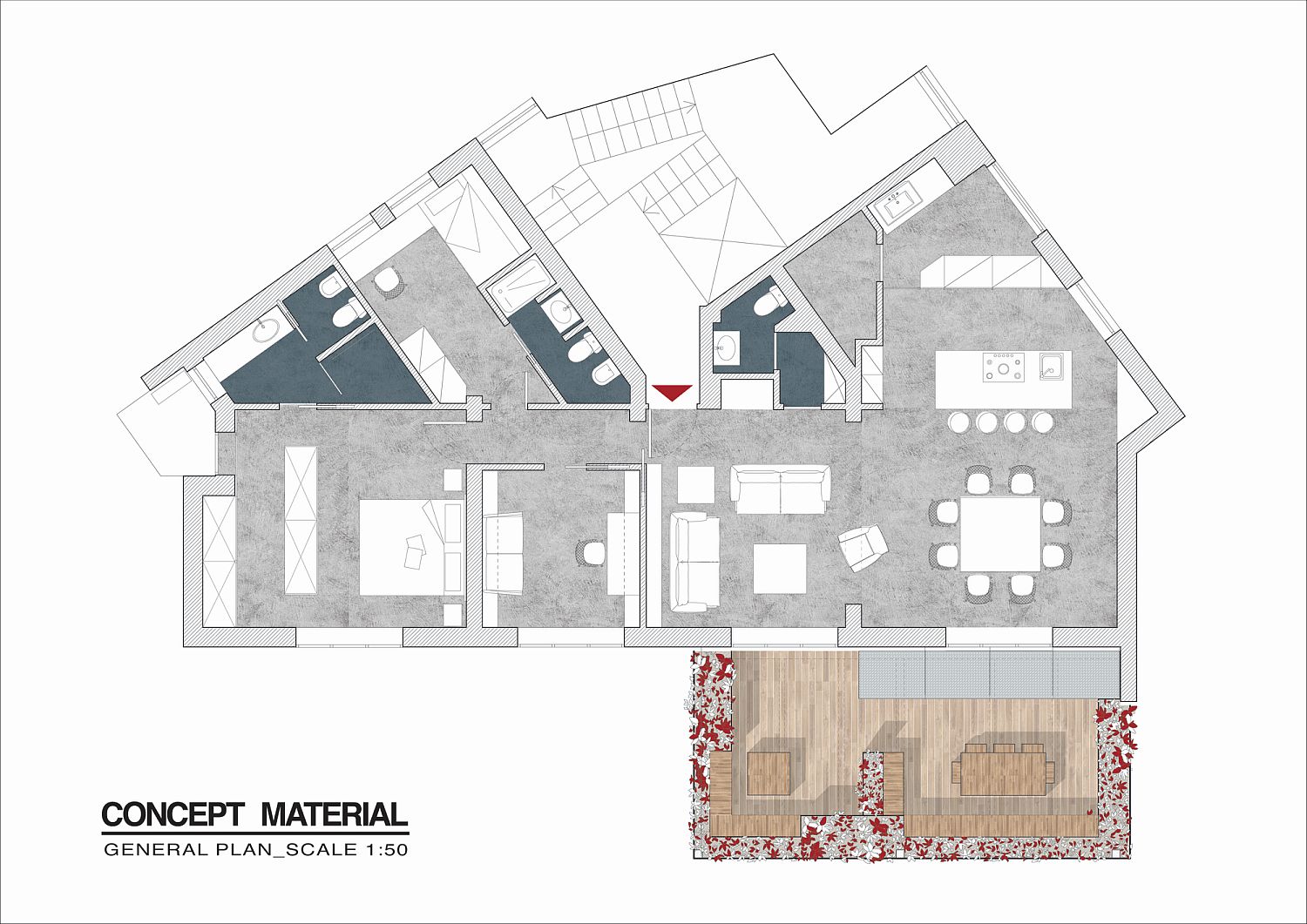 Liked the story? Share it with friends.