Large private residences with an open plan living space are all too common these days, and the days of the traditional living room being strictly an entity on its own are long gone. But when it comes to contemporary apartments, the open living space is a bit more complicated to design. Delineating space without walls is an art that requires careful consideration of style, ambiance and the available resources. Accomplishing this in an exclusive and exquisite fashion is this beautiful apartment in Zaporizhia, Ukraine. Conjured up and brought to life by Eugene Meshcheruk, the apartment uses smart central plywood partitions and unique backdrops to separate individual spaces visually.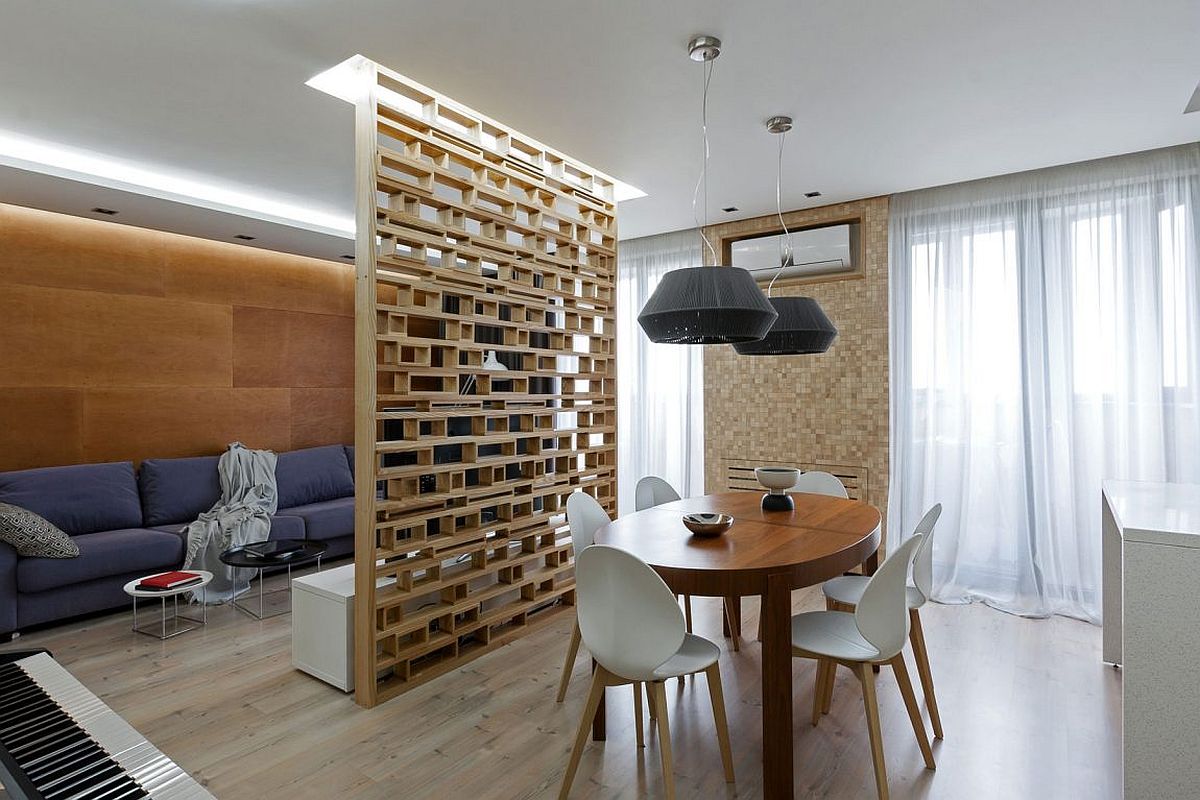 It is undoubtedly the plywood partition sitting between the living area and the kitchen / dining room that steals the show here. But look beyond this obvious feature, and you will see how wooden accent walls, tiled sections and lighting have been used to create the illusion of 'individual islands of space' that sit in a larger, open setting. This definitely cuts down on visual fragmentation of the living room and allows for an unabated flow of light throughout the apartment.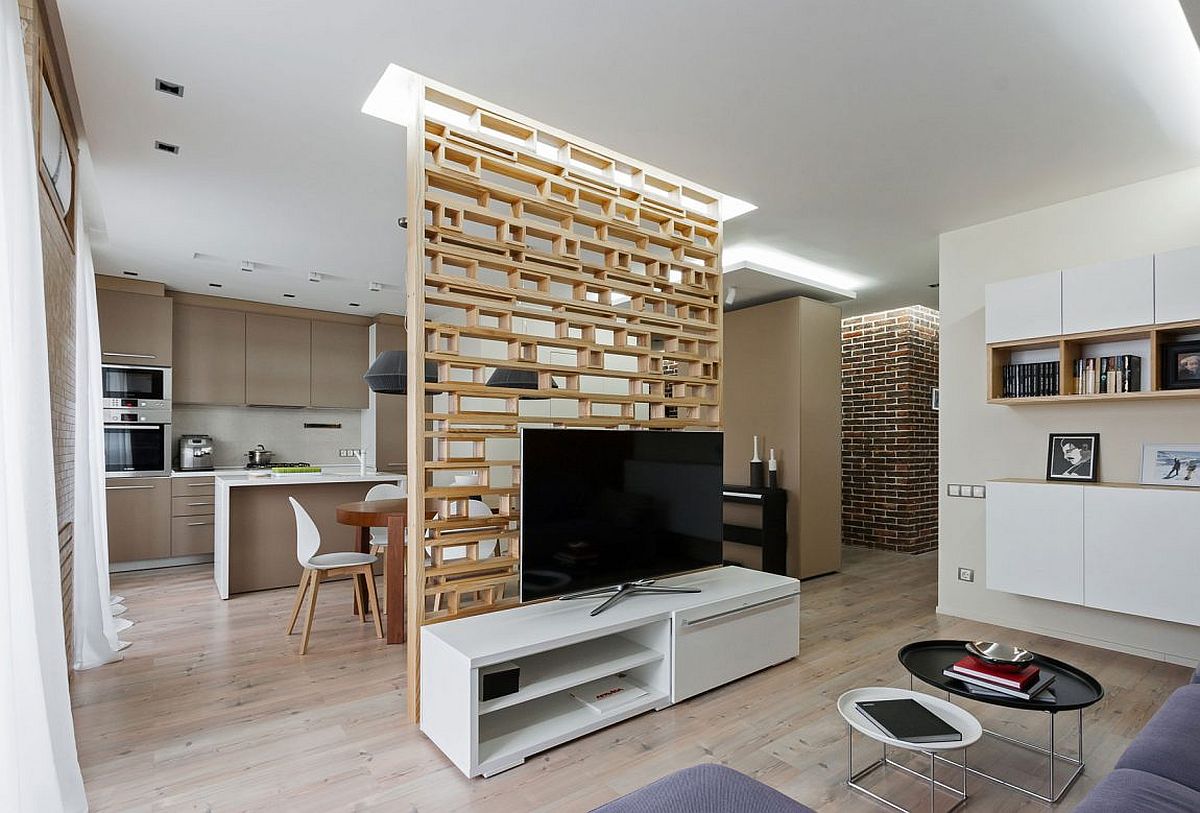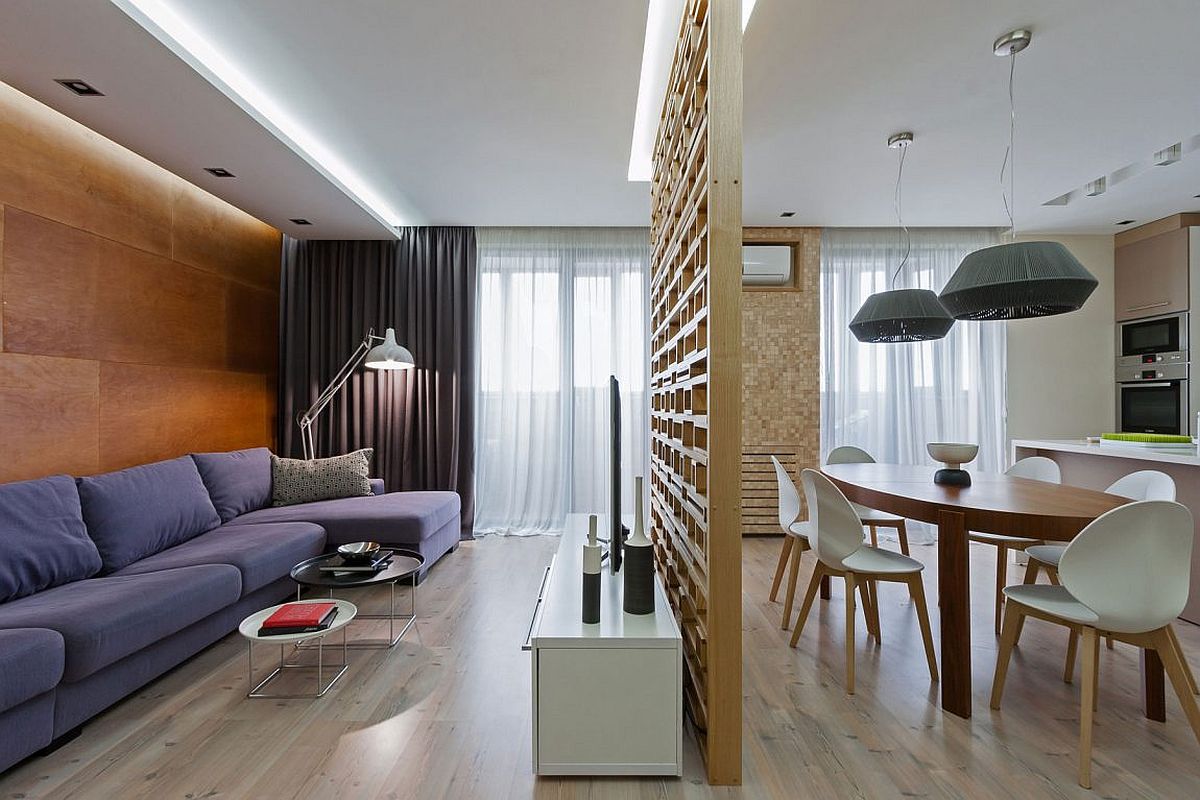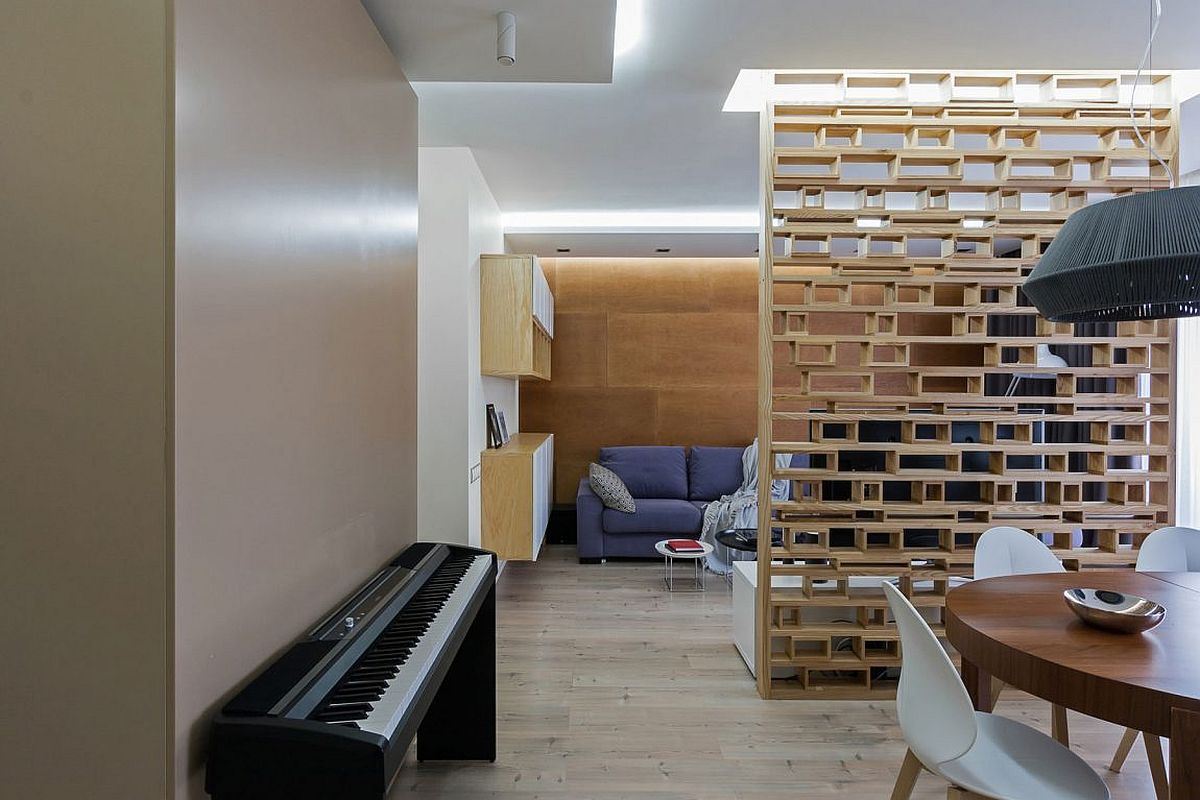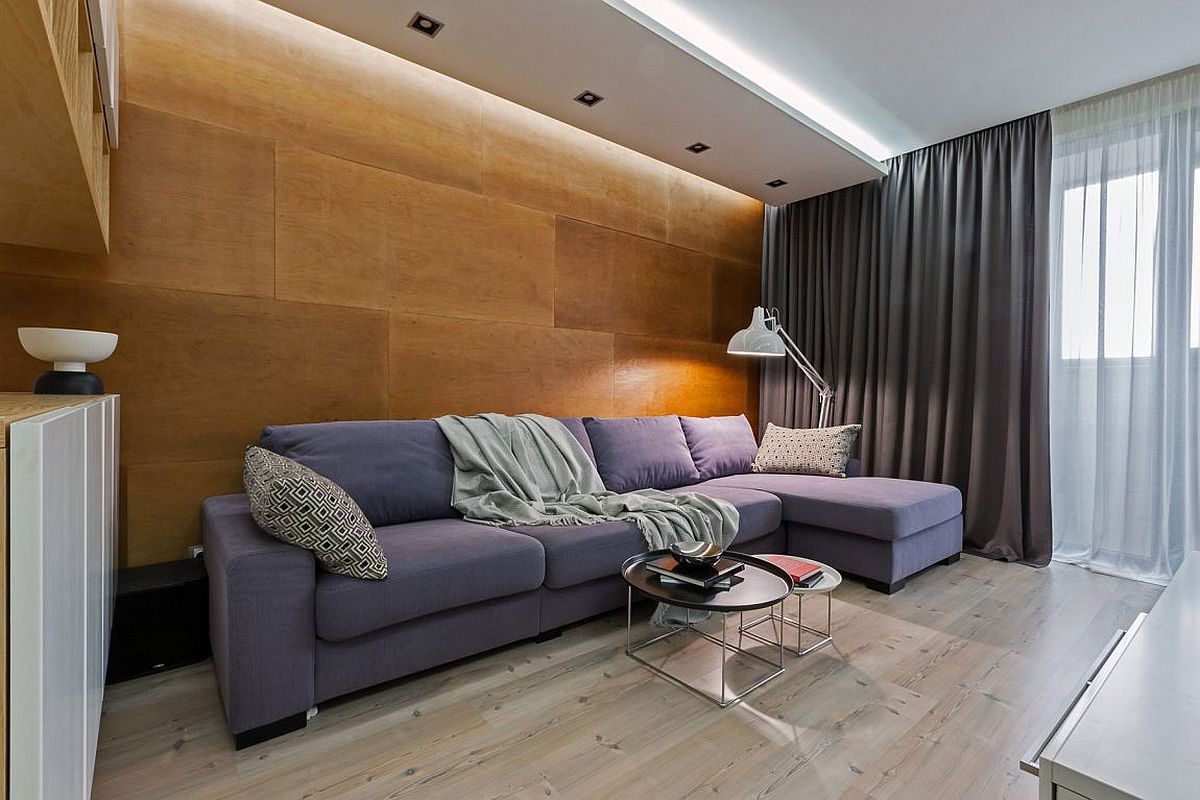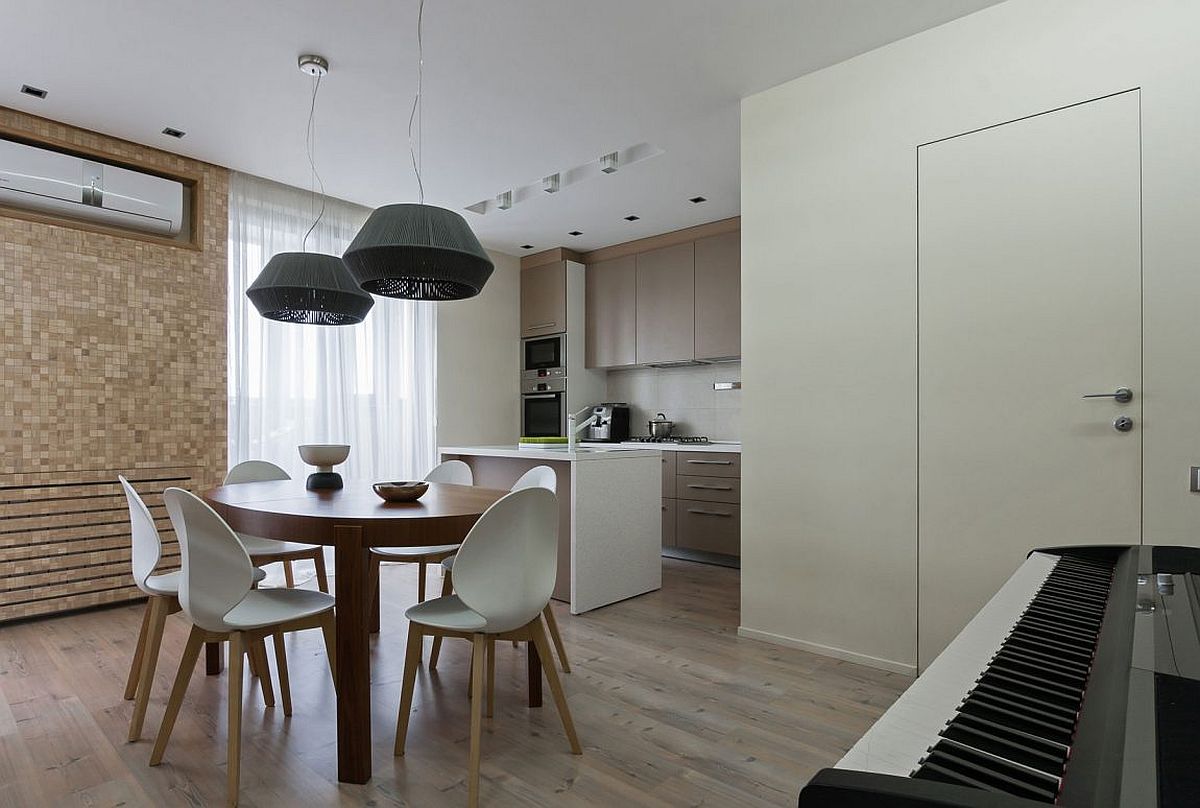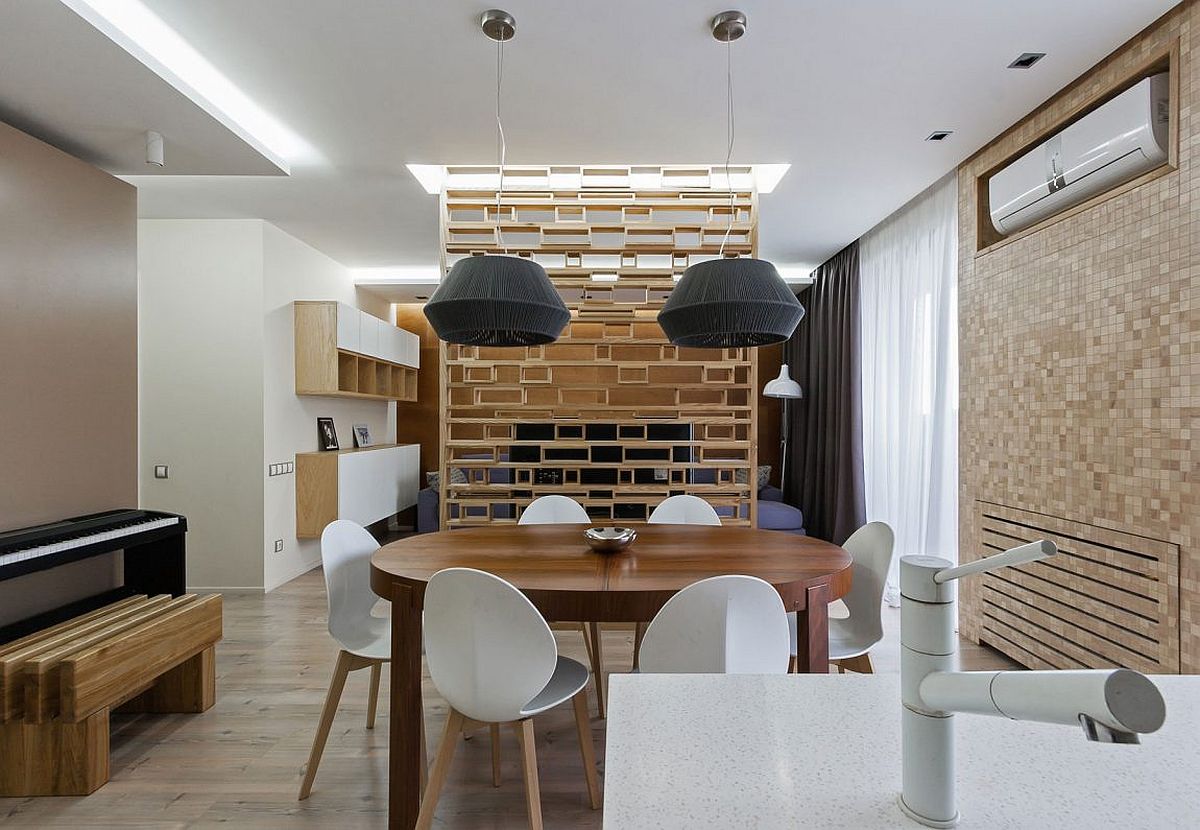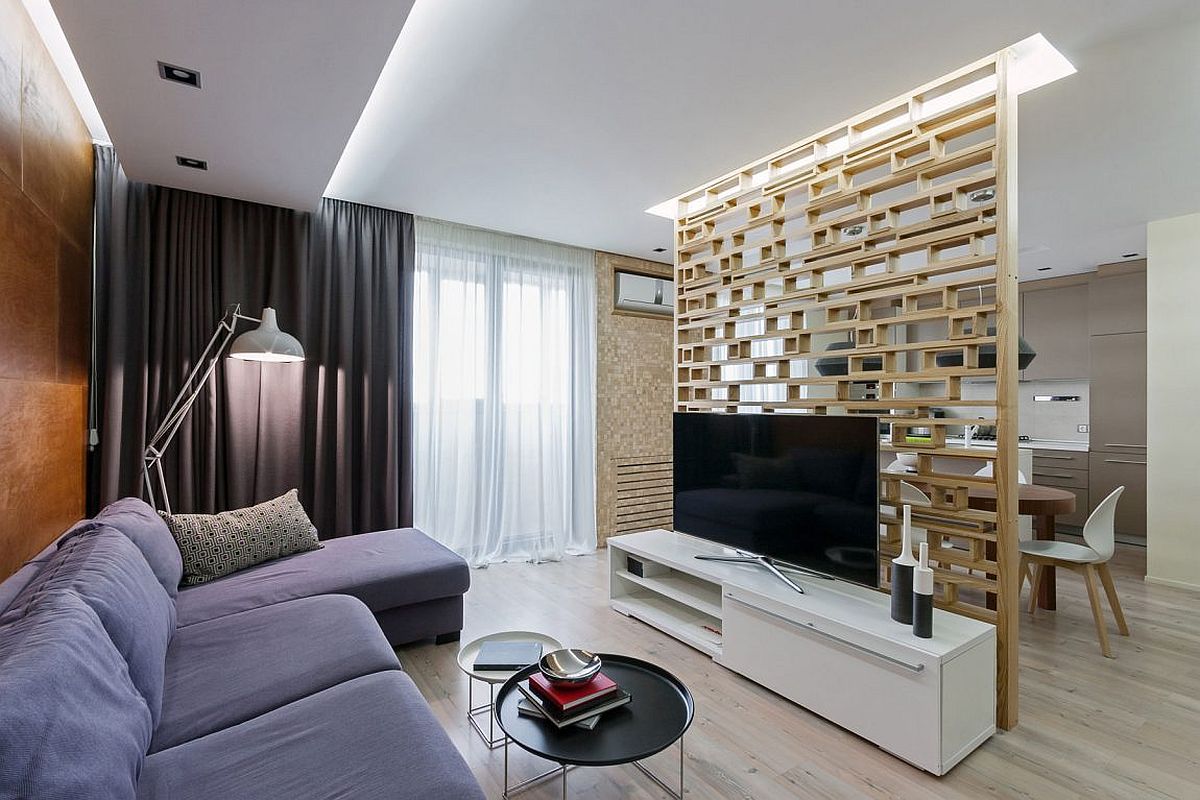 A gentle, light yellow aura inside the apartment gives it an inviting appeal, while sections of exposed brick wall bring in textural charm to both the living area and the bedroom. Color is kept to a minimum here, with neutral hues being used in both the public and private spaces. Natural materials, contrasting finishes and space-saving solutions combine to create a trendy, urbane apartment. [Photography: Tatiana Kovalenko]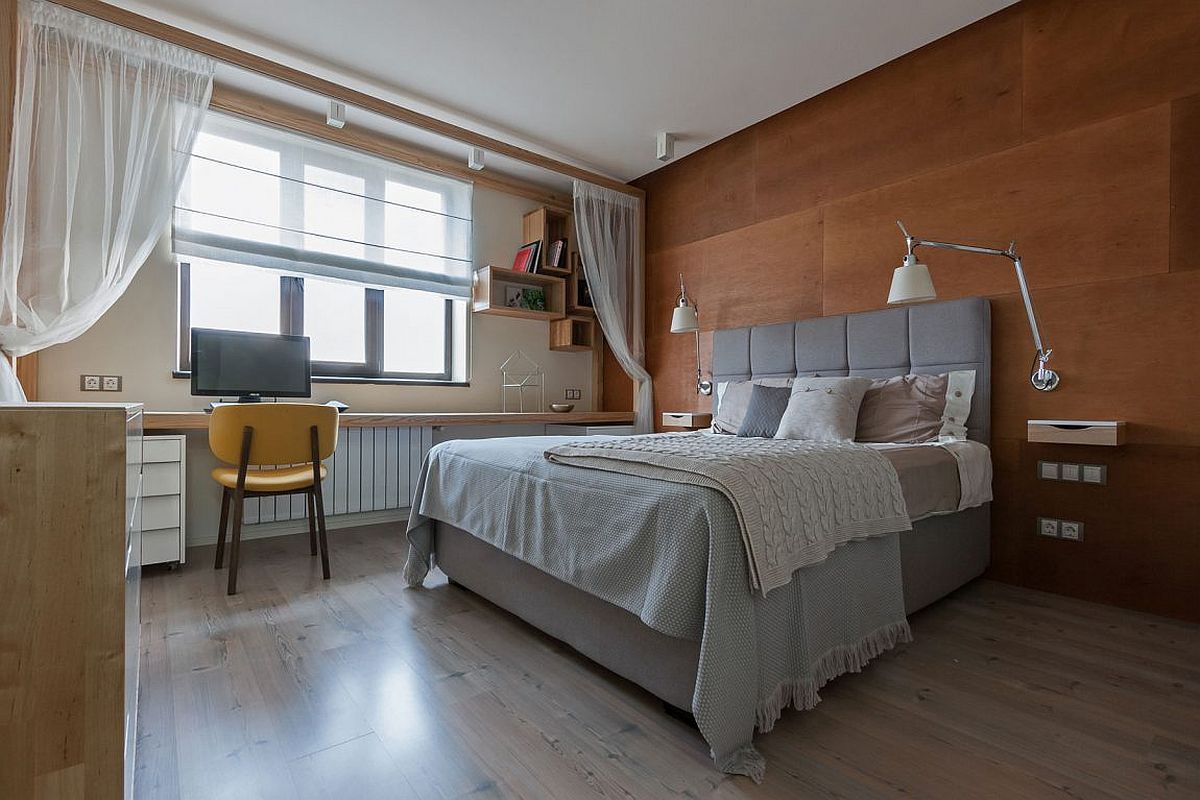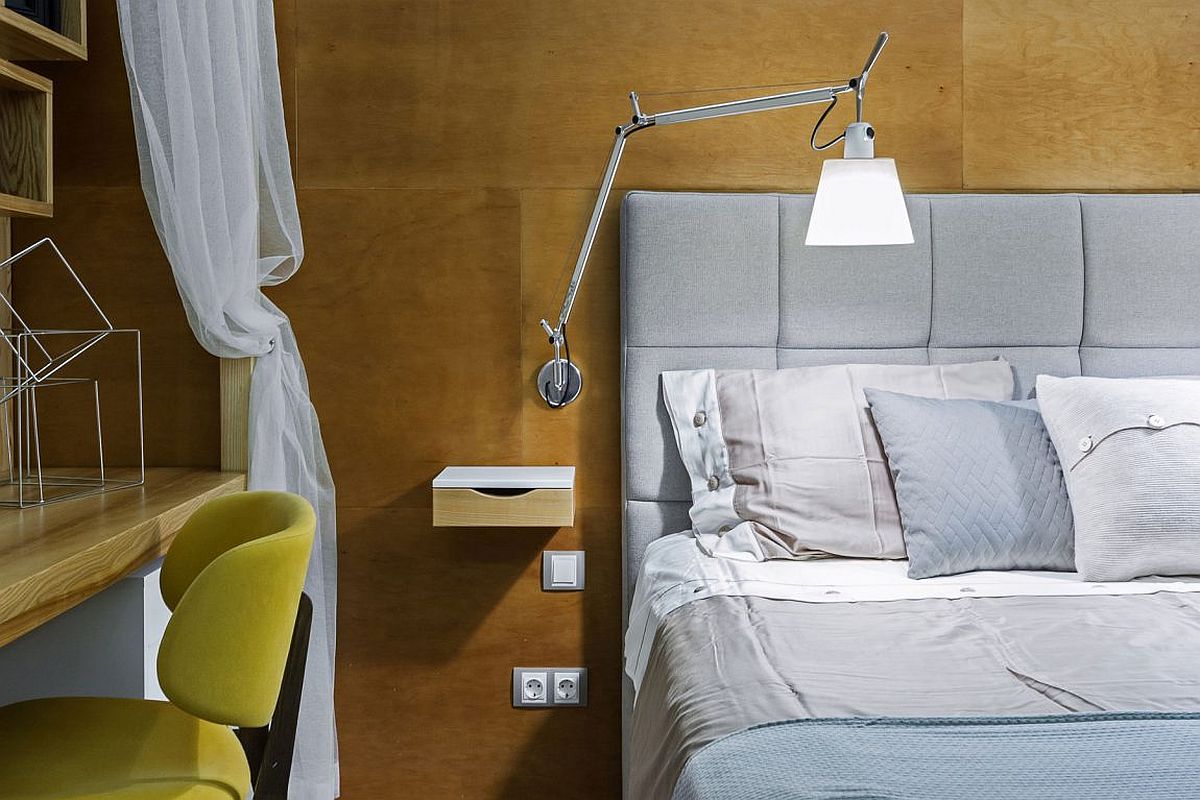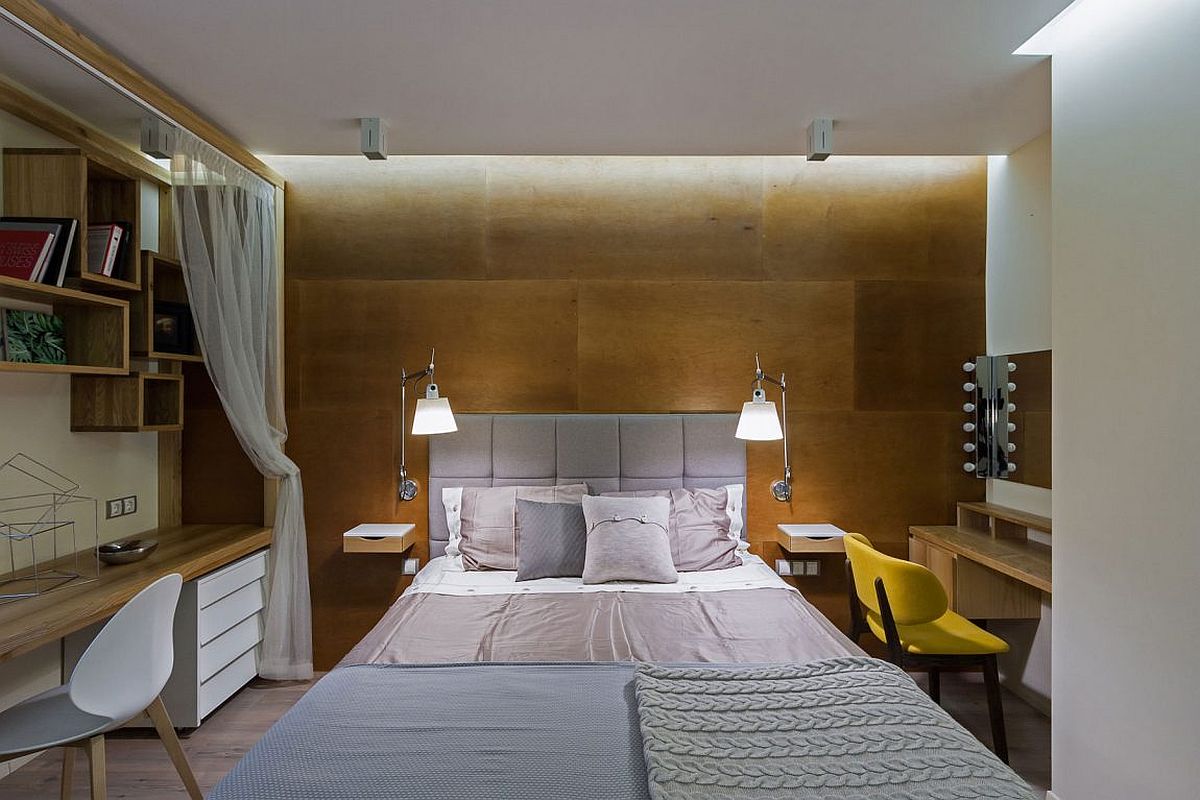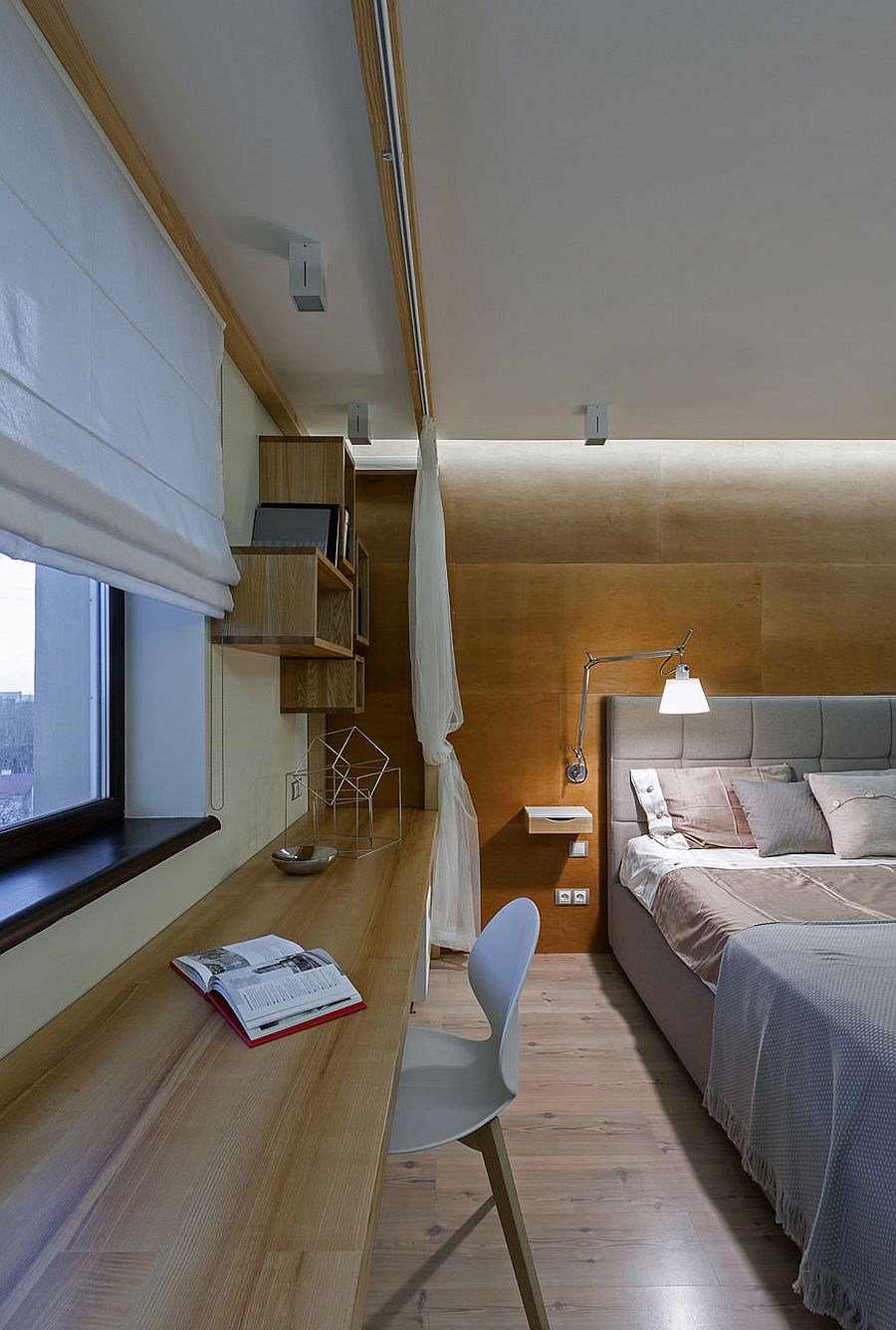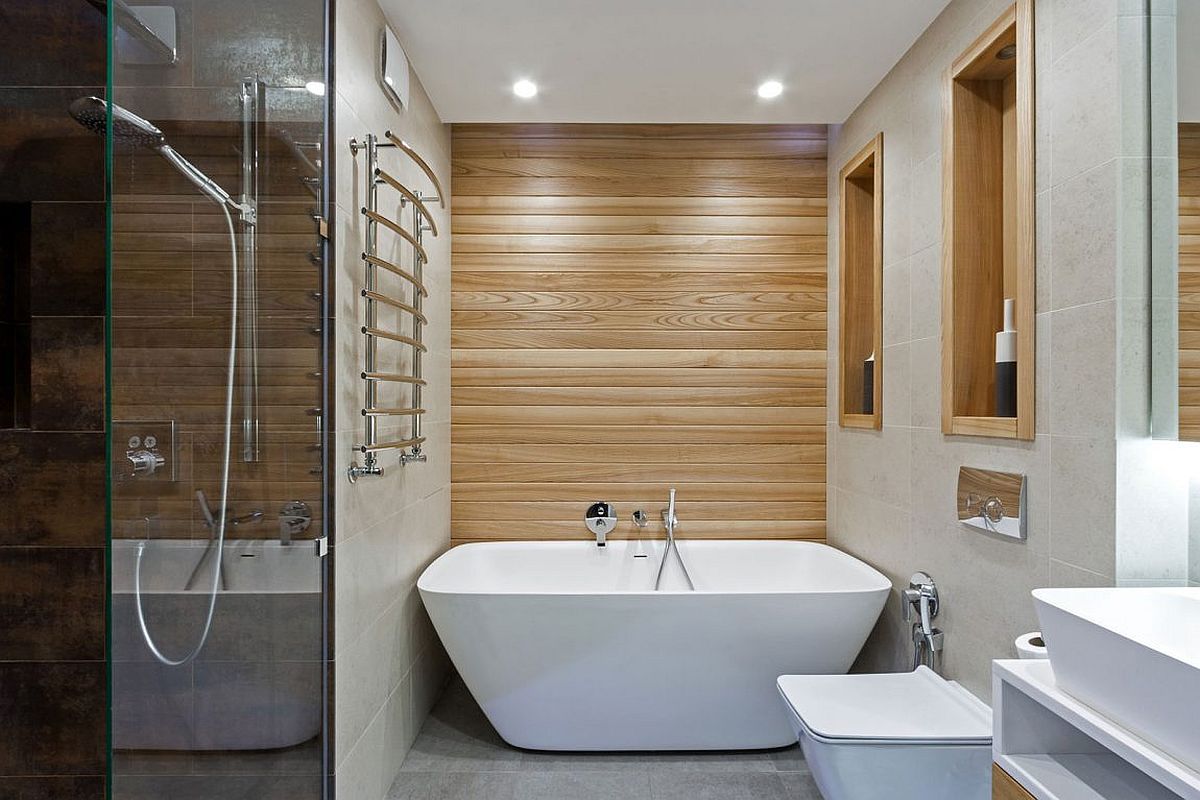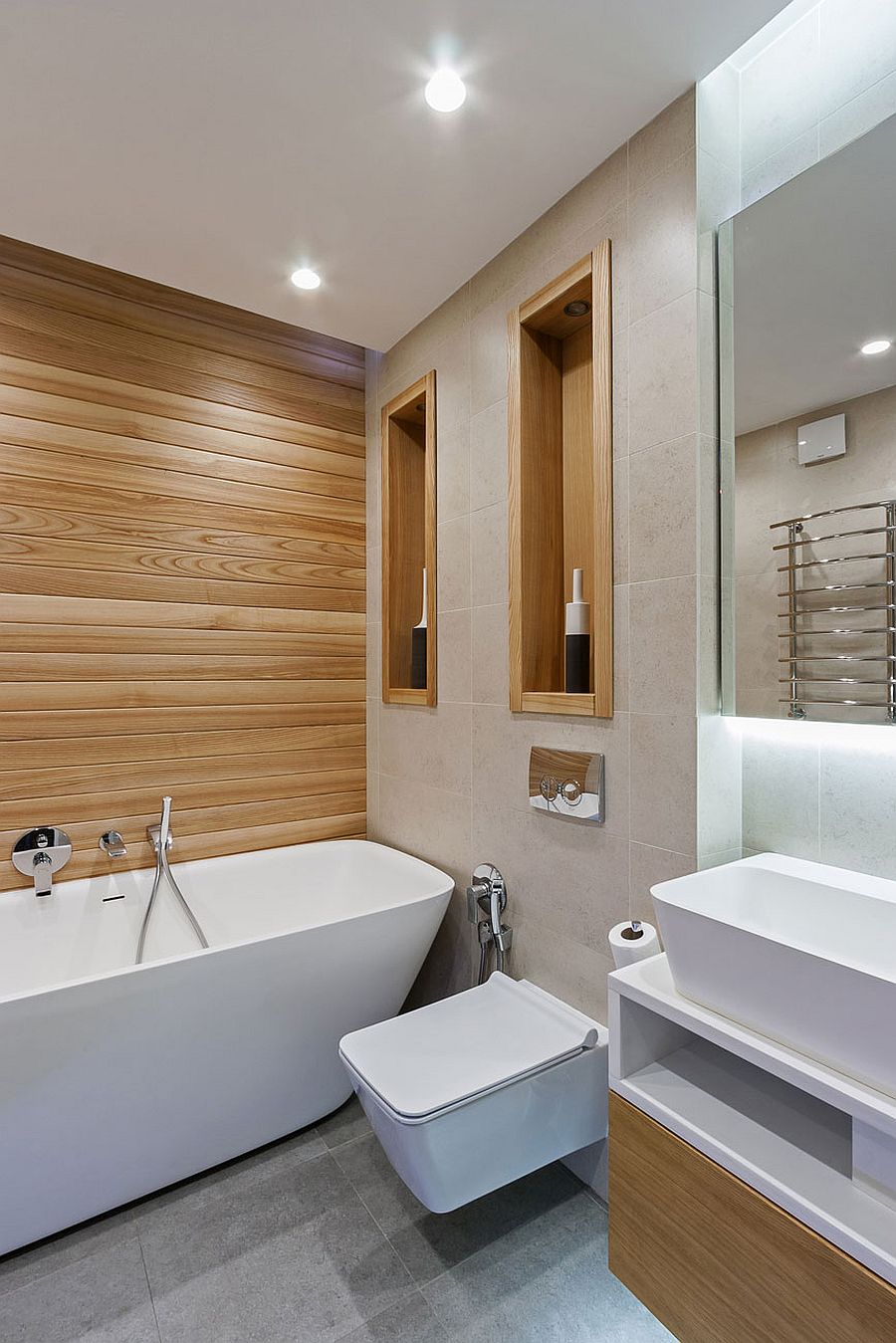 Liked the story? Share it with friends.