There are a few apartments that inspire us with space-savvy design ide while others introduce new ways in which old styles can be reinvented. This picture-perfect apartment in Hammersmith and Fulham, London offers ample inspiration for those who are in search of great ways to decorate their contemporary apartment. A three-bedroom home that occupies 1300-square feet of space, the apartment was designed by Black and Milk Interior Design to meet the specific needs of its owners who wanted for a creative, elegant and polished living environment.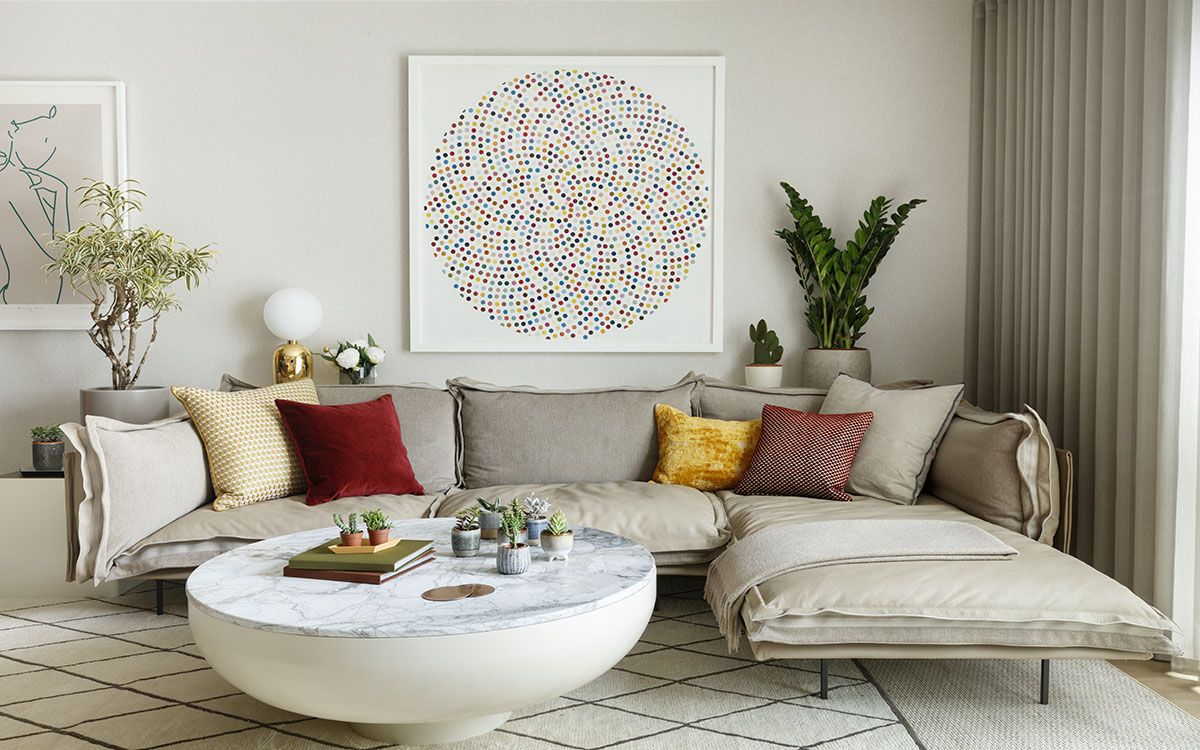 As you step into the apartment you notice how the white backdrop in each room acts as a blank canvas for the many patterns, colors and designs that have been added to the mix in a curated manner. Each décor piece, custom furniture addition and accessory has been specifically chosen to enhance the overall theme of the room and to add functionality along with perfect aesthetics. In the living area a low-slung sectional in white along with a custom coffee table hold fort while the marble top dining table steals the spotlight in the dining area.
In the bedrooms, fabulous wall art pieces add color to the neutral setting while a home office in white with gray desk and ample shelving and exquisite kids' rooms in light blue and gray complete this wonderful London apartment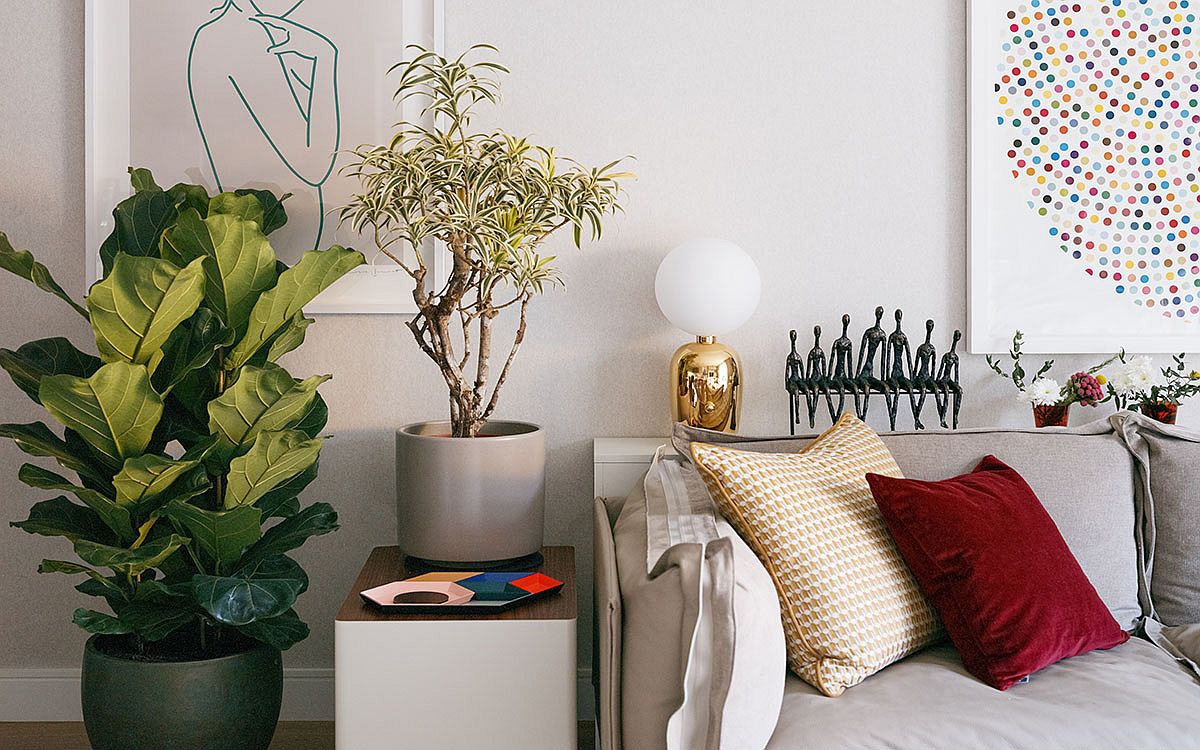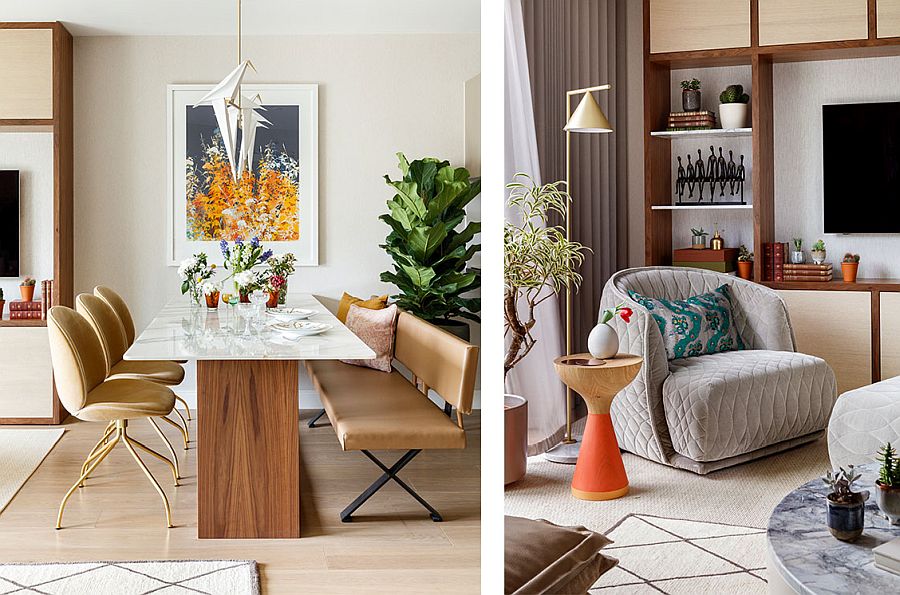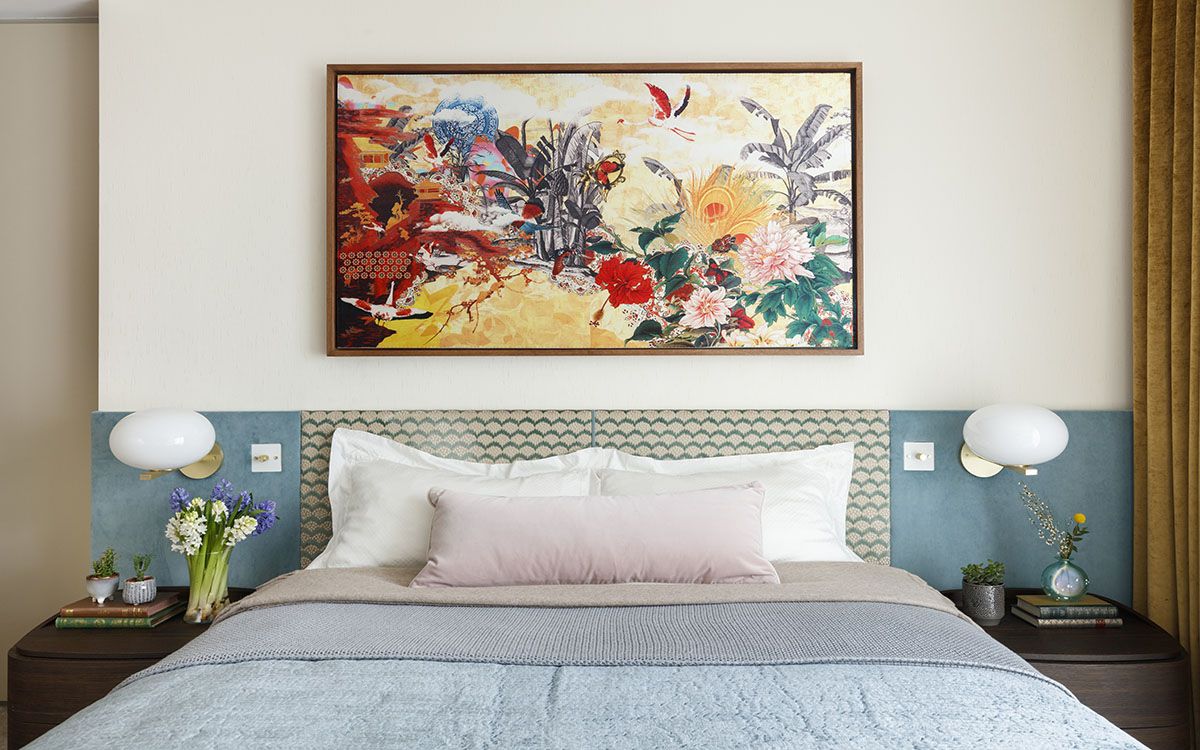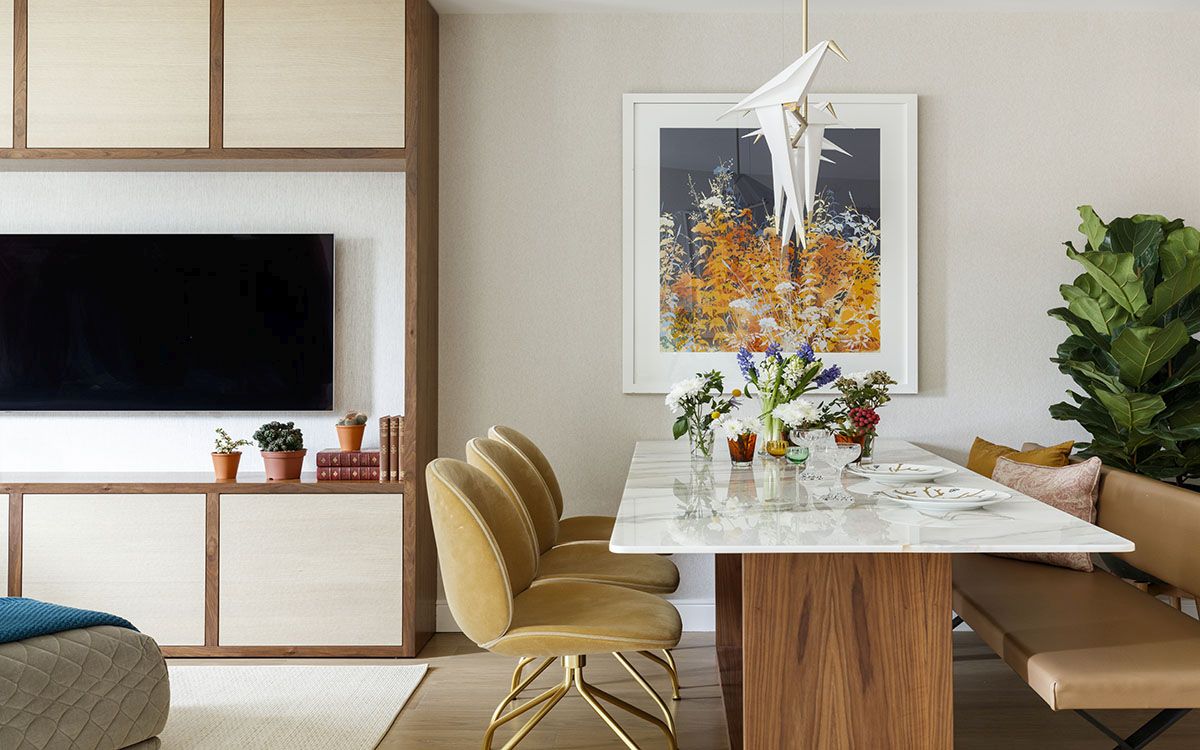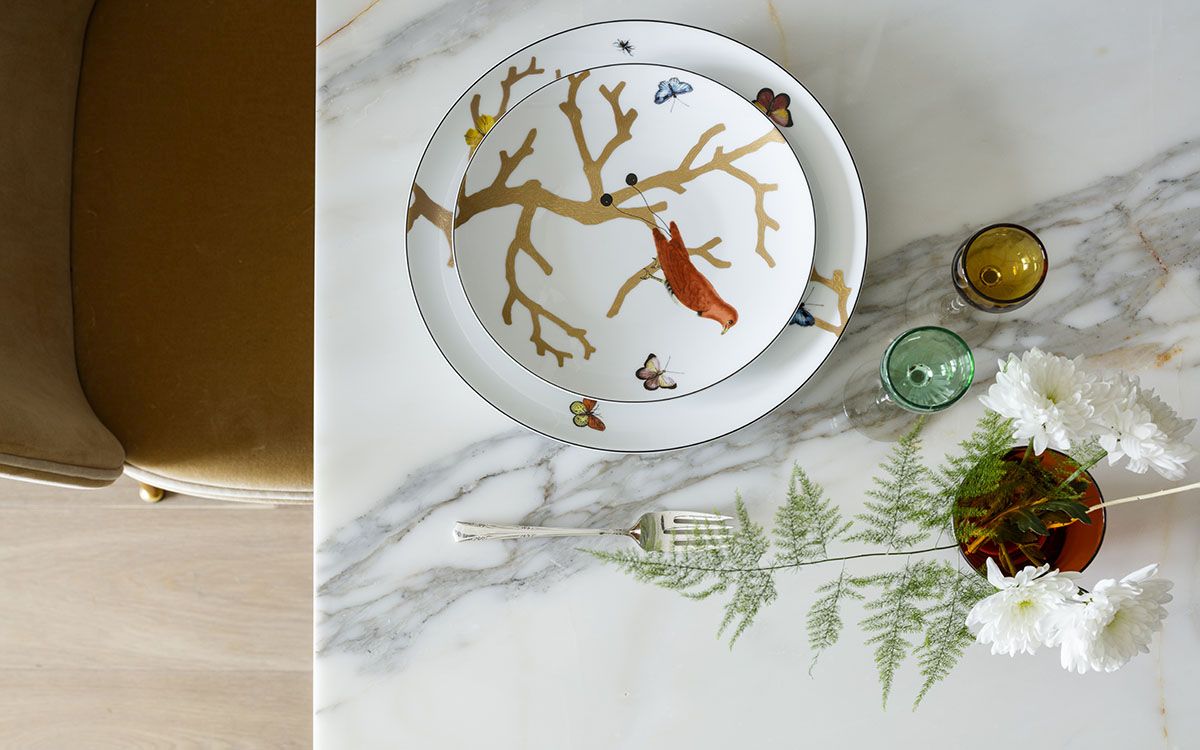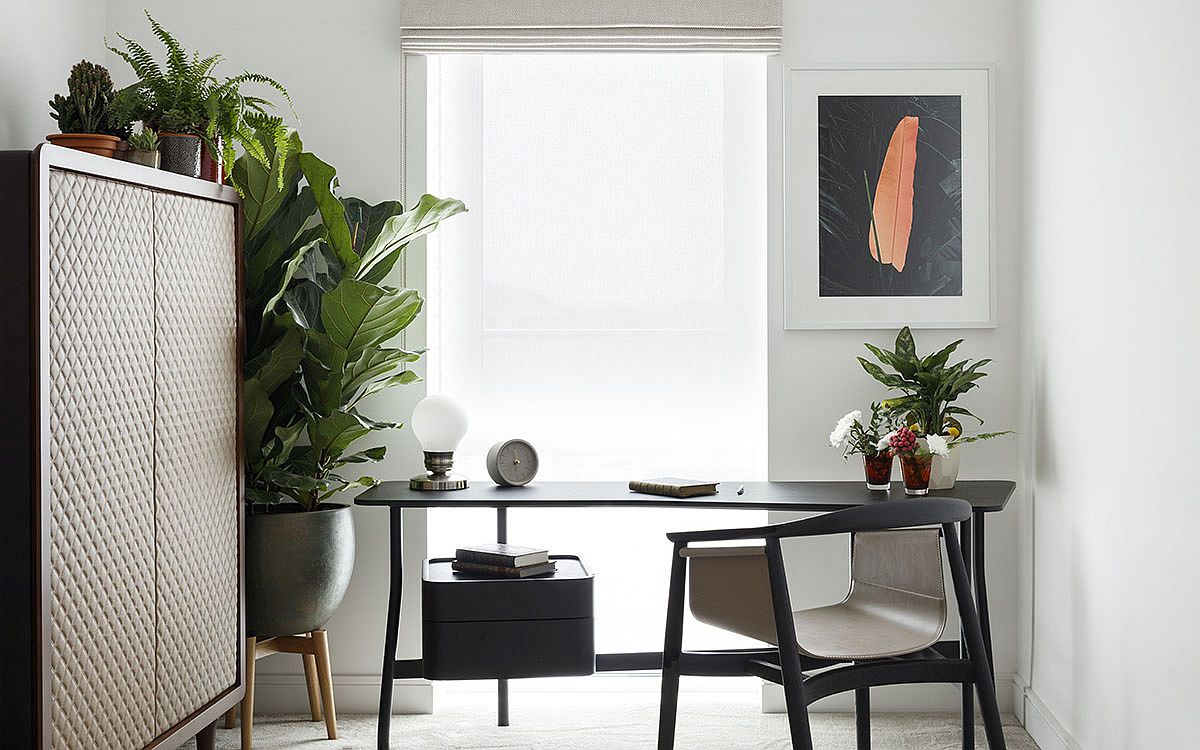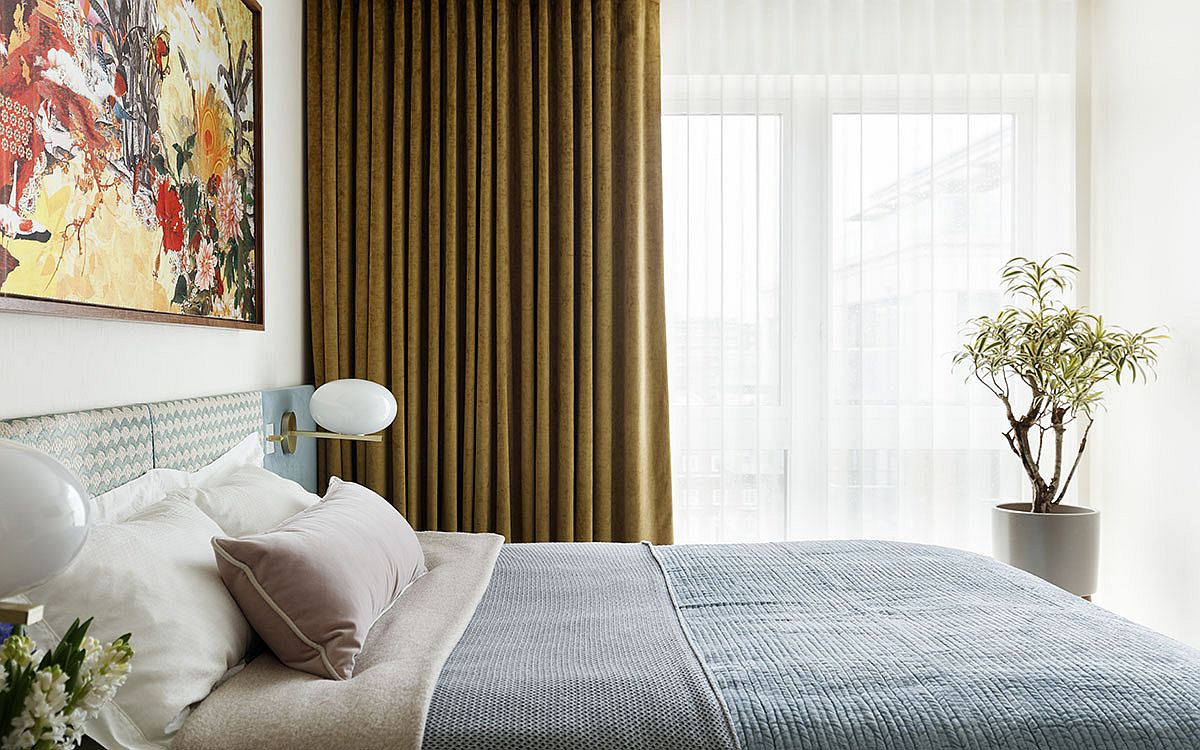 What I loved about working with them wasn't just their passion and vision, but that they really embraced how I wanted to use the space and what would work best for my family. Olga and Toly work directly with furniture makers so many of the pieces in this project are custom, designed specifically for the smaller proportions of city living.