At times, too much emphasis is placed on the home itself instead of focusing on the needs of those who reside inside it. But placing functionality ahead of extravagant form, this modern-classic home in Seattle was designed by Heliotrope Architects to accommodate the needs of a creative young couple – one being an artist and another website designer. The workstyle of the homeowners largely influenced both the form and the finish of the Artist Residence with the art studio inside becoming an essential part of the larger narrative.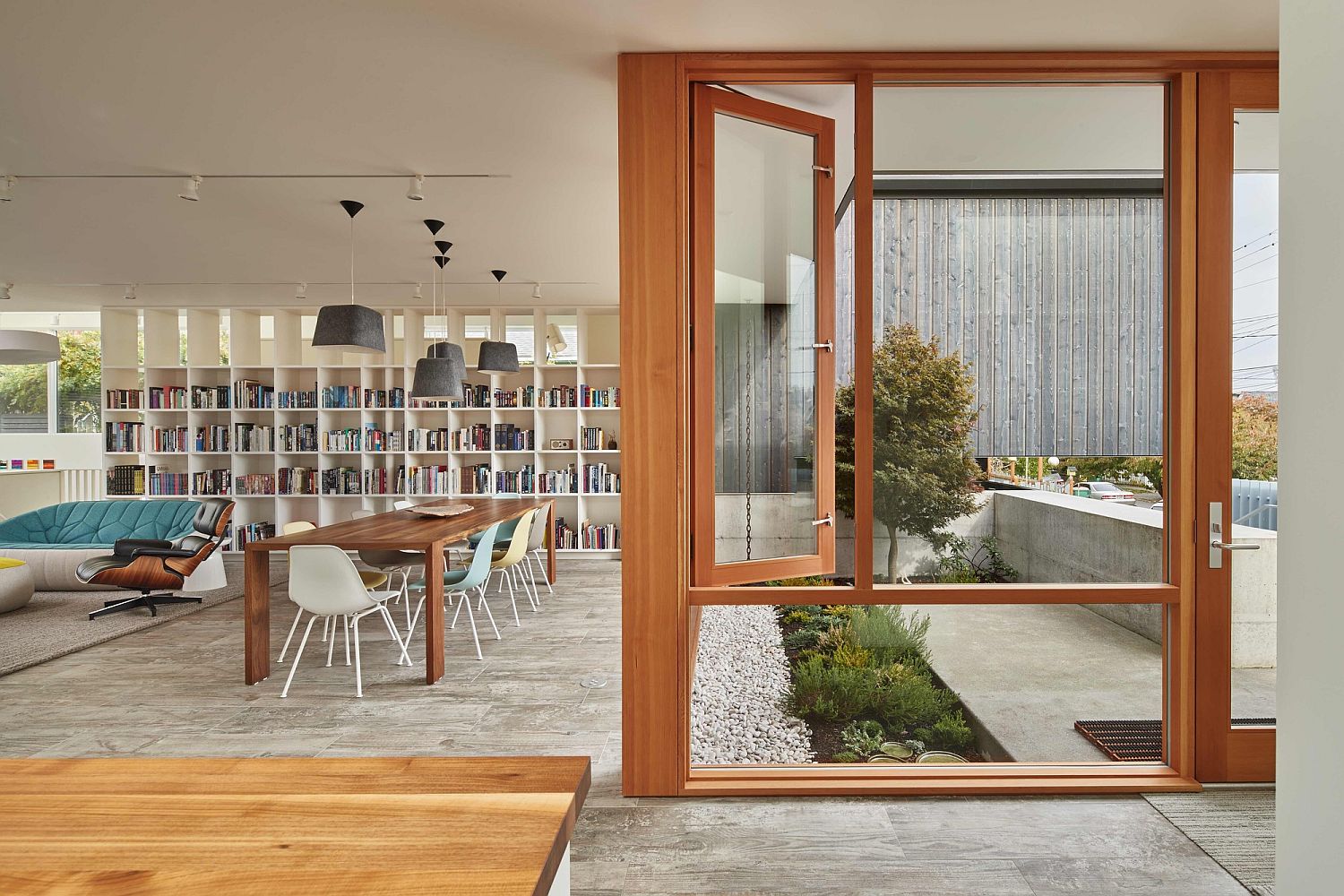 A gabled roof form was chosen to ensure that the street façade of the house blends in with the more classic neighboring structures. With an elevated living area, privacy is never an issue here despite the flowing indoor-outdoor interplay that effortlessly connects the courtyard and the rear garden with the living room. Each outdoor space seems like a continuation of the interior and a neutral color palette crafted using white painted gypsum wall board adds to this cheerful and breezy ambiance. There is no lack of natural light indoors as skylights and large windows make their presence felt in every room.
RELATED: Industrial Ingenuity: Contemporary Auckland Home in Concrete, Steel and Glass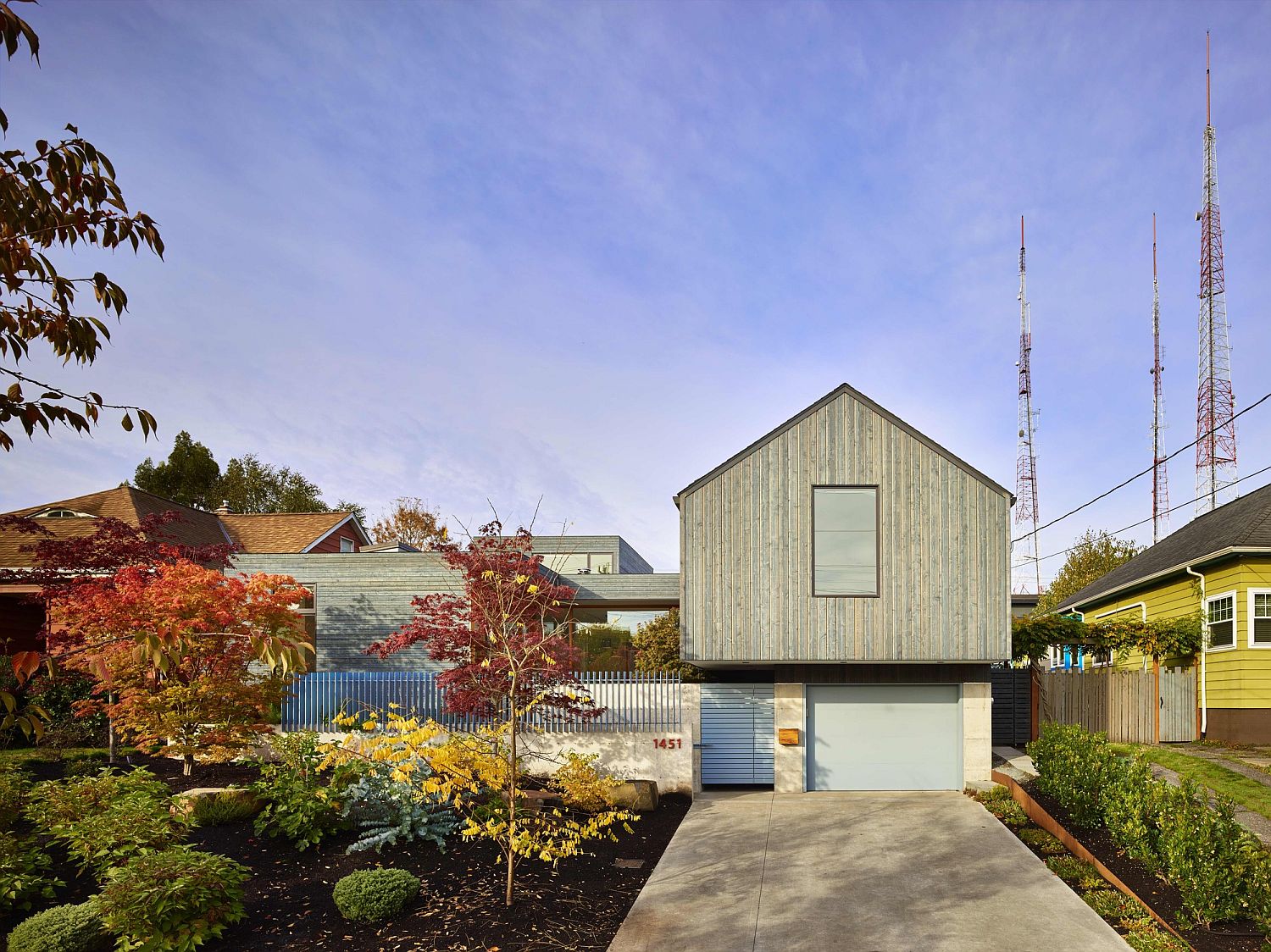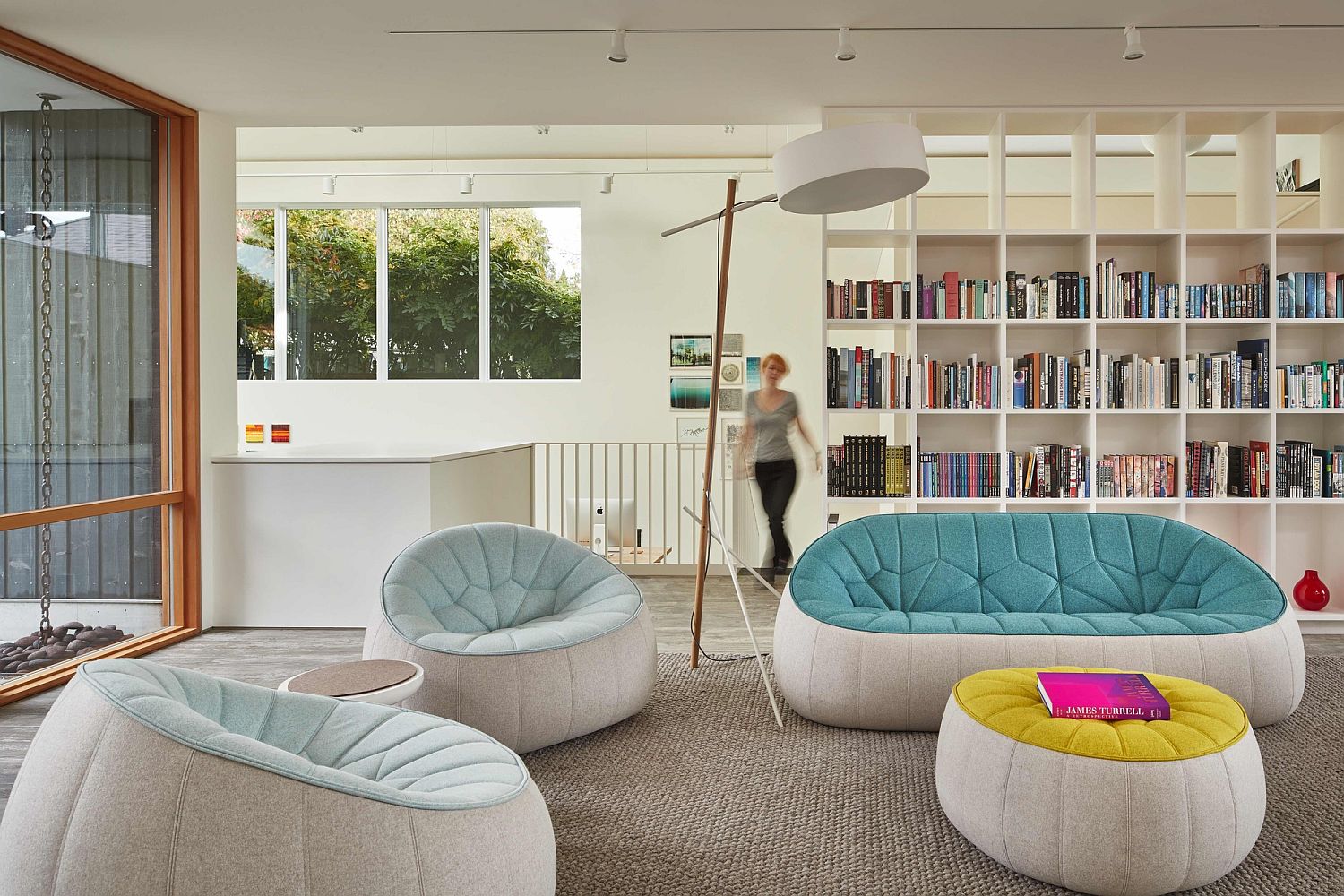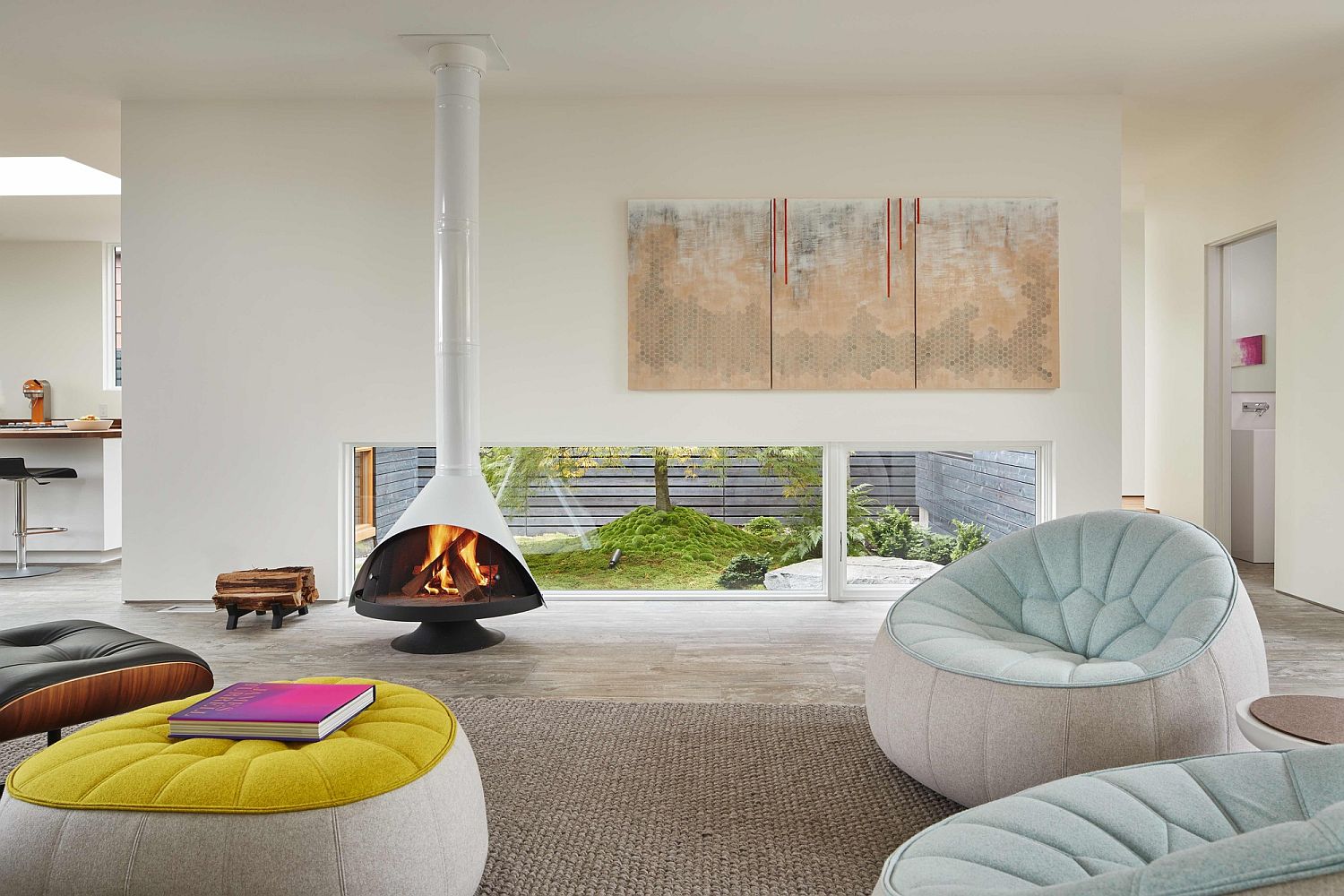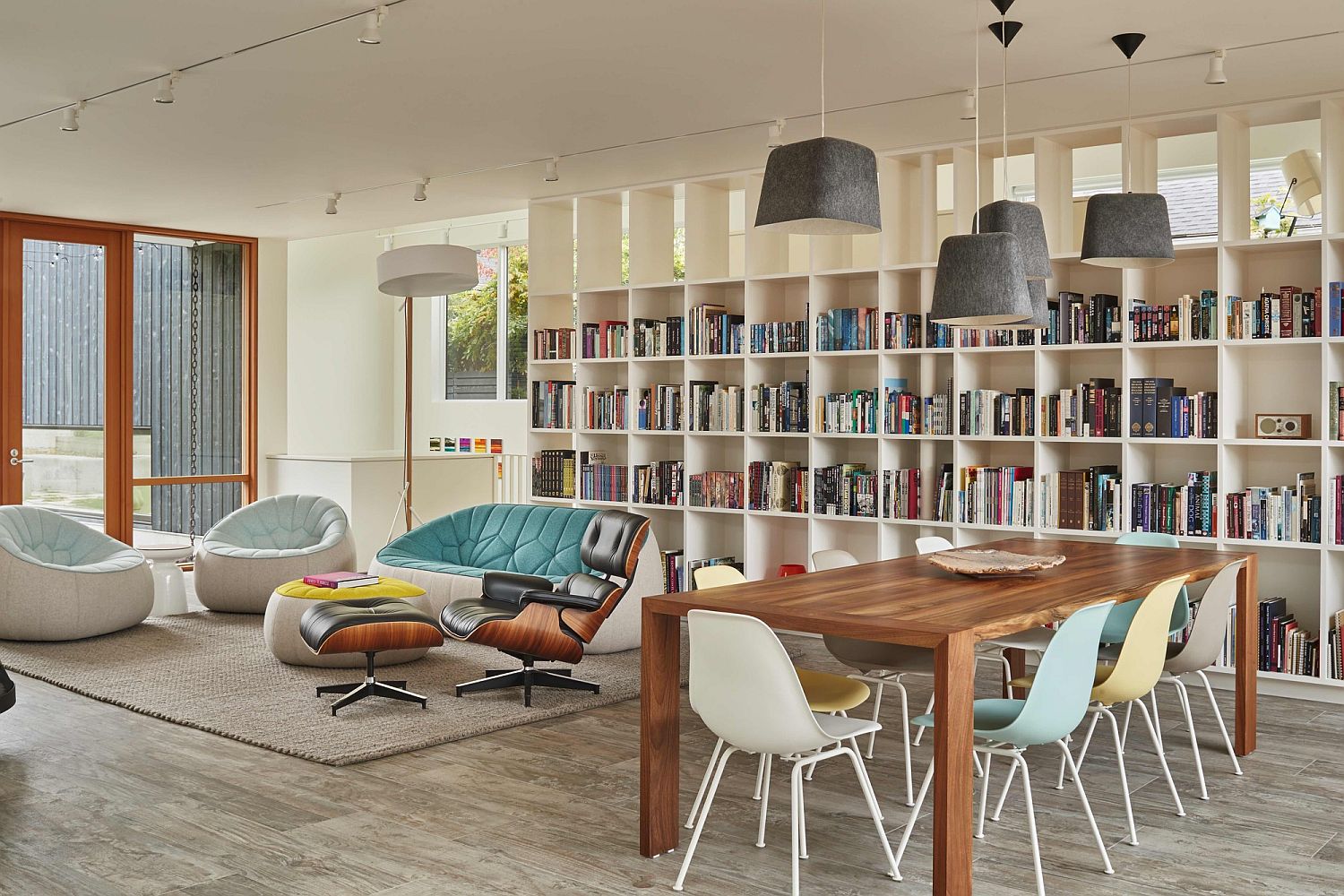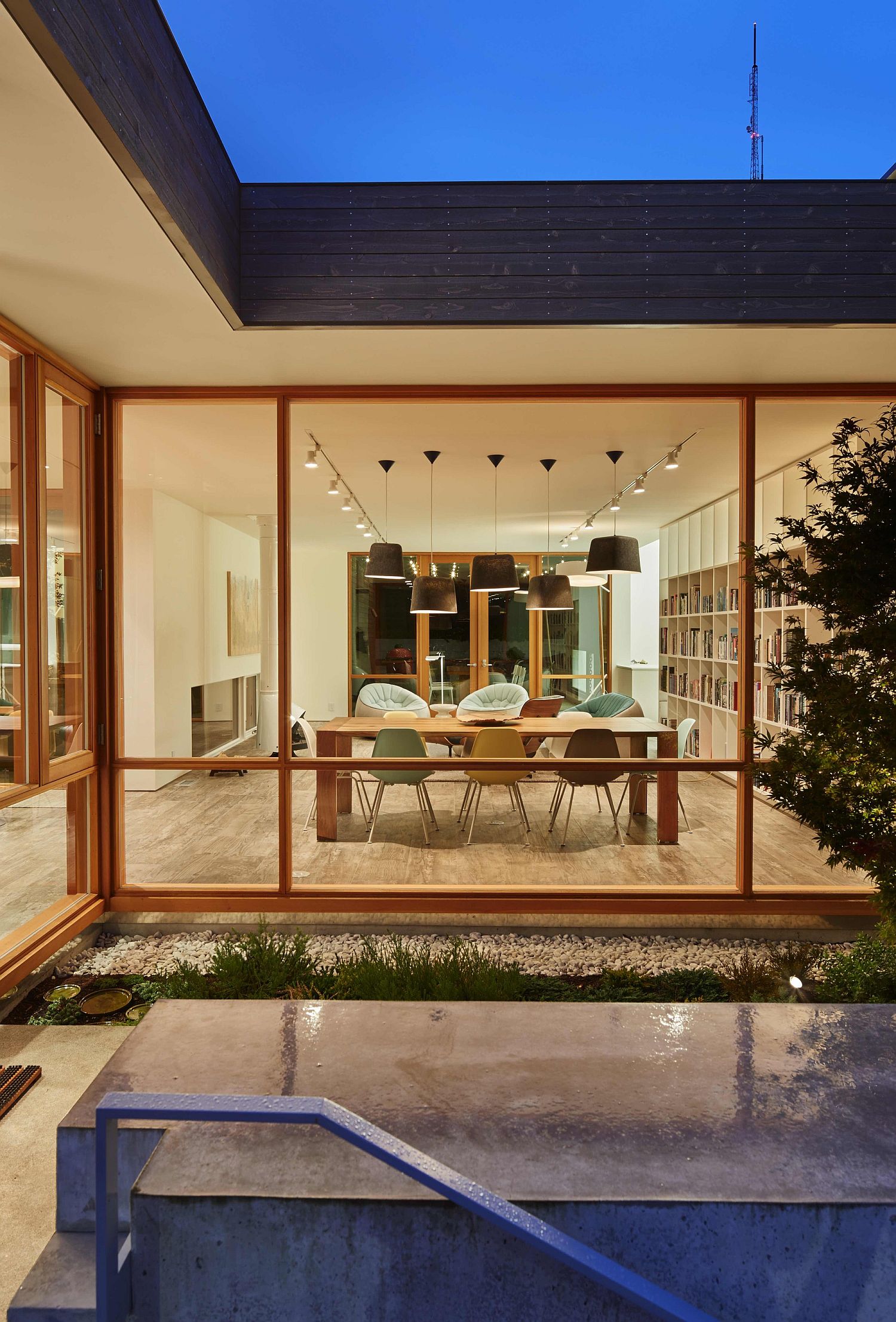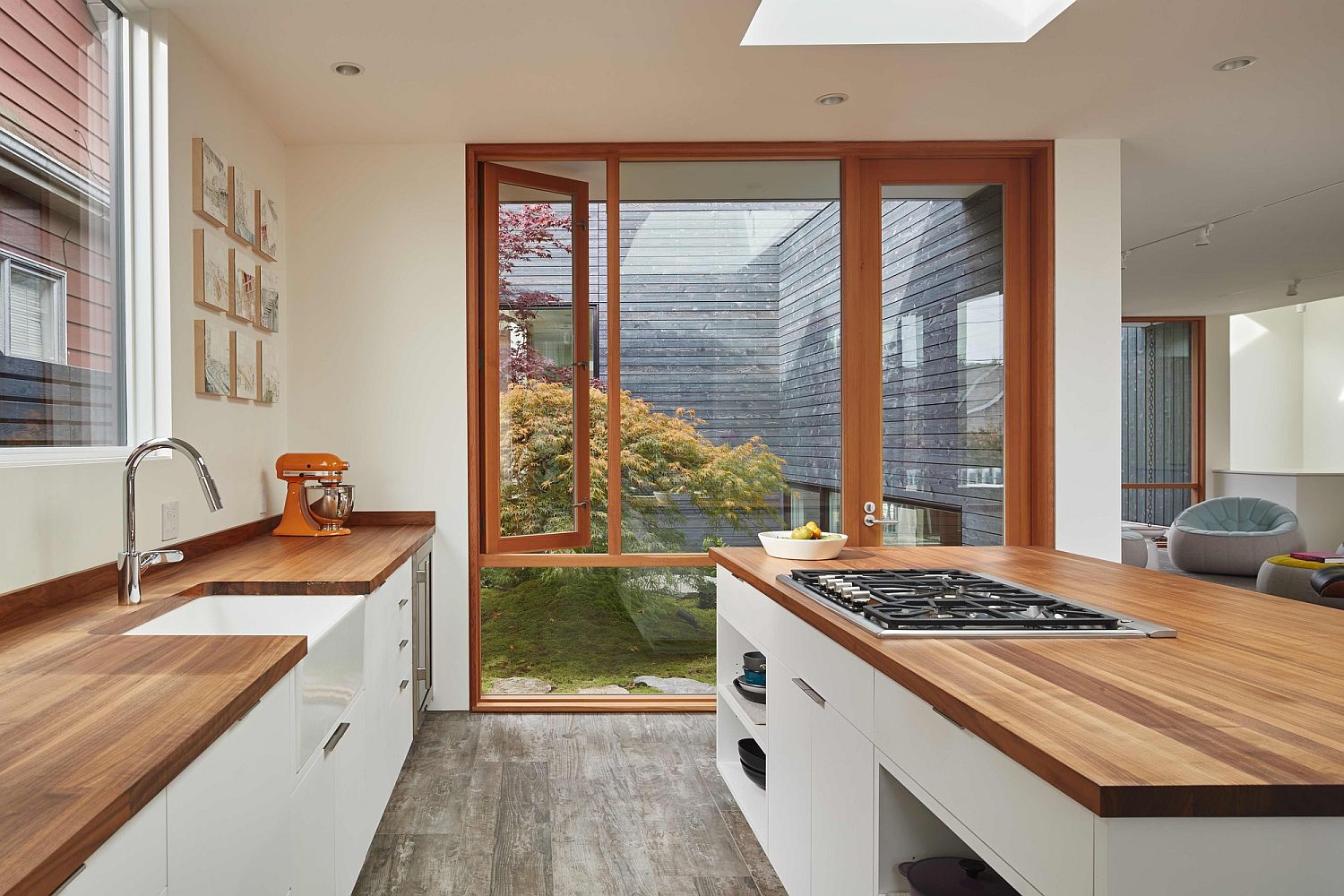 The neutral, white backdrop also allows the young couple to fill their home with ingenious wall art and colorful decorative pieces to usher in an art gallery-inspired look. Large bookshelves, sustainable features like the rain garden and green roof and plush décor complete a home that is both contemporary and relaxing at the same time. [Photography: Benjamin Benschneider]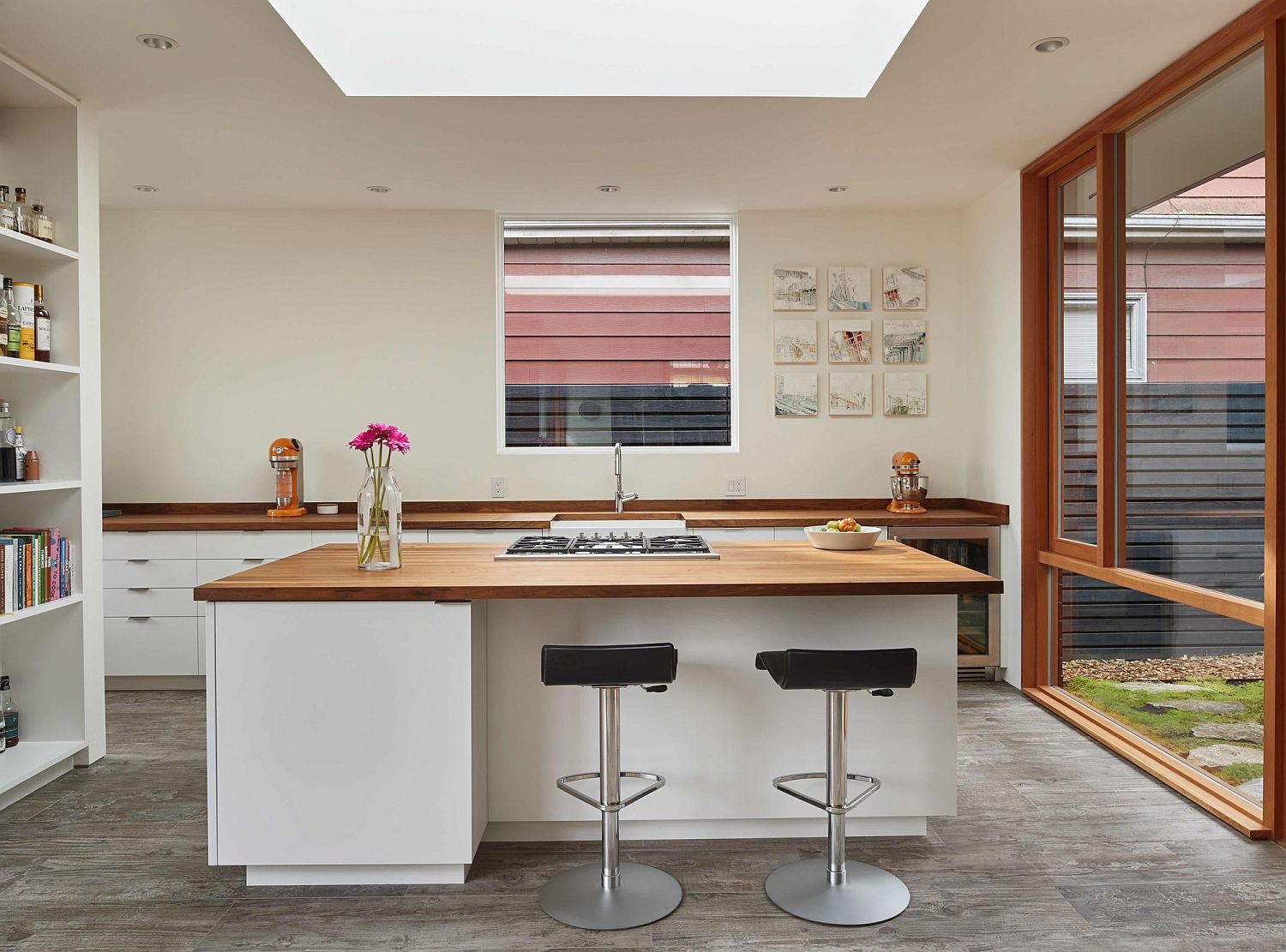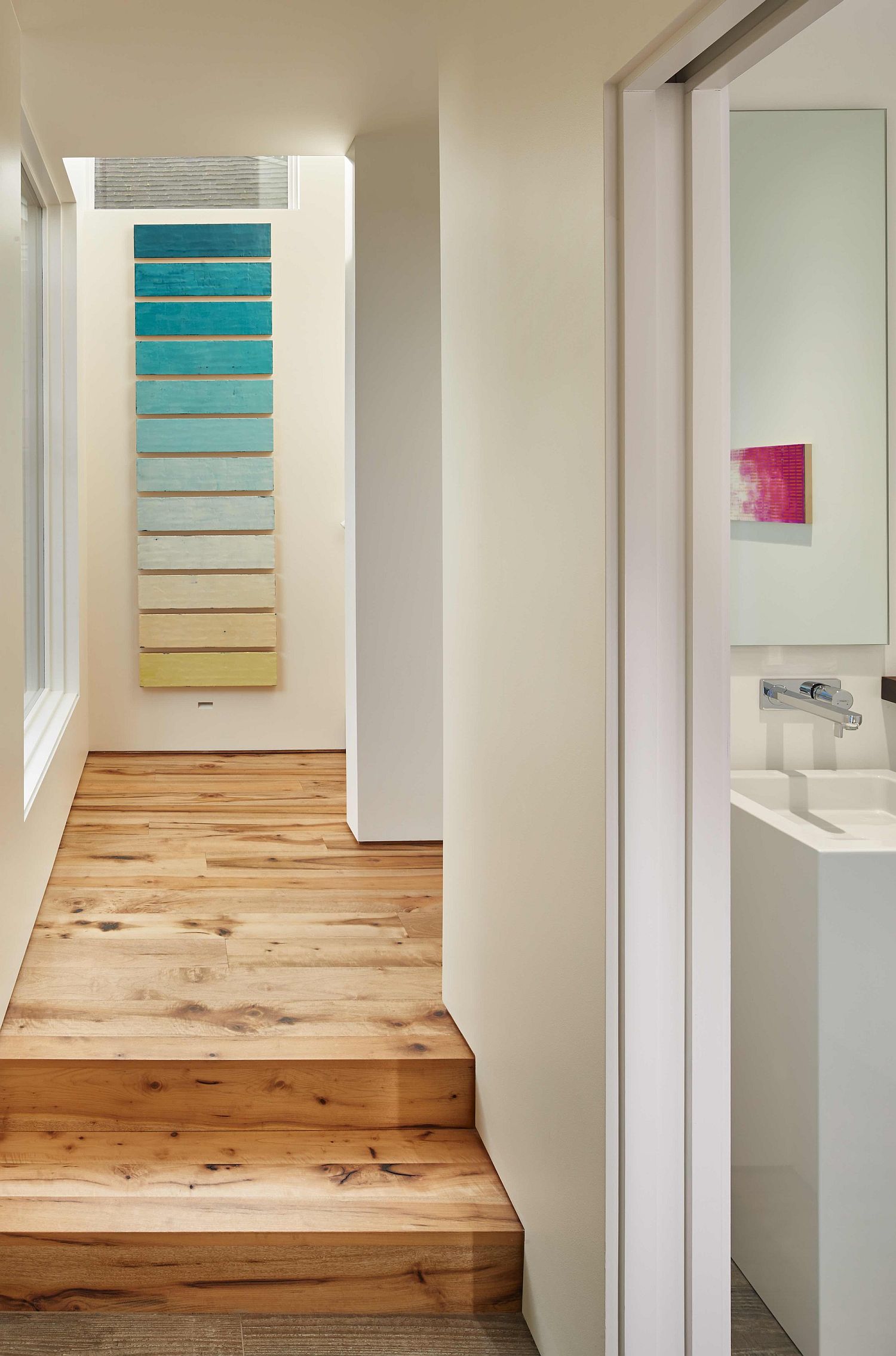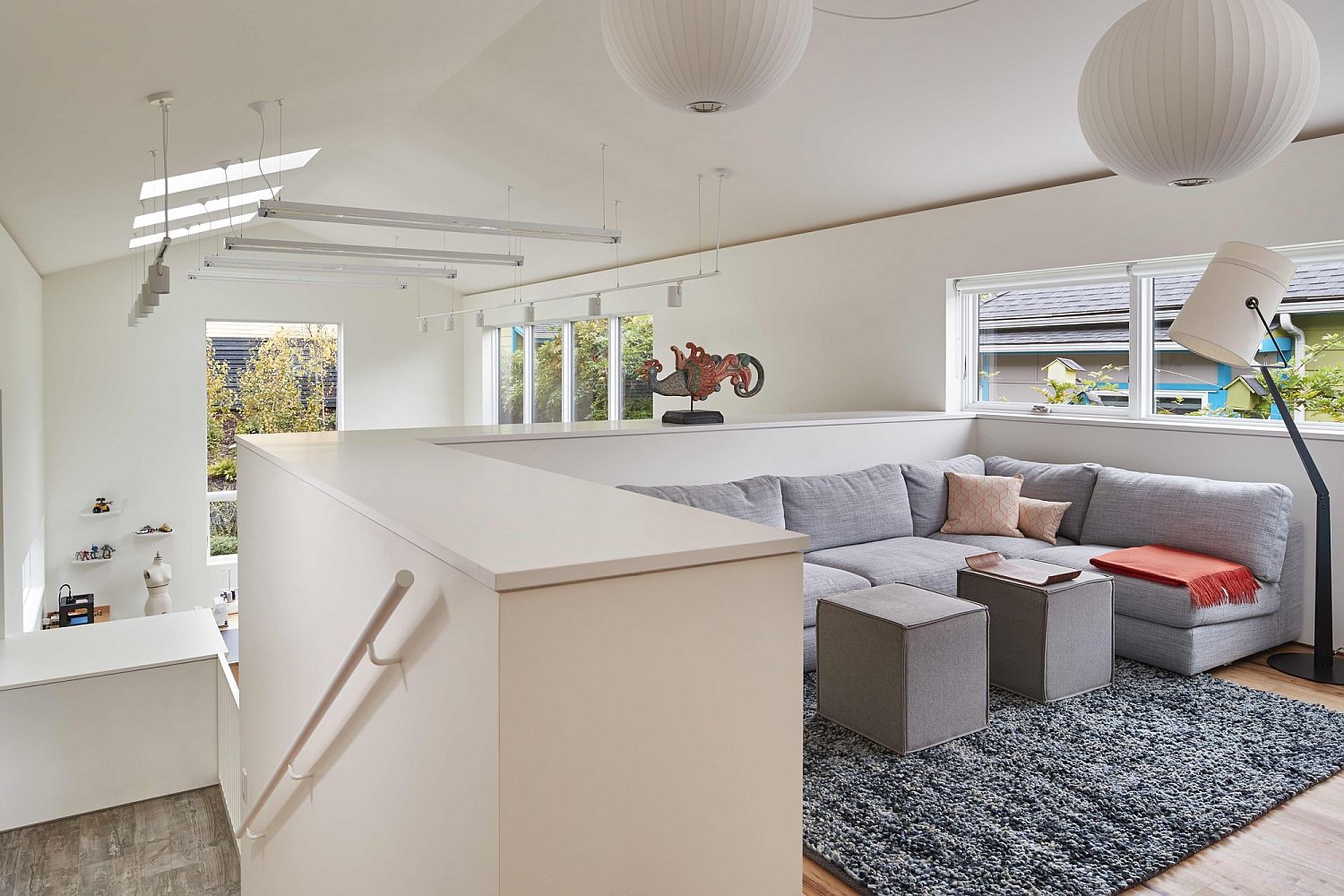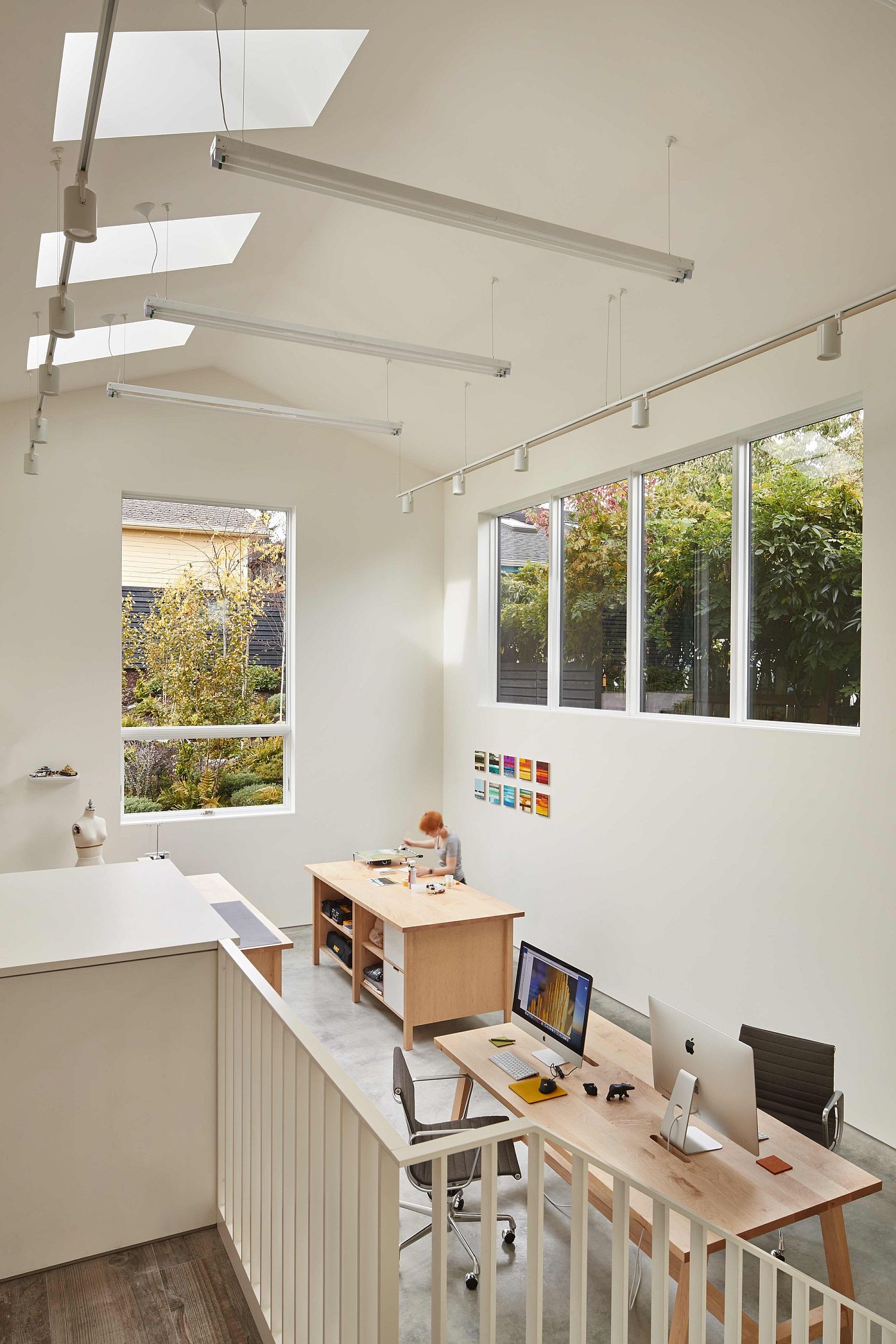 RELATED: Contemporary Rio Residence Brings the Outdoors Inside with Inventive Design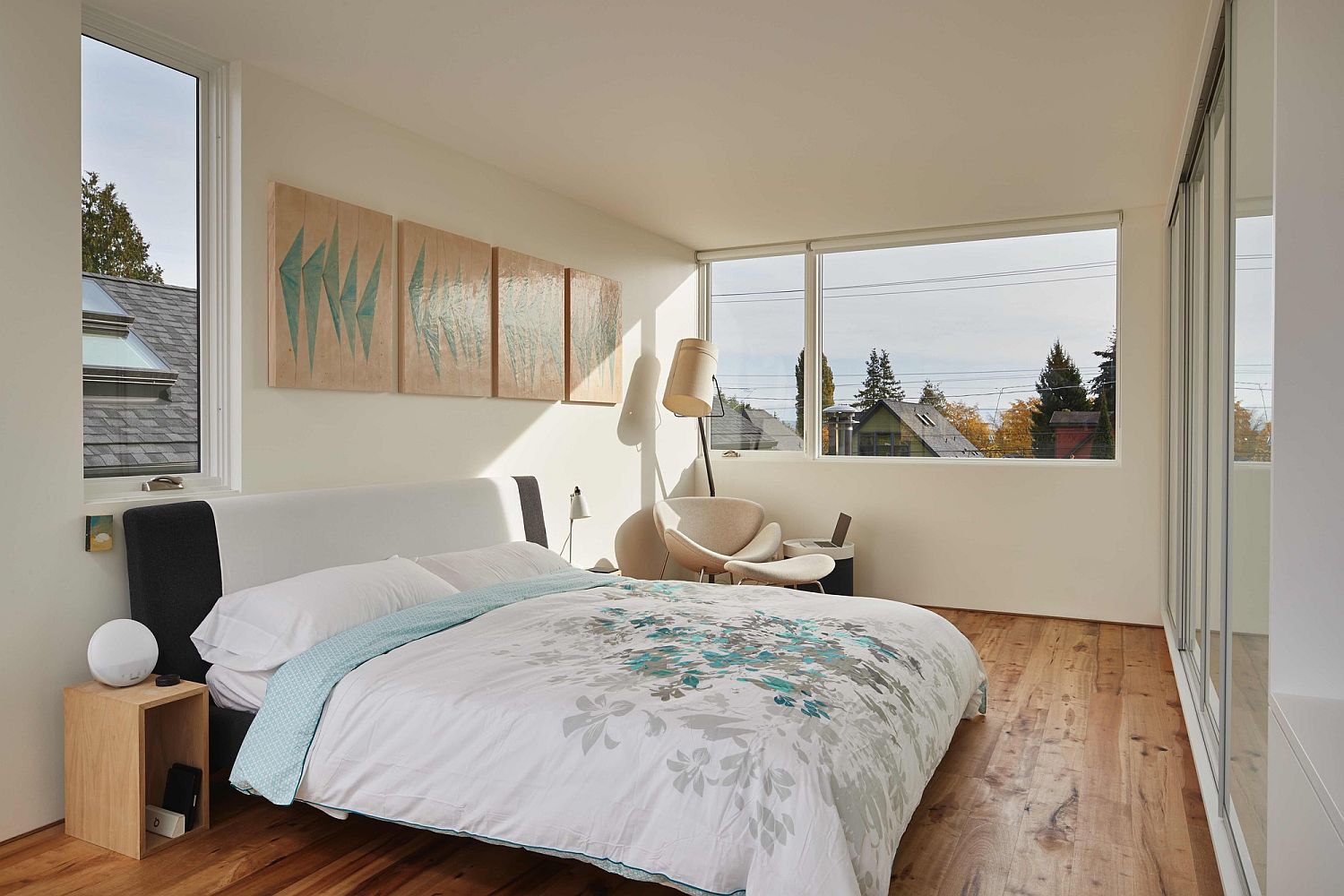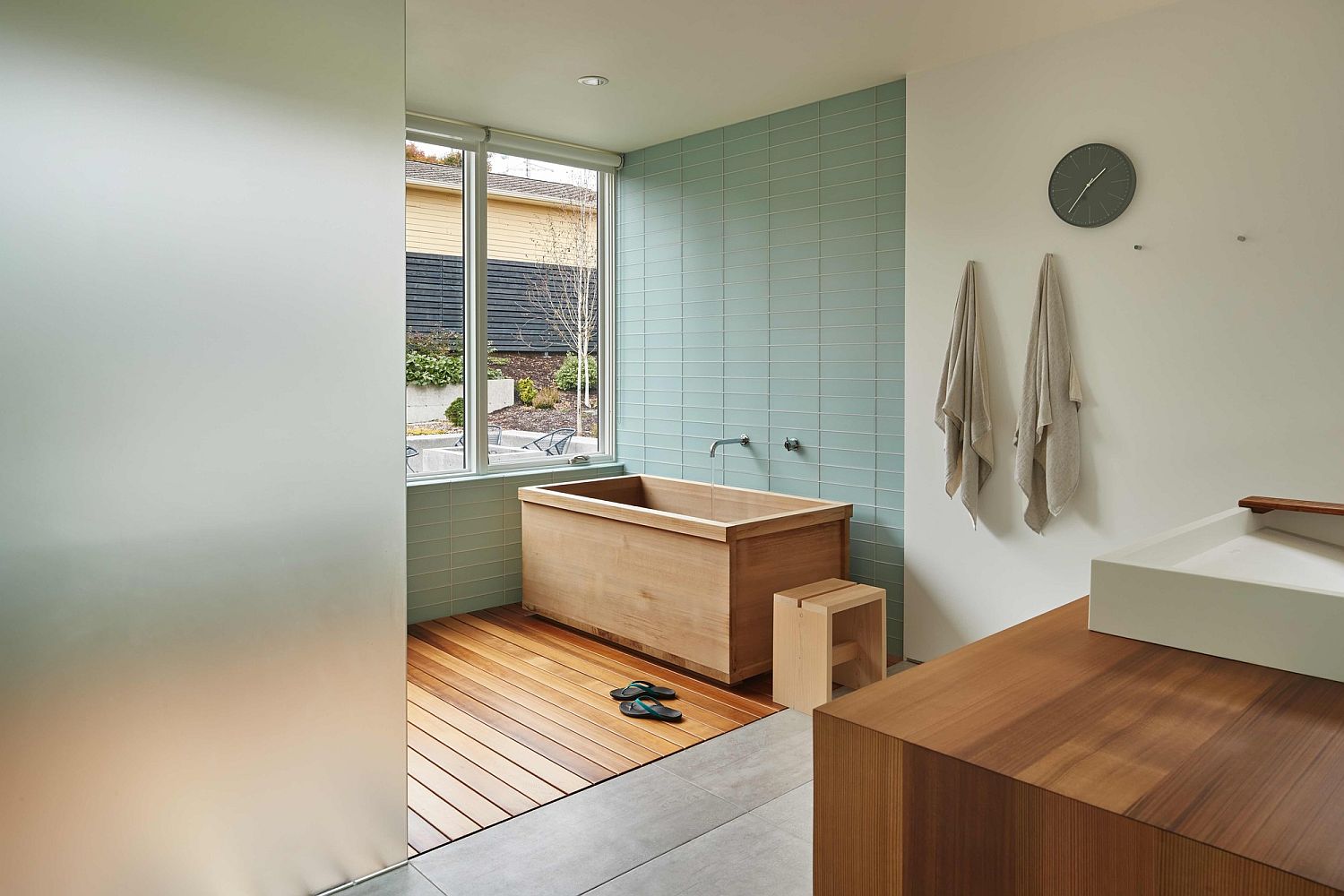 The custom bathroom cabinets are made of Western Red cedar, as is the ofuro, the Japanese soaking tub, built with traditional joinery methods. The flooring is a combination of polished concrete, tile, and myrtle wood. The façade is clad in stained cedar. Ultimately, the residence defers to the interesting lives of its occupants with a simple, elegant, low-ego design – a house as a frame, not a subject.