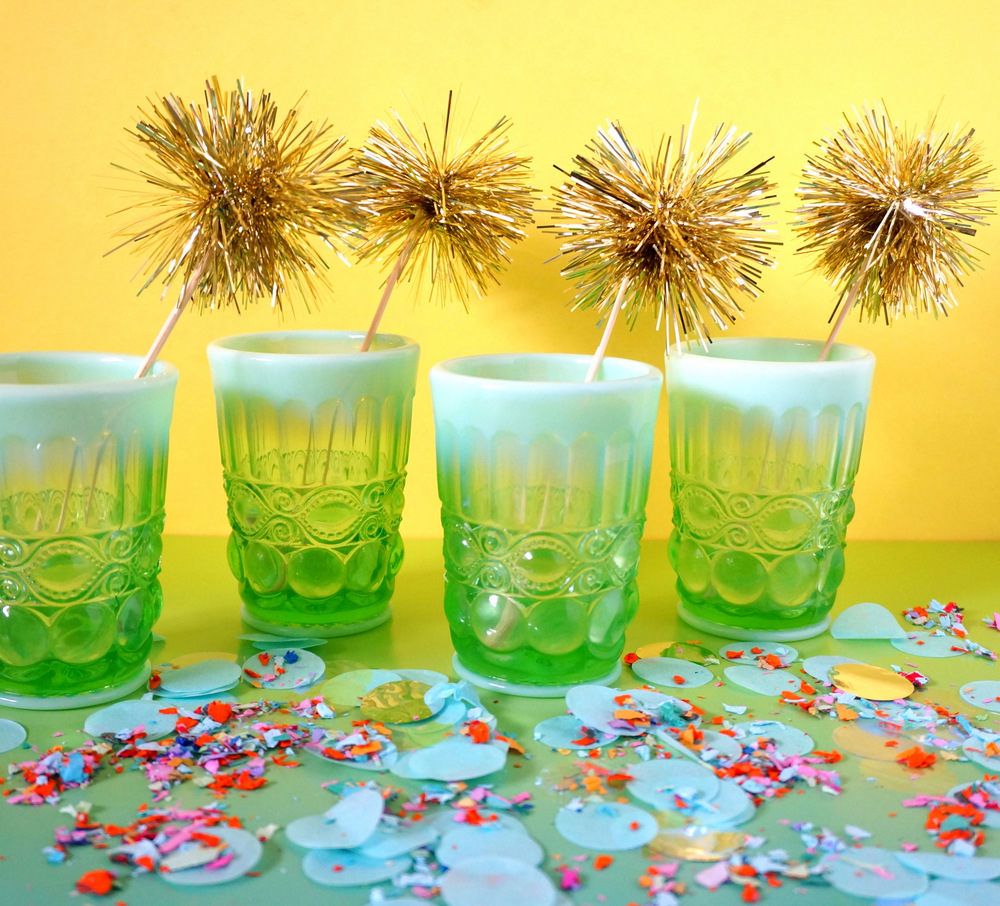 This year at Decoist, we've embraced a vibrant palette for Easter! This special holiday can reflect the bright beauty of spring, and we've definitely been playing up the color. Check out our recent Easter egg project for a big dose of radiance, and keep reading for details on Easter brunch decor that's filled with festive details…
*Photos and styling by Kate Simmons for Decoist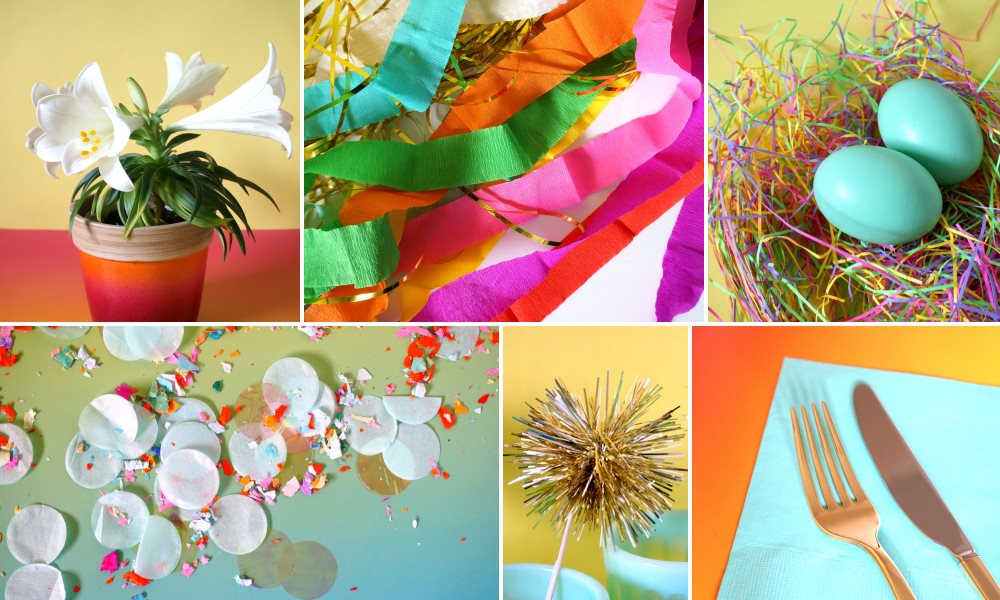 Easter Palette Inspiration
The inspiration for our Easter brunch palette was this Mumbo Jumbo balloon (with streamers) from Poppies for Grace: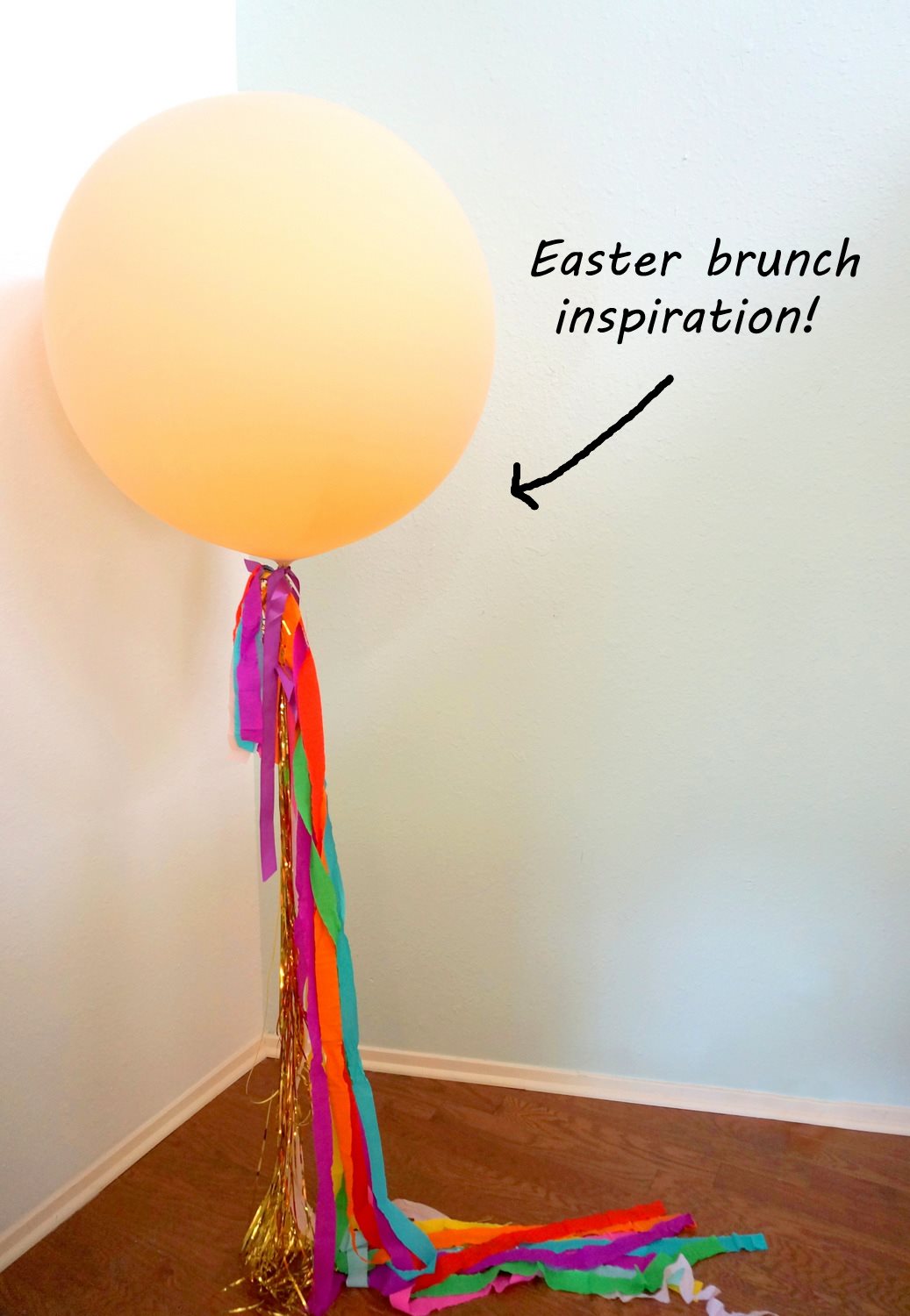 There's something about the balloon's rainbow streamers combined with the gold tinsel that caught our eye. Perhaps it's the combination of vibrant color and festive shine! We used this palette to our advantage while assembling the decor featured below.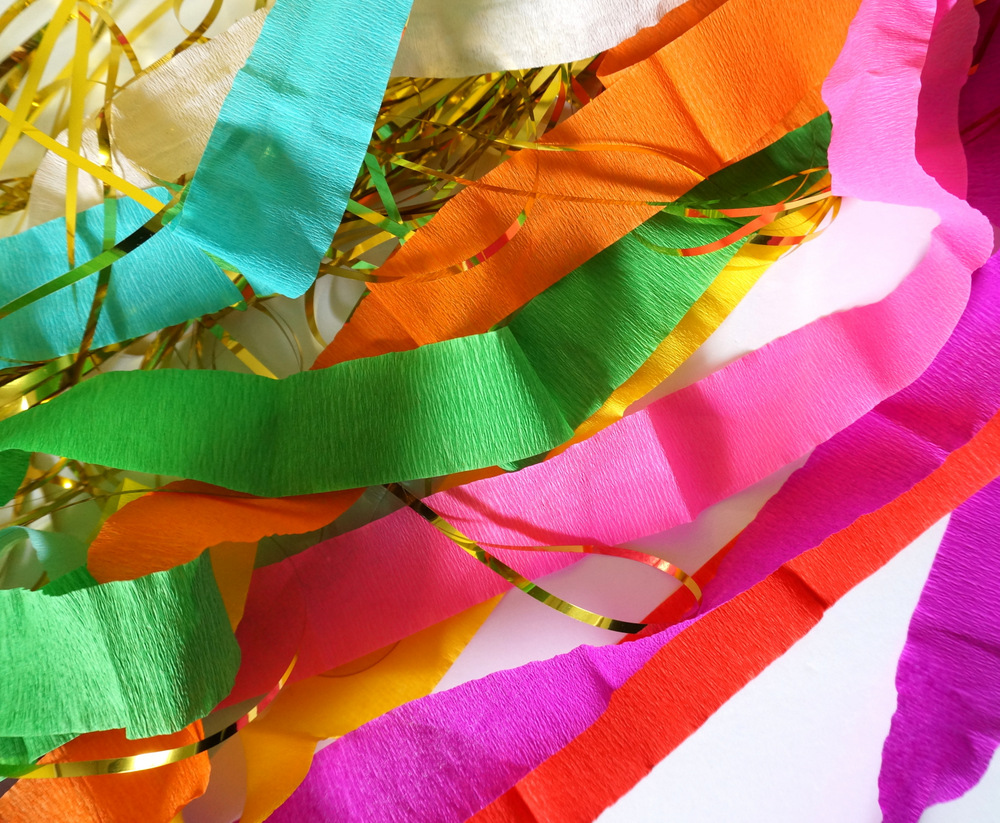 An Easter Centerpiece
Keep it simple with a lovely centerpiece of Easter lilies in a colorful pot. You can find Easter lilies at a variety of retailers this time of year, from home improvement stores to the grocery store! The ombre pot was a 2016 affordable purchase from Jo-Ann Fabric and Craft Stores: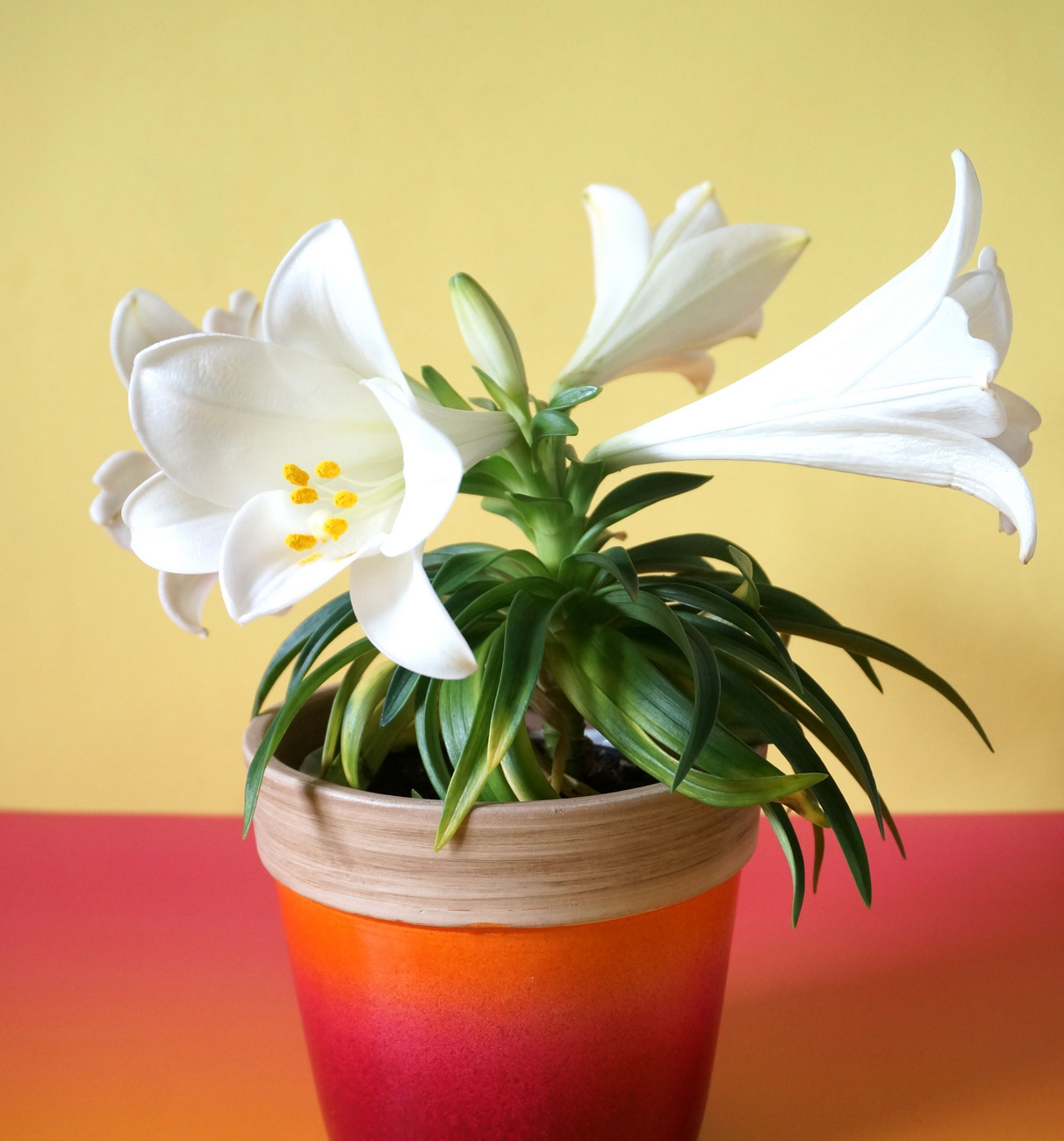 Eye-Catching Eggs
Add some signature Easter touches such as dyed or painted eggs, as well as Easter grass in a range of bright colors. You can display it all in a basket or bowl, or simply make a modern nest (sans-container) right on the surface of your choice!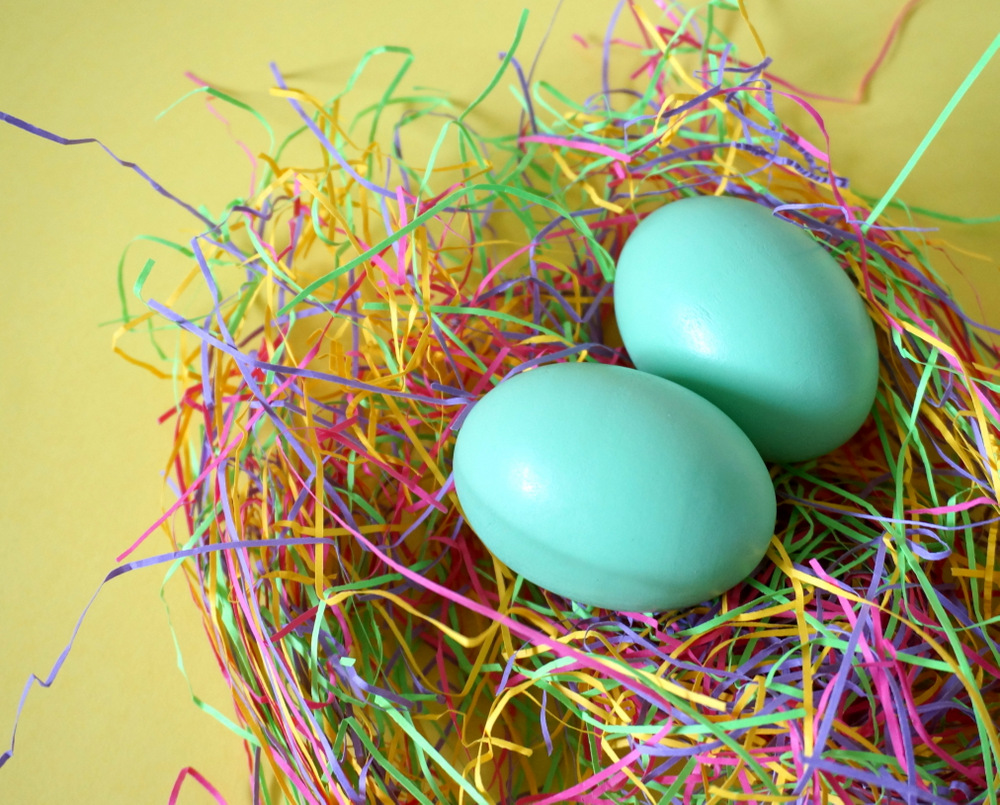 Confetti
There's nothing like confetti to celebrate joy the of Easter! You can custom mix your own batch by combining a couple of your favorite confetti selections. The mix below features Disco Diamond Party Confetti from Bash: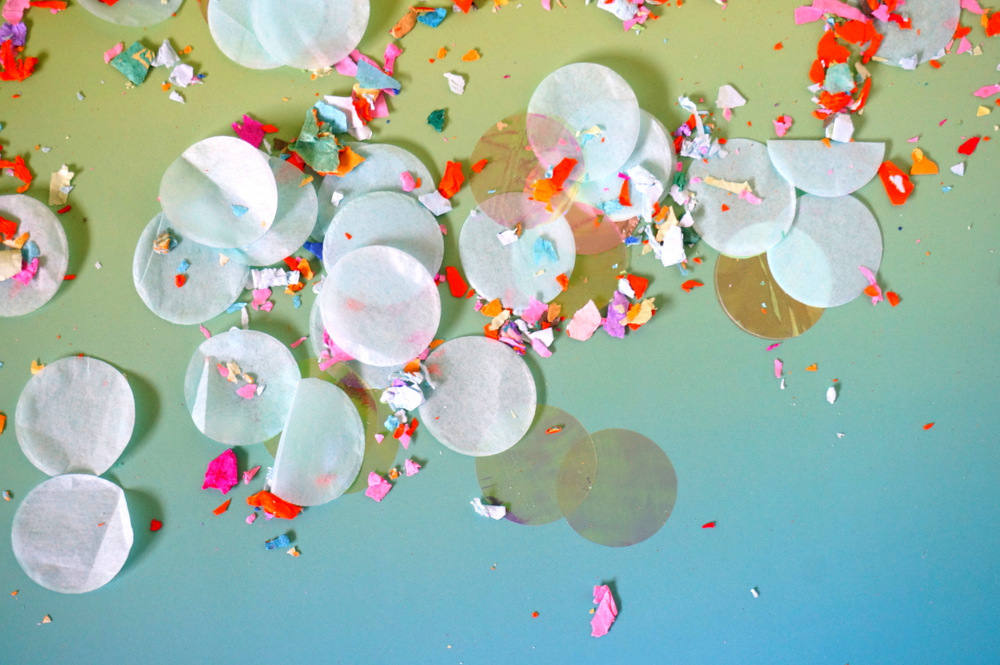 Colorful Containers
Combine a variety of vases and bowls for a colorful spread on your dining table or nearby surfaces. We raided our cabinet and came up with a trio of favorites in hot pink, yellow and orange!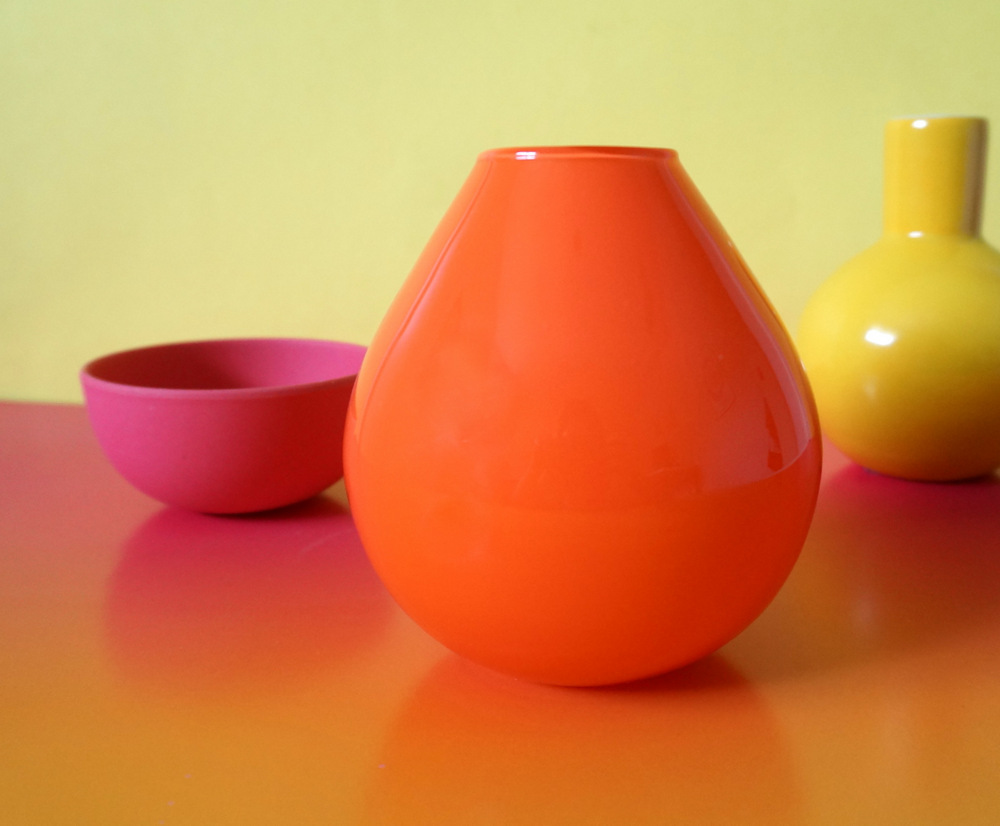 If possible, opt for a mix of shapes and heights to create interest: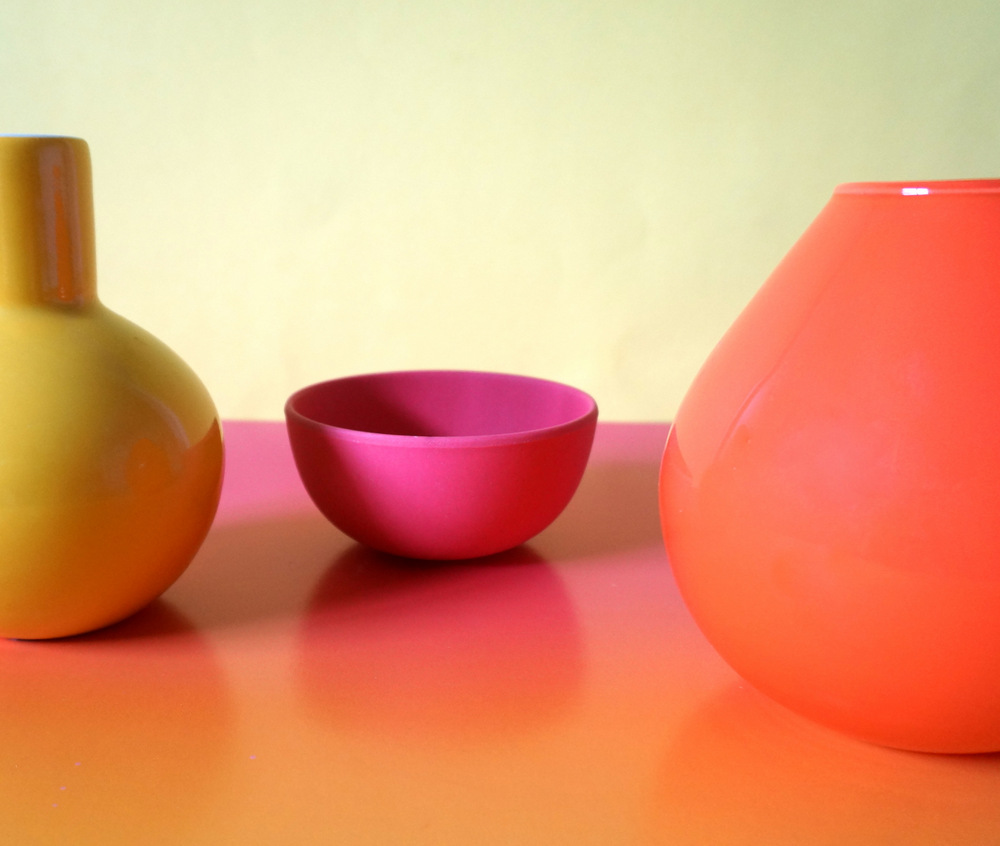 Gold Flatware
Gold flatware mirrors the gold tinsel streamers on our jumbo Easter balloon. While special flatware isn't a requirement, it sure is a fun touch! Ours is from Crate & Barrel. If you don't want to purchase the real thing, you can always opt for disposable gold silverware, such as this selection recommended by design blog favorite Sugar & Cloth: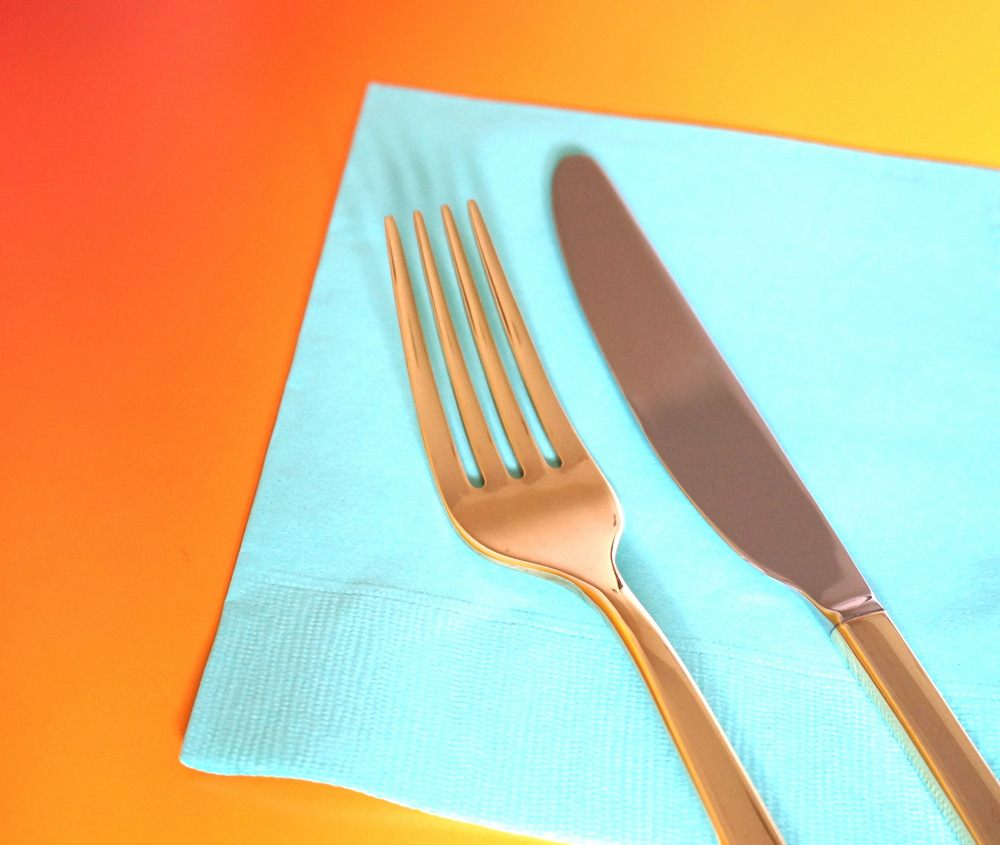 Beautiful Glassware
Top your Easter table with lovely glassware that makes a big statement. Even a beautifully designed petite tumbler can go a long way in boosting your tabletop style. The Opalescent Tumblers below are from Anthropologie. They appear to be discontinued, but you can hunt them down used!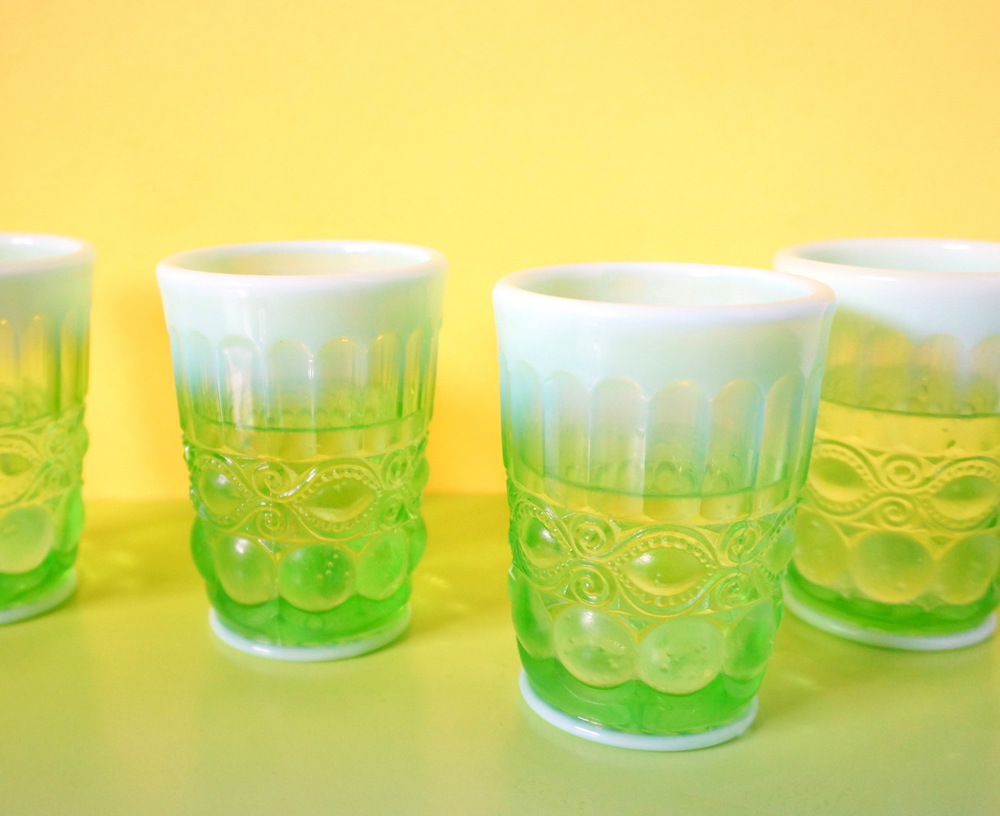 Tinsel Cocktail Stirrers
For an easy way to add a touch of gold to your table, create your own tinsel stirrers by snipping inch-long segments of tinsel, then using a glue gun to adhere them to the ends of bamboo skewers. Instant festivity!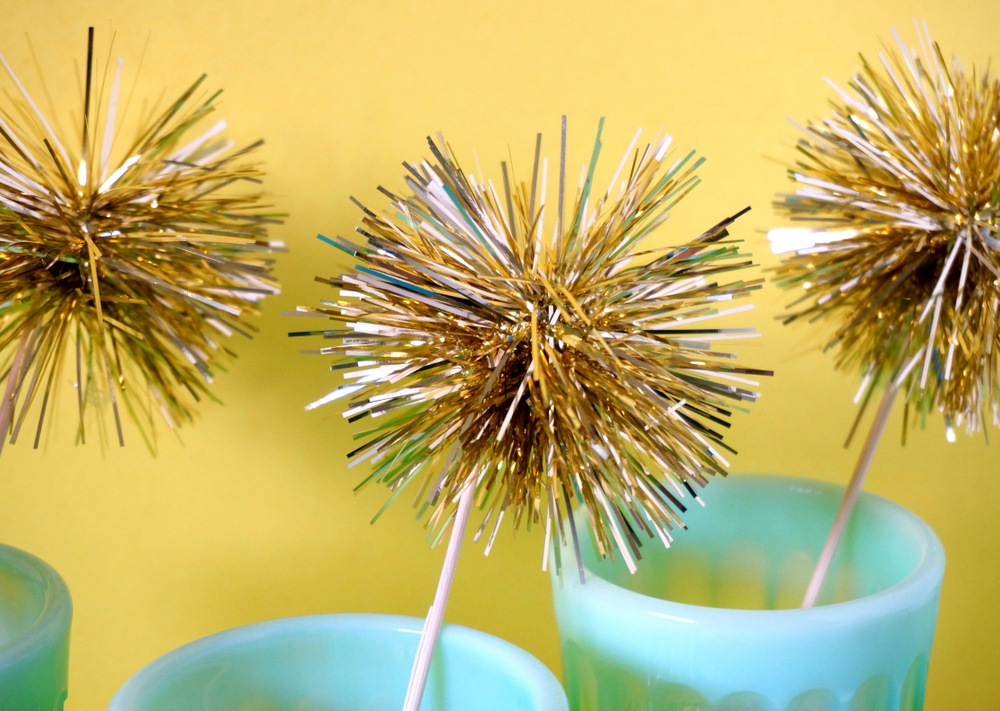 Since the tinsel has wire in it, you can easily bend it to create a ball-like formation on the end of your skewer. Whether you serve cocktails or something deliciously non-alcoholic and sparkling, the stirrers will add a fun touch.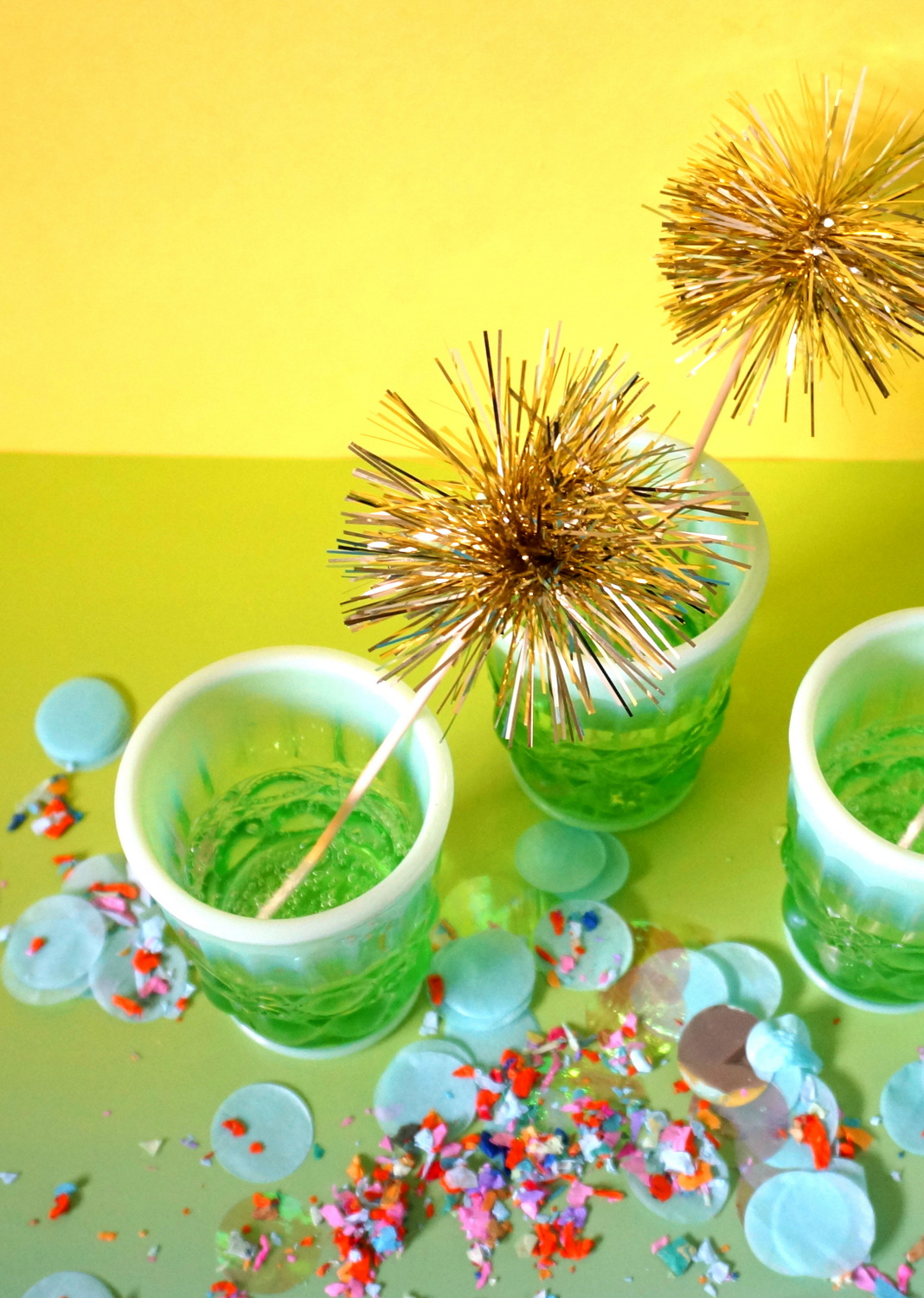 Enjoy your Easter! We at Decoist hope you spend the day with the people you care about, reflecting on what matters most. Cheers to that!