Apartment-style housing for those on college campuses who wish to (and can afford to) shun the dorm room is an option that is not just popular, but on the rise. It is often a band of friends coming together to rent their own little apartment that ends up eventually as an absolute mess, and you are left fishing for your stuff under a layer of trash. (Unless you are smart enough to have a clean freak around in your bunch!) But this cool and elegant apartment designed by Kenneth Brown Design and nestled near the University of Louisiana campus at Baton Rouge aims to change this stereotype by presenting a fresh take on campus life.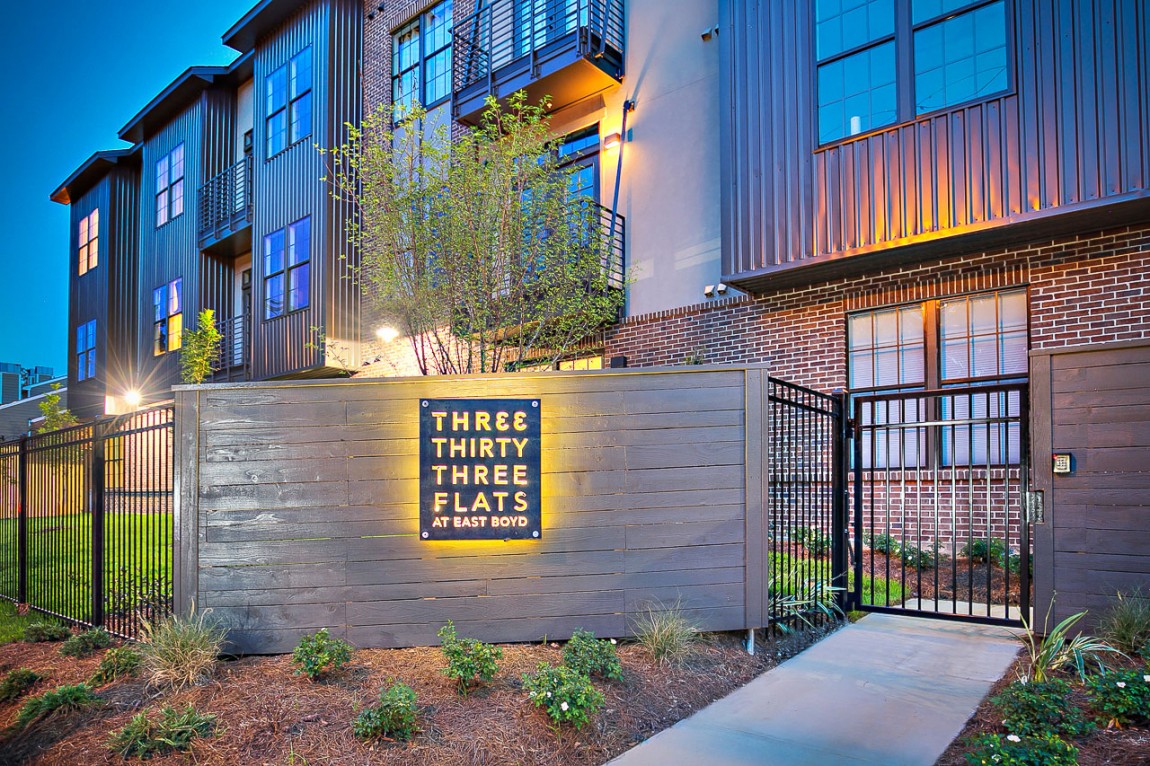 The design of the apartment and its décor is effectively simple and aims at presenting both practical and budget-friendly options for those looking at college campus apartments. As one would expect, there is not a lot of space on offer, and the living area, kitchen and dining room are rolled into one with effortless ease. A couch in white, a small coffee table and a large bookshelf grace the living area, with the chalkboard walls in the kitchen serving as a fun bulletin board for everyone. Pretentious décor and finishes are shunned in favor of versatile furniture and surfaces that can take wear and tear.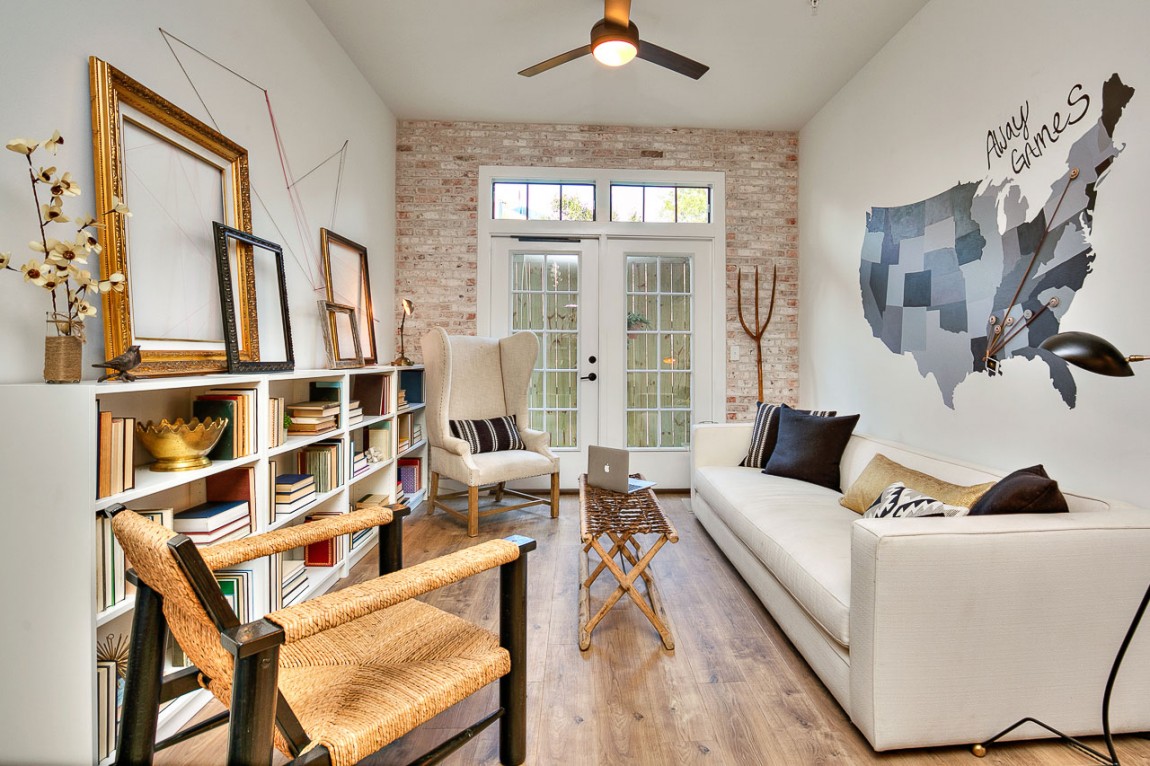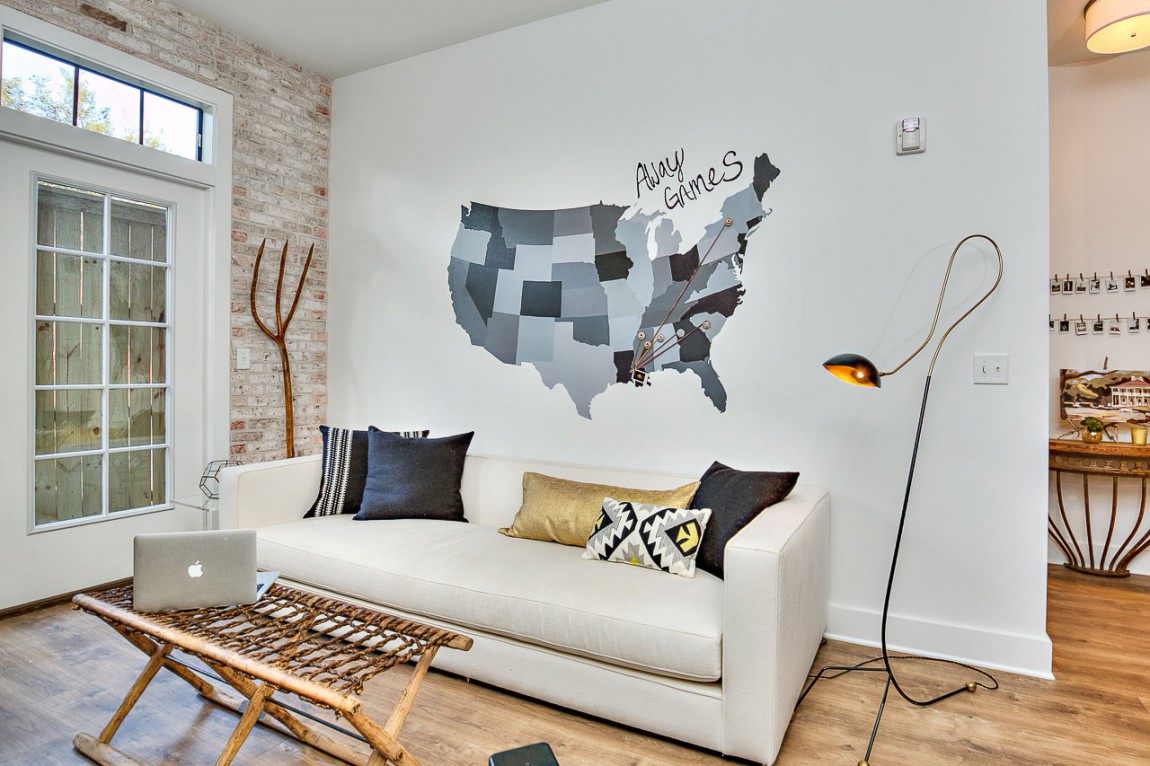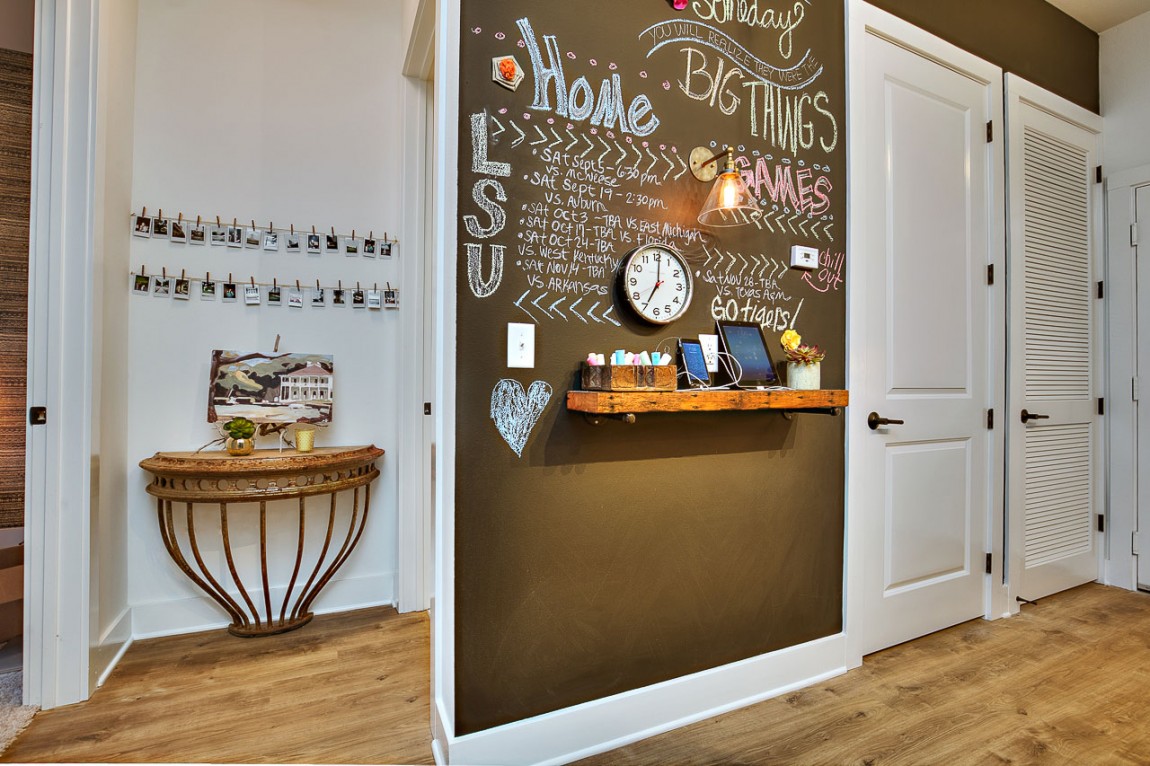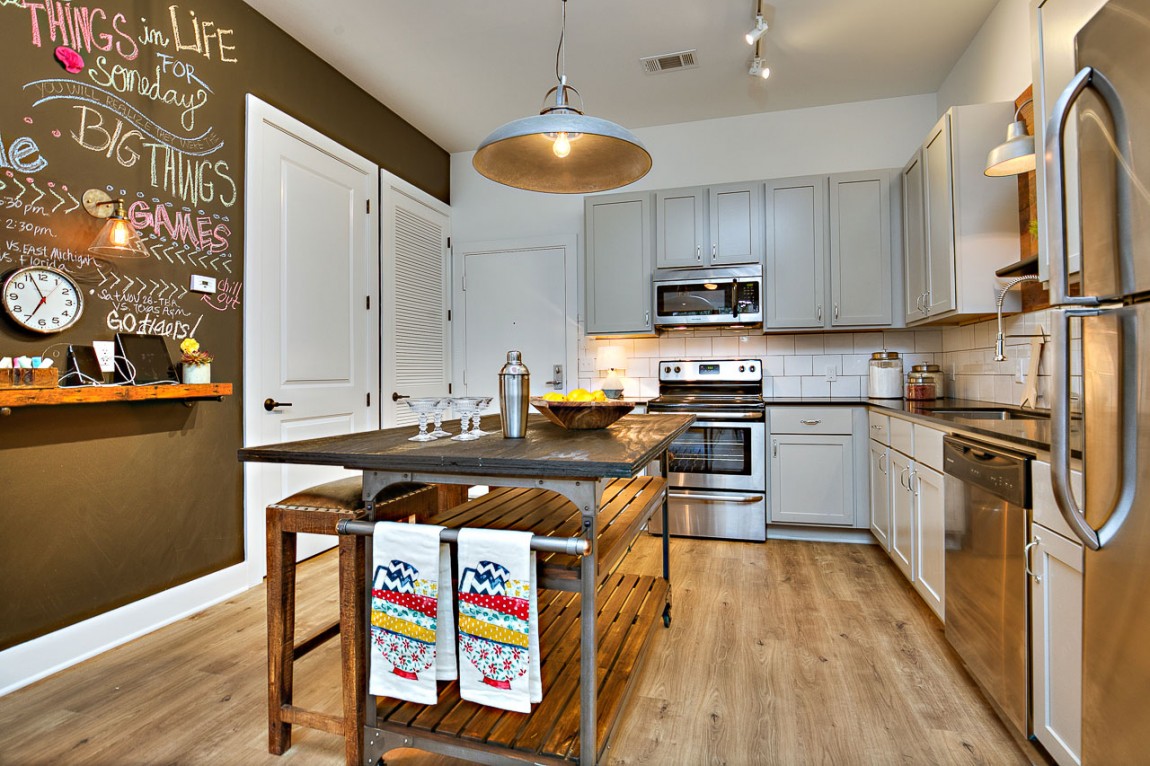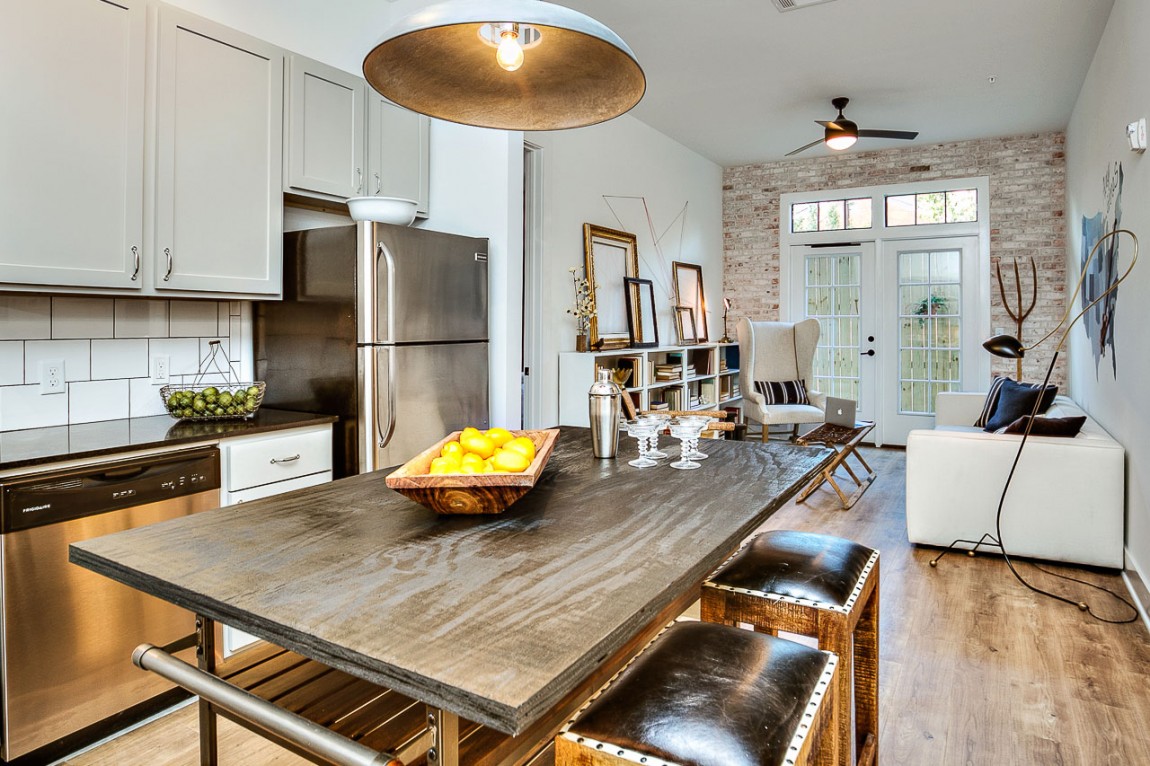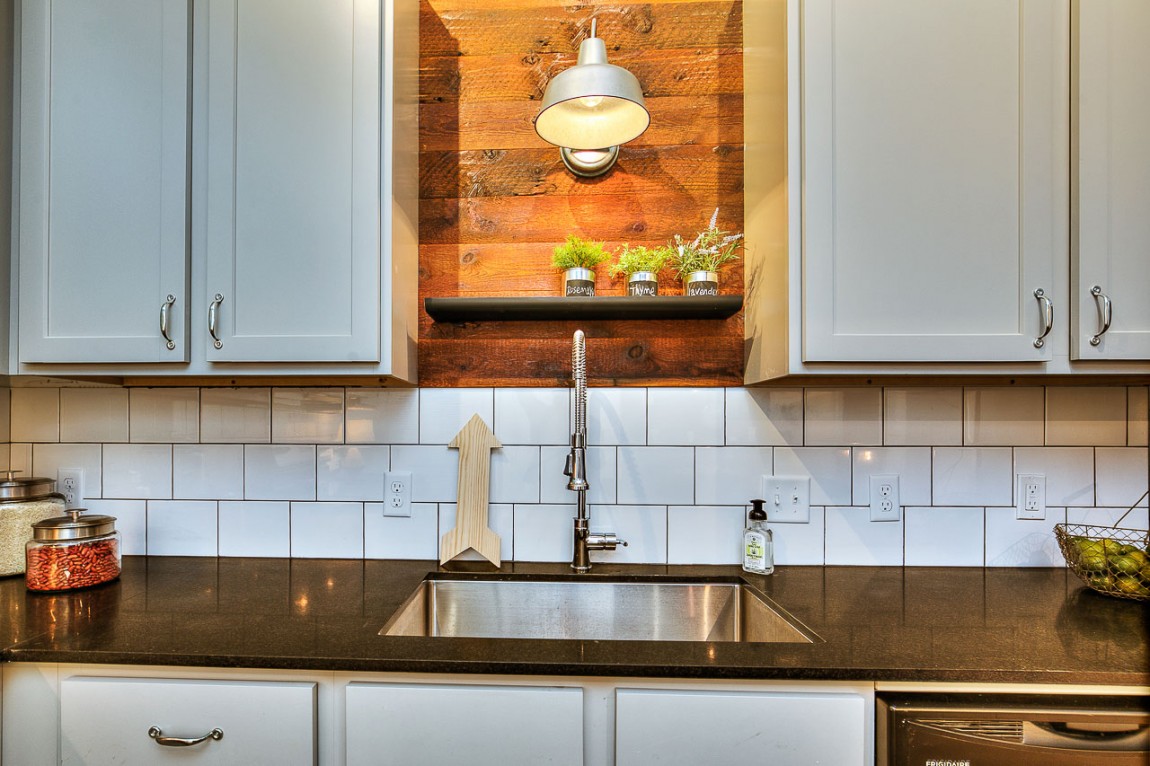 The design of the bedroom is another interesting aspect, with each bedroom having a personality of its own. So whether you're hunting for your first off-campus apartment or wish to give your existing shared apartment a quick overhaul, here is an inspirational dwelling that encourages you to think beyond the usual!