The holidays are approaching, and so begins the season of lively gatherings, many of which involve cocktails! Also emerging this season is a stunning set of product photographs featuring new barware offerings from top brands. What are the main trends in glassware and bar tools? And how can you use them to create a welcoming, stylish atmosphere at home this holiday? Read on and discover new products for cocktail hour, a series of beautiful photos, and loads of design inspiration…
Copper and Beyond
There's no denying that brass has been going strong in the realm of barware. There's nothing more stunning than gold-toned bar accessories against a grey backdrop, as shown in this vignette from CB2: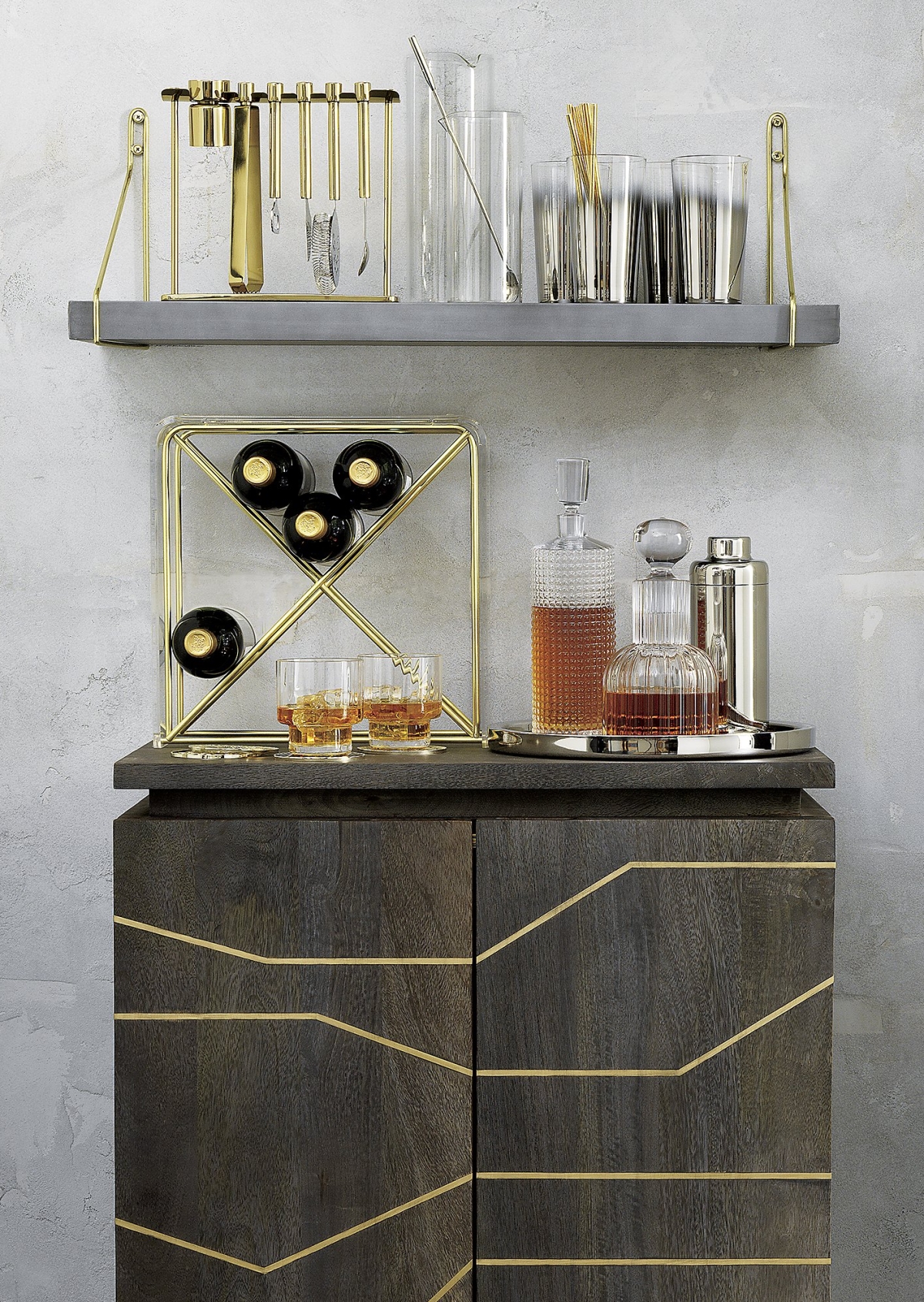 RELATED: Festive Barware for Fall Entertaining
But just as enticing as gold-toned shine is the glint of copper. In fact, the copper glow is alive and well this season! Designed by Ceci Thompson, CB2's Copper Bar Cart features clean lines and tempered glass shelves: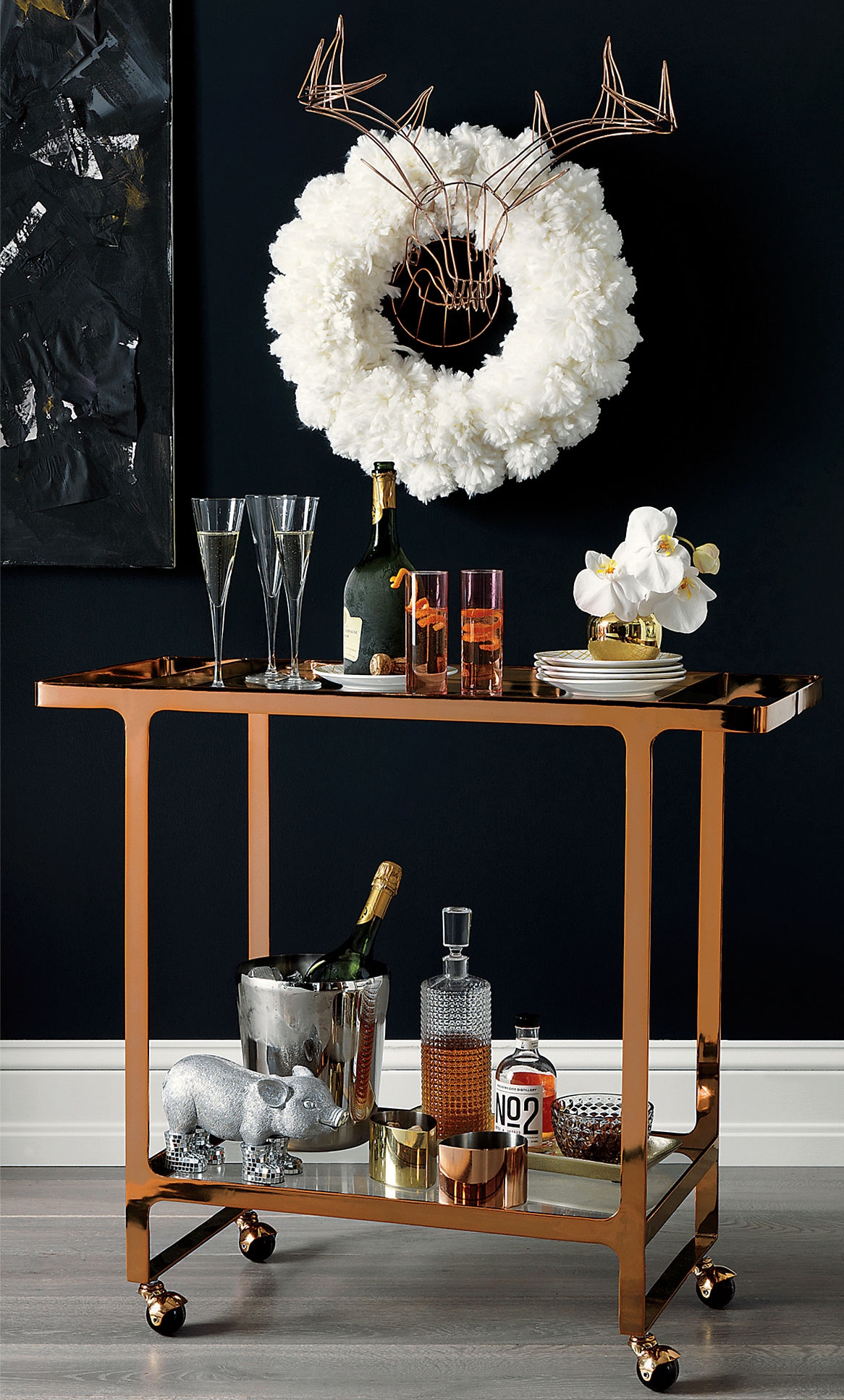 Copper finishes can be found on items ranging from carts to cocktail supplies. This Copper Bar Set from Williams-Sonoma features a cocktail shaker, double jigger, strainer and ice tongs: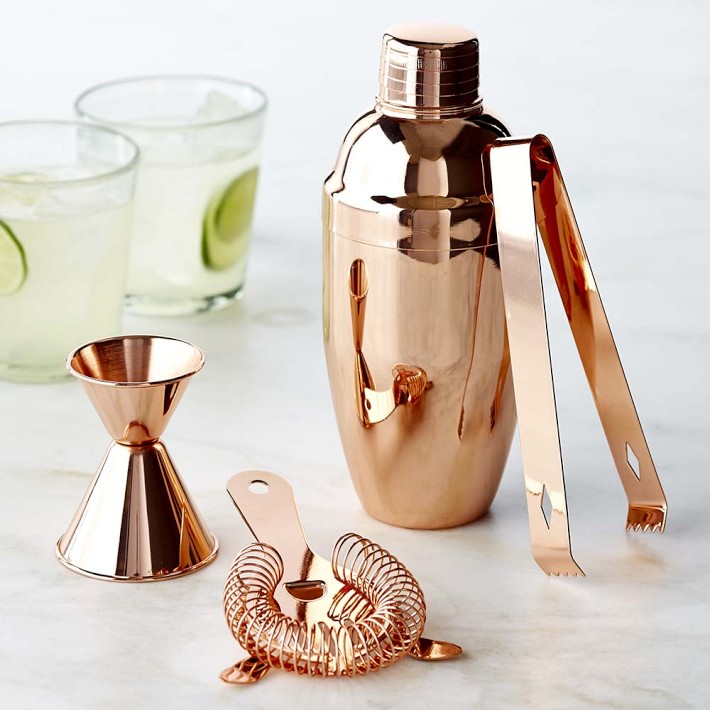 Even the smallest of accessories have been bitten by the copper bug. Below we see Crate & Barrel's Kikkerland Vintage Copper Bottle Opener, followed by a set of copper-plated stainless steel straws from Urban Outfitters.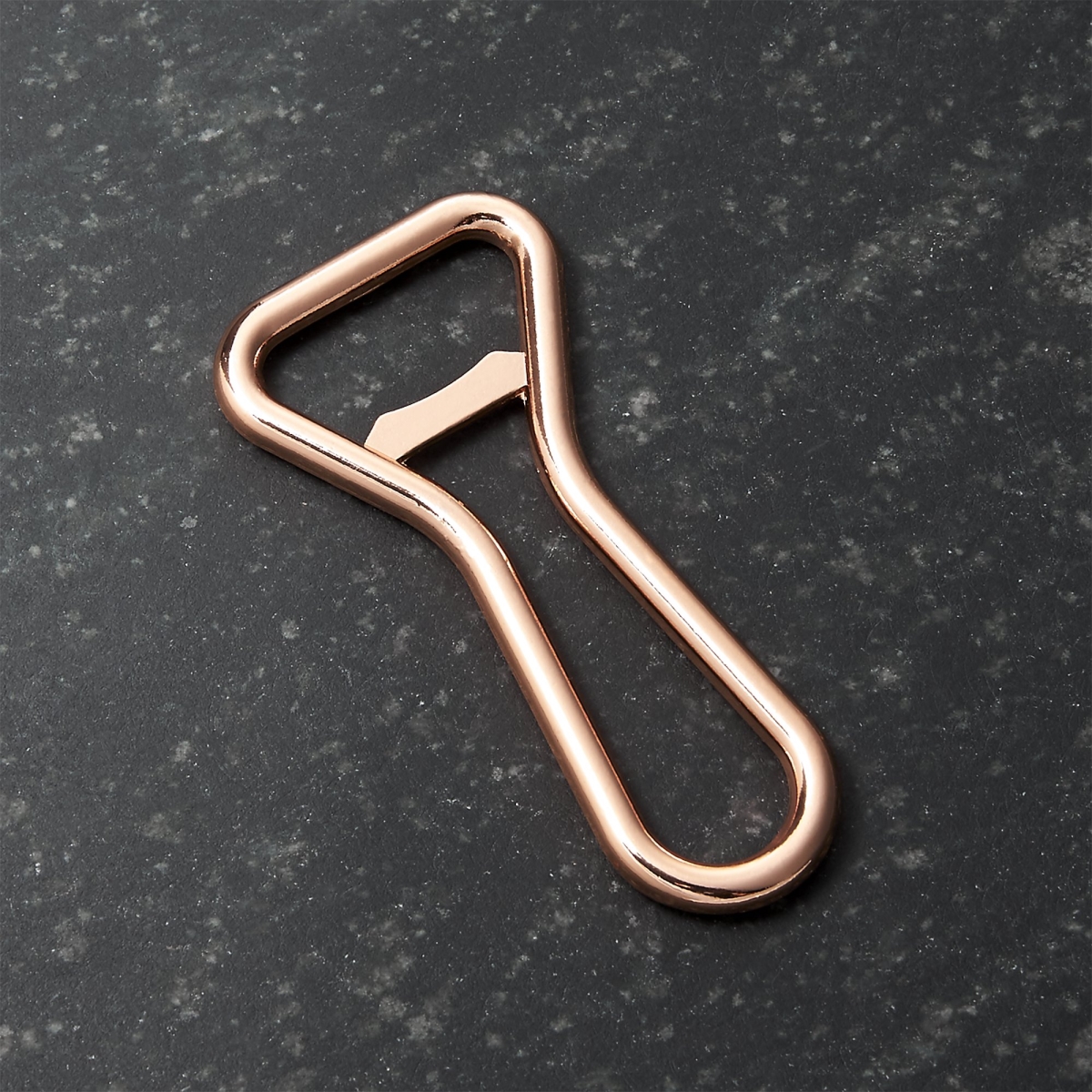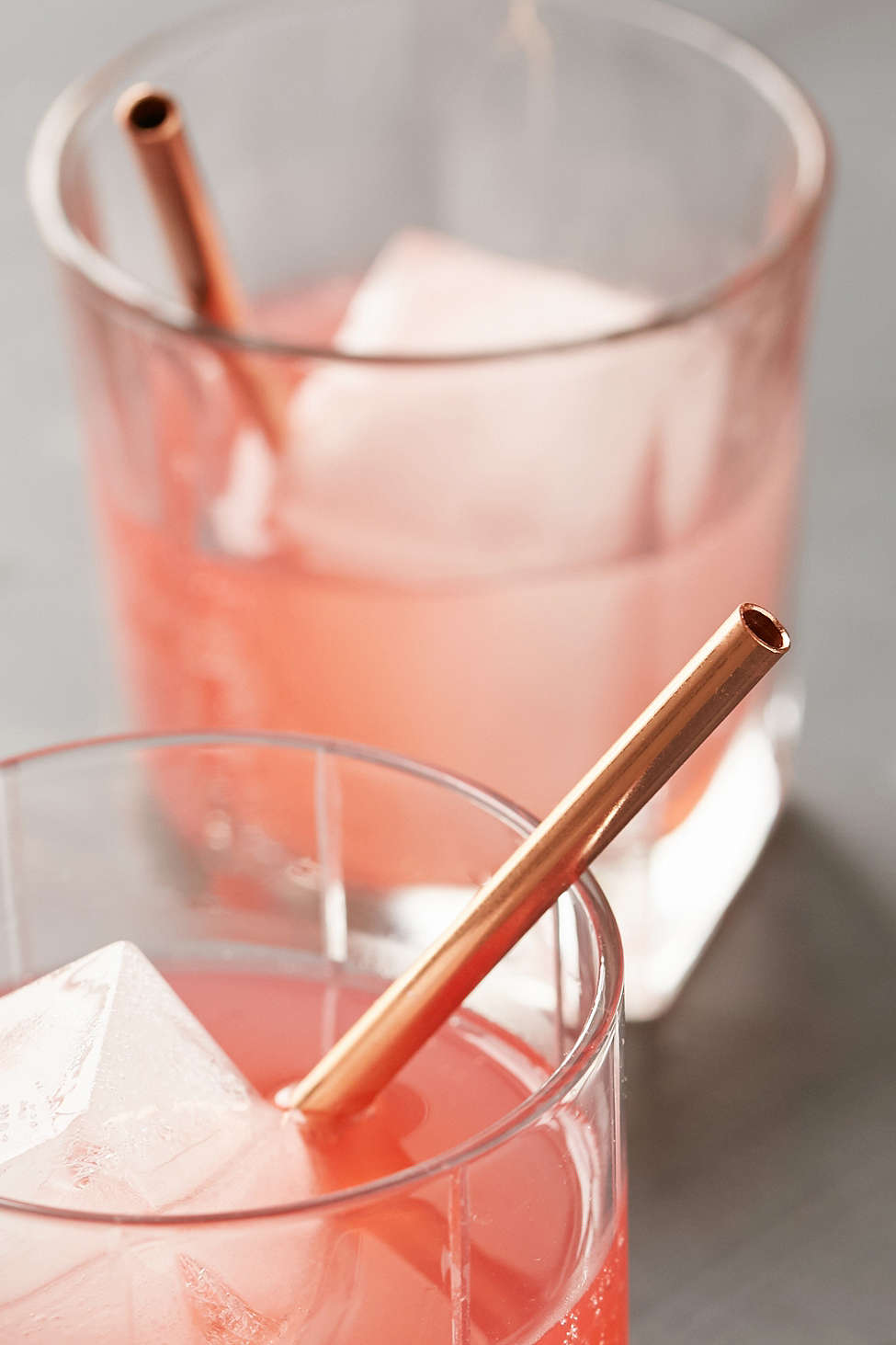 What's the next big finish in barware? We can take our cues from flatware. First came a deviation from silver, thanks to brass. Copper followed. Now black flatware is making an edgy statement. It's no surprise that black accents and finishes can be found on a growing number of barware items. Like this Rabbit RBT Cocktail Shaker from Crate & Barrel: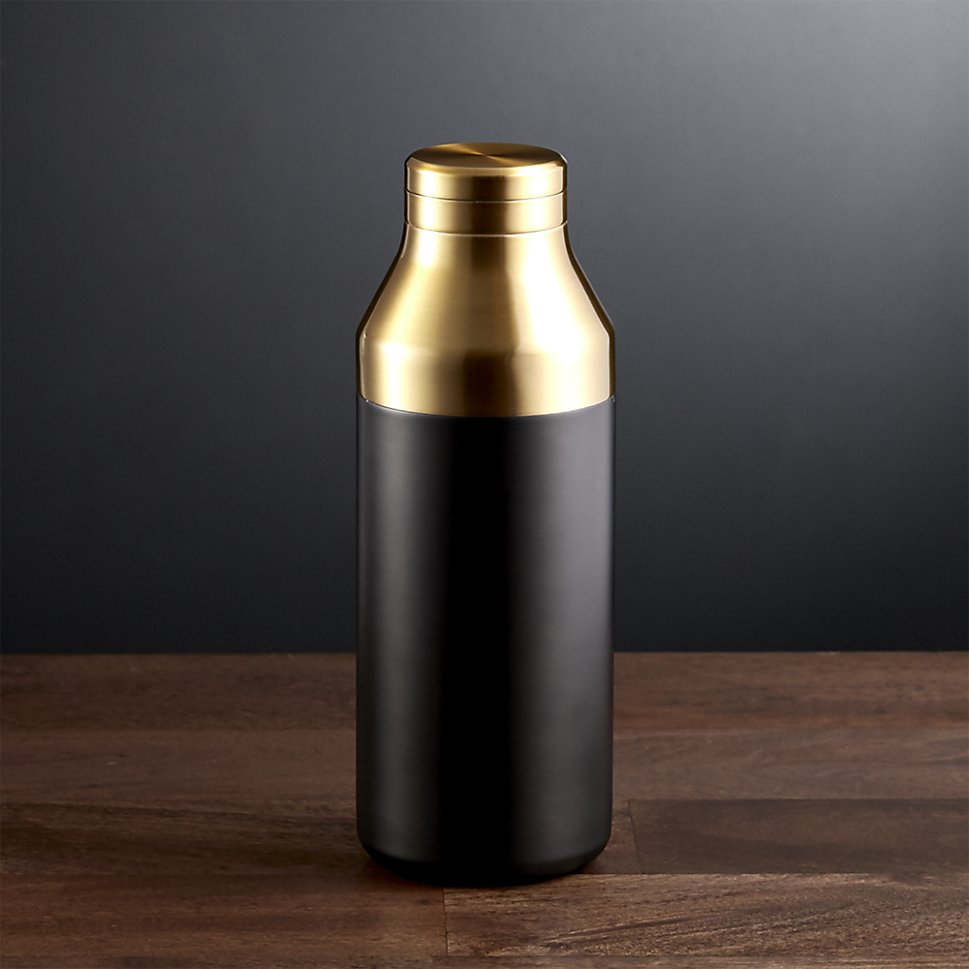 Urban Outfitters' Monochromatic Bar Cocktail Shaker Set is sleek, simple and stylish. Perfect for a cocktail party filled with rich, deep hues and decadent food!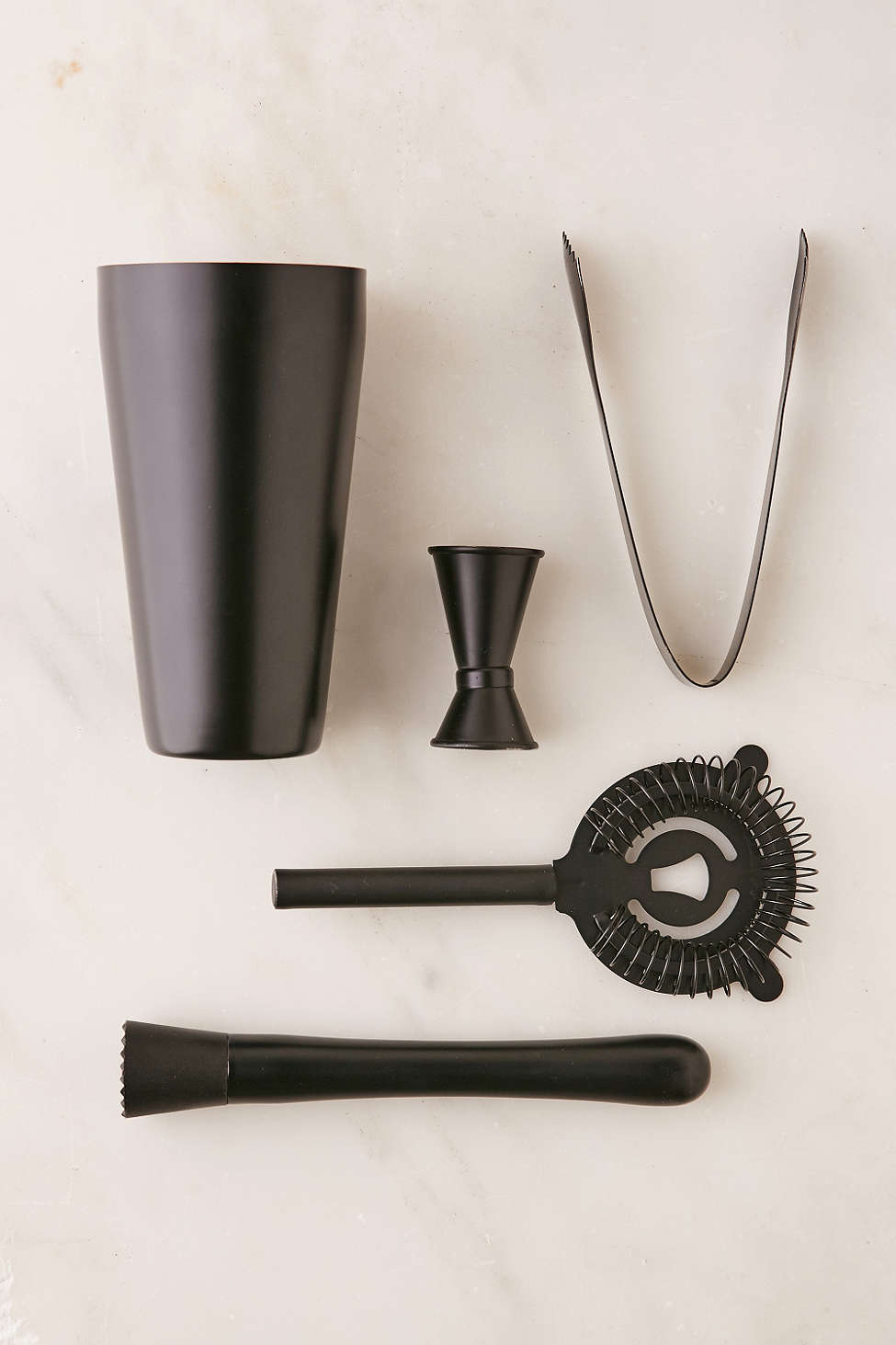 Acrylic Accents
When it comes to acrylic accents in the cocktail realm, there's no pairing quite like acrylic and brass. There's a retro-modern feel to clear surfaces graced with a touch of gold. The look is picture-perfect for the holidays as well. Say hello to the Acrylic and Brass Tray from CB2: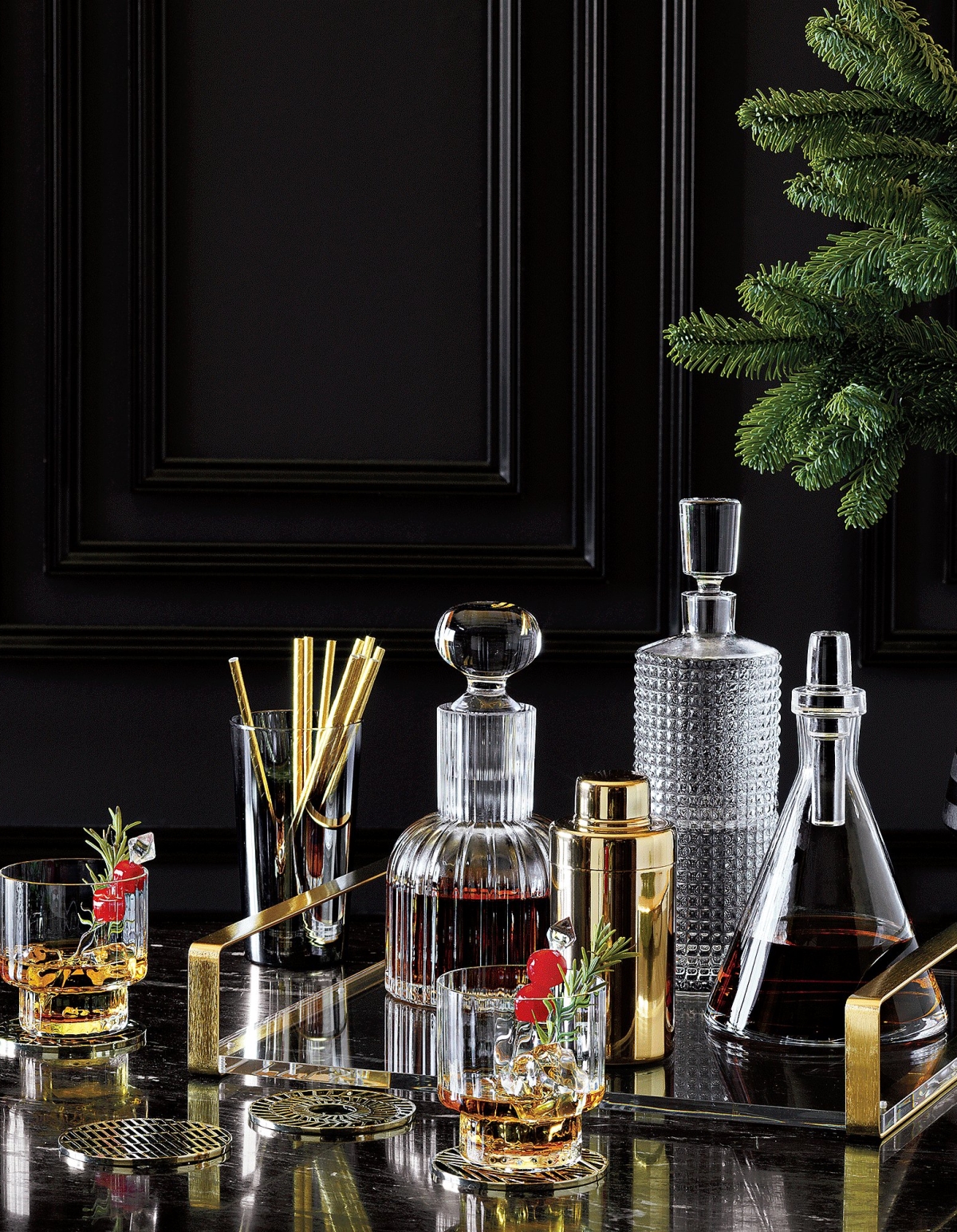 RELATED: 20 Essentials for a Summer Cocktail Party
Looking to make a bigger acrylic statement? Try an acrylic tray table. This time, copper is used as an accent, creating a dramatic contrast. You can shop this item at CB2: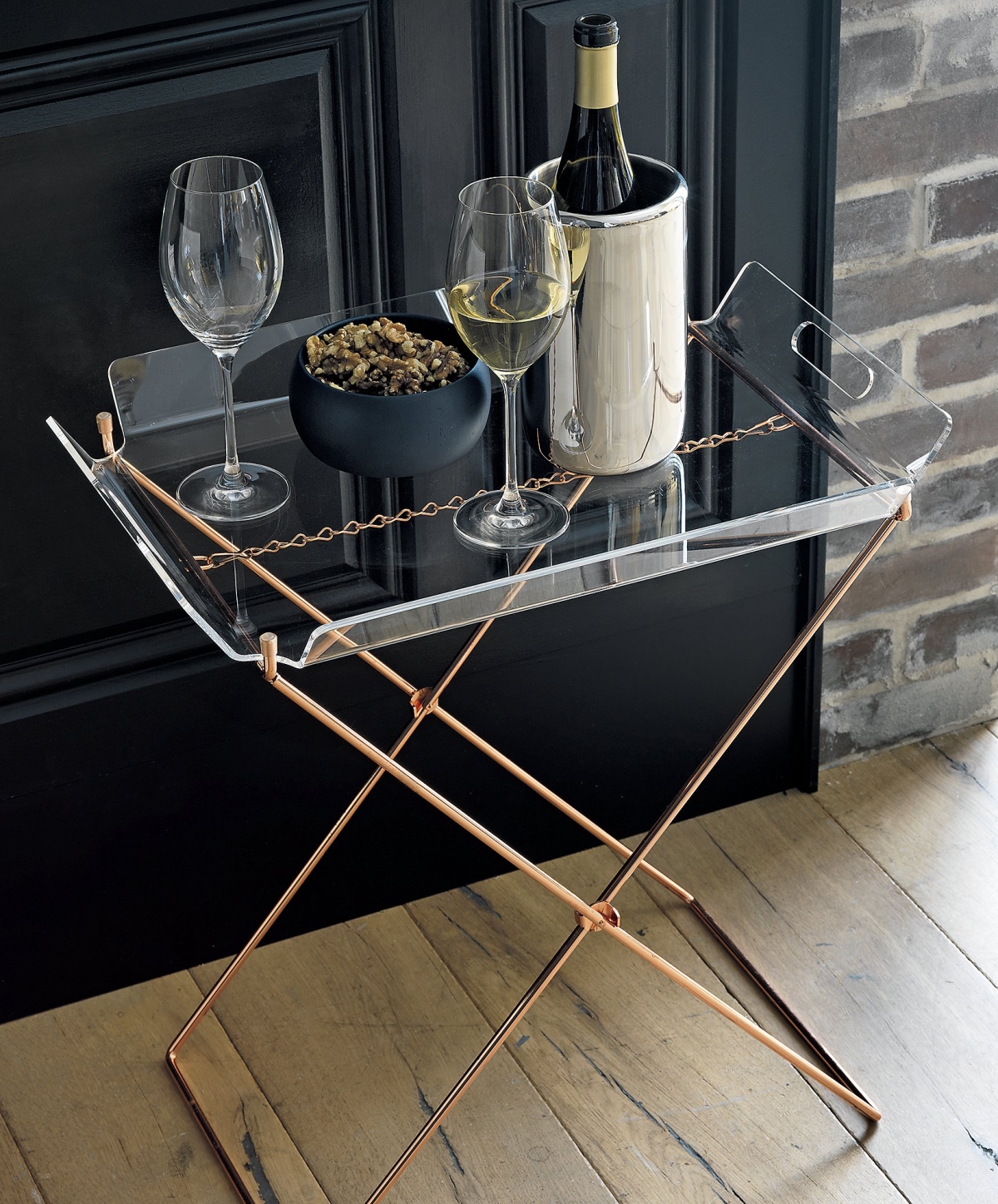 Or keep it simple with an acrylic tray from West Elm. The ultimate in clean-lined style, this purely acrylic piece can easily be moved from location to location as needed. Happy hour, anyone?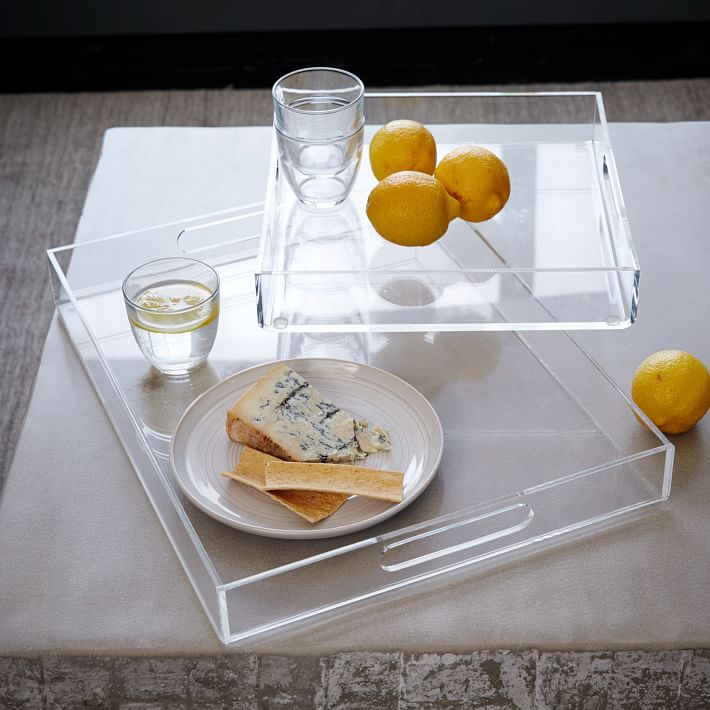 Faceted Style
Geo style has entered barware territory…bring on the facets! While faceted ice tongs may not be in the cards, the angles can be found on containers, such as glassware. Below we see Cassiopeia glasses by Bormioli Rocco, available at West Elm: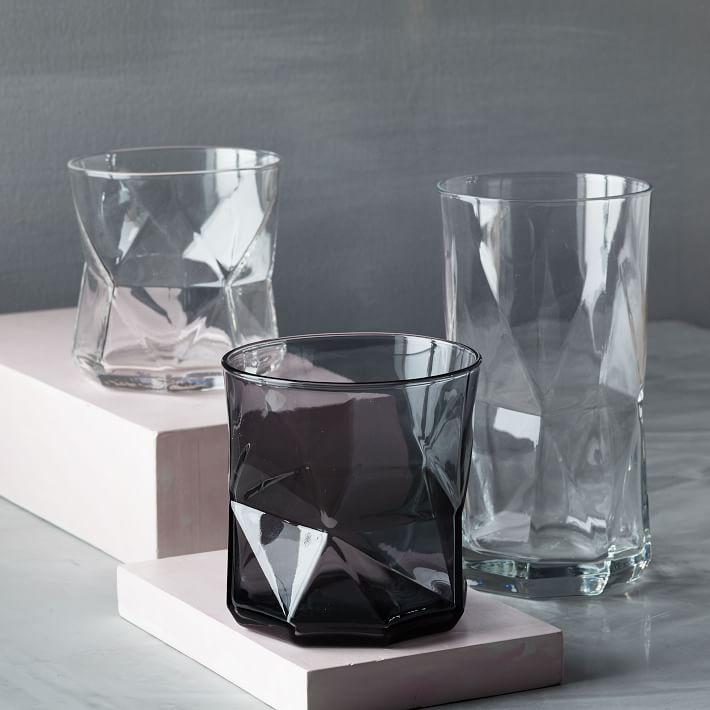 With gemstone appeal, this Drink a Diamond Glass Set from Urban Outfitters makes you lean in for a second look!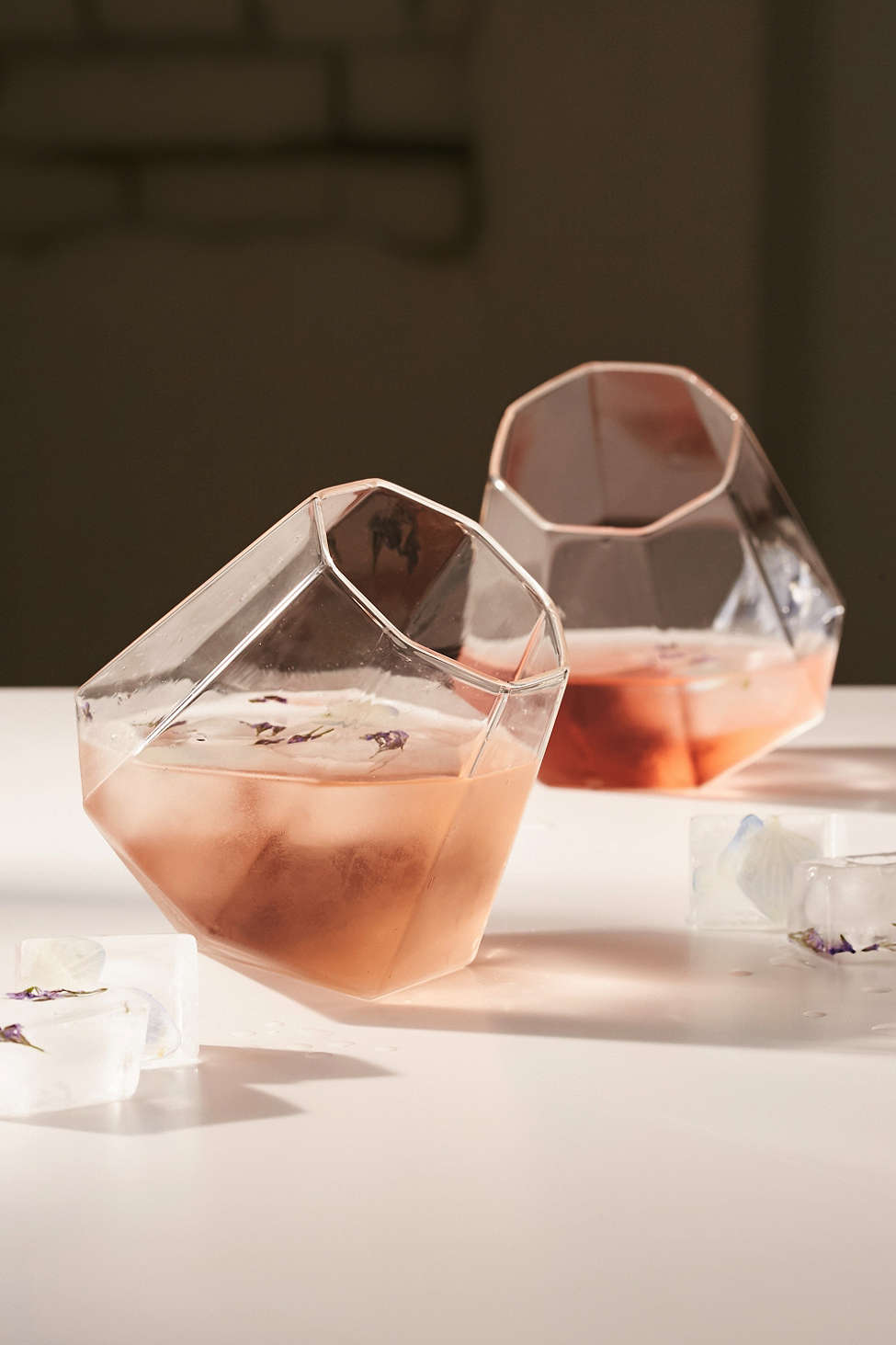 Serving bowls have also been graced by facets, so get ready to present bar snacks in geo fashion. Next we see selections from CB2 (in front is the Clarity Gold Bowl):
Specialty Ice
Since we're on the topic of facets, we'll begin our discussion of specialty ice by highlighting Urban Outfitters' Diamond Ice Cube Tray. Waiter, there's a giant jewel in my drink!
RELATED: Stylish Cocktail Party Ideas for the Modern Entertainer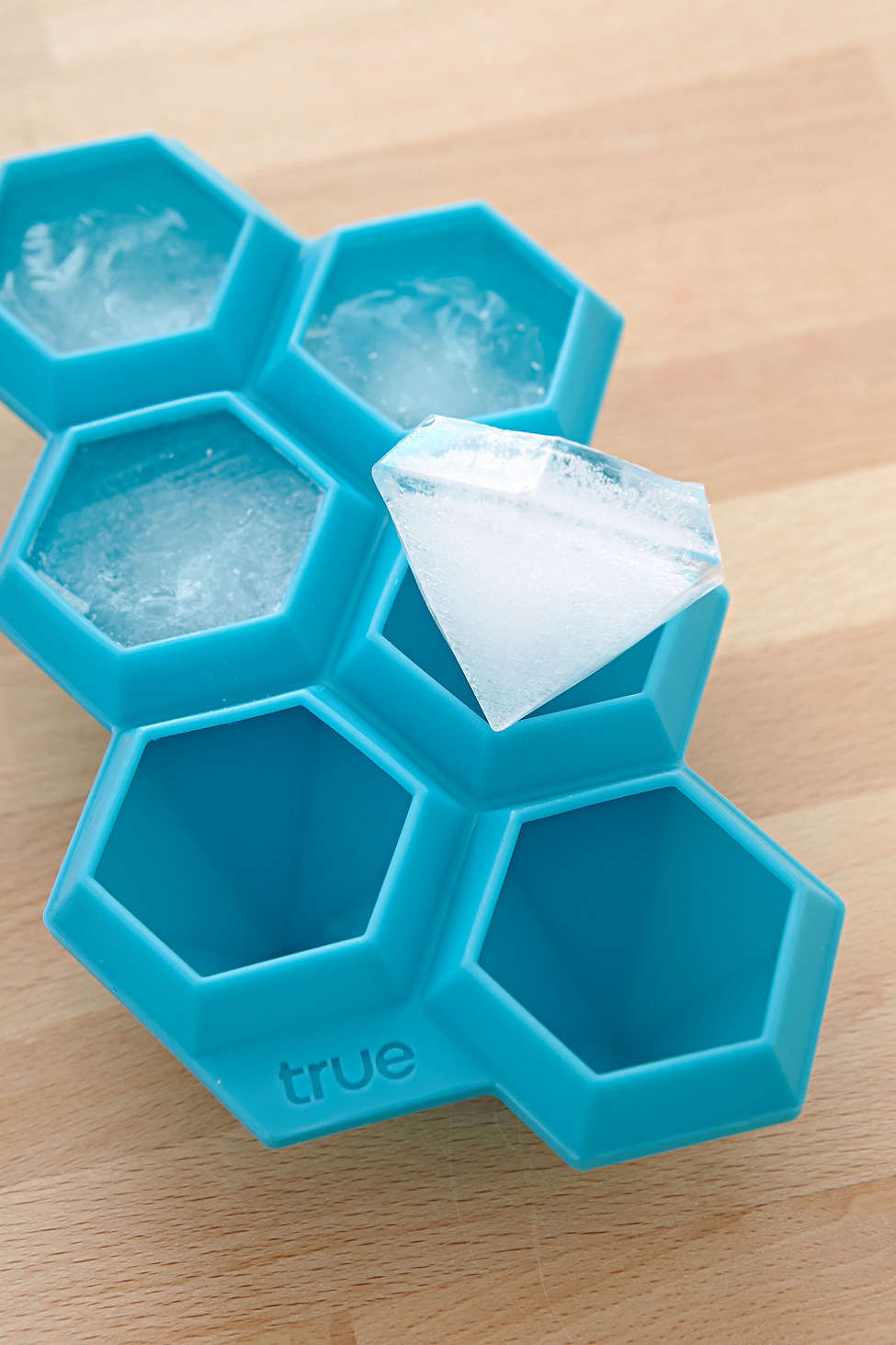 Have you guessed our next (and final) cocktail trend? Yes, specialty cubes are all the rage. And as we've seen, not all of them are cubes! One big chunk of ice reigns, replacing a glass full of frozen chunks. After all, a larger cube won't melt as quickly. Plus, it just looks sleek! Who can argue with Crate & Barrel's Whiskey Wedge?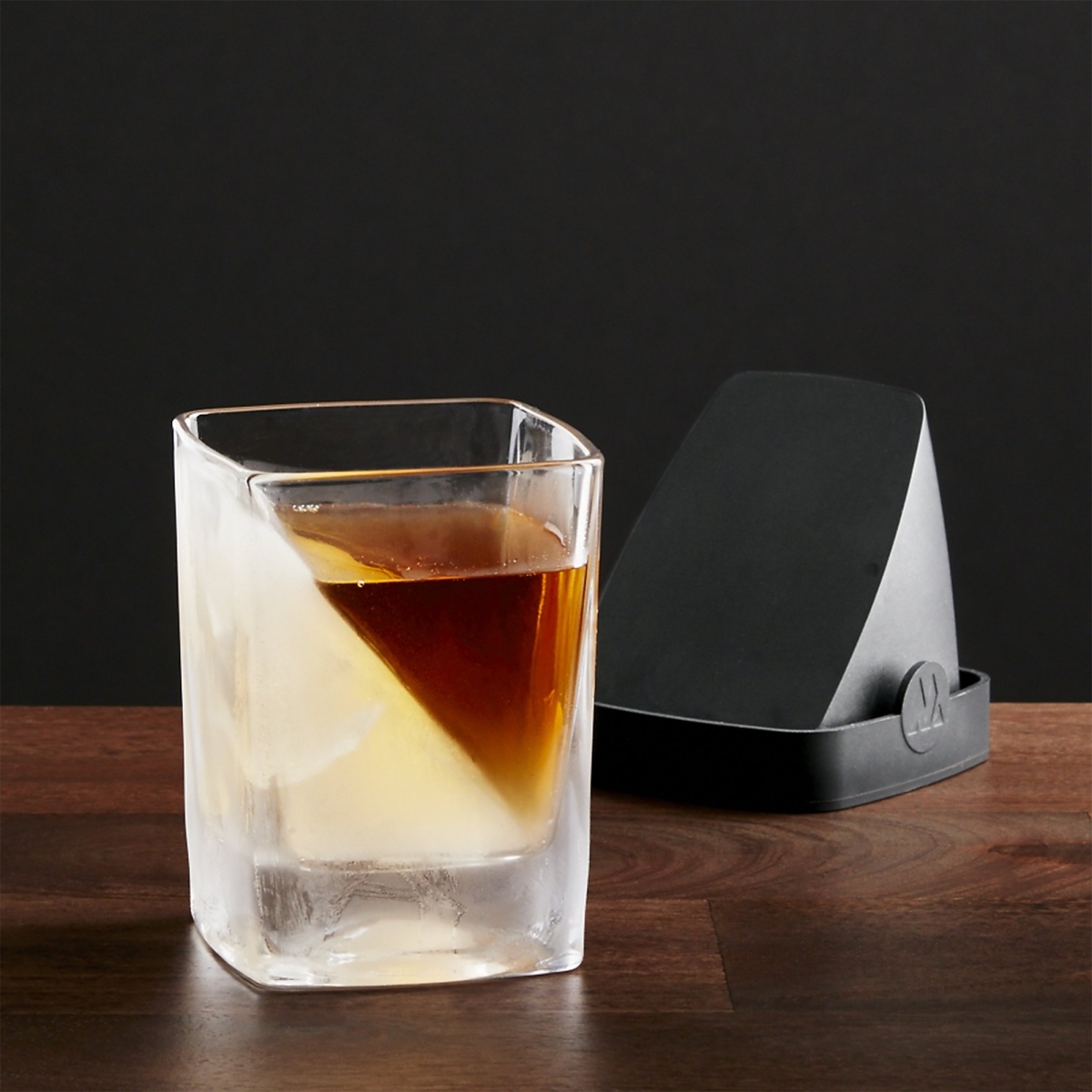 Oversized cubes make a big difference. One is all you need, but better to have six on hand. After all, you have to serve your guests! West Elm's Oversized Ice Cube Tray will get the job done: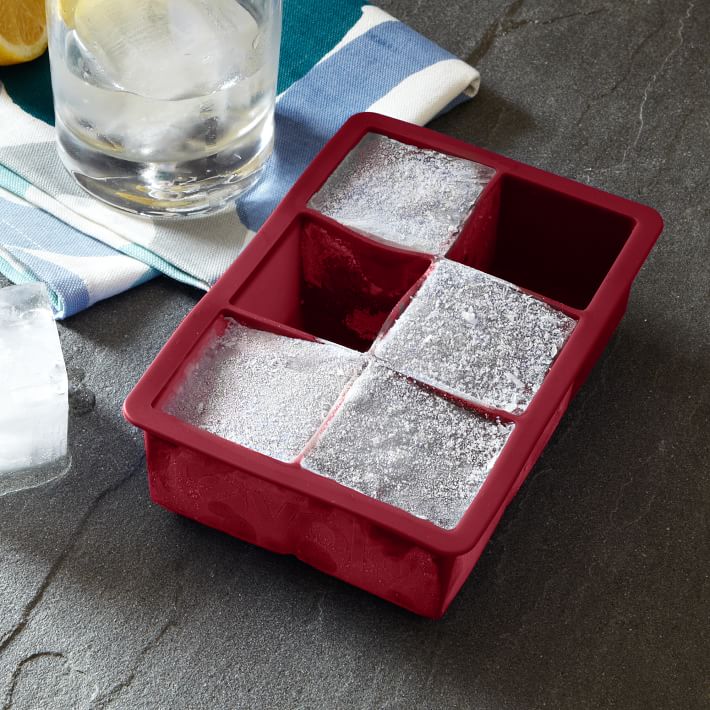 Sometimes the best ice isn't ice at all! This Set of 2 Whiskey Rocks from Crate & Barrel features hexagonal soapstone forms that can be frozen or heated as needed: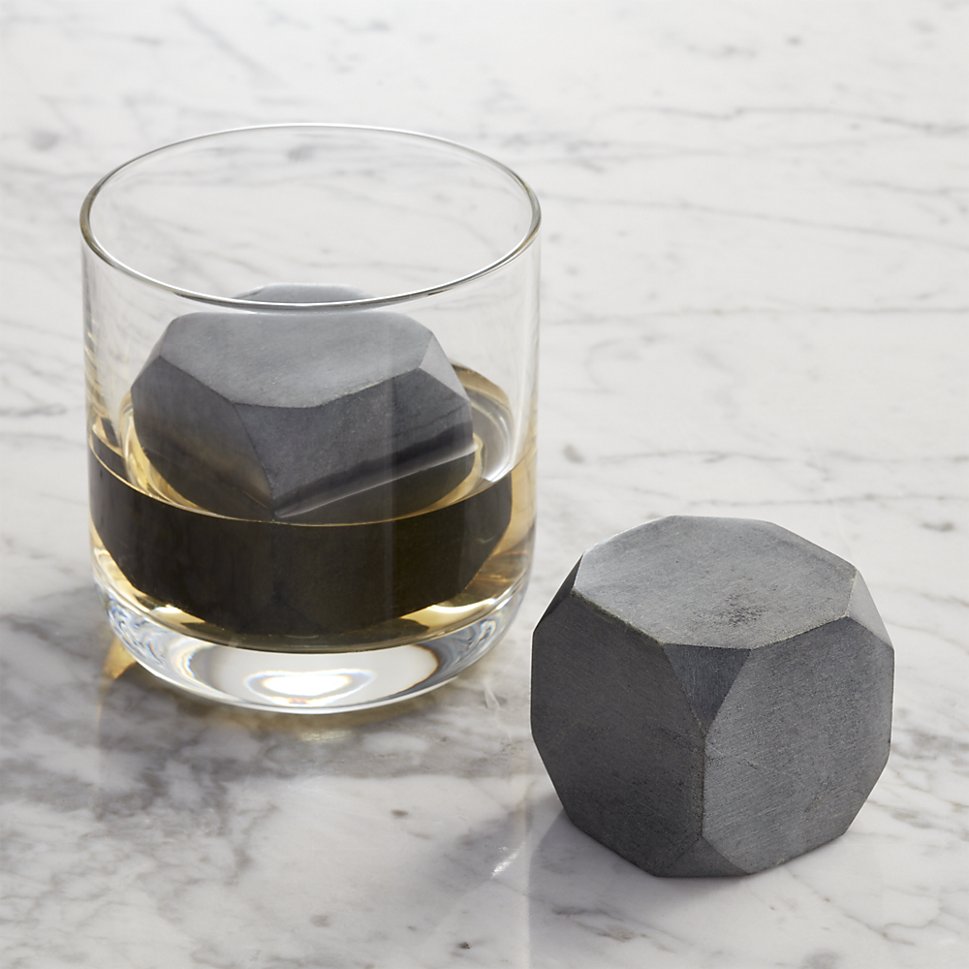 Cheers to new design trends that take cocktail hour to the next level!