Chile has endured its share of political strife and struggle, with famous figures and revolutionaries including such names as Salvador Allende and Victor Jara. Today, Chile is a prosperous nation, famed for a higher standard of living than most South American countries, for its hospitality, climate, geographic diversity and fine wine growing regions. It is also the world's longest country, stretching 4270 kilometres north to south and the narrowest, with an average width of 177 kilometres. (Source: Centro Y Sur) Moreover, Chile is deservedly gaining a world-class reputation for its modern architecture and design.
Shaped by the Elements
Much of Chile's modern public and residential architecture is in many ways unrivaled. Chilean architects must consider several pertinent factors in their work, not least of which include the geological features of an earthquake-prone territory. From the Andes mountains to the Pacific to the Atacama Desert, Chile's topography is a challenge for even the most confident of architects. Additionally, architects need to remain ever mindful of Chile's environmental extremities and its culture.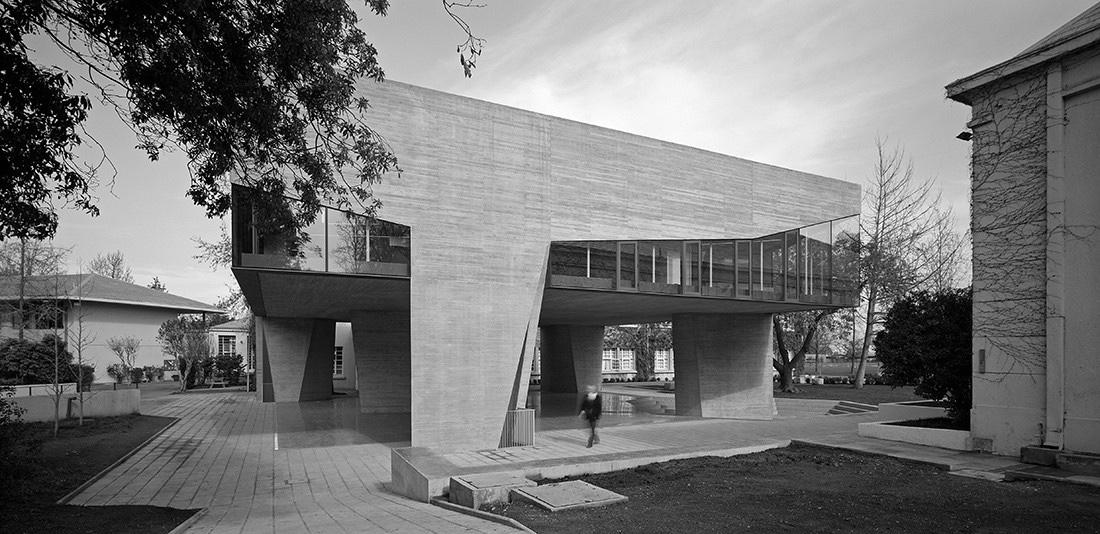 The MAD Building in Santiago.
Together, these varied factors provide fertile grounding for modern dwellings that are world-class in their design and execution. In Chile, the concept of 'modern' often equates to 'better'. Santiago-based architect Sebastián Irarrázaval observes: "The Chileans associate modernism with prestige, with being forward-looking. It shows the world that Chile is part of a global trend. It's a way of saying we are not isolated, because Chile had been isolated for so long. Modernism gives freedom to architects; it provides flexibility and plenty of light, and it's appropriate for the way we now live." (Source: Dwell)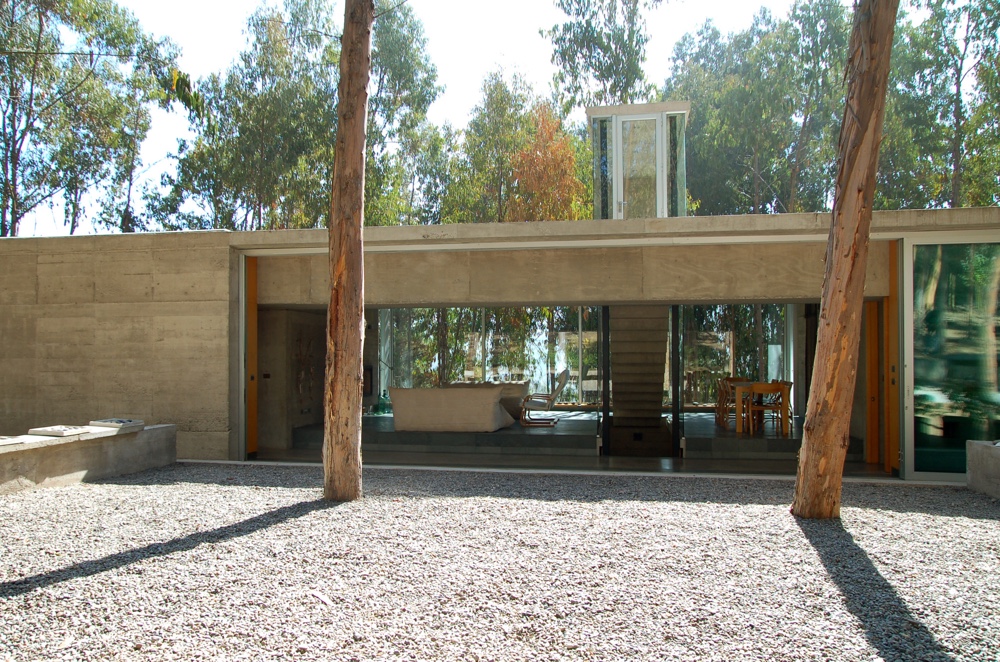 Omnibus House in Chile's Valparaíso region.
Chile's modern architecture has the capacity to inspire wonderment and intrigue. Spaces are often handsome physical entities replete with personality and character, imagined and realized in various outstanding natural environments. Public or residential, Chile's modern architectural offer is prolific.
The following structures are a representative sample of modern Chilean architecture:
Public Architecture
Capilla del Monasterio Benedictino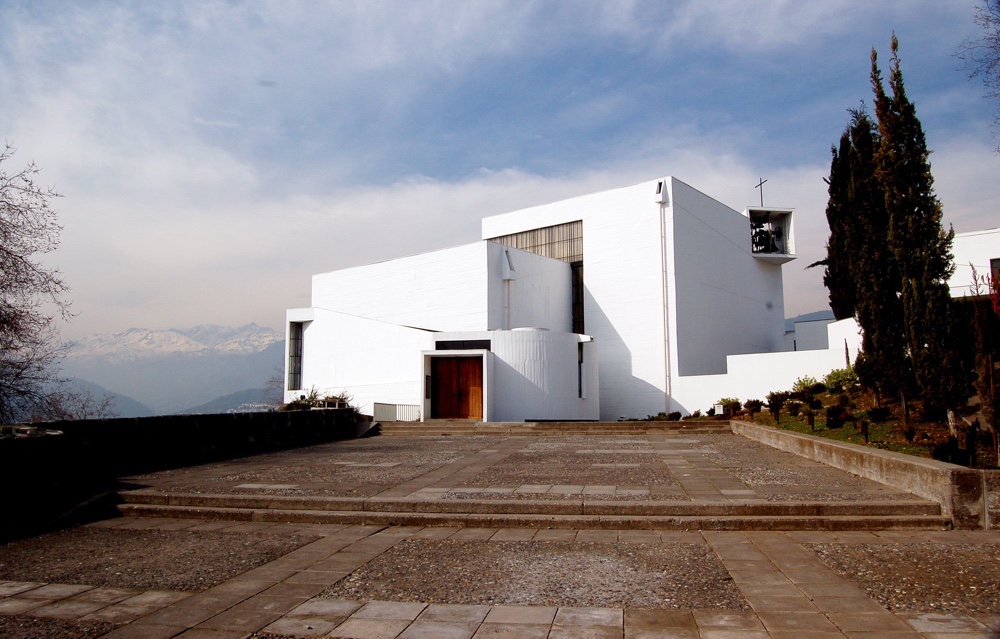 This Santiago mountainside chapel is a unique landmark. The Capilla del Monasterio Benedictino (Chapel Los Benedictinos) was designed by architects Gabriel Guarda and Martín Correa and built between 1962 and 1964. Image © Foto Vía Flickr. Usuario: Sustainable Frog via Plataforma Arquitectura.
ONEMI Building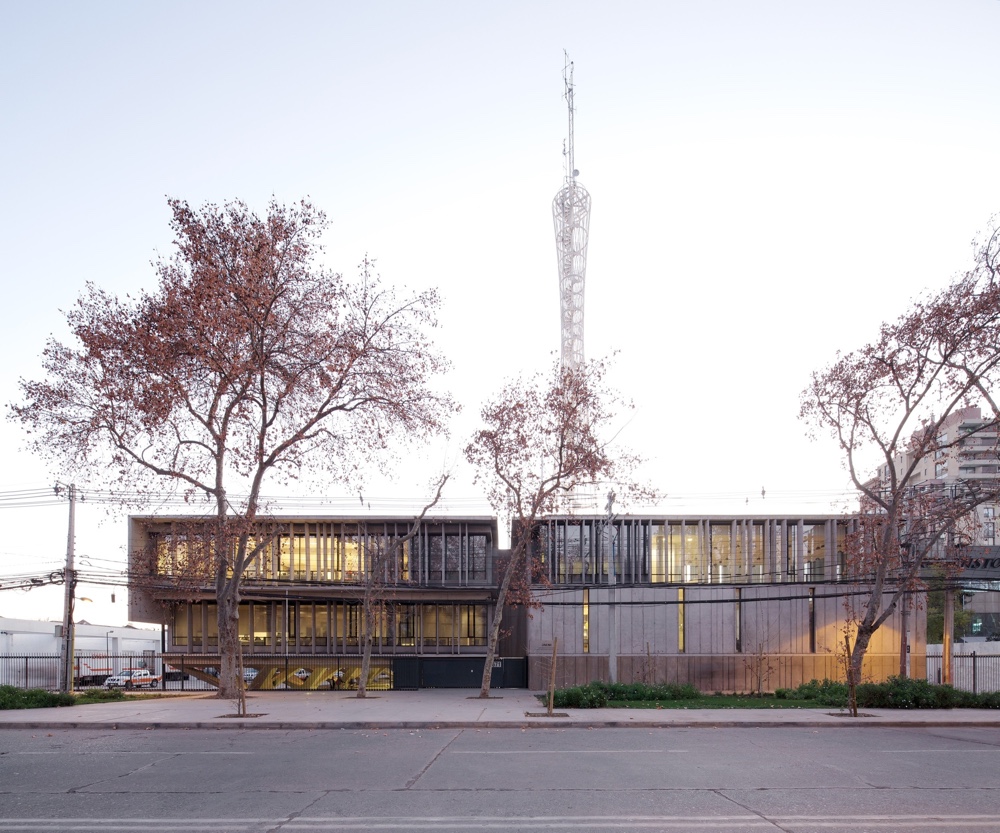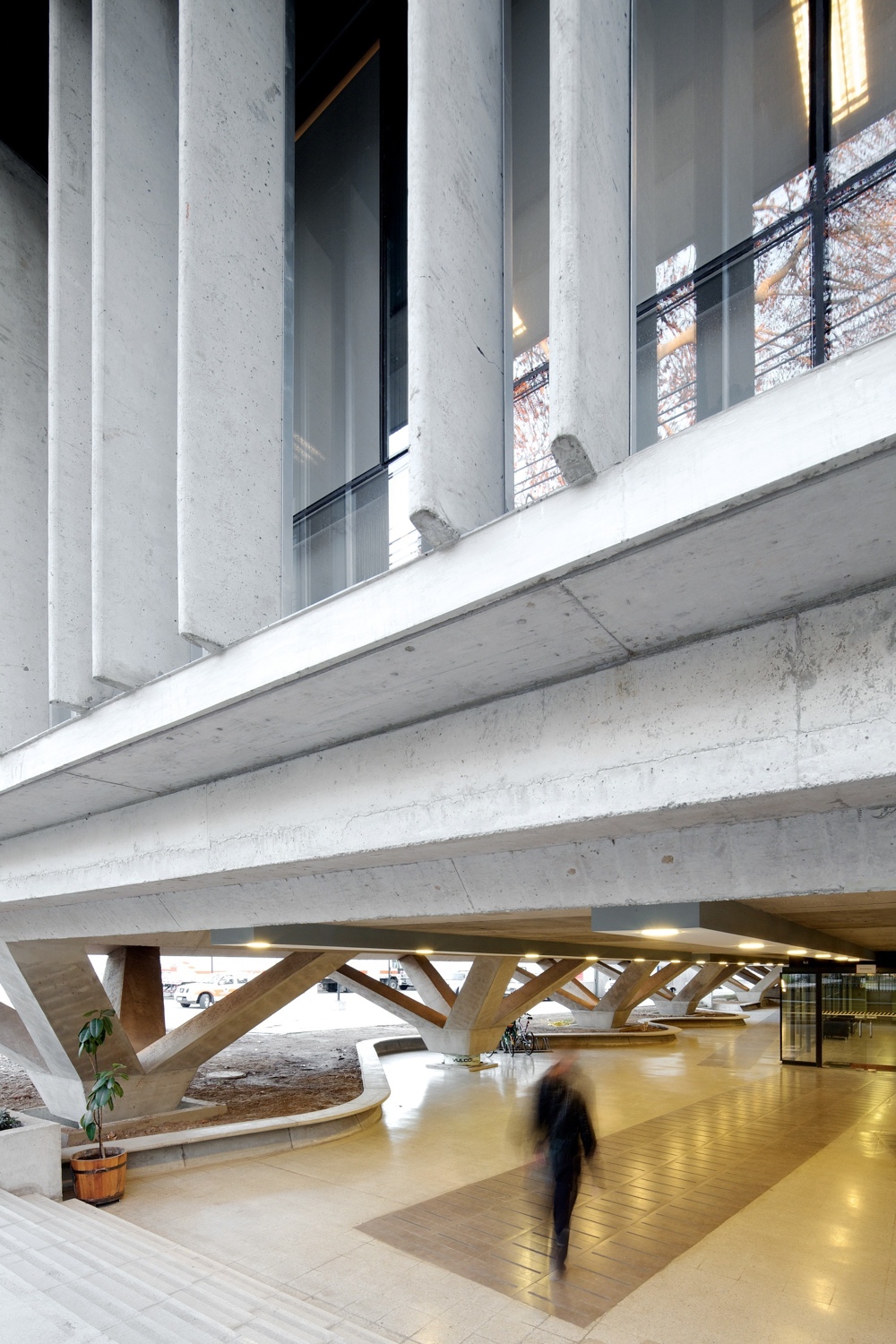 The ONEMI Building in Santiago by Teodoro Fernández Arquitectos is Chile's 'National Office of Emergency of the Interior Ministry'. It is intended to provide a flexible, contemporary public space and incorporates a sizeable concrete porch and covered void. Images © Nico Saieh via ArchDaily.
Centro Cultural Palacio La Moneda – Plaza de la Ciudadanía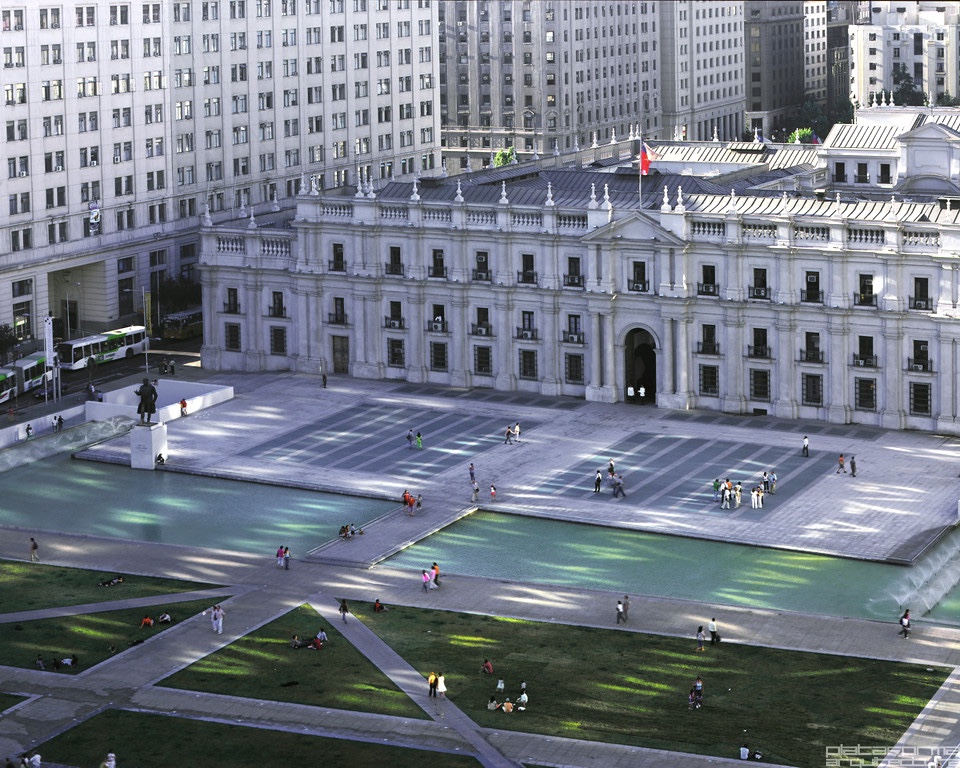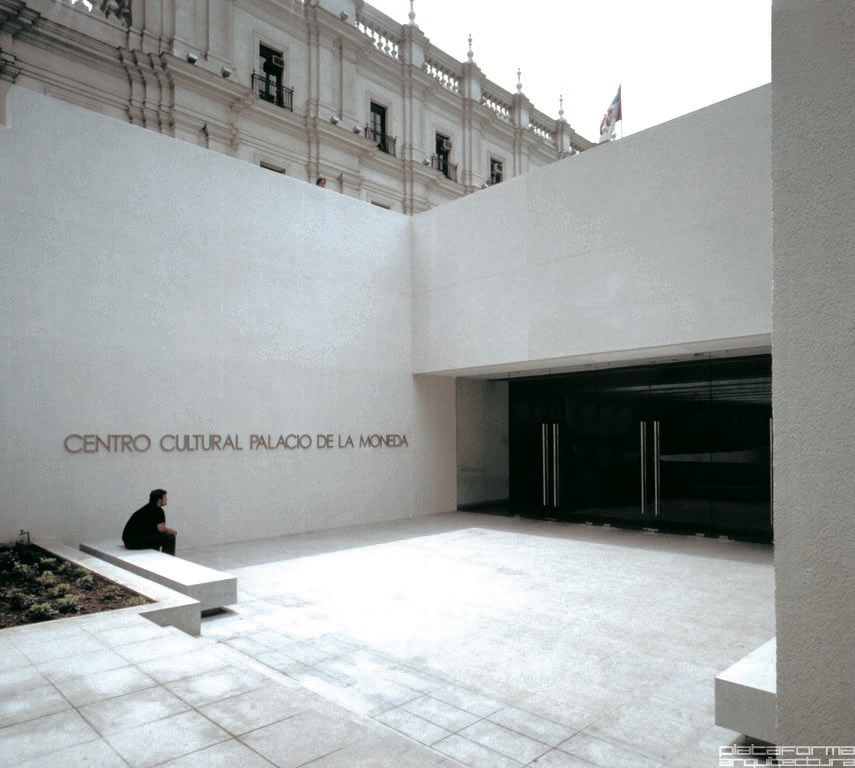 The Centro Cultural Palacio La Moneda – Plaza de la Ciudadanía, is a cultural centre in Santiago. The centre was built under Citizenry Square at the southern end of Palacio de la Moneda (the seat of Chile's President). Images © Cortesía de Undurrada Devés via Plataforma Arquitectura.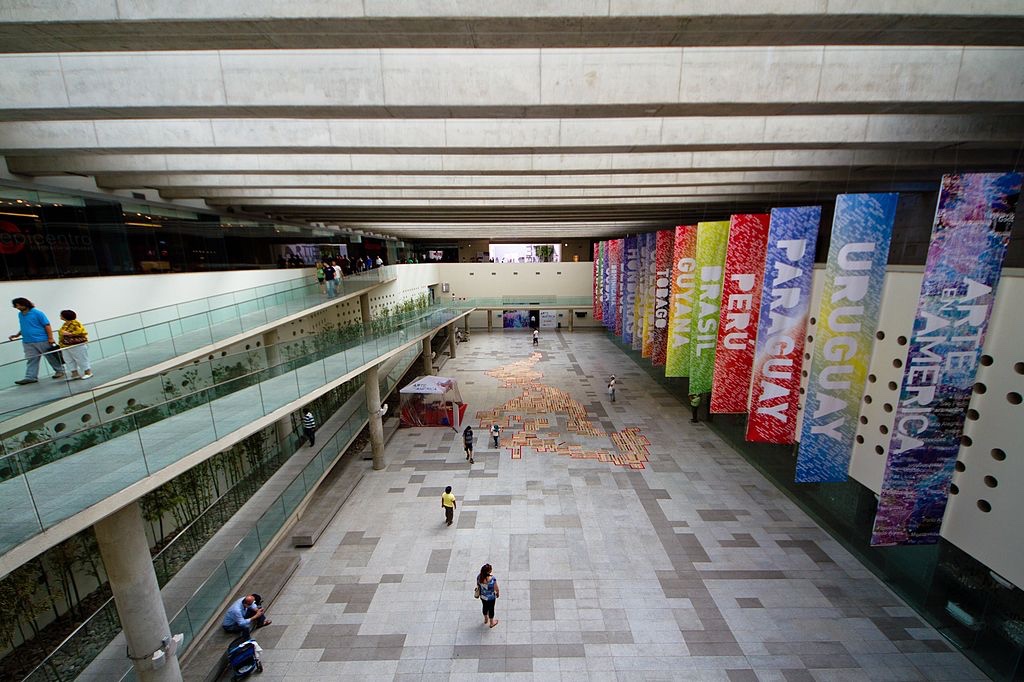 Interior of Centro cultural Palacio La Moneda. Image © 2011 Rodrigo Pizarro via Wikimedia Commons.
MAD Building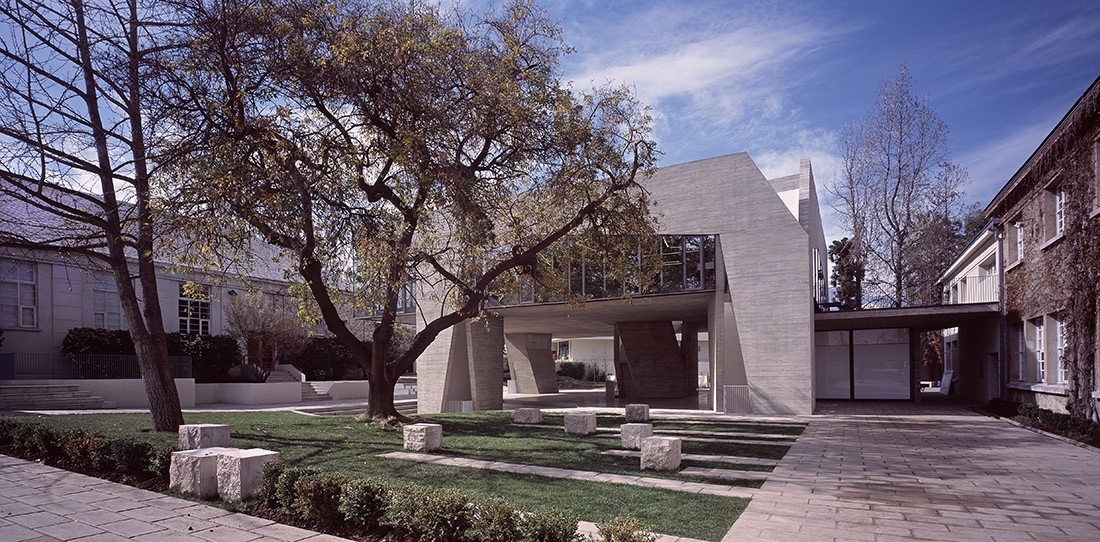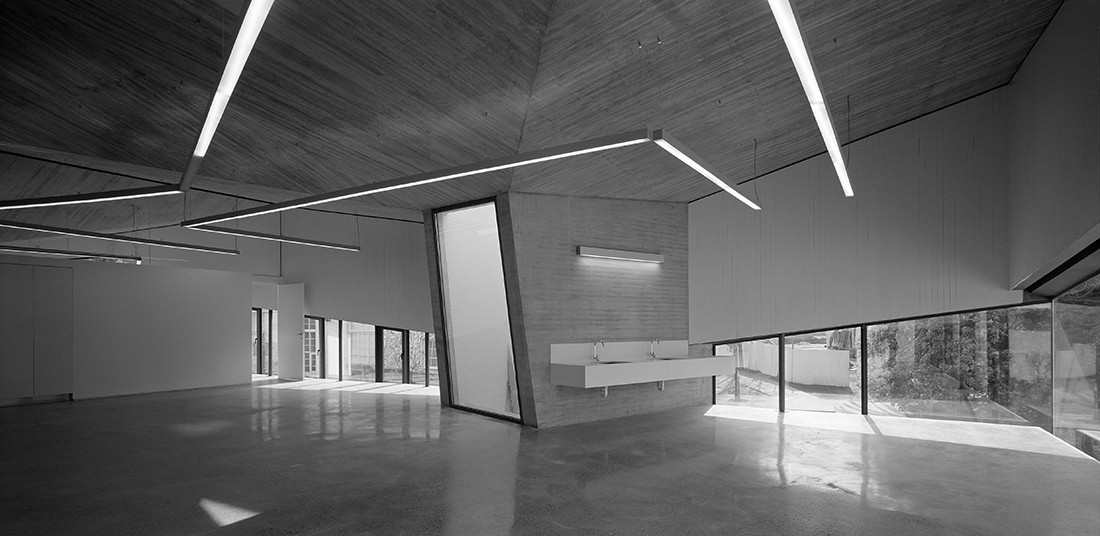 The MAD Building, sited in the centre of The Grange School in Santiago, is flanked on either side by two neoclassic buildings. Designed by Max Núñez Arquitectos and completed in 2014, the construction is a clean and modern concrete sculpture. Images via ChileArq.
Centro de Medicina Biologica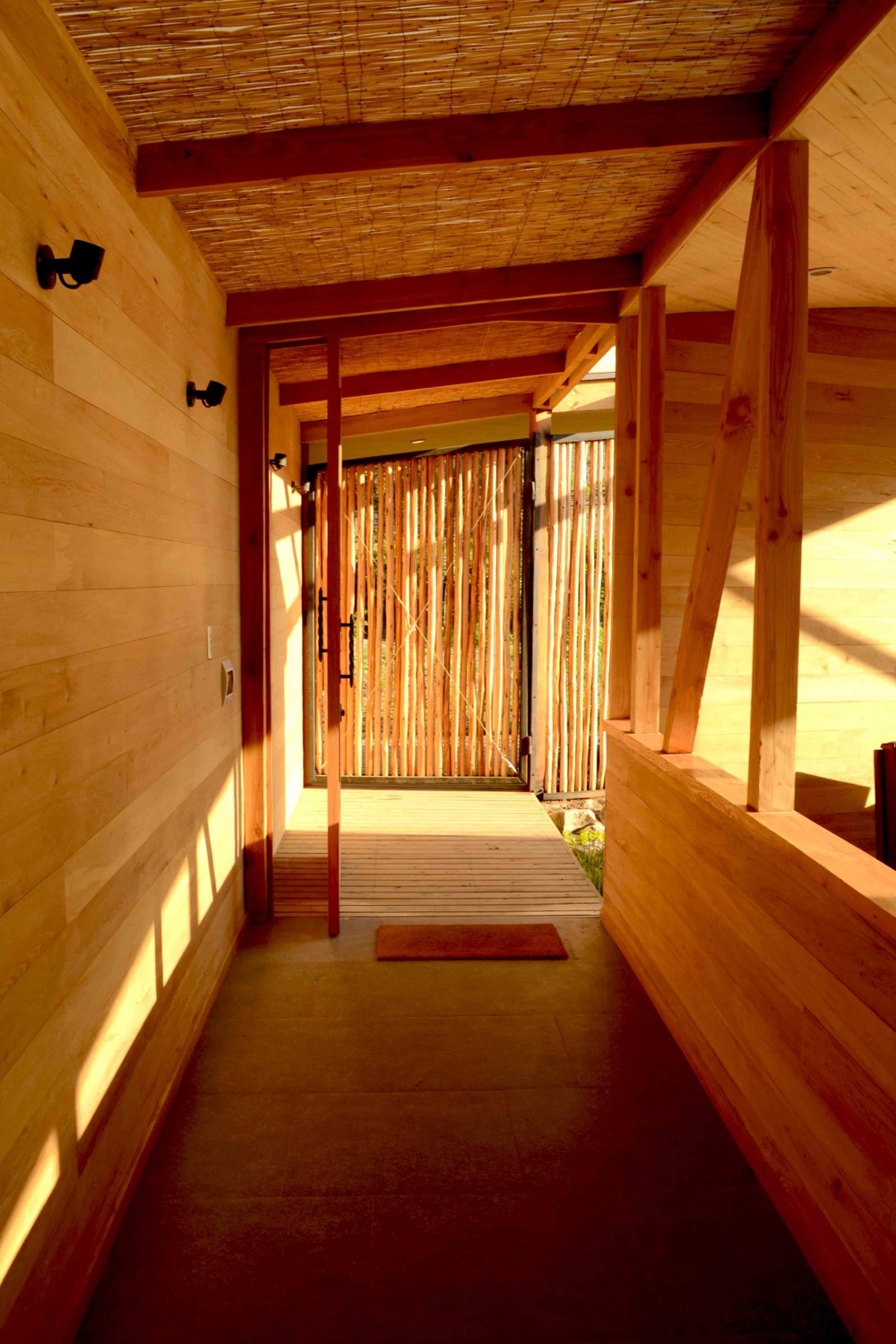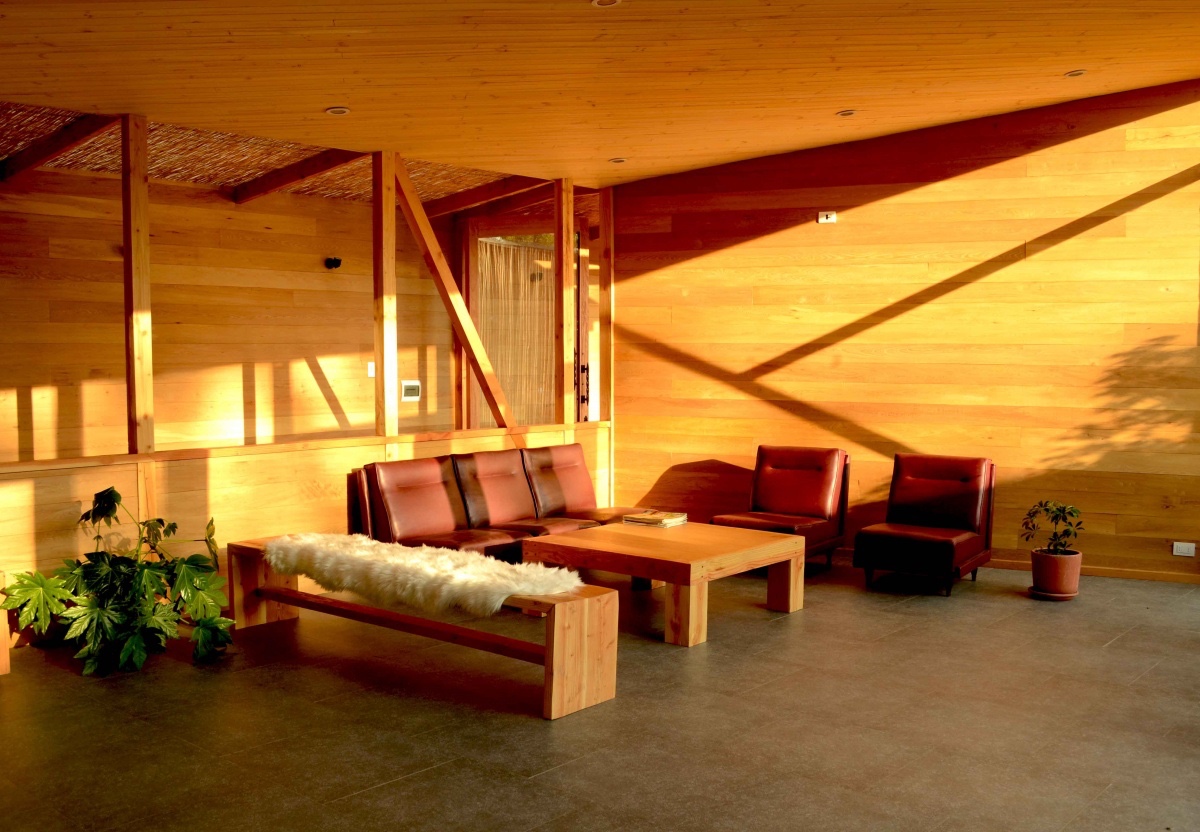 The Centro de Medicina Biologica is based in Santiago. Designed by Vientos Arquitectura, this simple wood structure was designed around the concept of silence and stillness. It incorporates an inner courtyard, placed carefully away from the bustling city.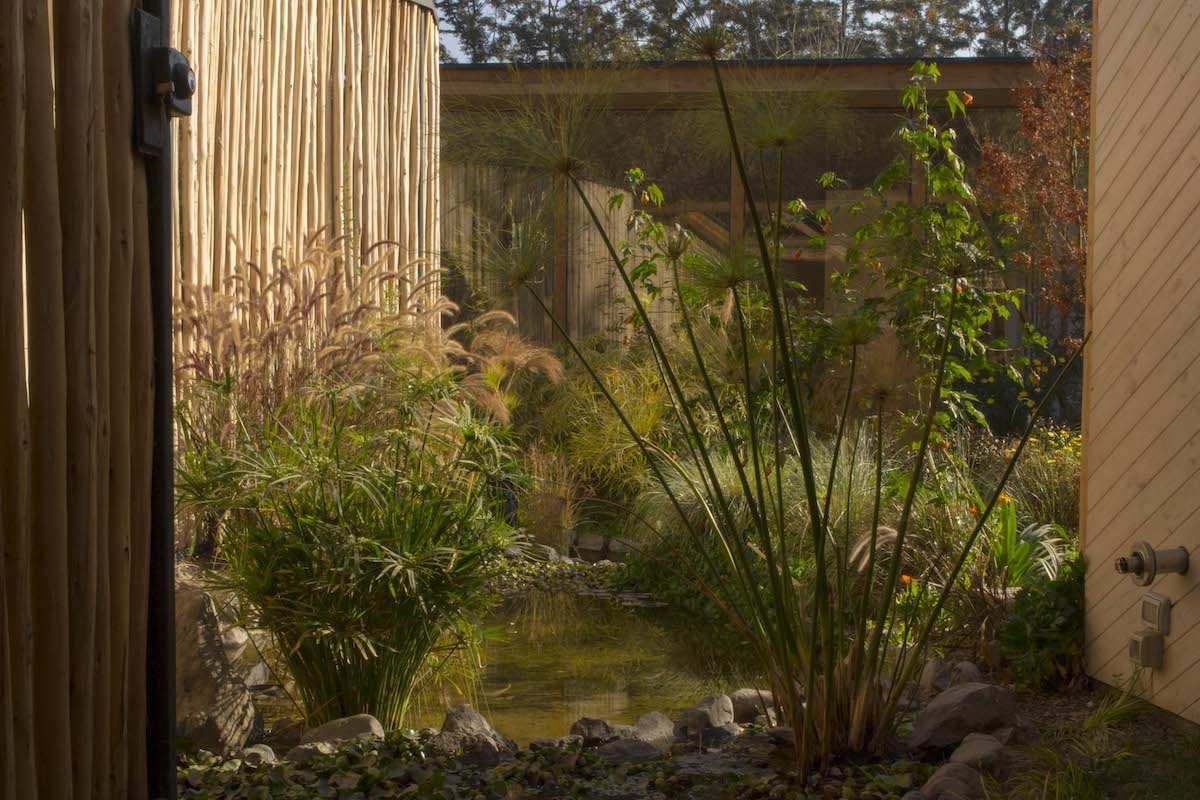 A quiet waiting area opens onto the courtyard whose vegetation, small lagoon and waterfalls aid rest and respite. Images via ChileArq.
Residential Architecture
10 X 10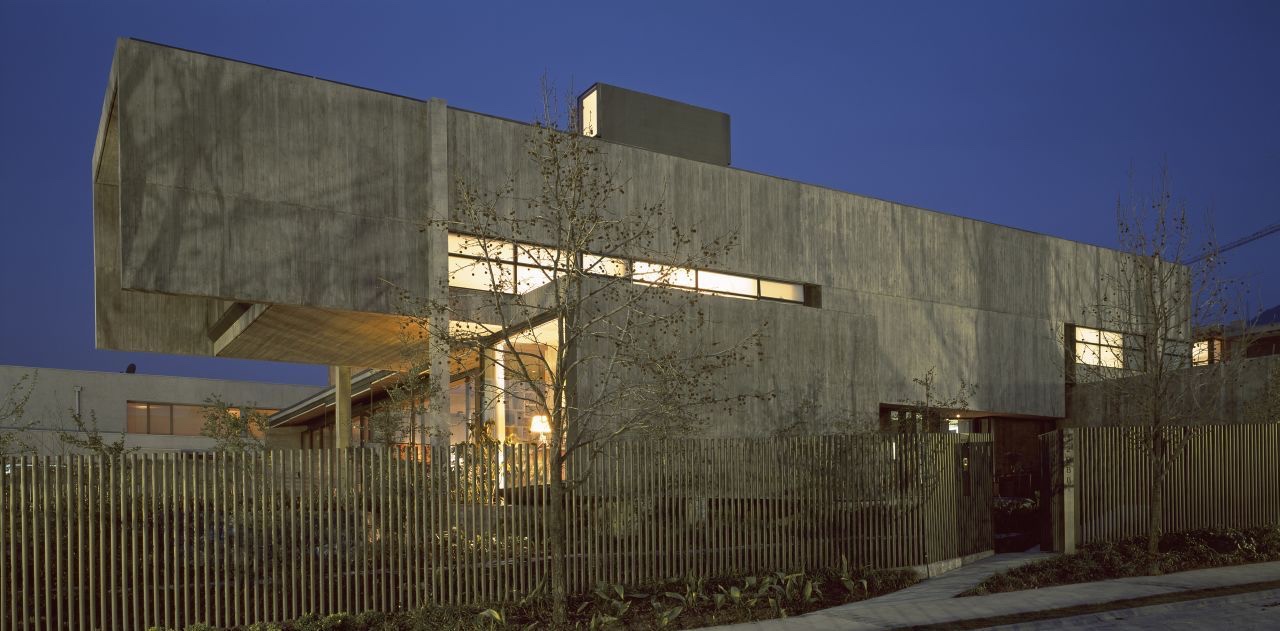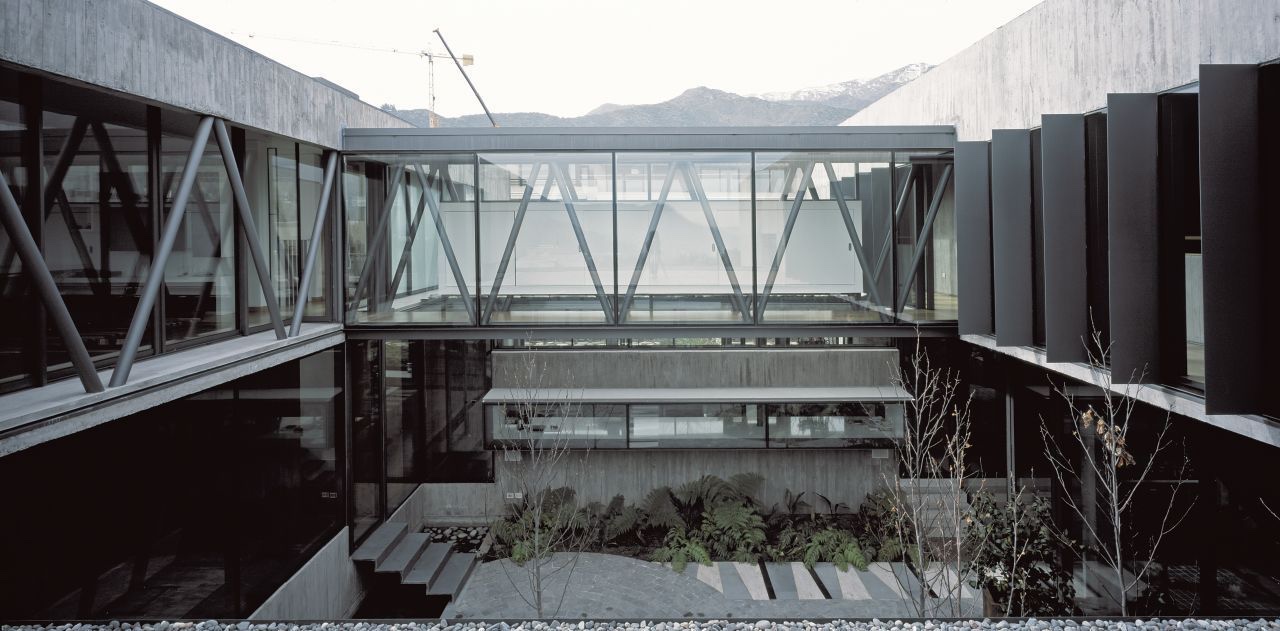 10 X 10 is located in a Santiago suburb at the foothills of the Andes Mountains. Designed by Max Núñez Arquitectos, the home was awarded 'Best New Private House' in Wallpaper* Magazine's 2013 Design Awards. 10 X 10 derives its name from the 10×10 m² central courtyard around which the house is framed. Built with cast concrete both inside and out, this home's externally heavy bulk is tempered on the inside by the extraordinary light-filled central courtyard.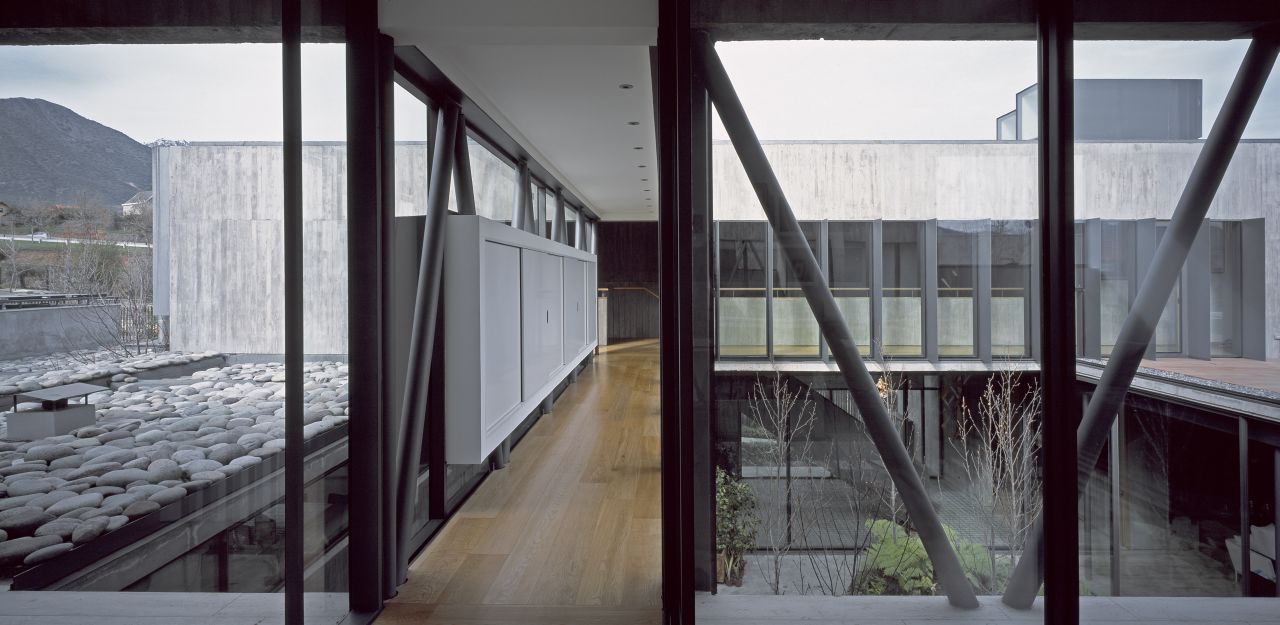 A truly modern abode, 10 X 10 is a quintessential example of modern-day Chilean architecture. Images © Erieta Attali via ArchDaily.
Chalet C7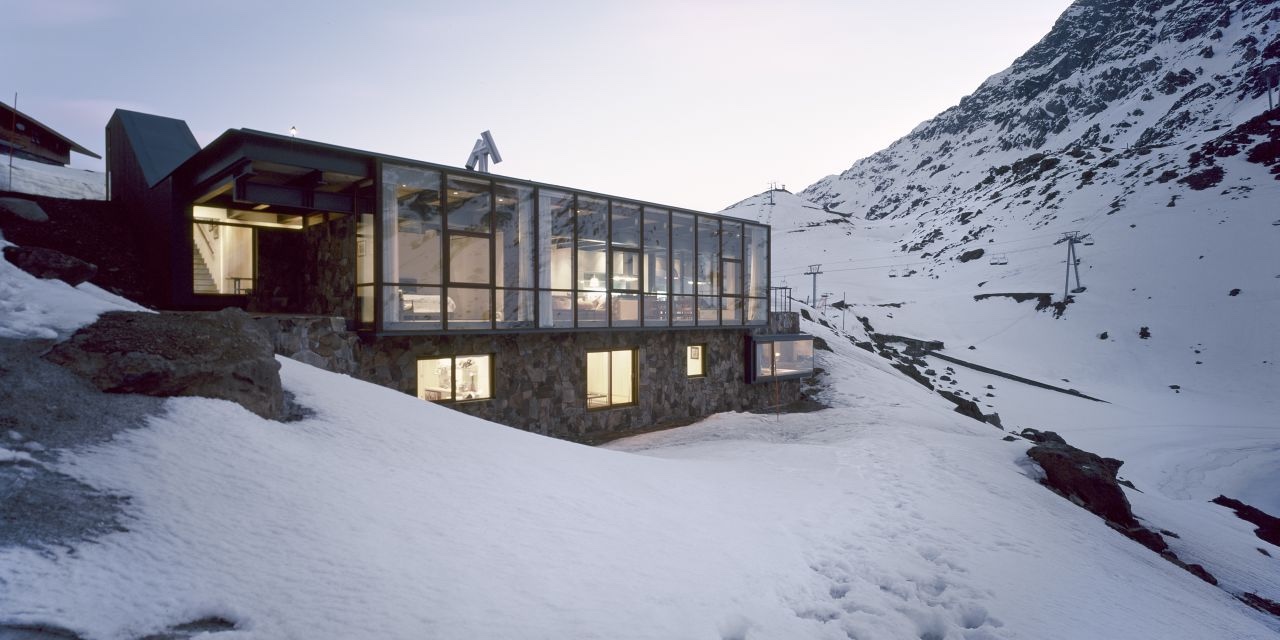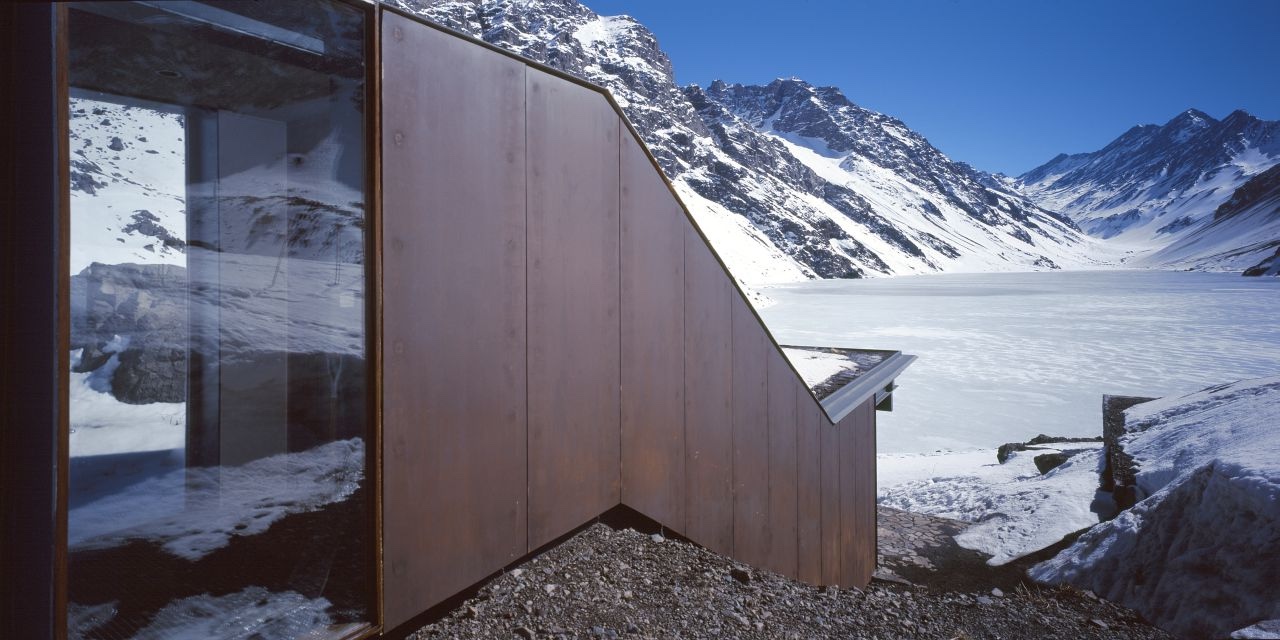 Sited in the Andes Mountains on the southern edge of Inca Lake, Chalet C7 is a remarkable home that has been inserted into a steep rocky slope. Made using two superposed volumes, architect Max Núñez ensured the house was protected from the elements and able to withstand extreme winter conditions. Images © Erieta Attali via ArchDaily.
Mirador House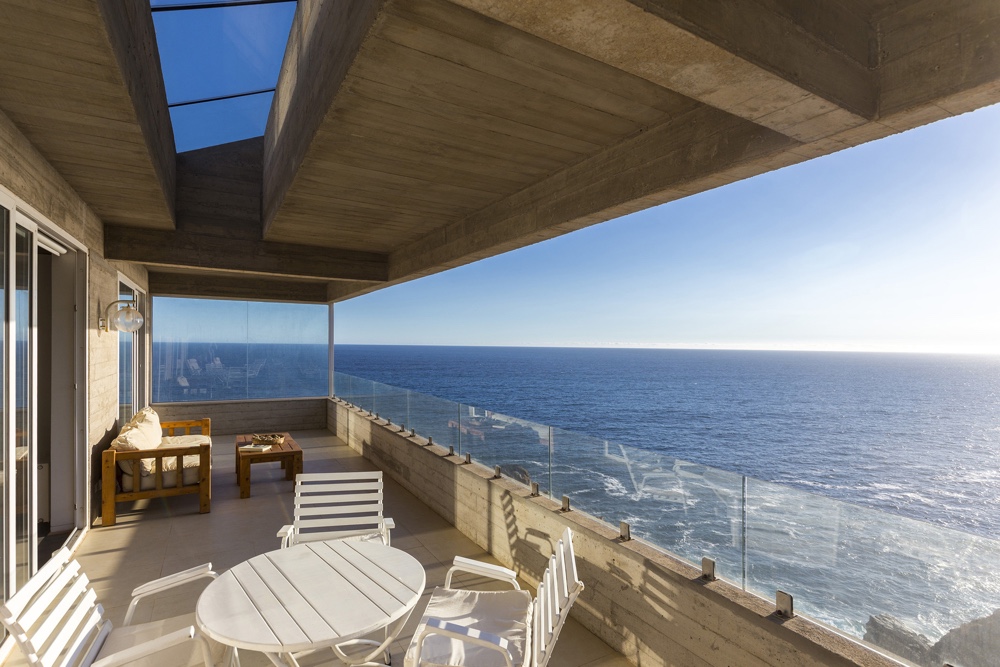 The Mirador House by Víctor Gubbins Browne + Gubbins Arquitectos is located near to Chile's principal port of Valparaíso. Comprised of symmetrical cantilevered volumes, the home's brutal-esque facade is a reflection of Le Corbusier's Villa Savoye in Paris (this villa was visited by the architects on several occasions).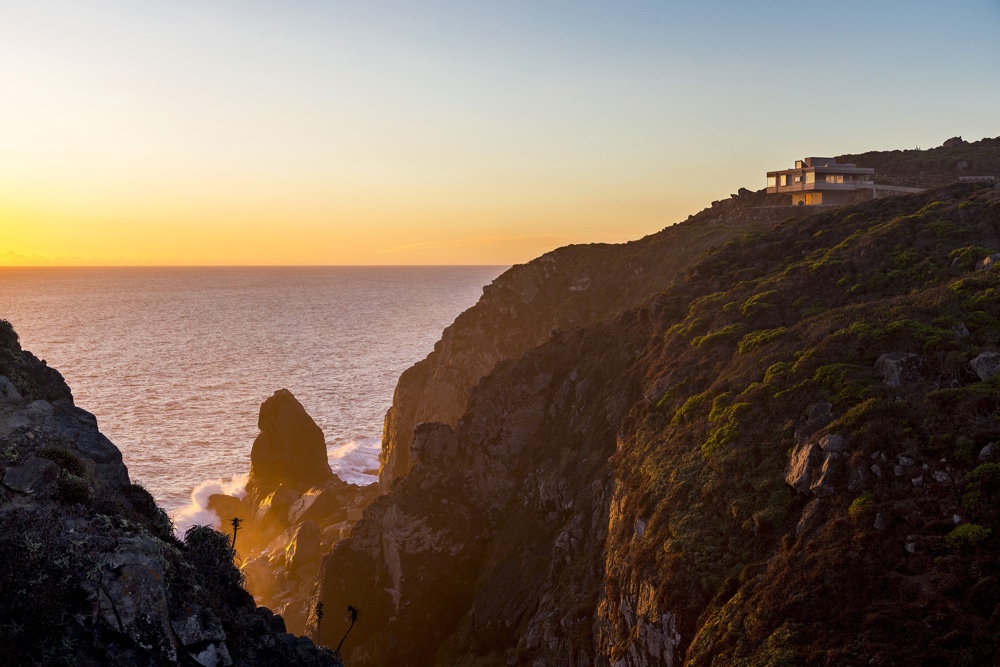 The raised main floor of the Mirador House, accessed by a concrete ramp, affords captivating views of the surrounding land and sea. Images © Marcos Mendizábal via ArchDaily.
Omnibus House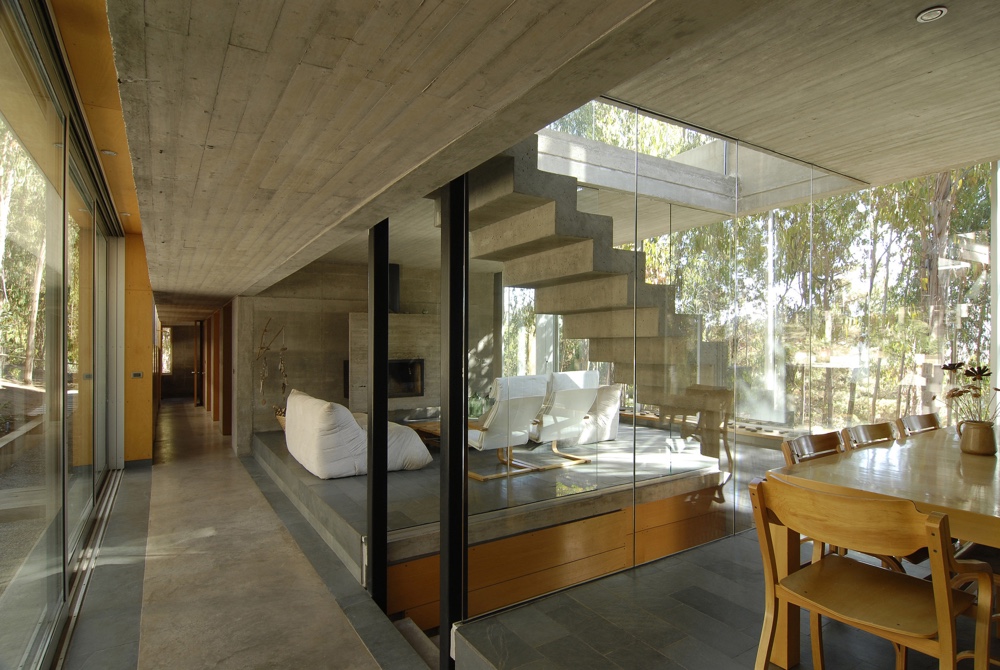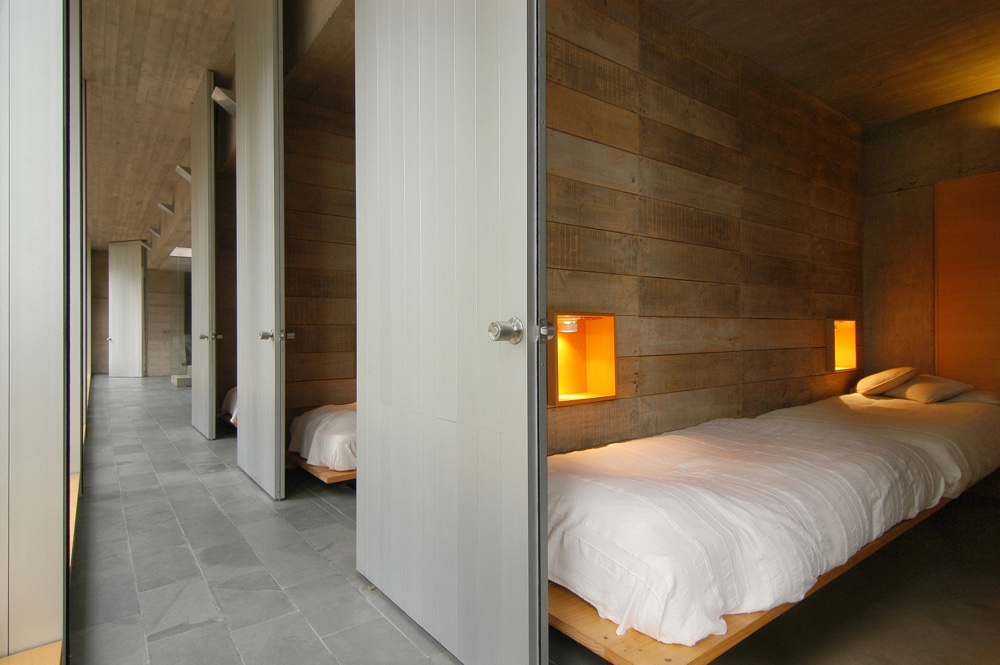 Omnibus House was designed by Gubbins Arquitectos. Built in the Chilean town of Zapallarin the country's Valparaíso region, this peaceful holiday home is surrounded by eucalyptuses.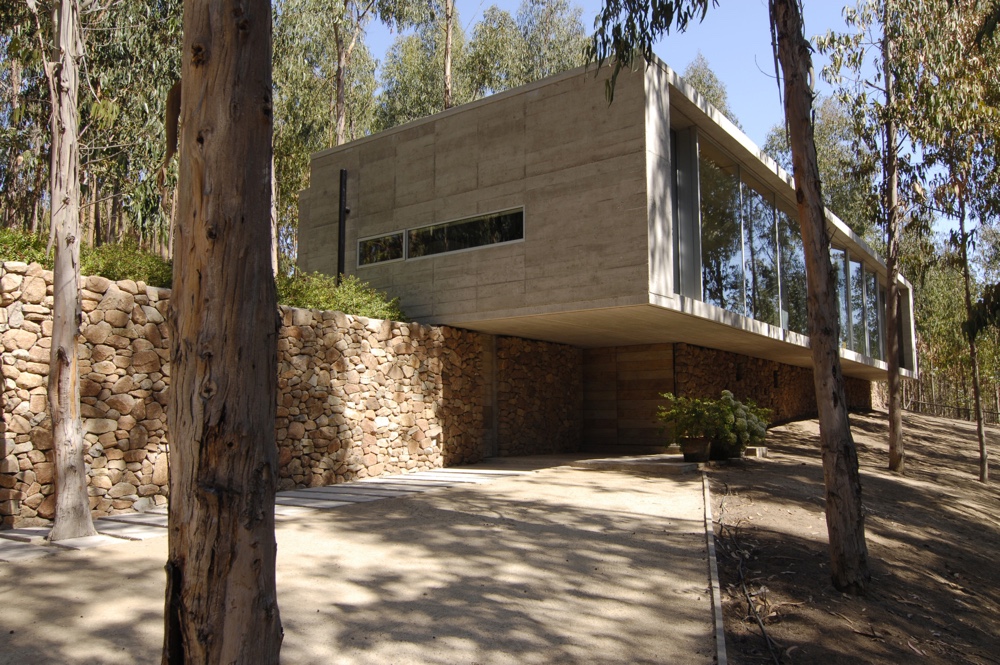 Constructed using a light grey/brown concrete, the facade of Omnibus House naturally complements its environment. Images © Marco Mendizabal via ArchDaily.
Till House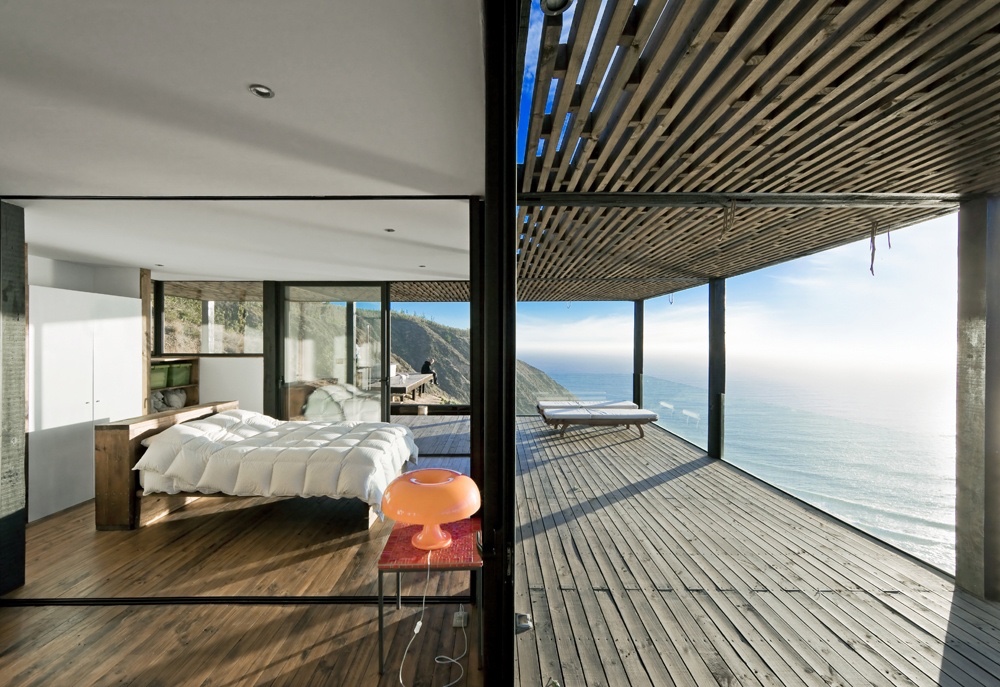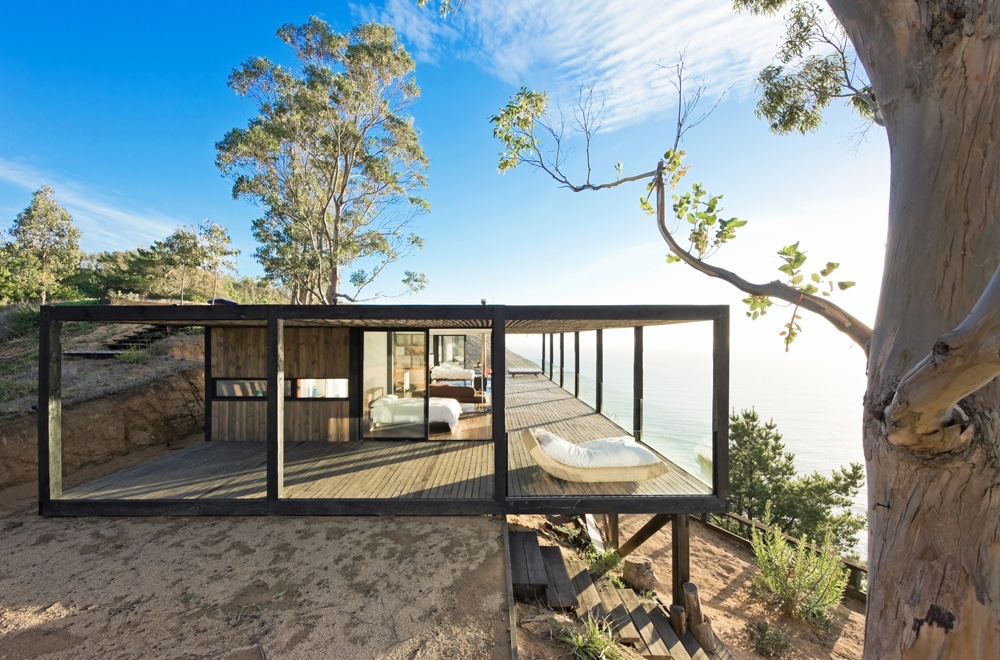 Till House by WMR Arquitectos can be found in Chile's Libertador General Bernardo O'Higgins Region. Built on a high rocky cliff (with stunning Pacific views), this bright house is a composition of wooden modules (the beams and columns remain visible), made using local wood and labor. Images via ChileArq.