Carl Hansen & Søn, the celebrated Danish furniture manufacturer, is introducing three classic chair designs to its considerable portfolio: Ole Wanscher's 1951 OW124 Beak Chair; Hans J. Wegner's 1950 CH23 dining chair and Poul Kjærholm's 1955 PK1 dining chair.
OW124 Beak Chair
Ole Wanscher (1903-1985) was a Danish architect and a professor of architecture, specialising in furniture design. Wanscher is recognised as having a significant influence in shaping the evolution of Danish furniture, in his capacity as both a designer and a teacher. Wanscher approached furniture design as though it was a branch of architecture, emphasising its construction, resilience and form.
RELATED: The Captivating Danish Home of Carl Hansen & Søn's CEO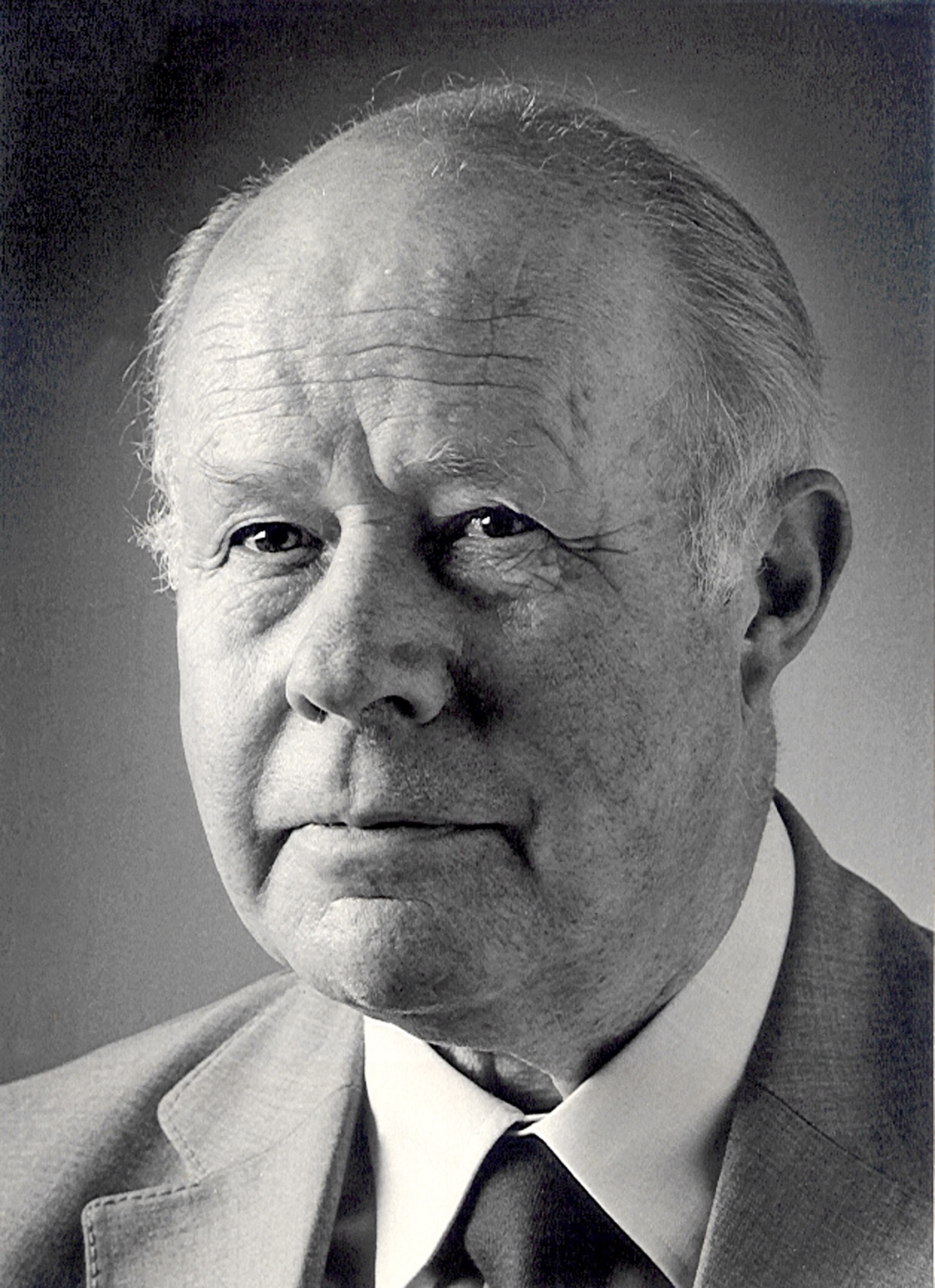 Carl Hansen & Søn is introducing Ole Wanscher's 1951 OW124 Beak Chair to its collection. Characteristic of Wanscher's designs, the Beak Chair is slender and elegant, and takes its 'nickname' from the beak-like, curved armrests. Knud Erik Hansen, Carl Hansen & Søn CEO, explains that 'the chair epitomizes Wanscher's desire and ability to explore materials and shapes.' A truly arresting seat, the OW124 unites both classic design with exceptional modern-day appeal.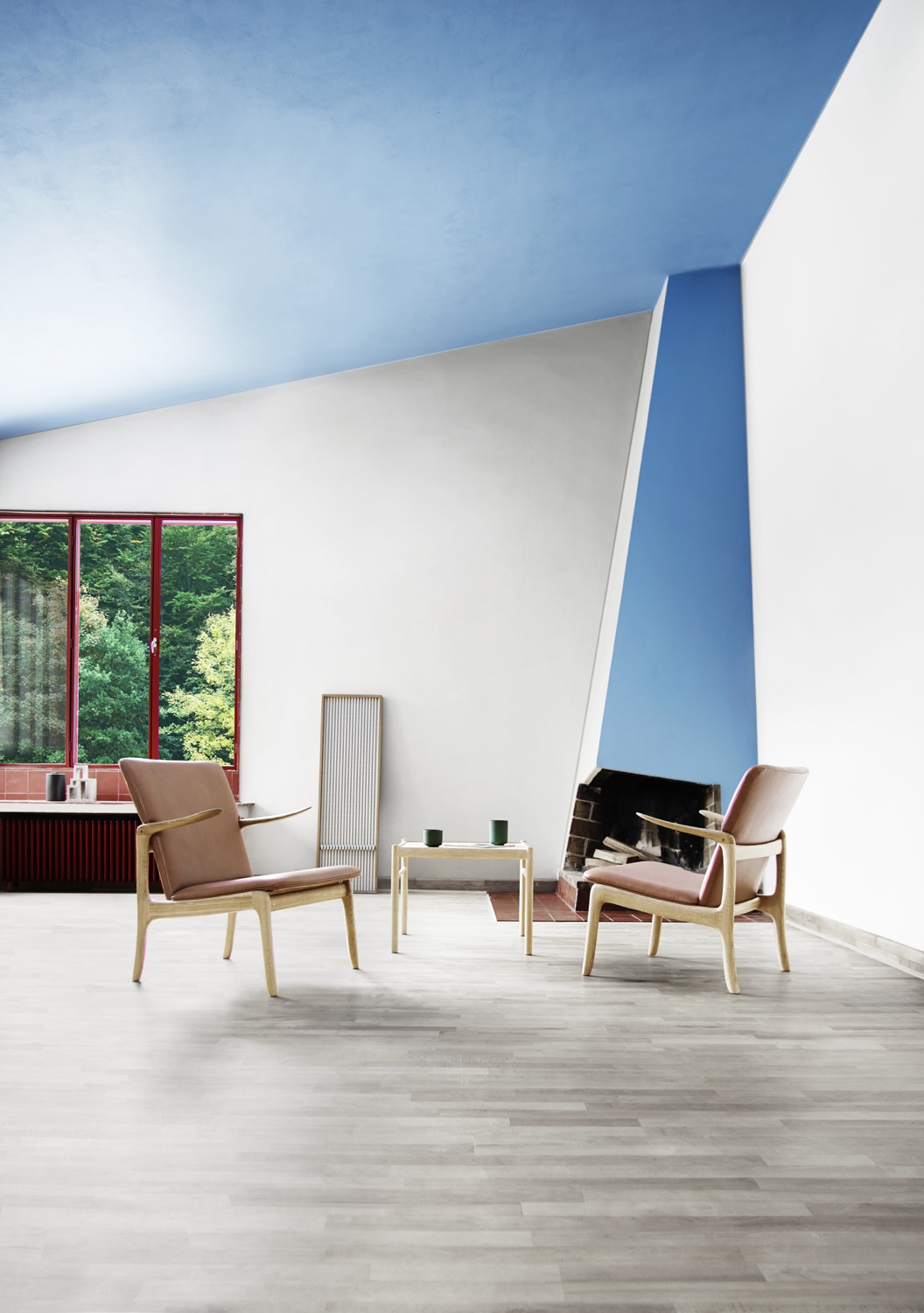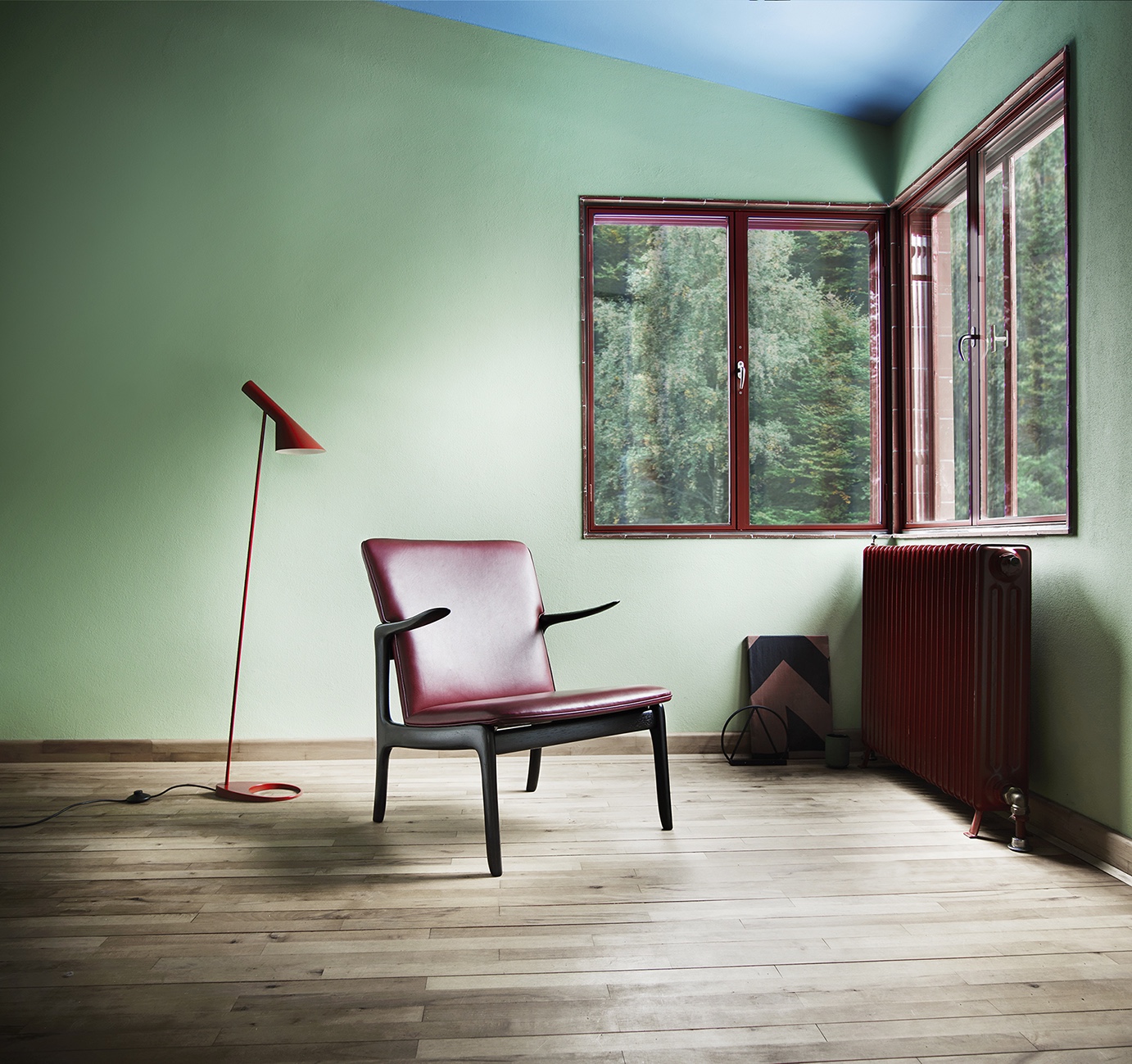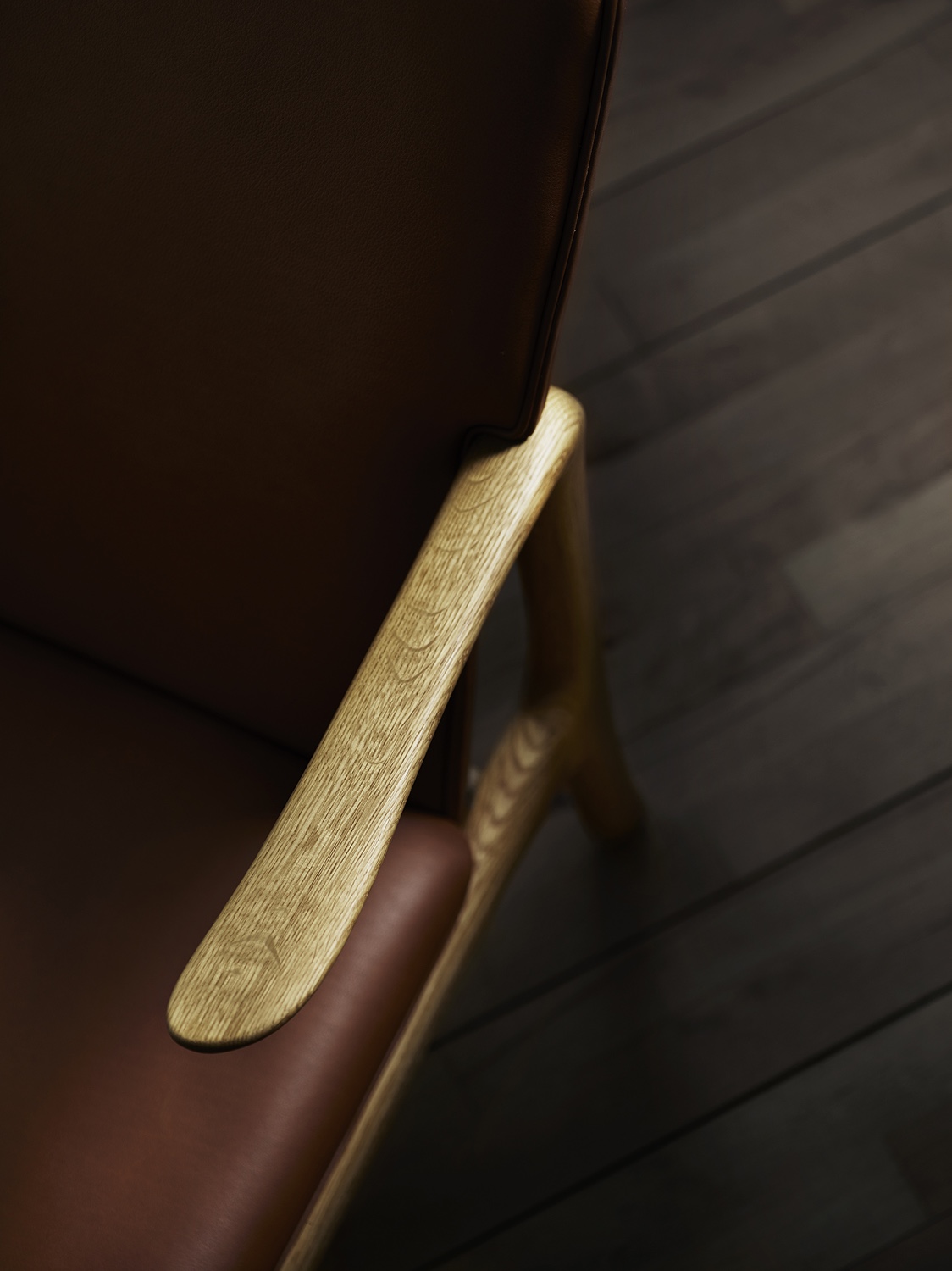 CH23 Dining Chair
Hans J. Wegner (1914-2007) is—in this writer's opinion—Denmark's greatest chair maestro, designing more than 500 chairs during his lifetime. Wegner's genius was the manner in which he made a complex, intricate chair, appear entirely simple in its presentation. His emphasis on function and aesthetic appeal, produced a plethora of distinctive and sculptural chair designs. Both mid-century and contemporary, Wegner's chairs maintain their rightful place in annals of chair design.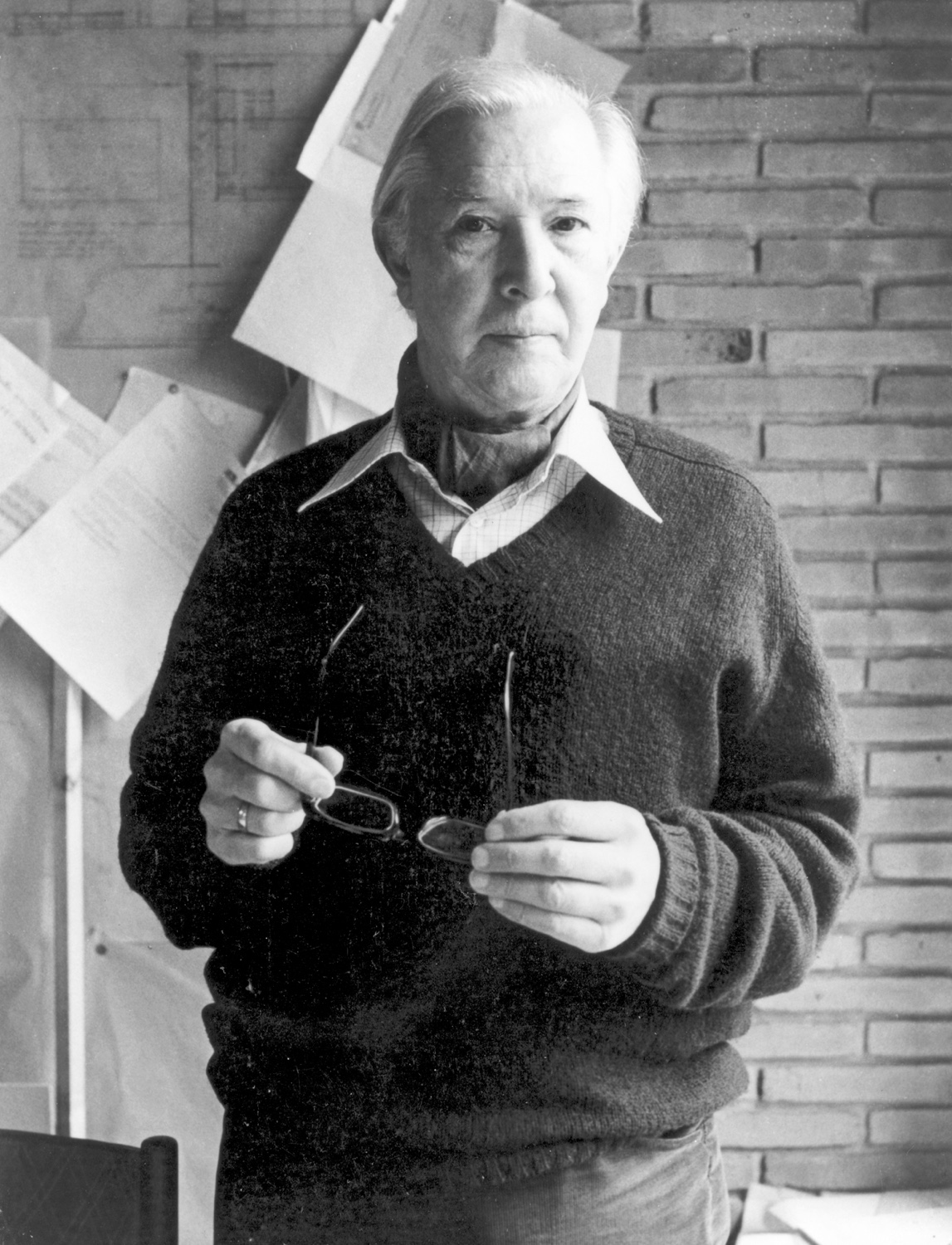 RELATED: 12 Iconic Chair Designs from the 1950s
RELATED: 10 Iconic Chair Designs from the 1960s
Carl Hansen & Søn is reintroducing Wegner's CH23 dining chair, further adding to its already extensive collection of Wegner's designs. Out of production for five decades, the chair was introduced by Carl Hansen & Søn in 1950; it was one of the first pieces designed exclusively by Wegner for the Danish furniture manufacturer. Typical of Wegner, the CH23 appears simple and clean, yet it is characterised by many finer details: from the double-woven seat to the arched rear legs, designed to ensure optimum stability. In addition to its handsome form, the CH23 combines function with quality, its configuration augmented by Wegner's profound understanding of ergonomics: 'You can remain comfortably seated [on the CH23] for hours without getting tired,' observes Knud Erik Hansen.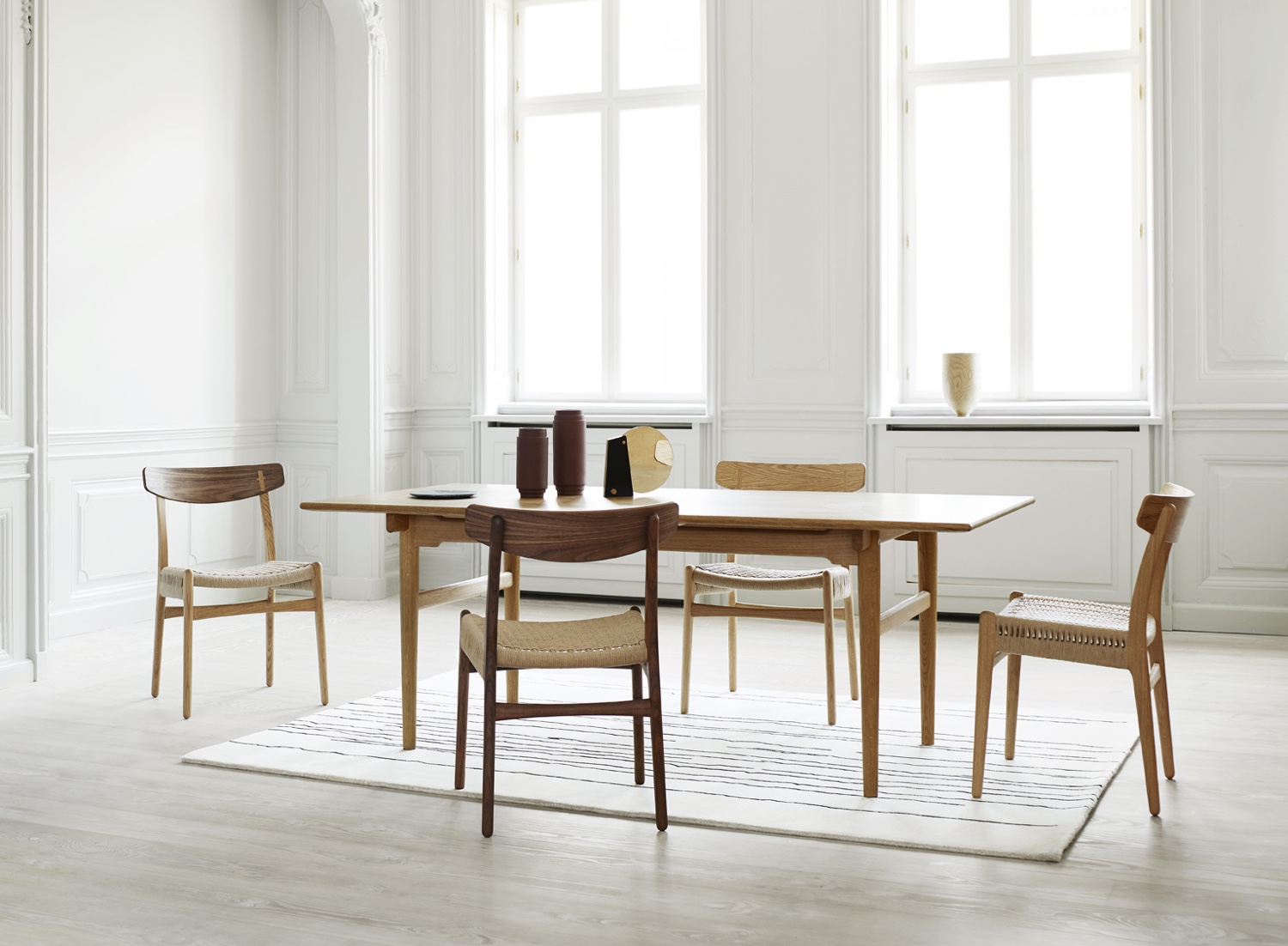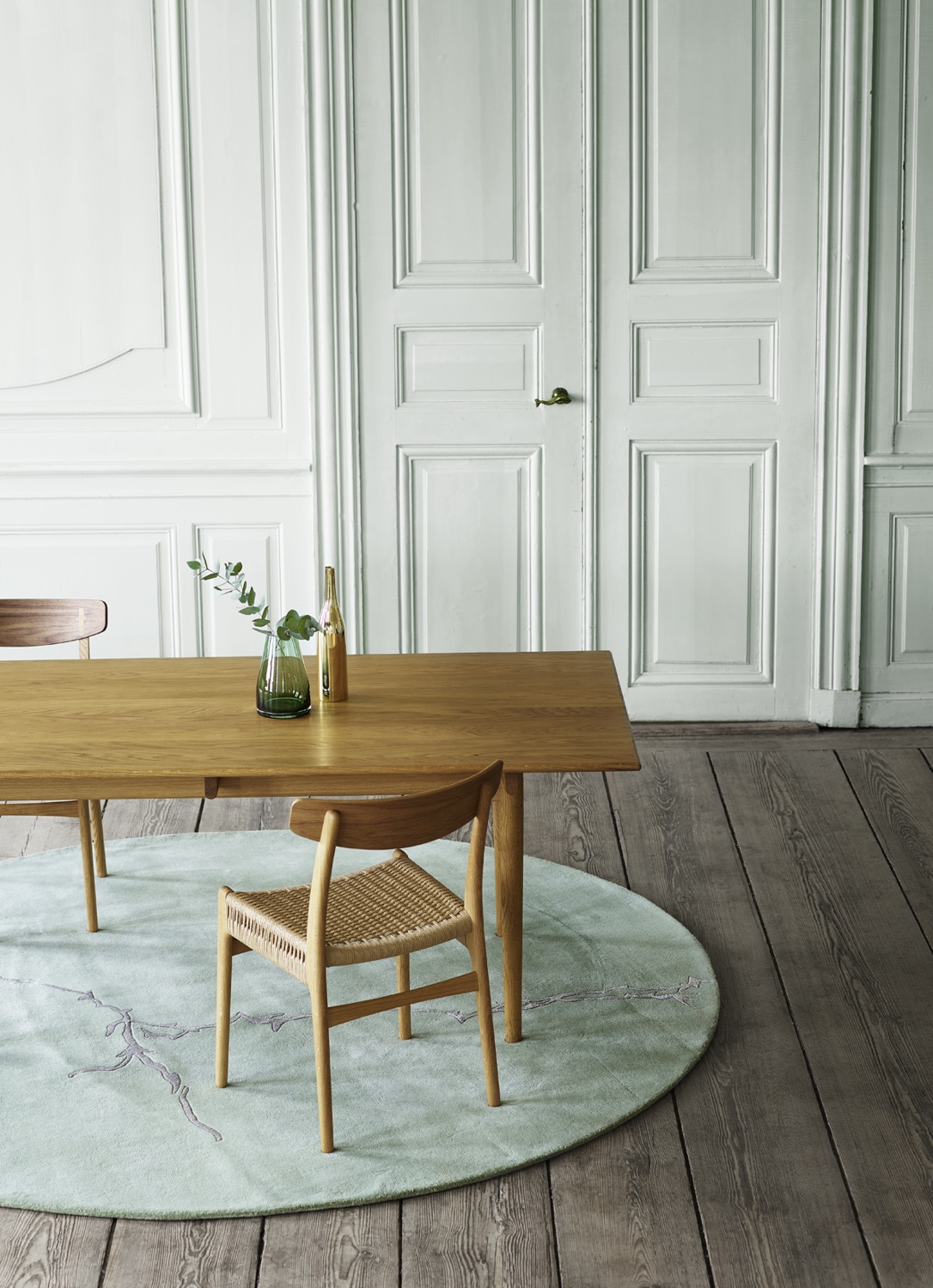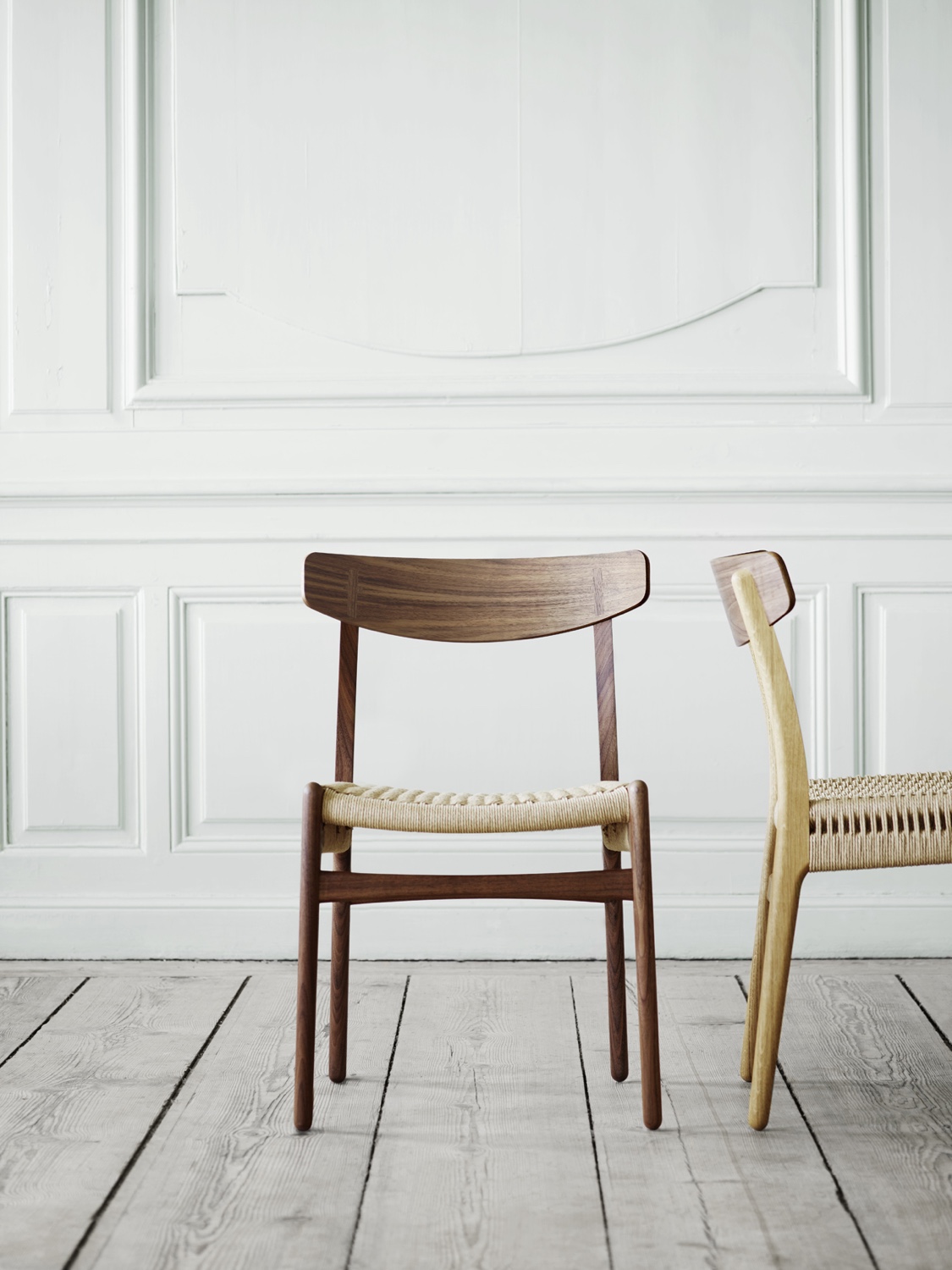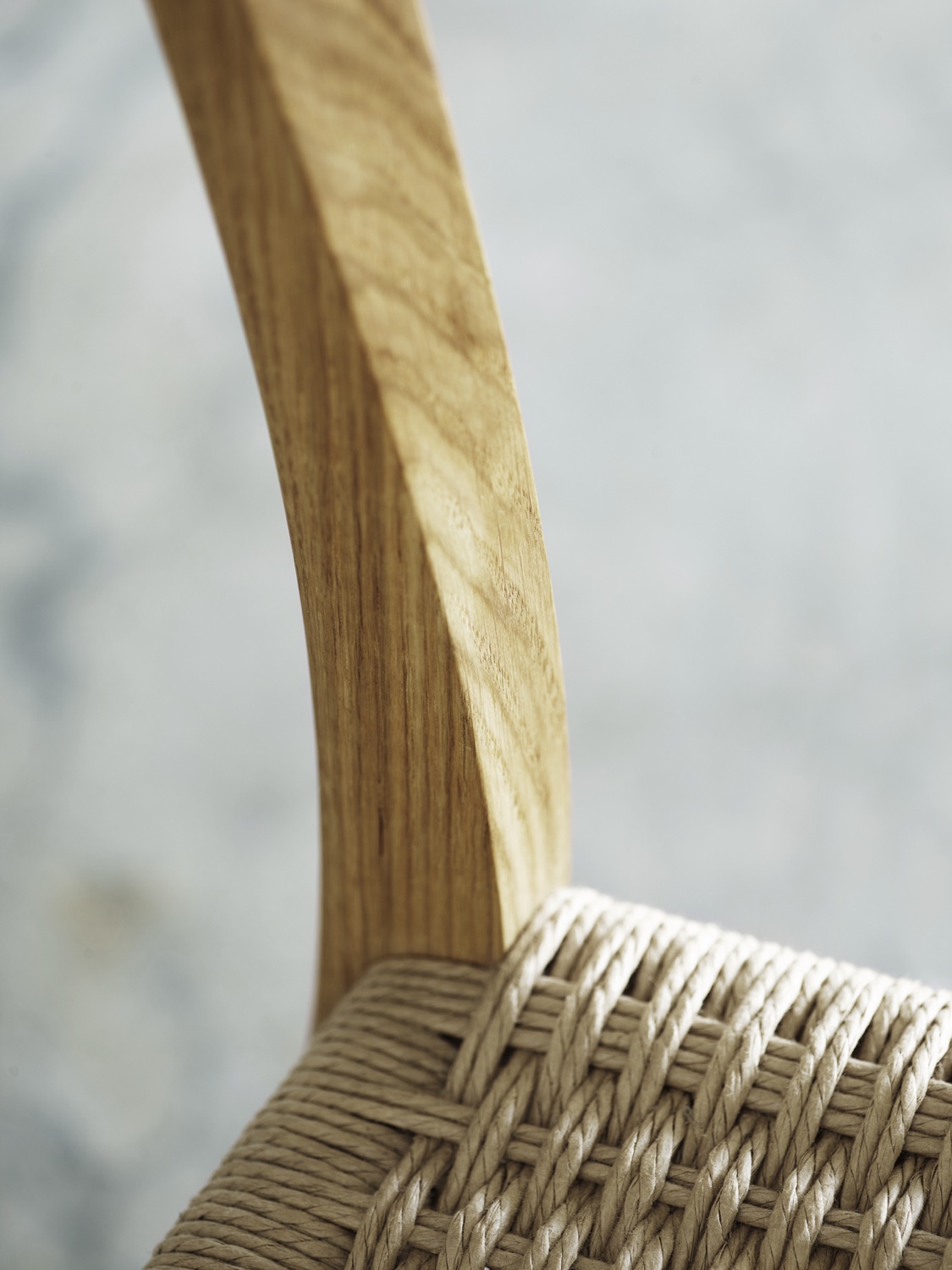 PK1 Dining Chair
Poul Kjærholm (1929-1980) was a Danish master craftsman, mastermind and innovator. Supervised and mentored by Hans J. Wegner while at the Furniture School in Copenhagen's School of Arts and Crafts, Kjærholm would grow to become a veritable 'furniture architect'. Demanding a lot from his furniture and pushing materials to reach their maximum potential, Kjærholm believed in an aesthetic clarity, achieving designs that were simple and pure. Despite appearing straightforward, Kjærholm's designs are a study in craft, clarity and detail.
Carl Hansen & Søn is introducing Poul Kjærholm's first dining chair: the 1955 PK1. 'We are proud to have the opportunity to manufacture Kjærholm's first dining chair—a very elegant design from the master's hand," says Knud Erik Hansen. Restrained, unflashy and without frills, the PK1 mixes the rigidity of steel with the organic quality of flag halyard. The result is a dining chair whose wow factor lies in its perfect poise and mannerly reserve.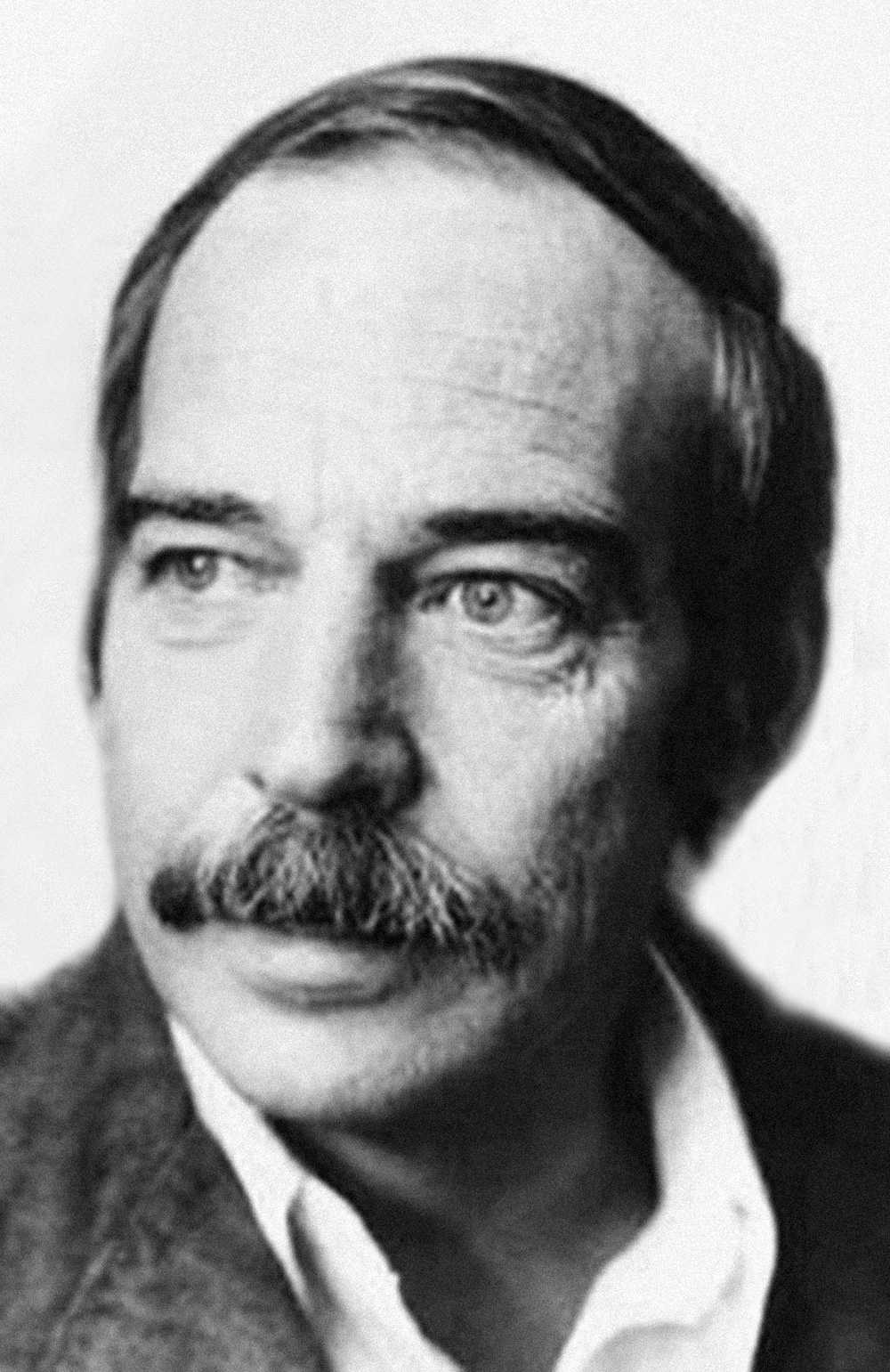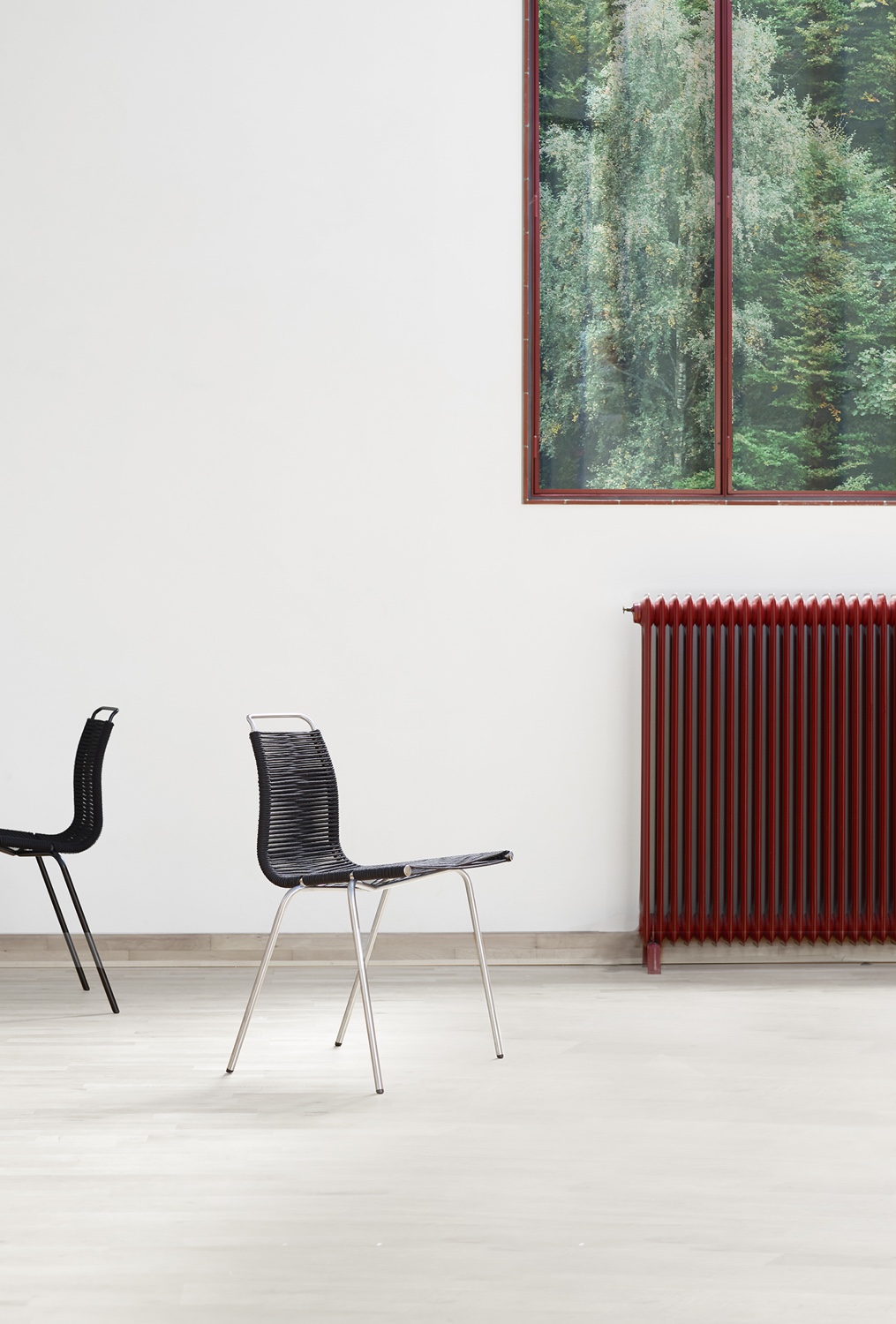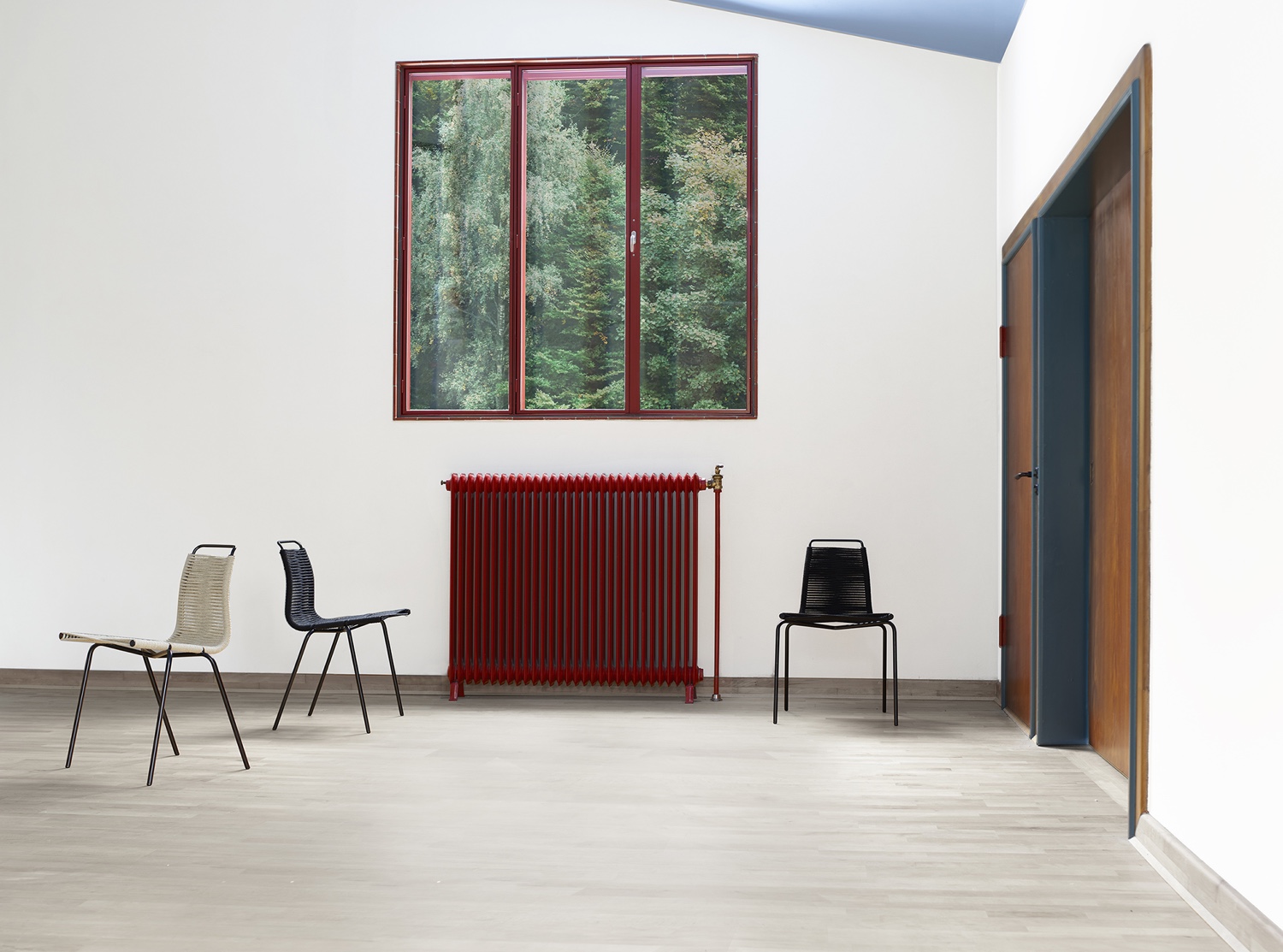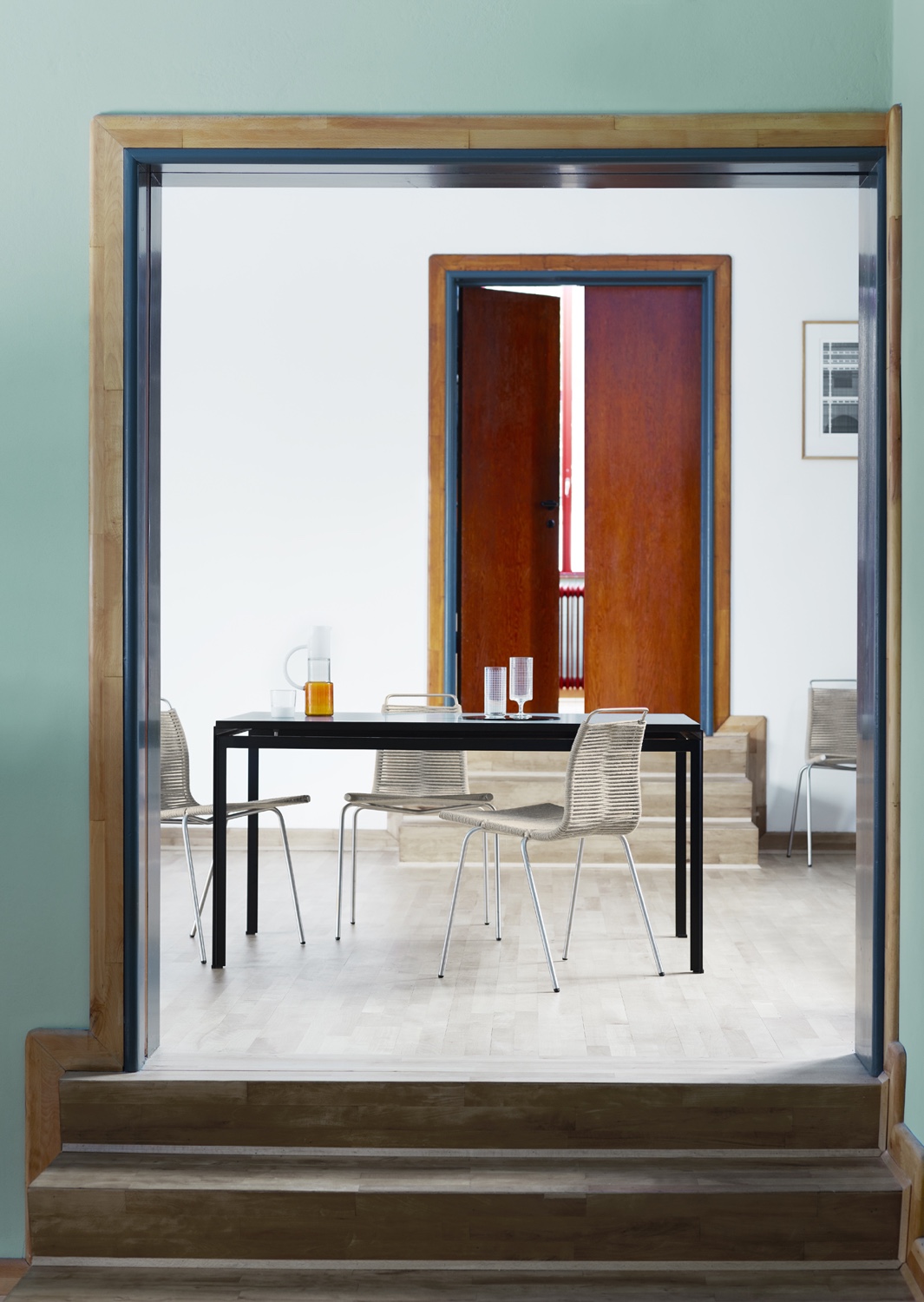 All photos courtesy of Carl Hansen & Søn.
Chair details via Friends & Co.