A home is different things for different people. Some feel it is a perfect shelter and a refuge where they spend most of their day while for others tend to use it just as a place to hang their hat and coat as they move about and explore the world. The fabulous and unique Calders House designed by narch in a quiet corner of Catalonia, Spain is a residence that seems to blur traditional lines between the outdoors and the interior in an expansive and ingenious fashion. The budget family home is unlike any other with simple concrete walls and ceiling being combined with sliding glass doors and a metallic mesh that ushers in more textural contrast.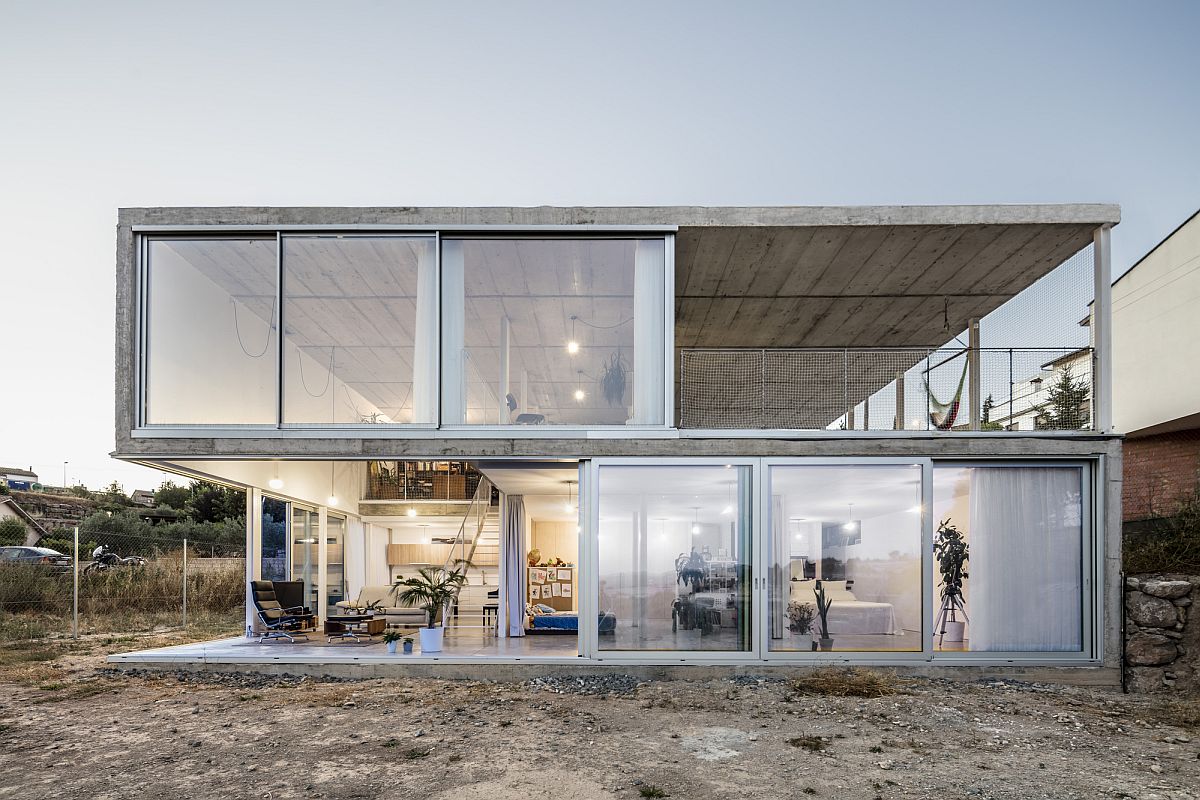 Instead of the traditional floor plan that features entrance and garage on the lower level of a house and the living area on the upper level, this residence flips the idea to achieve the right functionality. The open plan living area, kitchen and dining space are housed on the lower level with the studio, hangout and garage on the upper floor. A smart staircase and ramp connect the two levels with a mesh acting as railing. With a breezy design that feels both casual and modern, this is a space where one feels like they are living under the sky! [Photography: Adrià Goula]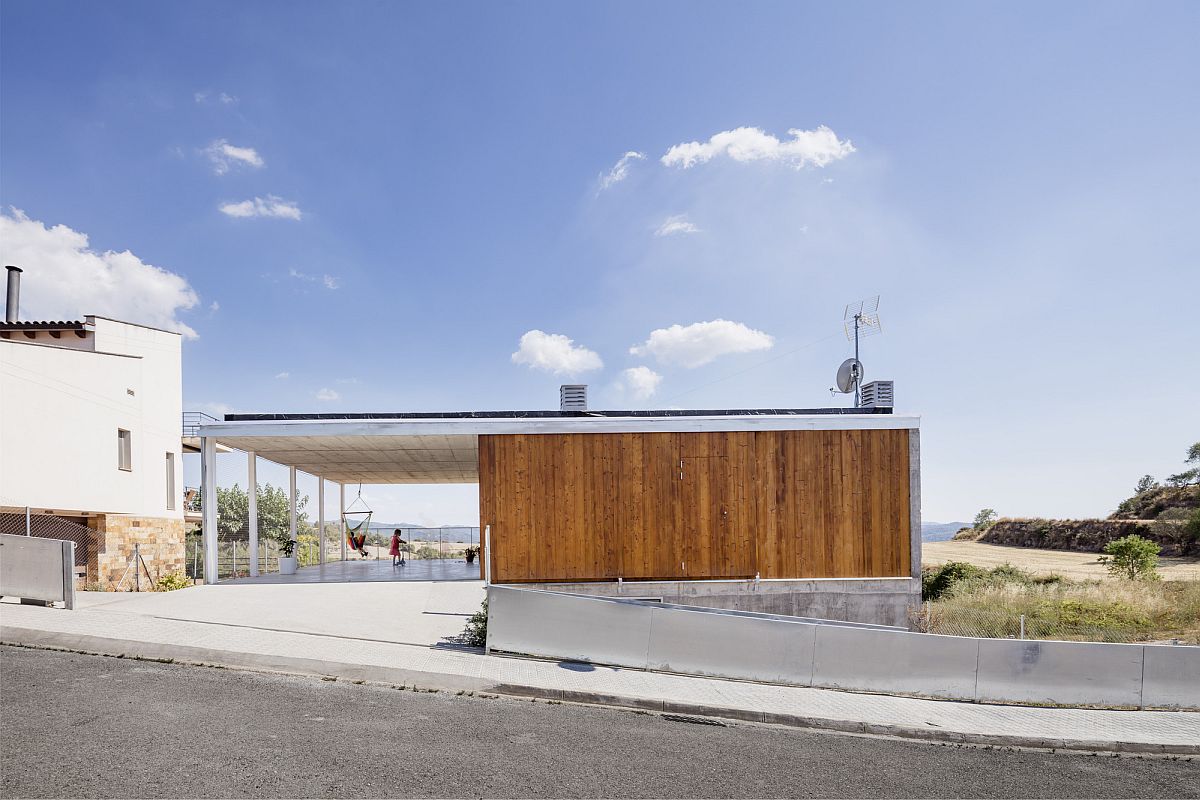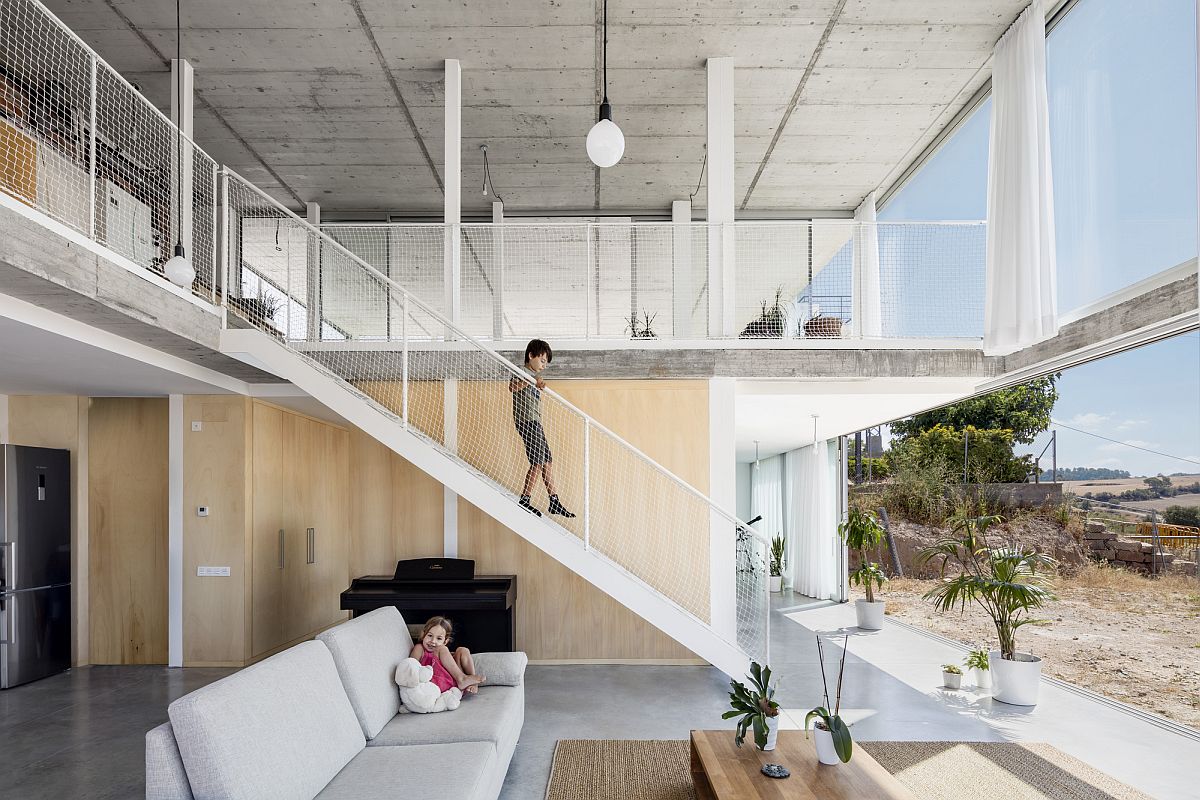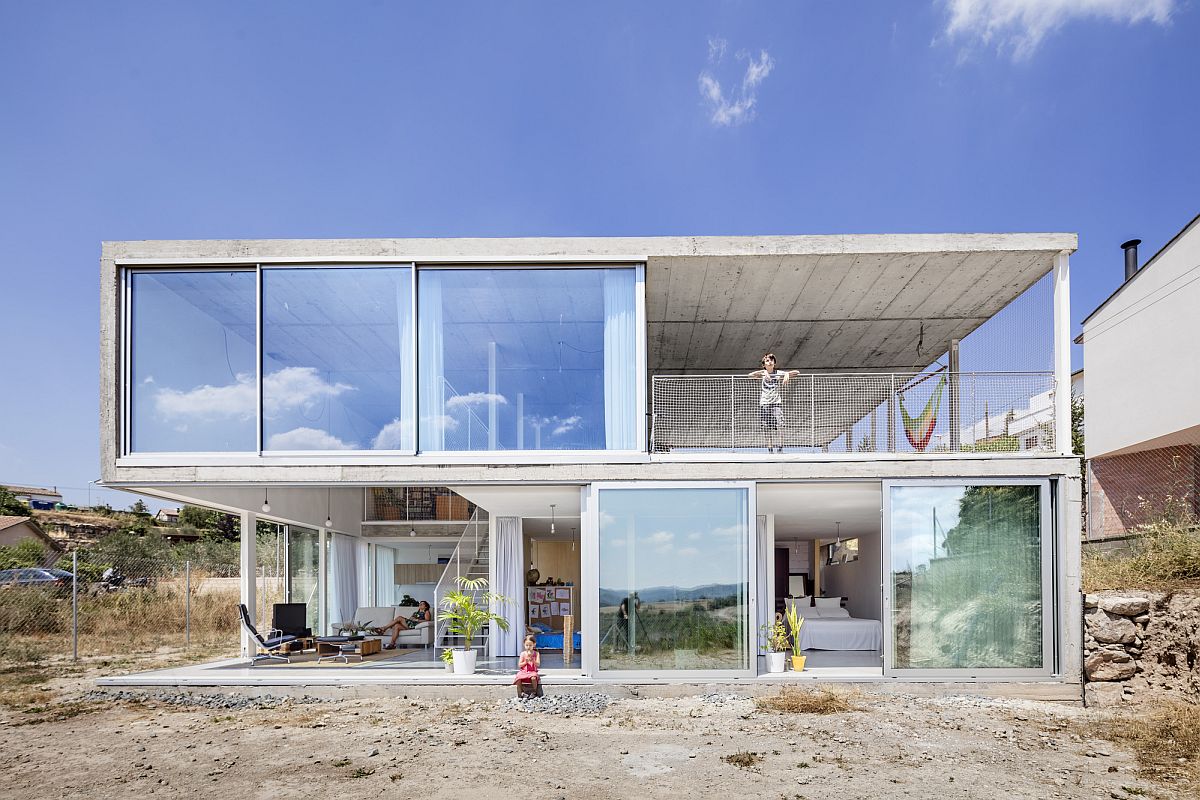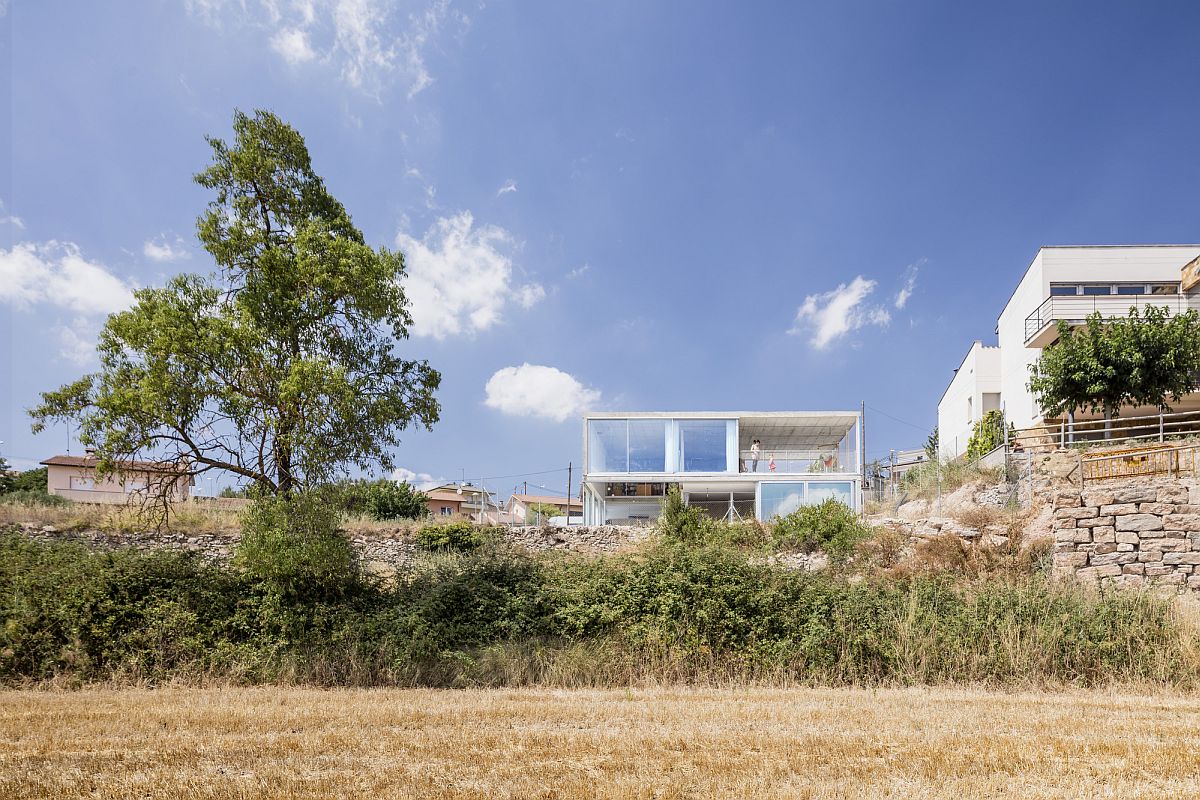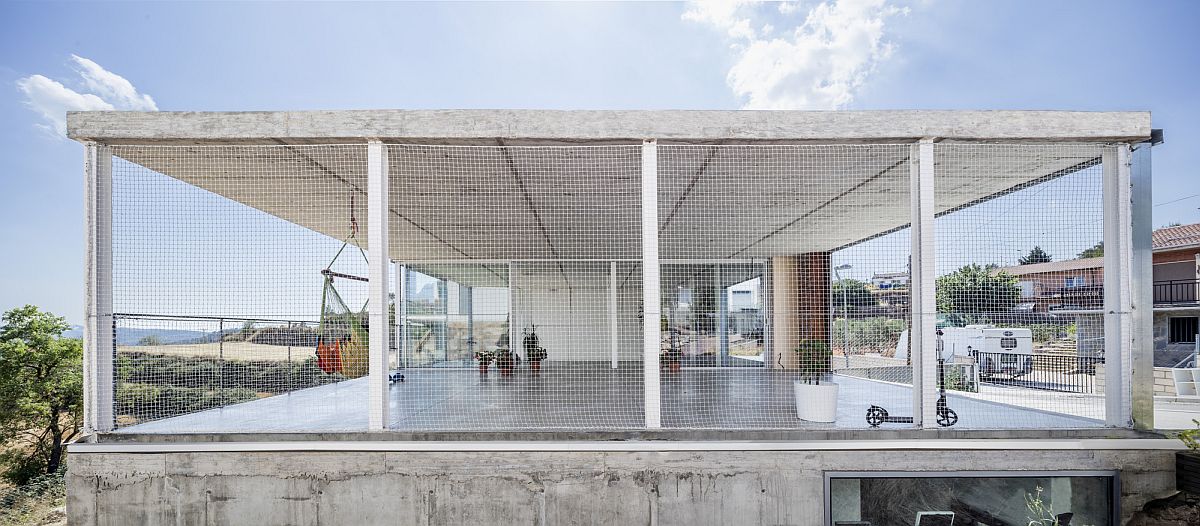 We wanted to create a continuity between the natural setting and the house. We wanted to bring the exterior in and became part of the interior, where the inside and outside were surprisingly continuous. We like the idea of designing a house with the feeling "Volkswagen camper van" being seen as a rolling symbol of independence and freedom, combining comfort, performance and style living with nature.