The inimitable style of lofts in Brooklyn is renowned globally, with homes all across the world trying to replicate its unique industrial-chic flavor. Part of an old YMCA building in Brooklyn Heights, this gorgeous loft is nestled on the top two levels of an aged building that was converted into apartments in the early 1980s. Shaking off its dark and cluttered look, the revitalized loft designed by Elizabeth Roberts Architecture & Design is a hip dwelling that embraces the personality of its owners gleefully. With a grand and adjustable bookcase wall one side and colorful artwork on the other, the living area of this renovated home is truly fascinating.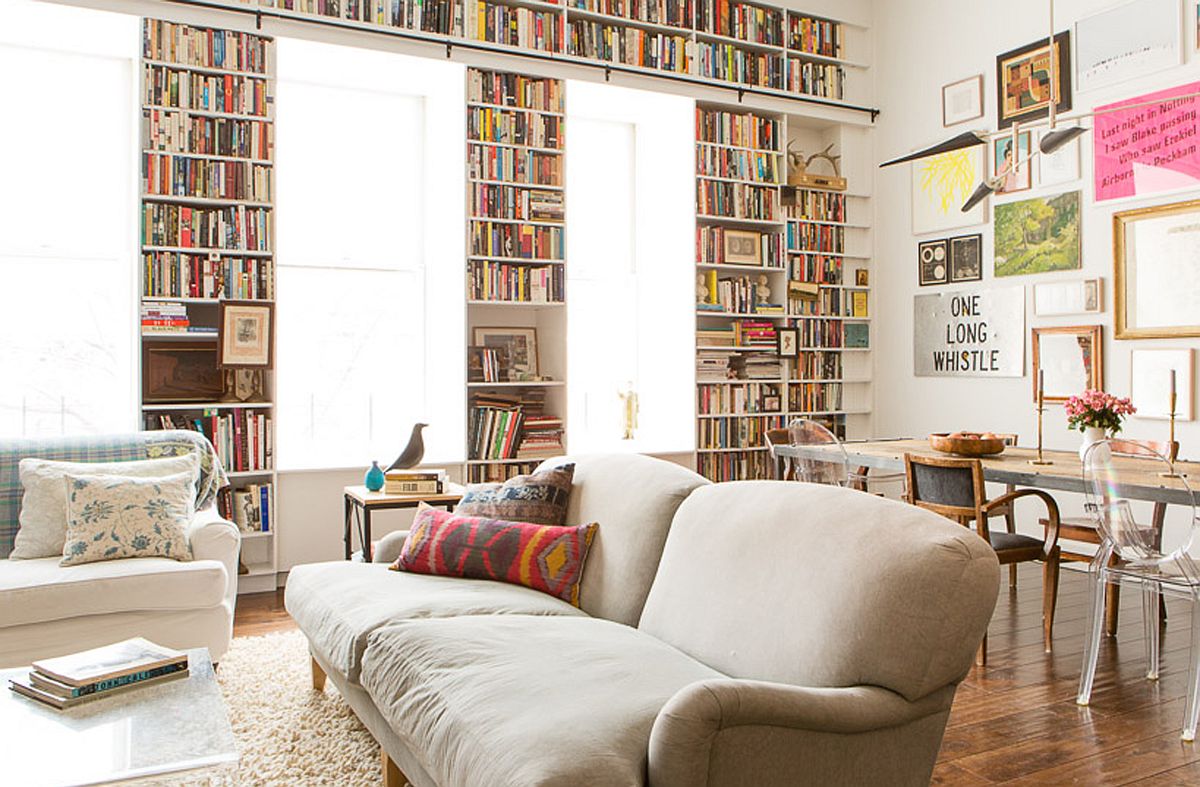 The specific design of the interior came about with the architects marrying the individual interests of the homeowners; one finding solace in the world of books and the other browsing through the vivacious realm of art! The old hung ceilings were done away with and the internal partitions demolished to fashion this open living area where the kitchen, dining room and sitting/party zone share a common visual. A flood of natural light through the industrial windows adds to the cheerfulness indoors, even as a sculptural staircase leads to the top floor containing the nursery, master bedroom, bathroom, study and laundry.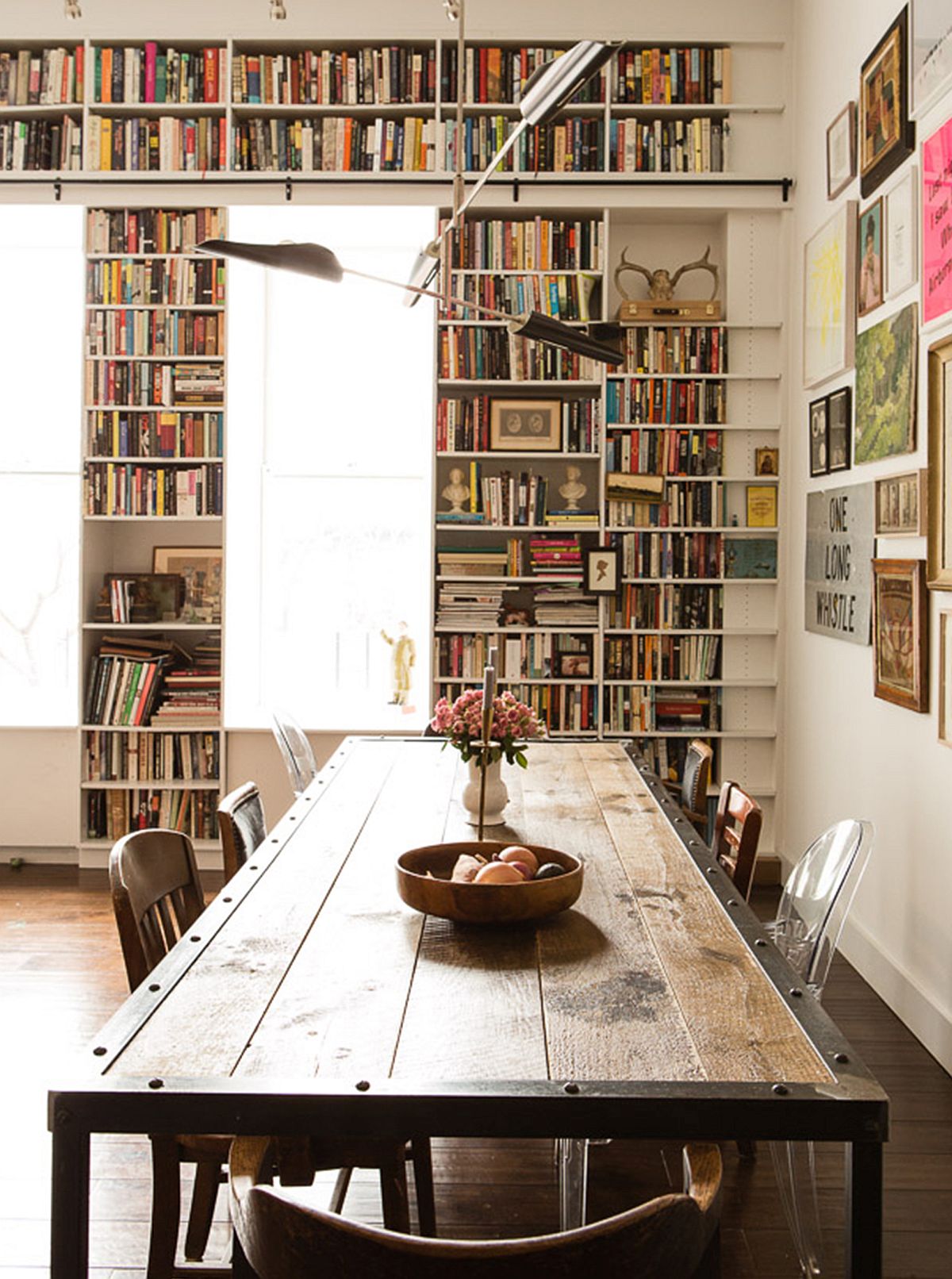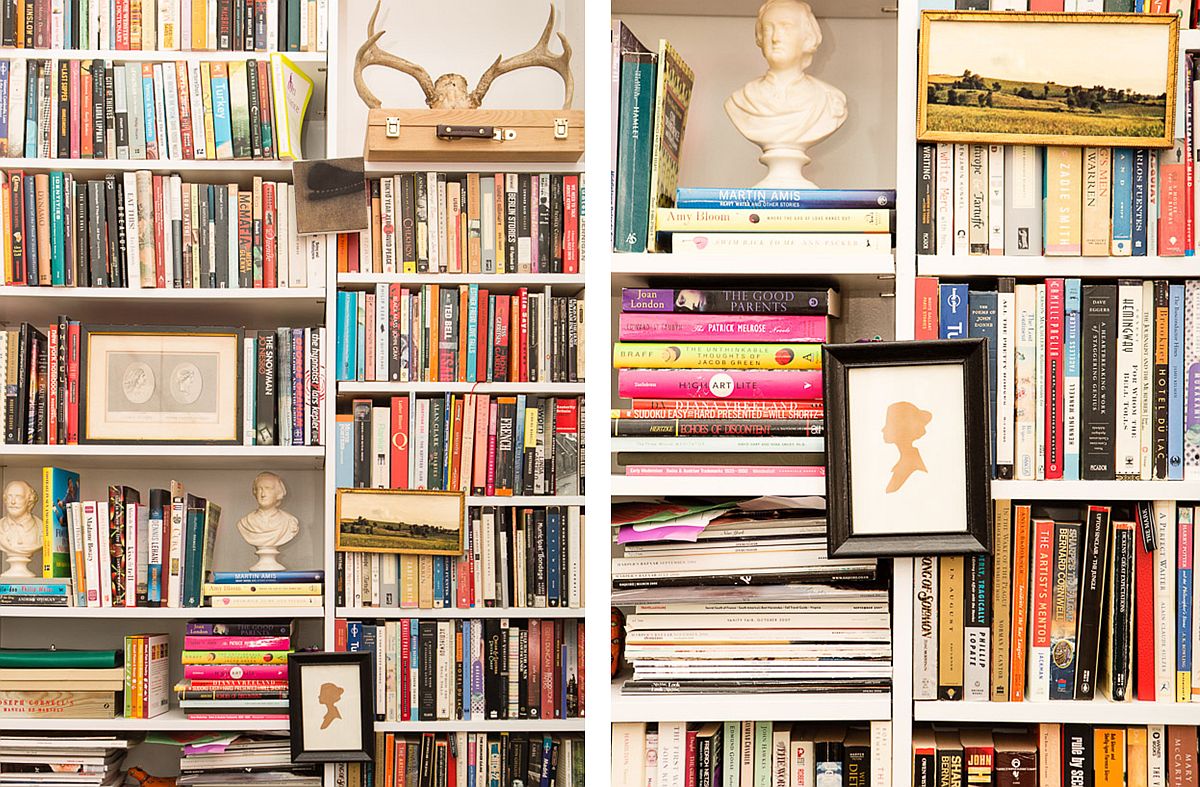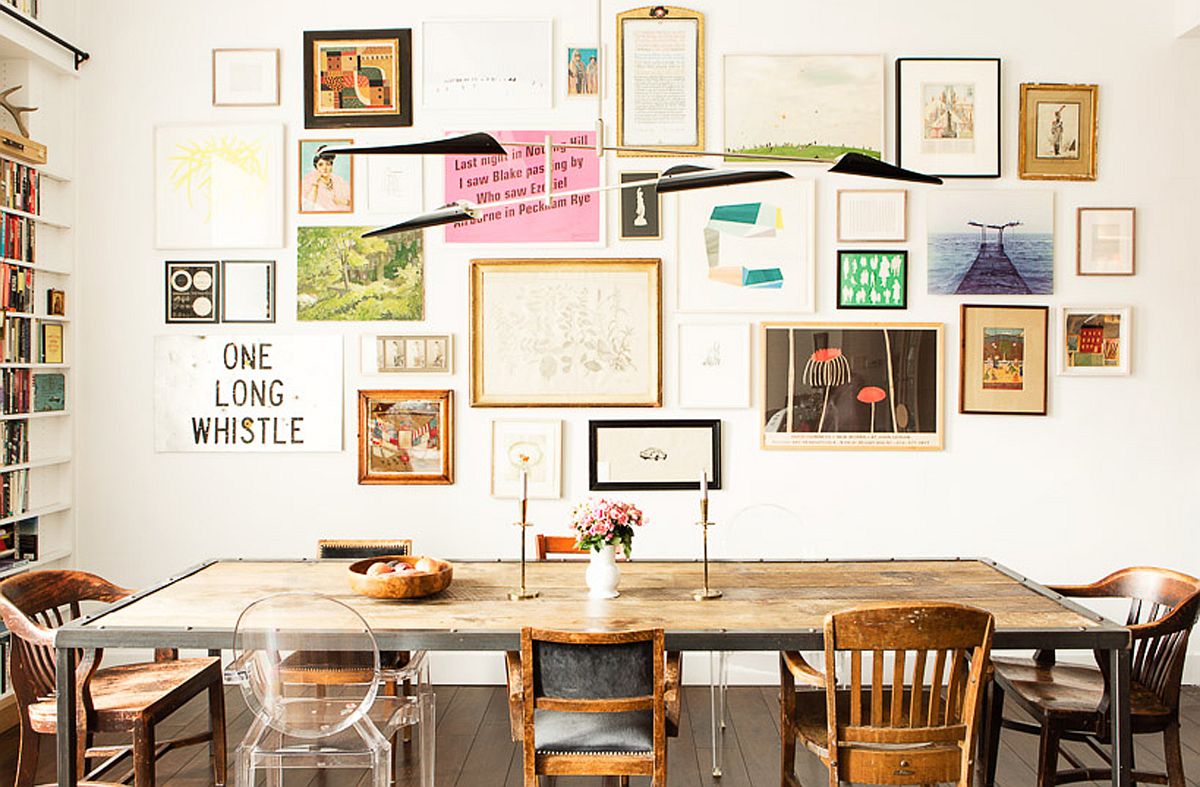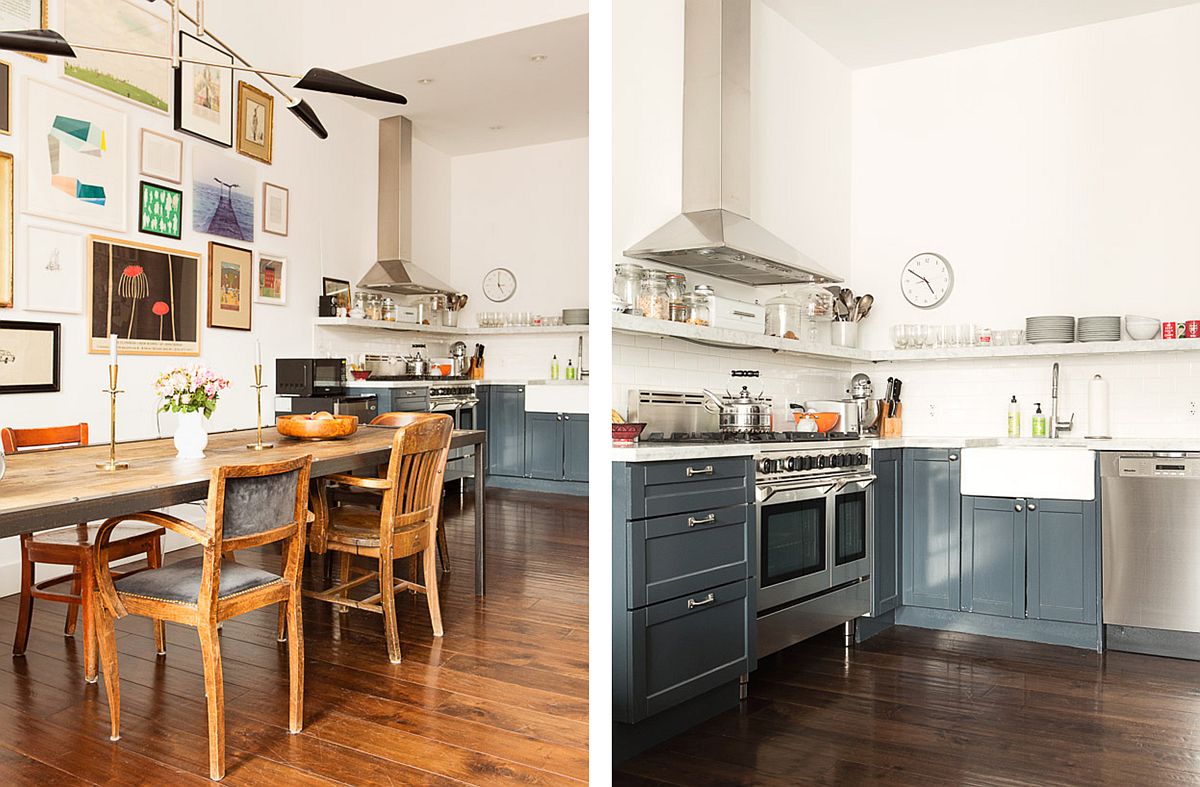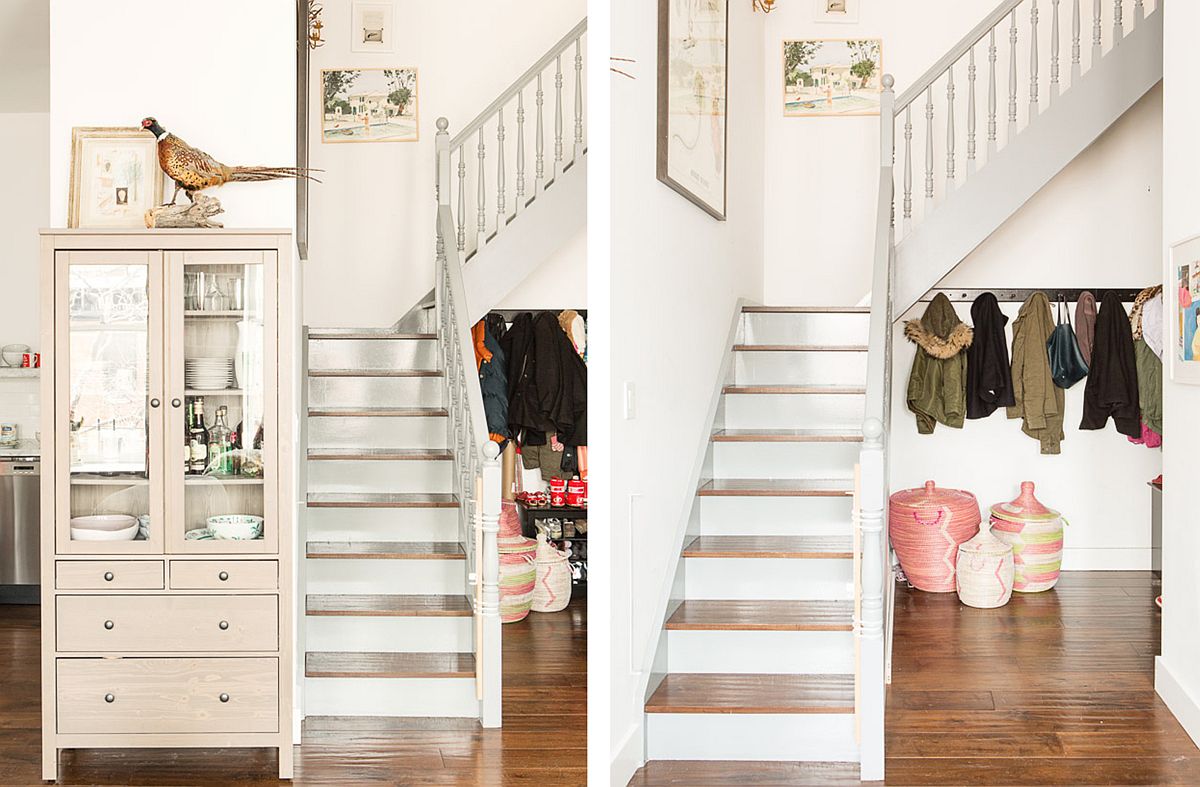 A long line of painted wood hooks was placed at the entry beneath the stair for easy coat storage. The powder room at the entry was improved with a salvaged door, vintage wallpaper and a rewired, vintage chandelier. A new open kitchen was installed to replace the dark, cramped kitchen, and a small found space behind pipes was utilized as a walk-in pantry.