Modern extensions aim to find that elusive balance between the trendy and the timeless – an amalgamation of the old and the new that feels both seamless and stylish. Sometimes this is done by creating an extension that feels like an image of the existing structure. Then there are occasions when one finds ways to link he contemporary and the classic! Nestled on the busy York Street in St. Kilda, Melbourne, the York St Residence takes the latter approach with Jackson Clements Burrows Architects adding a modern two-storey rear extension to the heritage Aussie home.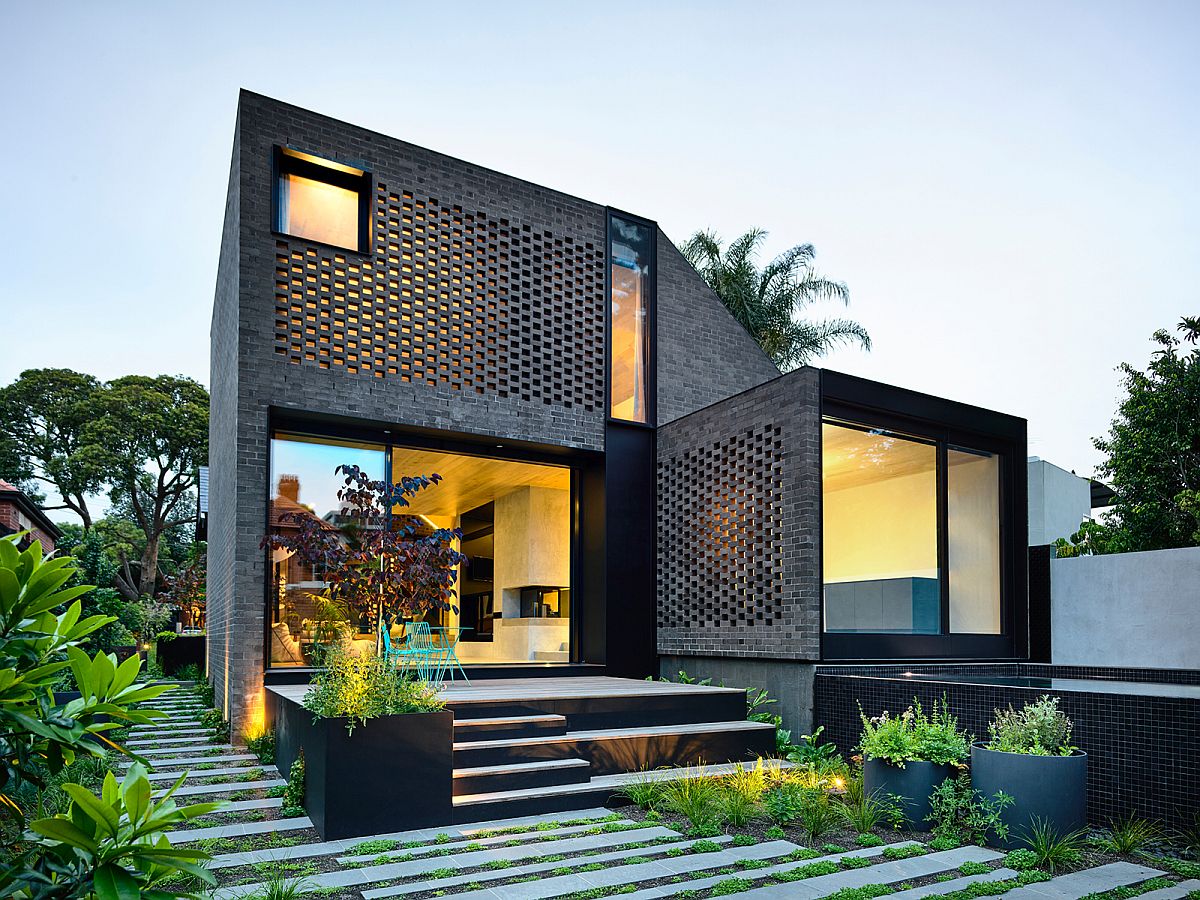 The new addition has a distinctive geometry that sets it apart from the traditional, original home. Yet, the fabulous gabled roofs were a constant inspiration in the design of the rear extension that is linked to the main house using a glazed link which is screened by beautiful hit-miss brickwork. The gorgeously-lit courtyard leads the way into the new interior with an open plan living area on the lower level. With a series of levels being used to delineate the spaces in here without the use of walls, there is an unhindered flow of light throughout.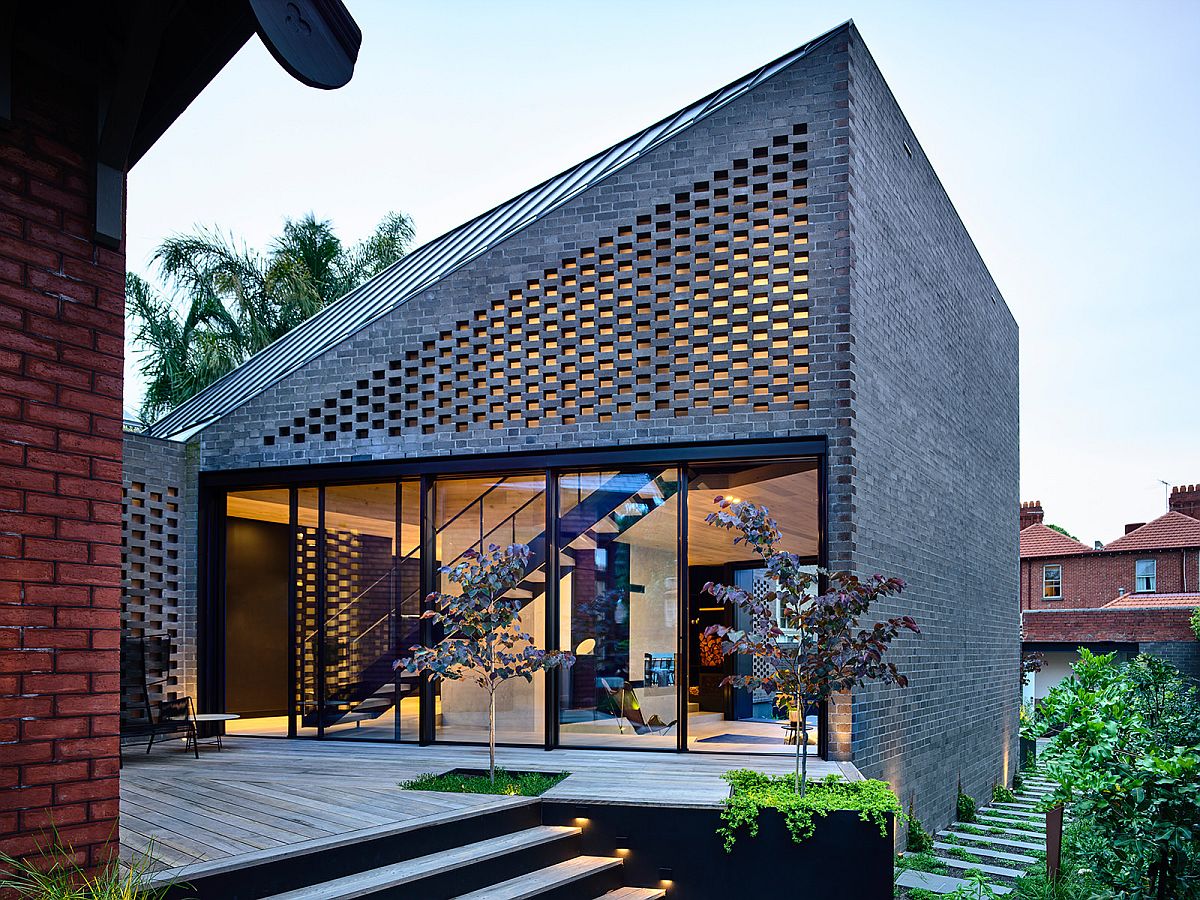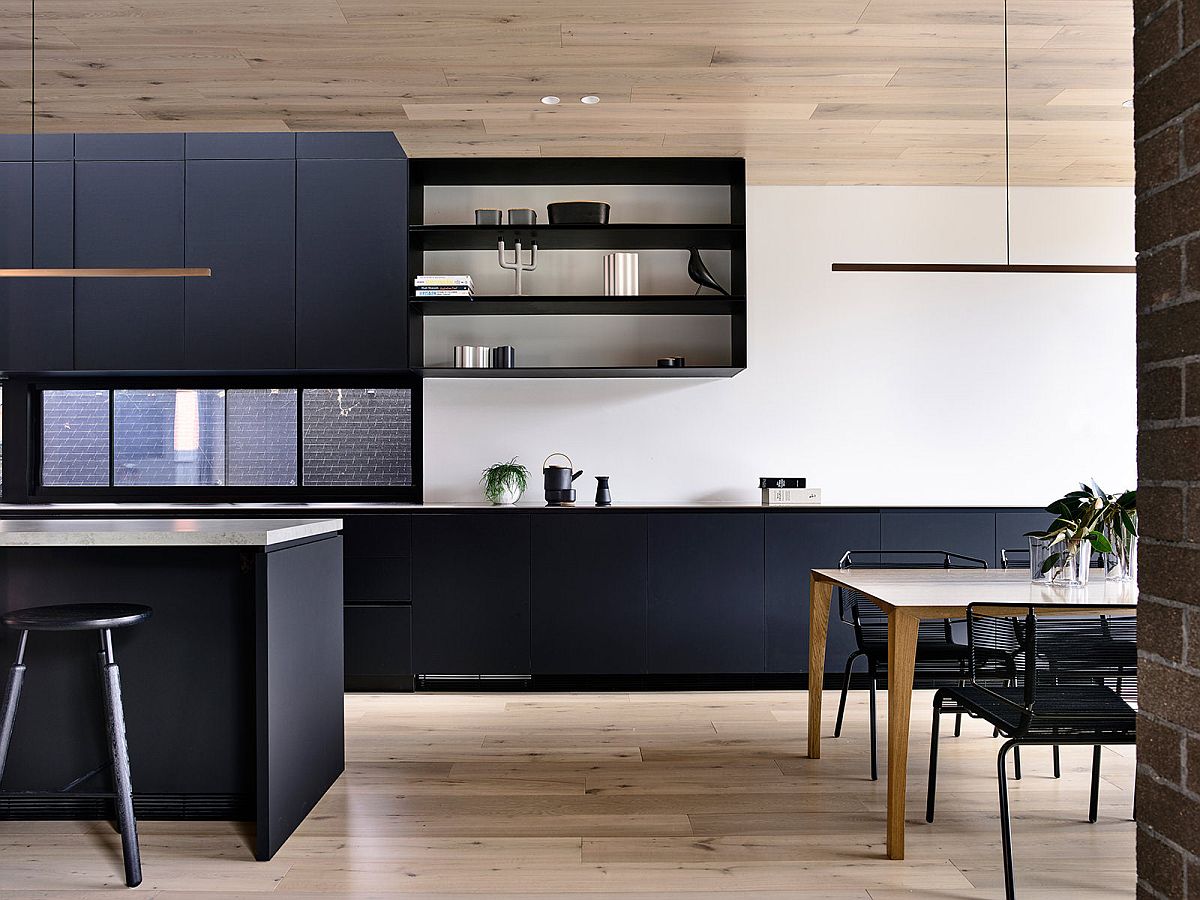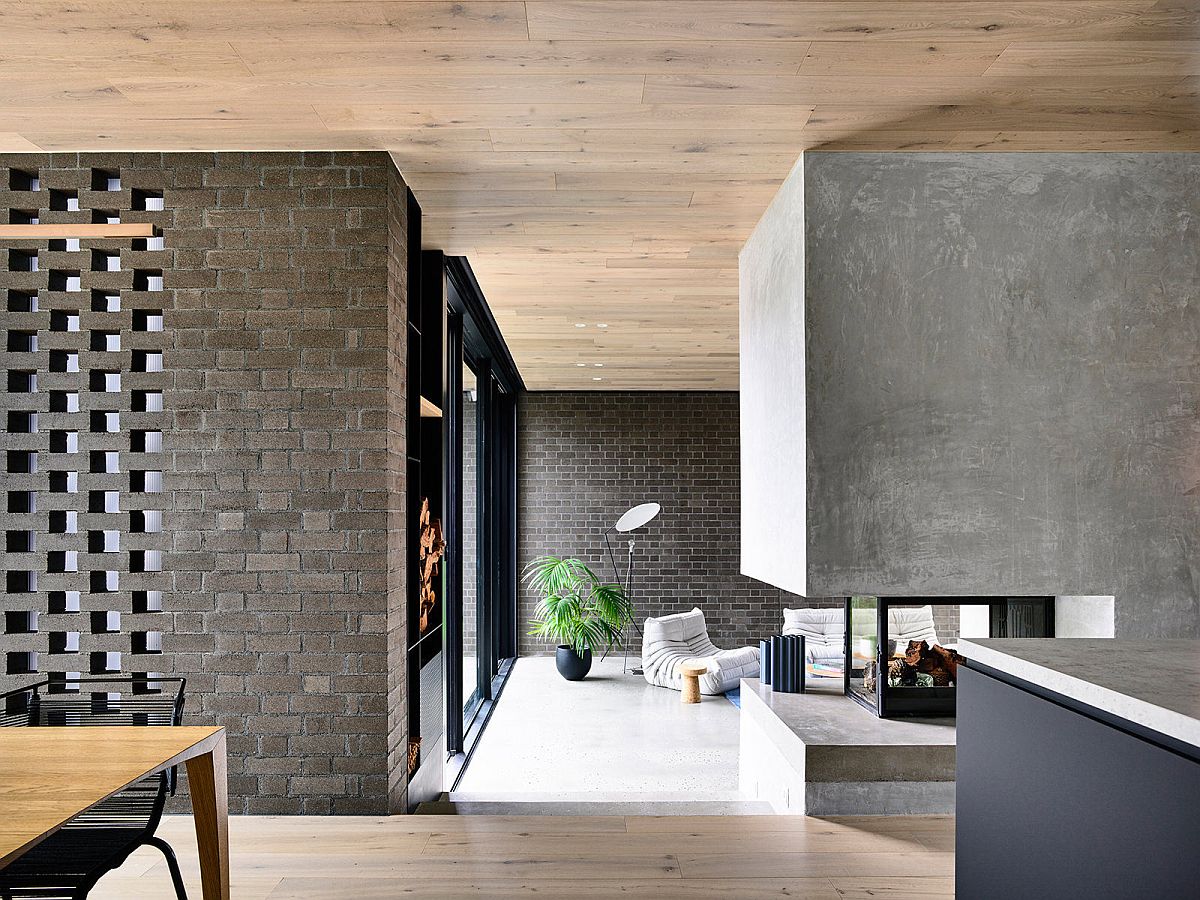 Maximizing space, natural light and clad in steel, timber and charming brick, this extension is as captivating as the original heritage home! [Photography: Derek Swalwell]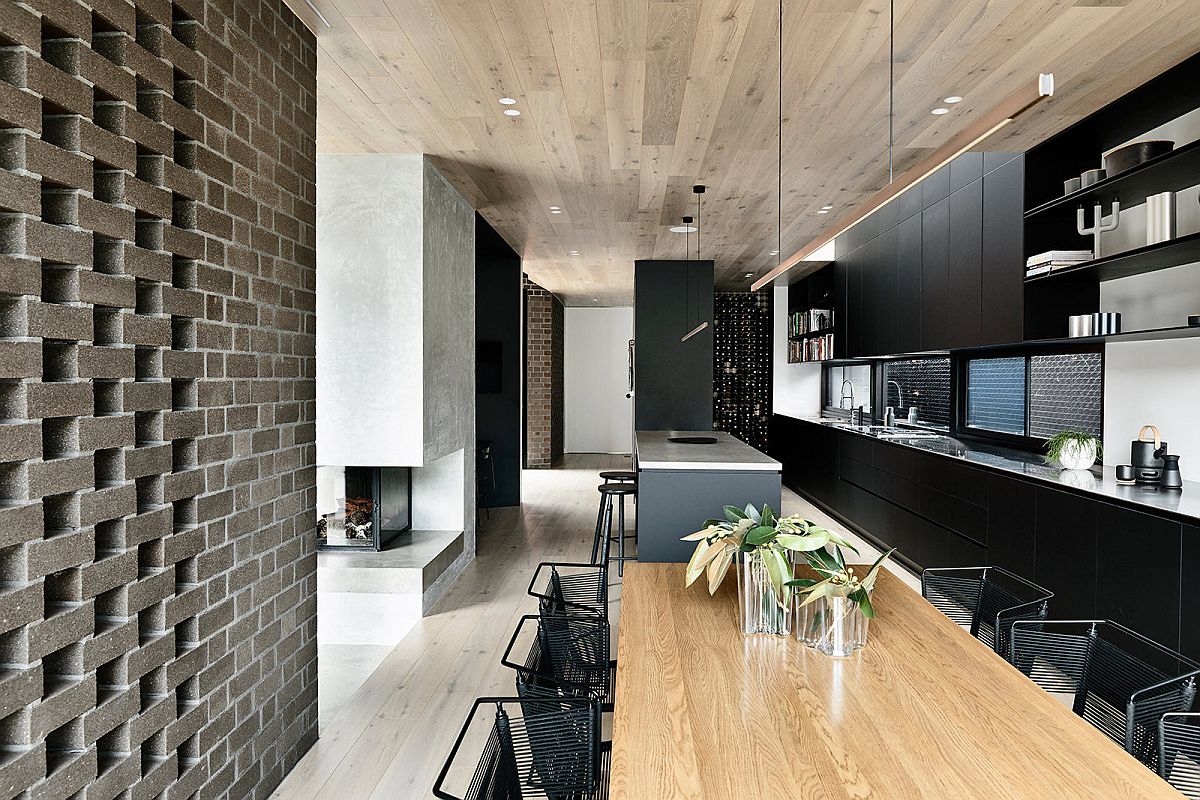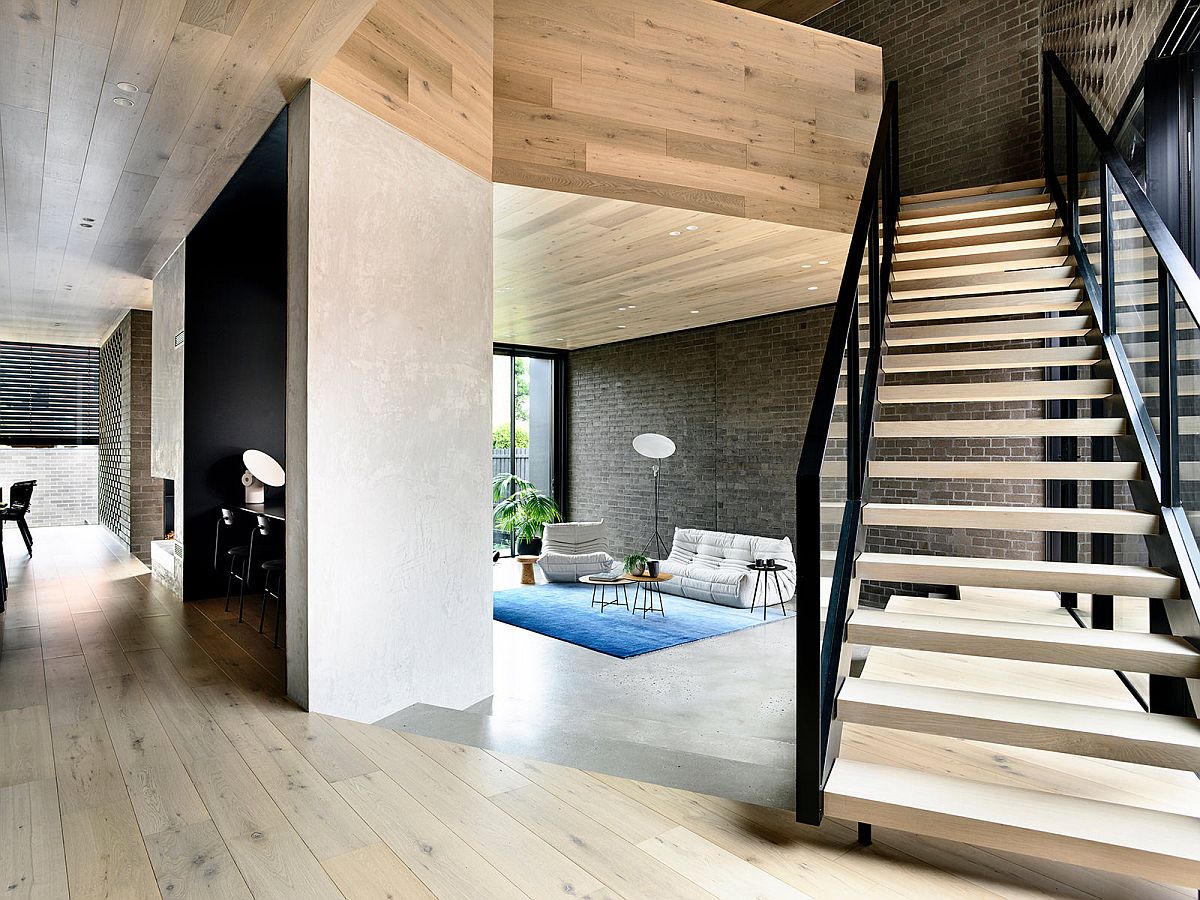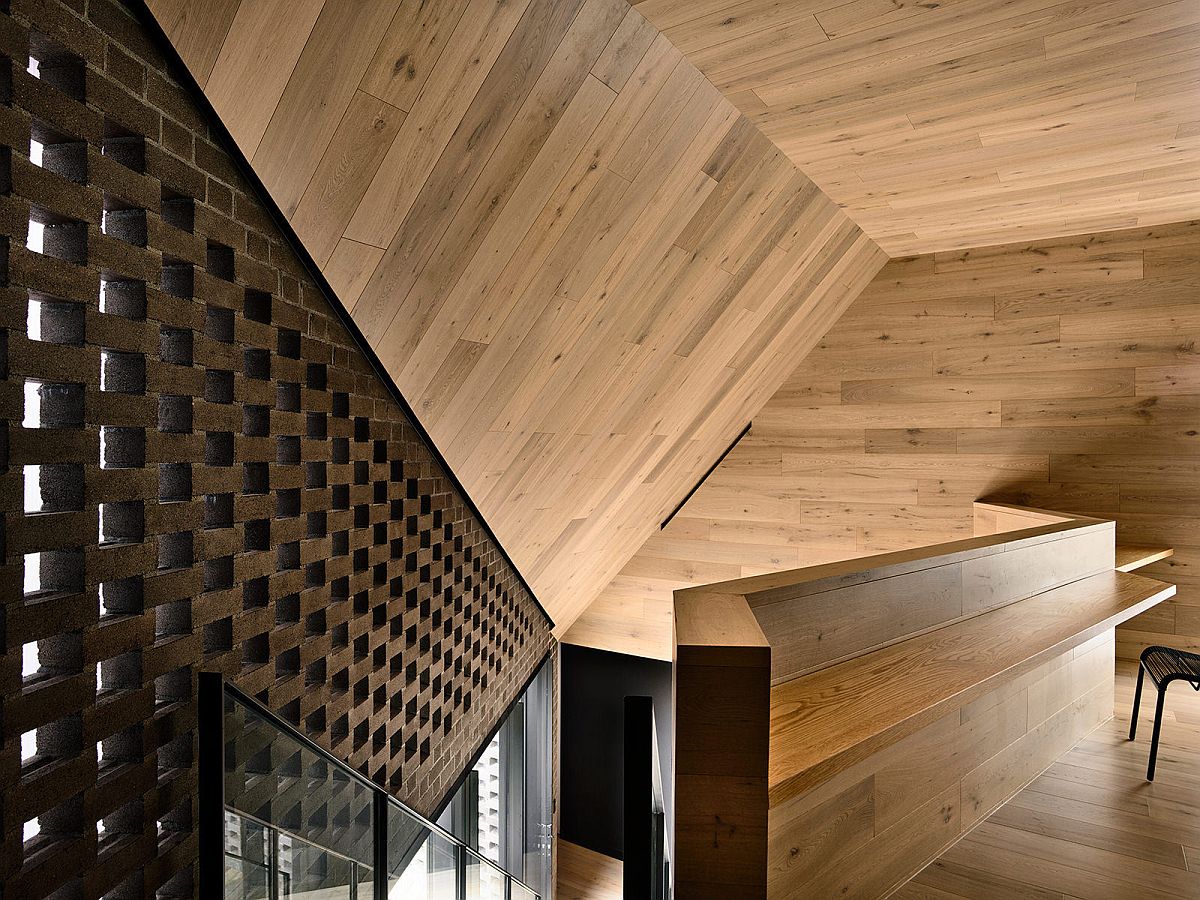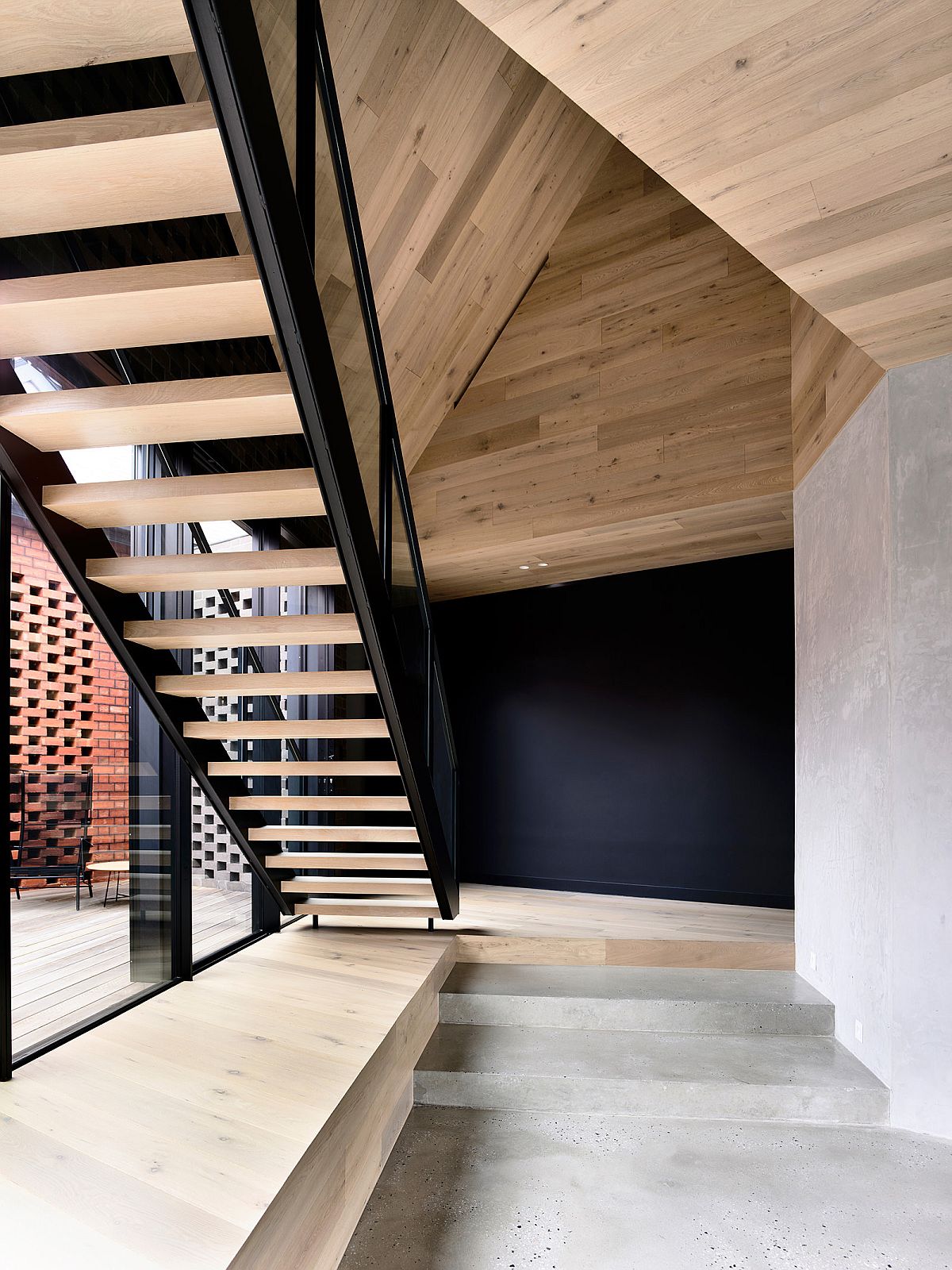 The form responds to the hips and gables of the prevalent existing buildings. A central focus is the sculptural staircase, which delivers its occupants from the ground floor to a landing study nook, set under a folding origami, timber-lined ceiling.