Boby, a storage trolley designed by Joe Colombo, is a famous piece of Italy's modern design history.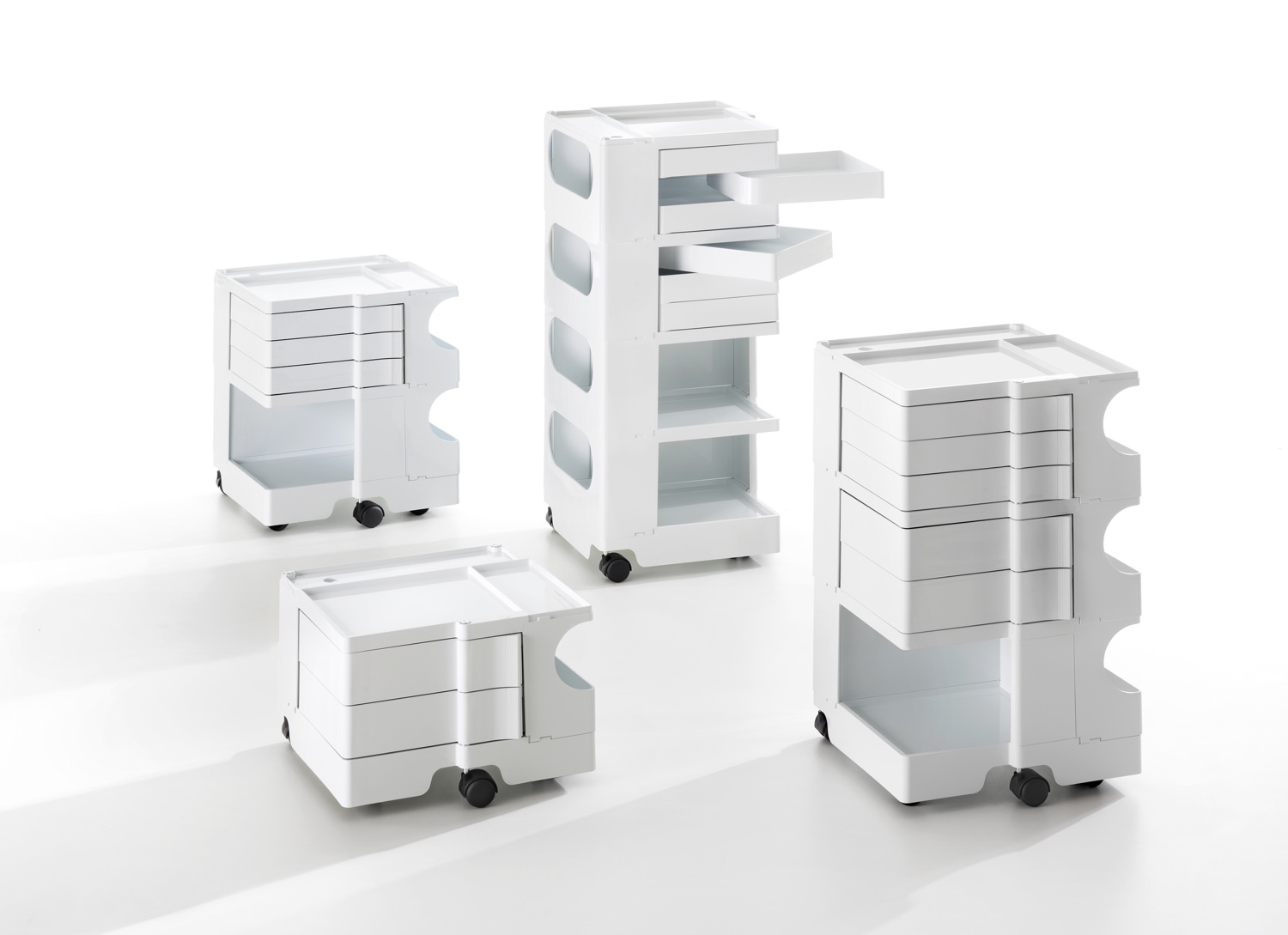 Joe Colombo
Born in Milan on 30th July 1930, Cesare 'Joe' Colombo is hailed as a former master of 'Made in Italy' design. His time as a designer was sadly much too short: opening his first Milan studio in 1963, Joe Colombo would pass away suddenly on his birthday in 1971. And yet in that short time span, Colombo's design accomplishments were significant, including: three medals at the XIII Triennale di Milano (1964), a Golden Compass Award (1967) and the International Design Award in Chicago (1968). Initially, Joe Colombo had pursued painting and sculpture, and was part of the 'movimento d'arte nucleare', a Milan-based artist group making art in response to the nuclear age.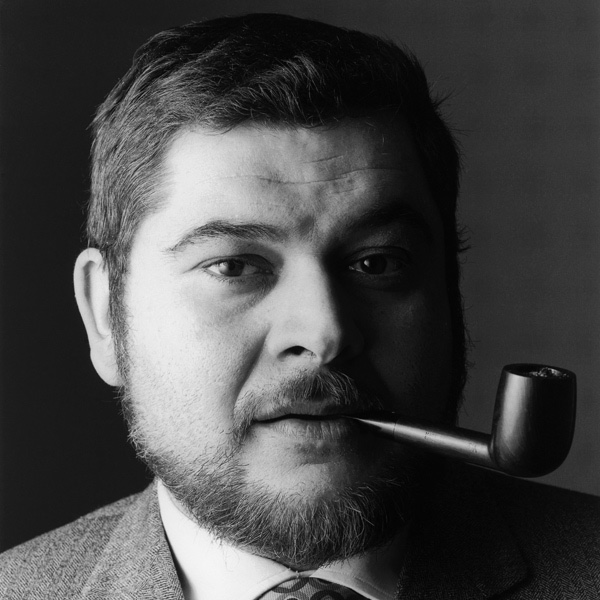 A foray into design in the early 1950s would see Colombo enrol as an architecture student at the Politecnico di Milano. Colombo's father, a manufacturer named Giuseppe, owned a factory that produced electrical conductors. When Giuseppe became ill in 1958, Joe and his younger brother, Gianni, assumed responsibility for the family business. At the factory, they experimented with novel production techniques and materials, such as fiberglass, PVC and polythene. These materials were part of a new design revolution, presenting opportunities for experimentation and innovation, encouraged by a 1960s sense of utopia.
Boby the 'shelving tower'
That sense of utopia and possibility fuelled Joe Colombo's designs, their forms expressing openness and freedom from restraint. This is particularly evident in Colombo's bold and nomadic 'Boby' storage trolley, an injection-moulded beauty that he designed in 1970. Full of character, Boby is a 20th century design classic. Its pop-influenced form makes sure Boby is an affable storage companion: one that is functional, versatile and aesthetic. Boby's generous nature has won the hearts and minds of many people over the years, from creatives to homeowners to medical professionals. At first conceived as a tool for architects and designers, Boby would find a home in everyday environments, in dentists, labs and offices. Boby's vertical arrangement allows for various personalised storage solutions; indeed, Joe Colombo referred to Boby as a 'shelving tower'.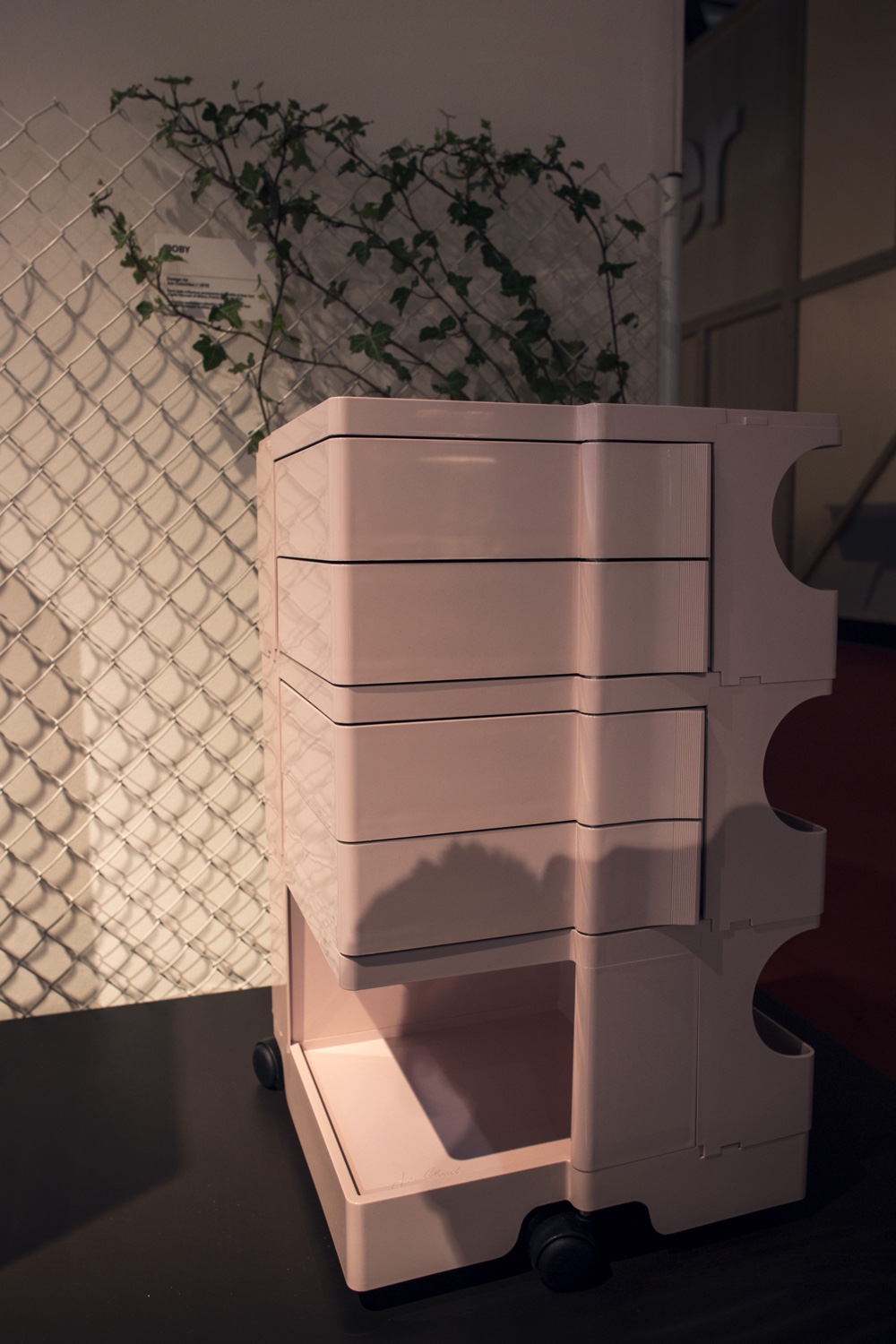 Boby is available in four heights (mounted on five swivel casters) and a range of colours: white, black, red, Tornado Grey, Bonnie Blue, aluminium and the new Tender Rose (a variation on 'millennial pink'?). There is also the option of a layered wooden top. Reintroduced in 1999 by Italian manufacturer B-Line, Boby is as happy, useful and active today as he/she was when first presented in 1970.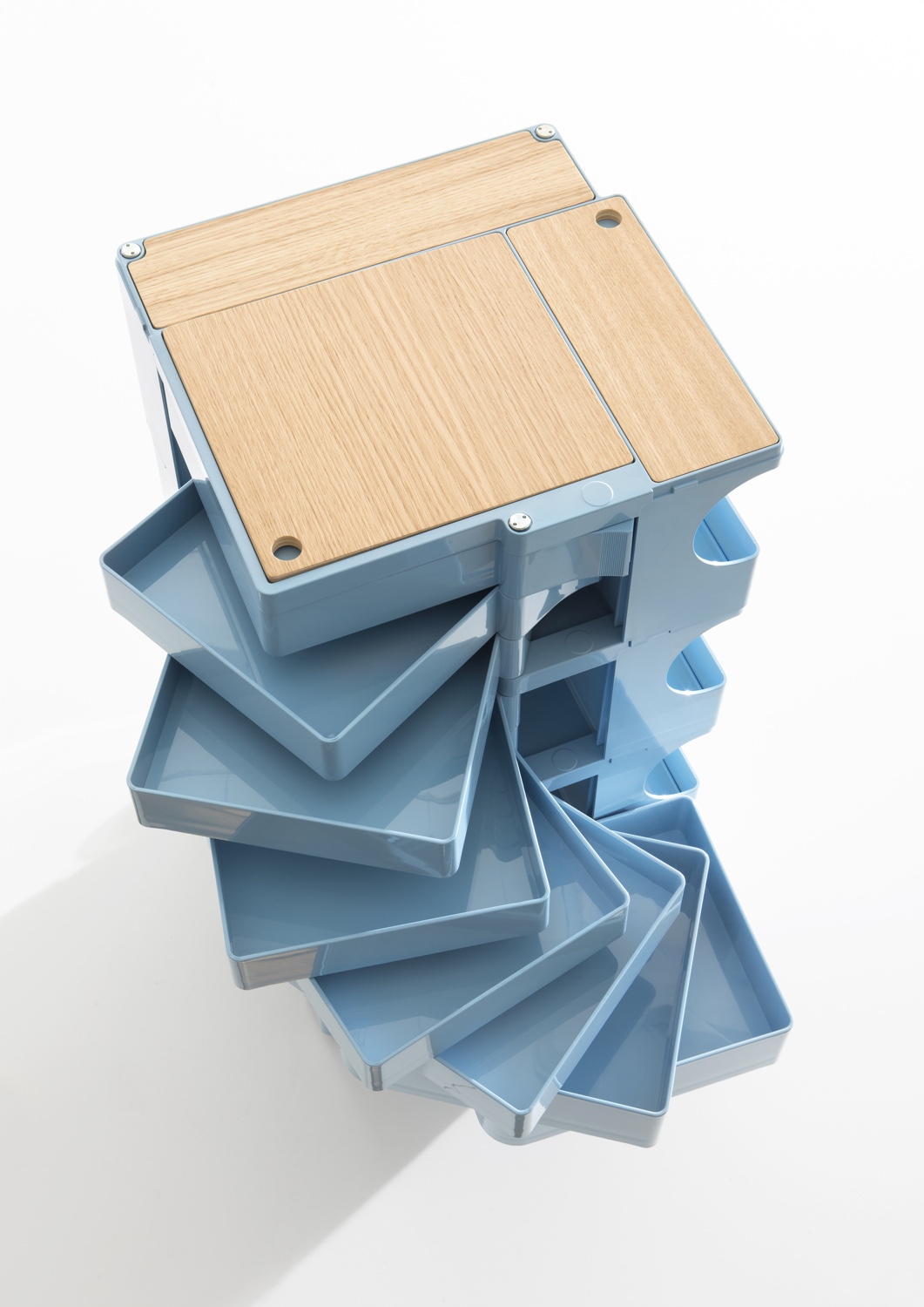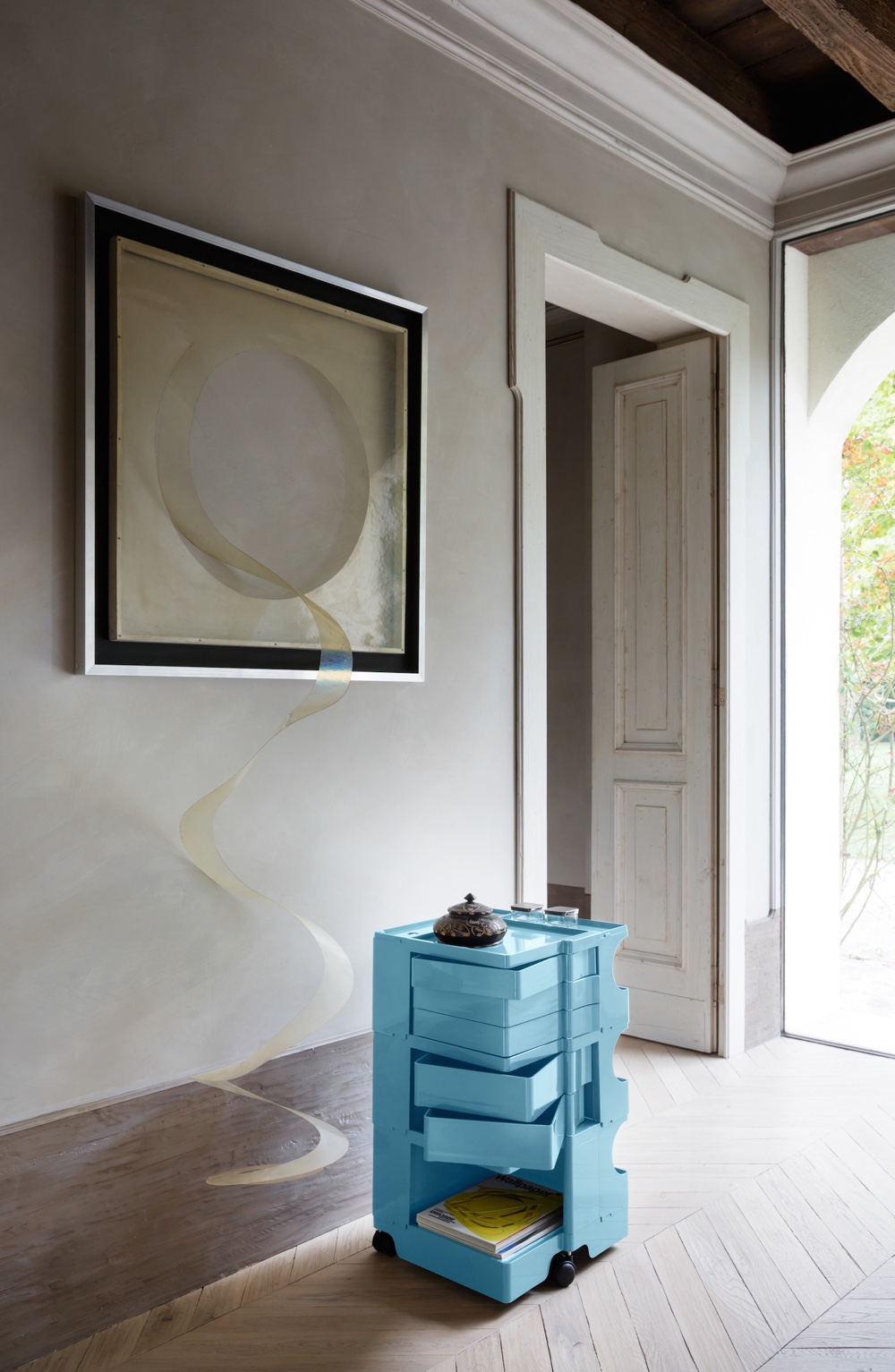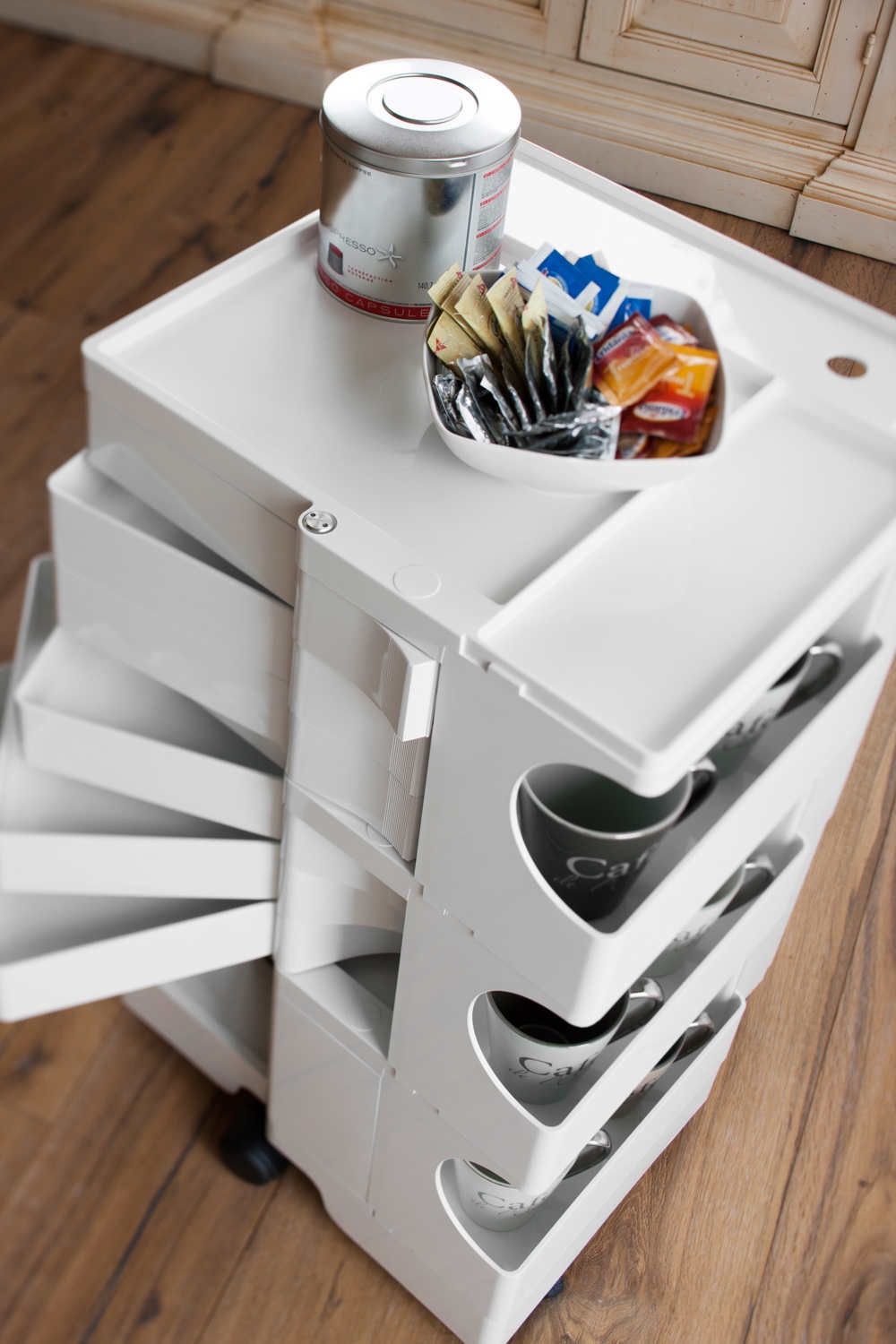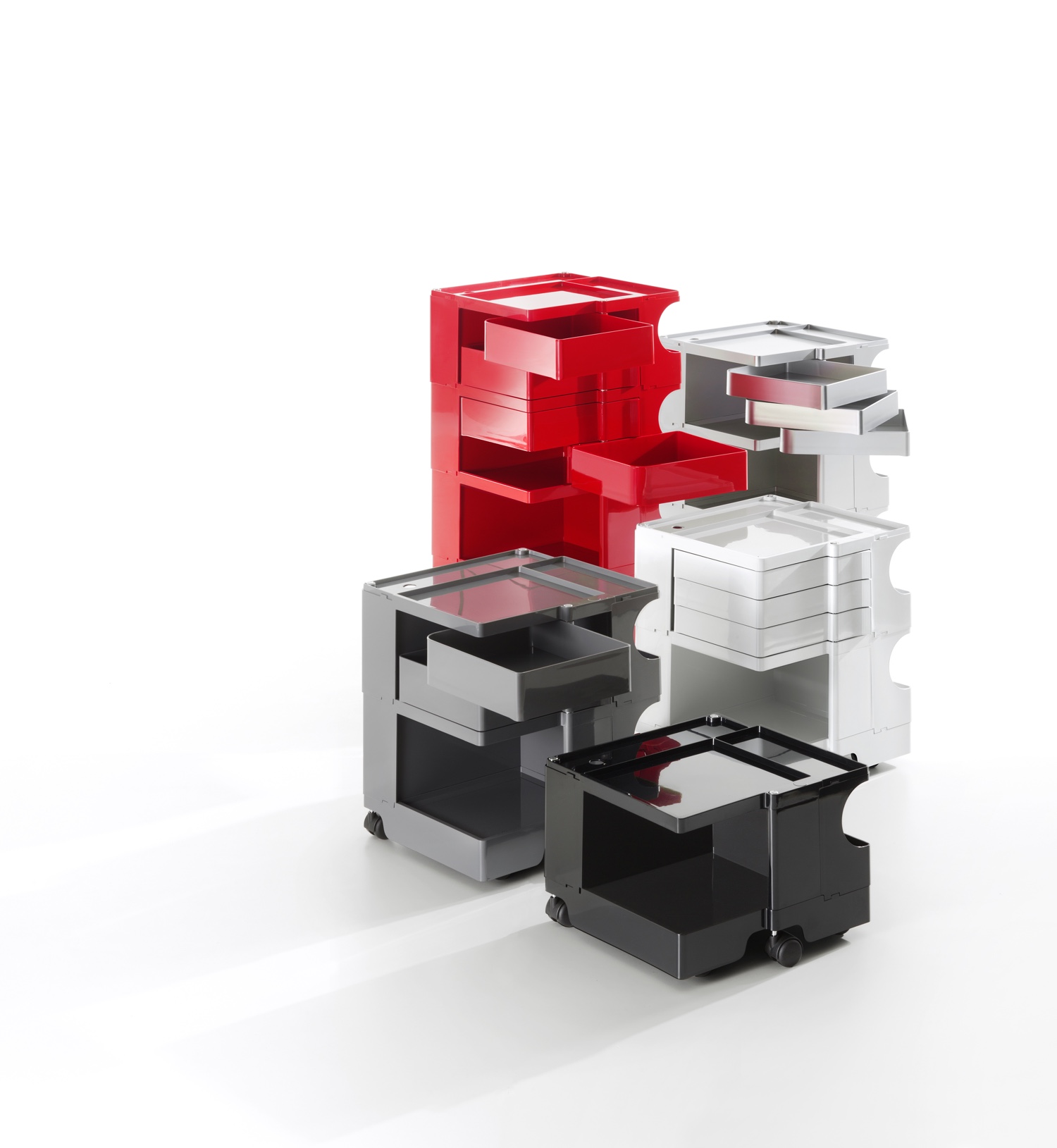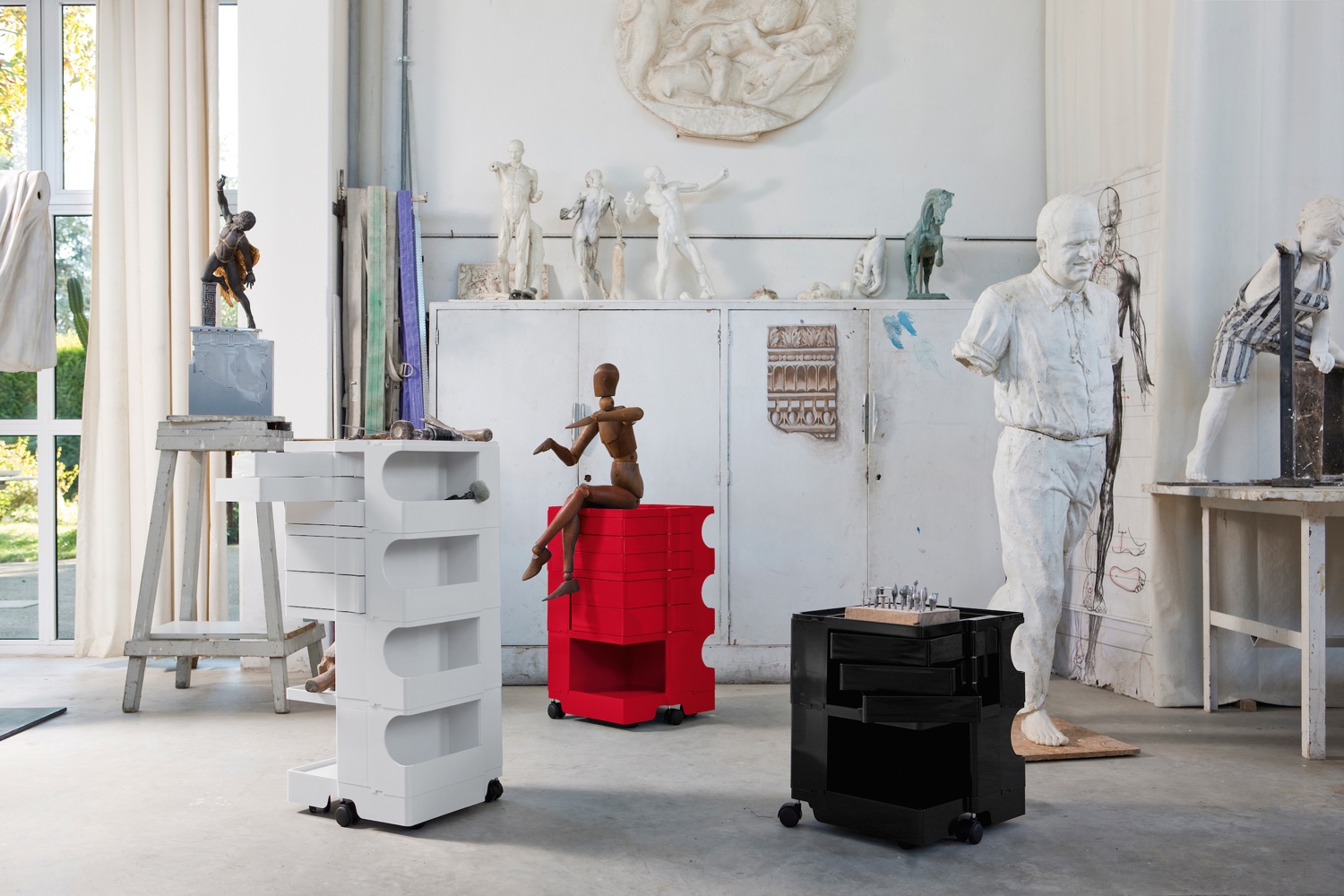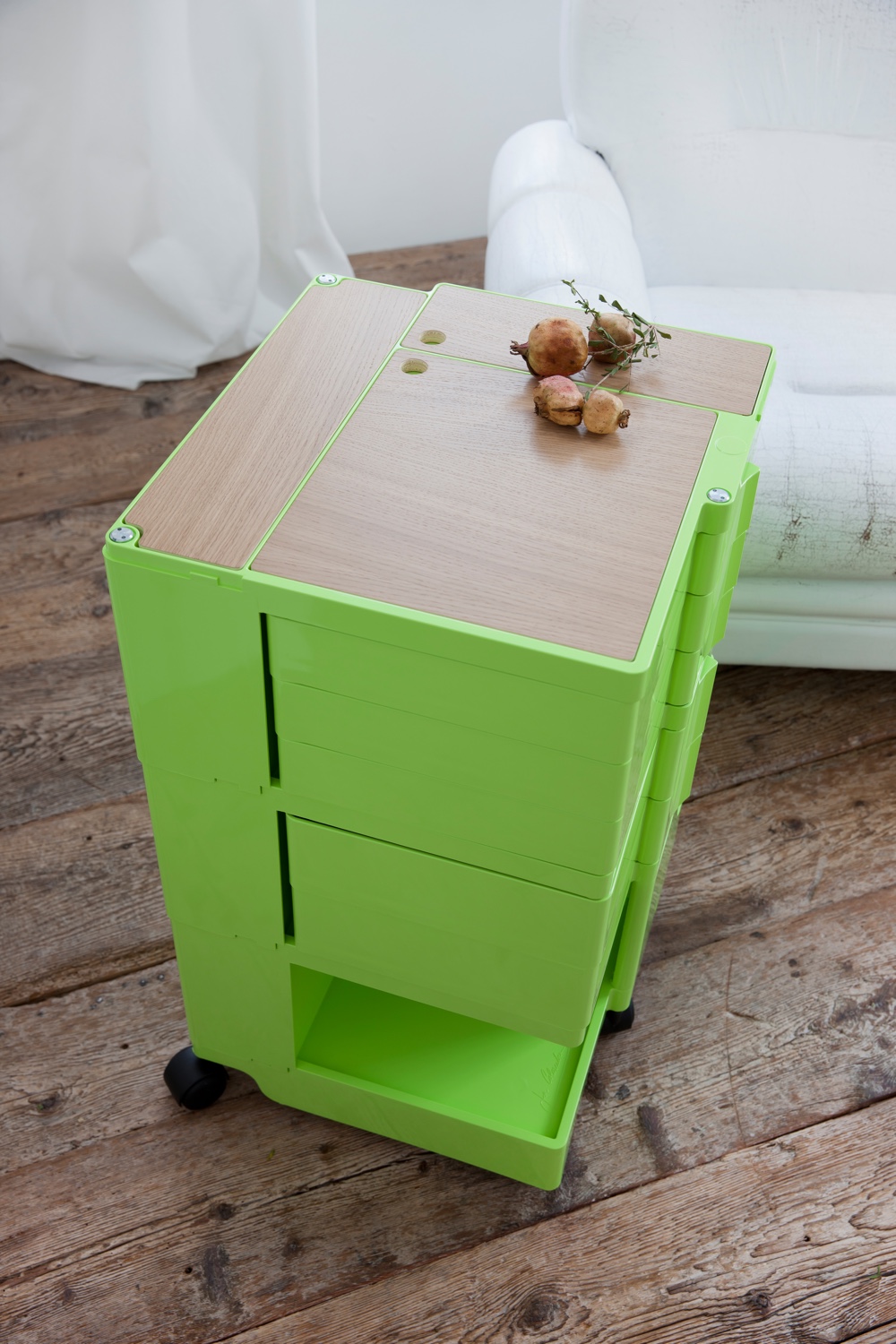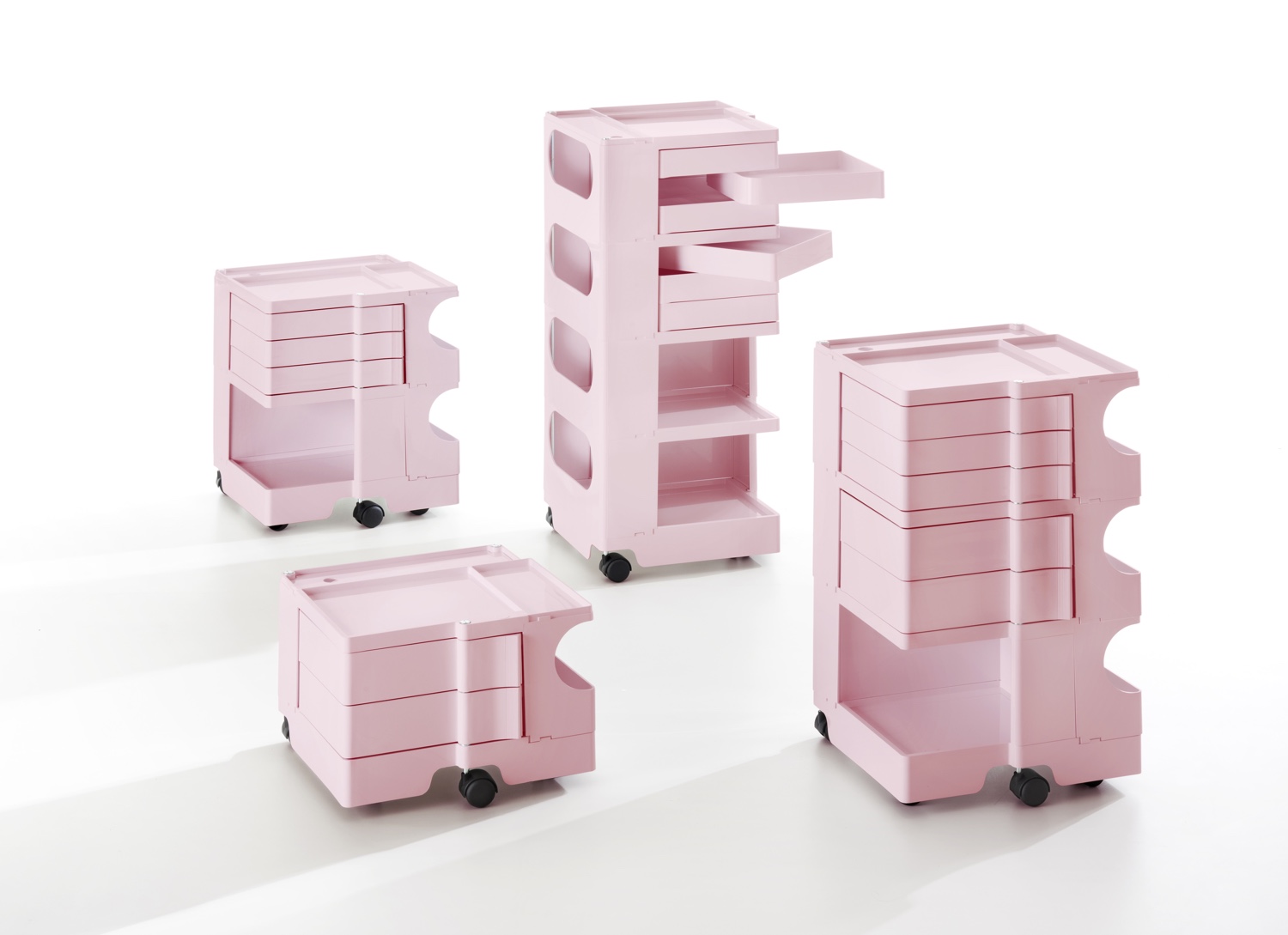 Boby is part of the permanent collections at MoMA in New York and the Triennale in Milan.
Bibliography
B-Line. (2017). Joe Colombo. [online] Available at: http://www.b-line.it/en/Joe-Colombo [Accessed 24 May 2017].
Pamono. (2017). Joe Colombo. [online] Available at: https://www.pamono.co.uk/designers/joe-colombo [Accessed 24 May 2017].
All photos © B-LINE S.r.l. (unless otherwise stated).