The classic color scheme of white and blue is a combination that is perennially popular and has been so for a long, long time now. Everyone loves the idea of a room in white and blue because it is so very flexible and allows you to use a wide range of styles. But it is time to give this classic color scheme a bold new twist by replacing the white in the combination with a color on the opposite end of the spectrum – black. Yes, this year, give the white backdrop a break and use black in its place to shape a home that is unique, smart and still allows you to use blue in all its beauty. It is time for black and blue interiors!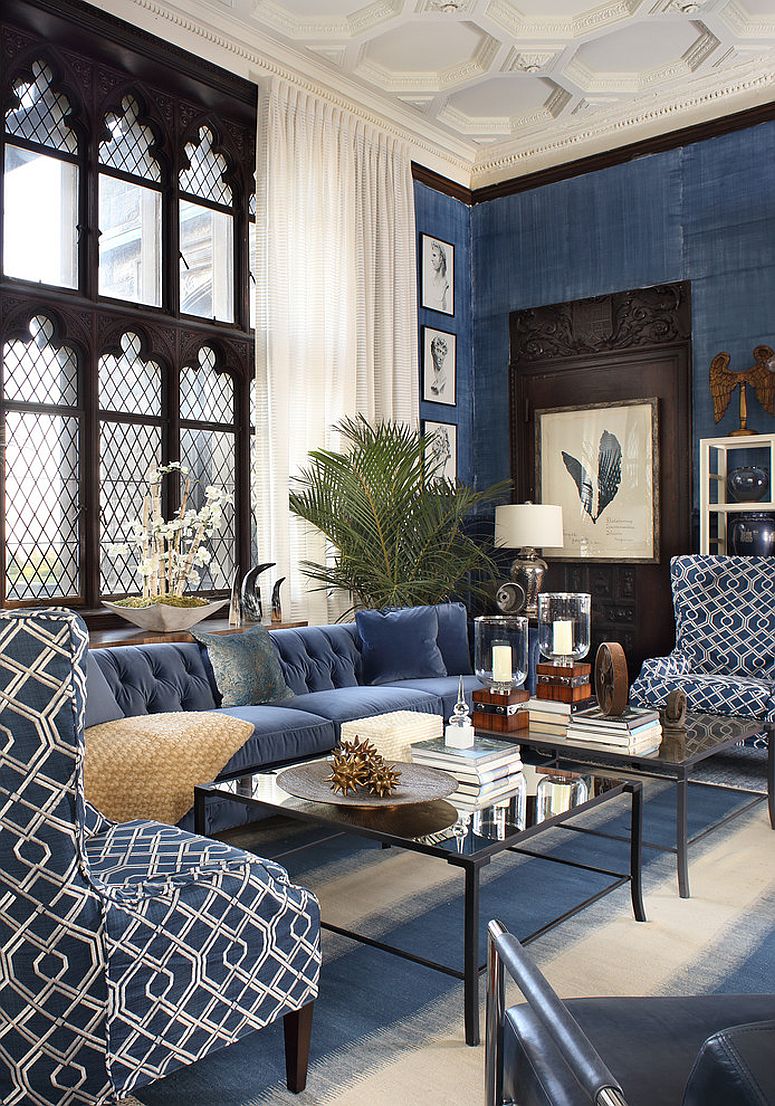 In world where we have plenty of white when it comes to living room, bedroom and kitchen backdrops, adding a bit of black to the mix makes a big impact indeed. This does not mean you have to do away with all other neutral hues in the room. Just usher in a bit of black and do so without disturbing the theme of the room and you have a space that feels both relaxing and sophisticated at the same time. A perfect color duo that is great for modern homes.
Combine it with White
Just because you are moving away from the classic color scheme, that does not mean you have to shun white completely. Instead you can just add black to the existing setting to give the room a more vibrant and modern vibe. In the white, open plan living area, black and blue color combination can be used to delineate the dining area or living room without adding colors that feel ungainly. It is all about getting the balance between the hues spot on. From cabinets and doors to décor and accessories, you can use pretty much anything to add black to the setting.
RELATED: 15 Refined Decorating Ideas in Glittering Black and Gold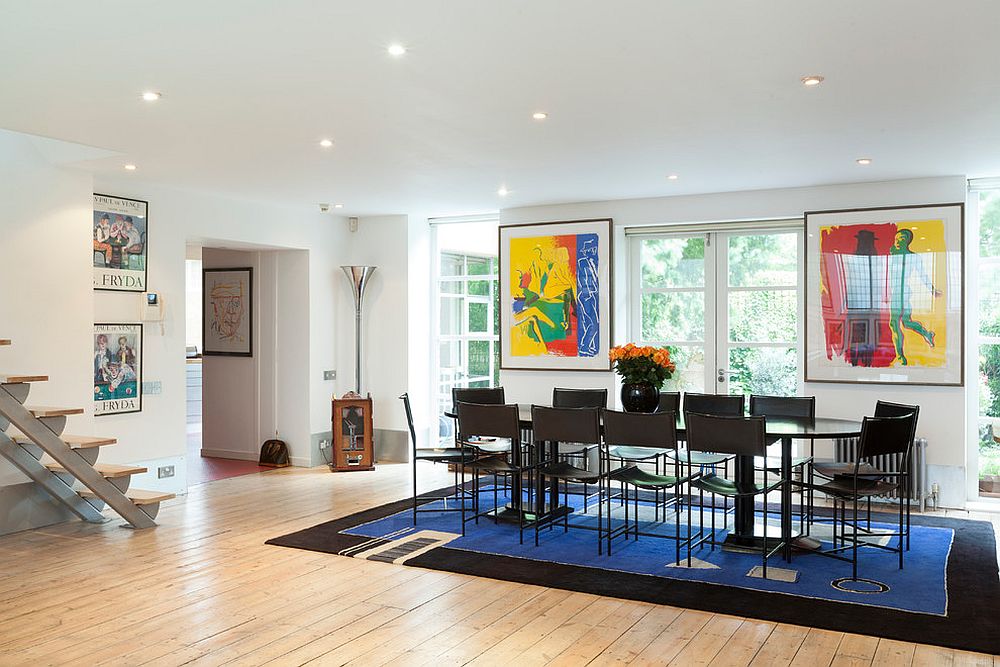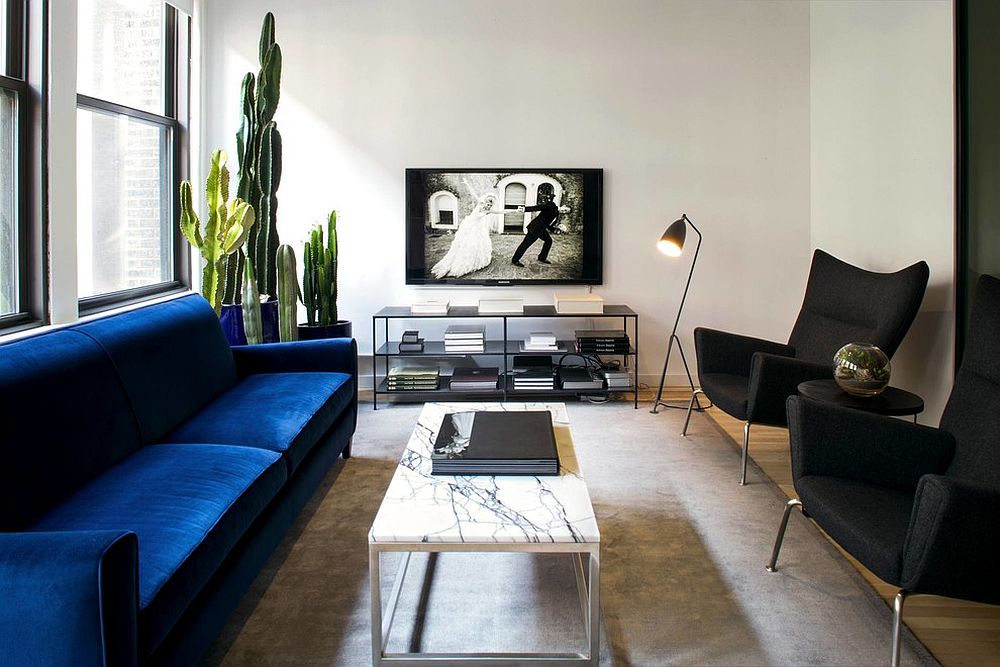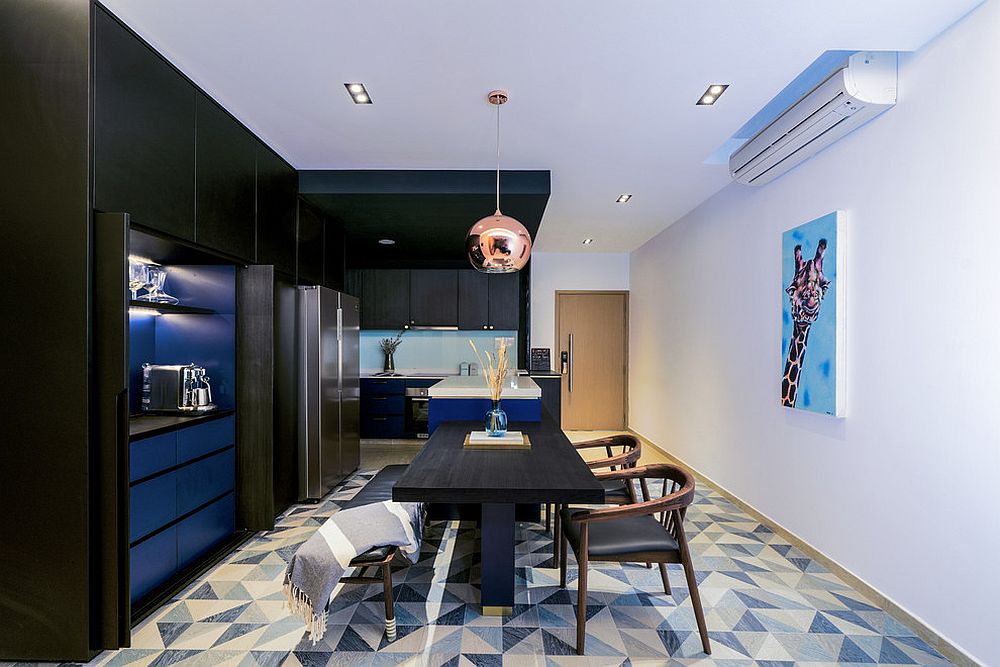 Embrace Lighter Shades of Blue
While navy blue and black is a popular color combination, you can go down a much more pleasant route by replacing the darker shades of blue with lighter ones. Light blue and black might not feel all that bold, but it still has plenty of appeal in the eclectic, Mediterranean and Scandinavian style spaces. Try out different shades of blue in the room before you settle on your favorite, even as black anchors the room in an efficient fashion.
RELATED: Trendy Colorful Kitchen Backsplashes: From Blue and Green to Copper and Black!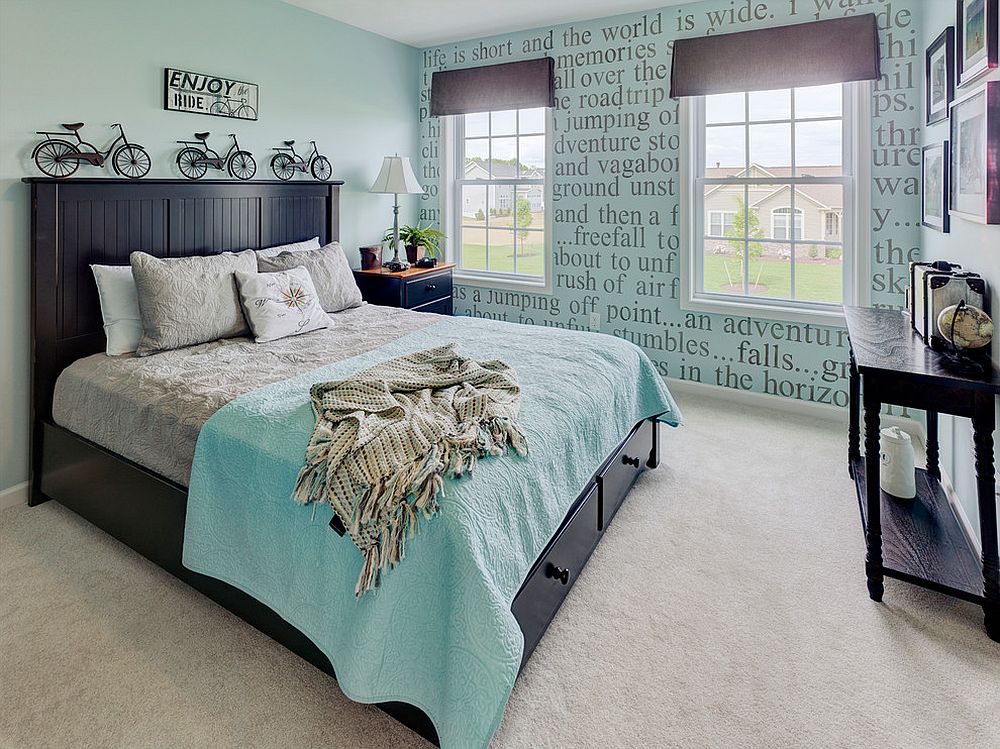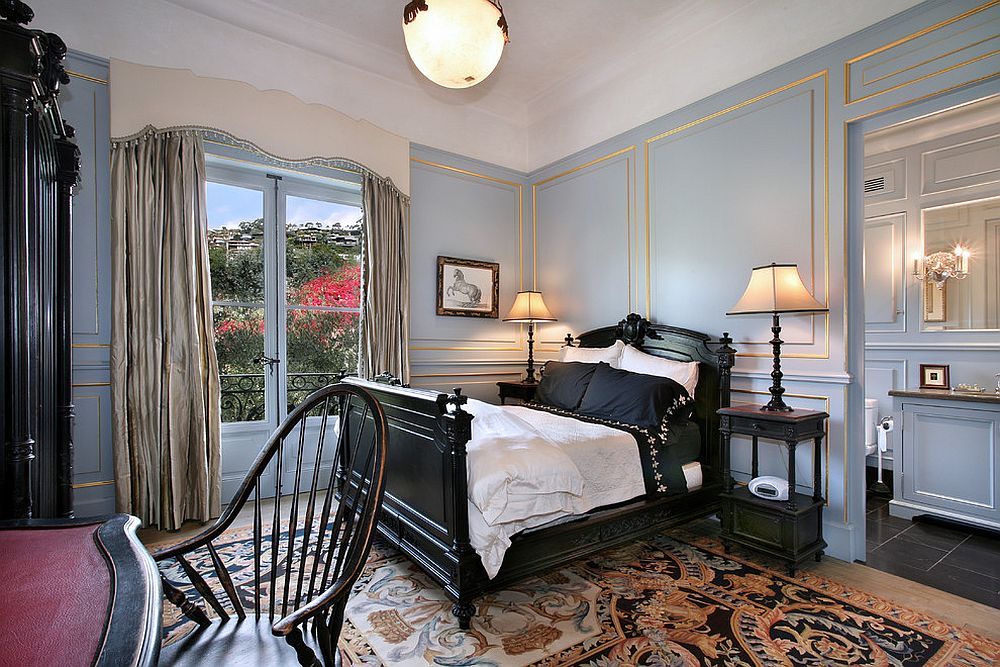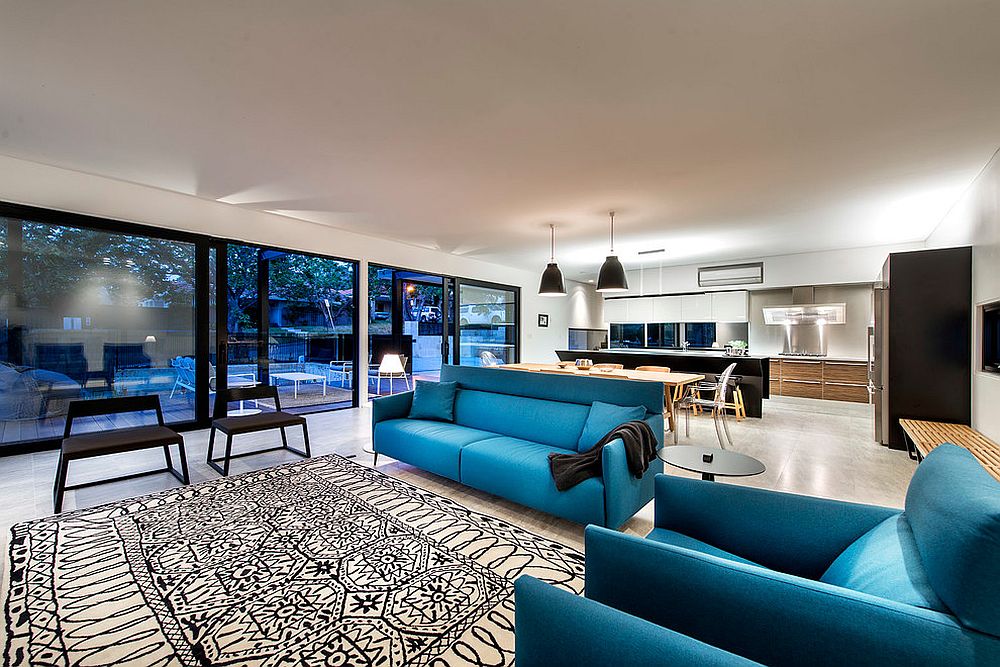 Create your Own Style
Just like white and blue, even the combination of black and blue can be used in rooms with a wide range of styles with ease. Black window frames, trims and accessories along with other smart accents can highlight the special features of the room while blue creates a cool backdrop. Styles like nautical, Scandinavian and eclectic are easy to create here while contemporary styled rooms feel even more special in these two cool colors. Time to get started!
RELATED: Contemporary Californian Apartment Promises Gorgeous Harbor Views And Refined Interiors