Modern life in big cities is creating much more than constant rush in a concrete jungle that seems unyielding. It also seems to create more and more smaller families where multi-generational living becomes impractical. But this contemporary residence in Maple Leaf neighborhood of Seattle takes an entirely different approach by turning the old garage in the backyard into an additional smaller home that serves as 'granny pad'. The idea not only brings different generations together but also creates a more harmonious lifestyle where parents of young children need not constantly worry about needing someone to take care of the little ones at home!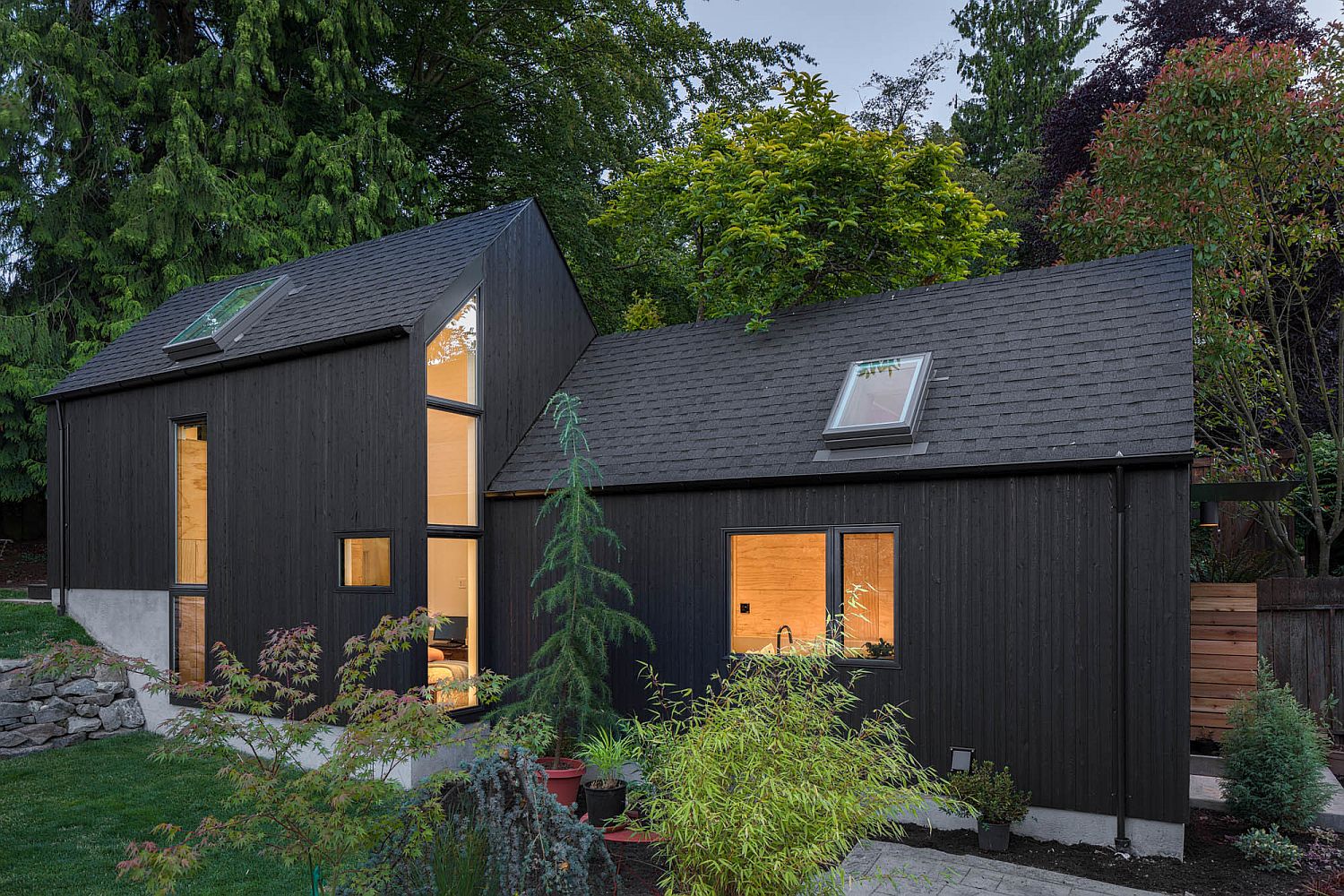 Designed by Best Practice Architecture, the Granny Pad replaces the old garage with a new structure that is clad in black on the outside and has a white and wood influence indoors. Light floods every nook of the home thanks to the extensive use of windows and skylights that enliven the double-height living area. Wood on the walls and ceiling further accentuates the sense of inviting warmth with the bedroom looking into the garden outside. Neutral color palette coupled with pops of bright pink and orange drive away any sense of boredom.
RELATED: Sensational Backyard Reading Retreat Offers a World of Serene Escape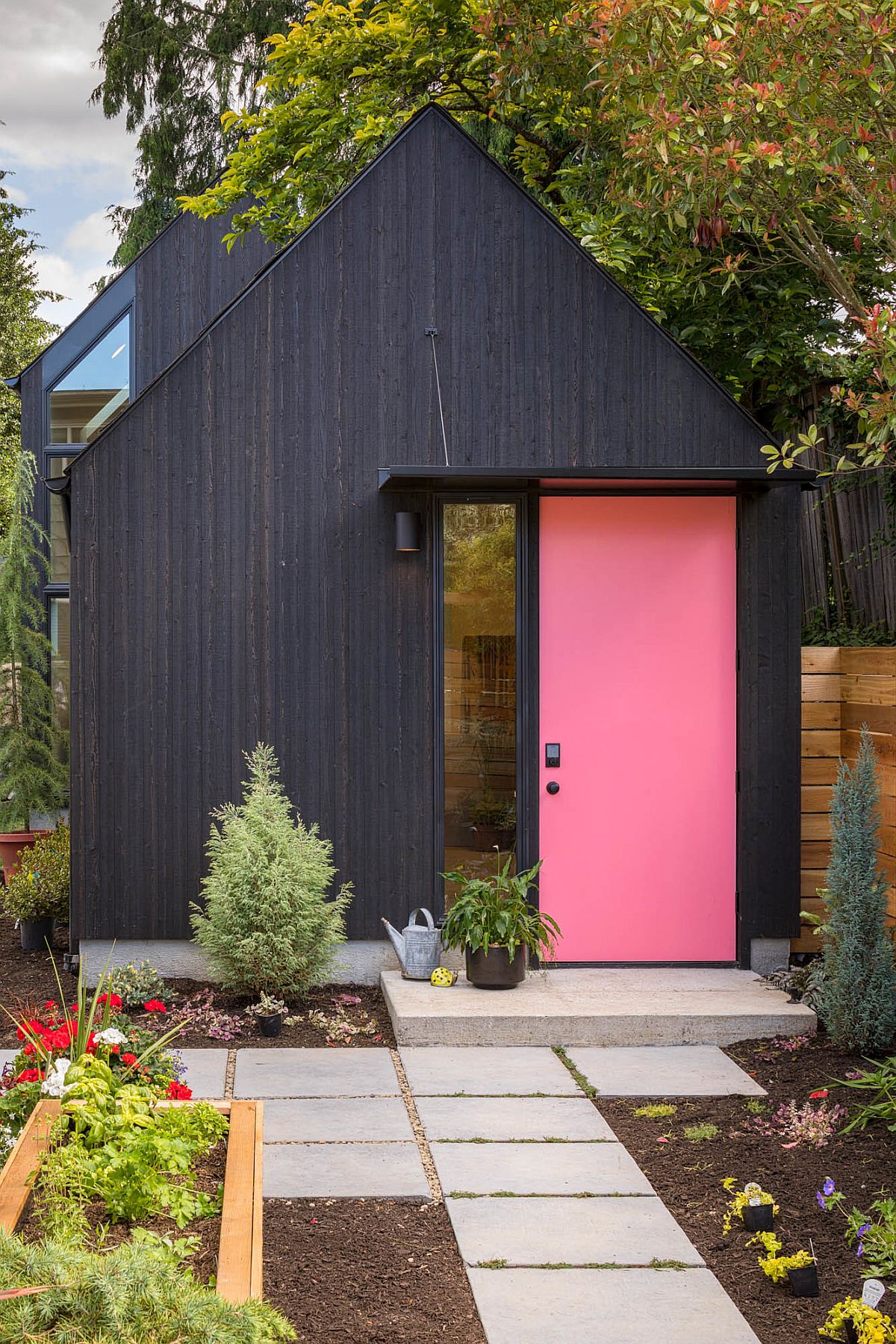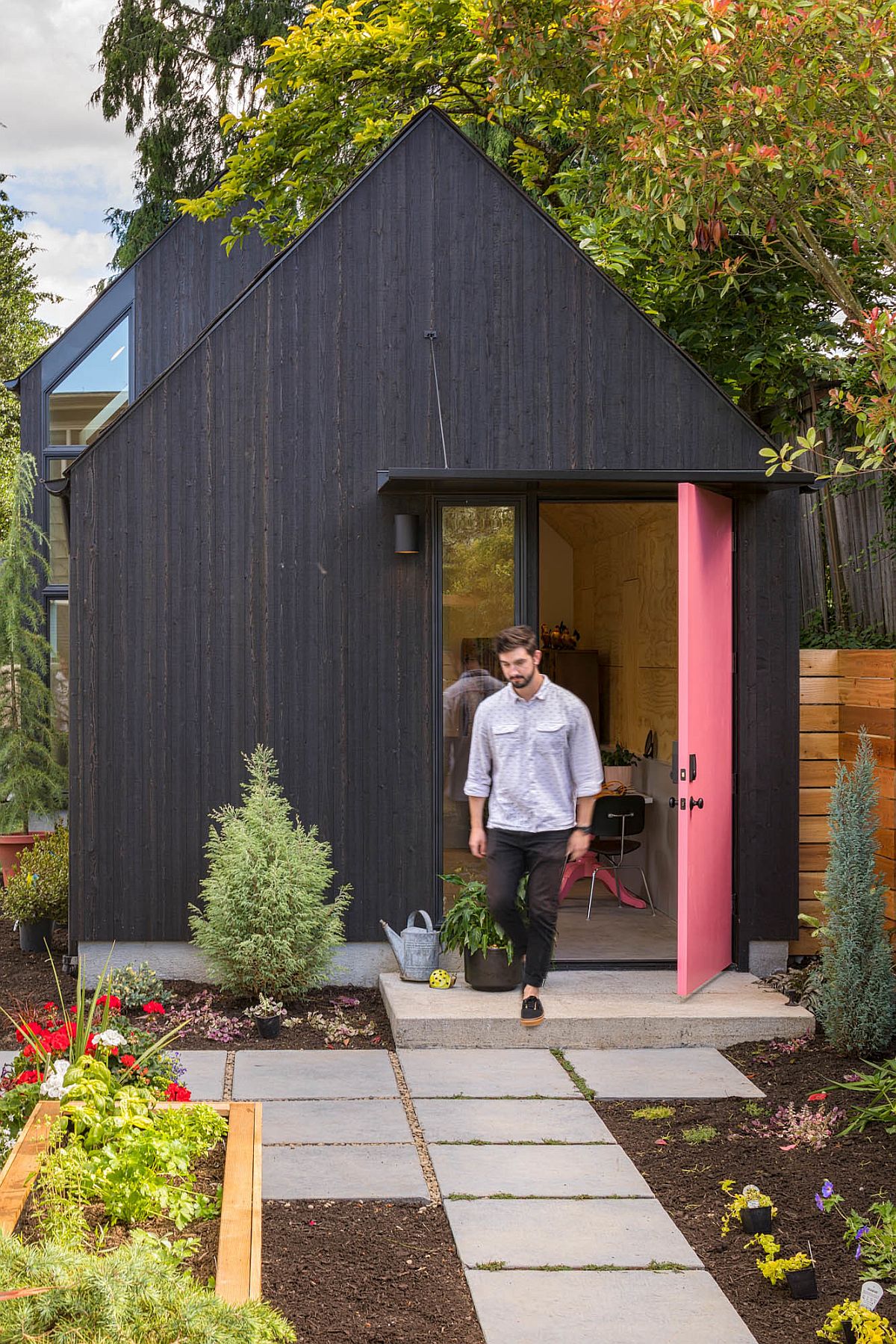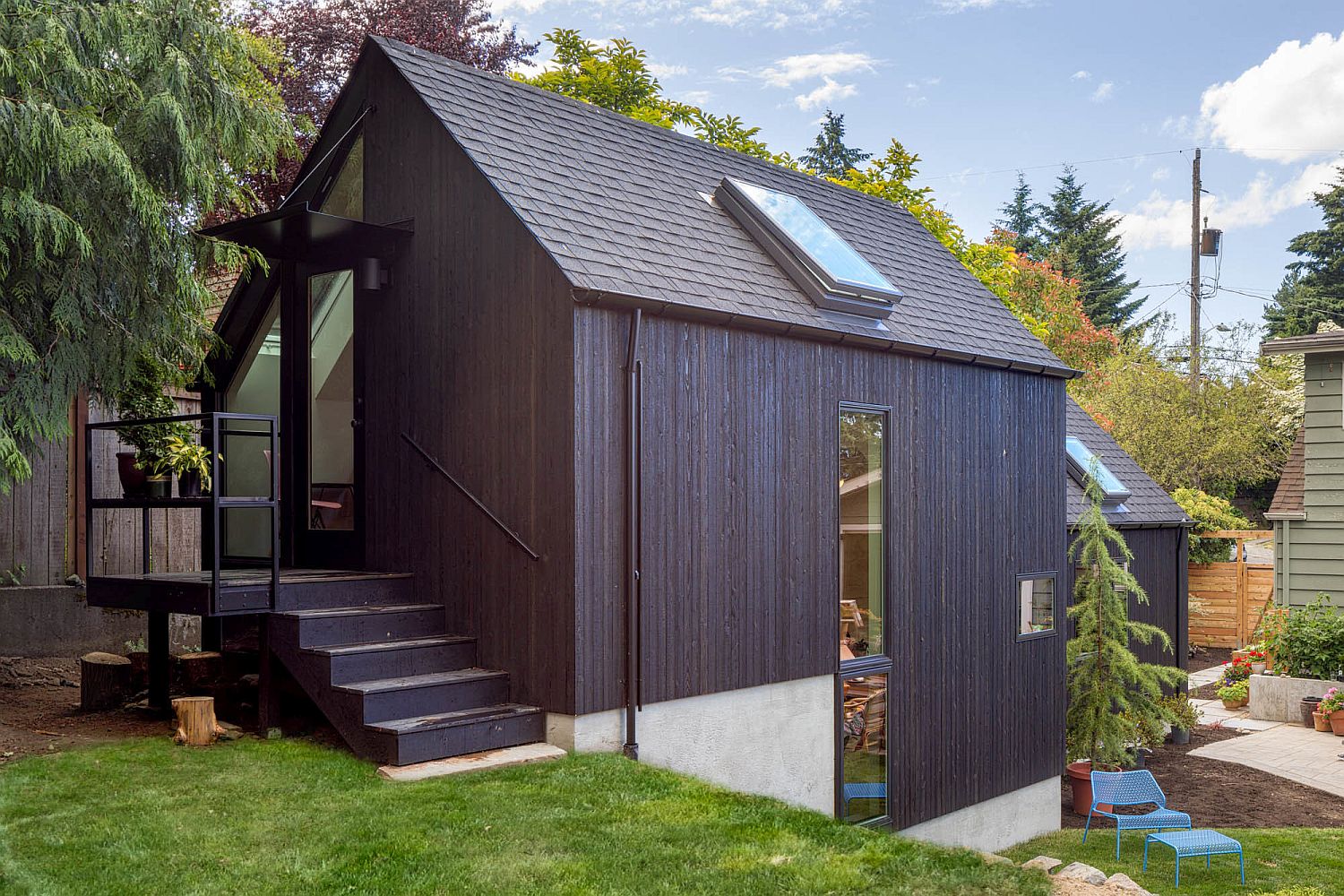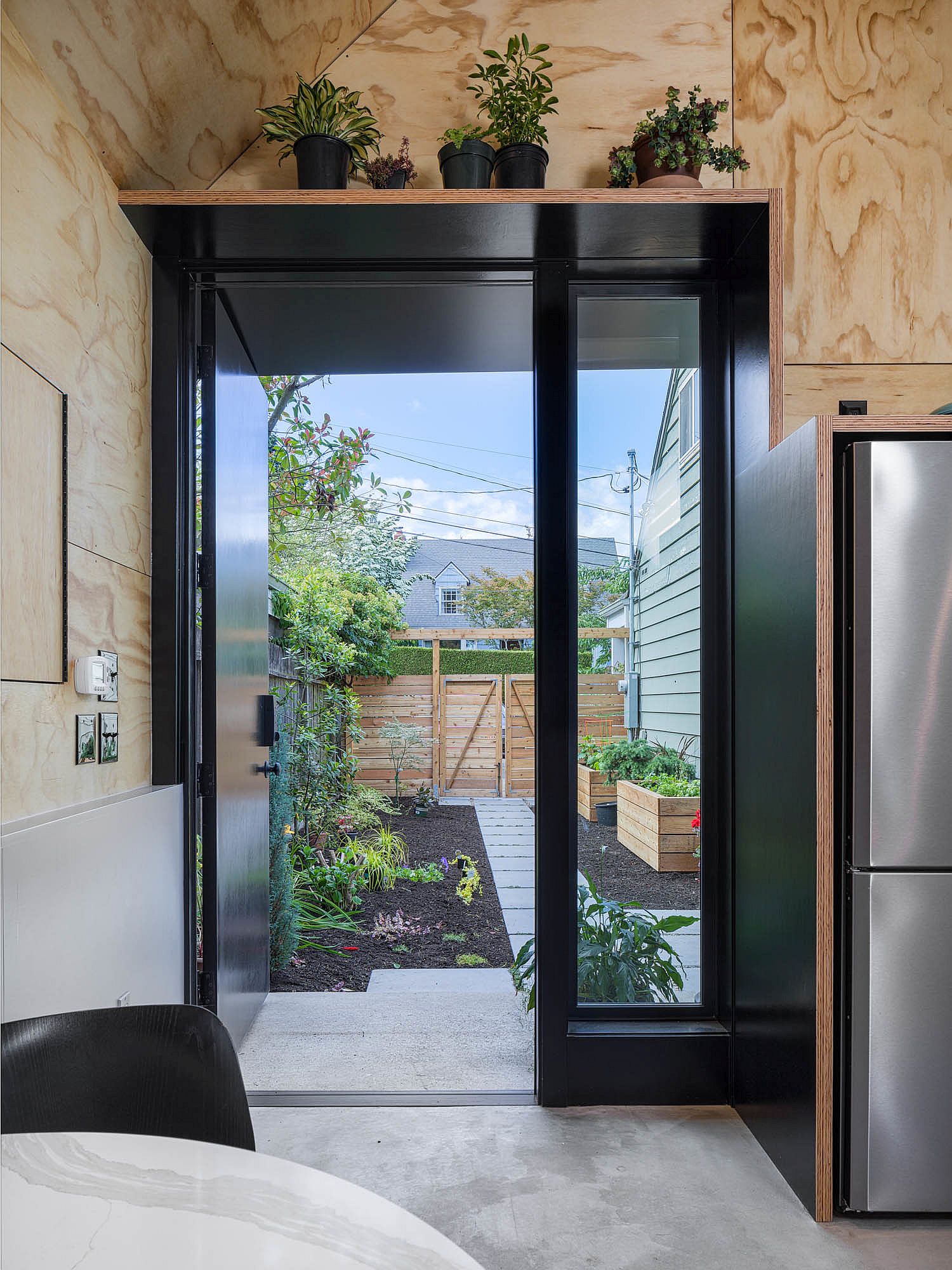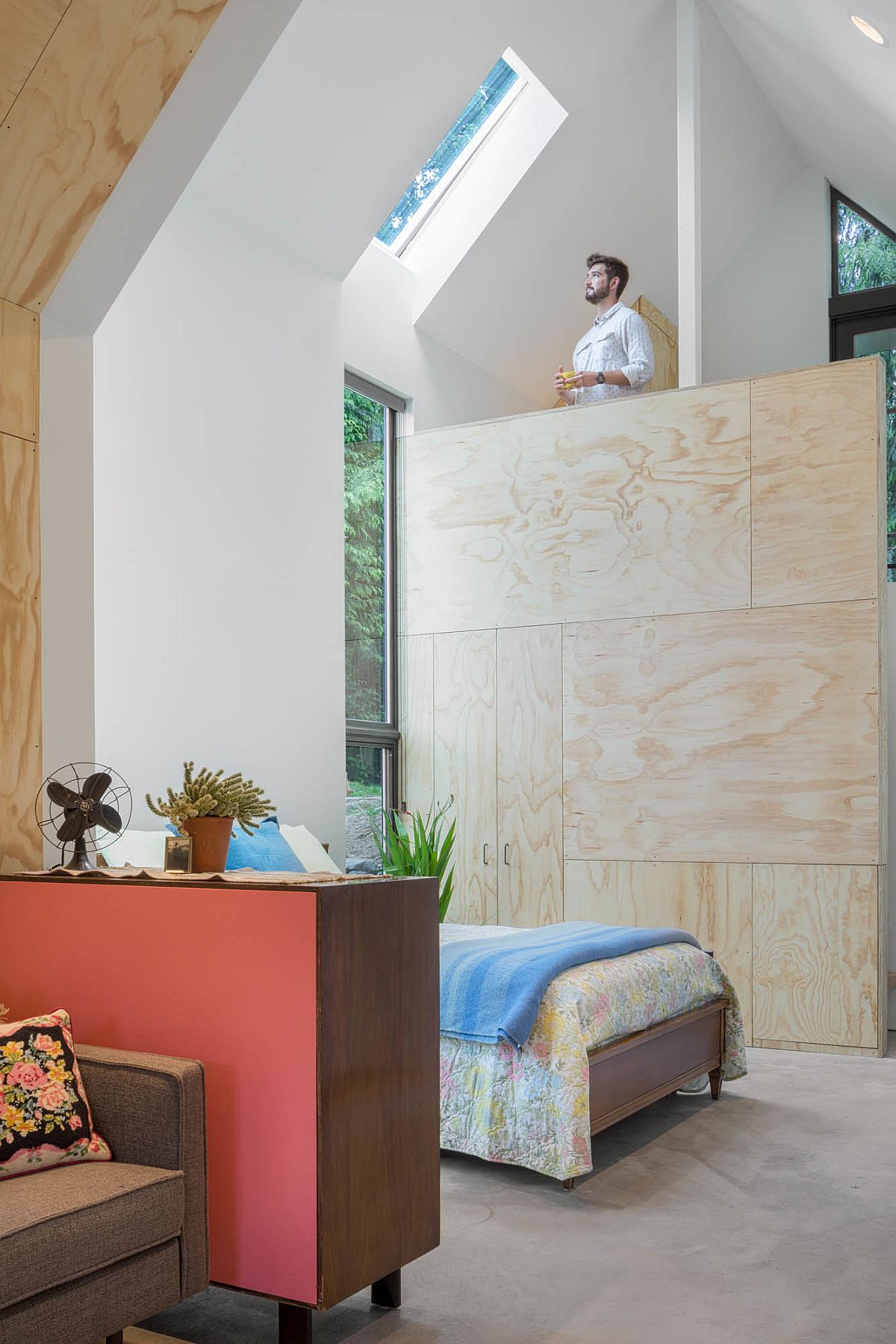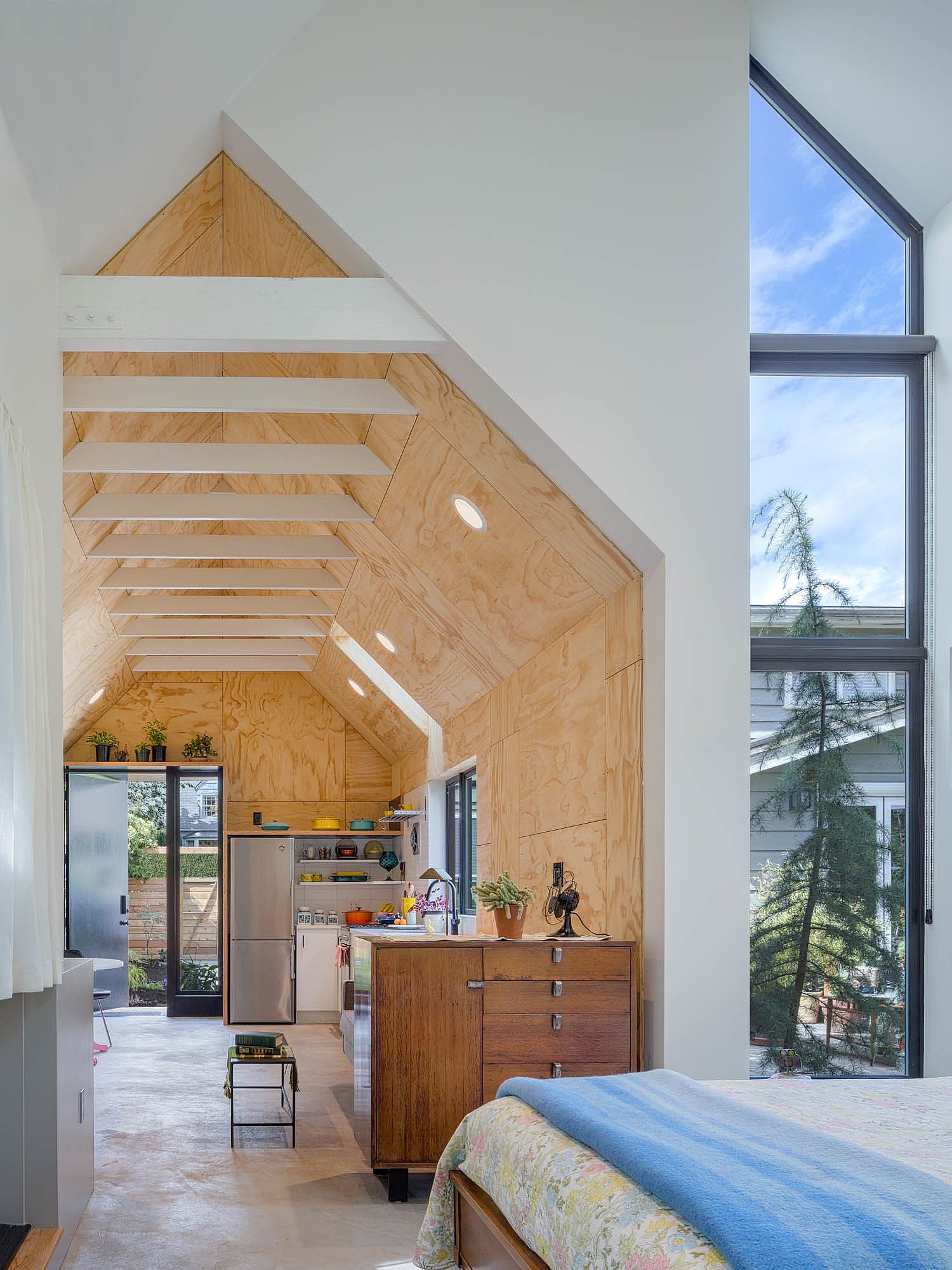 By keeping the living area, kitchen and bedroom on the same level, the home is elderly-friendly while an upper level deck and additional sleeping quarters can be used by guests. The small and sensible addition gives everyone in the home their own private space even while making life a whole lot more convenient both for the young and the aged.
RELATED: Old Garage with Heritage Façade Finds New Life as a Fabulous Family Home