Planning a party in honor of a friend or family member who's expecting? Good news: baby shower decorations have come a long way! From tabletop decor options to towering backdrops, the possibilities are endless. At the same time, countless choices can be overwhelming. Before you stress over elaborate color schemes and floor-to-ceiling backdrops, rest assured you can always make a little go a long way.
Confetti
Confetti instantly channels a festive vibe, and it can even illustrate your party's palette! If you hear "confetti" and you think "messy", we challenge you to take another look. After all, there are plenty of ways to showcase this party supply within manageable boundaries.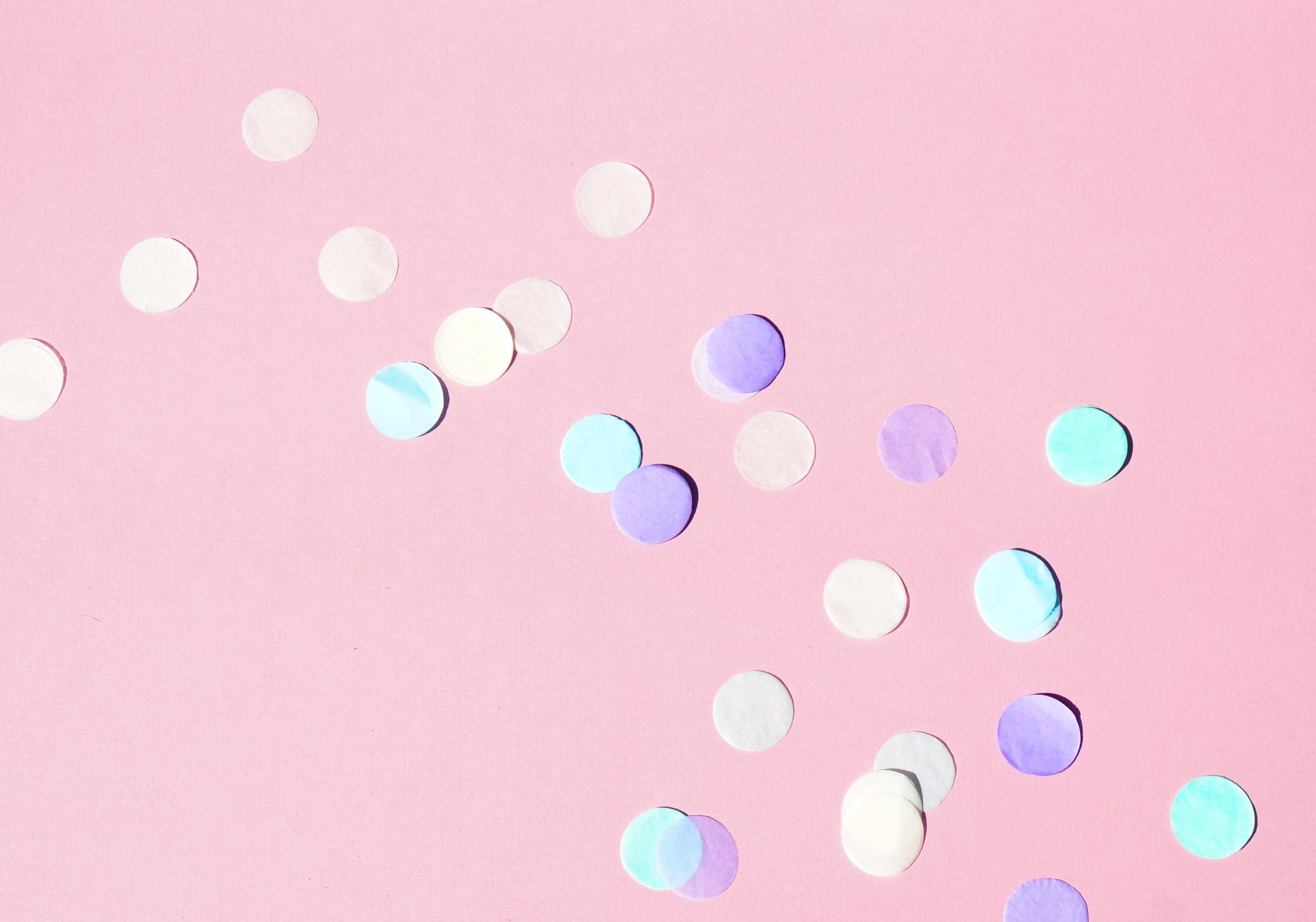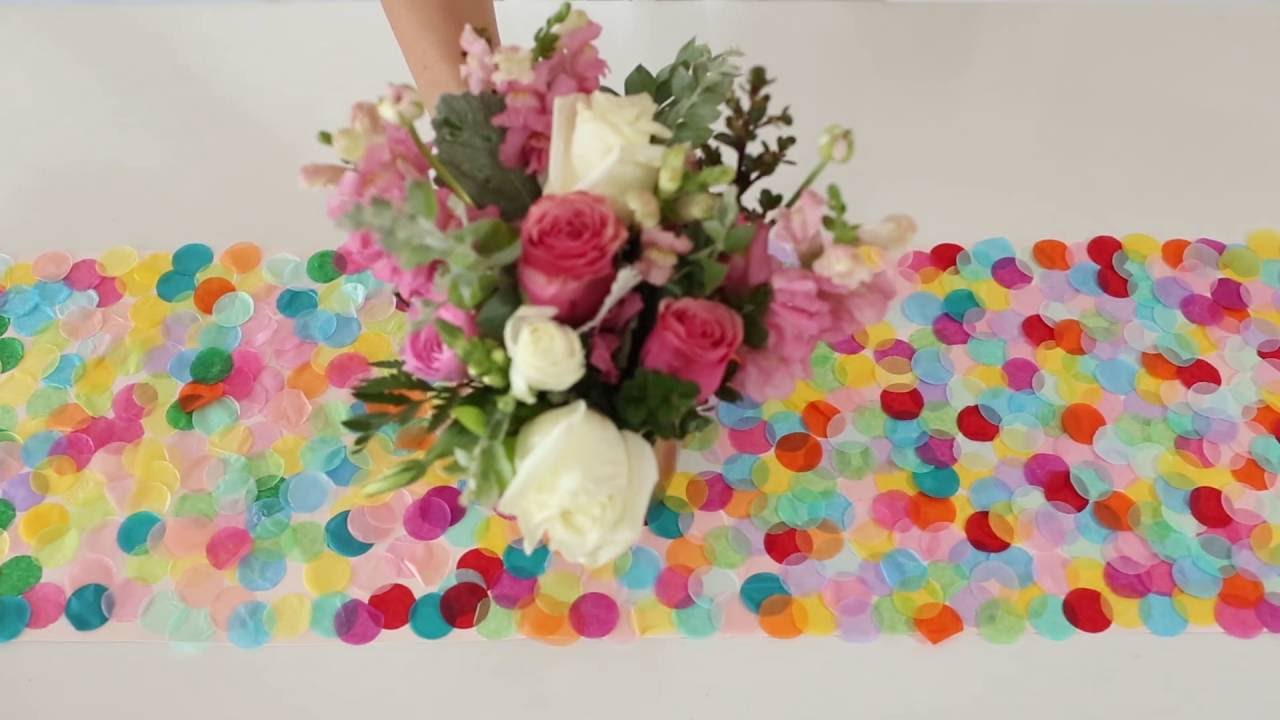 If you're not opposed to a little bit of cleanup, you can always scatter confetti on your tabletop. Do note that if young children are attending your baby shower, tiny pieces of the product may not be the optimal prop, but you can always limit the confetti to surfaces that are out of reach.
Balloons
We're in the middle of a balloon revival, thanks to the growing popularity of balloon arches, towers and backdrops. Throw in the accessibility of helium tanks, and many are taking a DIY approach to balloon decor.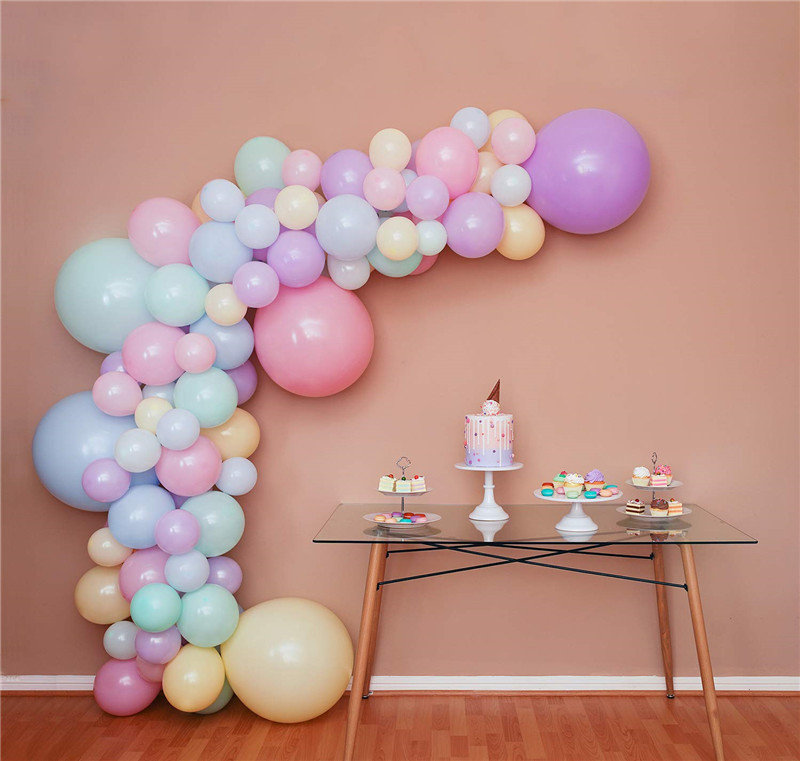 Garlands
Like festive strings of magic, garlands provide endless opportunities for embellishment. Due to their popularity, there are many offerings, at an equal variety of price points. The garland featured below comes as part of a 3-piece party "banner" set, available for an affordable $4.99 at Target.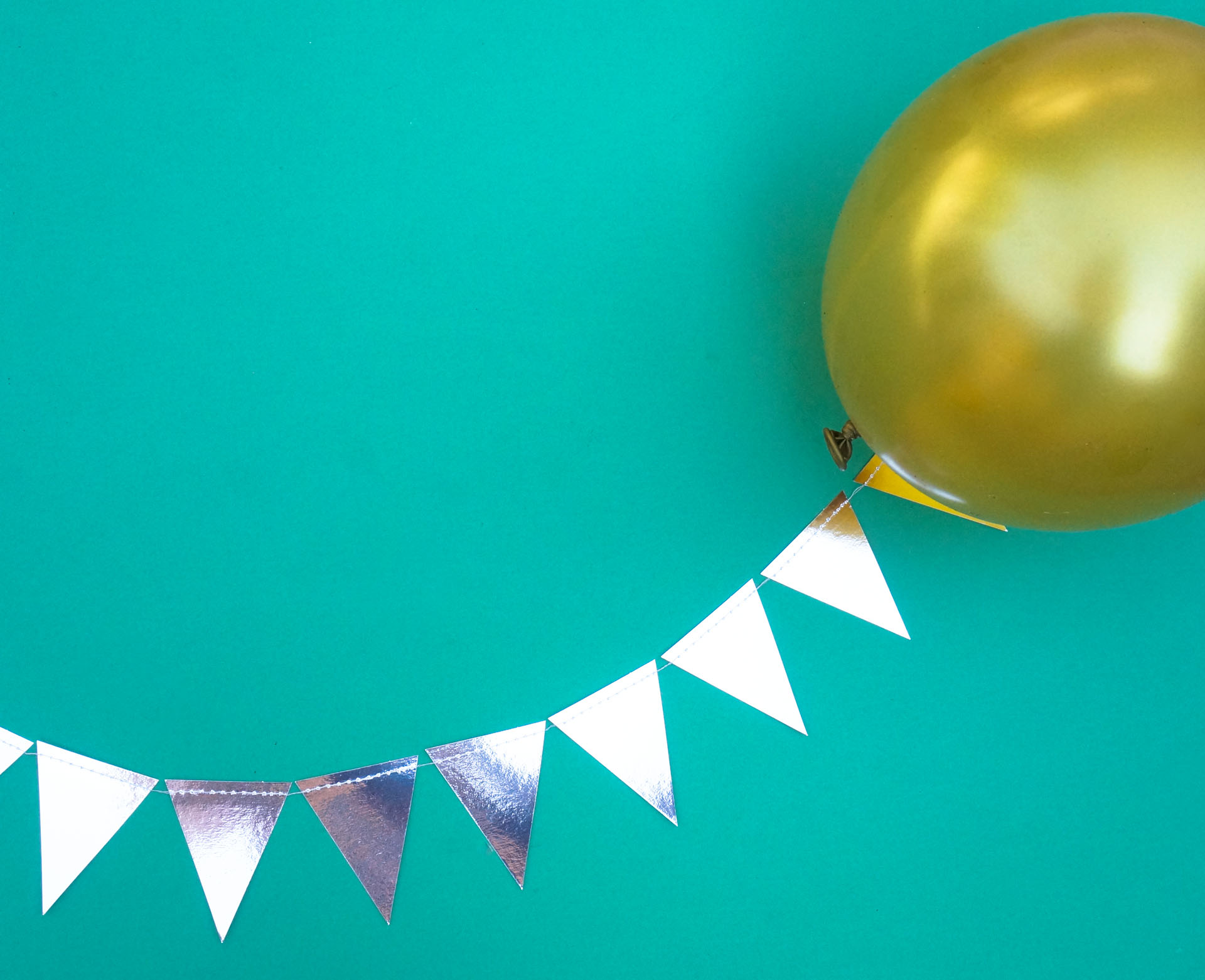 Paper Fans
There's something so whimsical about paper fans! When it comes to baby shower decorations, it's hard to deny that fans channel a retro vibe, but a "more is more" approach to displaying them creates a fresh, modern feel. [photo by Kate Simmons]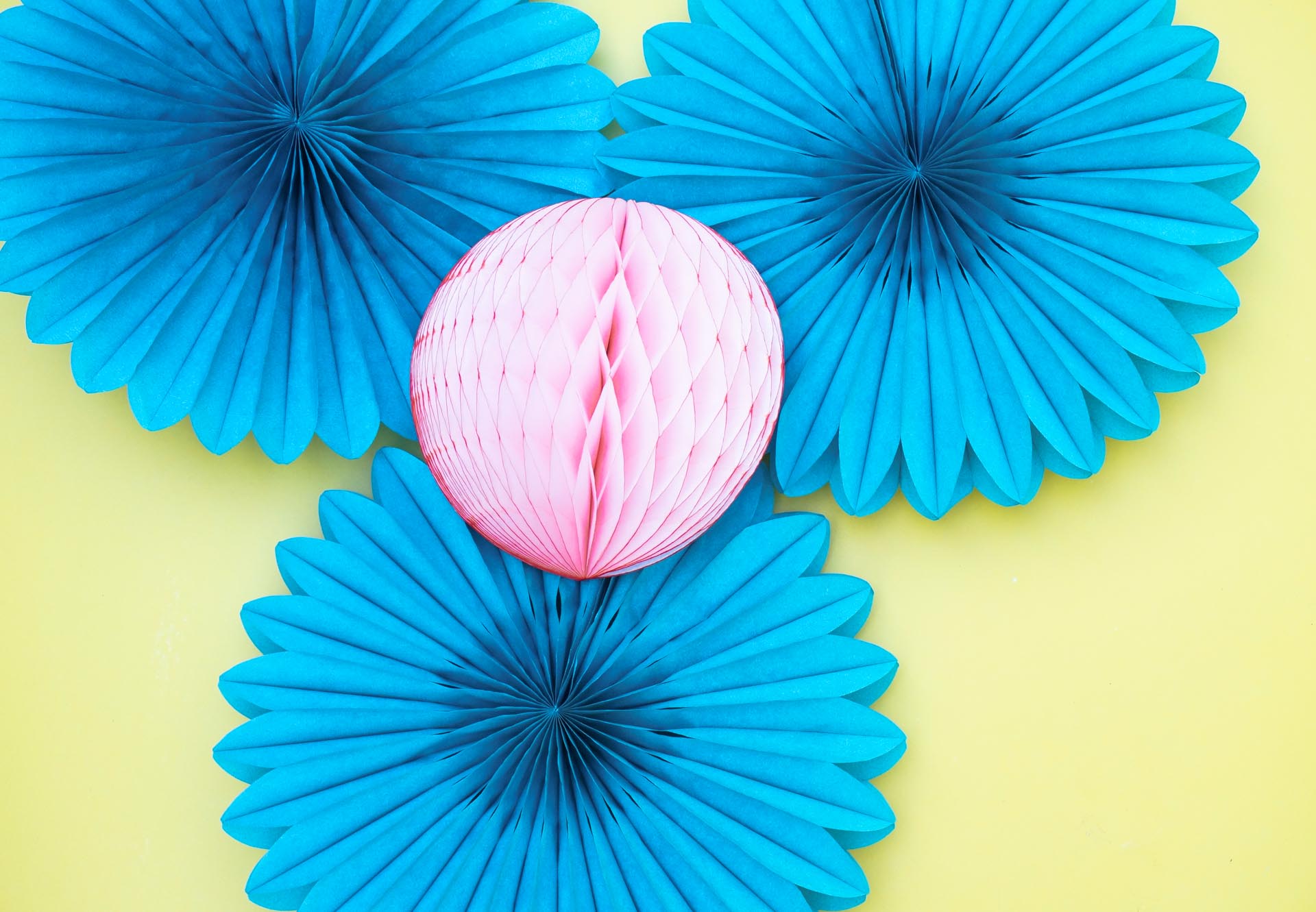 Centerpieces
There's power in a good surface-top focal point. The number of centerpieces you create will depend on the size of the shower you plan, as well as the logistics. A sit-down fete with 10 tables will obviously feature more centerpiece action than a small gathering with a food table and a ring of chairs in the living room. Don't hesitate to get unique with your arrangements. Below we see faux coral and air plant selections in an eye-catching grouping.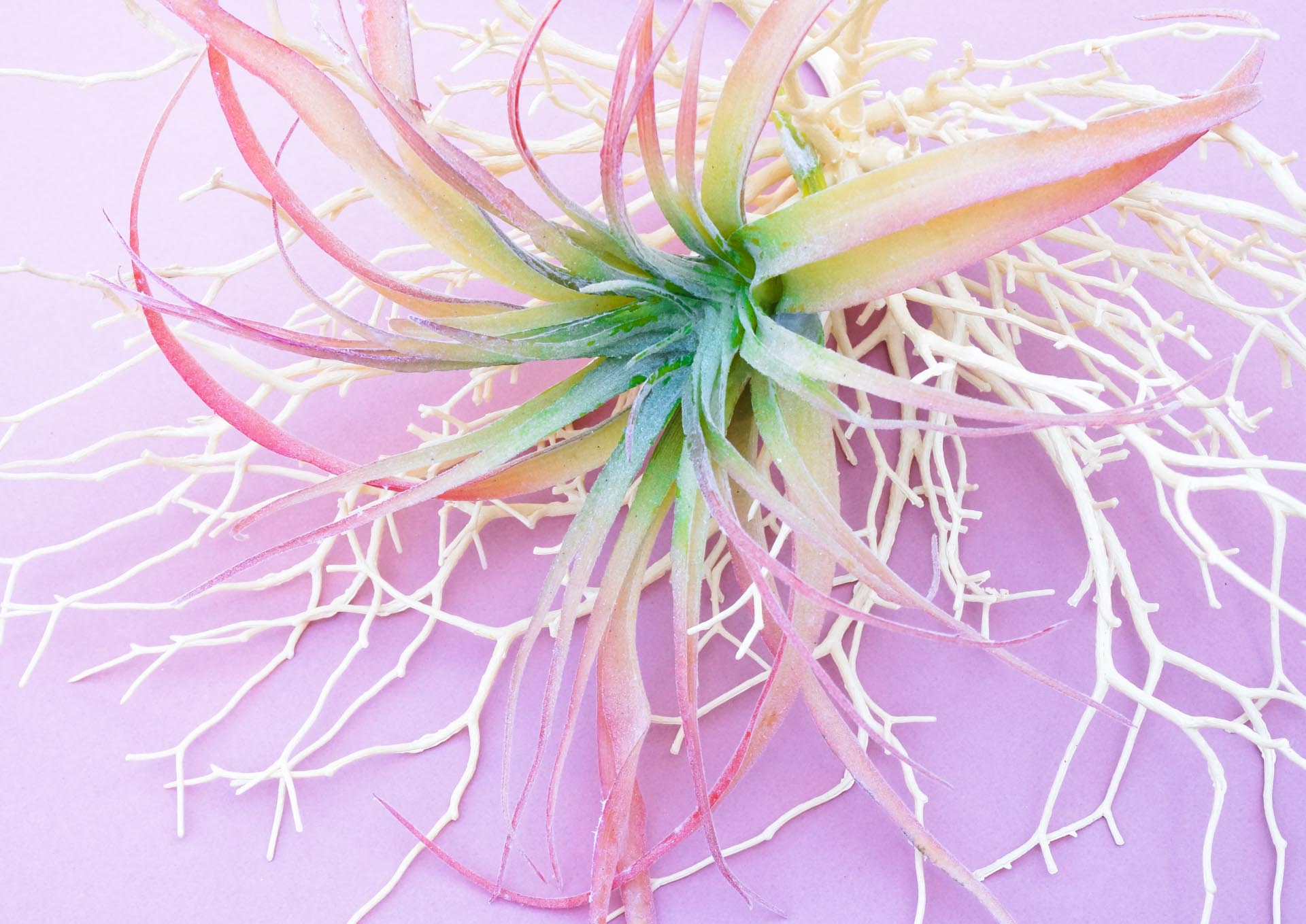 Party Goods
Don't forget party supply basics such as plates and cutlery! If we can safely say we're in the middle of a balloon revival, rest assured we're experiencing a party plate renaissance. It's inspiring to watch party good design studios such as Harlow & Grey emerge. Large paper plates from the brand's Goddess collection are featured in the photo below.