A complete contemporary redesign of a 1970s townhouse can be a challenging task at the best of times, and the makeover becomes even more daunting when the residence is nestled in a neighborhood like Highgate. Home to arguably the city's most sought after real estate, this North London suburb has an aura of its own that largely sets the tone for any proposed changes. It was LLI Design who stepped in to take up the challenge of completely transforming this four-story townhouse into a cheerful and stylish modern hub that complemented the urbane lifestyle of its hip, young denizens. And the result is truly spellbinding!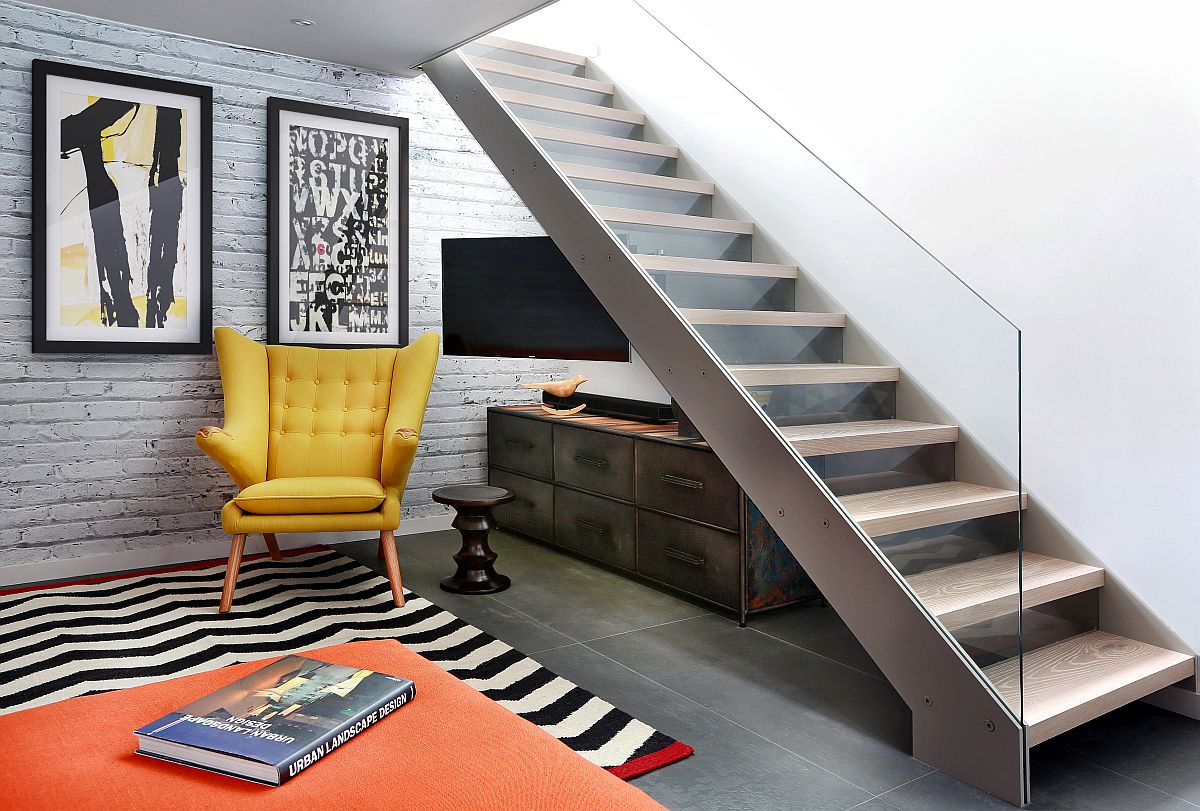 Combining the charm of the 70s with midcentury décor, and a touch of glitz and glam with contemporary ergonomics and trendy design, the interior of this London residence offers the best of both worlds. The recipient of the 'Best Interior Design Private Residence – London' award from United Kingdom Property Awards, it is easy to see why anyone would instantly fall in love with this soothing and chic interior. On the lowest level one sees the living space / TV room that creates a vivacious and fun atmosphere with its semi-industrial style and iconic décor additions like the Wegner's Papa Bear Chair.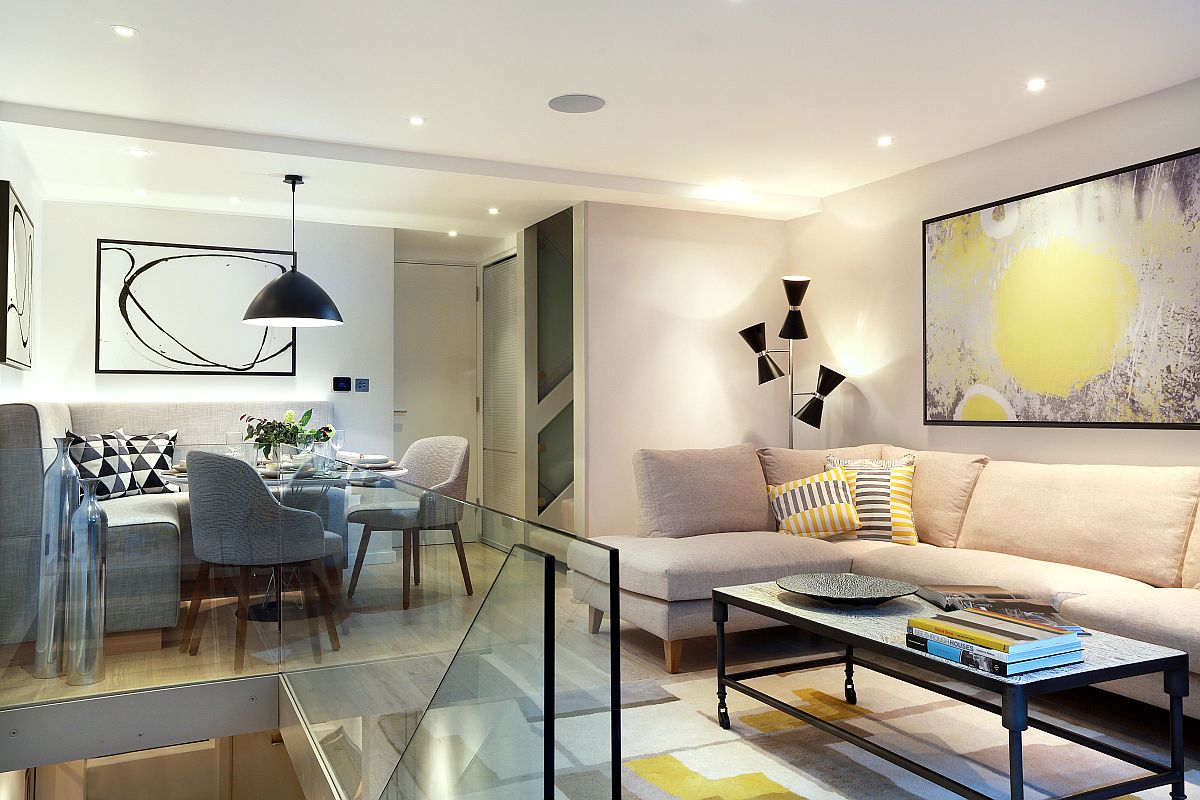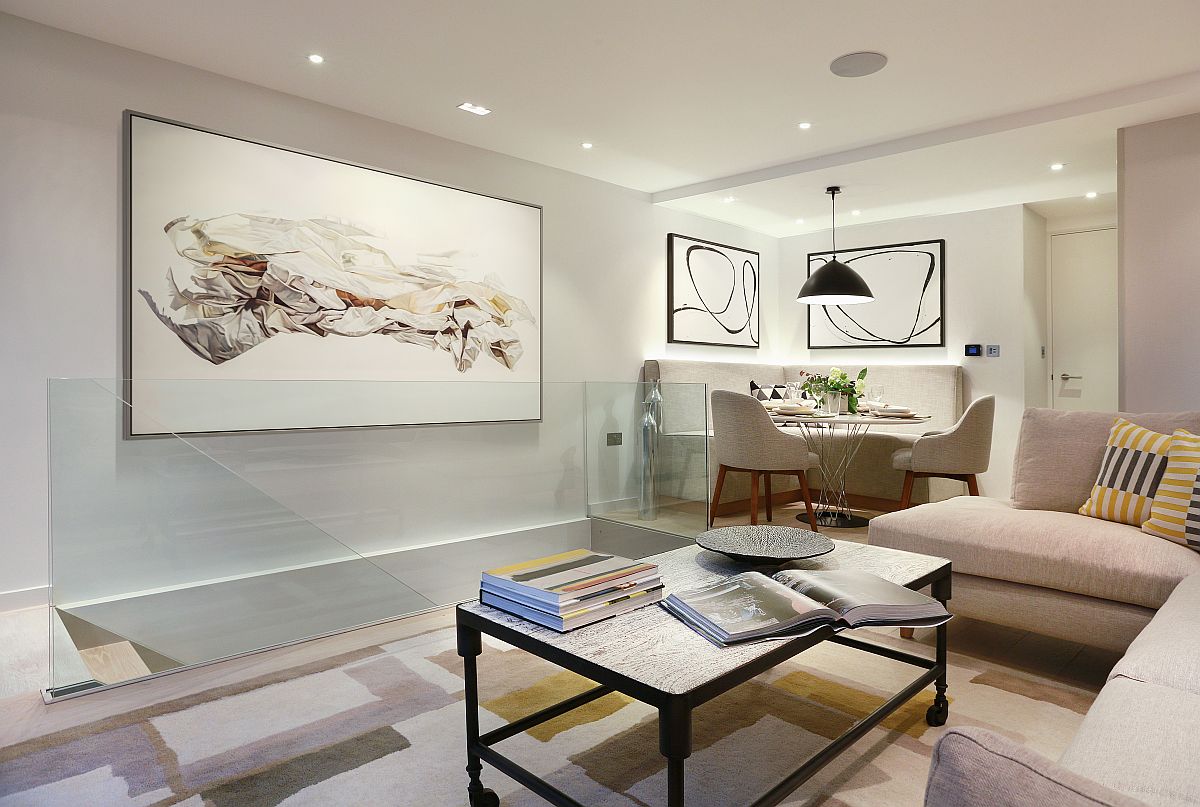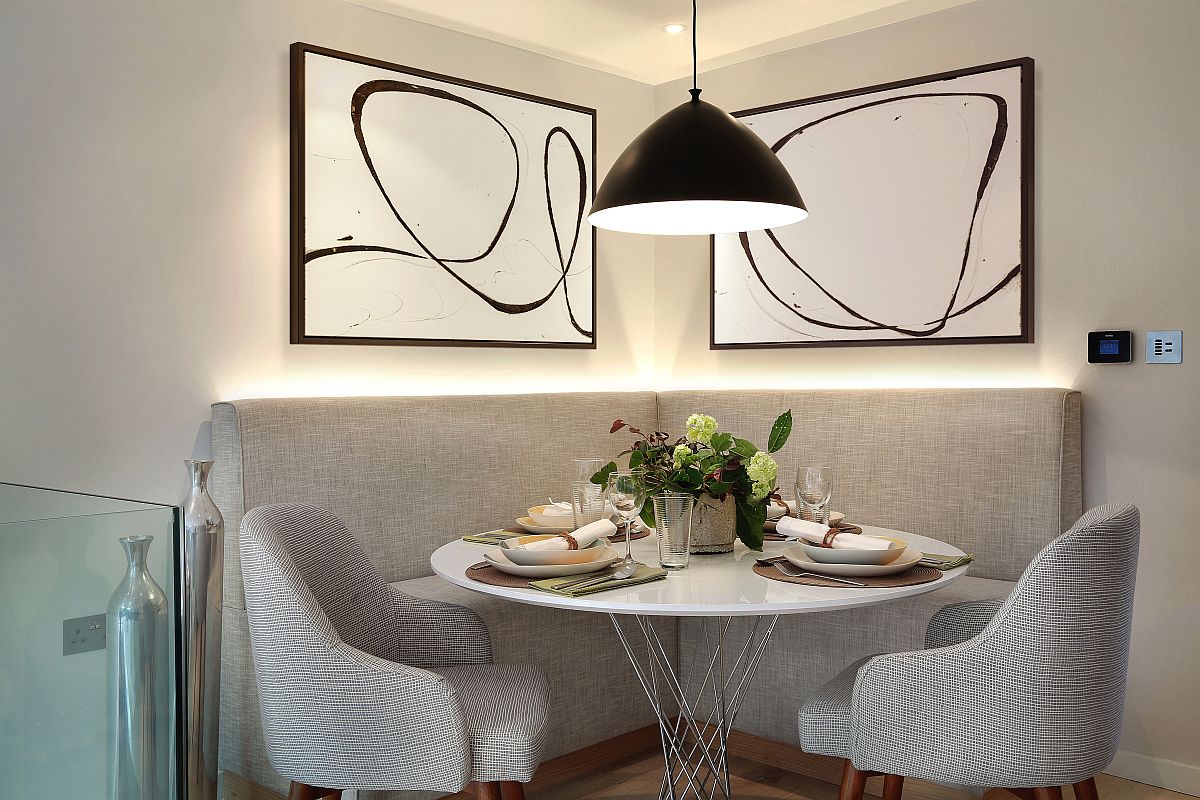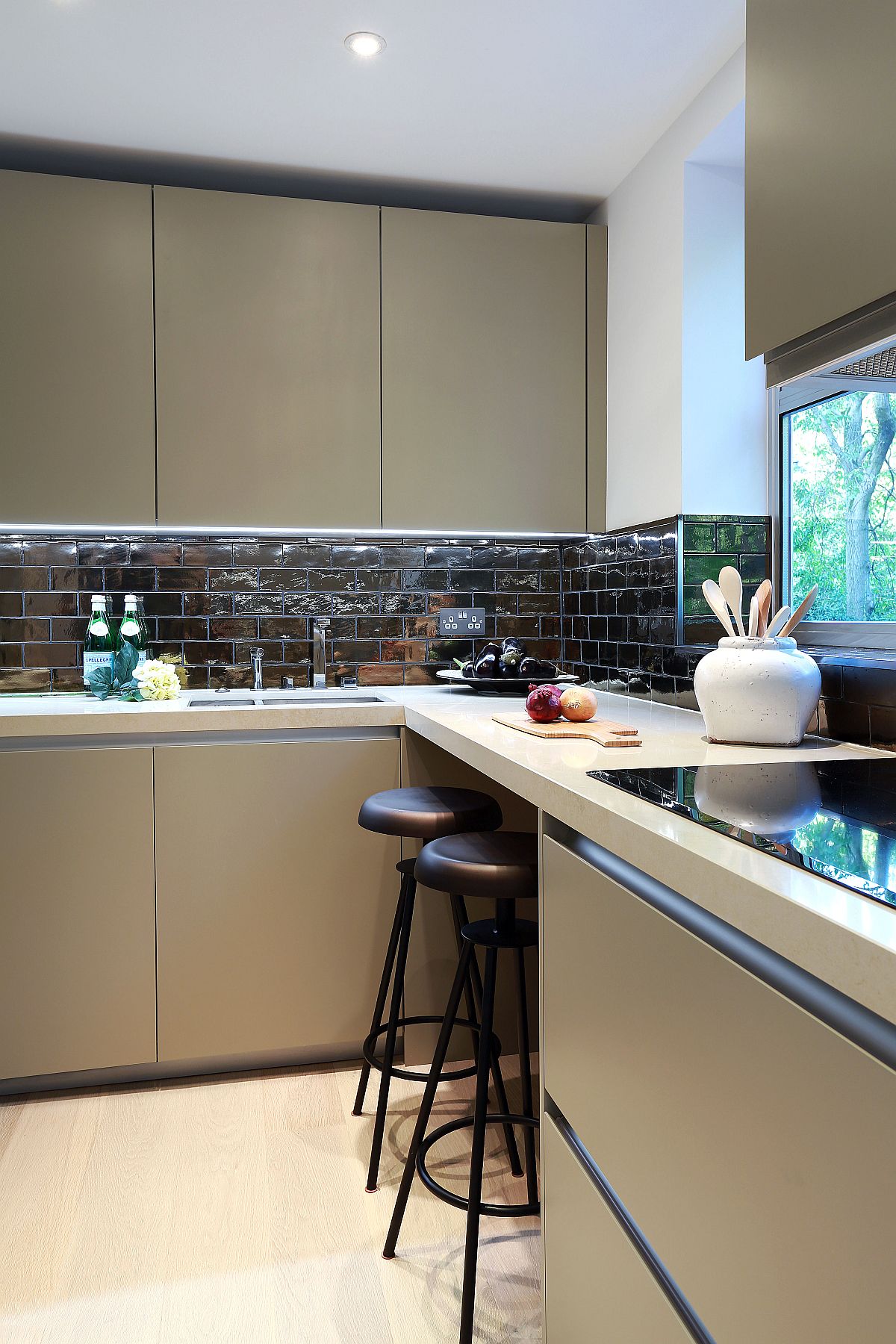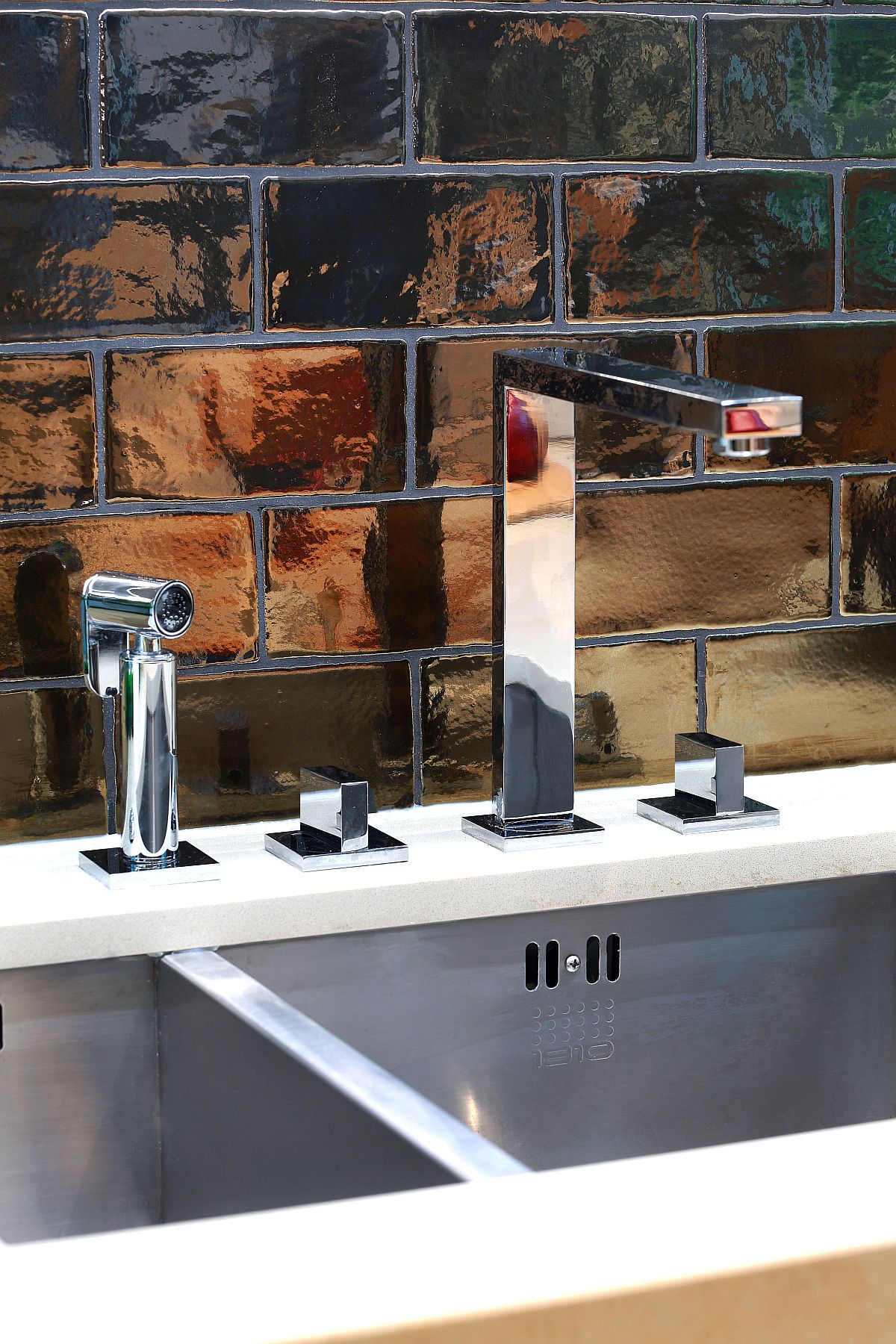 A striking open-tread glass and steel staircase replaces the existing stairway and leads to the upper ground level that holds a relaxing living space, a banquette dining area and a kitchen with a glittering bronze-tiled backsplash. It is the top floor that houses the luxurious master suite where the bedroom and bathroom become one visually, even as two dashing bronze mirrors above the floating vanity steal the spotlight.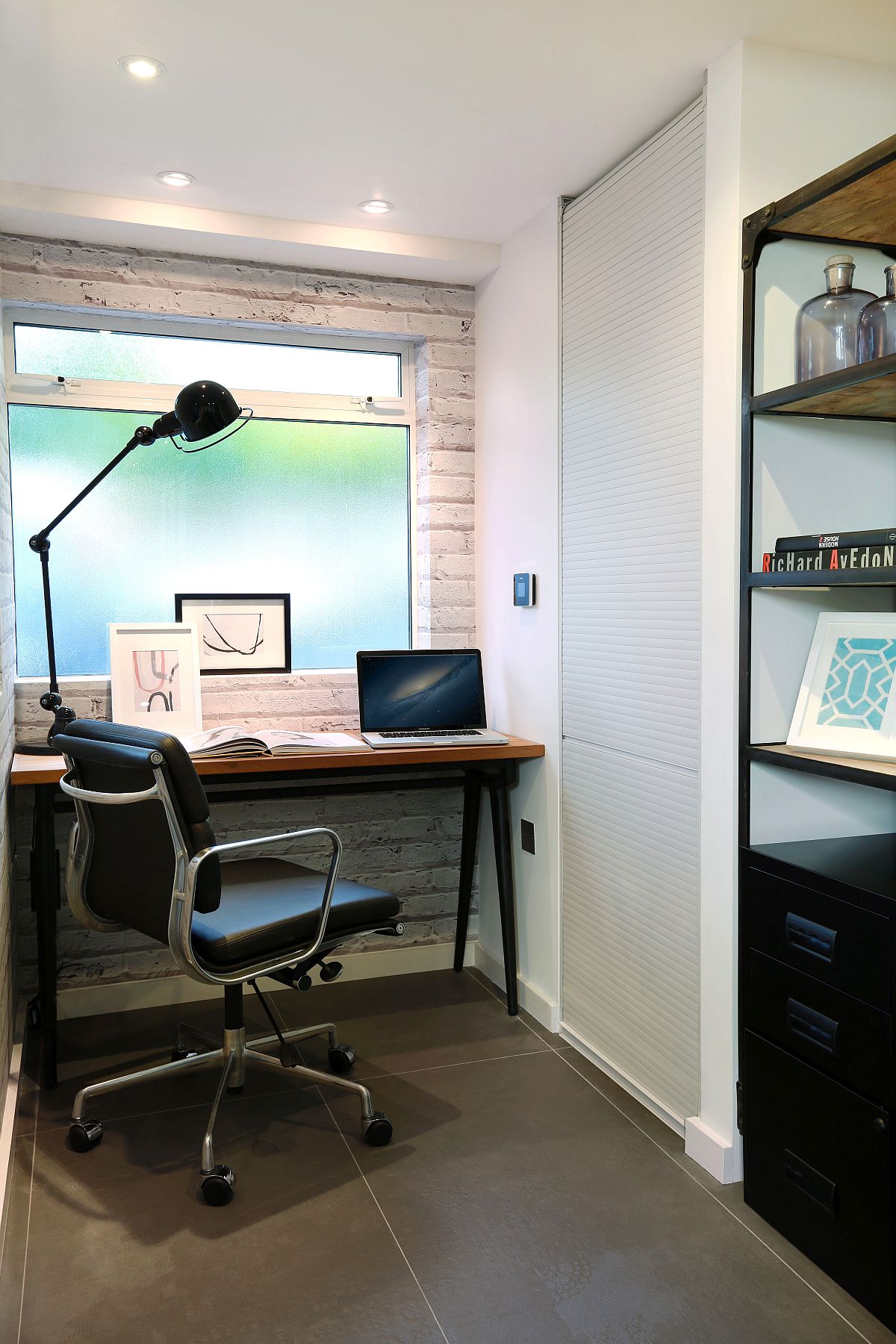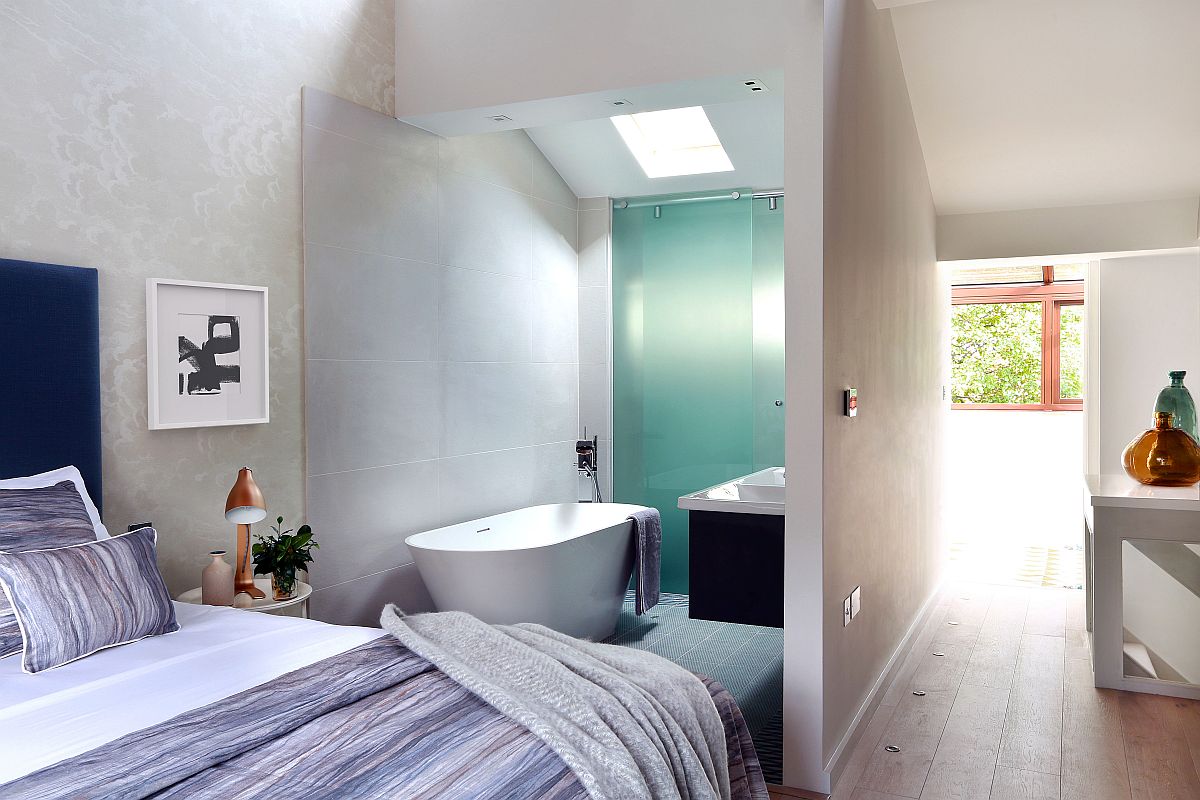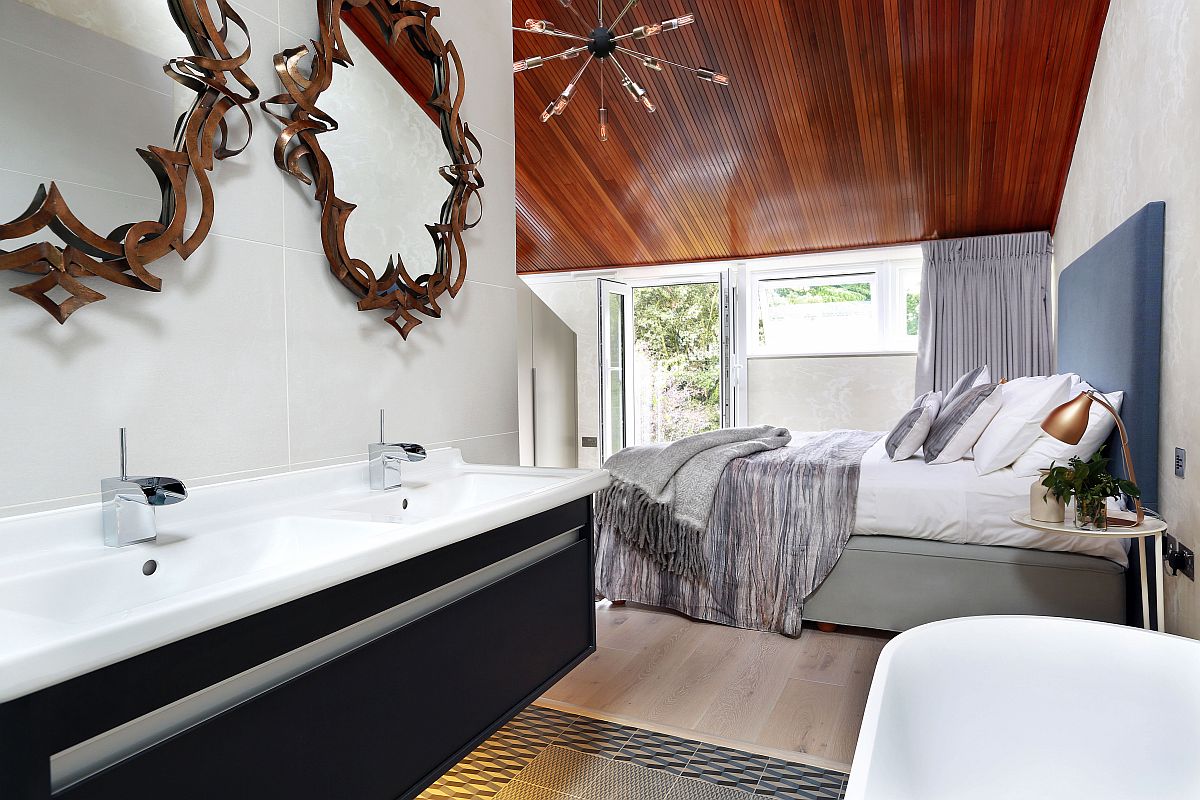 Internal partitions on every level were kept to a bare minimum and used only when absolutely necessary to ensure that the interior feels as spacious as possible. Elegant LED strip lighting, dashing pendants and even beautiful uplights complete the remarkable transformation that sees a tall, boring townhouse acquire a new cheerful and visually spacious vibe.