A sense of timelessness coupled with natural beauty and ample privacy, the Enchanted Shed is the perfect retreat that is just a few steps away from a traditional and beautiful Austrian home. Part of a sensible and inventive renovation project dubbed The Enchanted Shed & Leopold House and carried out by Franz&Sue, the delightful new avatar of this once forgotten shed showcases how old structures can be carefully altered to meet modern demands. In the shadow of an old Vienna Woods villa and built in the mid-1900s, the shed had little use for its homeowners today. Turning it into an elegant backyard office / retreat and guest space felt like an obvious and smart choice!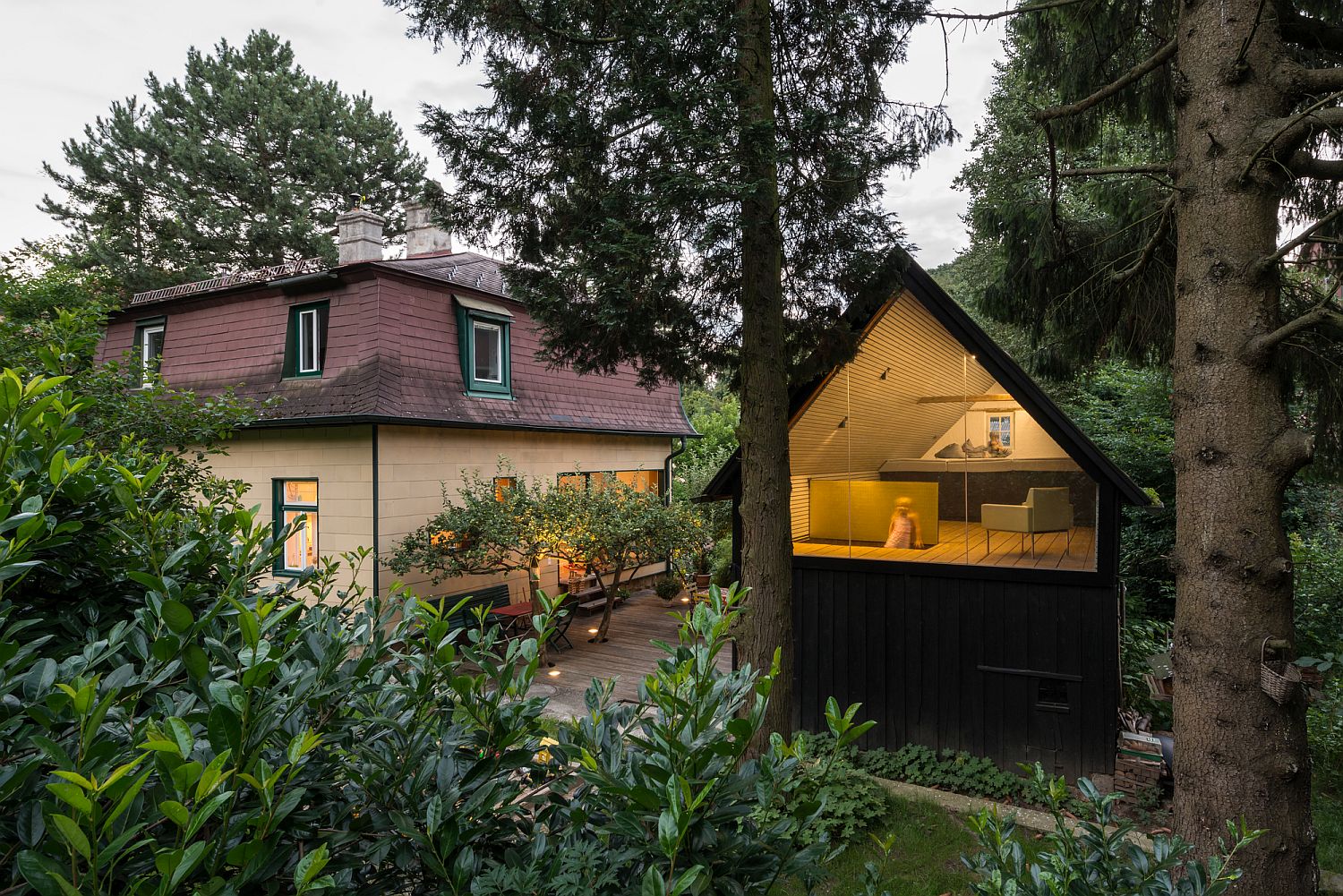 It is the attic of the old shed that has been transformed into a guest space and tranquil escape while the lower level still serves as a storage area for garden tools. A brass trapdoor leads the way to the top level where a small work desk and chair greet you. You can easily add a bed to this level to transform it into a comfortable guest room. Large glass window offers wonderful views of the landscape outside while top-notch insulation keeps out the winter chill. A larch deck acts as the connecting bridge between the new hangout in the yard and the main house, which also underwent a major revamp.
RELATED: Respect for the Past: Smart Makeover Revitalizes Heritage Home in London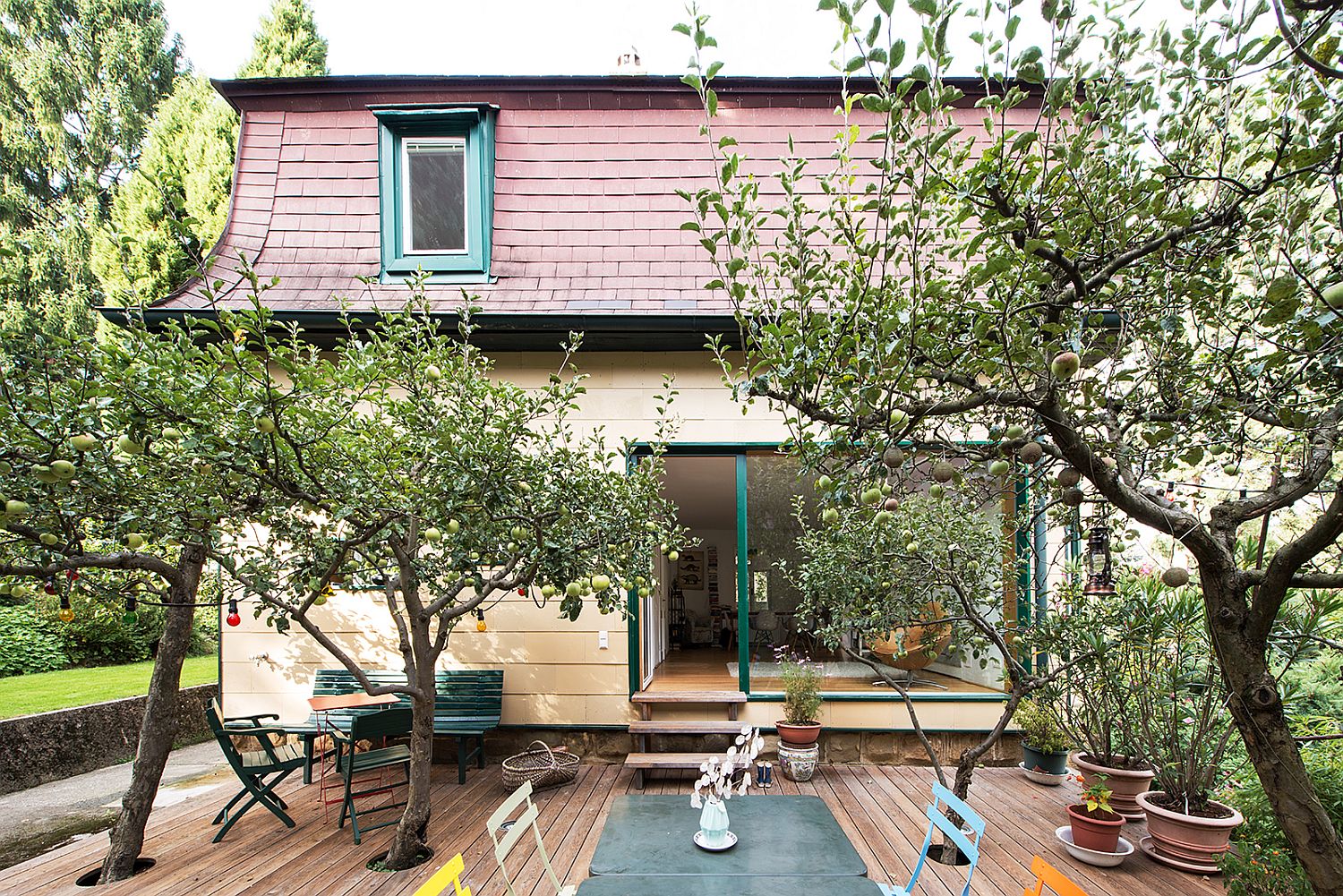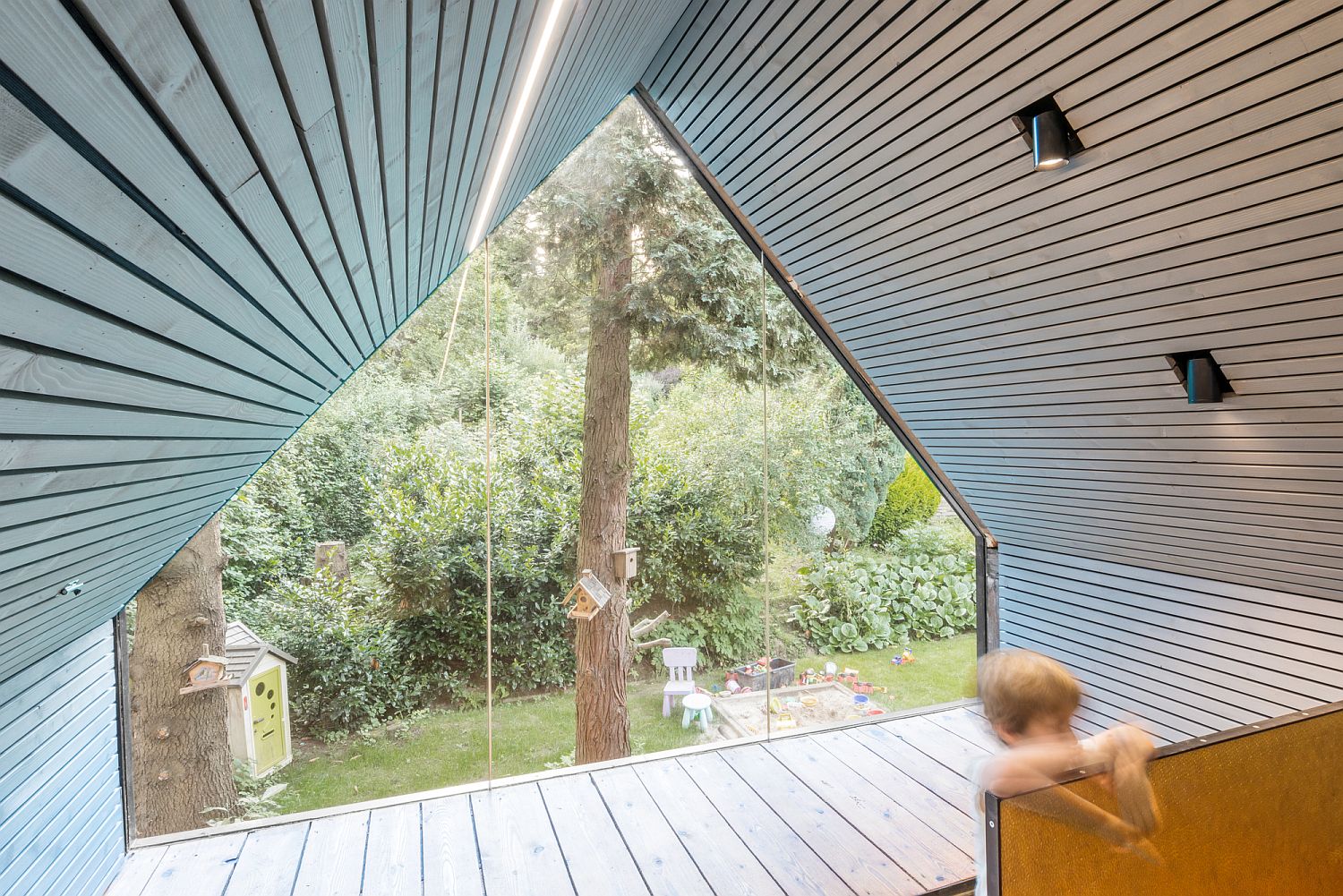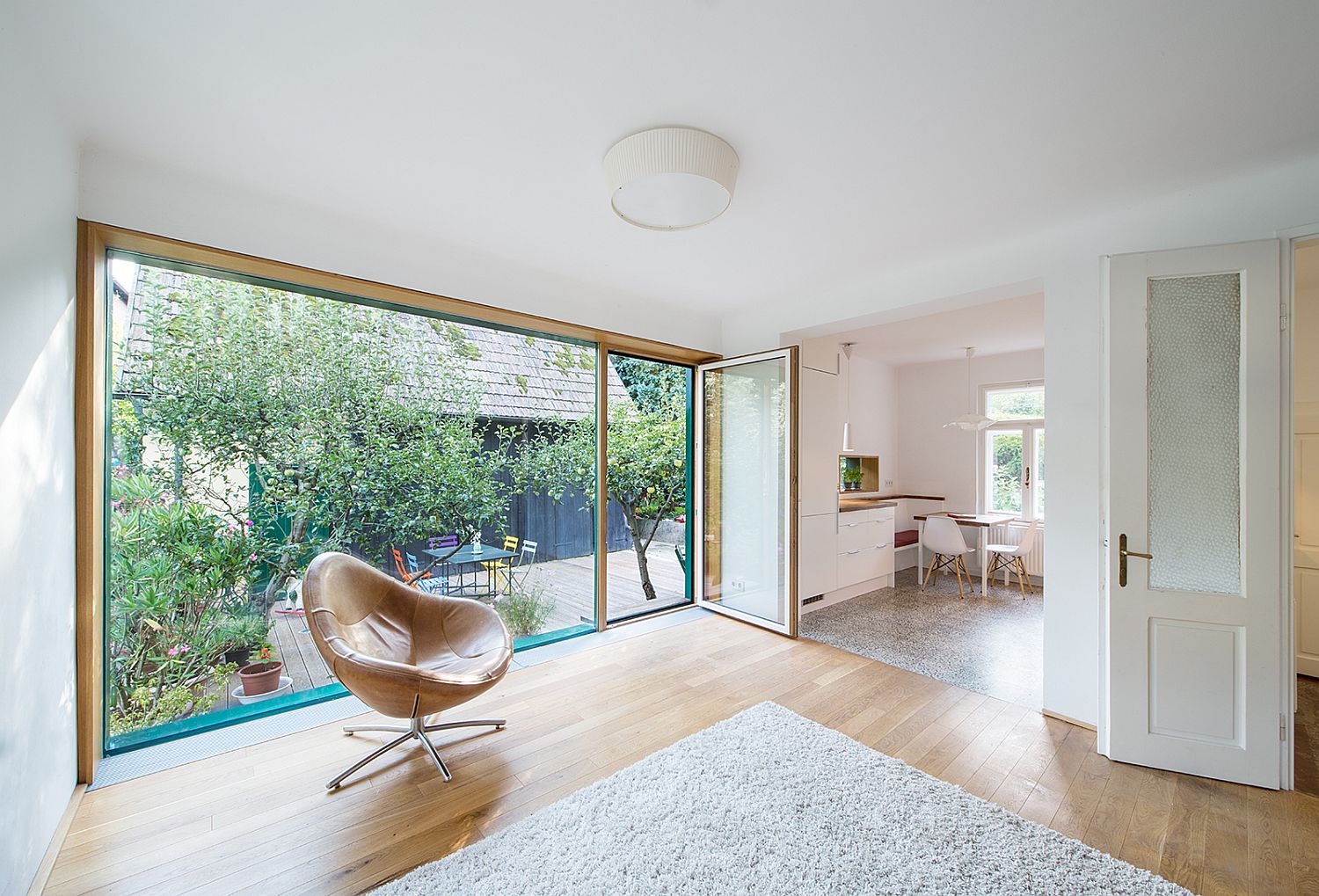 To bring in ample natural light, a large section of one of the external walls was replaced with a glass wall even as unnecessary internal partitions were removed to create a loft-like common space. The old apple trees in the garden were left untouched with circular cut outs in the deck and in-floorLED lighting highlighting their presence. The entire project is a wonderful example or responsible renovation that is sensitive to a home's rich past and current needs of its denizen! [Photography: Andreas Buchberger]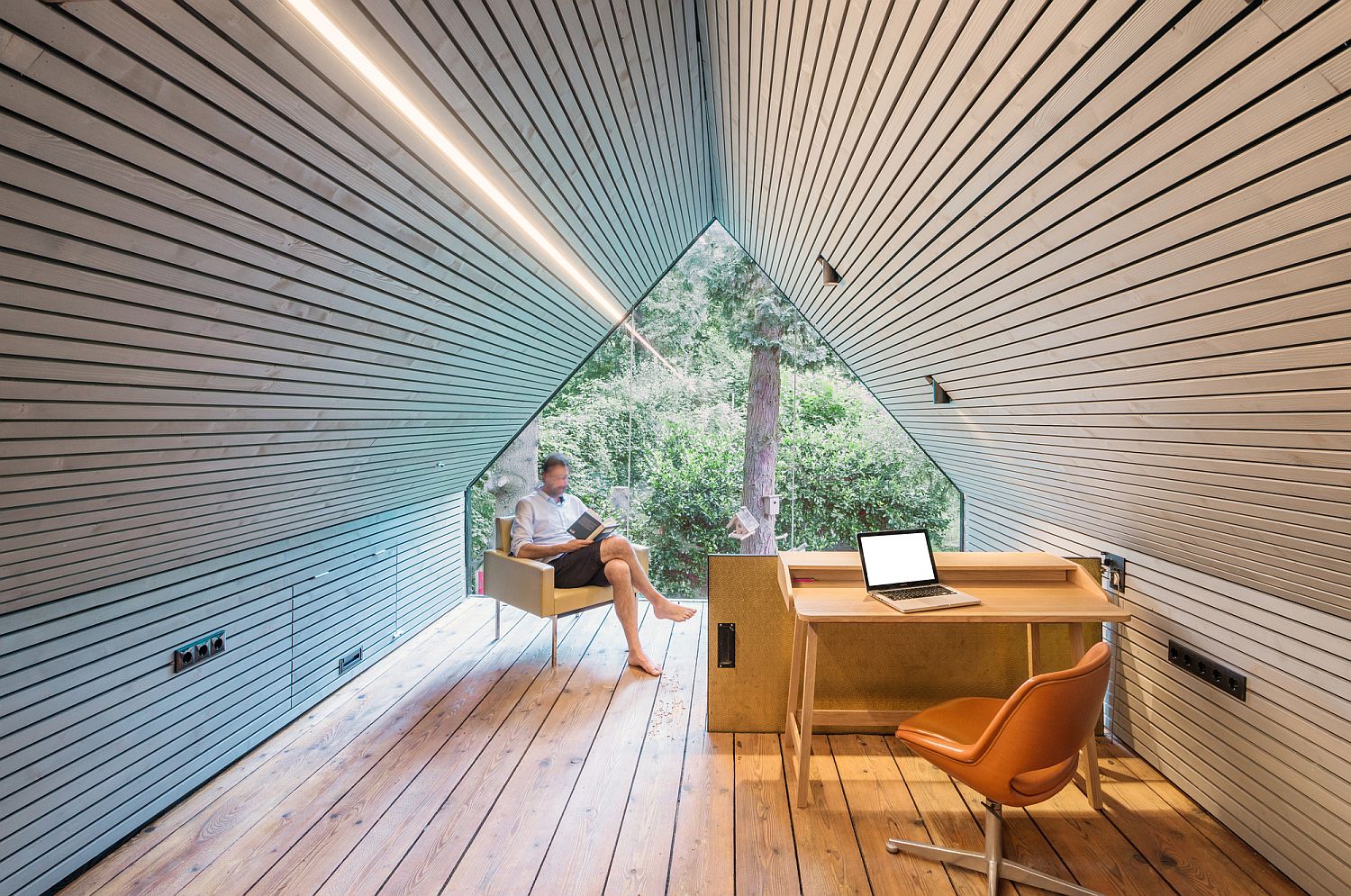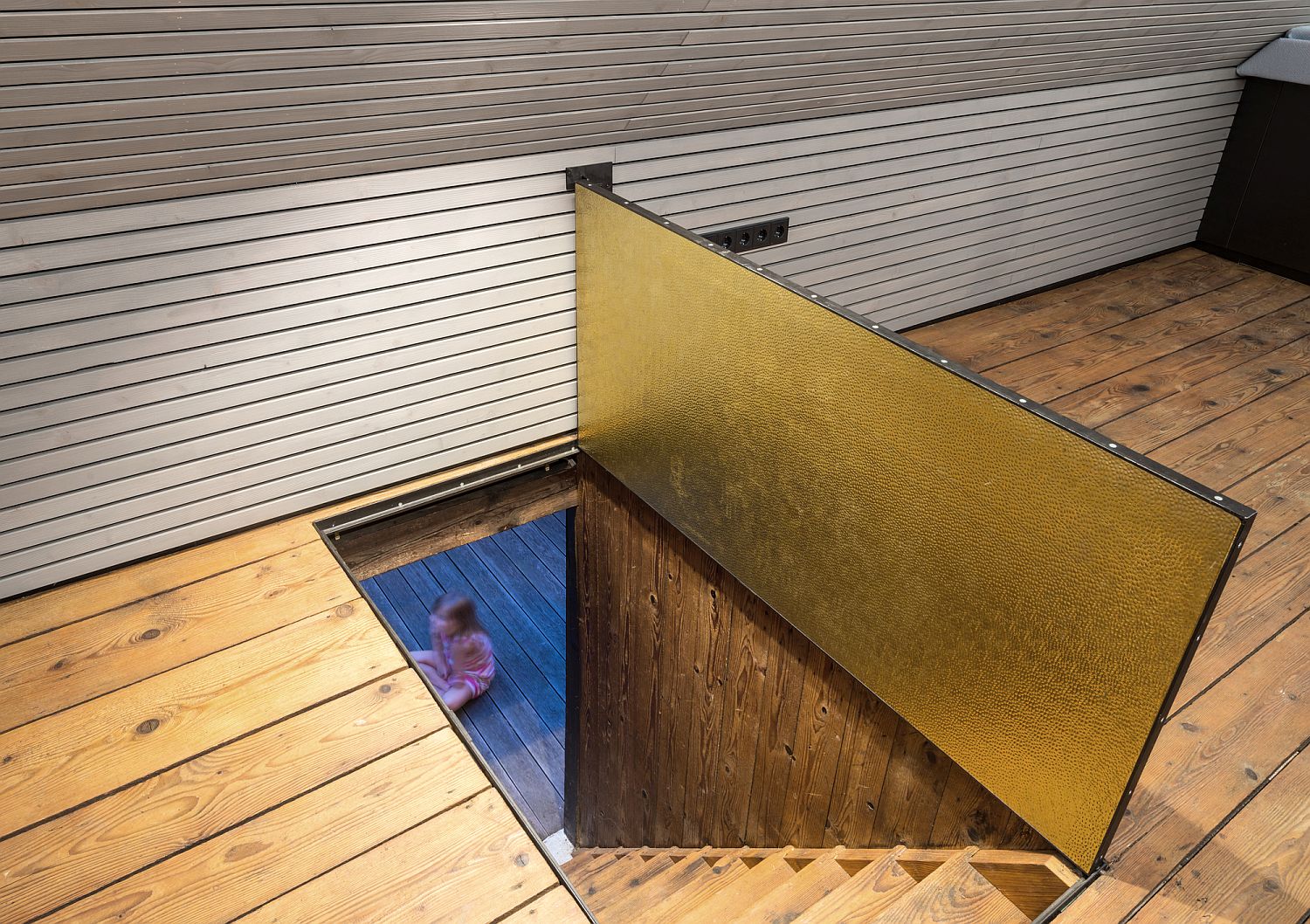 We explained that the parlor and tiled stove were just ballast from the past and gently suggested that the house was somewhat overloaded with rustic kitsch. But where should one start with the ceiling construction? Where should the building show respect for the old, where must the new be radically introduced? Together with the clients, we felt that, from now on, other elements should shape the character of the building.
RELATED: Magical Mountain Views Greet You at this Guest House in Santa Lucia Preserve!