A venerable lighting institution, Anglepoise®️ is the quintessence of great British design. The company's Original 1227™ light was launched in 1935. A pioneering triumph, it introduced the brand's constant spring technology and is widely regarded as the archetypal Anglepoise®️ light. A relevant, modern and timeless design icon, the Original 1227™'s classic profile, anthropomorphic disposition and precise manner, describes a light filled with character and poise.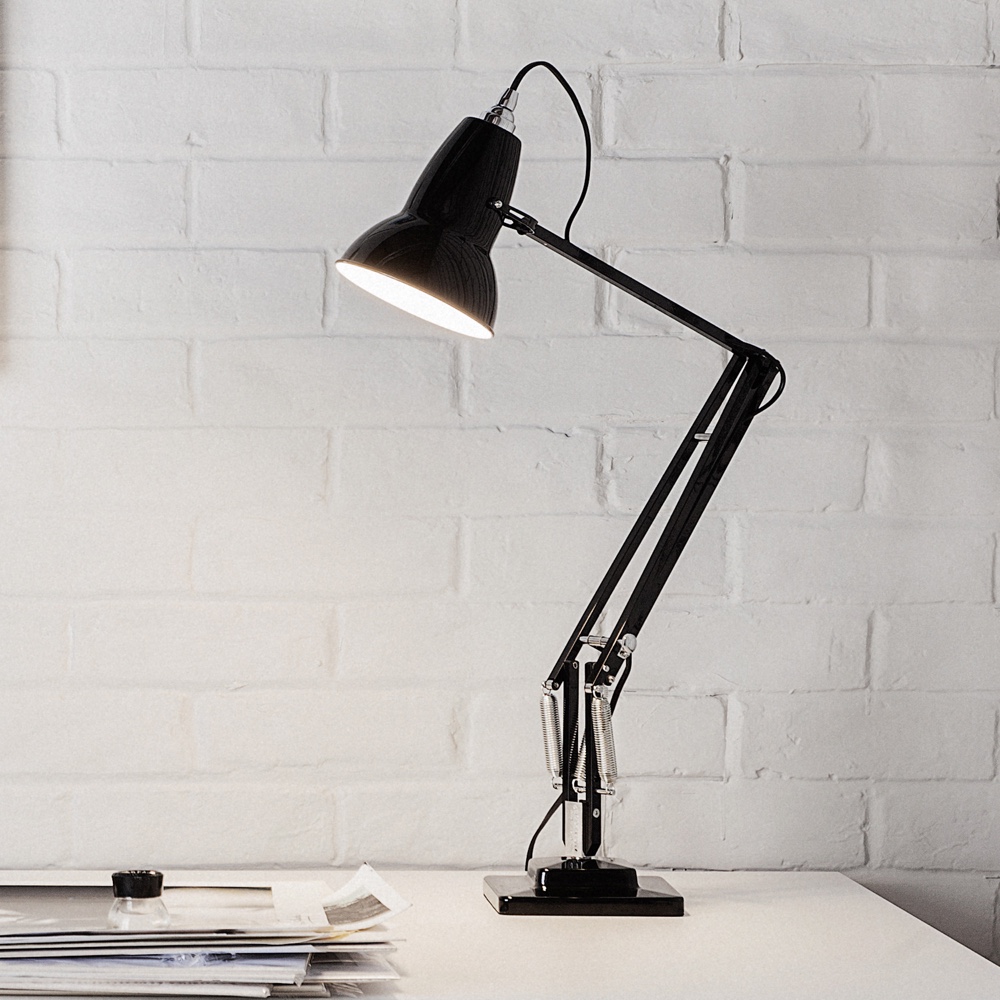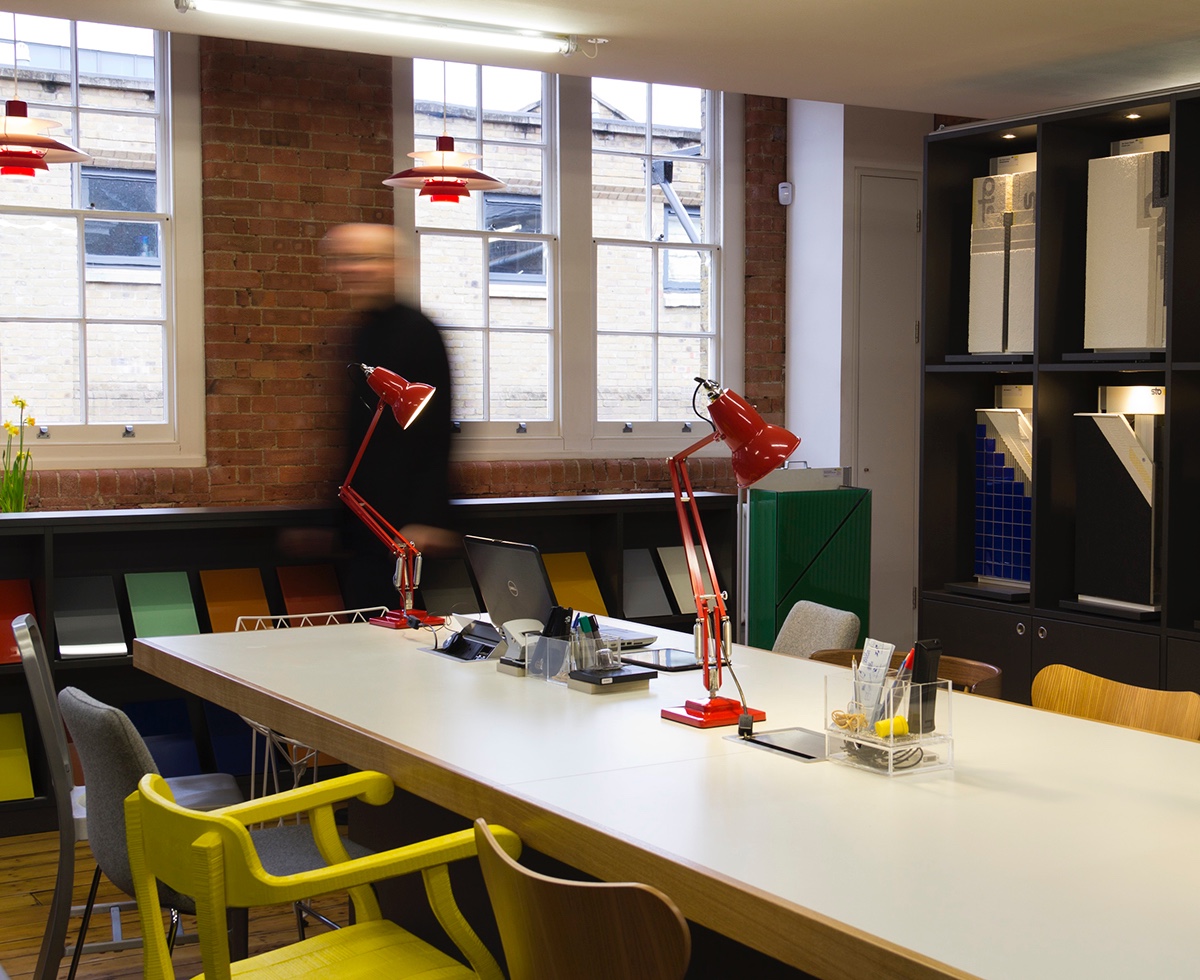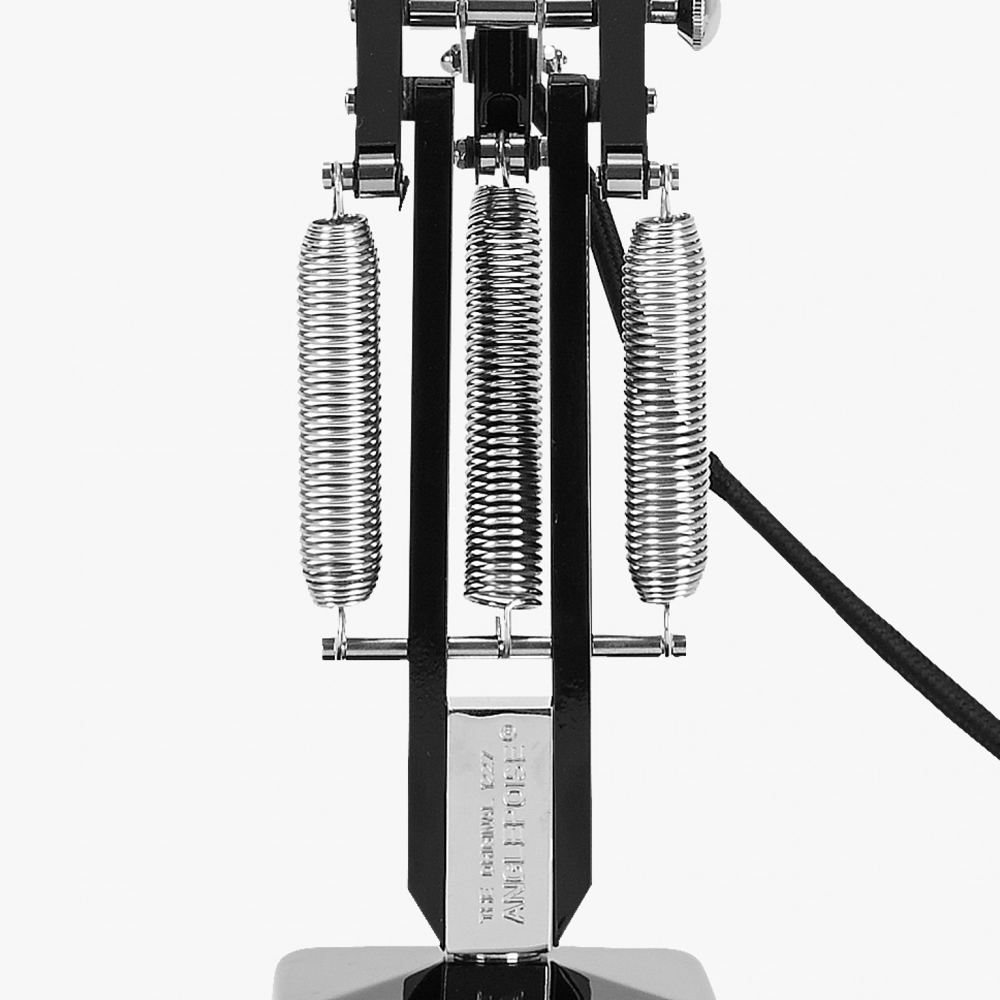 George Carwardine and the Original 1227™
Herbert Terry and Sons was a family company, established in 1855, whose innovative springs with a "constant tension" quality would spur engineer George Carwardine (1887 – 1947) into creating a jointed task lamp. Carwardine was enthralled by spring and lever-based mechanisms and in 1932 presented his striking 4-spring lamp invention. Owing to its patented constant spring mechanism, this novel light combined freedom of movement with perfect balance. In 1934, Carwardine licensed his design to Terry and soon after registered the name Anglepoise®️. At that point, Carwardine's 4-spring "Model 1208™" light went into volume production. Together with designers at Terry, Carwardine reworked the light's industrial 4-spring design, adapting it to suit a domestic consumer market base. In 1935, the model 3-spring Anglepoise®️ Original 1227™ lamp was launched. Find out more about the Anglepoise®️ story here.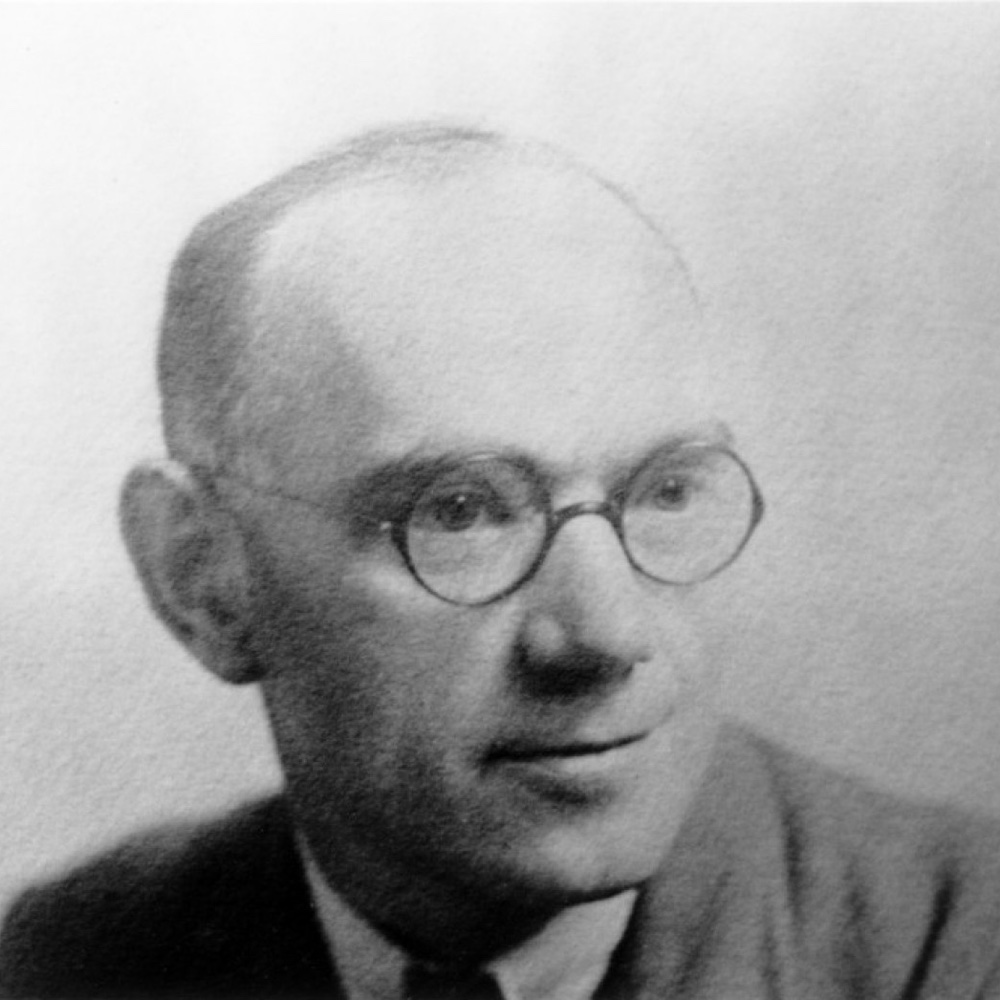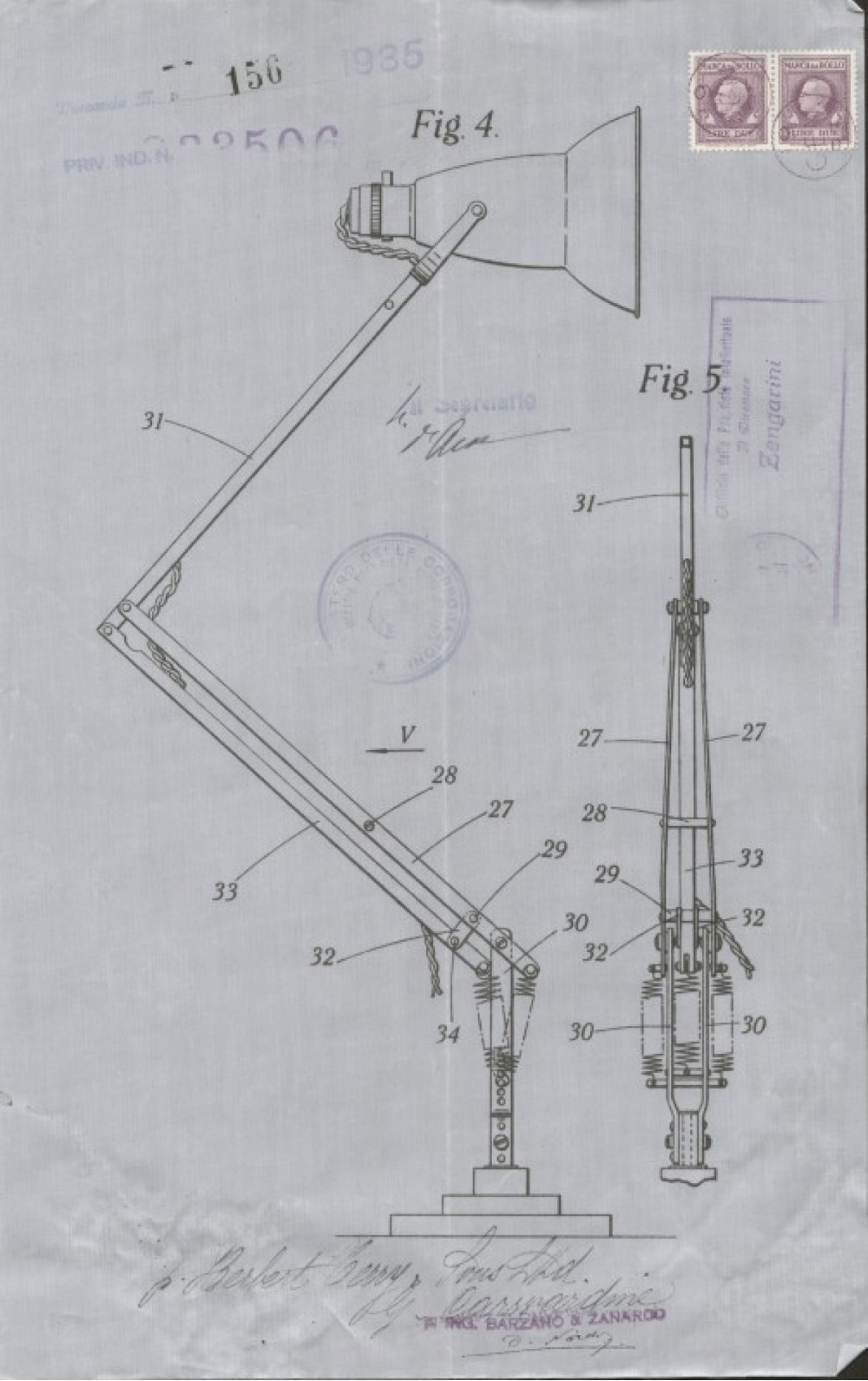 Type 75™
For a number of years it seems Anglepoise®️ faded into the distance, finally regaining its rightful exposure and prominence in the 2000s. The brand's newfound confidence was doubtless aided by a collaboration with Kenneth Grange, the celebrated British industrial product designer and Anglepoise®️ Design Director. Grange created the noteworthy Type 75™ in 2004, having been invited by Terry to revise the design of the Model 75, a prototype designed by George Carawardine over 70 years before (Source: Design Museum). Grange's Type75™ is a particular favourite with designers and architects (and writers too). A handsome model, it sports modernist looks combined with graceful, flowing lines.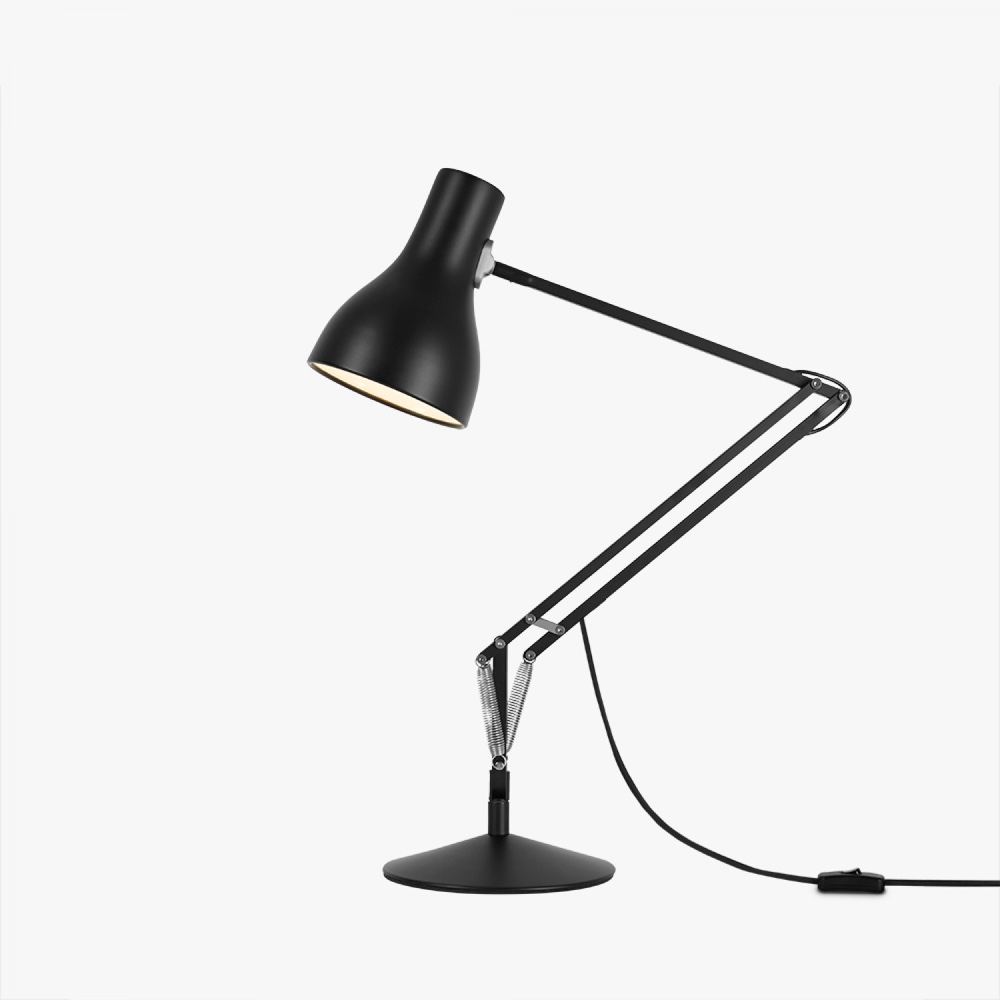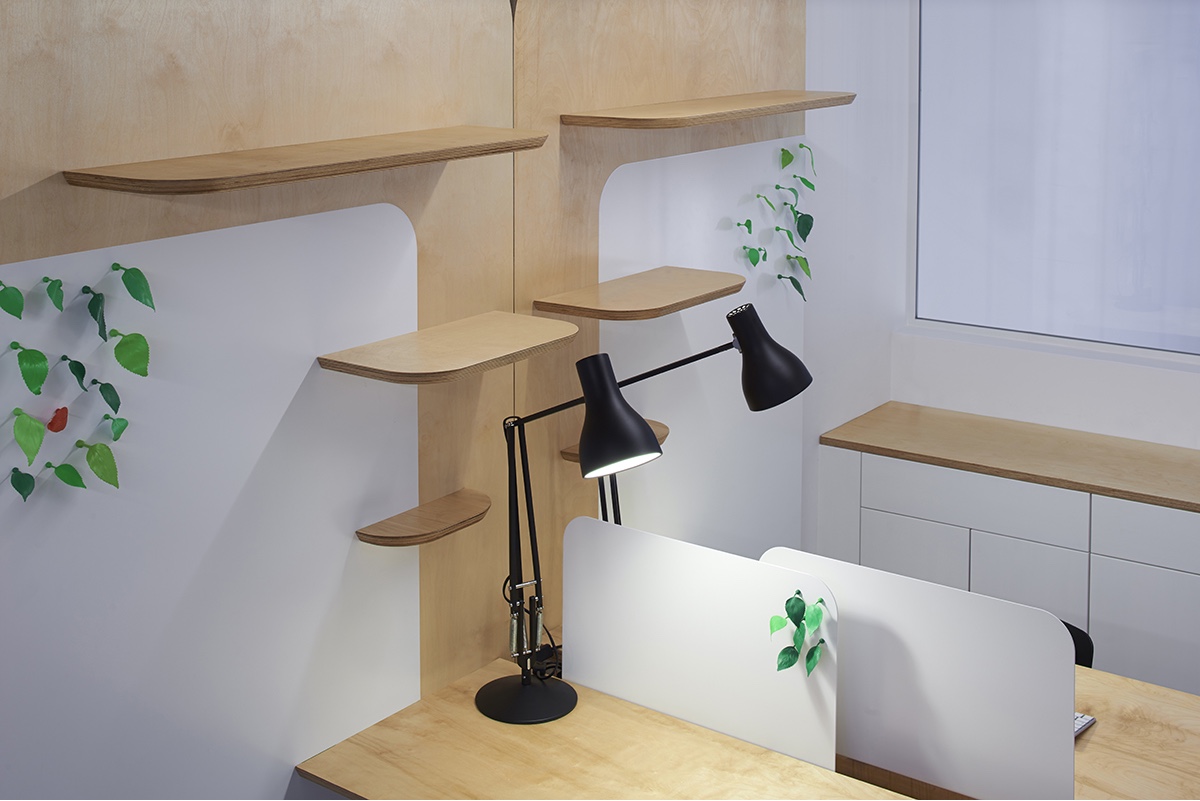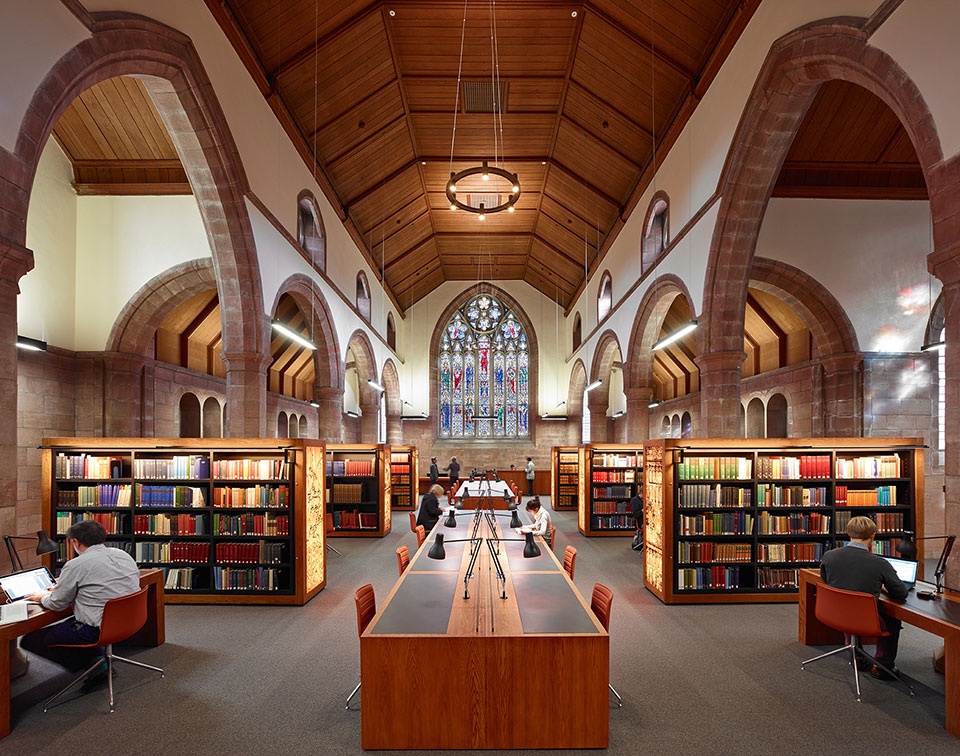 Giants
In 2005, Anglepoise®️ was approached by the Roald Dahl Museum and Story Centre to produce a giant version of the Original 1227™ lamp (the Original 1227™ was used by Dahl in his writing hut). A truly creative and ambitious statement piece, the Original 1227™ Giant floor lamp garnered much attention and is now in volume production.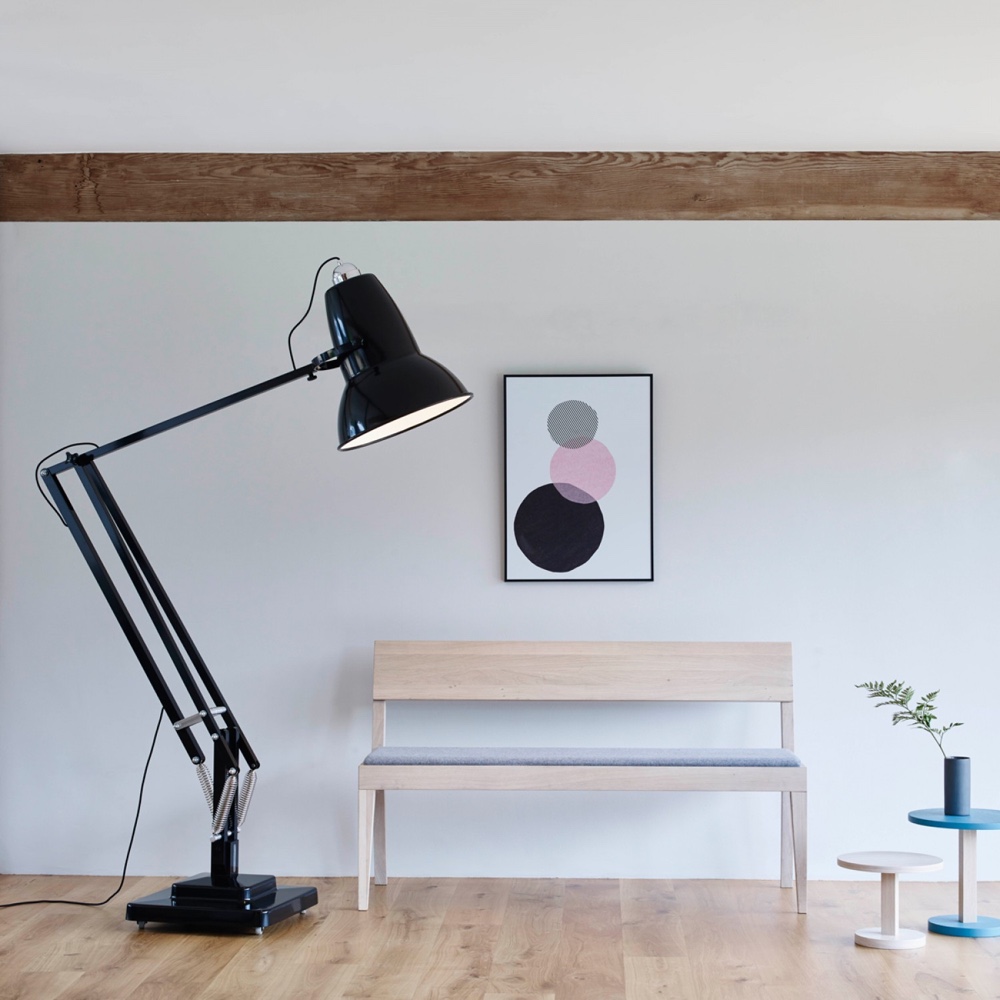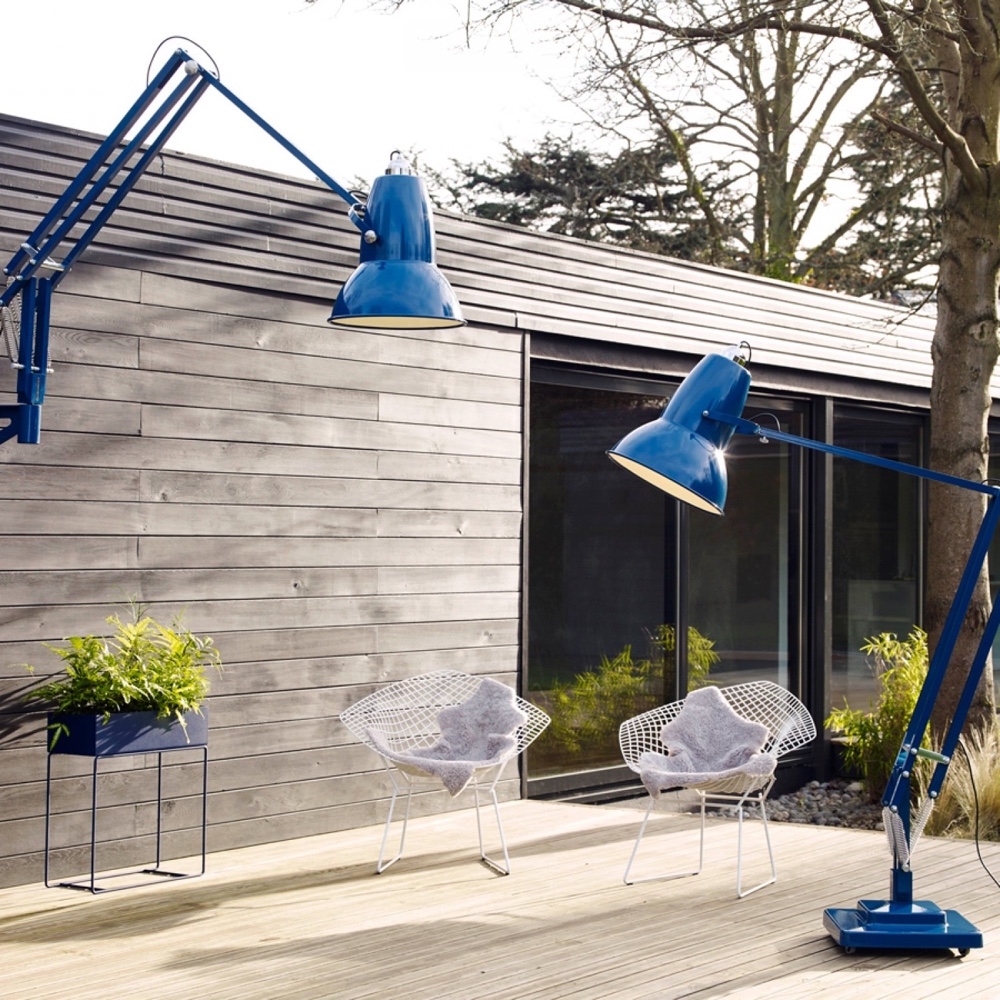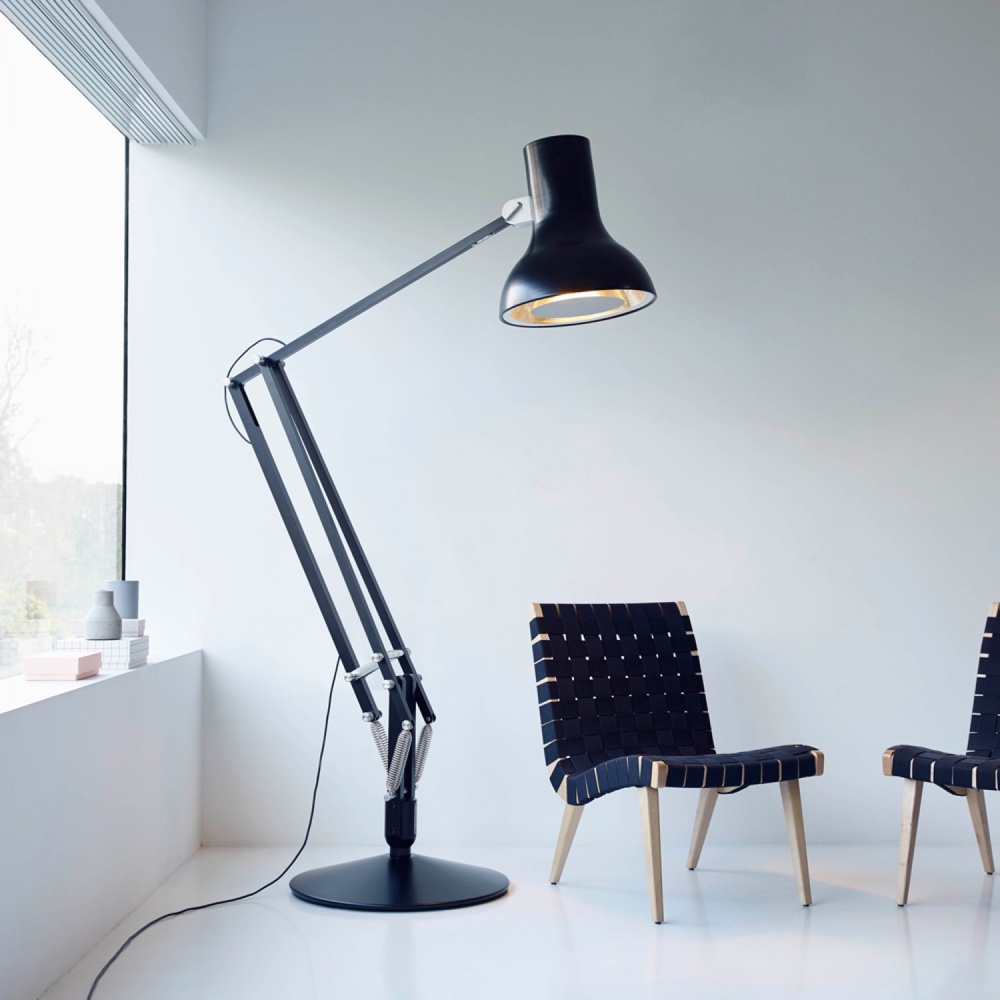 Voguish Collaborations
In 2014, Anglepoise®️ collaborated with British fashion designer Paul Smith to produce a clever rendering of Kenneth Grange's Type 75™ in the fashionista's distinctive colour handprint.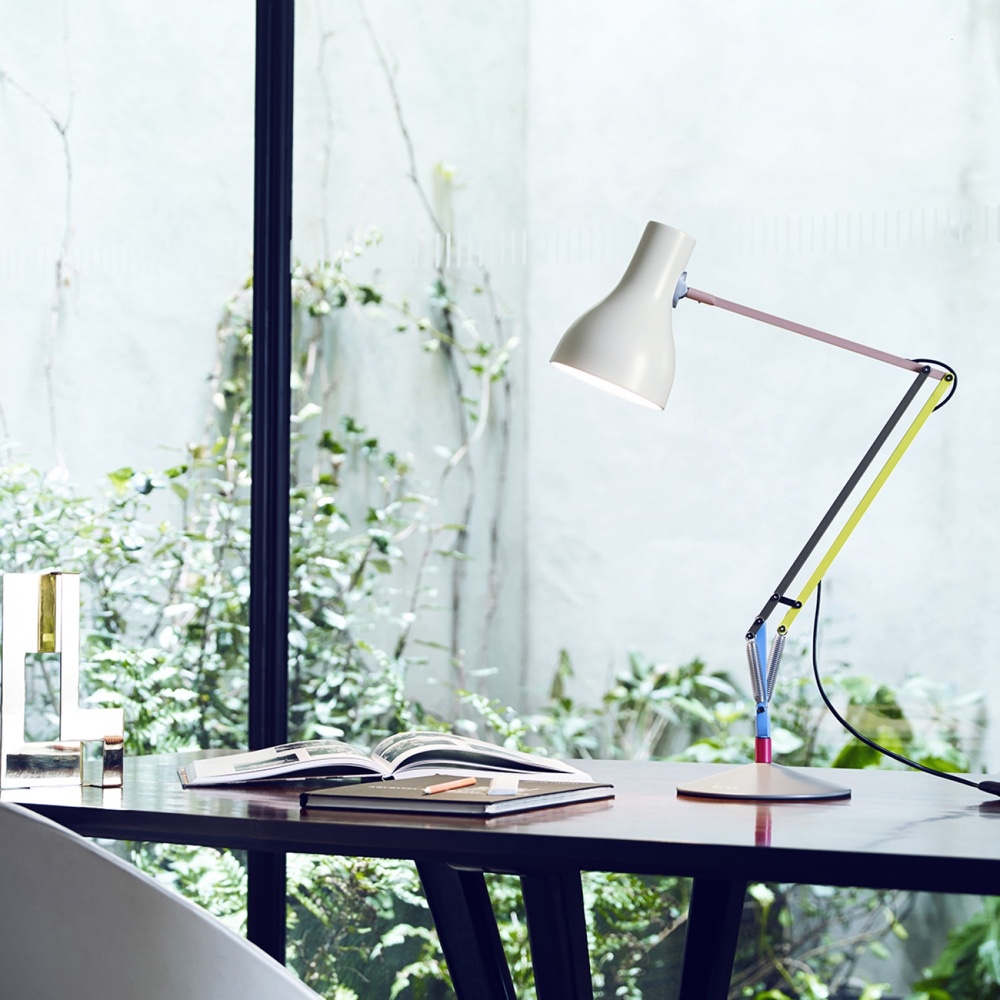 With the success of Edition One, Anglepoise®️ again collaborated with Paul Smith in 2015 to produce a second edition of Kenneth Grange's Type 75™. With its deeper, richer colour palette, the Type 75™ Edition Two has a polished urbanity that is different from the lighthearted and summery Edition One.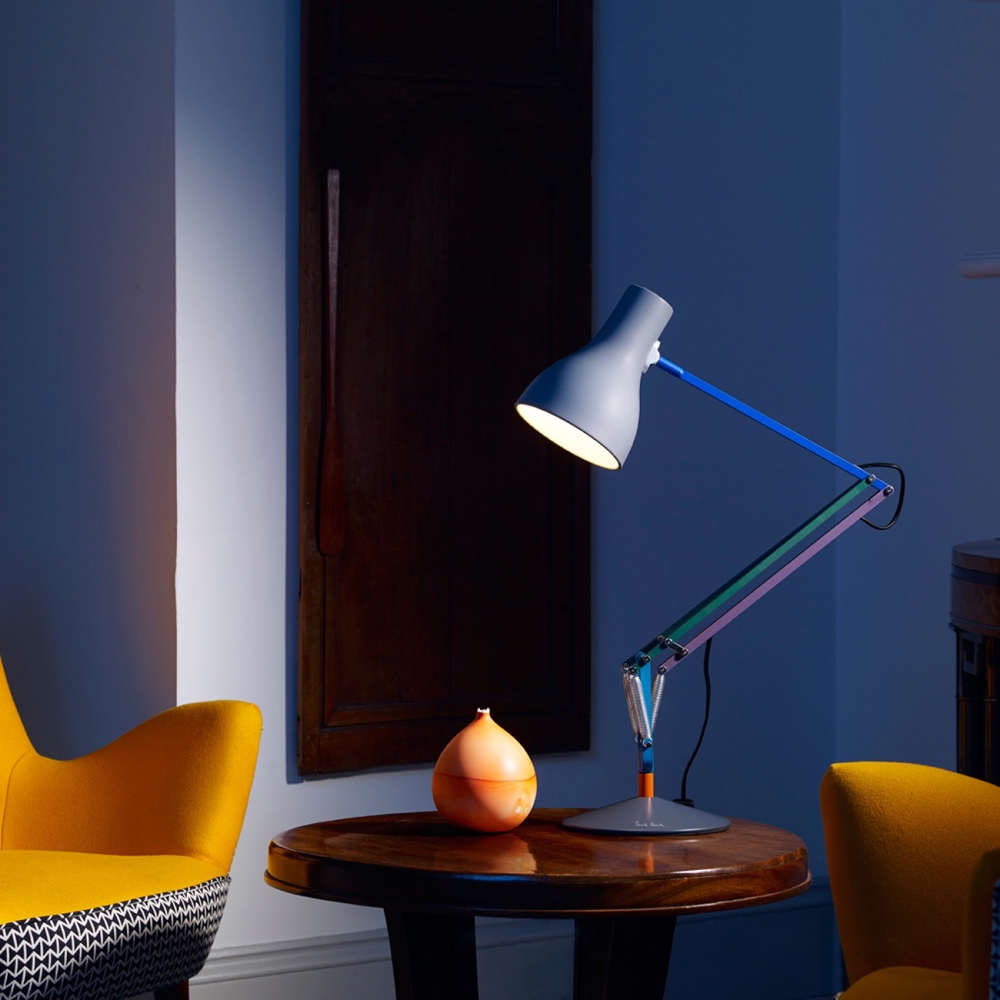 Anglepoise®️ joined forces with contemporary British clothing designer Margaret Howell to add several alluring colours to the Type 75™ range. A perennial champion of the brand, Howell admires the Anglepoise®️ penchant for simplicity, functionality, authenticity and timelessness, qualities that are intrinsic to her own designs.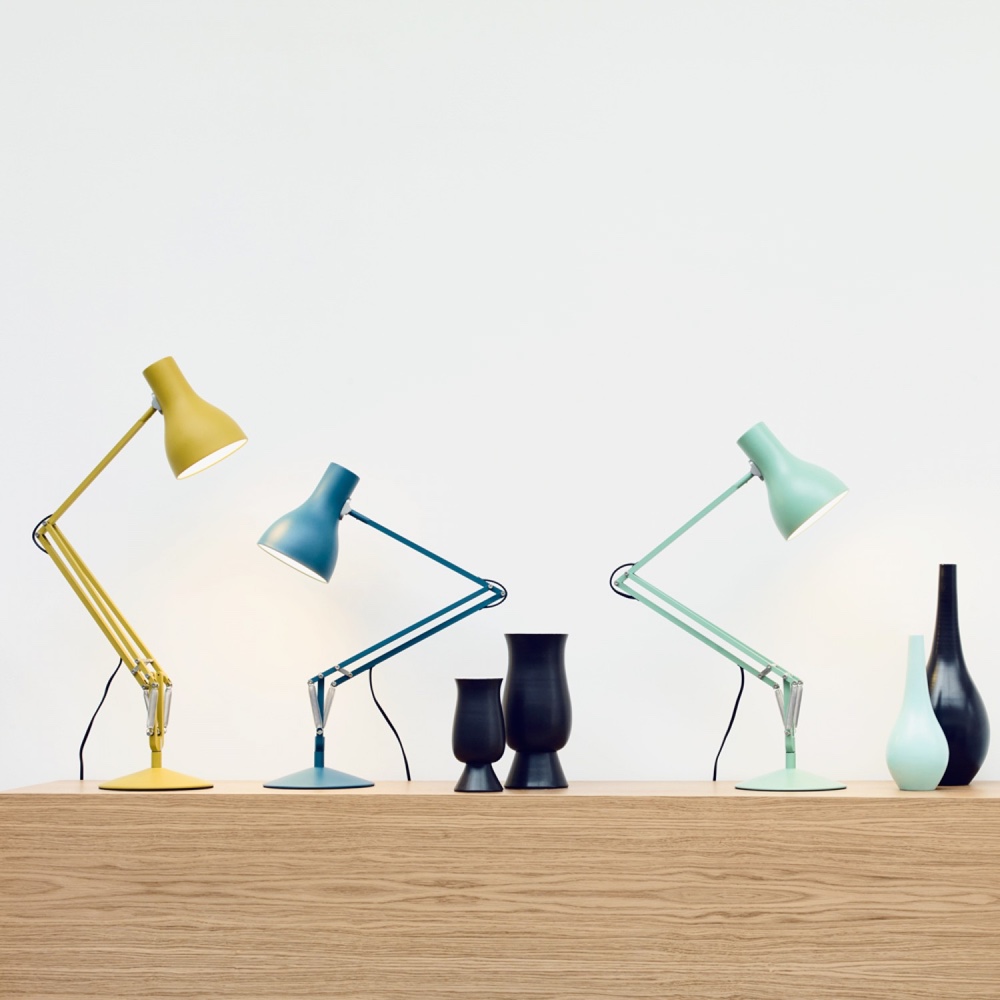 Studio
Playing with colour and scale, Anglepoise®️ introduced "Studio", a scaled-down version of the Original 1227™. The Studio Edition boasts thirty-eight colour combinations, from unfussy minimal hues to an undisguised cacophony of colour.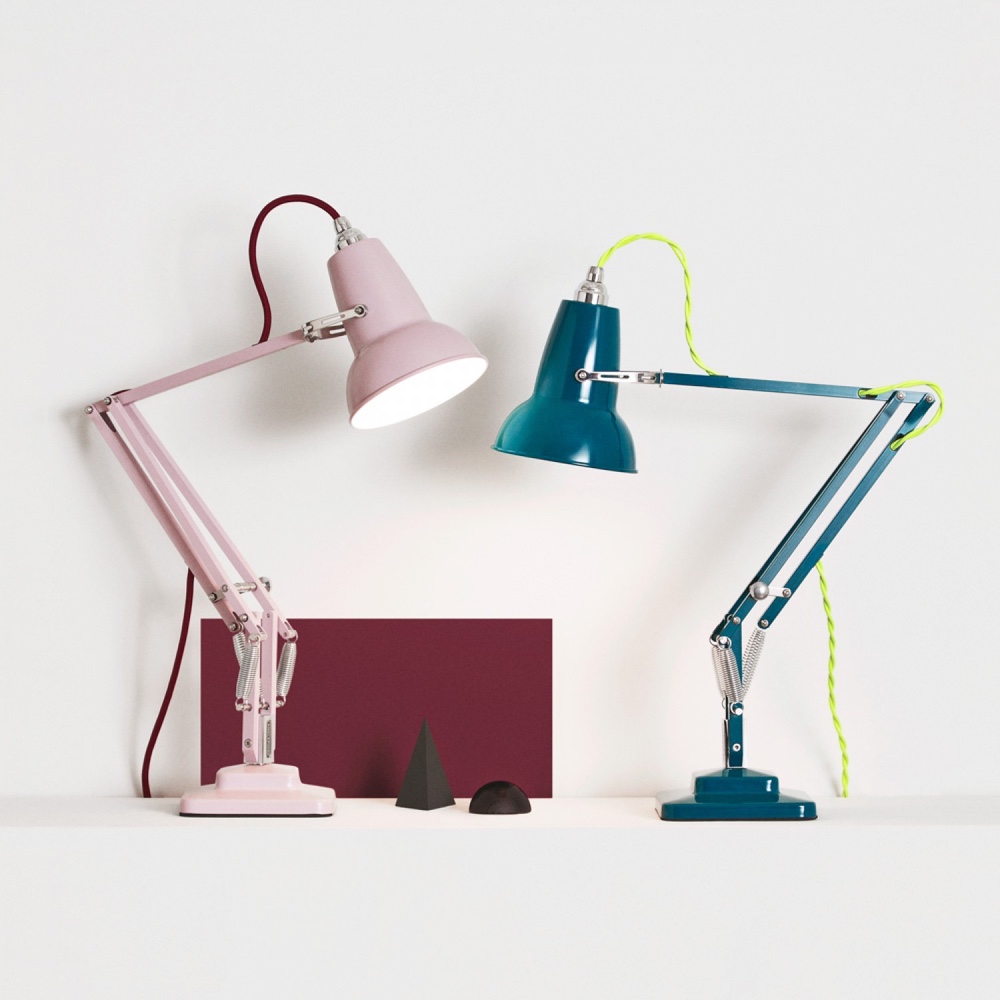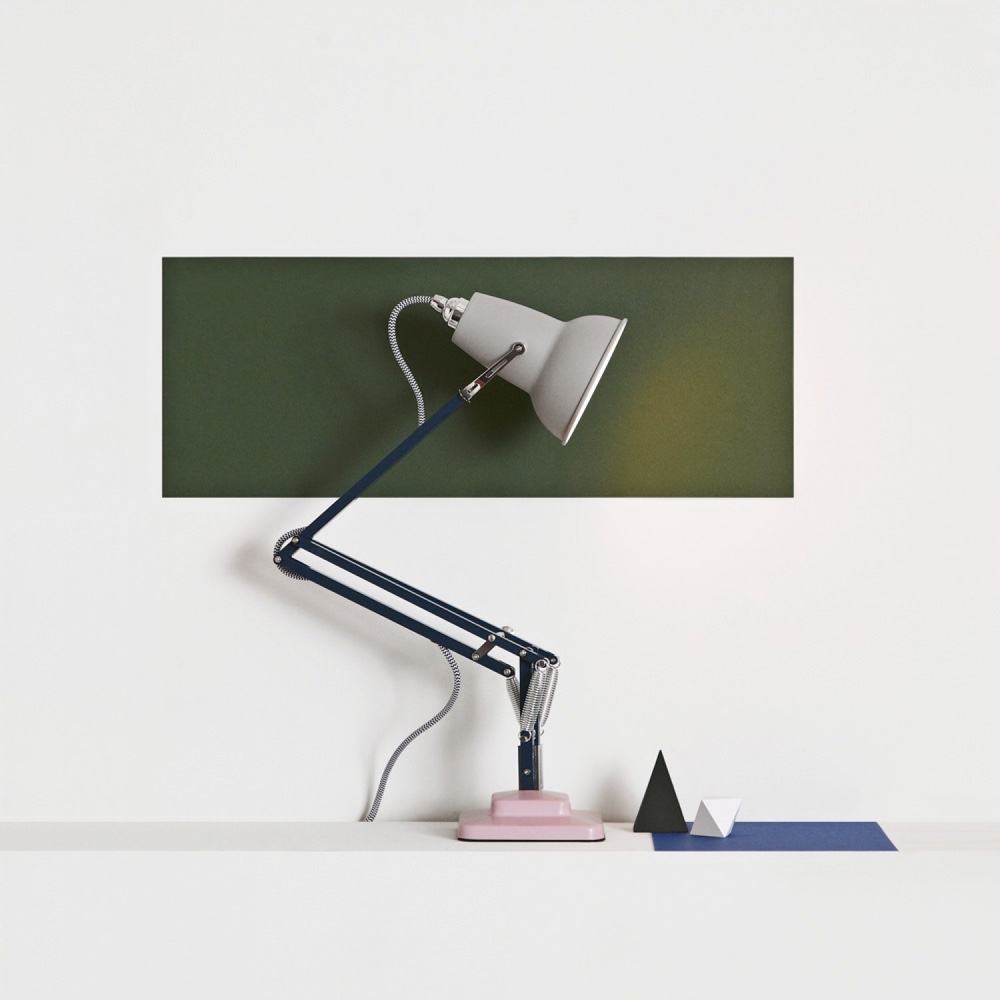 All images © 2016 Anglepoise.