Relaxed coastal styles are becoming increasingly popular, as they create a serene vibe with cool, fresh colors and seaside motifs that help make every day feel like a summer vacation.
Want to visit the beach right in your room? Let's fix our gaze on some bright ideas.
Three Kings
The owner of this room has a keen eye for the organic and modern, with steel lampstands sitting atop mixed grain wood and deep green flowers. We almost forgot to mention that the surfboards styled as a headboard look amazing.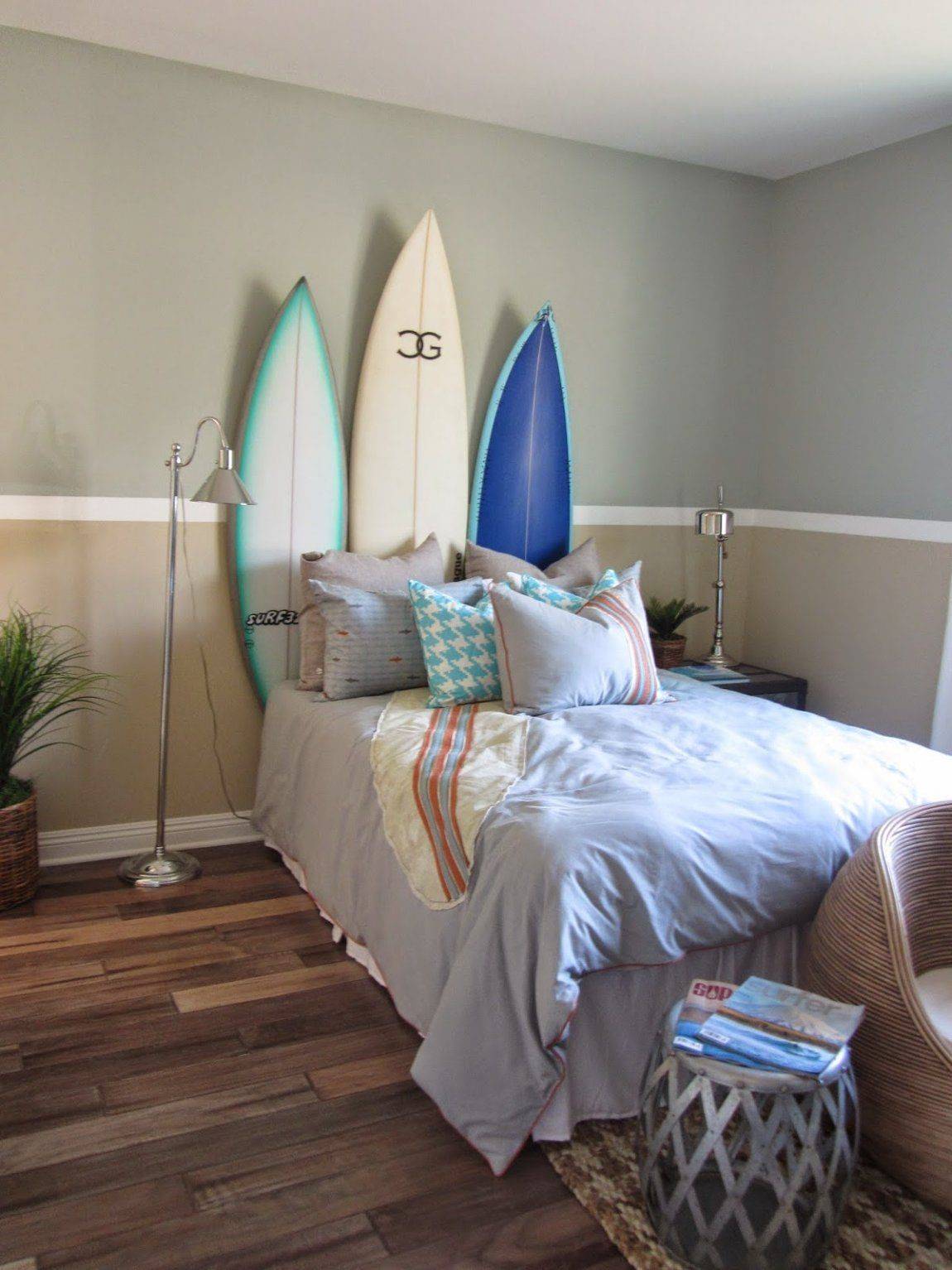 Diluted Blue
Against the backdrop of brilliant natural lighting emerges impeccable white and heavily diluted blue colors from the master bed and cabinet. Accent artwork portrays oceanside animals and plants.
Tide and Clouds
Head straight to dreamland with your back against the waves in this bedroom that soothes your daily travails. The tidal-patterned bed cover enhances the skies above the headboard.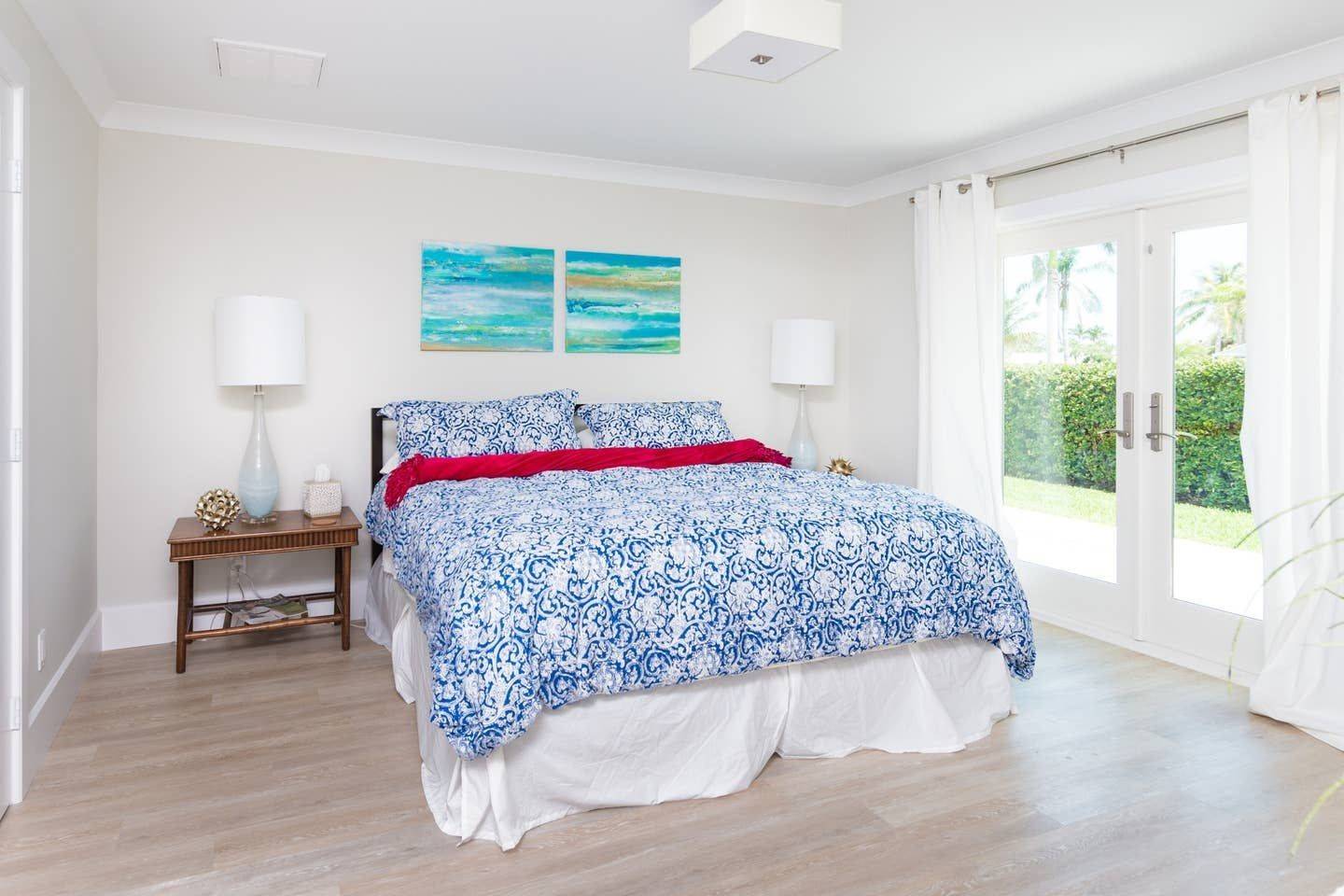 Stylish Murphy Bed
Your small space starts to work harder when you install a pull-down bed complete with fluffy pillows and reading lights that would impress any mattress connoisseur.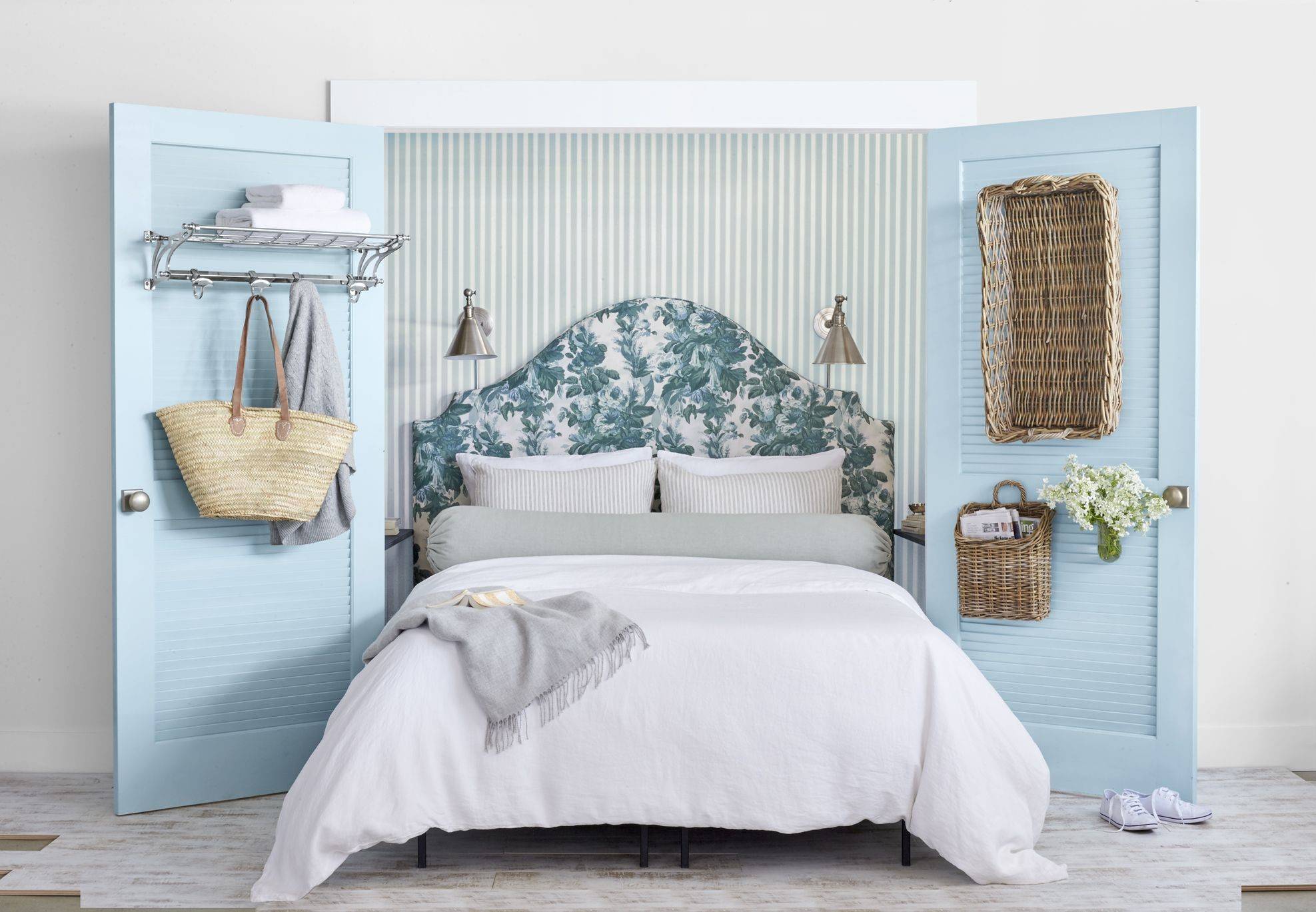 Nova Bright
An interplay of colorful fabrics makes for a nice beachy room. We love how the green curtain matches the twin nightstands.
Collector's Haven
Beaches are wonderful places for collectors because there are so many items to pick up. For a beach-oriented room, feel free to unhinge your inner collector. Thinking of what to do with that shelf you put up? Showcase some of your sea glass trophies, astounding shell finds, or other treasures to customize your space.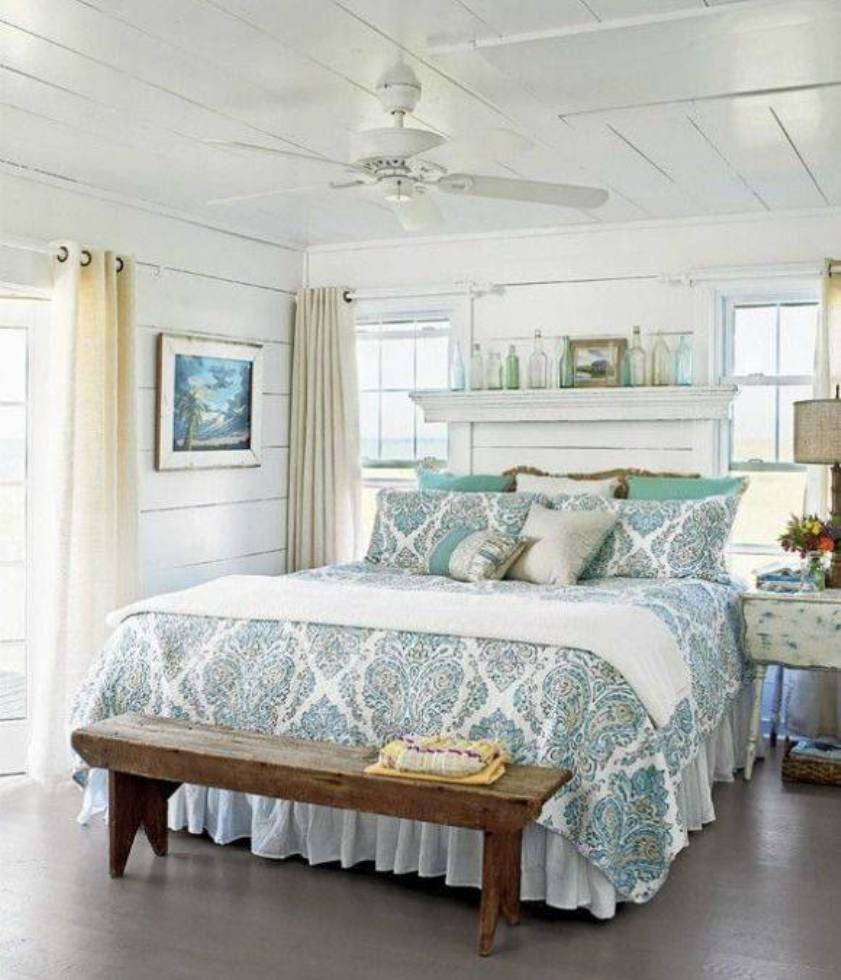 Inviting Daybed
The daybed is the perfect guest room idea. You can never go wrong with accessories like these tropical hats that decorate this nifty beachside bedroom.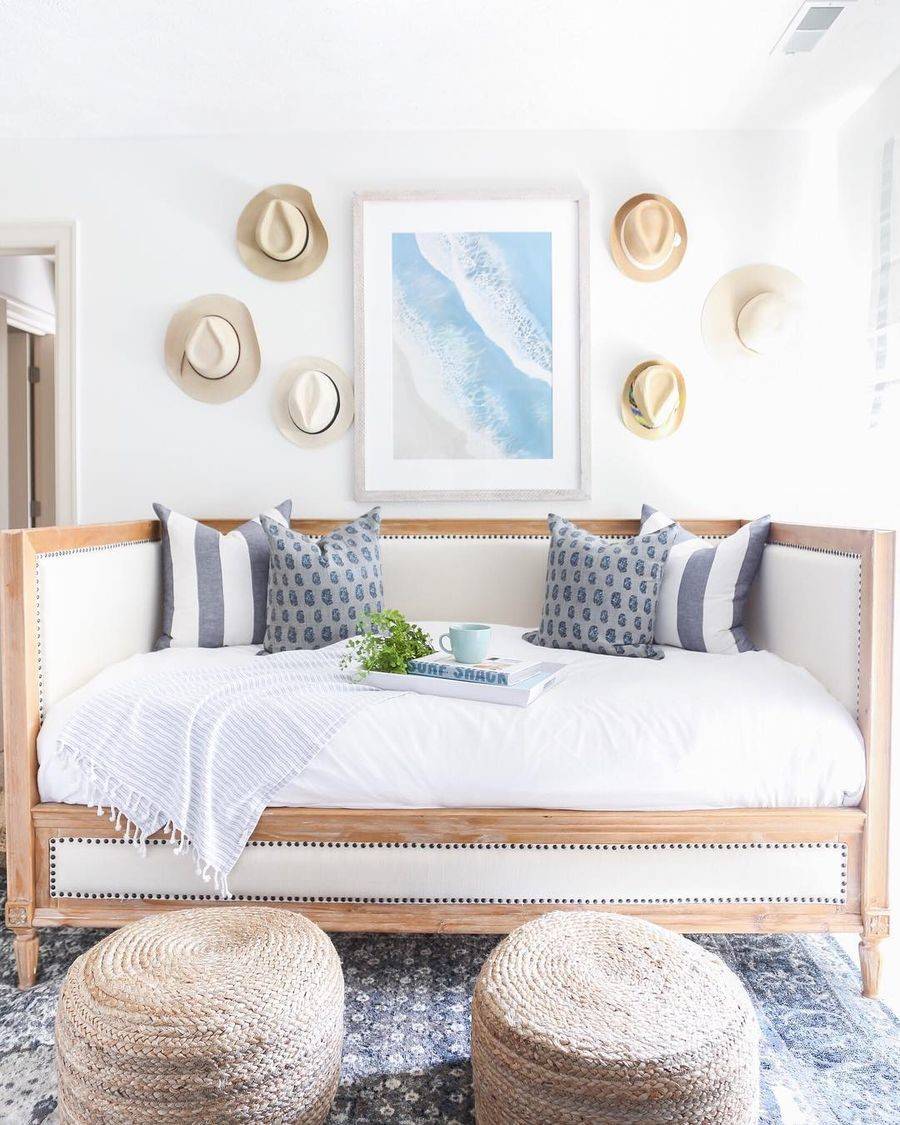 Silent Lift
A headboard covered by several multi-textured pillows and linens will do wonders for your beach-themed room. Brown seagrasses give a lift to the brown-themed decor.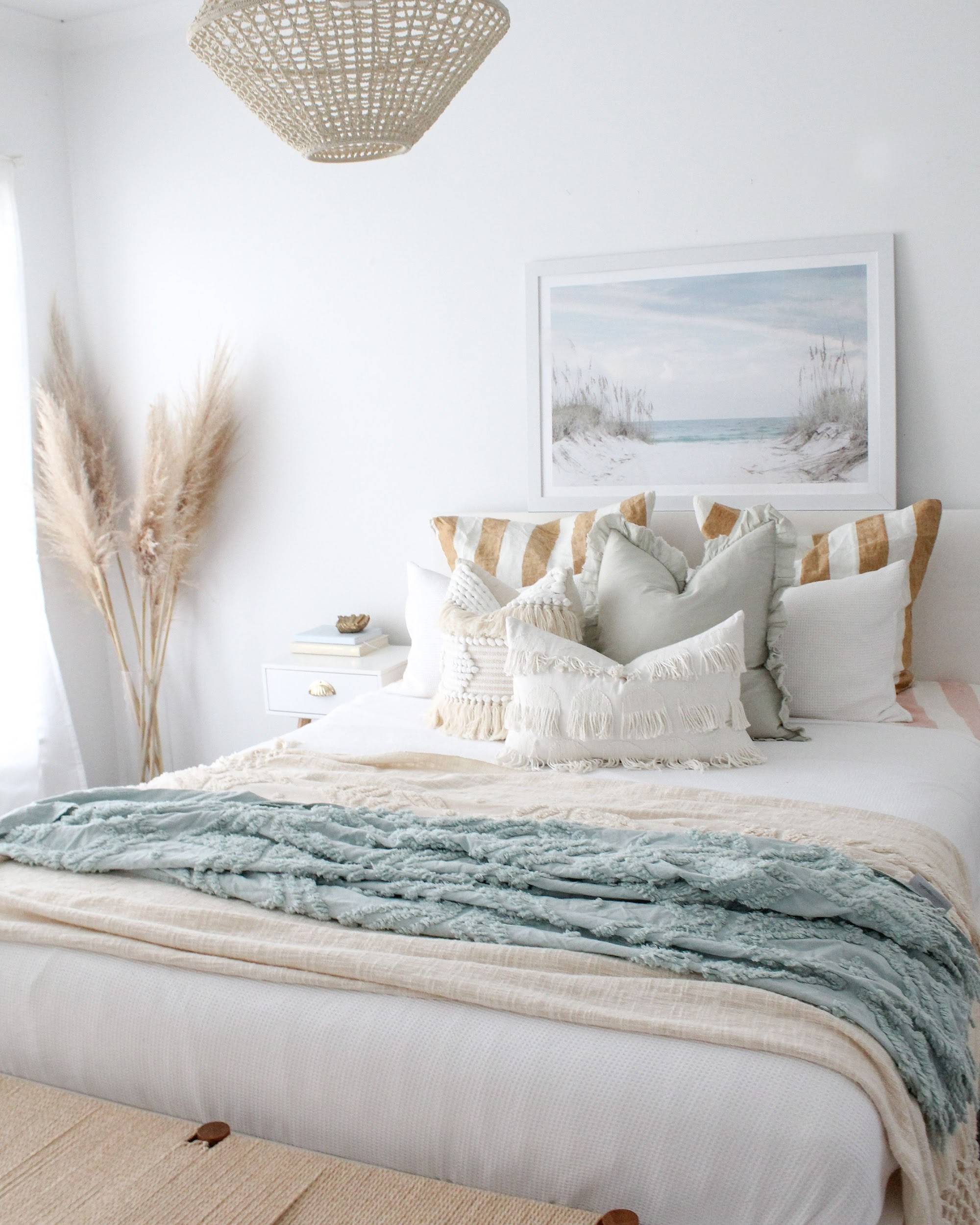 Palm Tree Wall Art
This cool bedroom features a warm rattan headboard with a coastal striped rug and some greenery for a natural touch.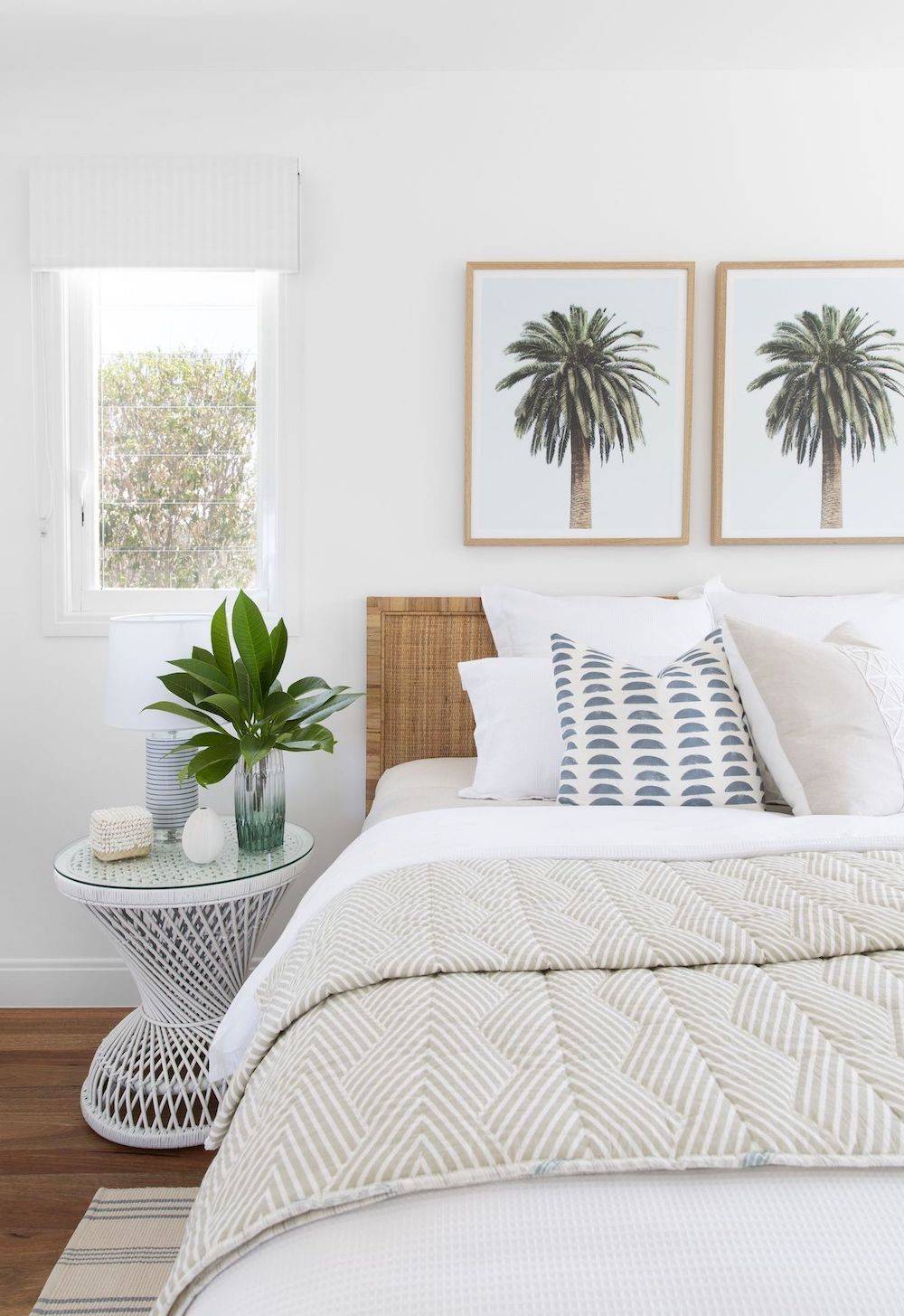 Tropica Prima
The turquoise accent on the headboard gives an aura of the tropics to this all-white bedroom. The wooden bench is decorated with an evergreen palm and other natural ornaments.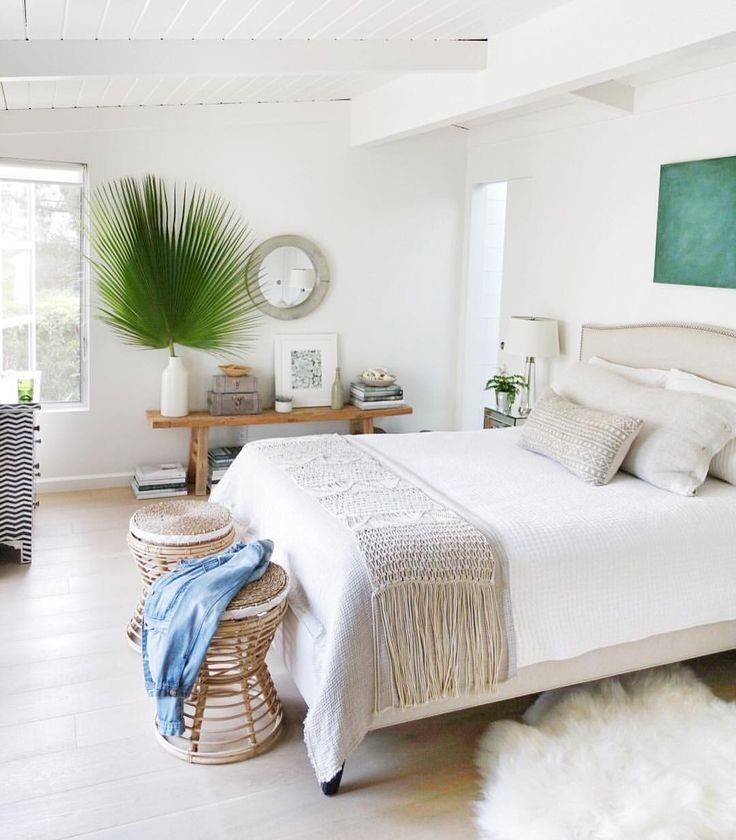 Ocean Inspiration
Give your bedroom a breezy feeling with warm yellow lights accentuating a blue-tinted surfboard accent against soothing linen walls.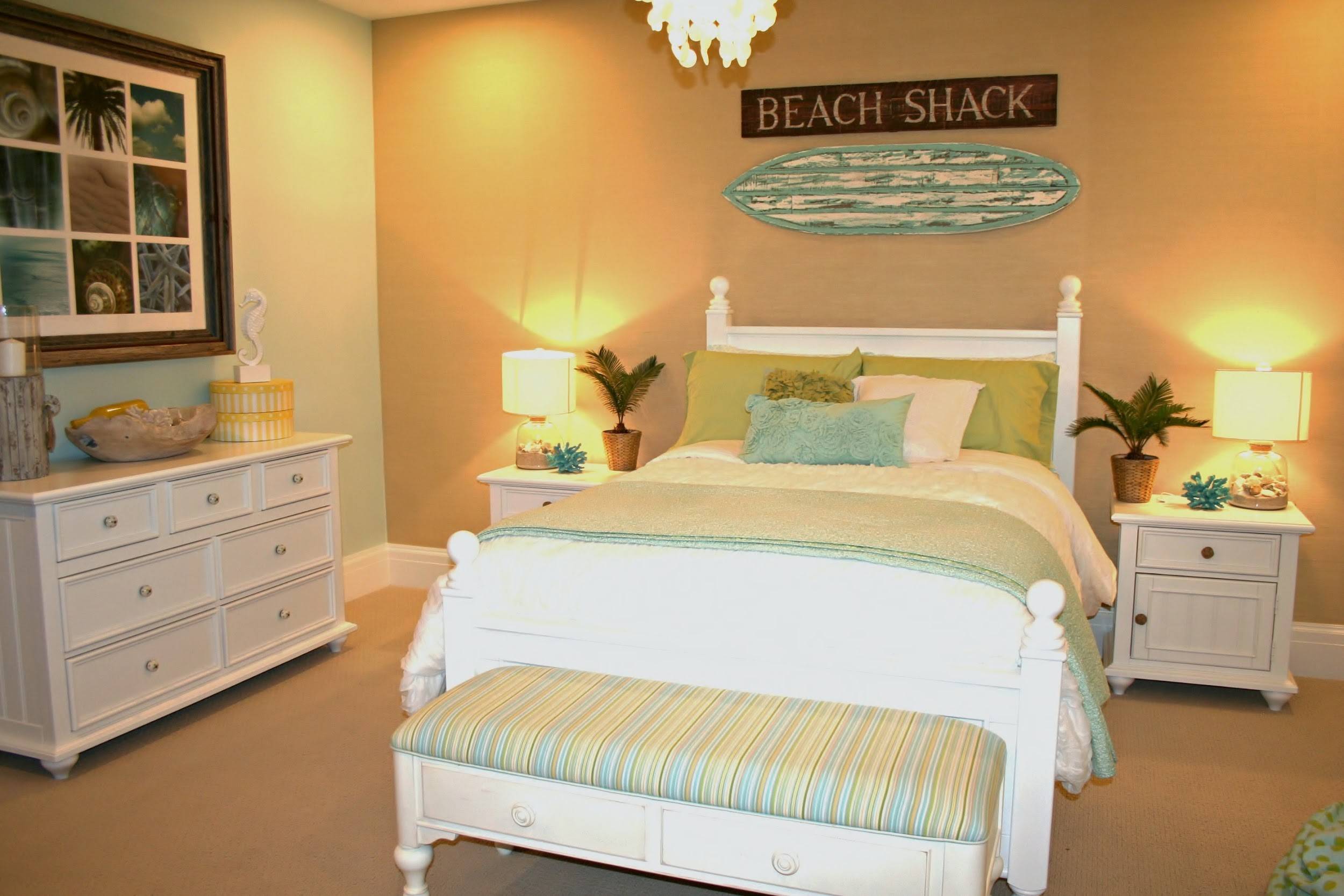 Underwater
Here, the colors white and blue are placed side by side to remind you that when in the ocean you can always reach for the clouds. The art above the bed reflects an ocean view.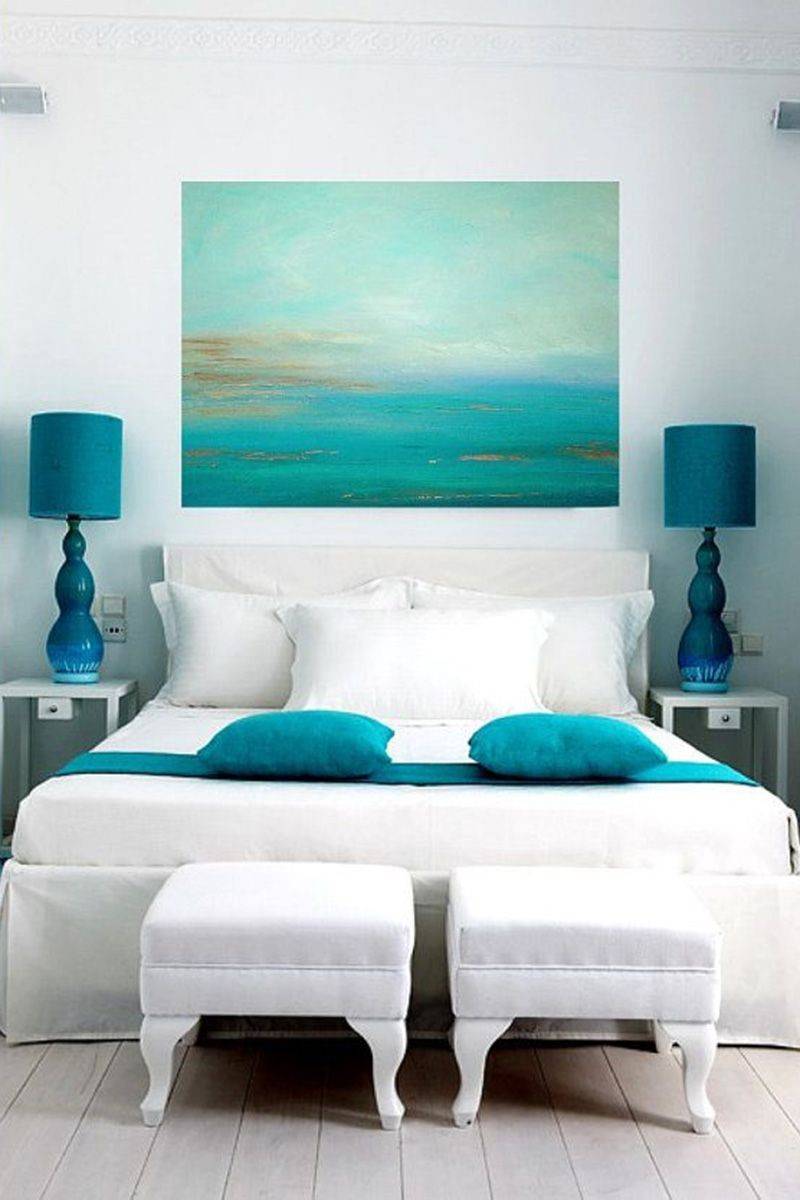 Captiva Queen Bed
Have relaxing dreams as you sleep with a pair of oars hanging above a regal headboard. Sandy browns with ocean blues and whites pull this comforting beach room design together.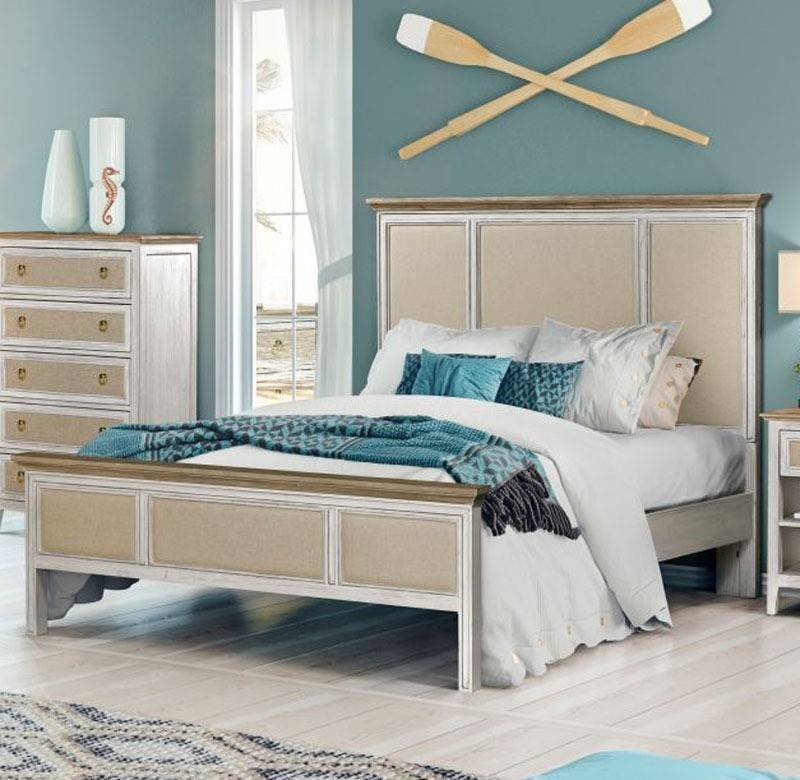 Pebble Scheme
Can you have a beach bedroom without white and blue? How about some nice warm shades with sand, stone, and driftwood accents along with wool blankets for a cozy feel?