With the Holidays here, most of us are already busy with last-minute shopping. Then it is all about relaxing with friends and family. Some of us might go away on a lovely holiday while others could well turn their home into a cozy and inviting retreat for a fabulous staycation. And it is for the latter that the gorgeous collection of outdoor cushions from Fermob comes in pretty handy! The Pasteques and Bananes series of outdoor cushions bring together brilliant color, hip pattern and all-weather durability, to give you the best possible and most comfortable outdoor cushions you could dream of.
These latest series of outdoor cushions from Fermob move away from the mundane and bring a touch of fruity charm to your deck, poolside patio or even the small urban balcony. It is easy to fall in love with these bright cushions as the fruit-inspired patterns with their watermelon and banana shaped prints fill the atmosphere with sense of joy and festivity. Sure, these lovely cushions can also be used indoors, but you will be better served taking them outside thanks to their water-repellant and stain-resistant covers.
RELATED: Bring Home Some Luck with Trèfle Decorative Outdoor Cushions!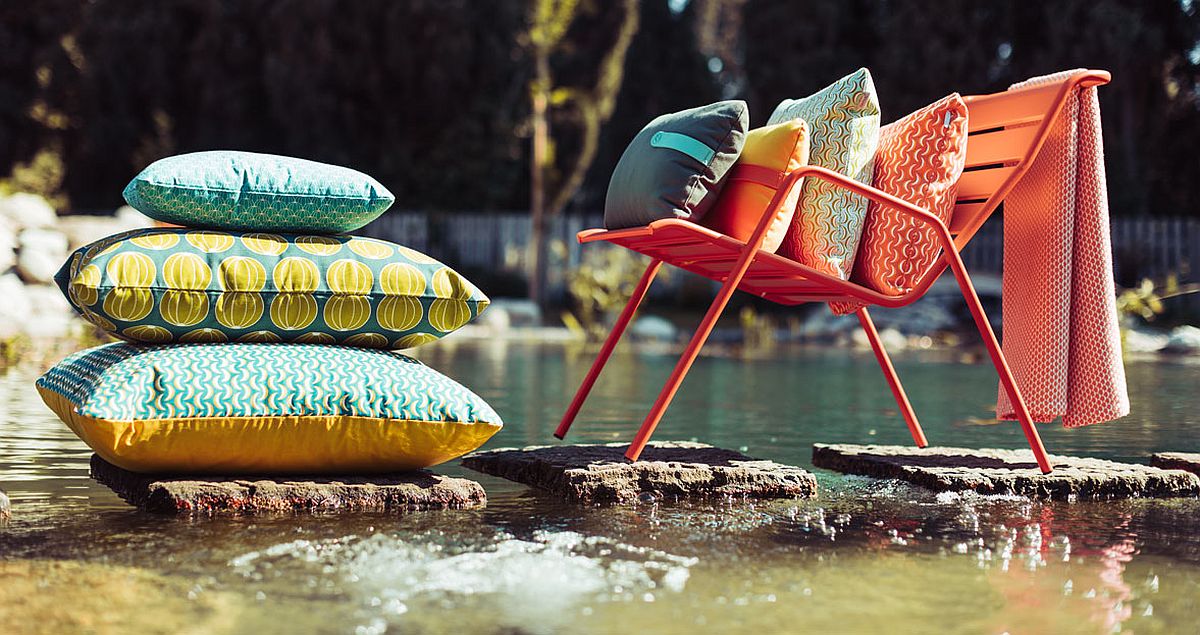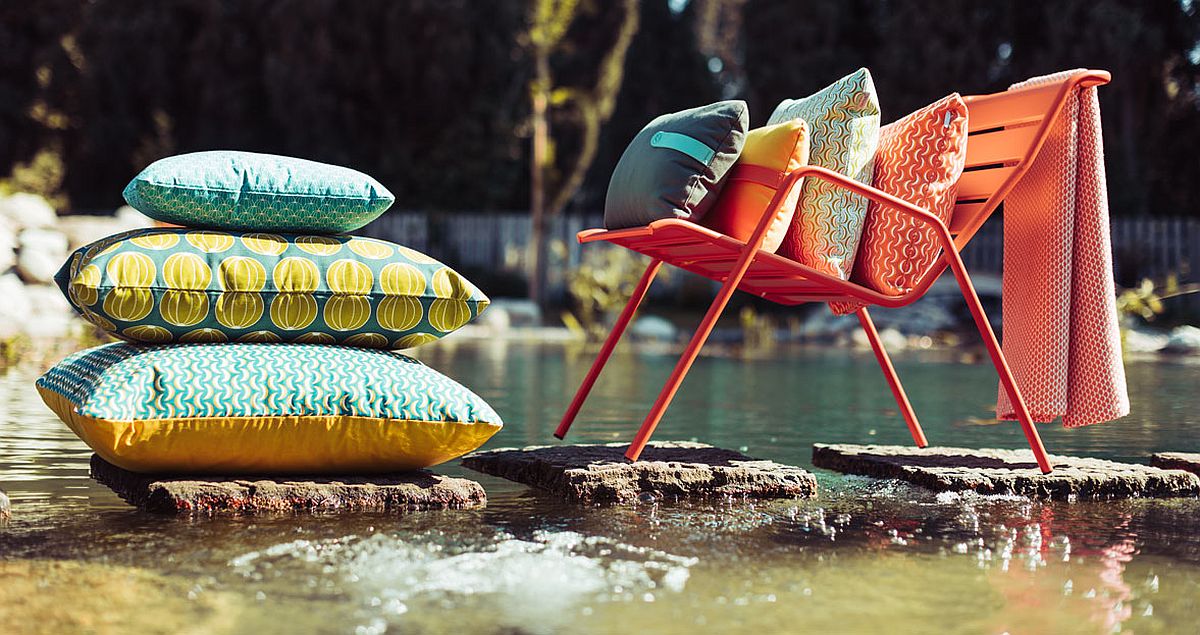 Their unique chlorine and salt resistant finish also ensures that you will not have to worry while using them on your lounger next to the pool. With a touch of tropical charm and plenty of spunk, these exquisite outdoor pillows should serve you well for seasons to come!
RELATED: Refined Indulgence: The Latest Array of Geometric Cushions from Nina Kullberg