Adaptive reuse of old structures is as much about saving resources and energy as it is about cutting back on construction costs and preserving the past. Part of Palermo for several decades and having served as a workshop, movie studio and even a warehouse in its past, Sinergia Cowork Palermo is now a spacious and sensible modern office filled with modern industrial goodness. Revamped with care by Emilio Magnone + Marcos Guiponi, the large industrial space retains much of its original shell even as the interior is largely redone to accommodate four meeting rooms and 32 office areas.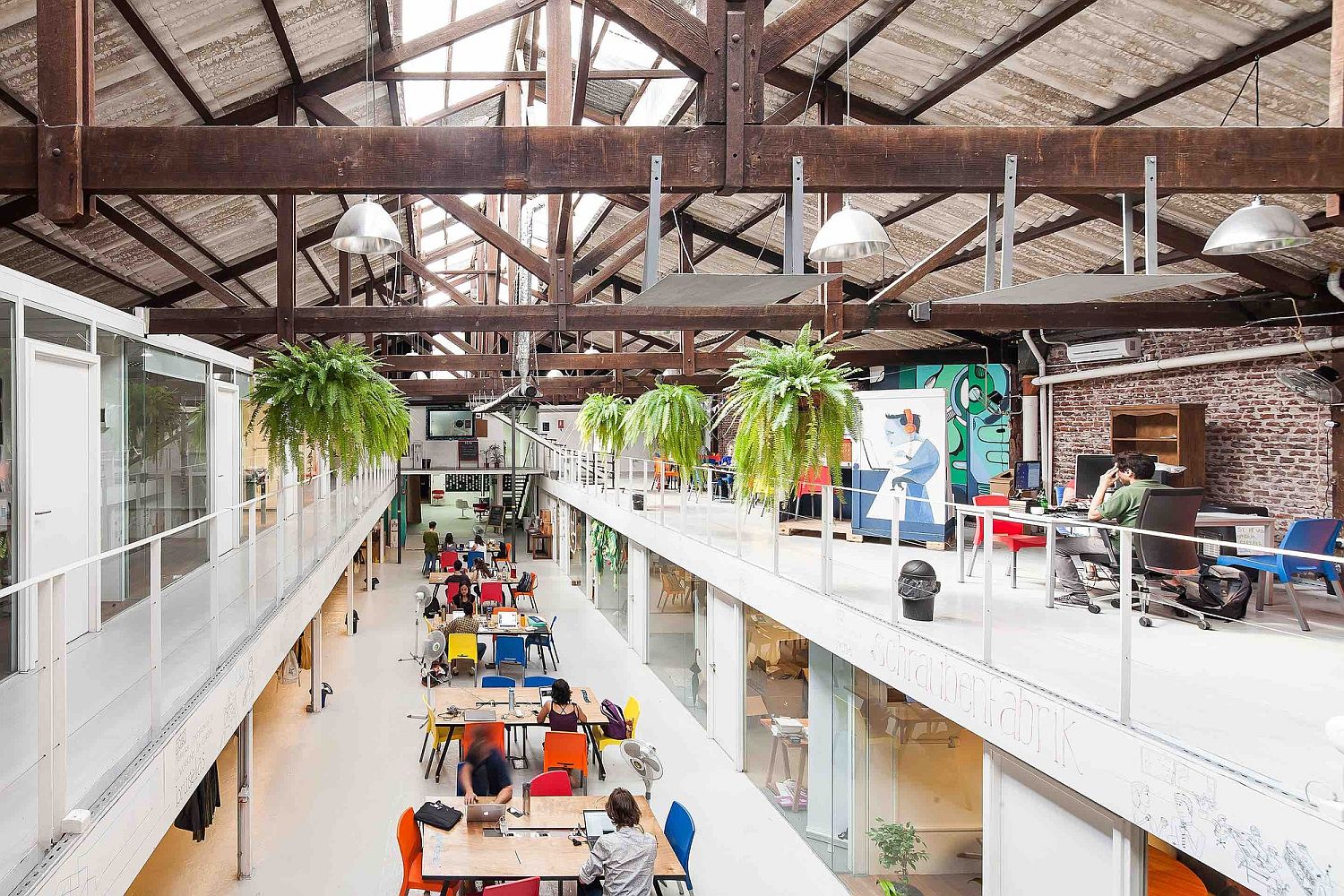 It is the basement of the altered building that contains the playroom, dining room, kitchen and a giant screen – a place where the staff can come together for rest and recreation. Early 20th century brick and stone walls of the basement were preserved and enhanced to create a unique setting that was both fun and aesthetic. The ground floor consists of the main office spaces along with meeting rooms and social zones and it is the first floor that holds additional, smaller offices and utility rooms. With old wooden trusses and original roof of the building, one can instantly notice a blend of past and present inside the unique office.
RELATED: Adaptive Reuse of Victorian Warehouse in London Delivers Unique Interiors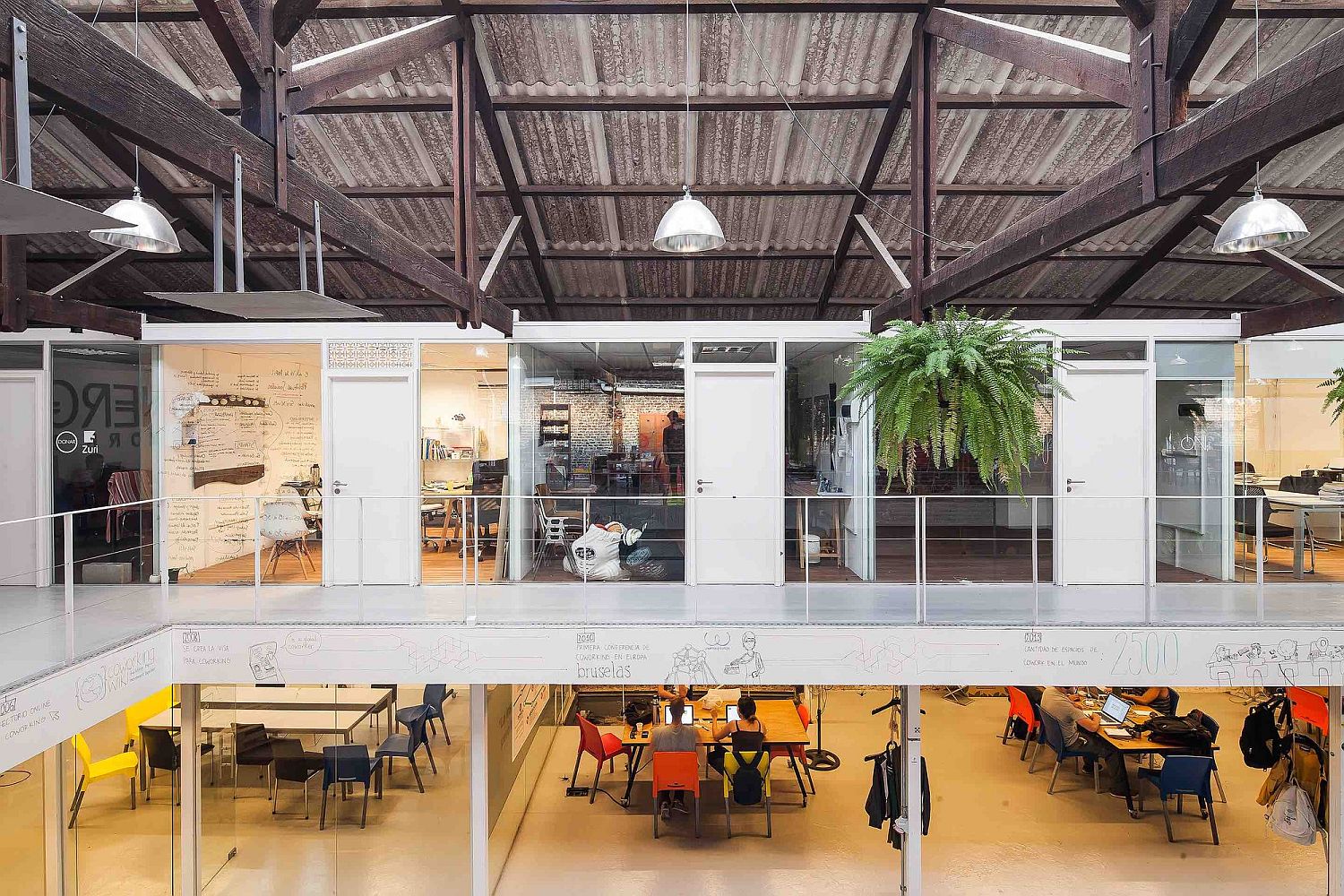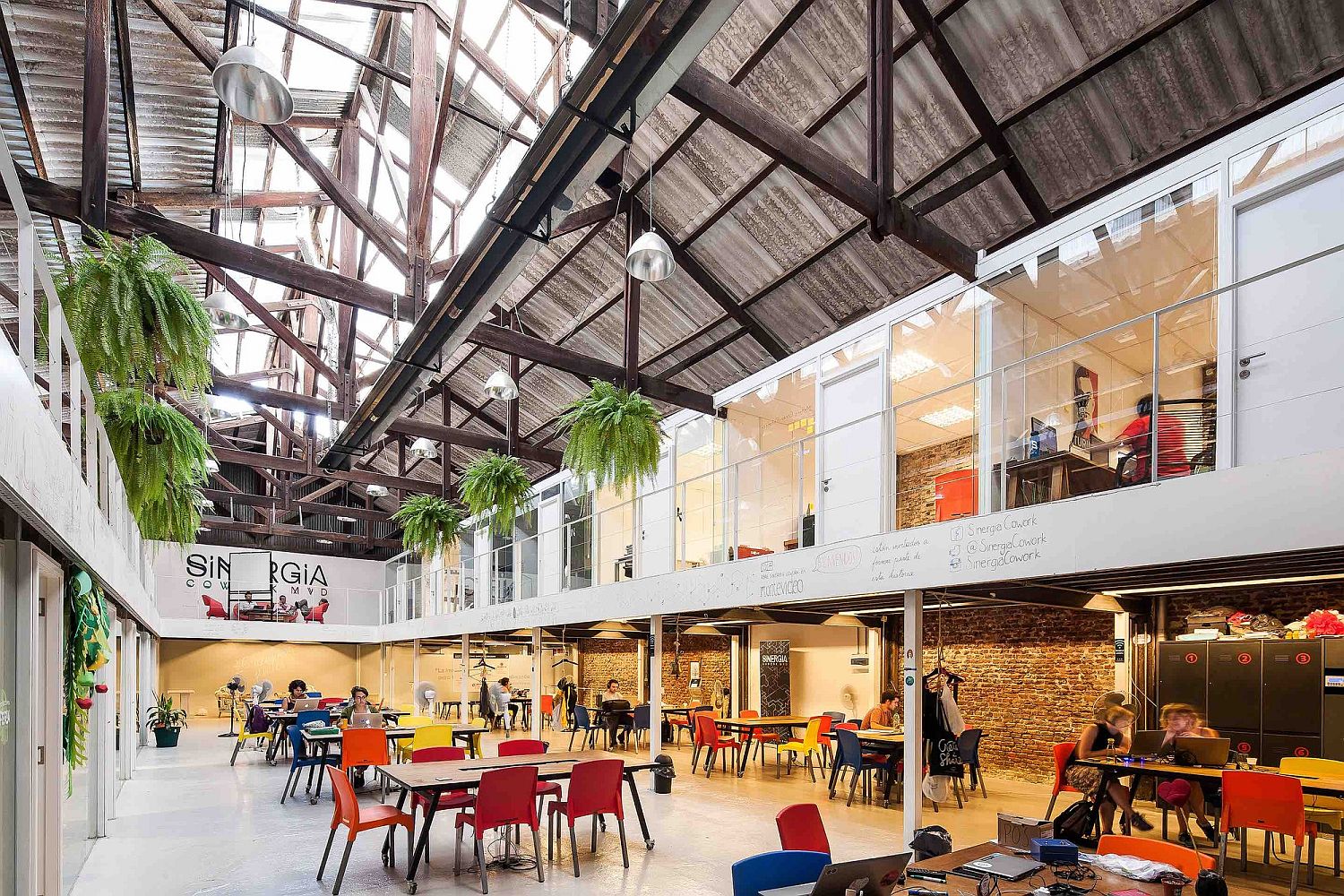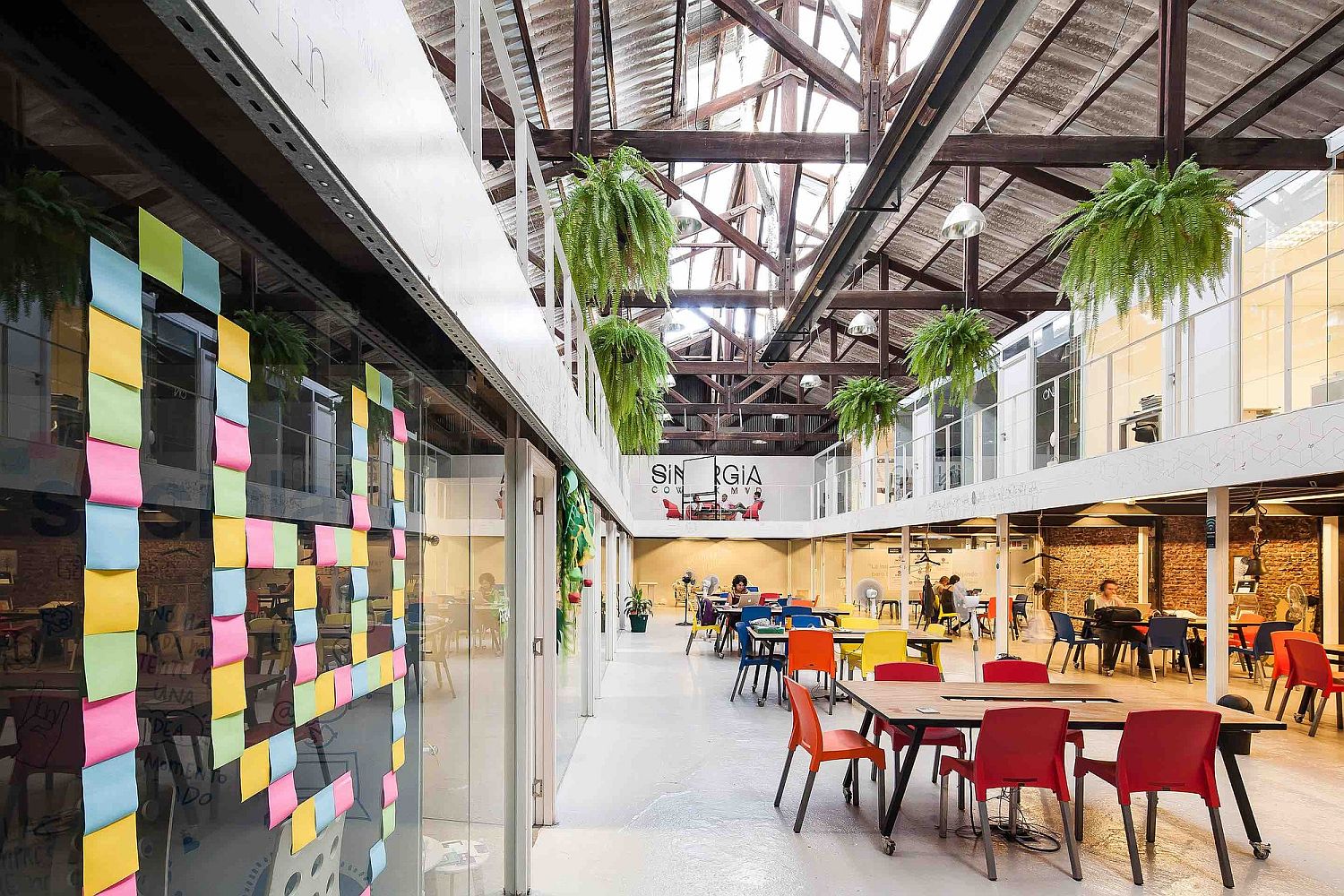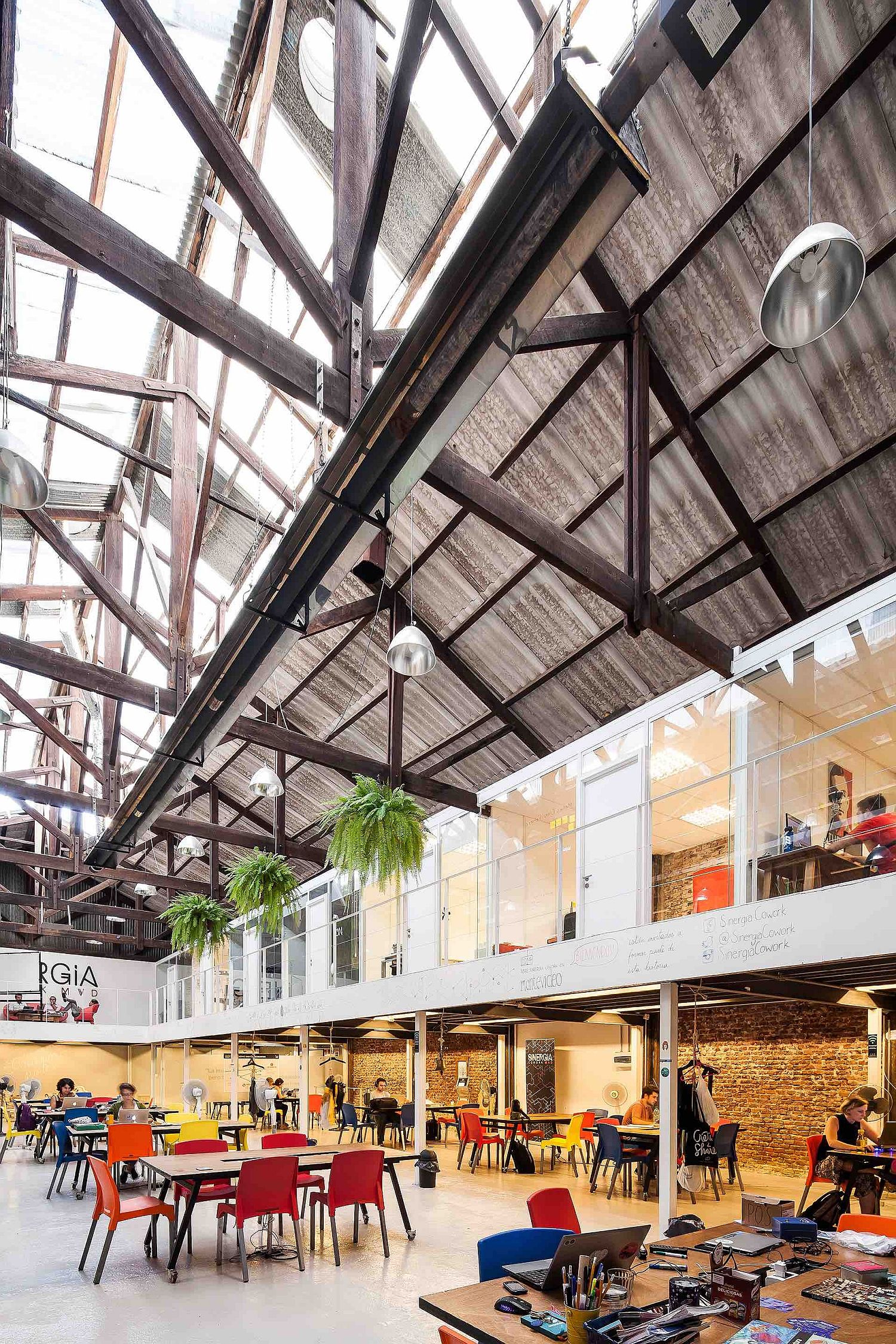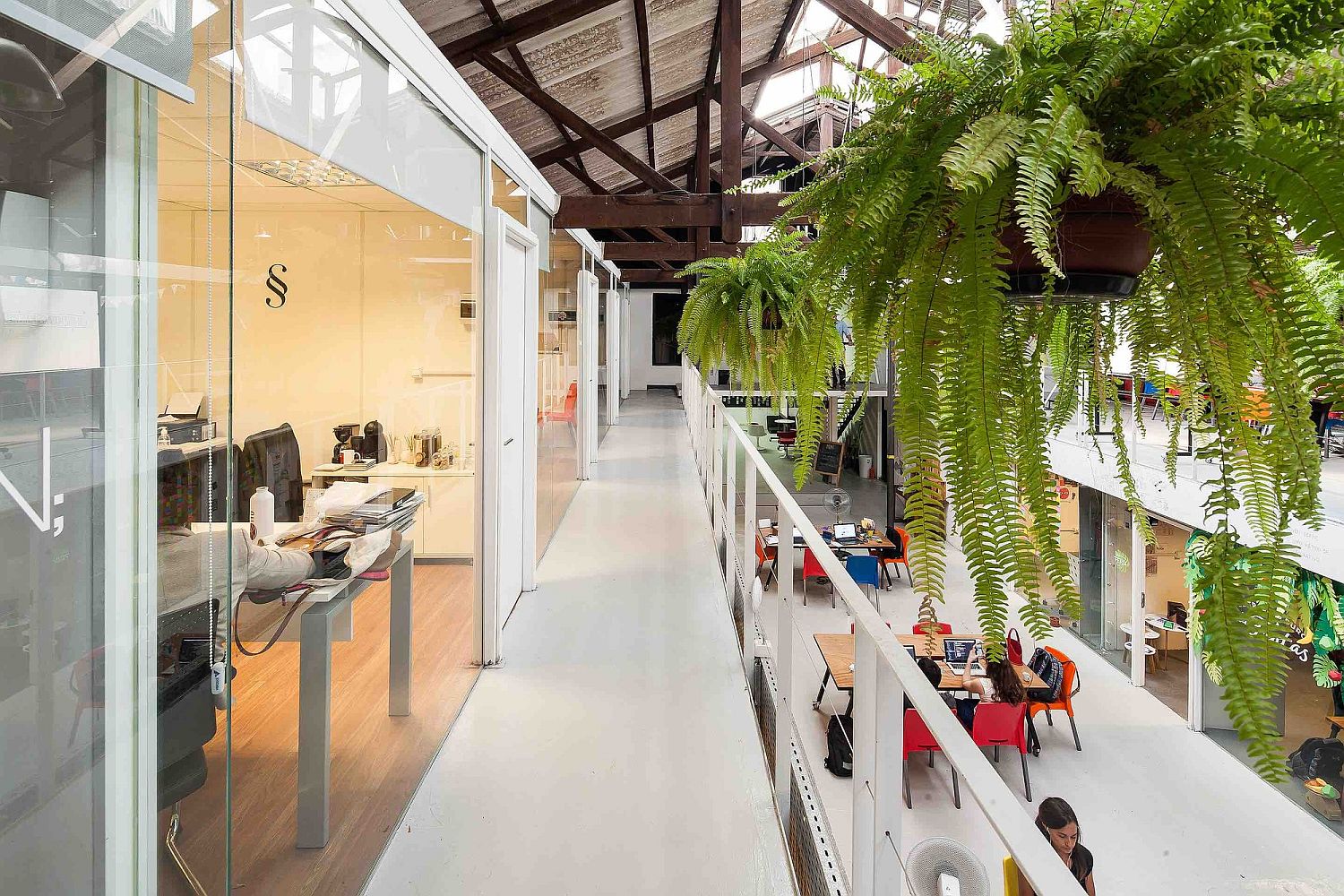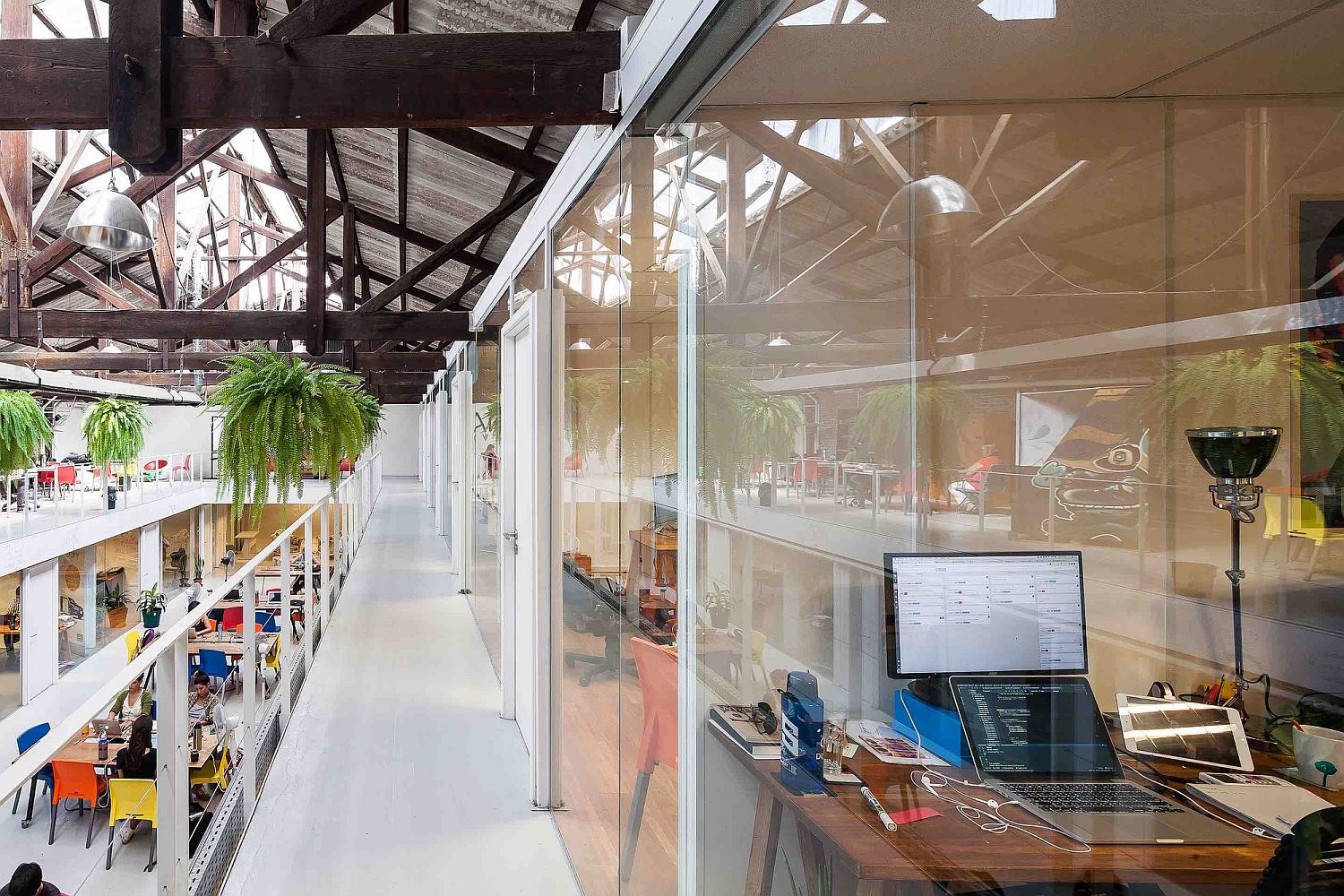 Structural Insulated Panels play a big role in transforming the atmosphere inside the upcycled building and cut back reliance on artificial cooling. A flood of natural light, colorful décor and indoor plants complete a spacious, exceptional and interactive office that has an entry through a custom garage door! [Photography: Marcos Guiponi]
RELATED: Container: Modular and Sustainable Office Structure with Industrial Panache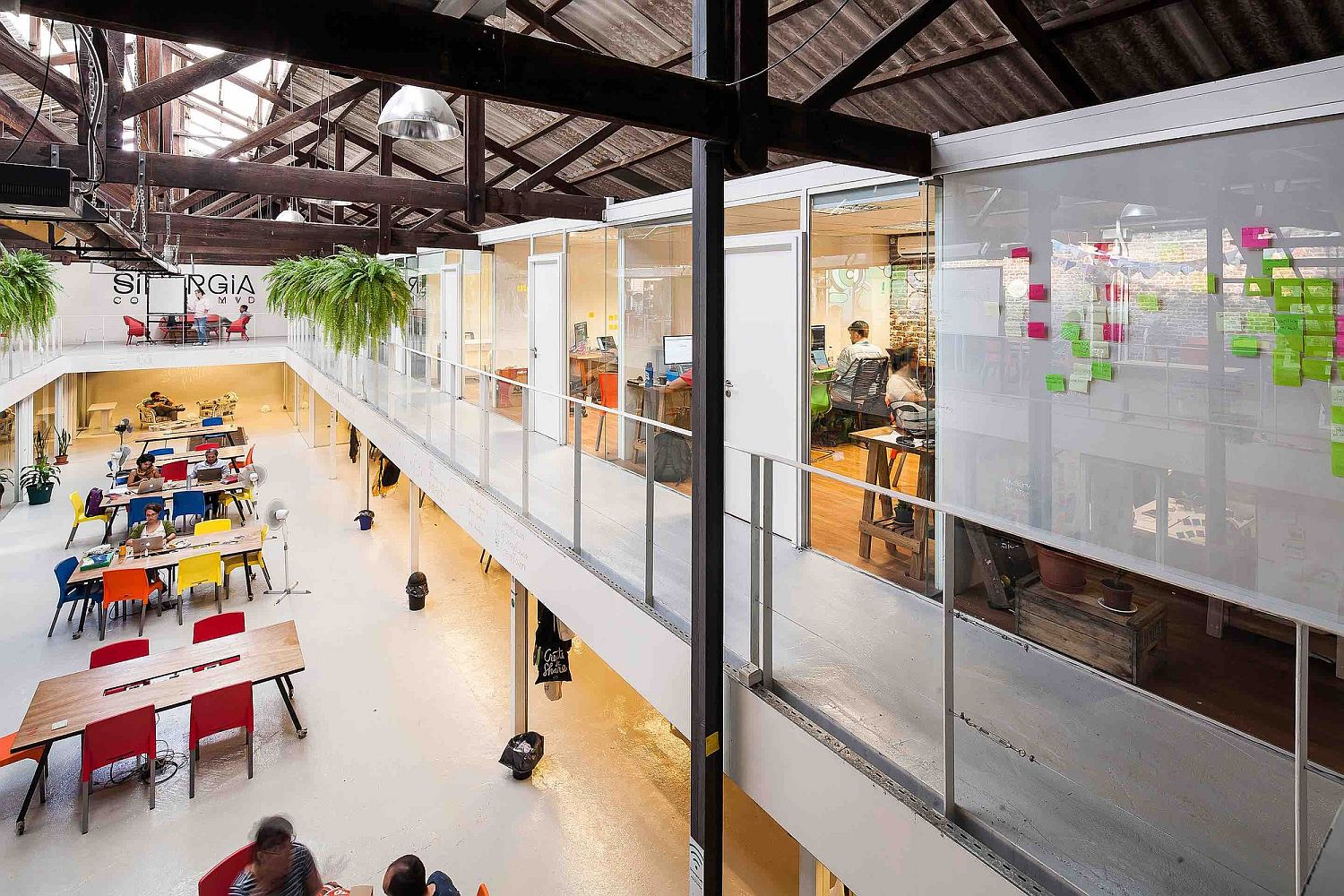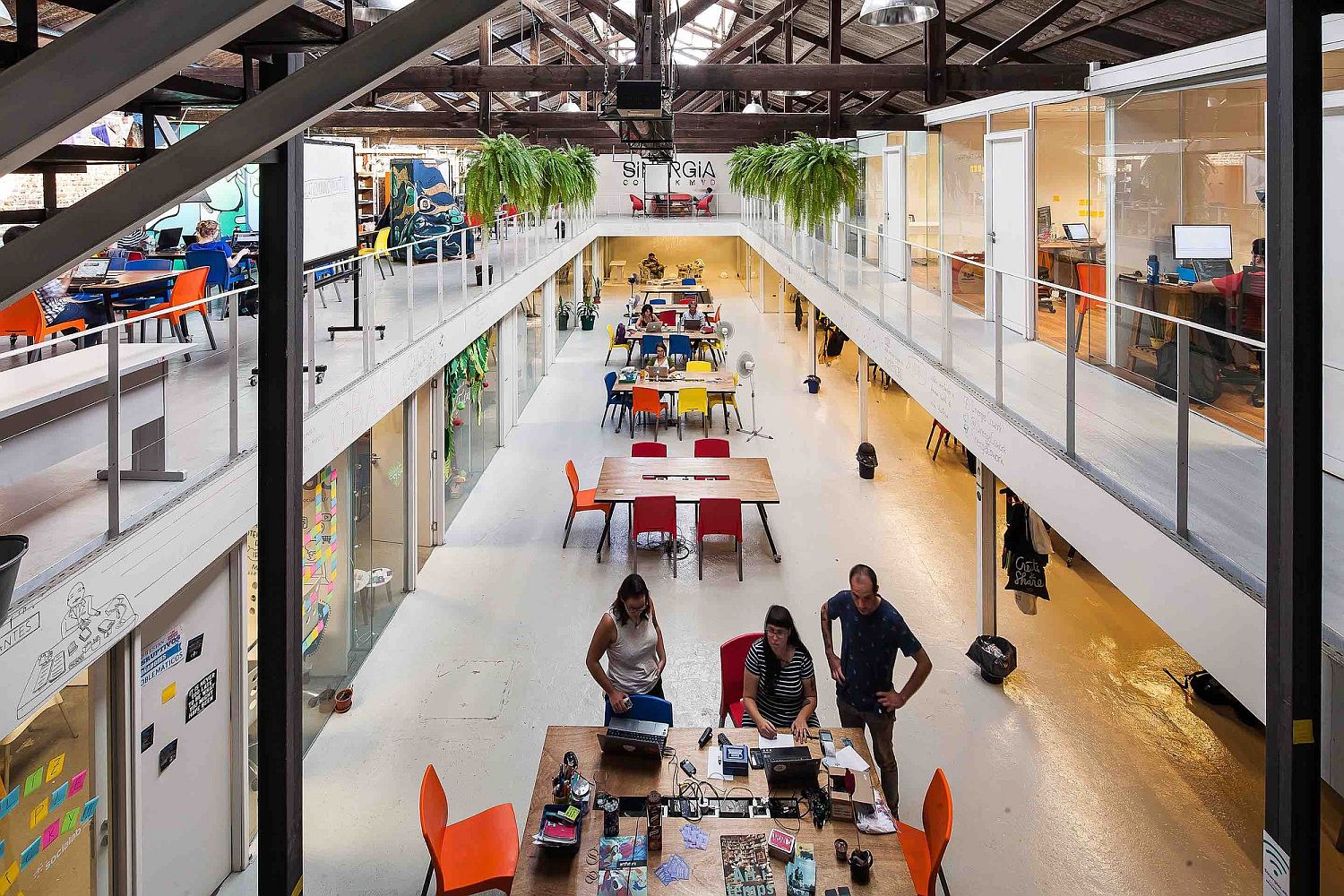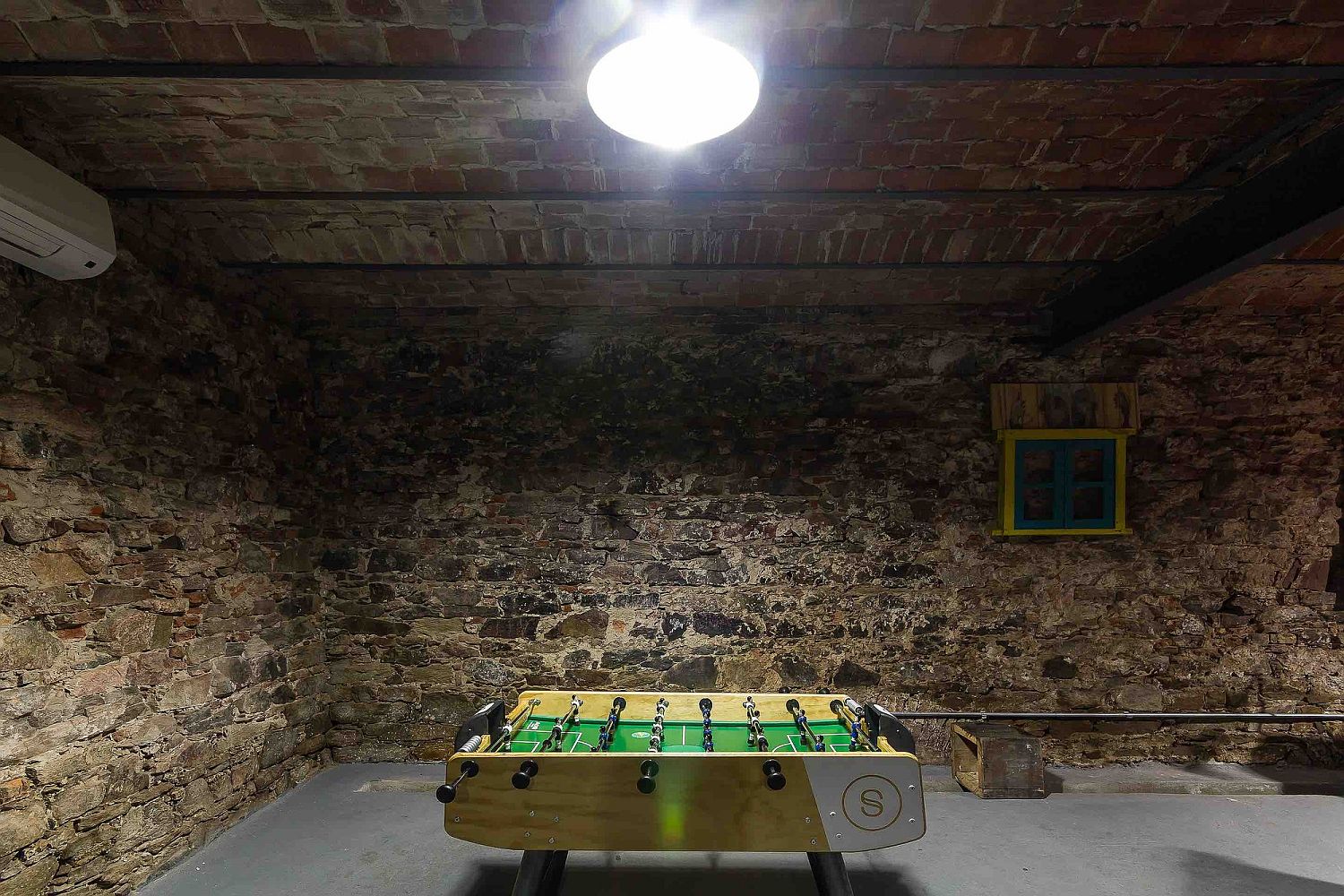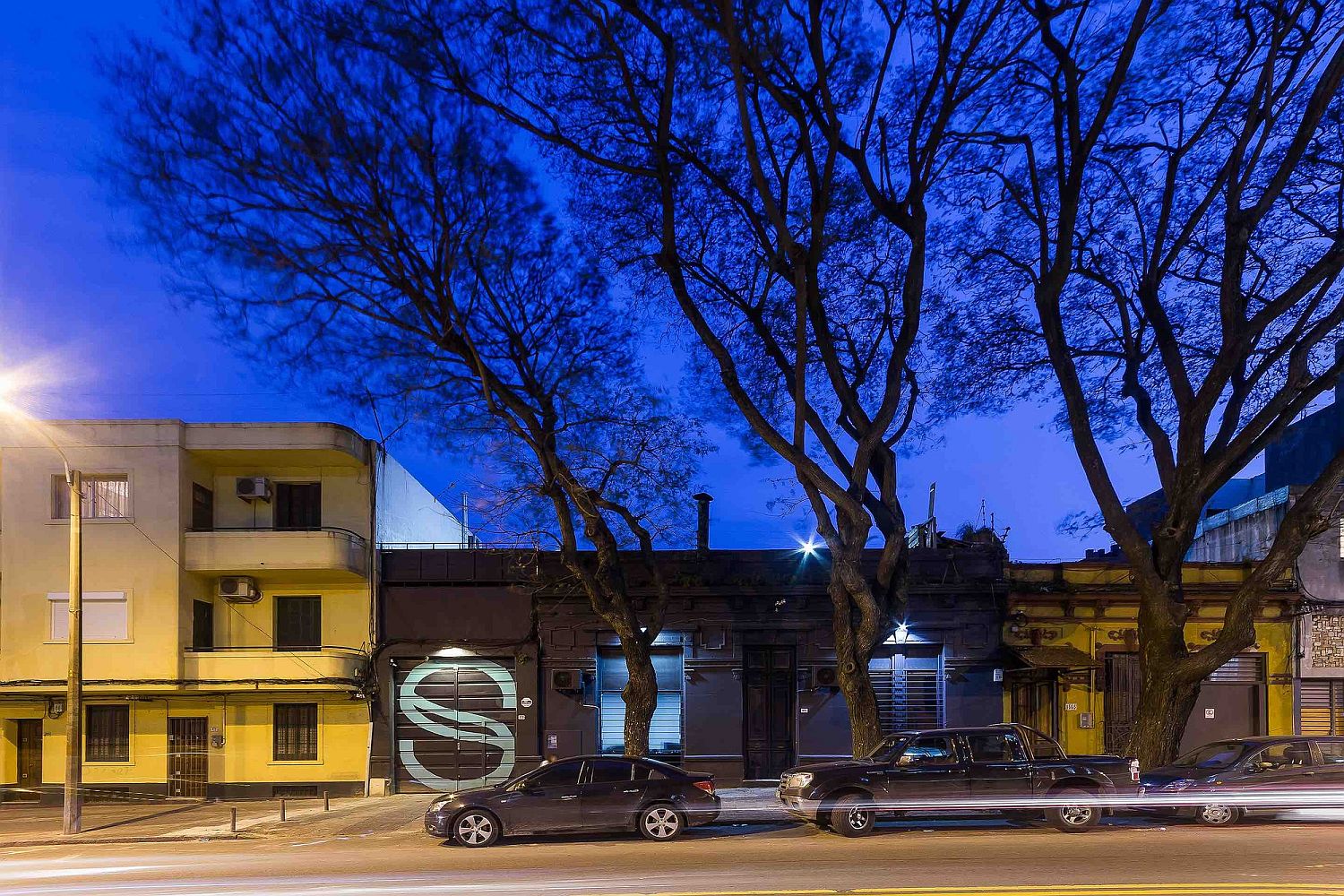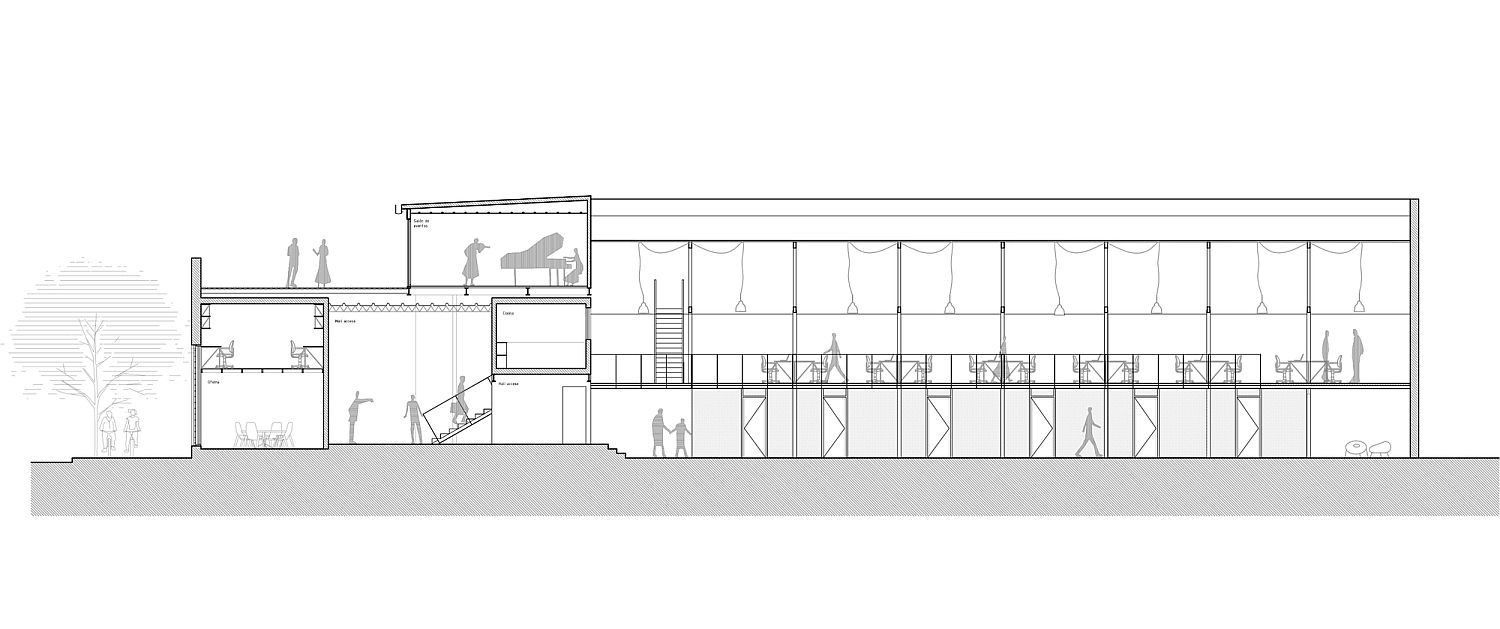 Liked the story? Share it with friends.