Melbourne seems to be an absolute hotbed for home renovation projects in recent times, and today we have another smart and sensible home makeover from the Fitzroy North suburb of the bustling city. Originally built as a modest workers cottage in the 1980s, this abode was given a modern upgrade to meet the needs of a young family. The result: the dingy, dark interior was transformed into a bright and beautiful setting. As is the norm these days, the home has a new rear extension that flows into the backyard, as the Nest Architects completely revamped the ambiance of this small family residence.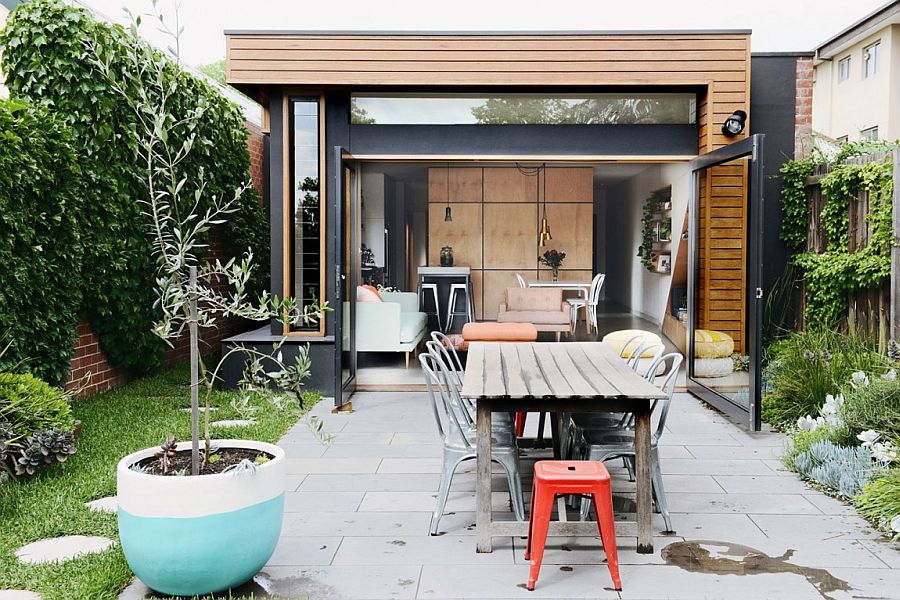 Dubbed the Holden Street Residence, the revitalized house now features a cozy and upbeat living and dining area and an ergonomic modern kitchen. A central pod covered in plywood is the real showstopper of the new interior, as it houses a bathroom, powder room and a pantry that opens up towards the kitchen. The presence of this ply clad addition saves space, helps in better organization of the rest of the house, and also delineates the kids' playroom from the living area without the use of additional walls.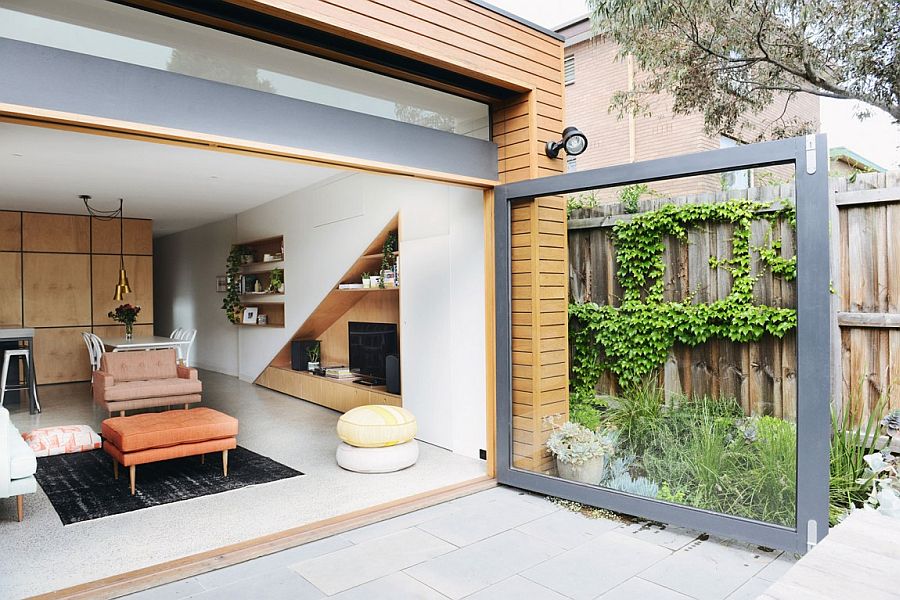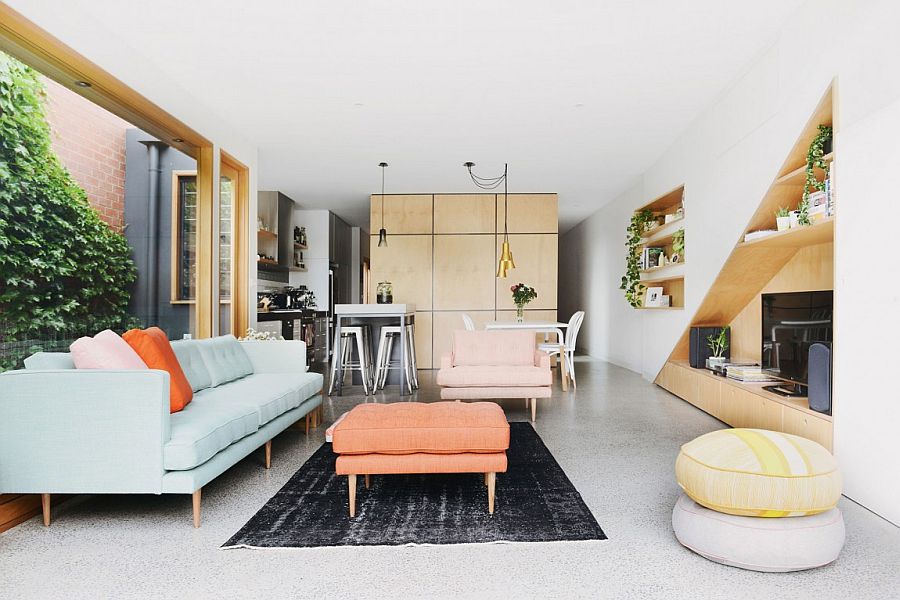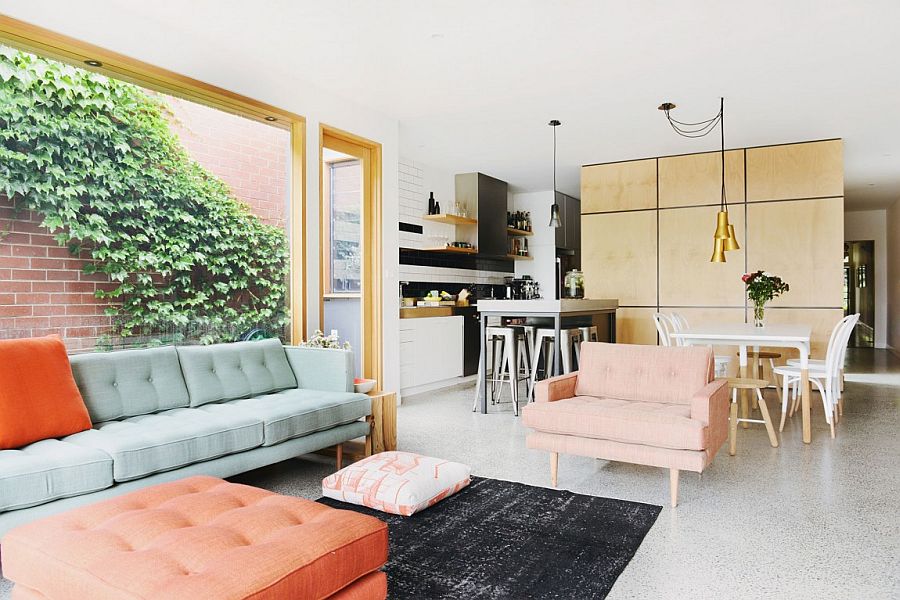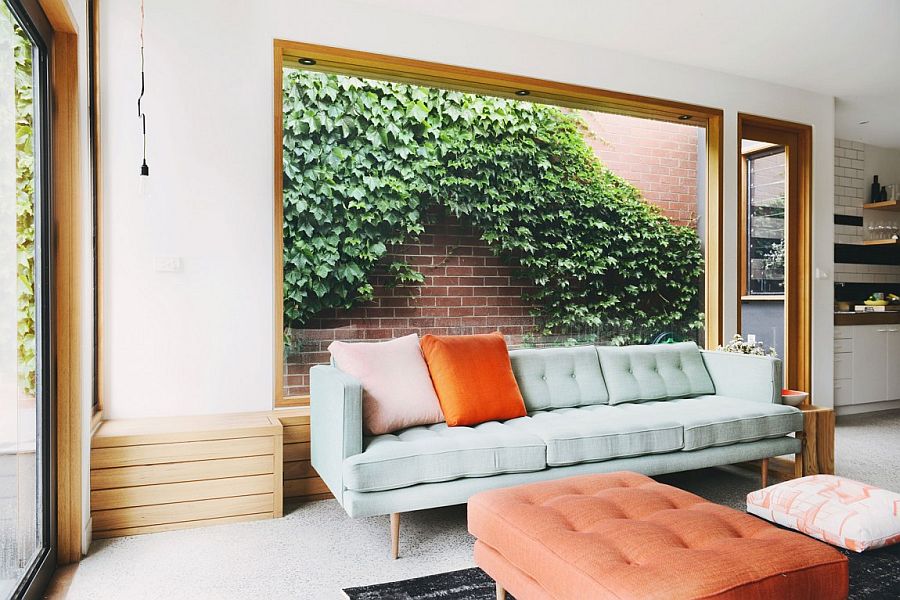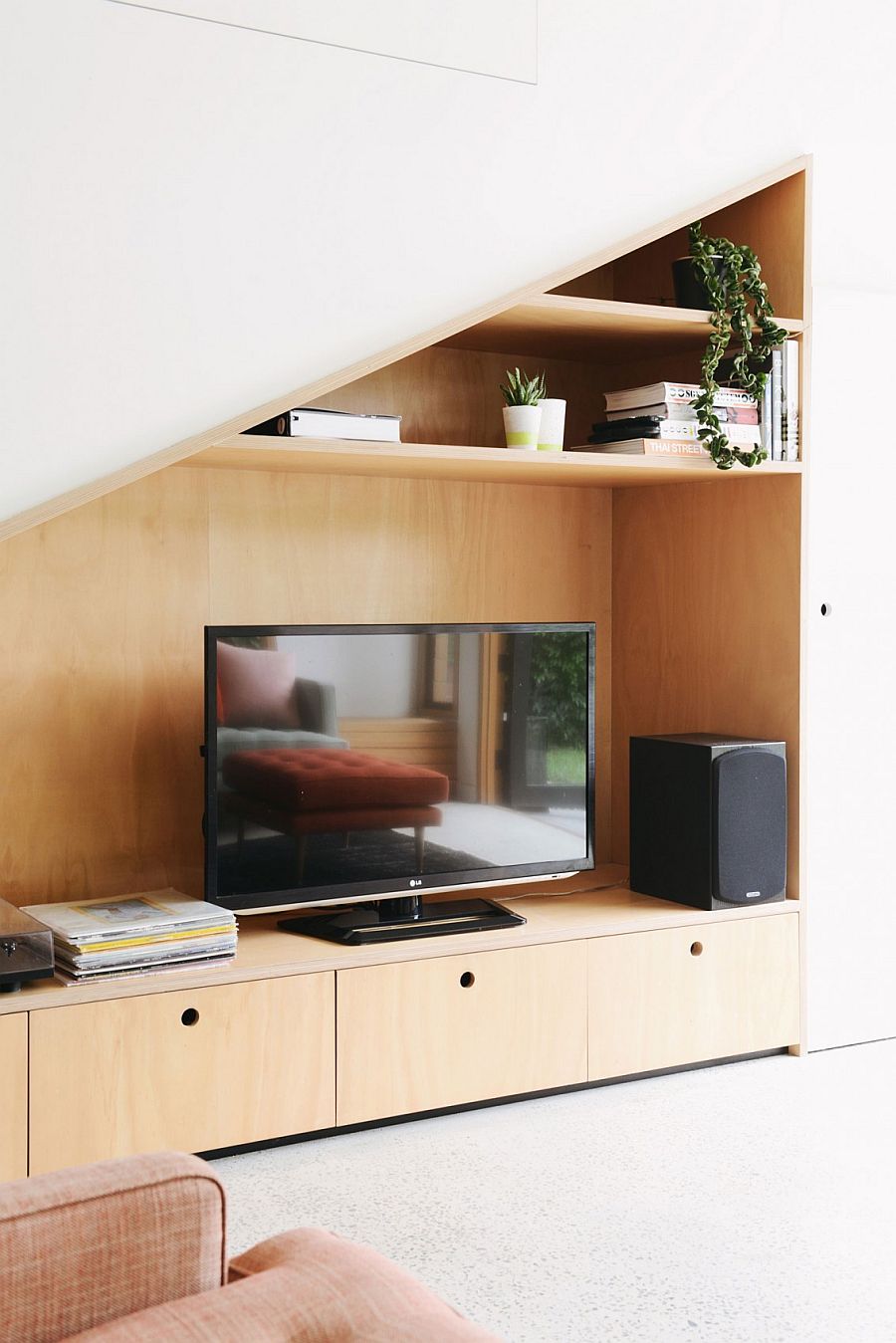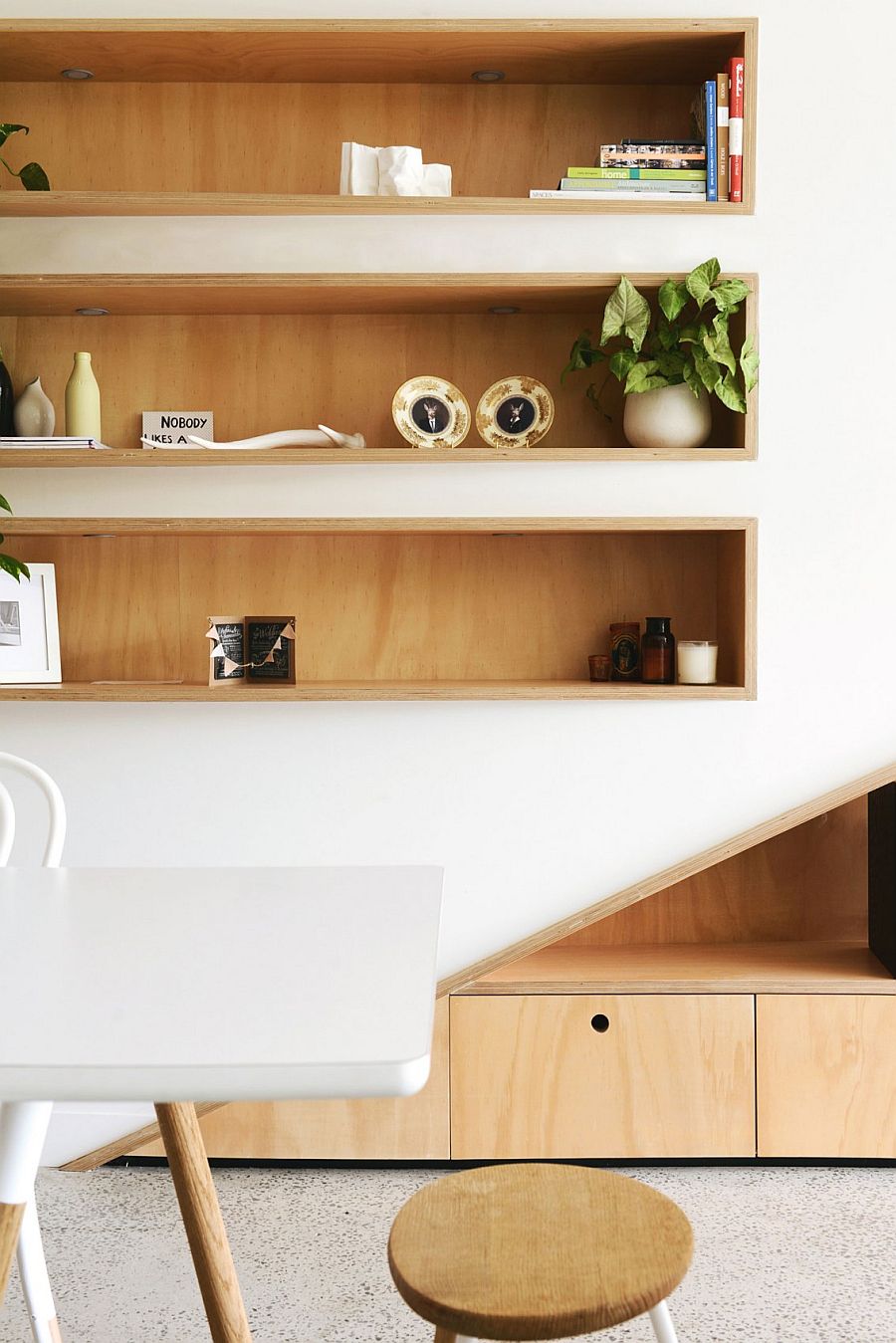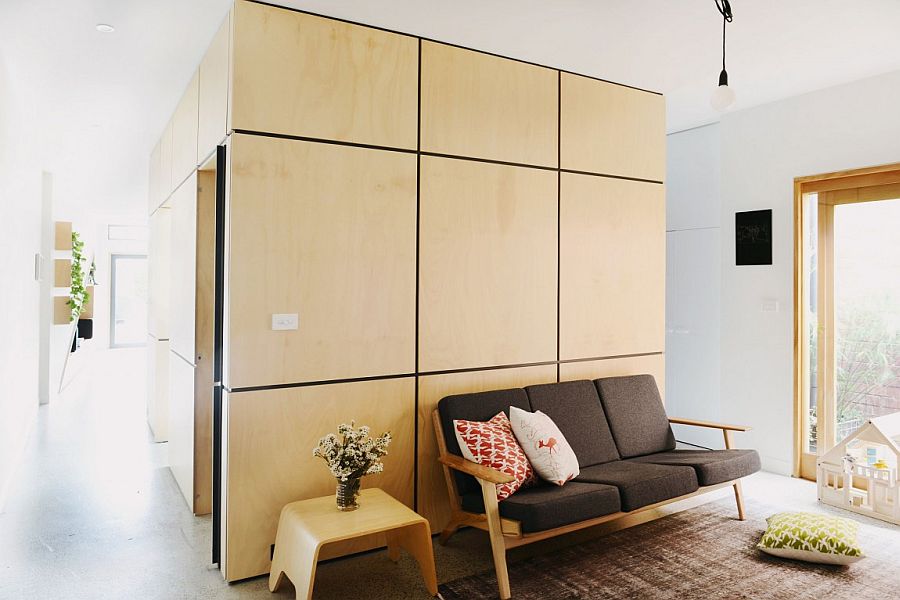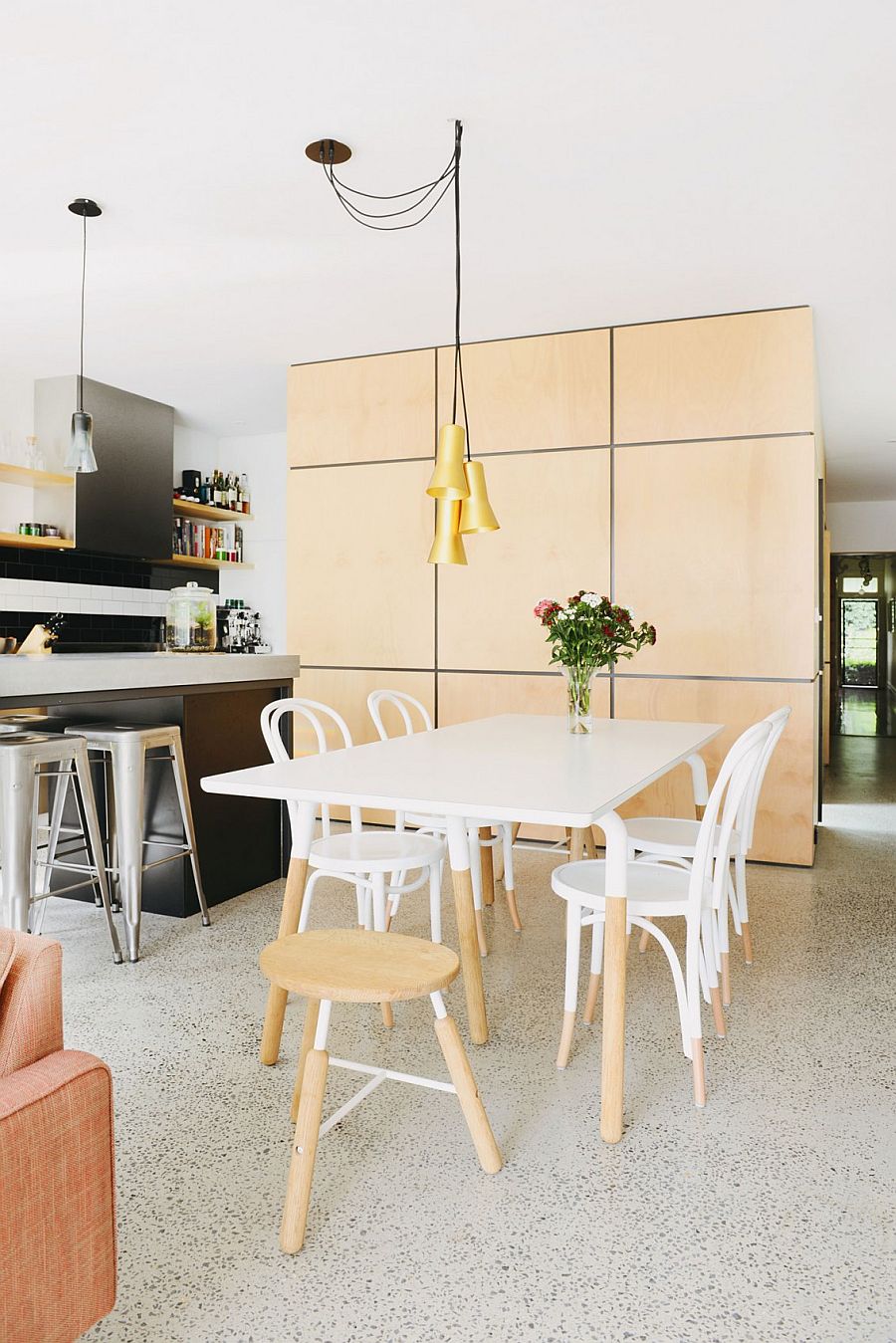 Apart from the framed glass door that swings open to connect the living area and the backyard, a large glass window next to a custom wooden bench in the living room completely opens up the interior to the world outside. This allows the brick wall covered with Boston Ivy to become a part of the living space, visually giving the Holden Street House a hint of green goodness! [Photography: Lauren Bamford]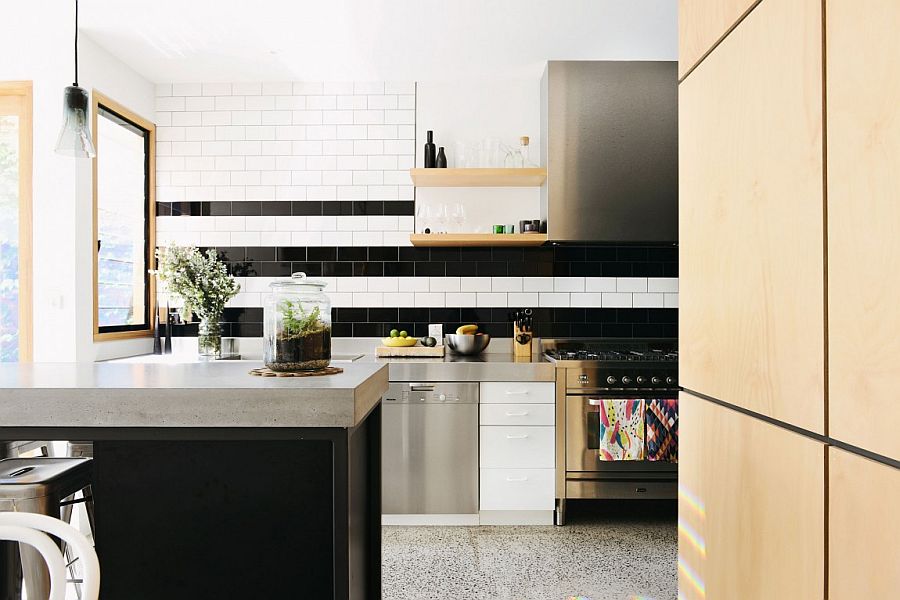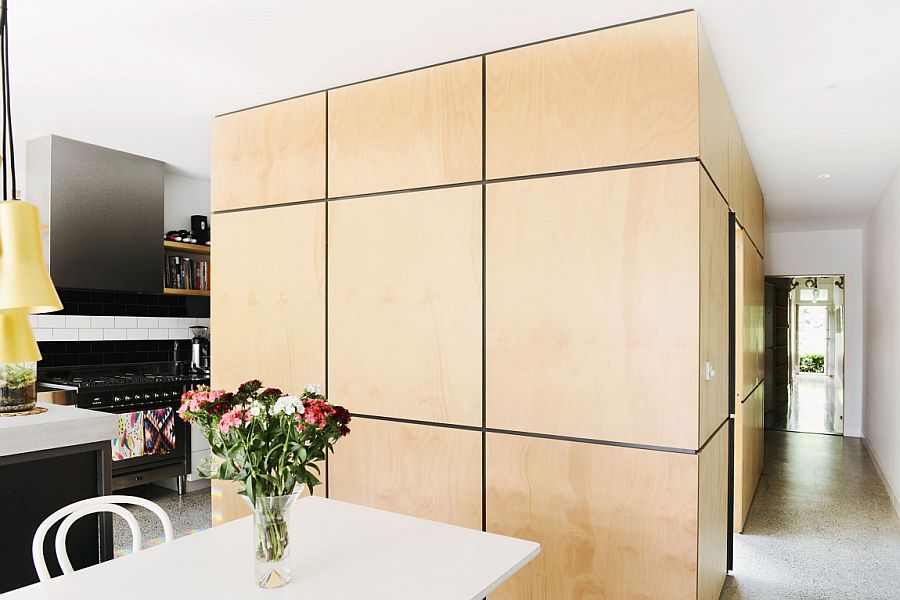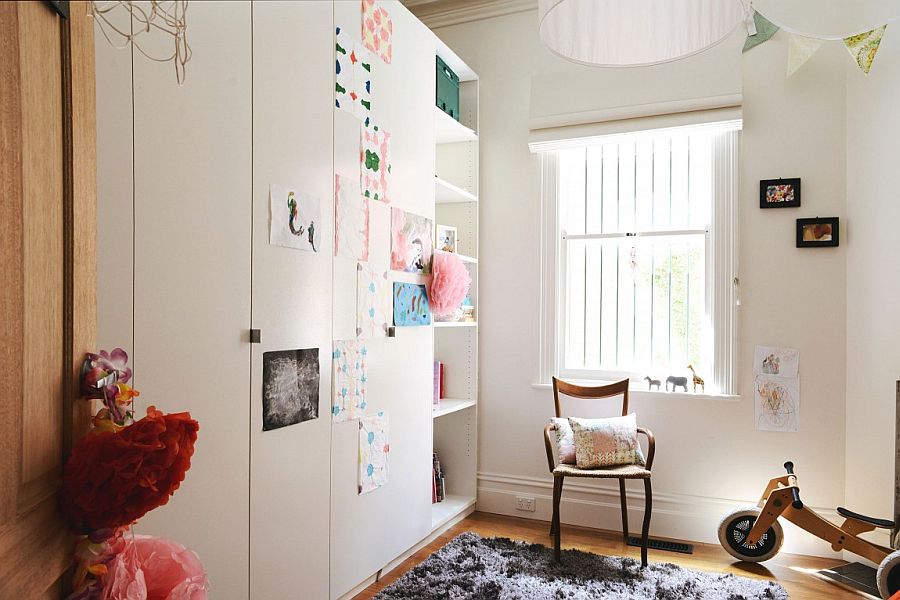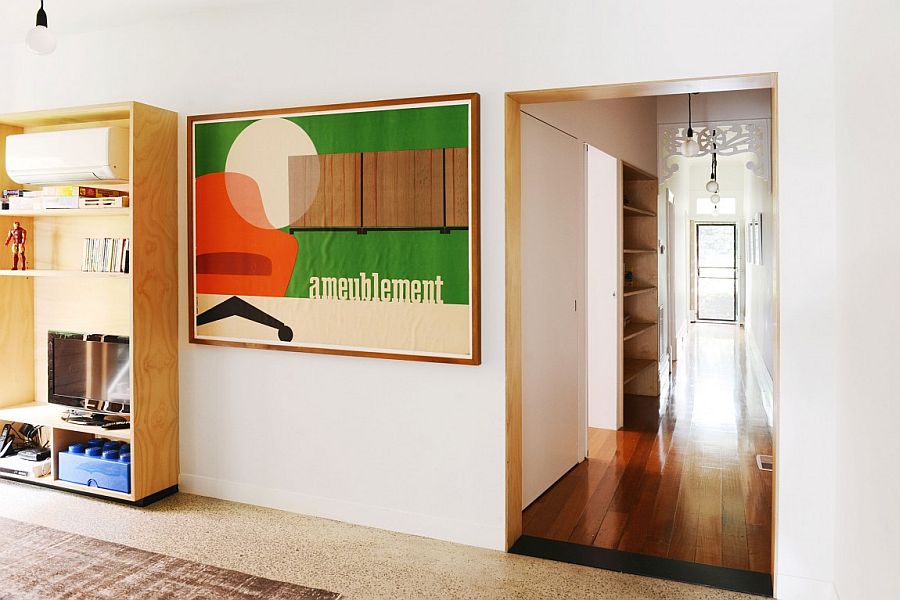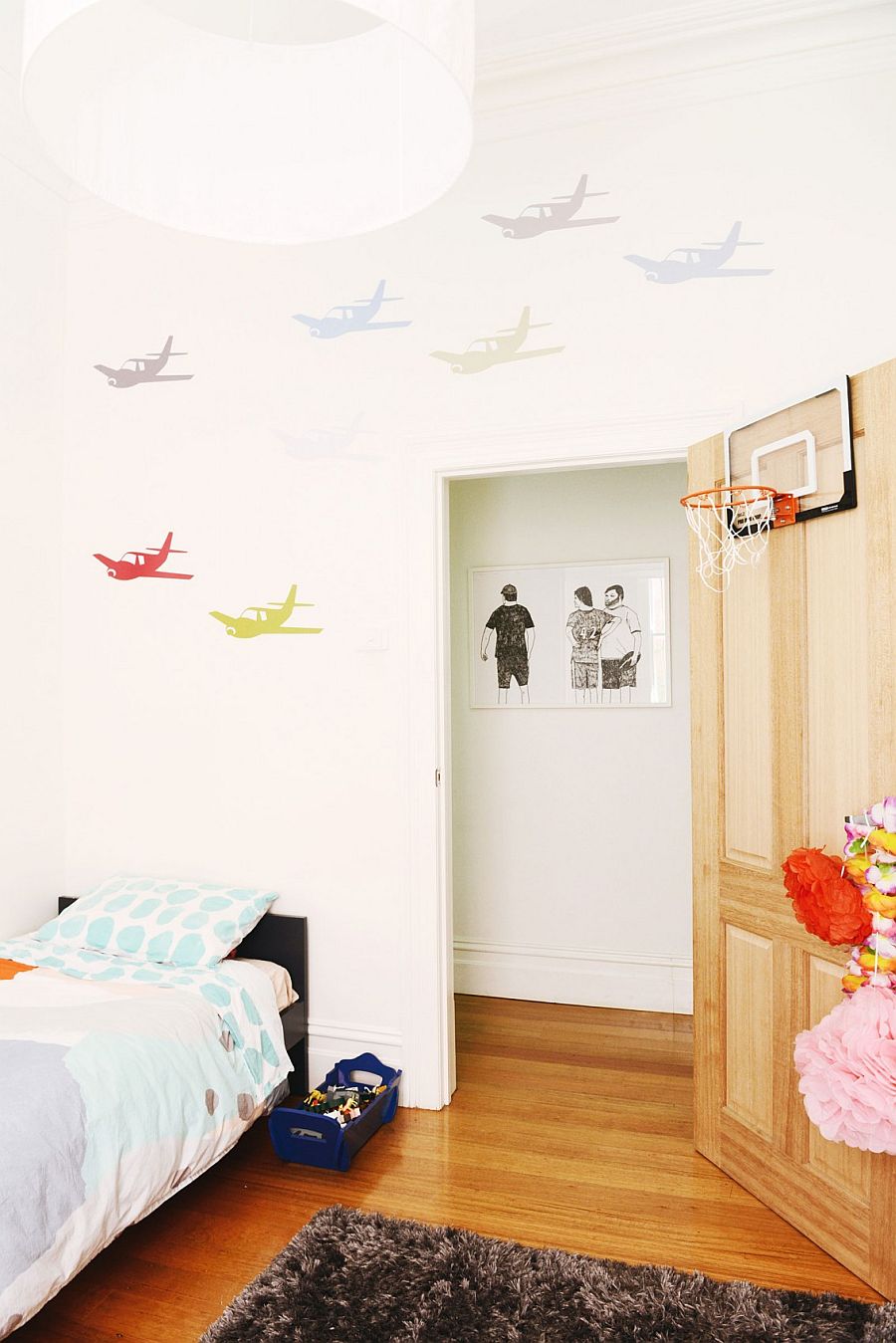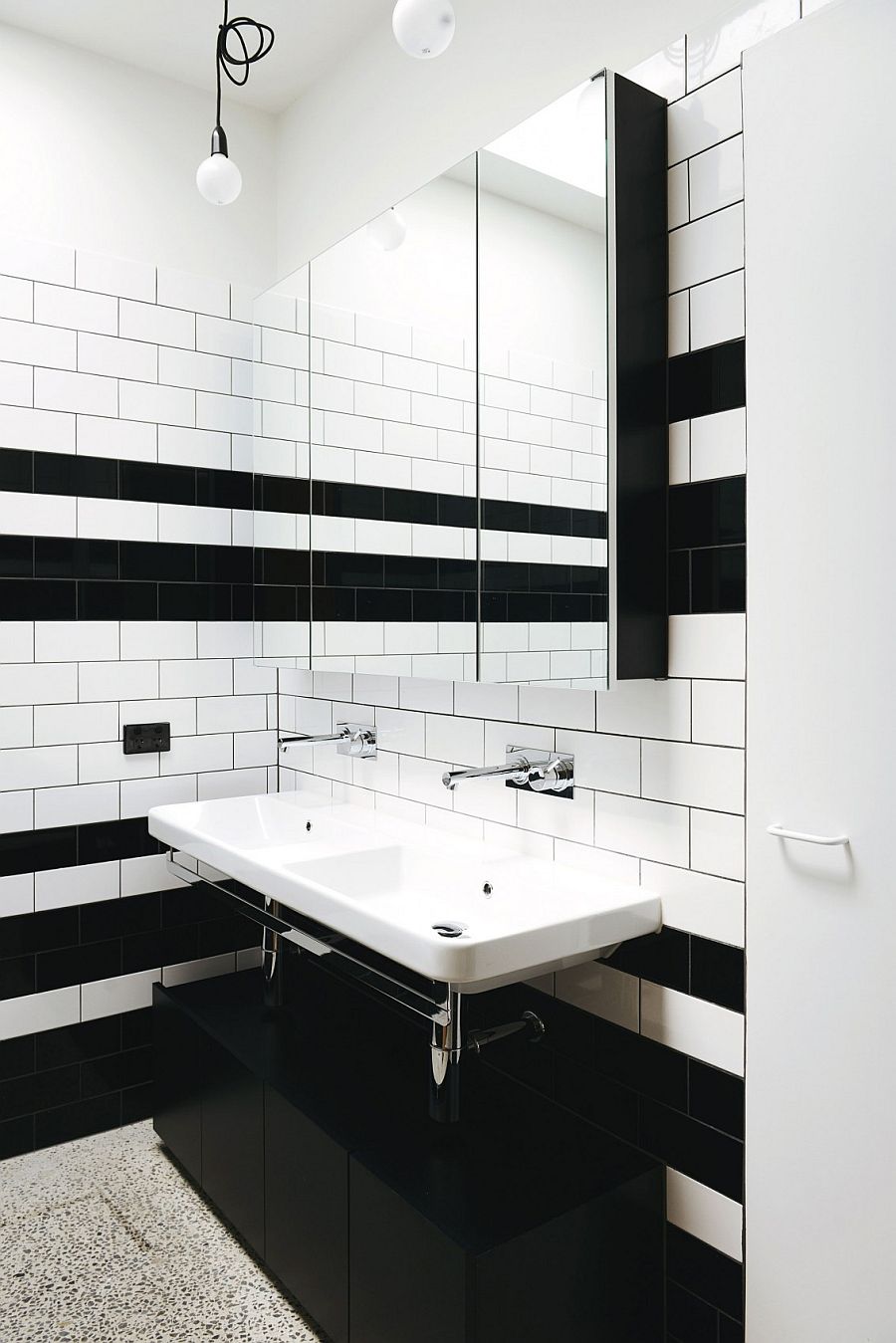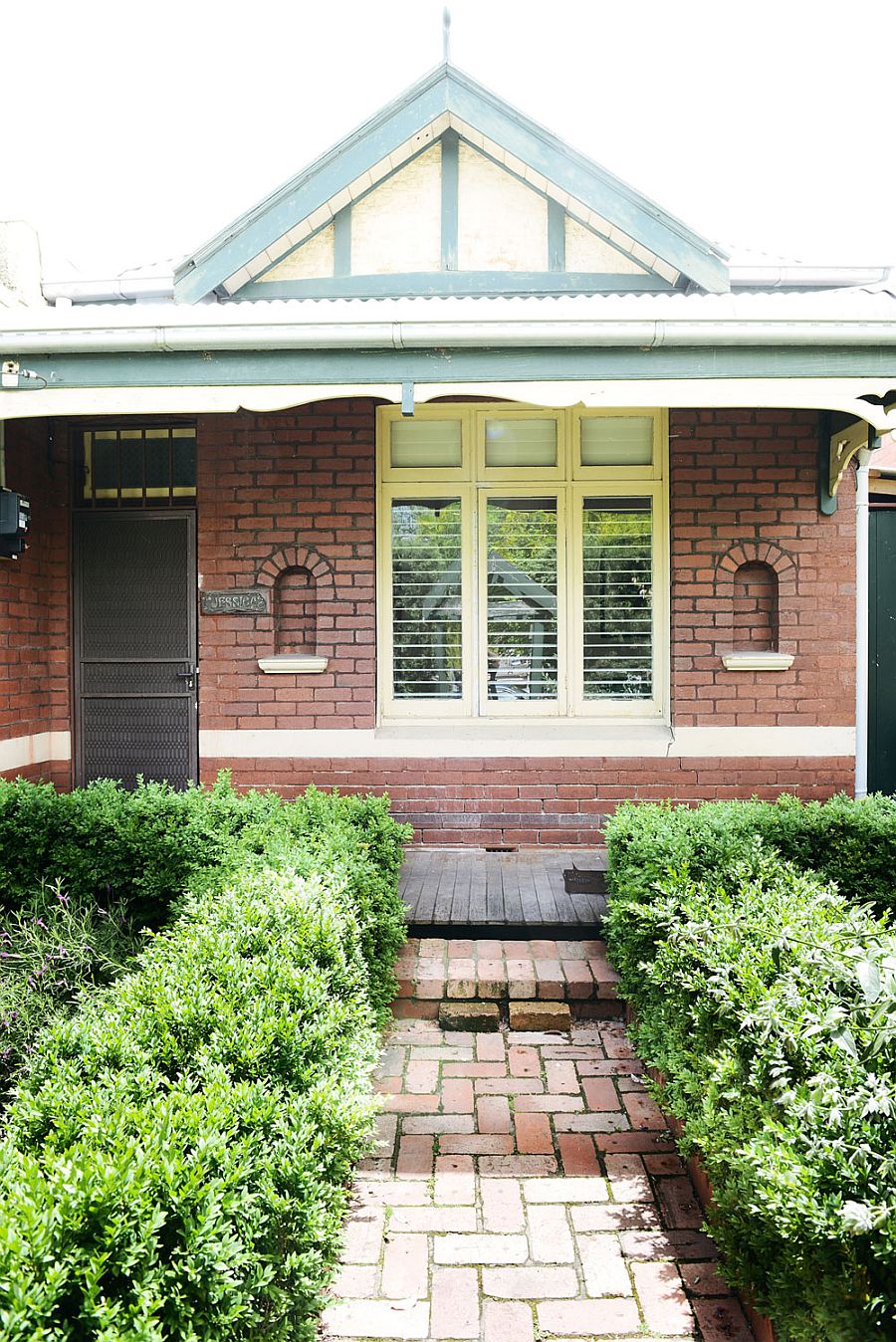 Liked the story? Share it with friends.