When shopping for carpet and rugs, black may not be the first color that comes to mind, but it sure does make a powerful statement! In fact, when you see today's carpet and rug roundup, you just might put this bold hue front and center at home. And you can't get more "grounded" than topping off your floor with a black rug, or a black and white rug (which you'll see plenty of below)! What's most amazing about black carpets and rugs is the way they can evoke a range of styles, from decadent and glamorous to earthy and minimal. Ready for a closer look?… [photo from Crate & Barrel]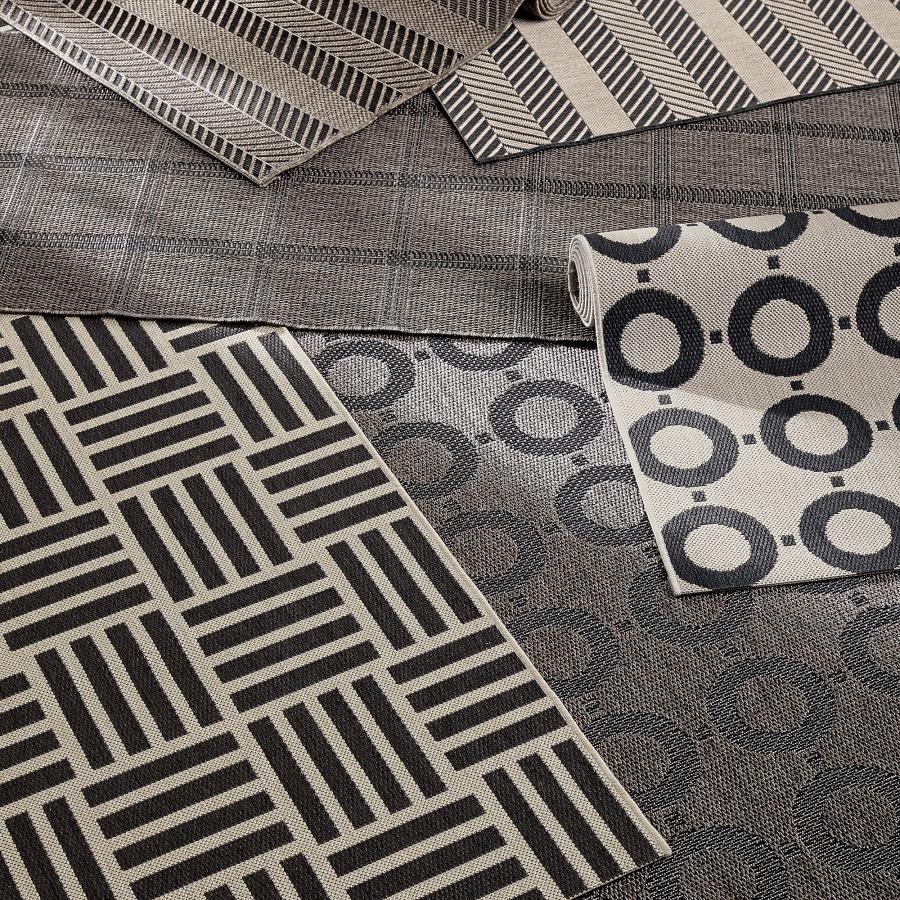 Black Carpet
Let's begin with black carpet, which (let's face it) doesn't make an appearance as often as other carpet hues such as grey and beige. But black carpet is perfect for evoking a chic, elegant vibe, not to mention camouflaging dirt! This glam bedroom with black carpet is modern, plush and unforgettable. [photo by Simon Eldon Photography, design by Carine Harington, from Boutique Homes & Developments]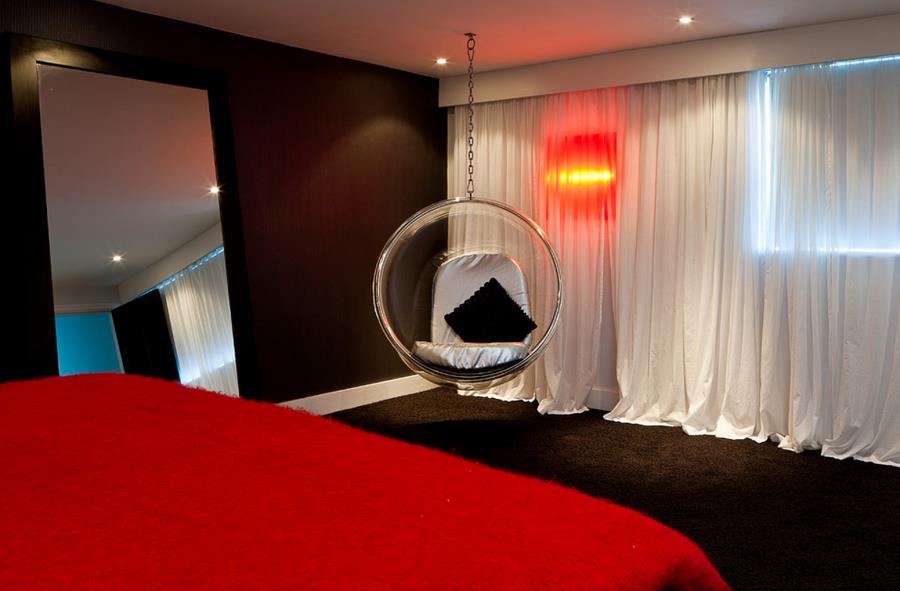 In another room by the same designer, we see black shag carpeting that beautifully complements special touches such as black ornate candlesticks and a smoky glass chandelier. [photo by Simon Eldon Photography, design by Carine Harington, from Boutique Homes & Developments]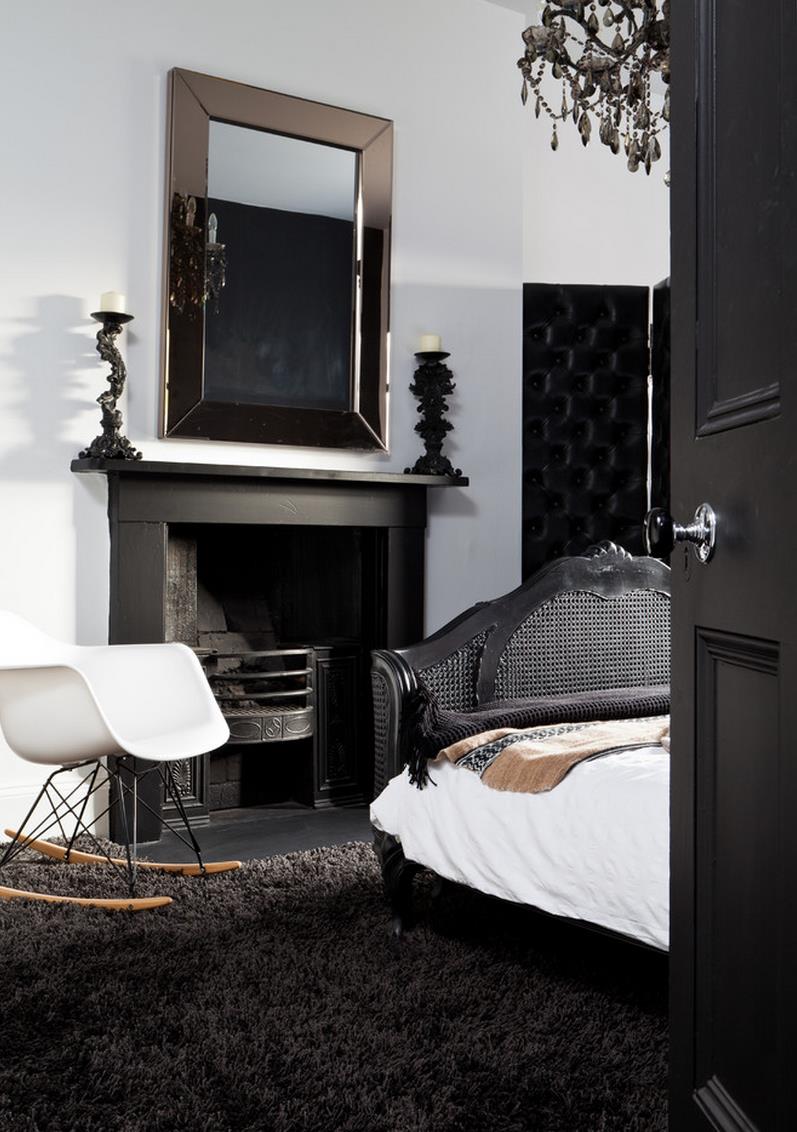 This family room by Marie-Christine Design features black wall-to-wall carpeting that mirrors the chic black fireplace, as well as the painted black door and window trim. [photo from Kathryn MacDonald Photography]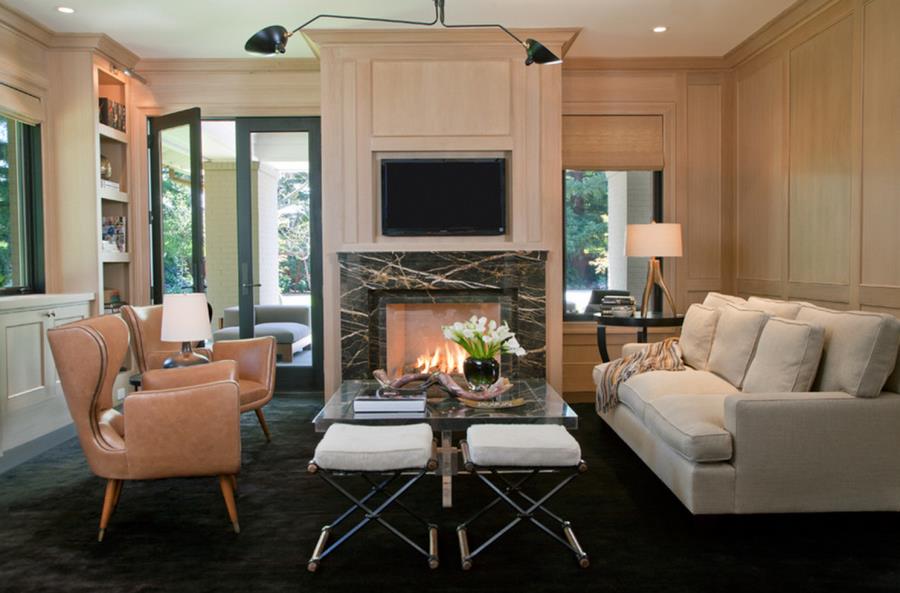 Solid Rugs
While black carpeting is wonderfully unexpected, more often than not a black rug is chosen as the centerpiece of the room. If you're looking for good coverage, go with an extra large rug, as shown in the dining and living area below. [from Elad Gonen Photography]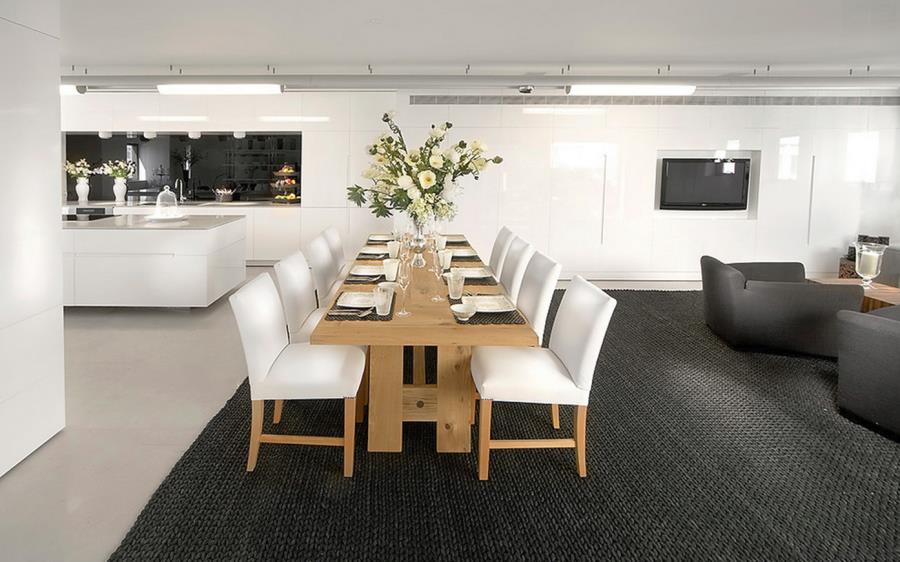 For a similar look, check out this Jute Boucle Rug in Iron from West Elm, a classic handwoven, durable piece: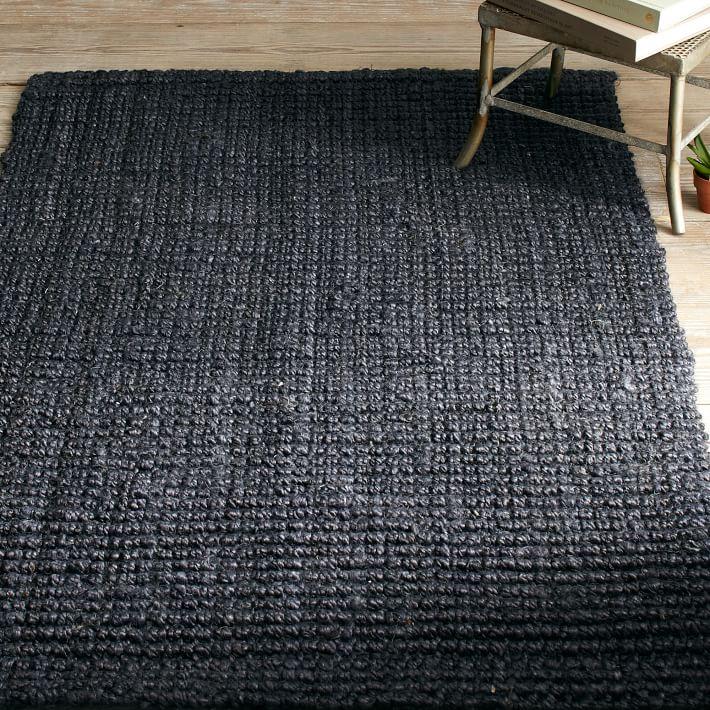 A black rug in jute adds an earthy touch to a room, and when you factor in a round form and a natural jute border, the result is design perfection! Below we see the Bordered Round Jute Rug in Slate from West Elm: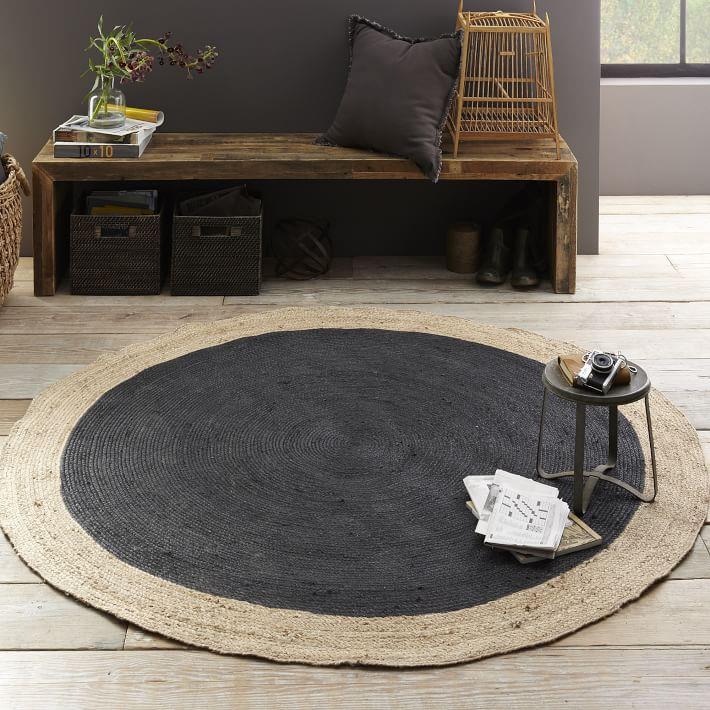 If round rugs make you happy, this Circle Rug from CB2 is worth a second look! While it's carbon grey rather than jet black, the dark tint brings out the black details in your room of choice: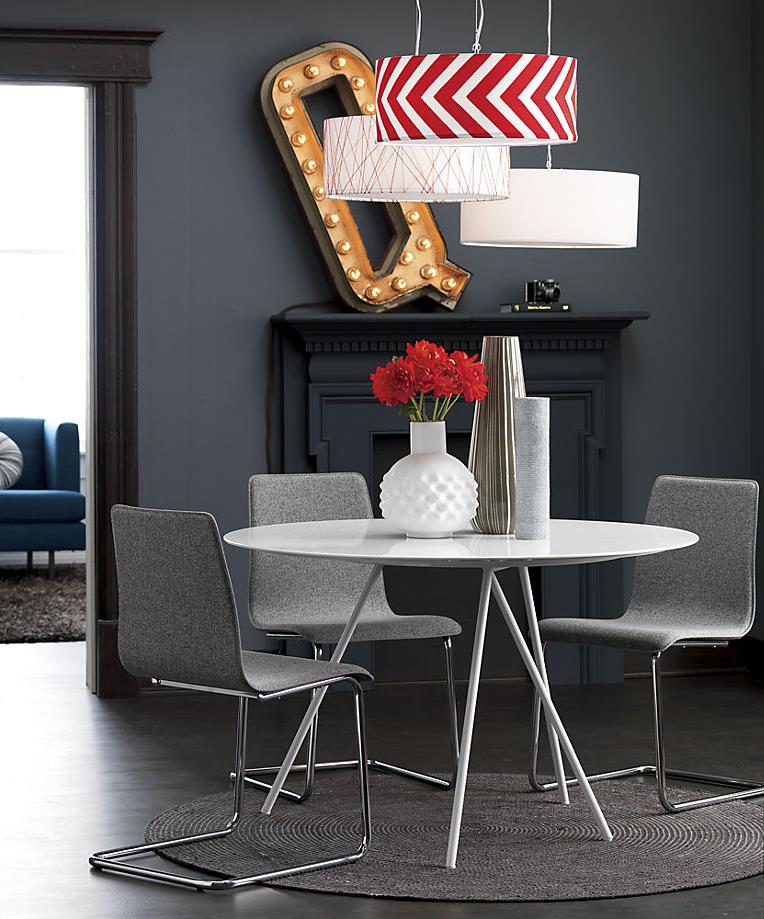 If you're looking for a solid rug with a kick, try a tone-on-tone pattern that evokes texture and celebrates repetition. Below we see the Honeycomb Textured Wool Rug in Iron from West Elm: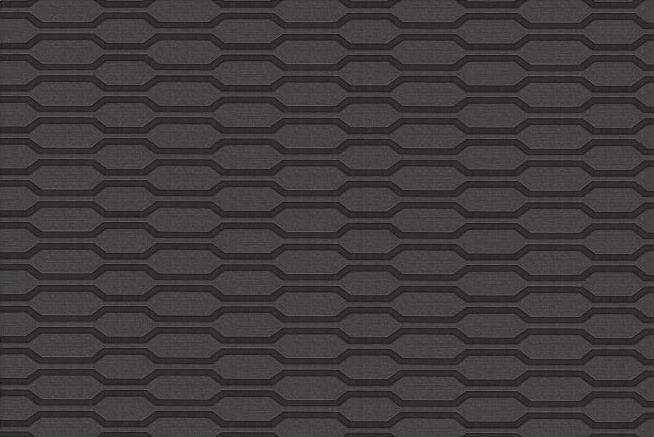 If you're a fan of leather, check out CB2's Monroe Hide Rug, shown below. Note the rug's sheen and texture, as well as the way it complements the other rich shades in the room. If you're not into leather but you're searching for a similar look, keep reading…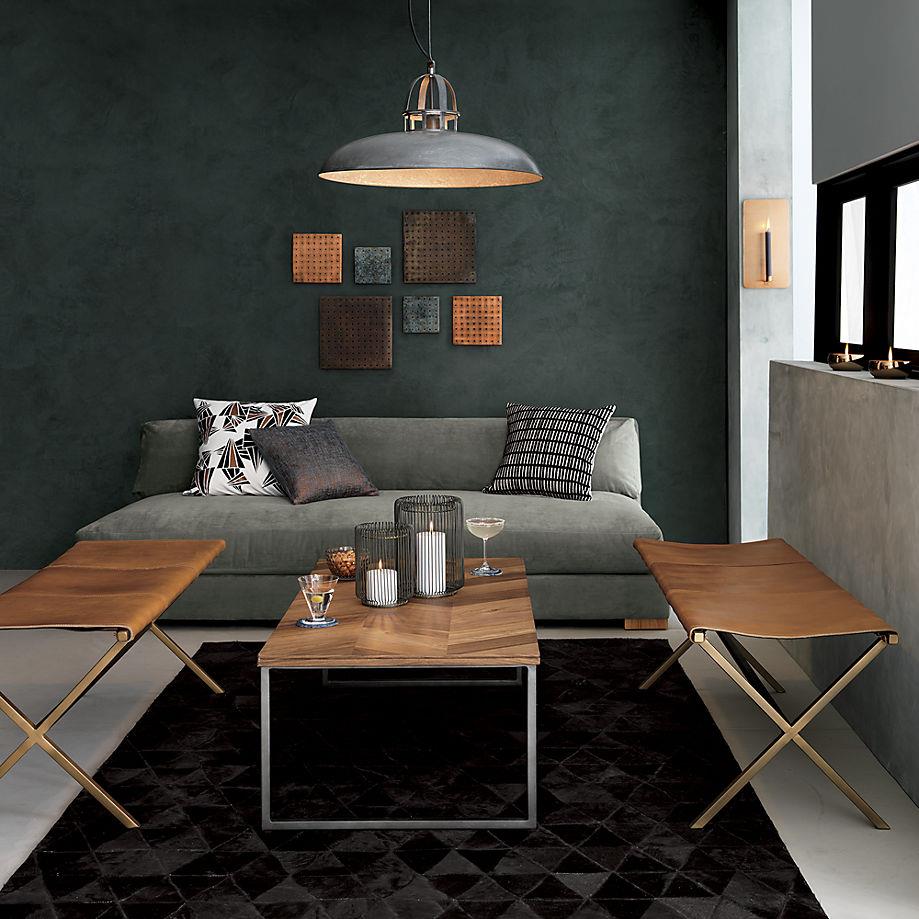 Angular forms take center stage in the Andes Wool Rug from West Elm, which is shown here in Iron. Note that black tones are sometimes listed under clever names such as "charcoal," "iron," and "slate"!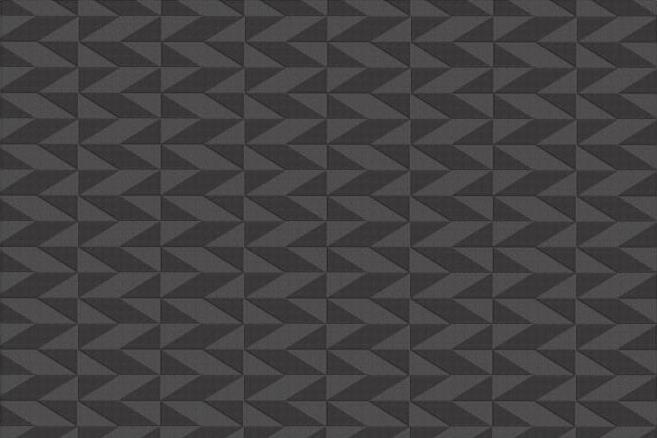 The Beauty of Black and White
We now move from solid black rugs to the crisp contrast of black and white! The result is often elegant, and sometimes even contemporary. Let's start with the modern, shall we?! This Reverb Black Rug from CB2 has an "audio as visual" look, making an inky statement in black and cream: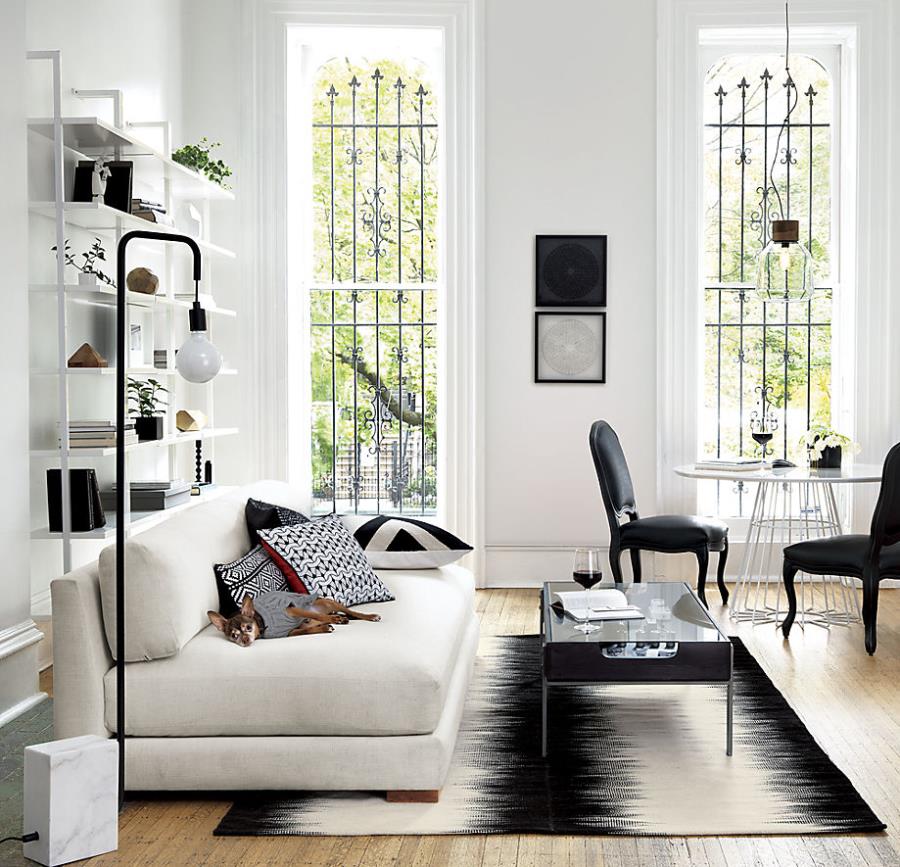 The modern living room below by Kit Republic features a custom-made rug from India. Note the many unique elements in this eclectic space [photo by Andrea Ferrari]: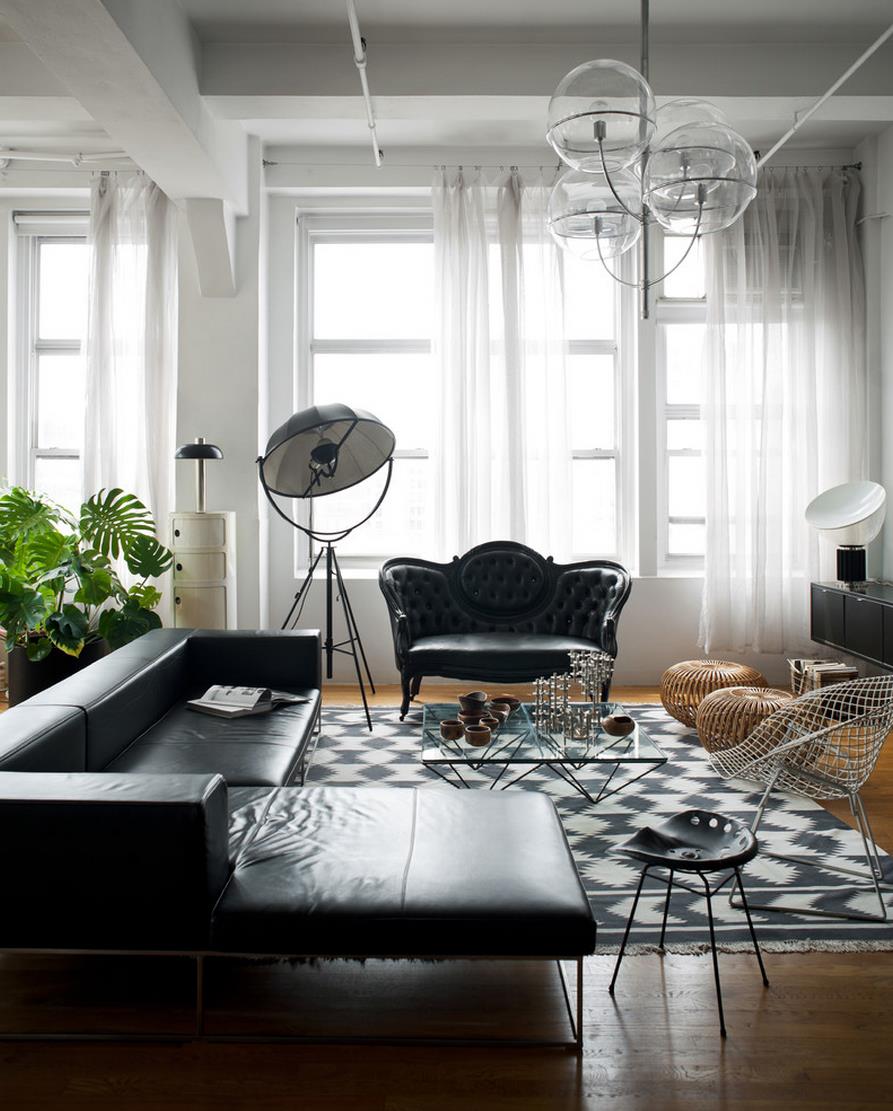 Kilim rugs are an increasingly popular choice for modern rooms, and this fabulous West Elm rug sets the perfect tone for the gleaming white kitchen in the next image. [photo by Angus Fergusson, from Barbara Purdy Design Inc.]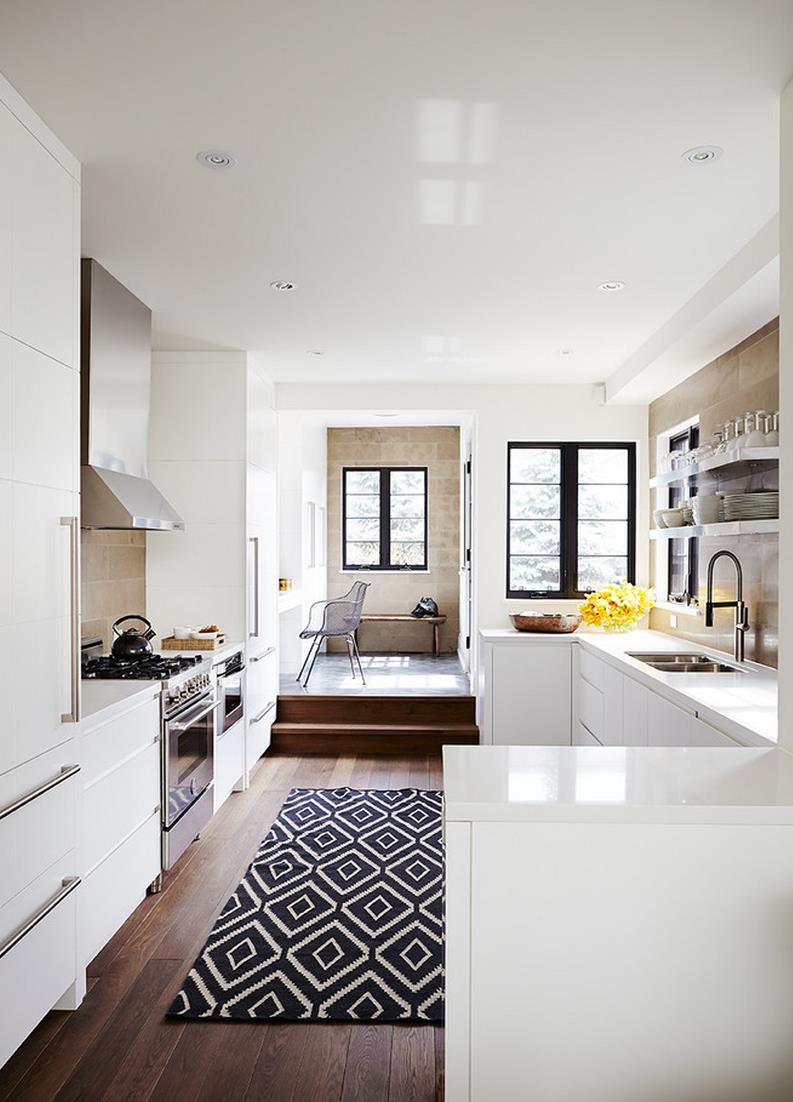 From the modern to the classic…and you can't get more classic than black and white stripes! But you can give them an edge with a maze-like pattern that pays homage to the power of right angles. Say hello to the Small Scale Maze Dhurrie Rug in Iron from West Elm: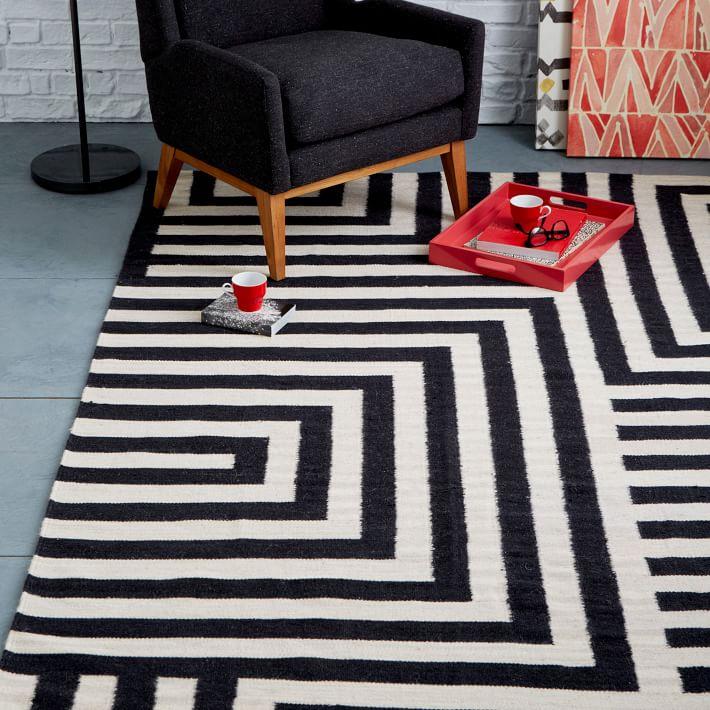 Did someone say stripes?! This Olin Black Striped Rug from Crate & Barrel is as classic as they come. Which is why it's fun to place it in a totally modern setting for sleek touch: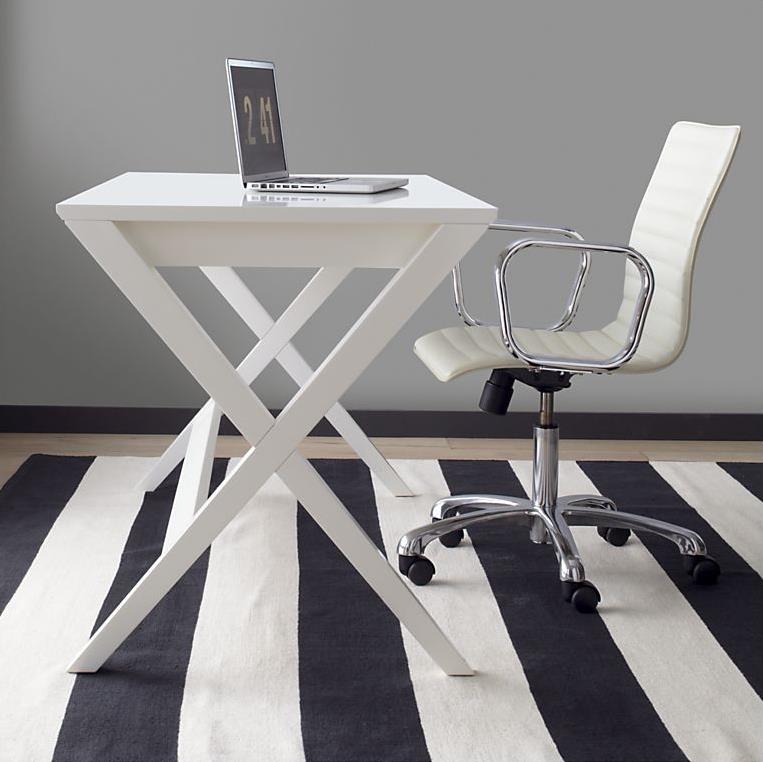 Many black and white rugs have a cheeky formal look that makes them perfect for Hollywood Regency-style spaces. This Greek Key Outdoor Rug from Frontgate is festive and bold: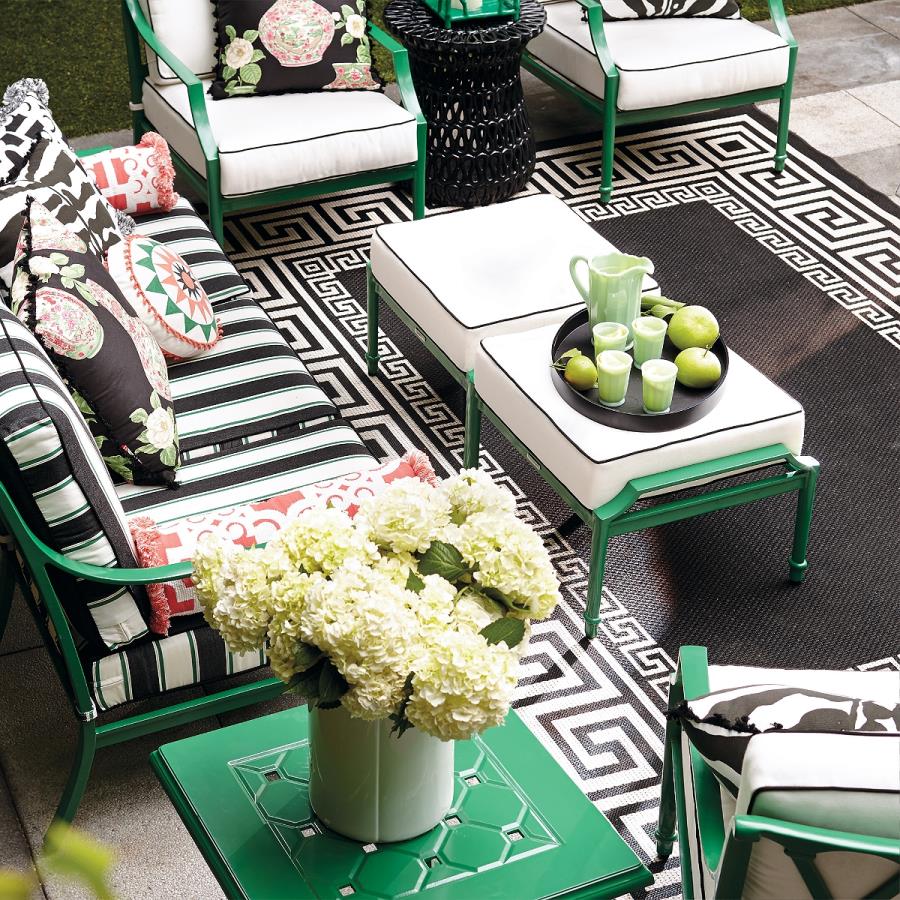 Rugs in shades of dark and light can even have a Boho chic feel, like this Distressed Arabesque Wool Rug in Steel from West Elm: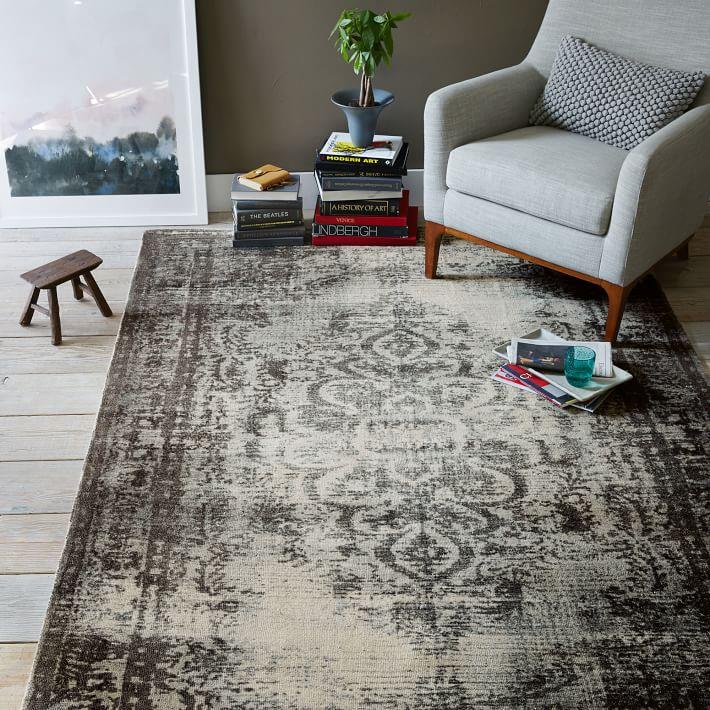 With the look of a Persian rug, this Anice Black Rug from Crate & Barrel is a vision in wool, and it fits well in Boho, modern and traditional spaces alike: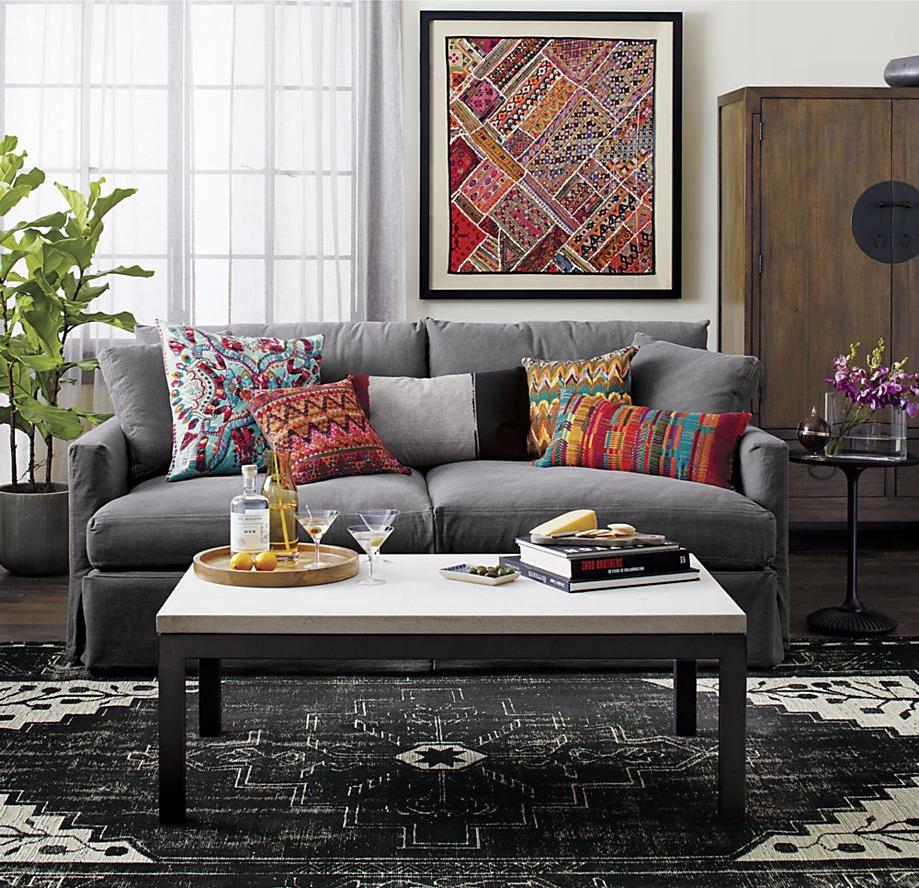 The Amira Rug from Room & Board is inspired by late 18th century Chinese carpets. Lots of interesting details to enjoy: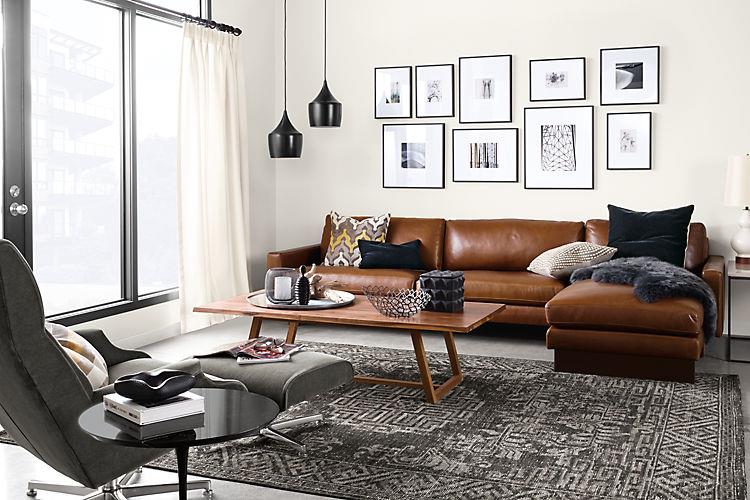 What's your take on black carpet and rugs? Do you prefer wall-to-wall carpeting, or is a rug your preferred choice? If you're a fan of rugs, do you stick with solid colors, or are you drawn to patterns? Share your thoughts by leaving a comment below…