Transforming an old and discarded cottage into a lovely modern home is a task that requires both imagination and an understanding of the local architecture and heritage. The fabulous Torispardon is a modern private home clad in granite and whinstone that was recovered by completely dismantling the existing structure. Crafted with care by architect Stuart Archer for his mom, it combines two stone structures that are traditional on the outside with a contemporary link building crafted in glass and wood. The juxtaposition of contrasting styles is truly fascinating and acts as a bridge between the past and the now!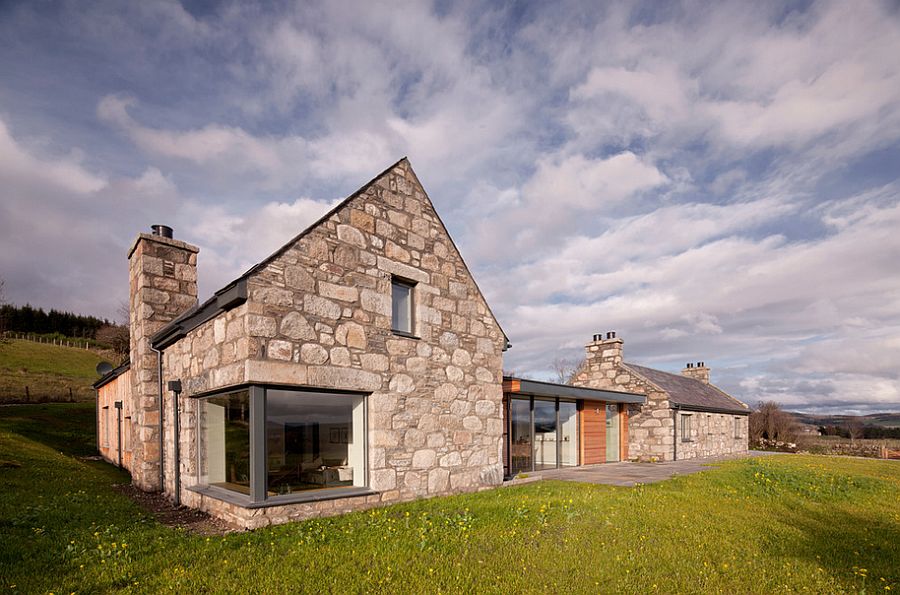 Designed by Archer along with architect Liz Marinko, the home had to conform to strict building guidelines, as it is located in the picturesque Cairngorm National Park. Surrounded by captivating rolling hills and offering scintillating views of the Cairngorm Mountains and the Spey Valley in the distance, the new, rejuvenated cottage house is an absolute delight for nature lovers. Split into three ergonomic parts, the home includes a cottage structure that serves as a guest suite and can be closed off completely when not being used. The classy glass and timber link between the two stone edifices houses a beautiful contemporary kitchen and a snazzy dining space.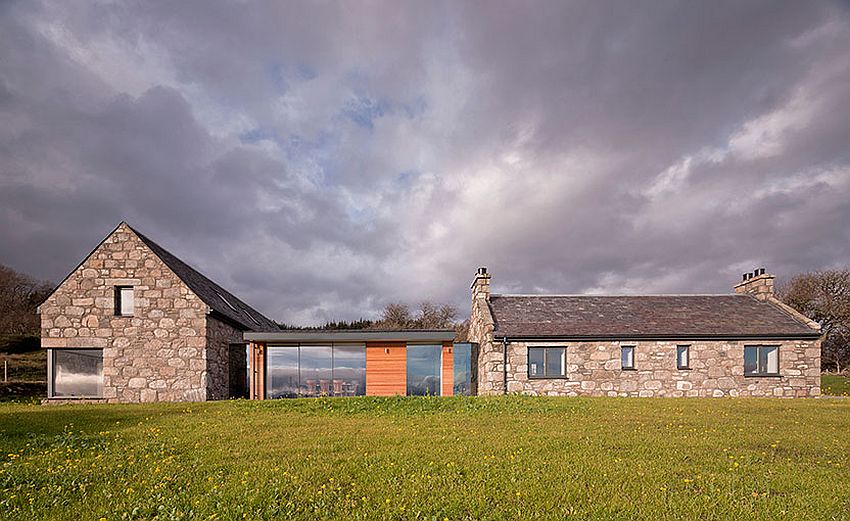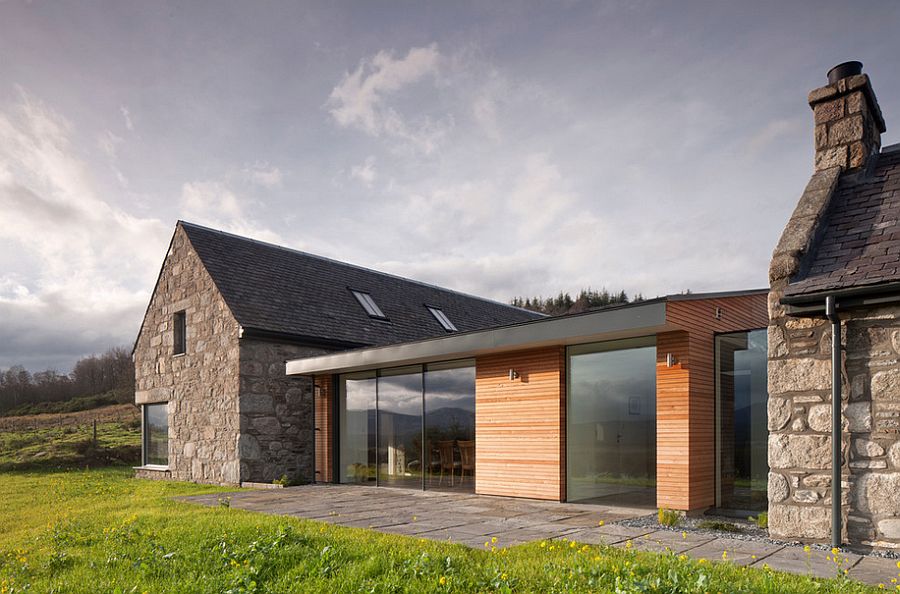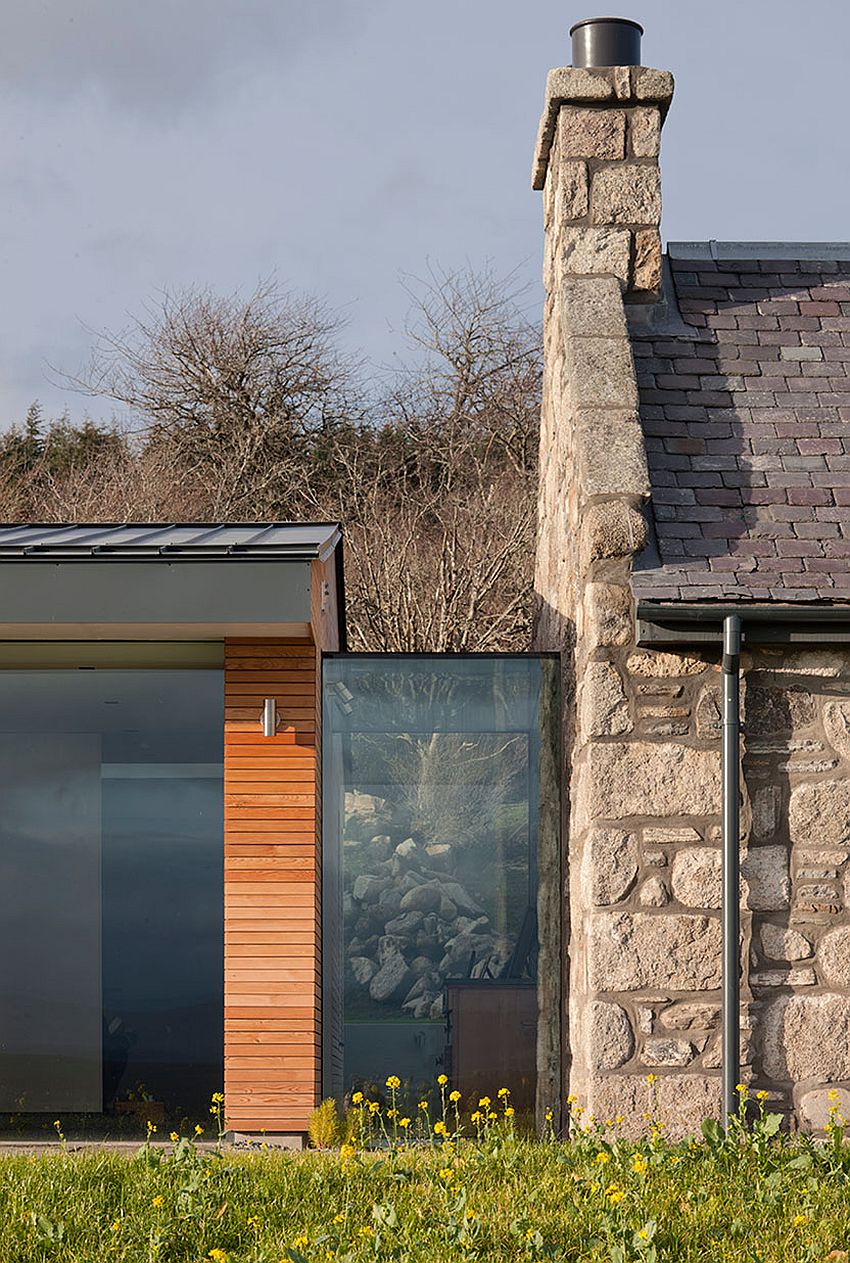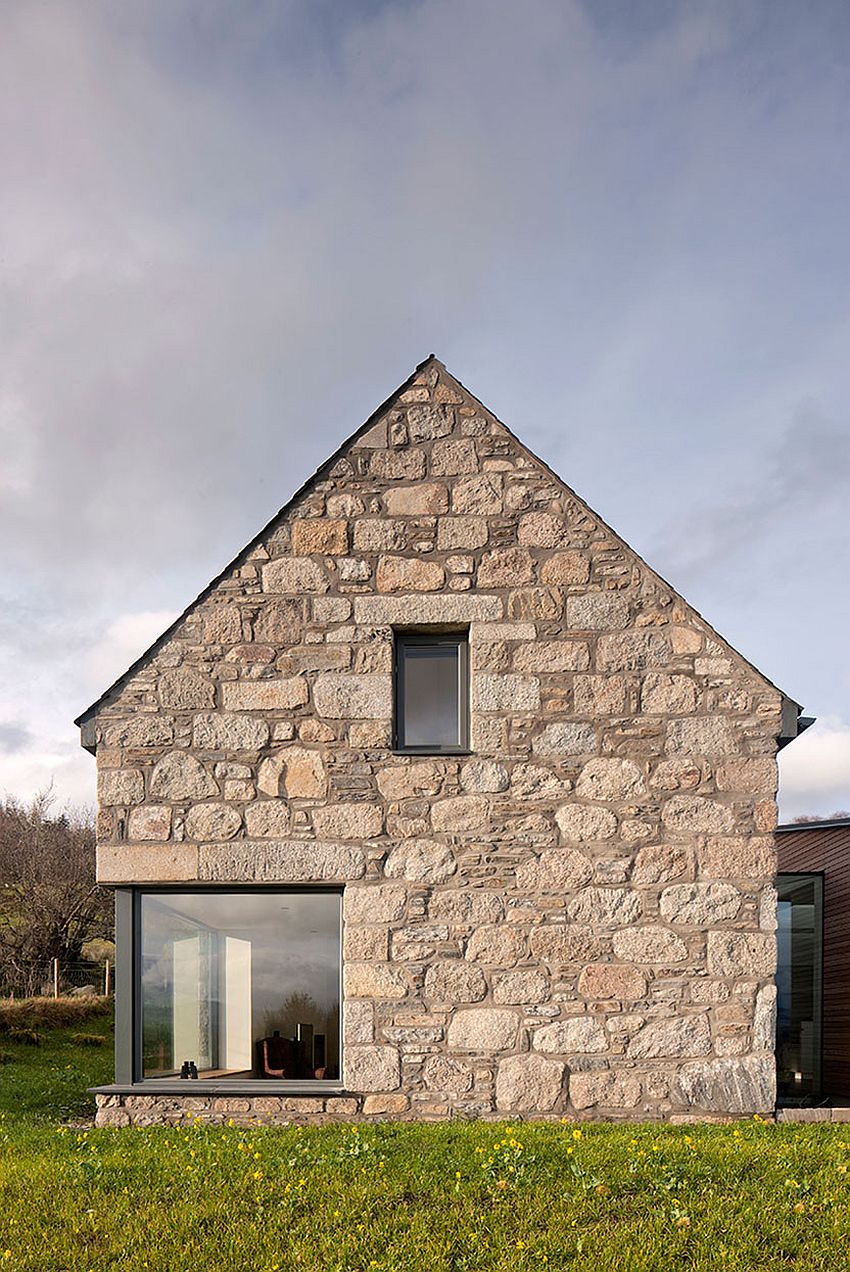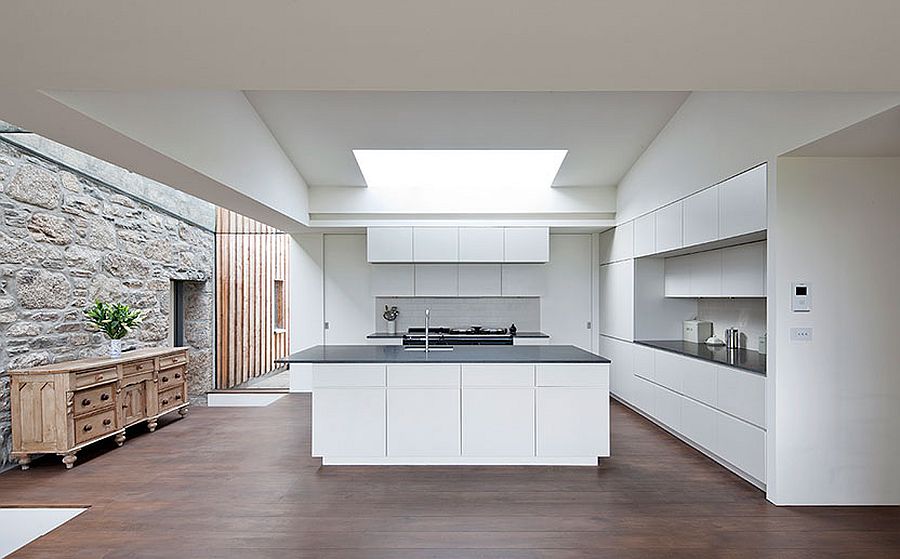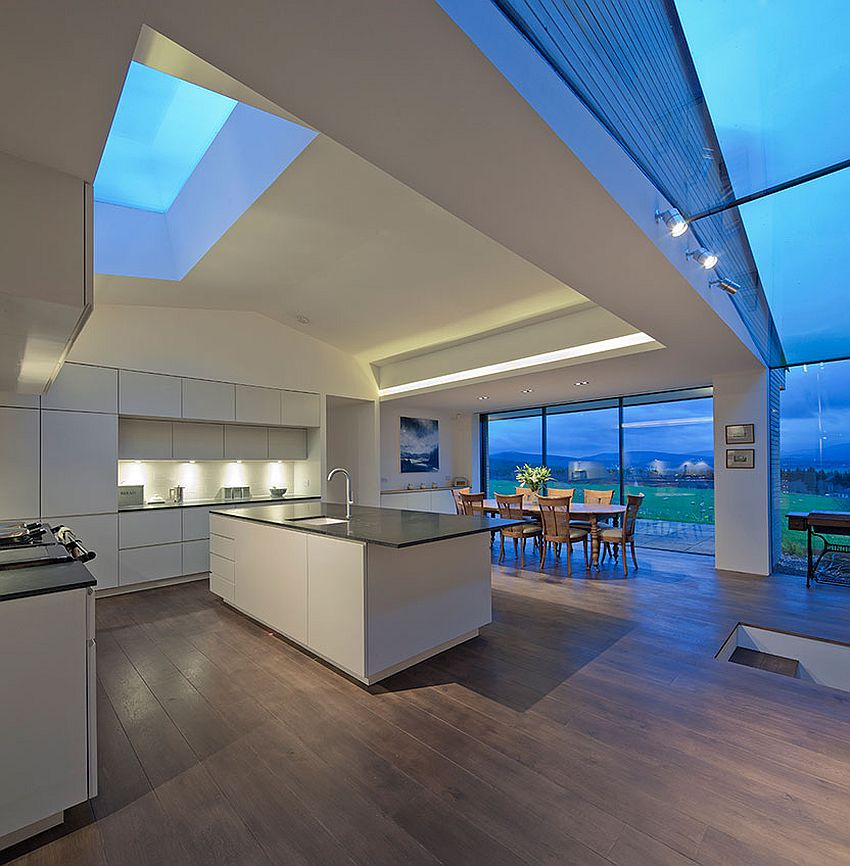 The third cottage holds the living areas and the master suite and seems to flow into the link structure both aesthetically and architecturally. Glass windows bring in ample natural light while ensuring that the insulation is not compromised at any turn. Keeping out the freezing winter chills even while offering unabated, framed views of the landscape around, the restored cottage is a timeless masterpiece. [Photography: David Barbour]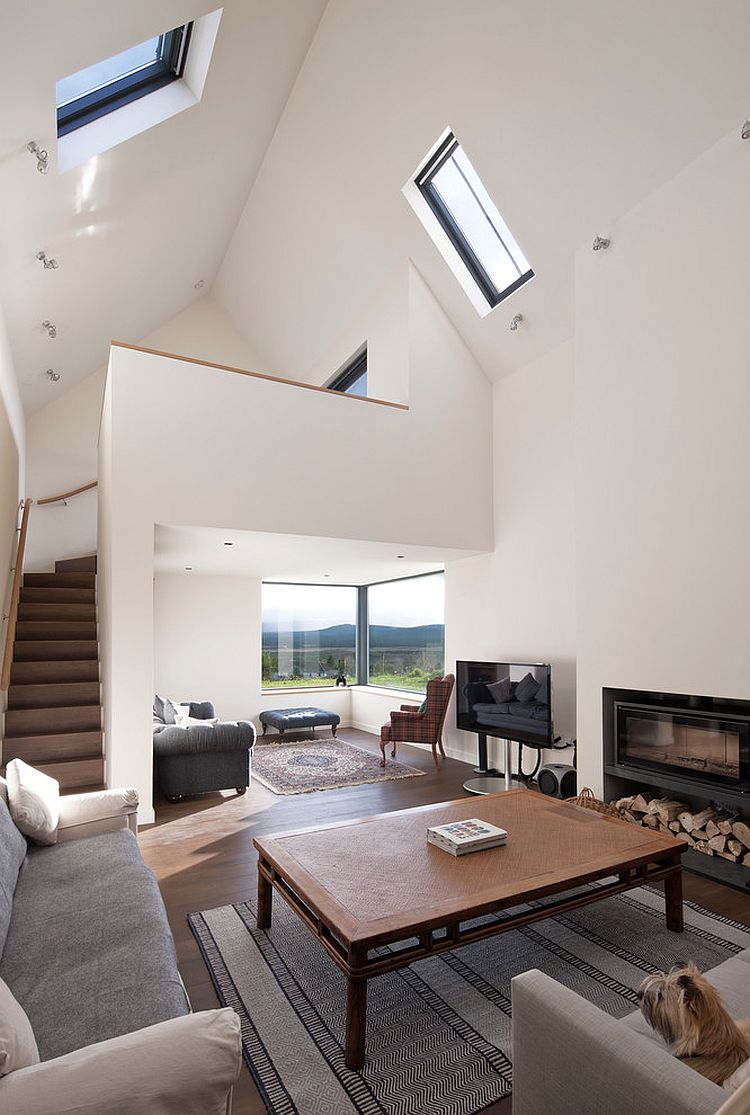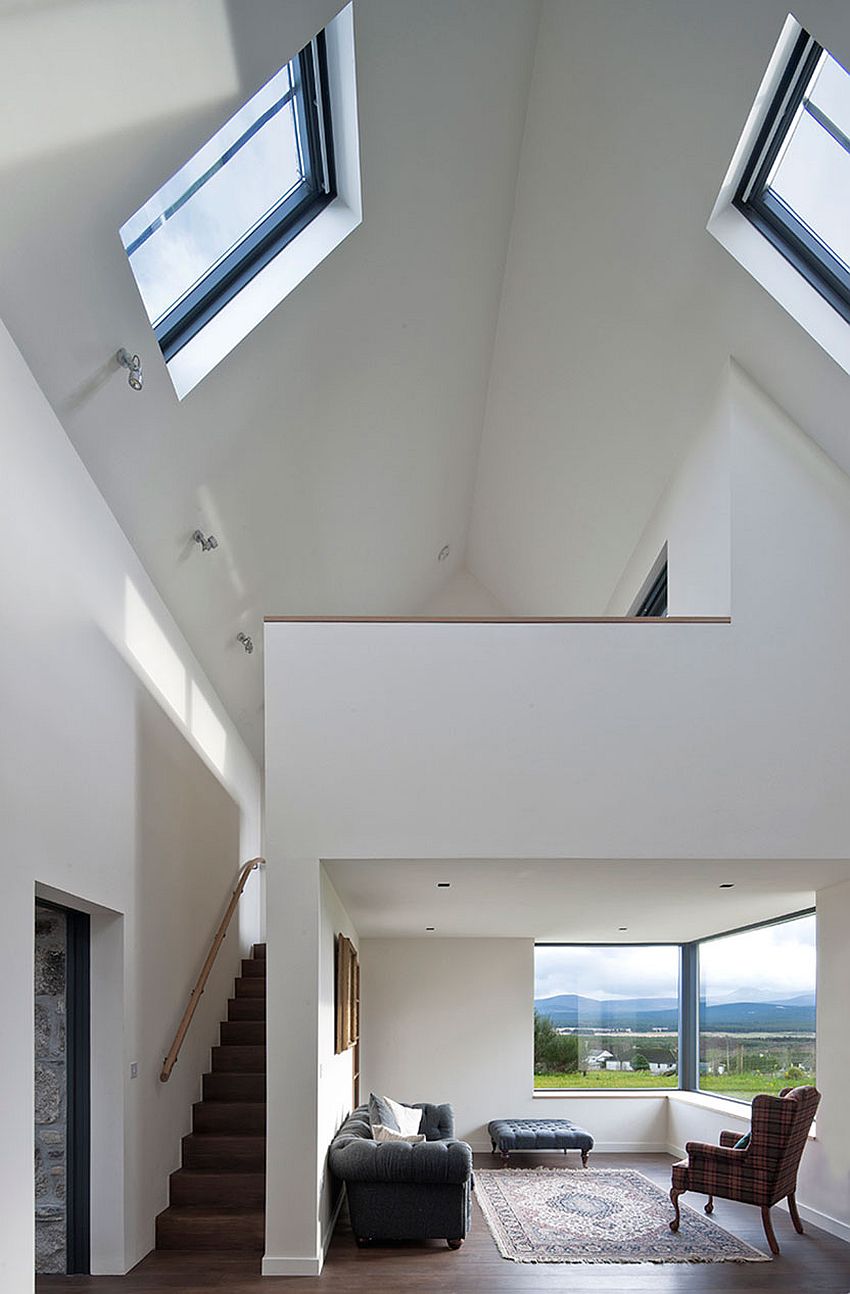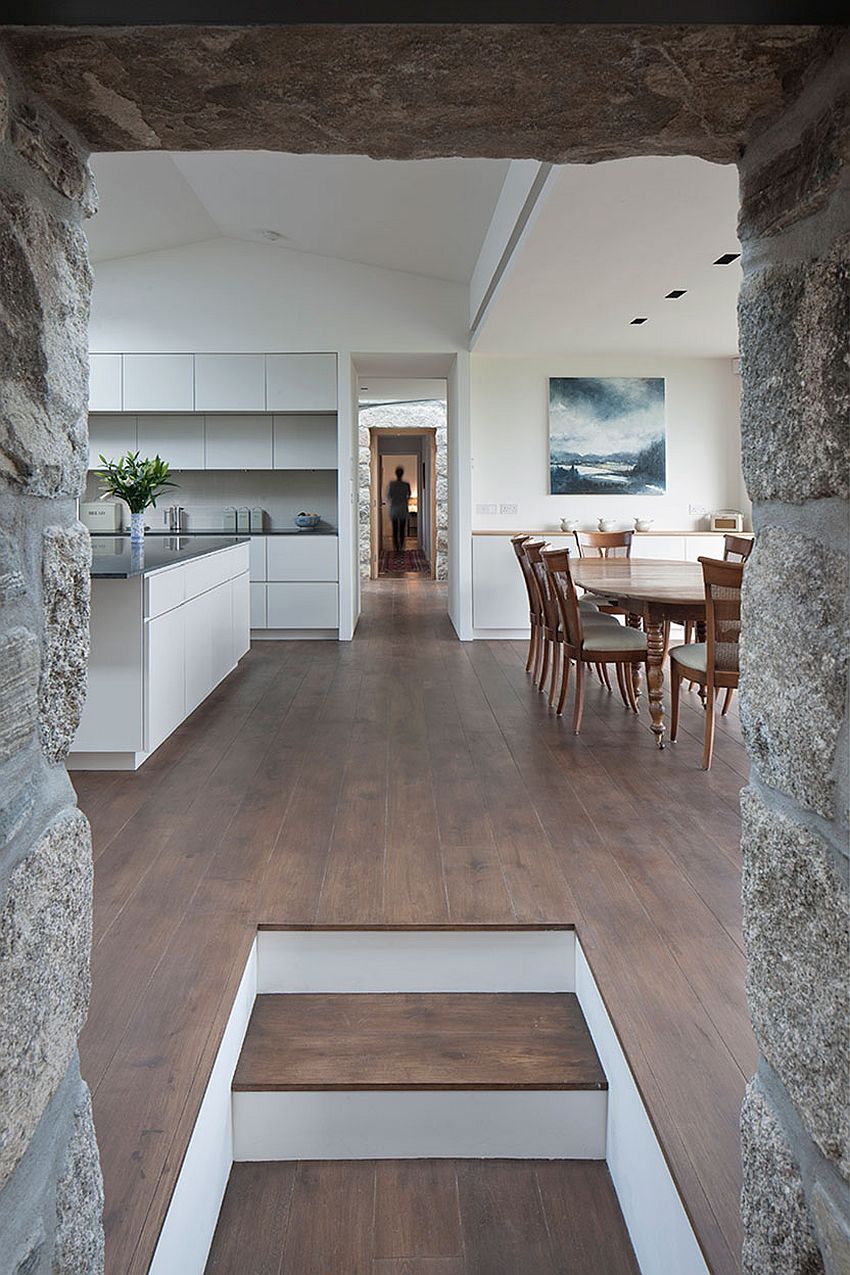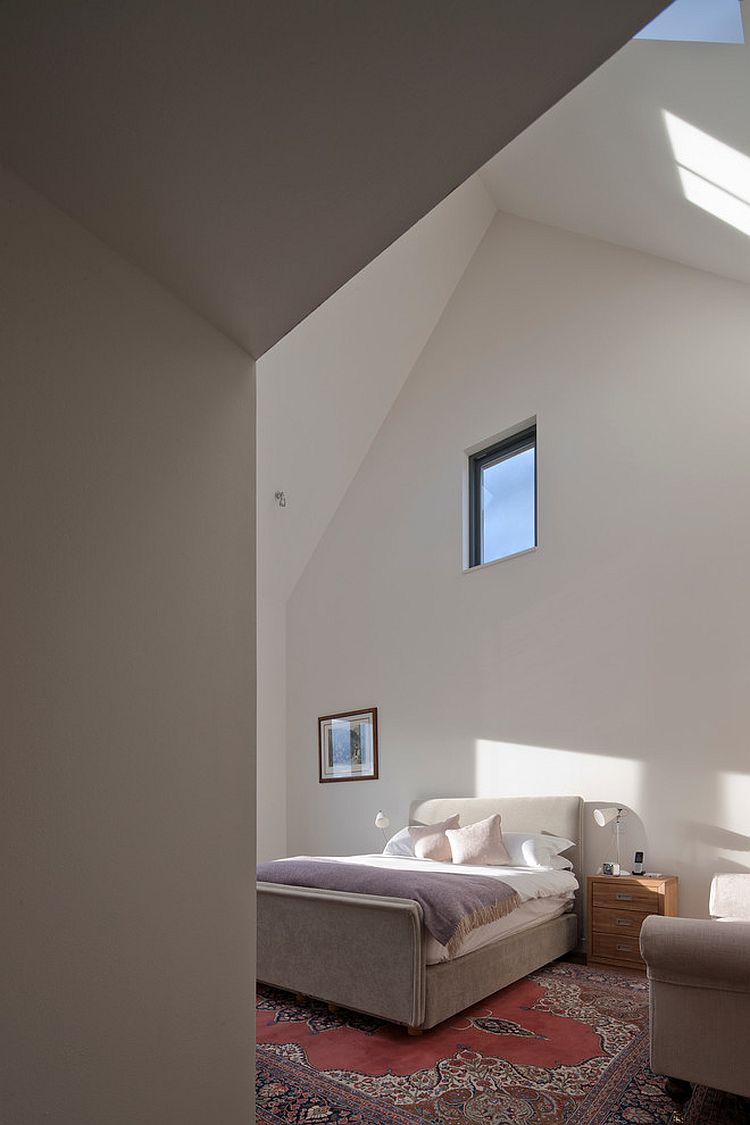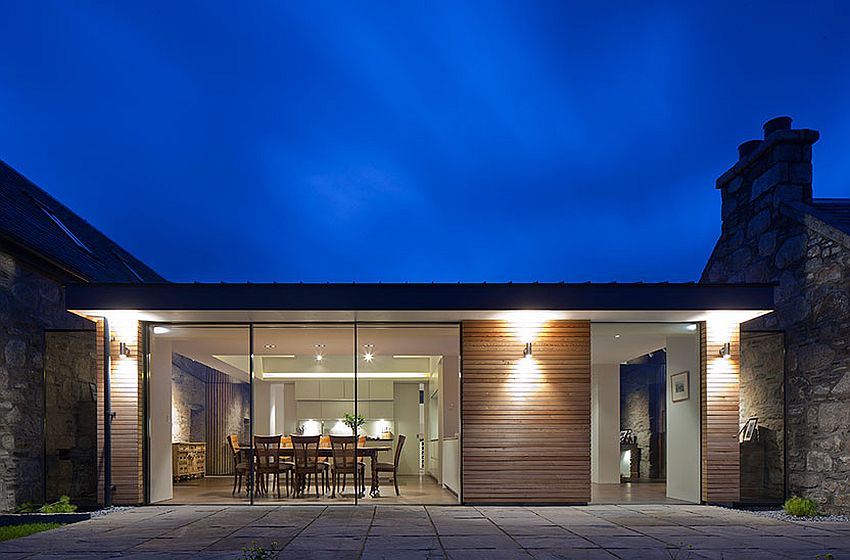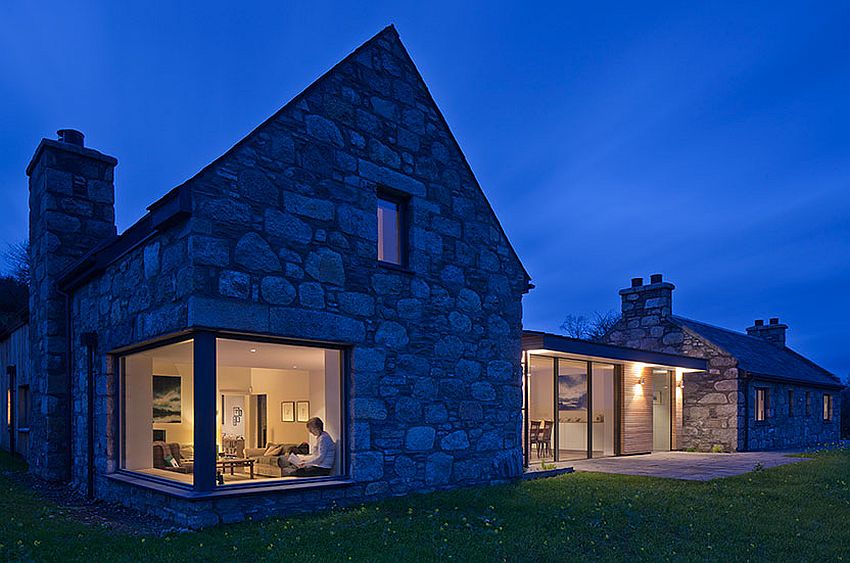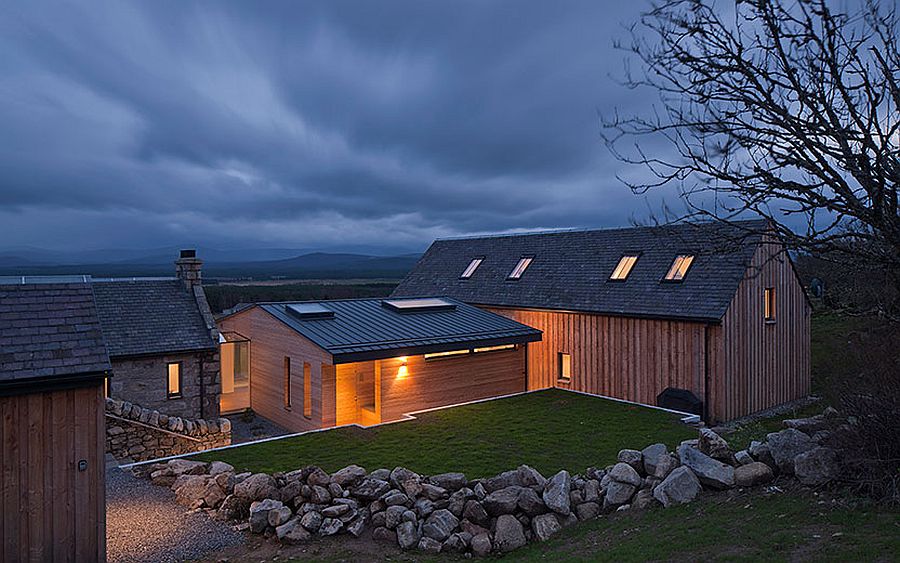 Liked the story? Share it with friends.