How do you feel about using a pair of antlers to spice up your decor? Believe it or not, you don't necessarily need to have a wild west theme or a "cabin in the woods" look going on in your home to use them. And no, they don't have to be attached to a dead animal's head! It turns out that antlers are extremely versatile, and depending on their color, texture, and how exactly they're being used, you can make them look great almost anywhere. Here are just a few great ideas that showcase a bunch of different ways they can be used in any home.
Truly Unique Wall Art
You'd be surprised at what kind of antler-inspired wall art creations you can come up with. Take a look at this gorgeous wreath made with painted white antlers, featured on Megan Brooke's Handmade Blog. Surprisingly simple and elegant! If you're not sold on the idea of a wreath, you can get a similar look by combining white antlers and black frames, such as the ones offered by Lau Hunt on Etsy. And lastly, they even work with picture frames. Dress up a regular frame by placing a plain or painted antler at the base of it, like this one by Molly Sue Design Co. on Etsy.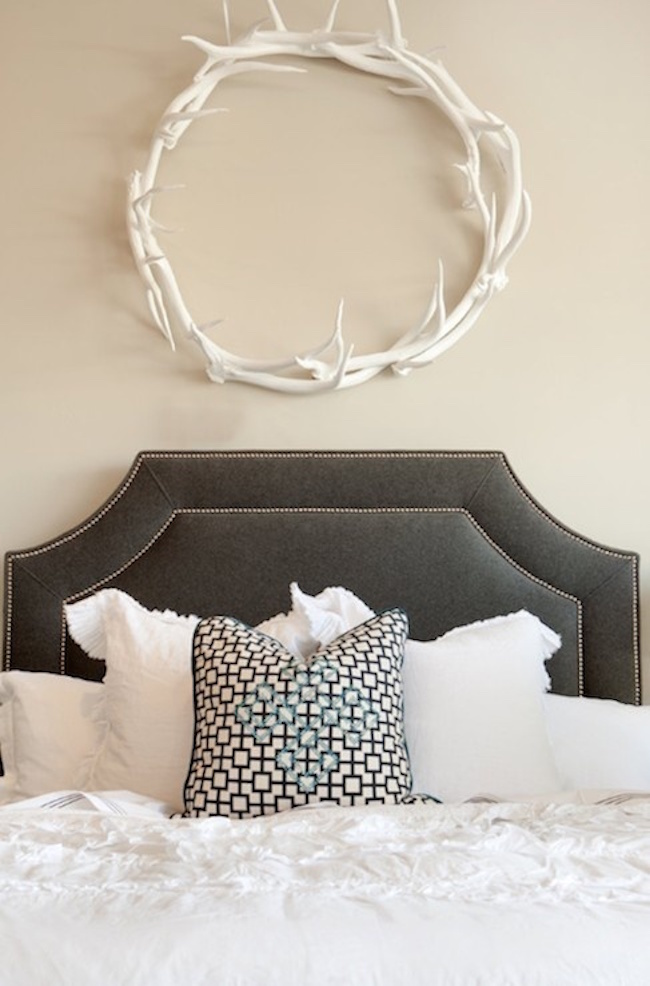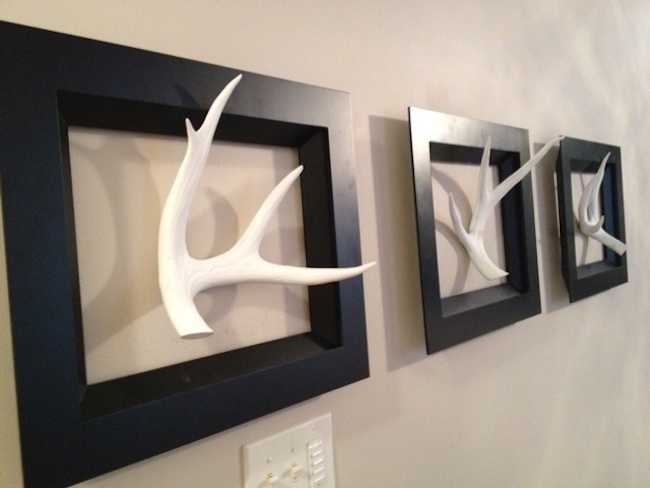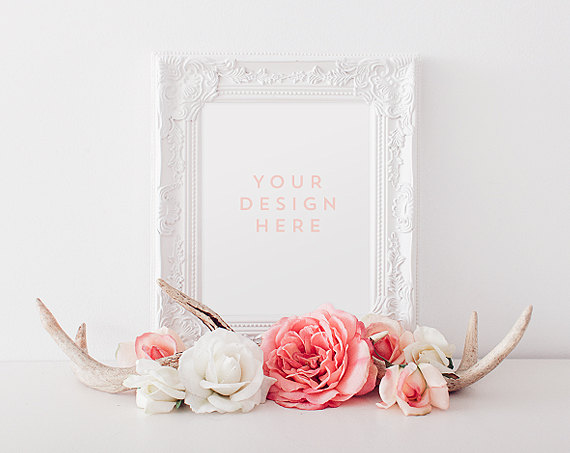 Another very simple idea is to just hang a pair of antlers on your wall with a few flowers. This example from Live Love in the Home doesn't get any simpler!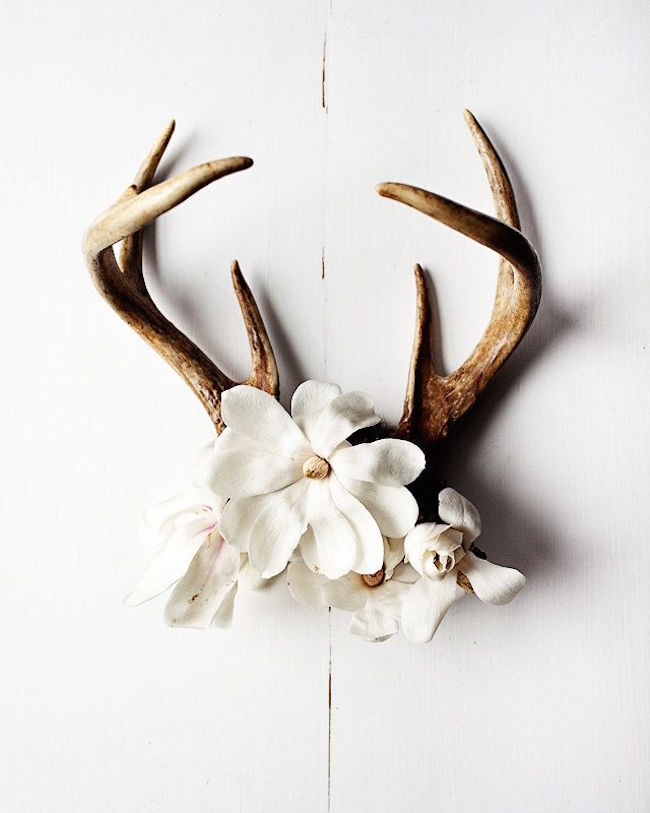 Great for Hanging Things
Antlers are a fantastic alternative to regular hooks. They're strong, and they offer more than one hook per antler. A popular trend is to use them to hang jewelry, but you could also use them to hang towels, clothing, belts, teacups, or anything else that comes to mind! They even make great curtain tie-backs. Upscale Downhome is an Etsy shop that sells antler tie-backs in all sorts of styles.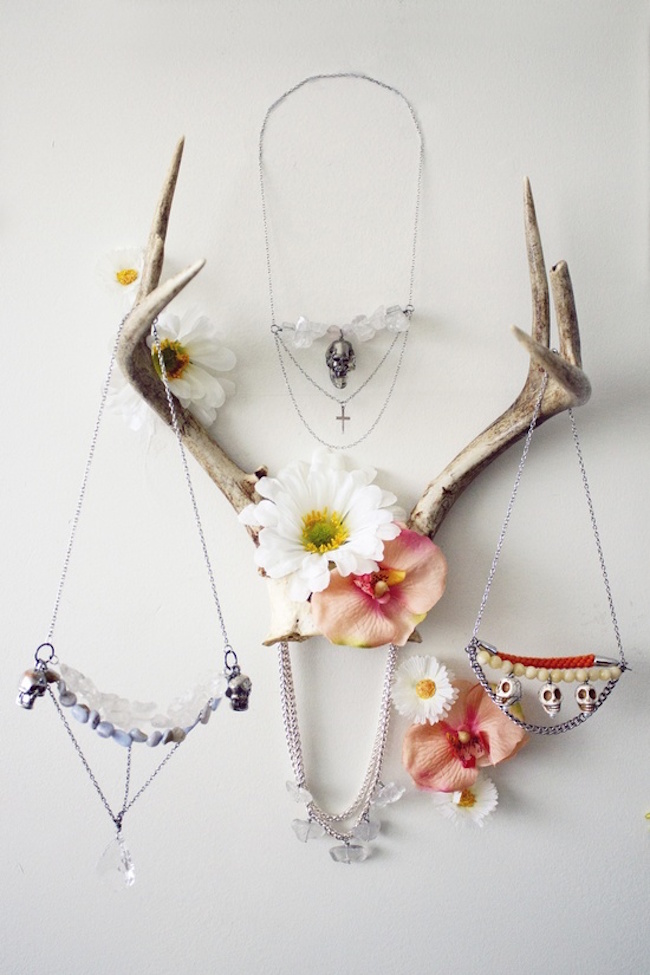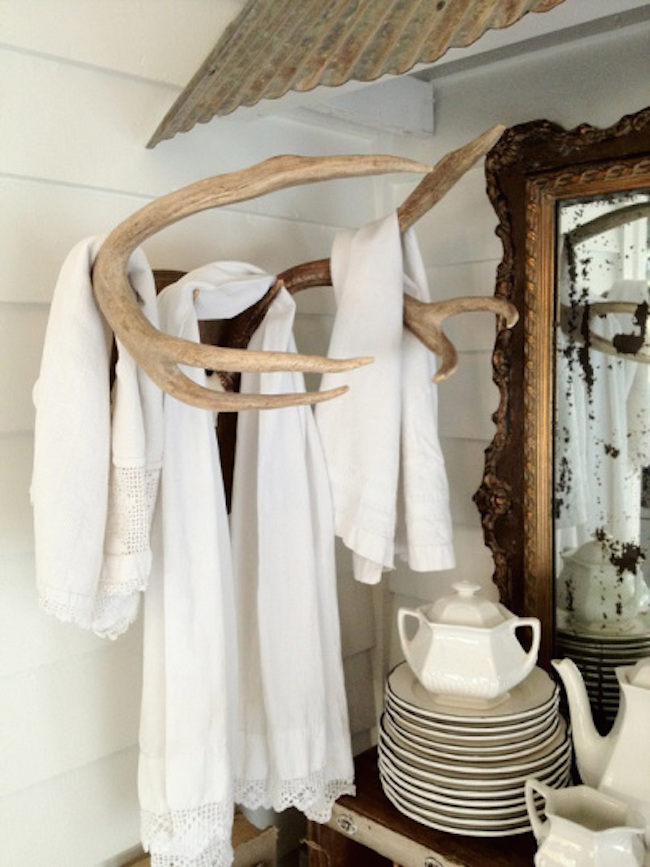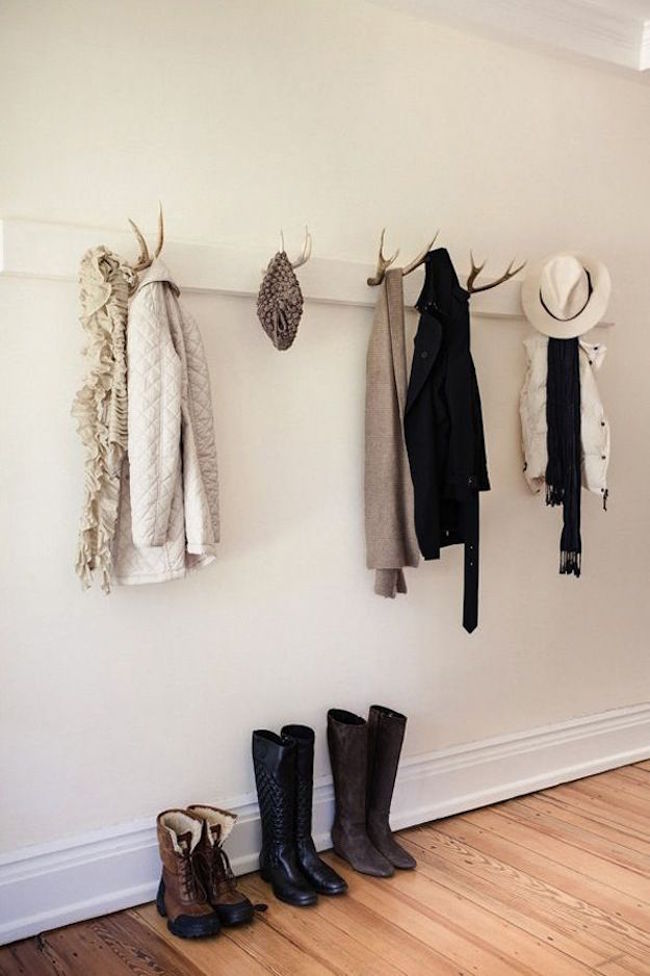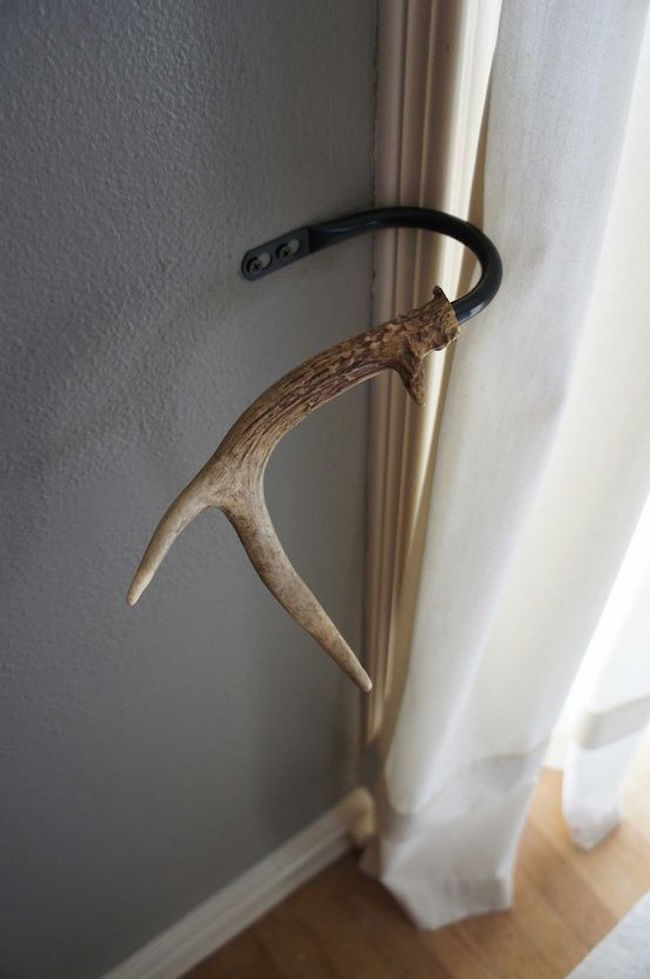 Fireplace Inspiration
Antlers can really make a fireplace stand out, whether you decide to use large ones or small ones. Check out the large antlers used to dress up the mantel of this fireplace, from Mark D Sikes. If you don't use your fireplace (or it simply doesn't work), you could even place a bunch of antlers inside of it to replace the usual logs. And if you'd rather go for something a little smaller and subtler, take a look at this little decorative piece from You're Welcome Savannah, which is really just a stack of smaller sized antlers placed on one end of the fireplace mantel.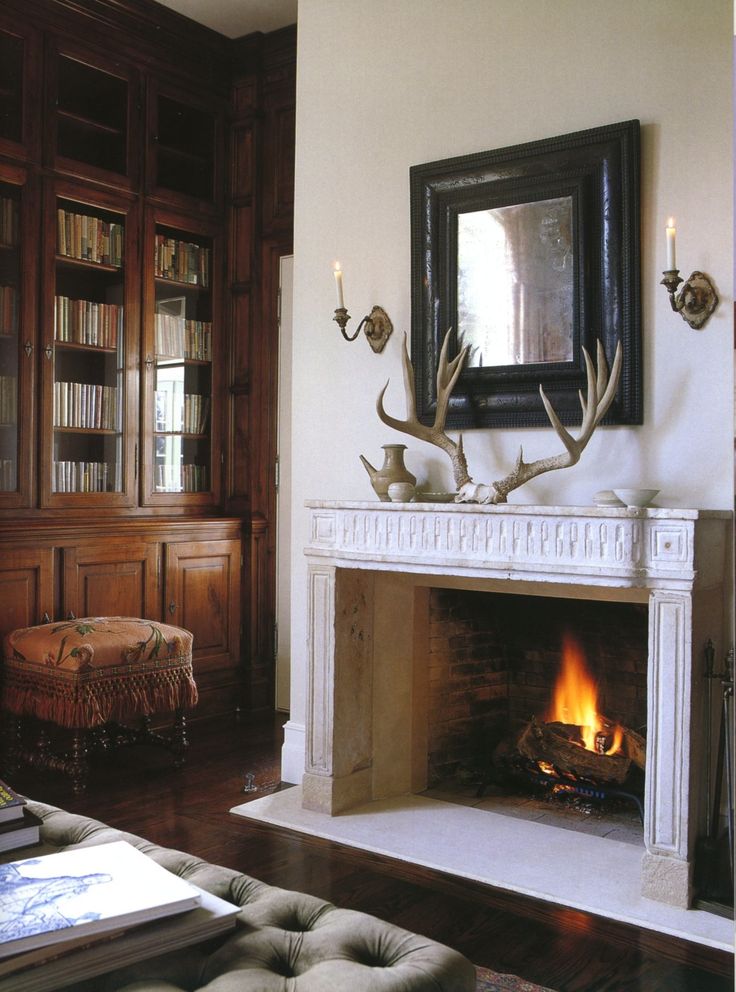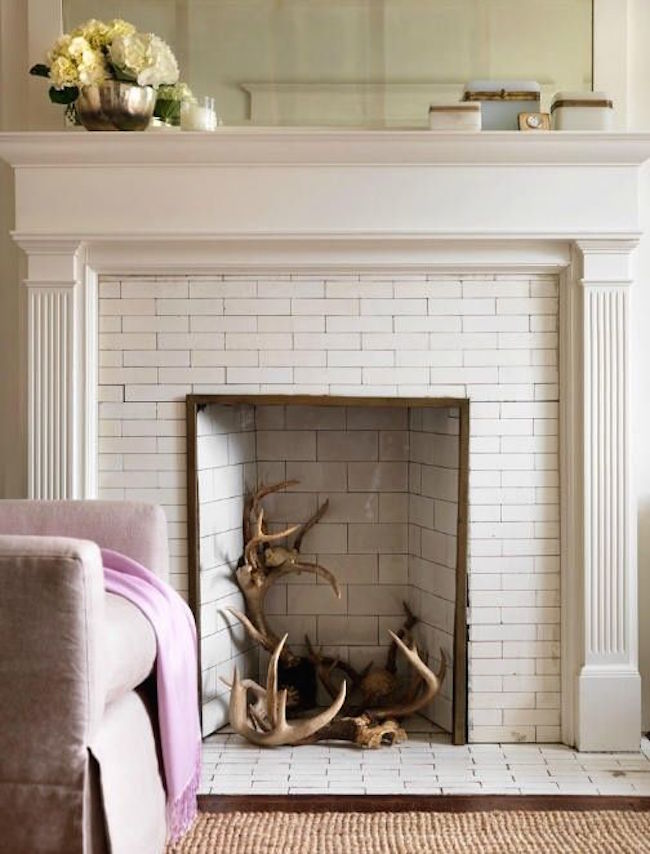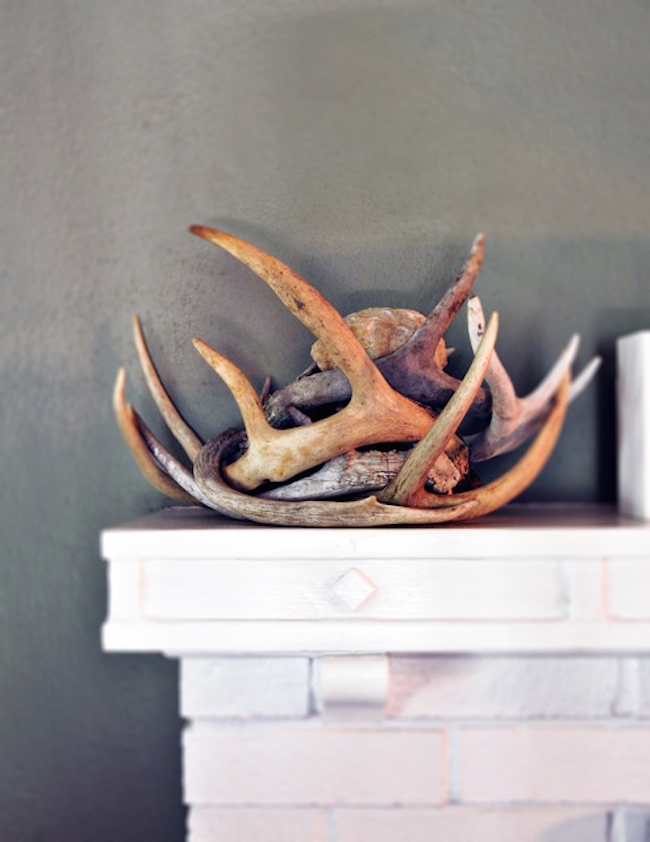 Wildly Luminous
Chandeliers are one way to make use of antlers in a home, but there are so many other ways you can work them into your lighting as well. This light fixture featured on Belgian Pearls shows how you can use an antler to create a real wild and rustic look. For your yard, you could even use an antler rack to hang a few lanterns, like this great example from JUNK IN TIME on Etsy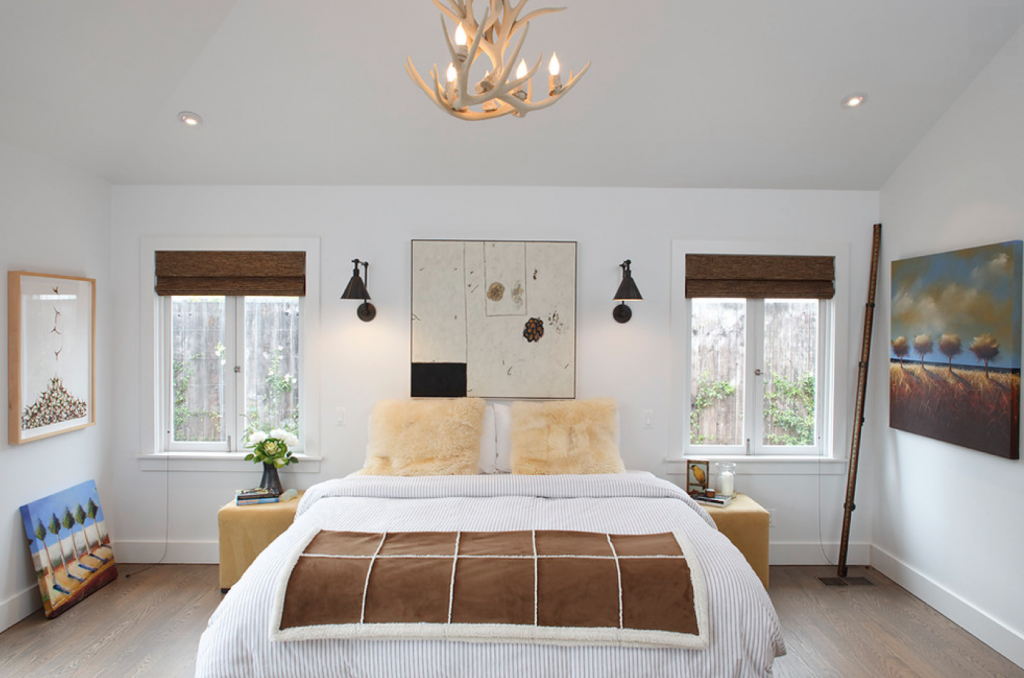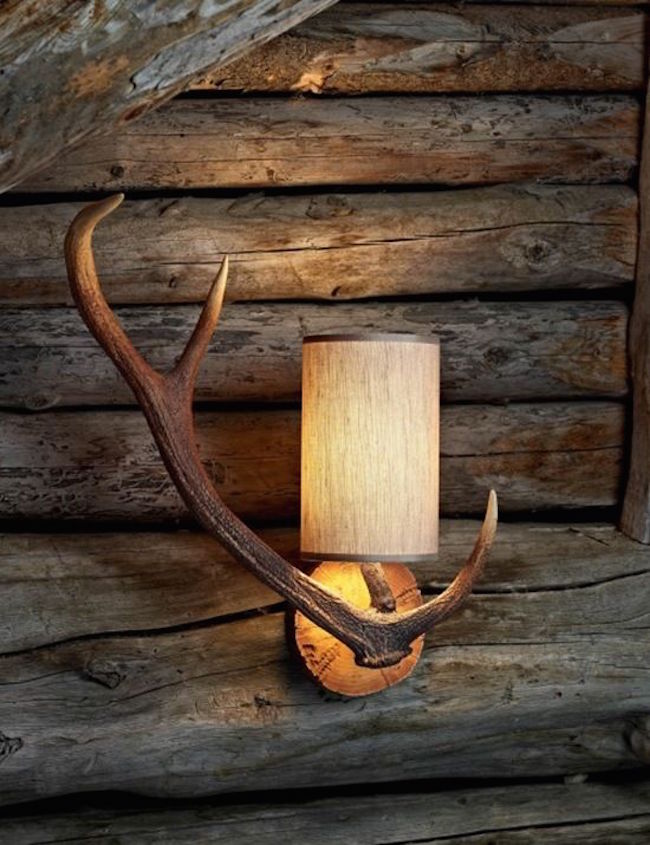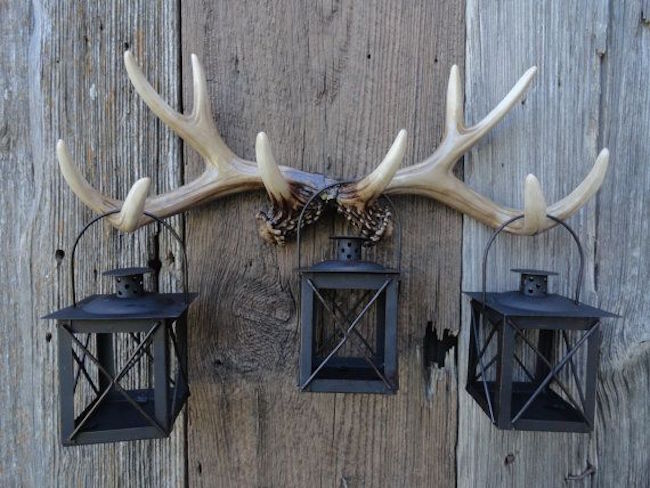 Other Ideas for Antler Accessories
The possibilities really are endless. Antlers bring an interesting look when coupled with regular candles, or even just placed on their own on a coffee table as an accessory. Myra Melinda sells them on Etsy to be used as bookends, and Evolving Habitat shows how you can use them as a stand-alone jewelry holder for things like watches, bracelets, and rings.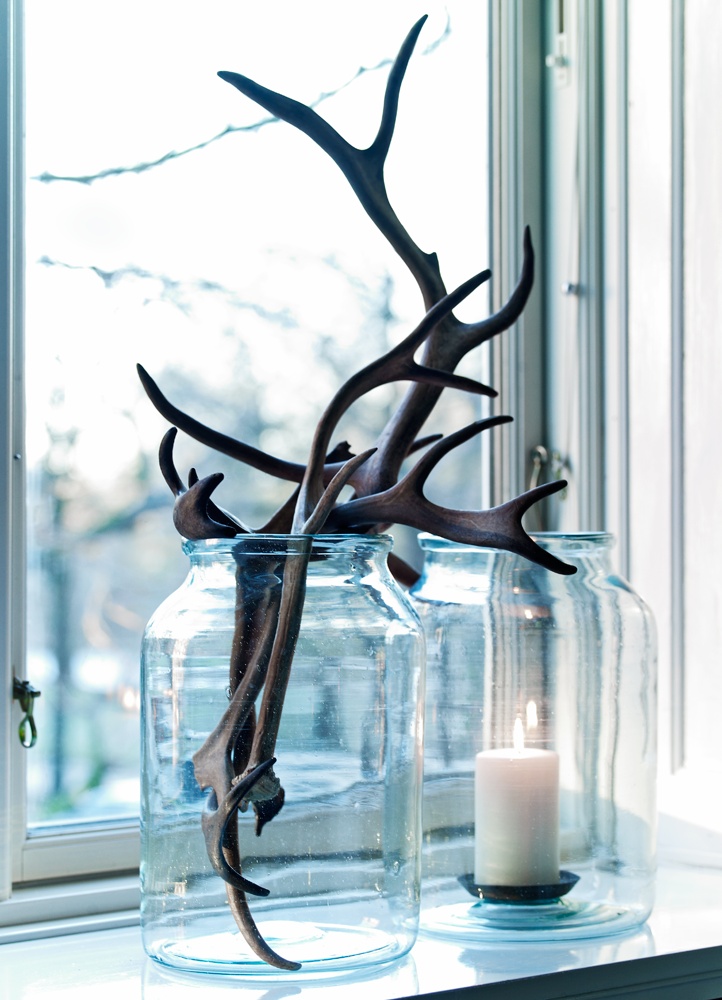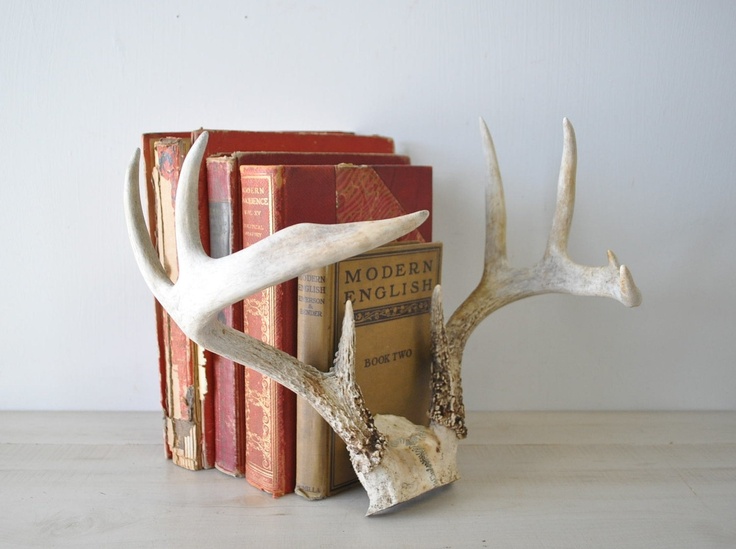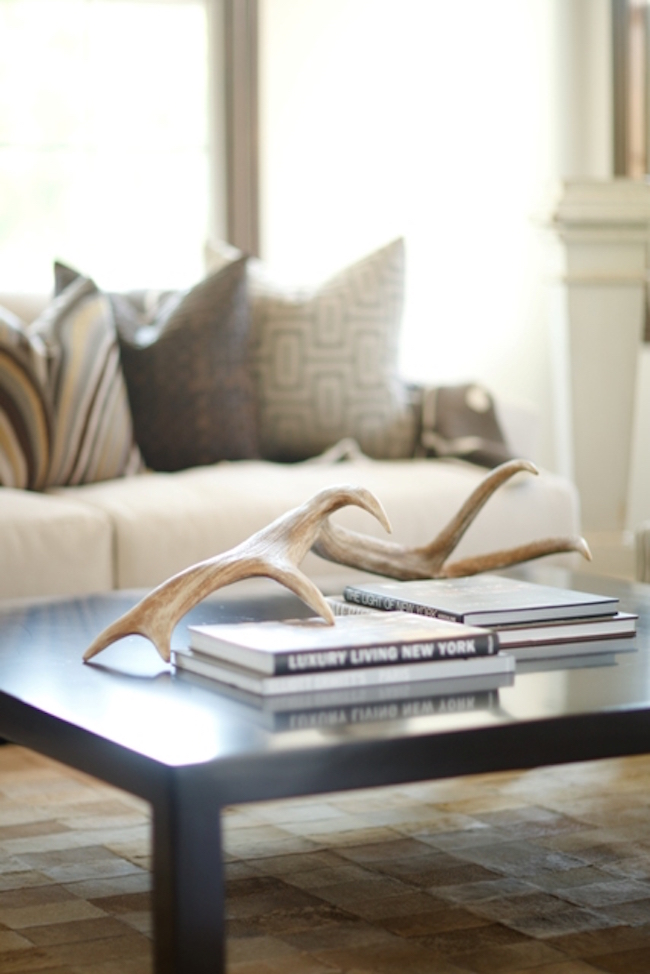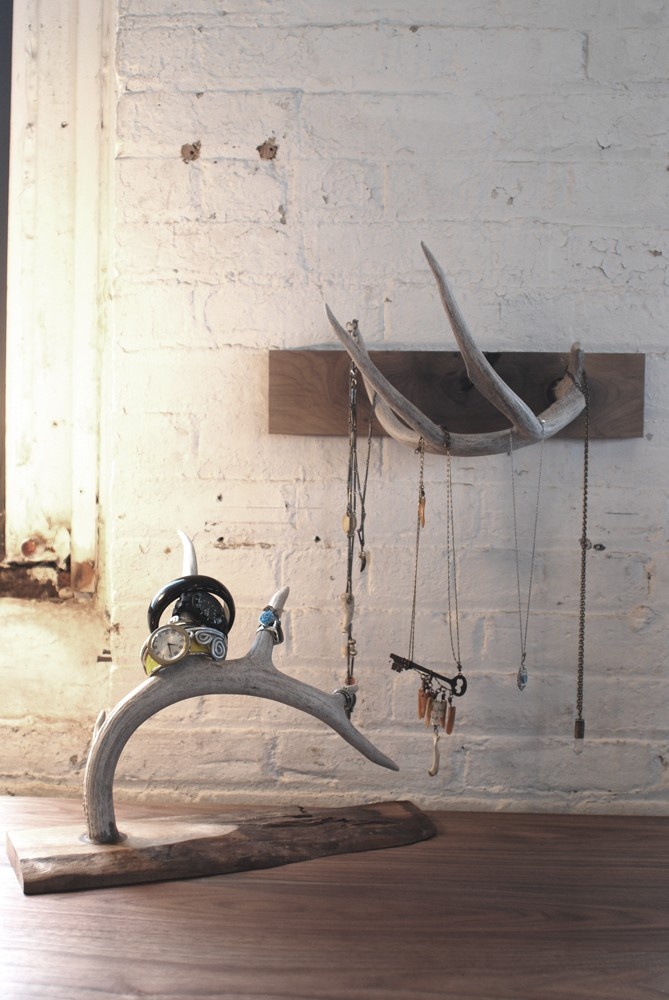 Have you ever used antlers as a decor item? if not, how do you think you'd use them in your home? Leave us a comment to let us know.