When it comes to designing and decorating a bedroom, most people don't typically think of leaving all their clothes, shoes, and other accessories out in the open. After all, that's what closets and dressers are for! But when you're strapped for storage space with a tiny closet or a fairly large personal collection of apparel, you have to get a bit creative. One solution is to create an extra space in a corner or along a wall to keep some of your most used items out for convenience. And no, it doesn't have to look messy! Here are 18 design ideas for planning to create your own open concept closet space.
The Beauty of a Simple Clothing Rack
You've likely seen clothing racks in coat rooms, at apparel stores, and around other areas of people's homes. They're often stuffed silly with big, bulky coats and all sorts of other pieces of clothing. What's surprising about these storage pieces is that you can really change their look just by cutting down the pieces you hang on them and pairing it with a clutter-free, minimalist bedroom design. Just look at how incredibly striking they look in some of the examples below!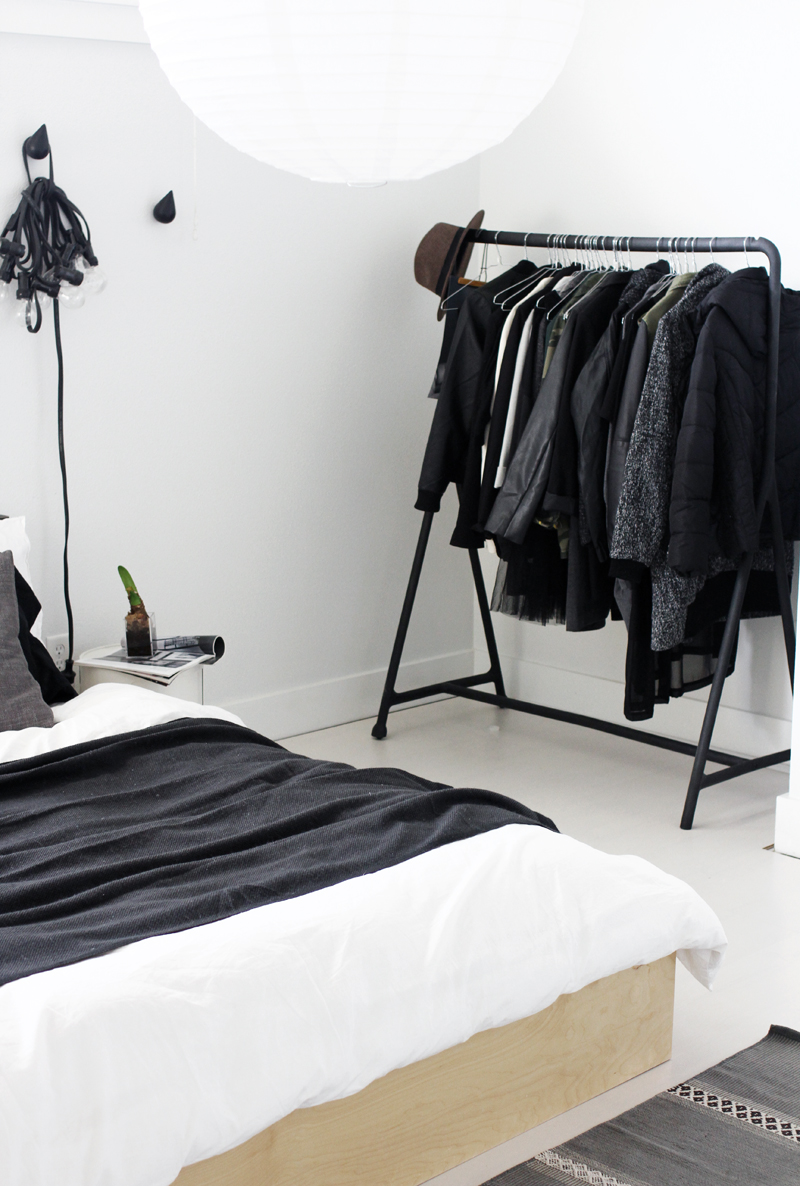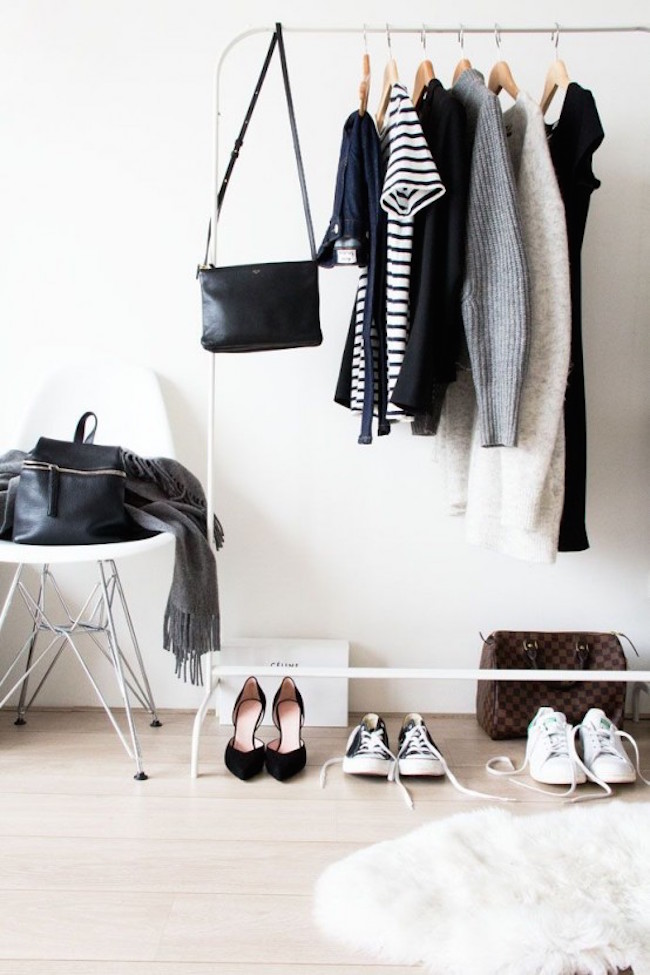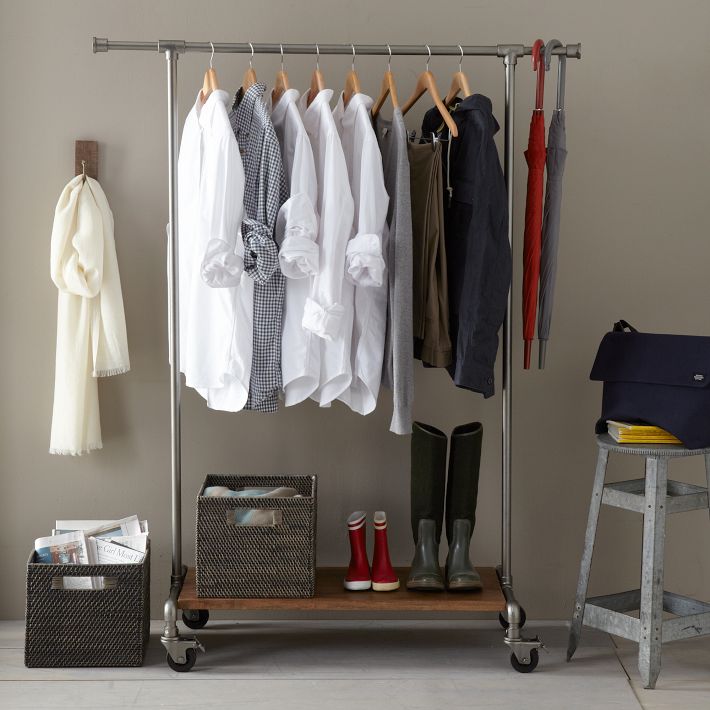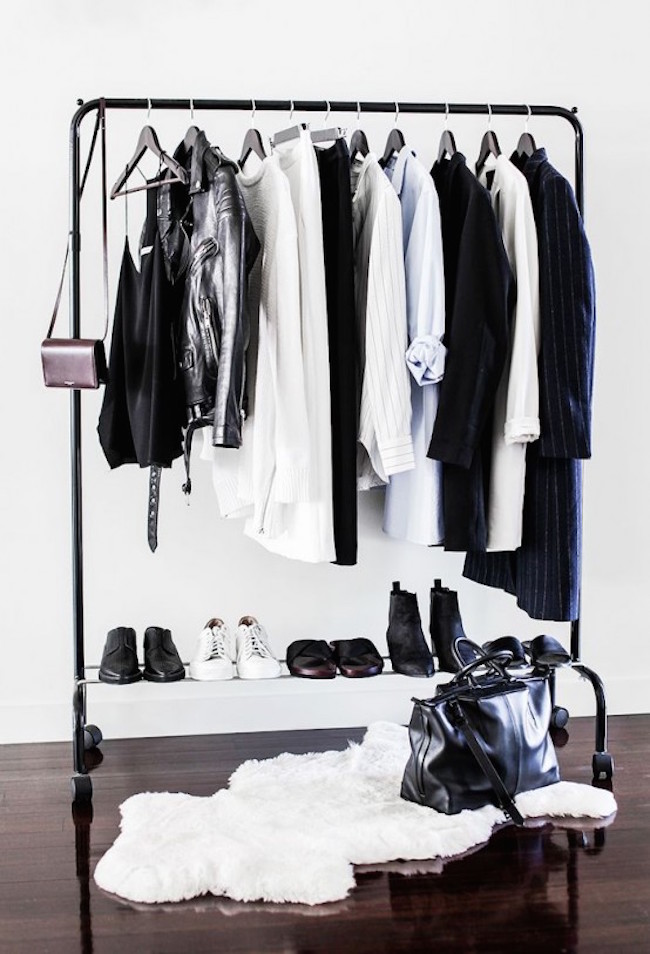 Branching Out
Thinking of going for a look that's a bit more unique and different than a regular old clothing rack? You can create a similar look and effect with a simple tree branch and some rope or wire. A branch used as a rack to hang your clothes adds a subtle rustic touch, without being at all overpowering. Just make sure it's strong enough to hold everything and attach it firmly to your ceiling with some simple hardware pieces you can get at any home store.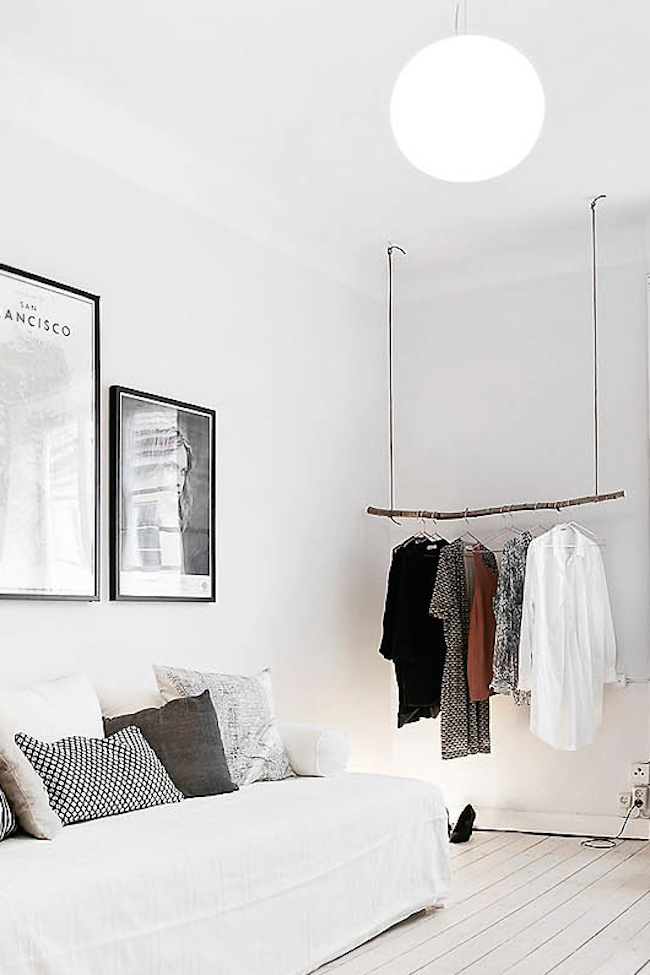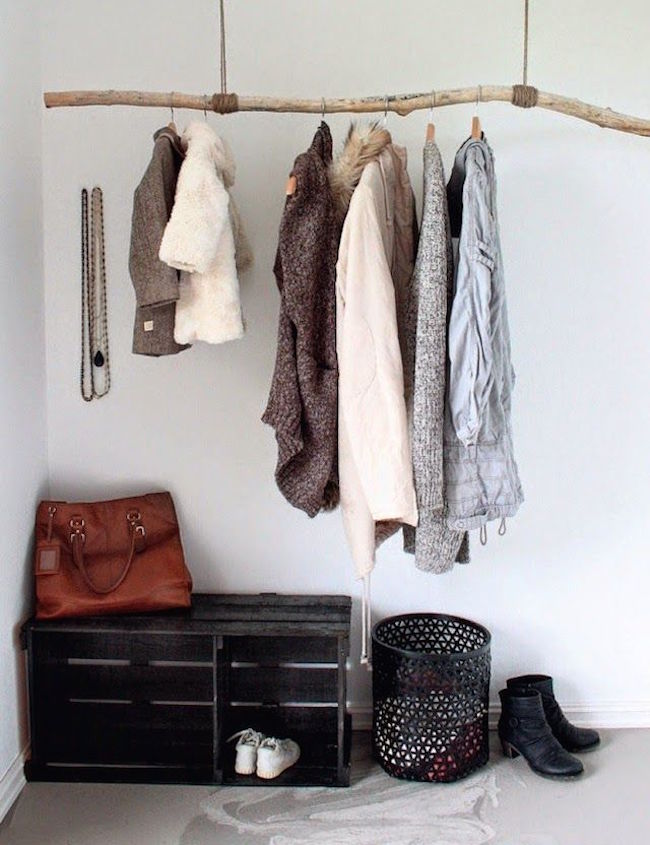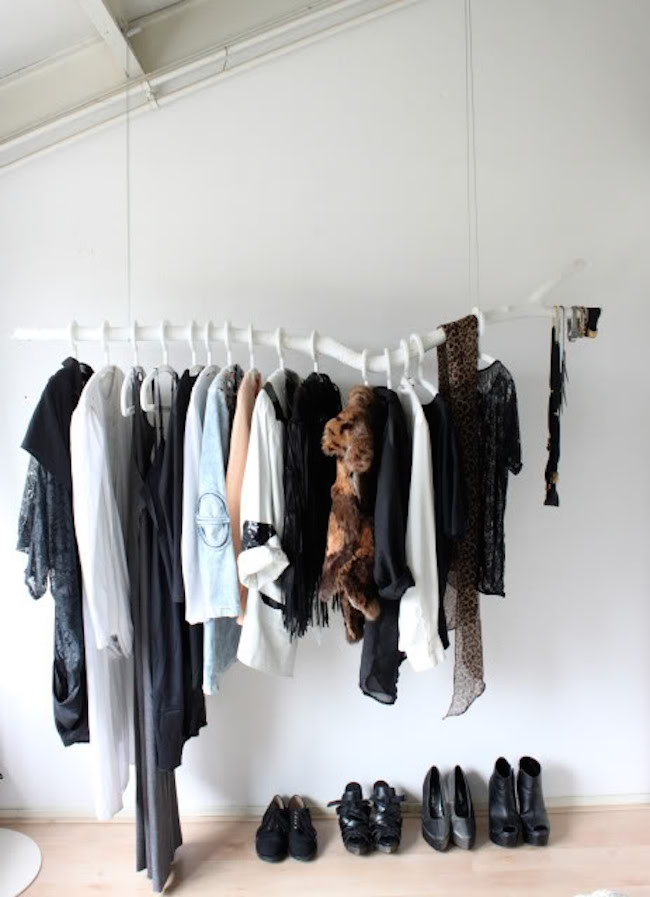 Hanging in There
Clothing racks are fine, but if they're not quite your thing, you could try using a simple freestanding rack or pole attached to the ceiling with two pieces of wire to create a similar effect. In fact, this might complement minimalist design even better. It's simple, functional, and pleasing to the eye!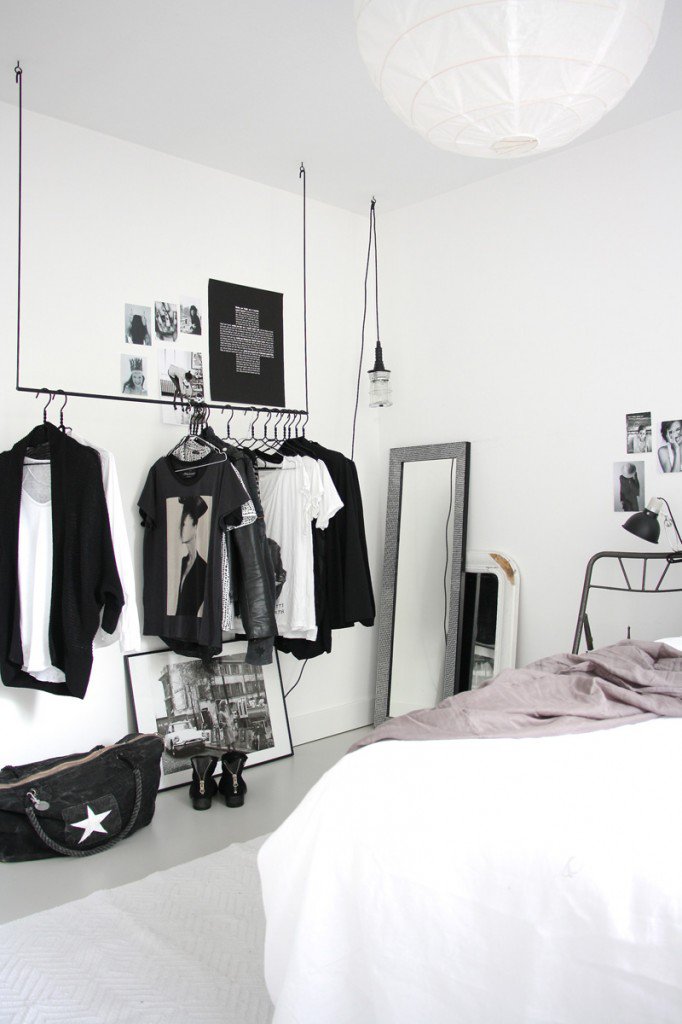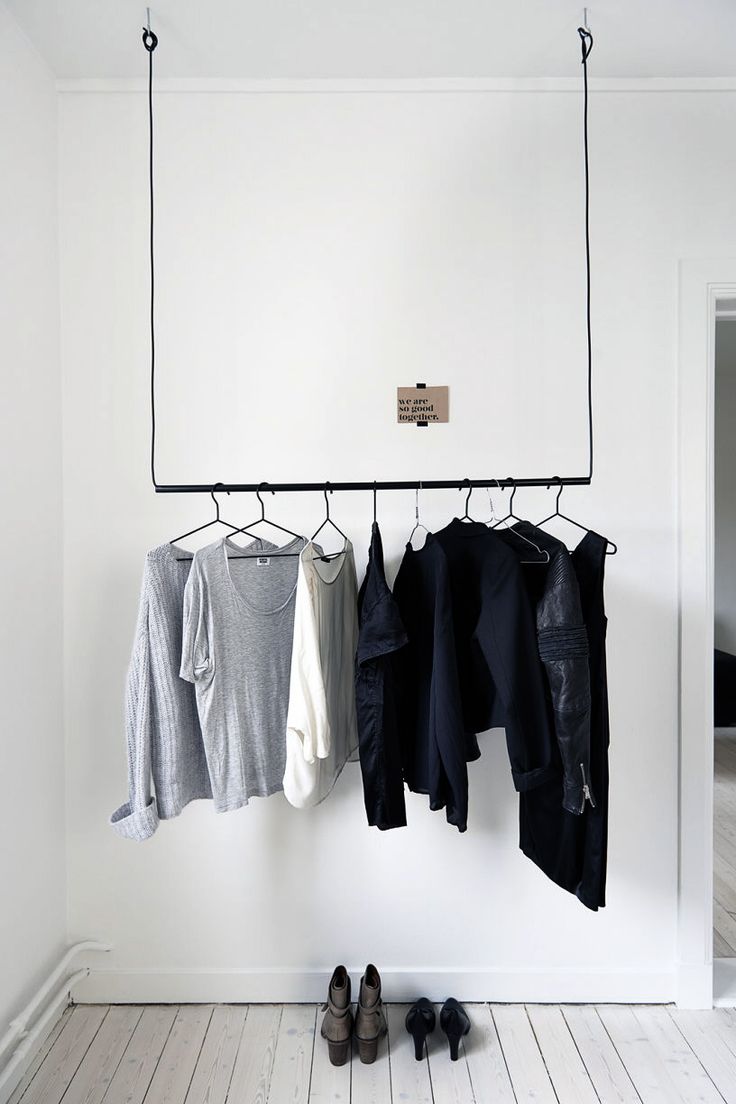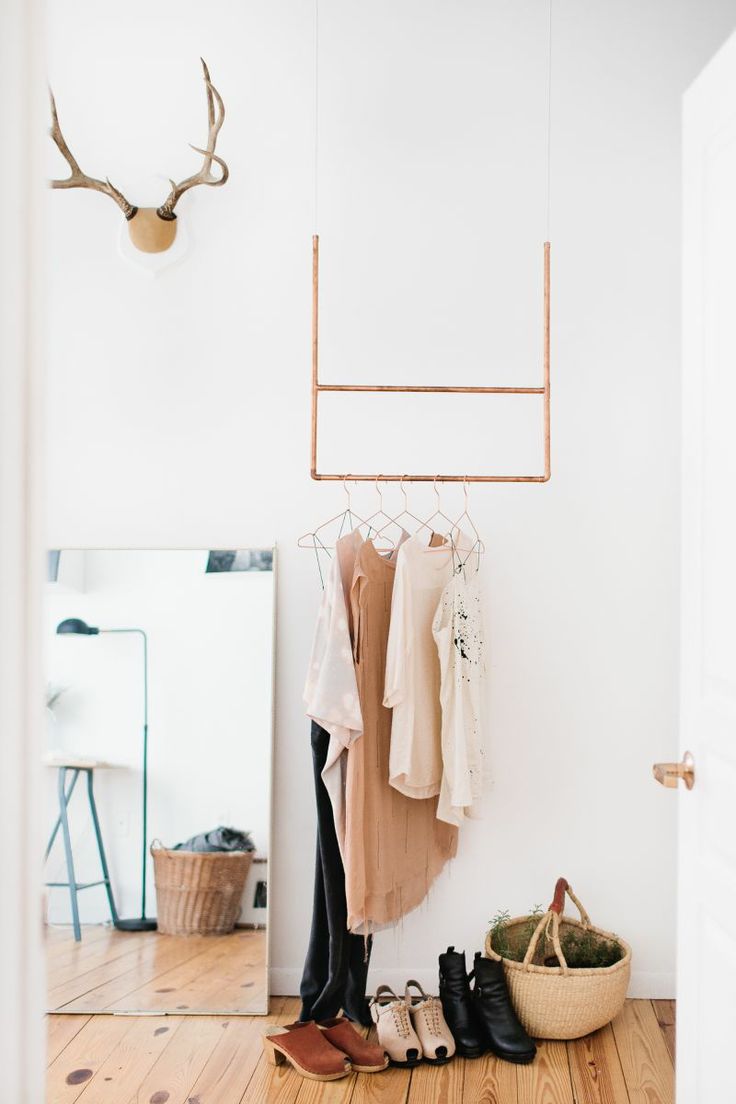 The Versatility of Ladders
If you have an old ladder lying around, don't throw it out! You might just be able to turn it into an interesting looking and functional storage piece for your open concept closet. Whether you take two to create a new clothing rack or stand a simple ladder up against a wall, you can always find new and creative ways to display your stuff using ladders. Check out some of the different looks you can create below.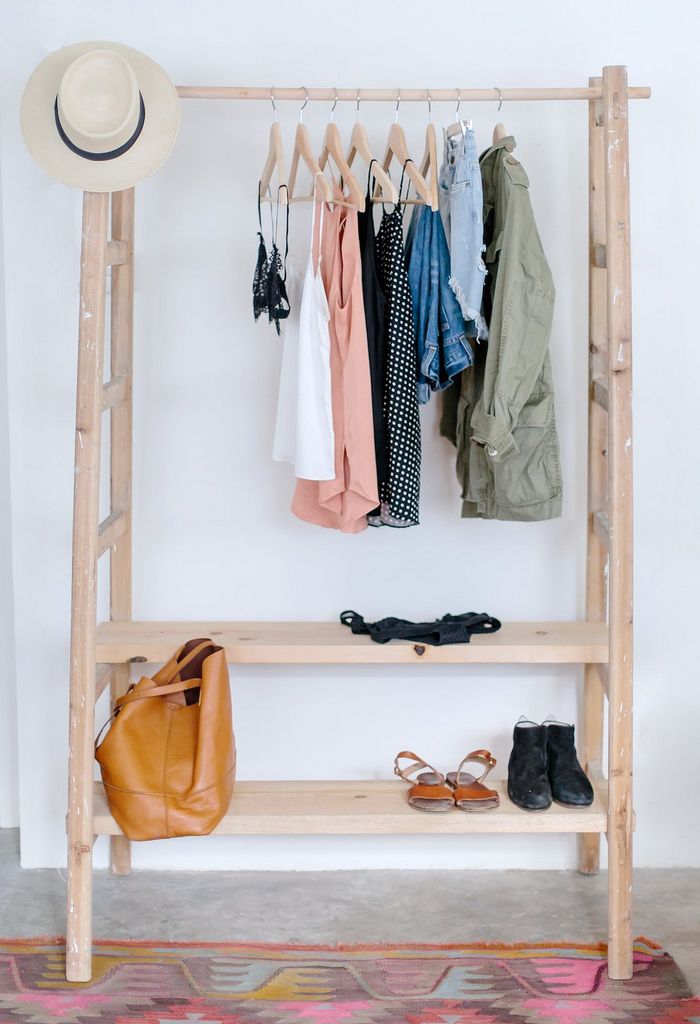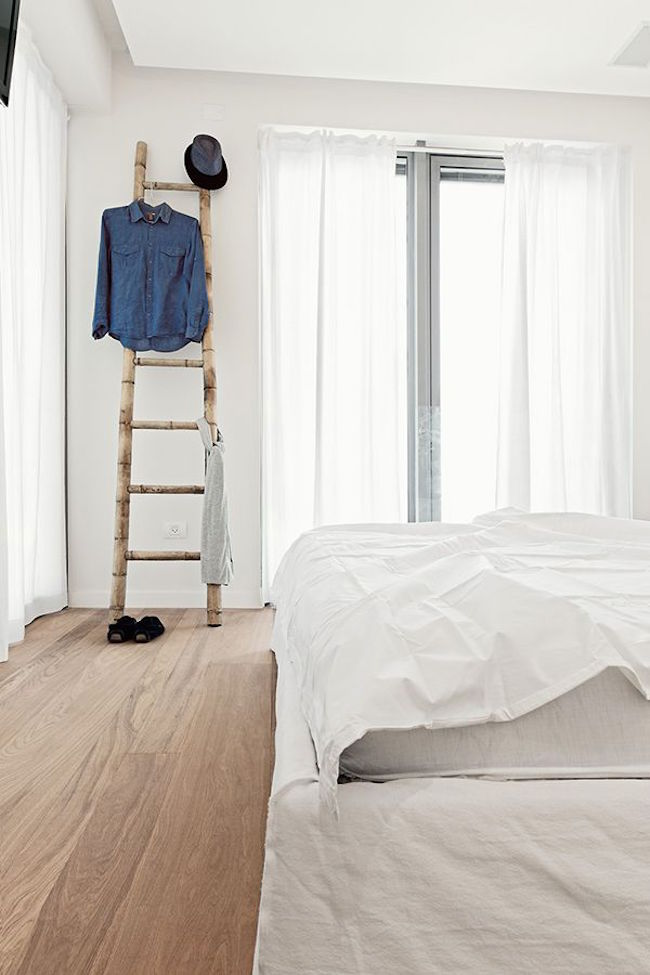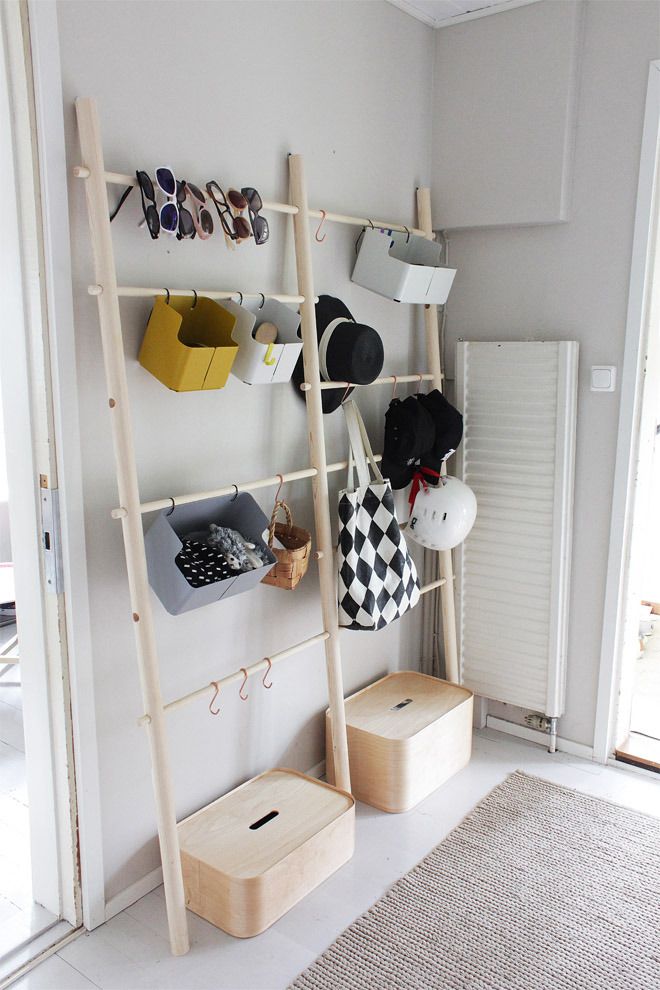 Boxed In
We've covered a lot of hanging ideas so far for open concept closets, but that doesn't mean you shouldn't take advantage of other structures or areas of your room that can create a frame for your clothing storage. This furniture piece from Bogilicious shown in the first image below has space for both folded and hanging clothing. You could also attach a frame to your wall, as shown in the second example, or you could simply just make use of the shallow closet space you already have by removing the doors to make it an open concept design.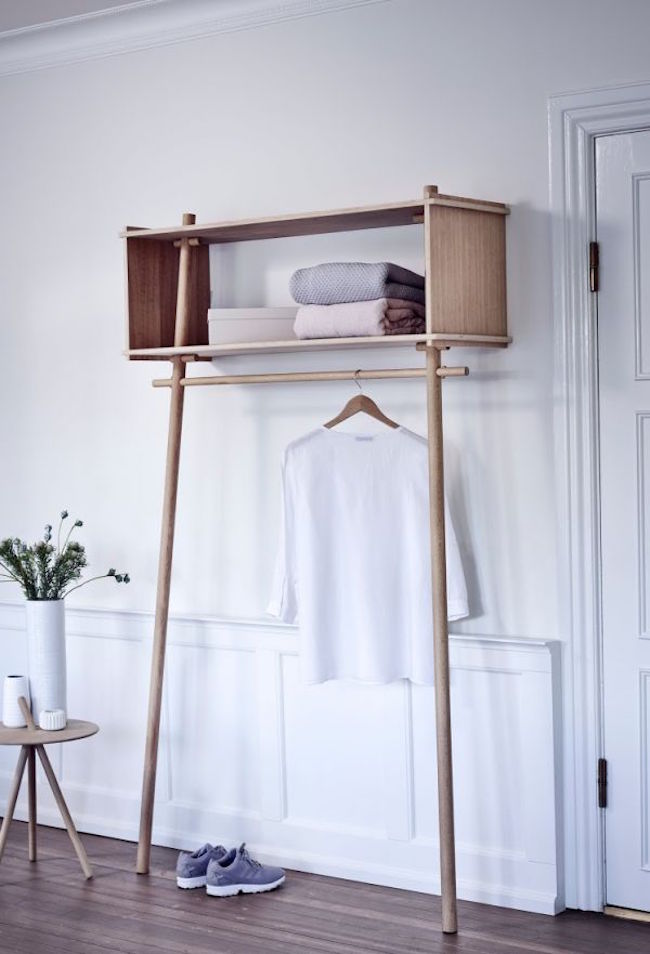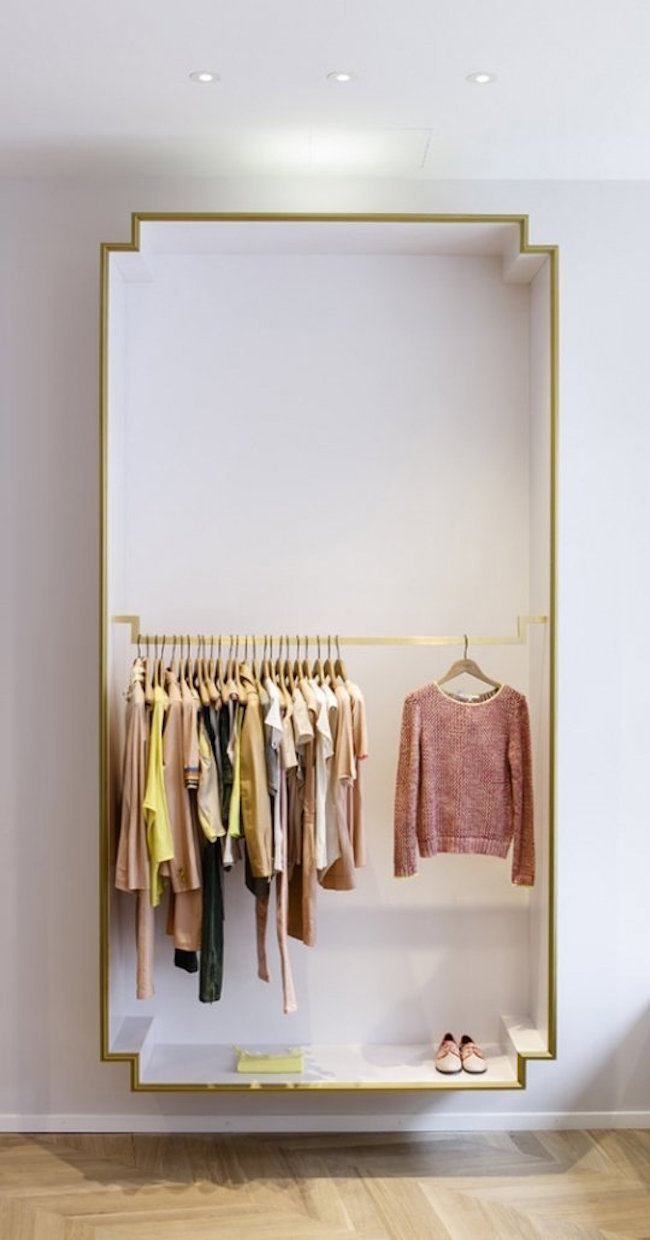 Slanted Solutions
Similar to the boxed-shape open concept closet ideas, you can look around for slanted clothing racks and storage structures for an interesting geometric design that looks great when paired with minimalist design. Check out some of these quirky slanted structures below! Simply lean them against a wall and hang your clothes on them.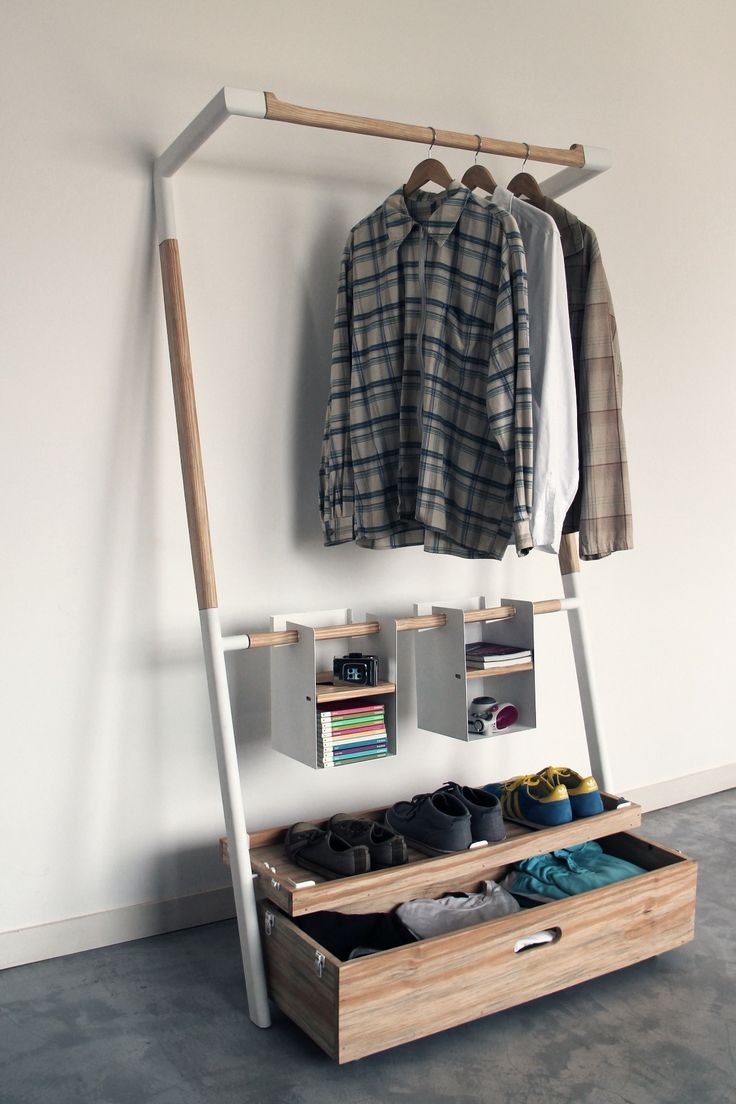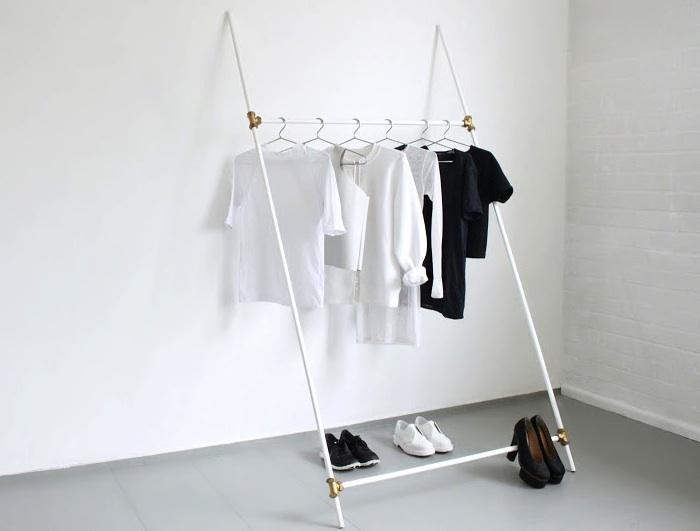 What do you think about open concept closet spaces? You definitely have to be a bit of a neat freak and minimalist to make it look as clean and simple as the images above. With the right bedroom design, though, it definitely works quite well.