Everyone loves a good summer sale, but this year the clearance prices are nothing short of amazing! That's why we couldn't let summer clearance season come and go without pointing our readers in the direction of bargain deals featuring some of today's top trends. Whether you're shopping for yourself or stocking up on gifts for others (it's not too early to stockpile Christmas gifts, right?), the decor below will not disappoint. Yes, there's even a $25 pendant light in the mix! Read on, but act fast. While we were writing this post, one of the featured items sold out and we had to replace it with another listing. Call it the clearance sale shuffle…
For the Outdoors
While there are items in today's post listed for less than $5, we're starting with a bigger-ticket purchase that's been highly marked down. Say hello to the Quarry Dining Bench from West Elm, a weather-resistant piece that's perfect for the outdoors. For the sale price of $279, you can enjoy sleek modern seating at your outdoor dining table, or you can stash it in a quiet spot for an instant outdoor retreat: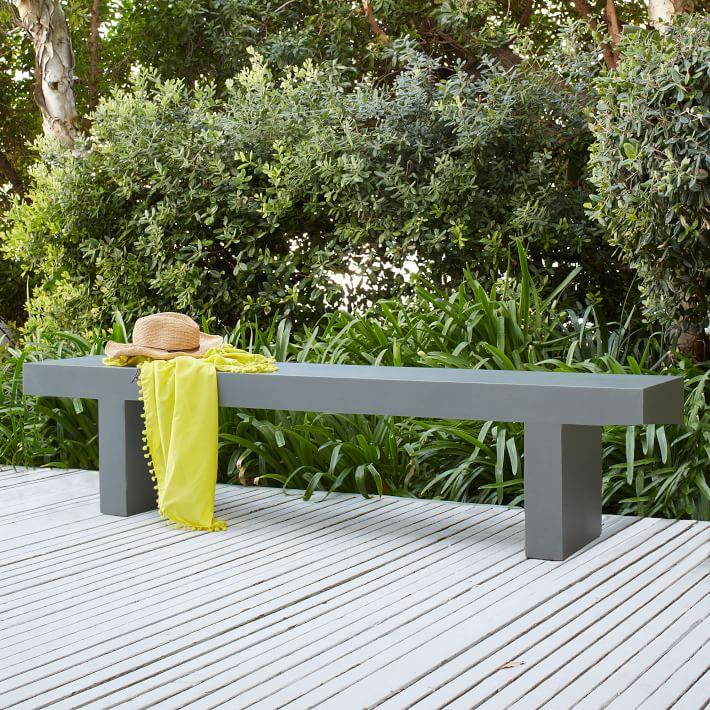 Outdoor umbrellas are expensive. But after reading fellow Decoist writer Elise's post on easy canopy ideas, we're loving the strategy of placing an umbrella in a large planter filled with sand for instant summer shade. And since this Beach Umbrella in White and Yellow from West Elm is on sale for a mere $24.99, we're looking at a chic bargain for the yard!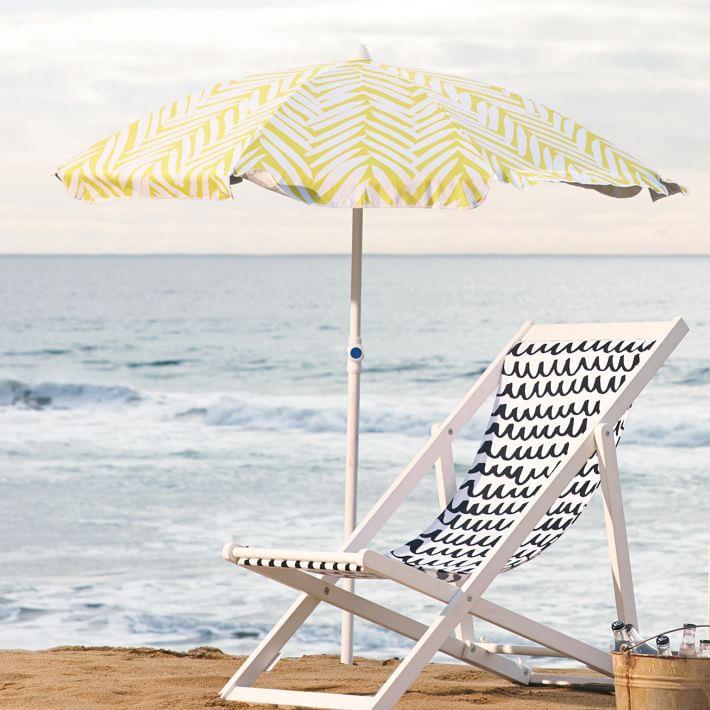 Clean lines and sleek curves are alive and well in these Glass-Ceramic Lanterns from CB2. Perfect for pillar candles, they're also perfect for those on a budget. In fact, the aqua design is now on sale for $9.99, while the large grey lantern is available for a sale price of $24.99: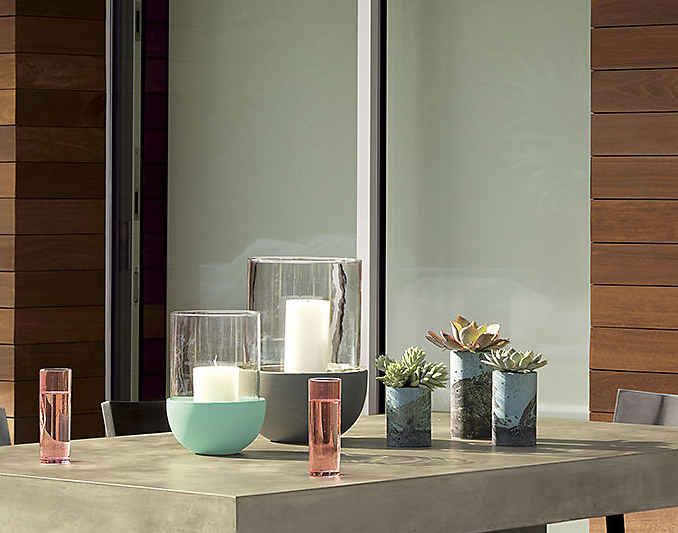 If you're thinking that these Pierced Porcelain Tealights from West Elm would be perfect for a winter tablescape, you're not alone. With three geometric designs to choose from, you can stock up on holiday gifts (or plan your holiday table) without breaking the bank. Each one of these treasures is priced at $4.99: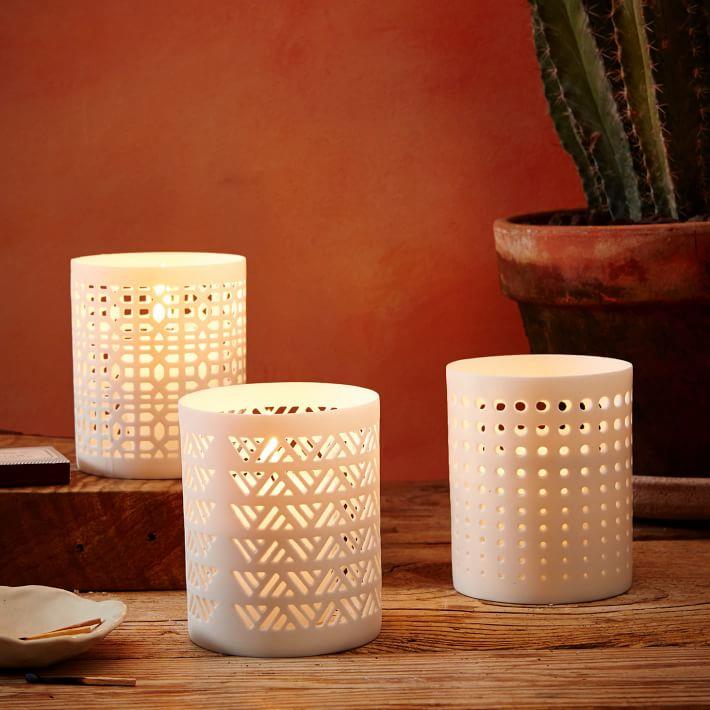 Rugs and Textiles
Bring on the color! The bedding and rugs that follow are vibrant and eye-catching, and now they're on sale! Shades of poppy and a touch of navy grace the Prep Stripe Duvet Cover + Shams in Bright Star from West Elm. The duvet cover can be yours for $39.99, while the sham is priced at $12.99: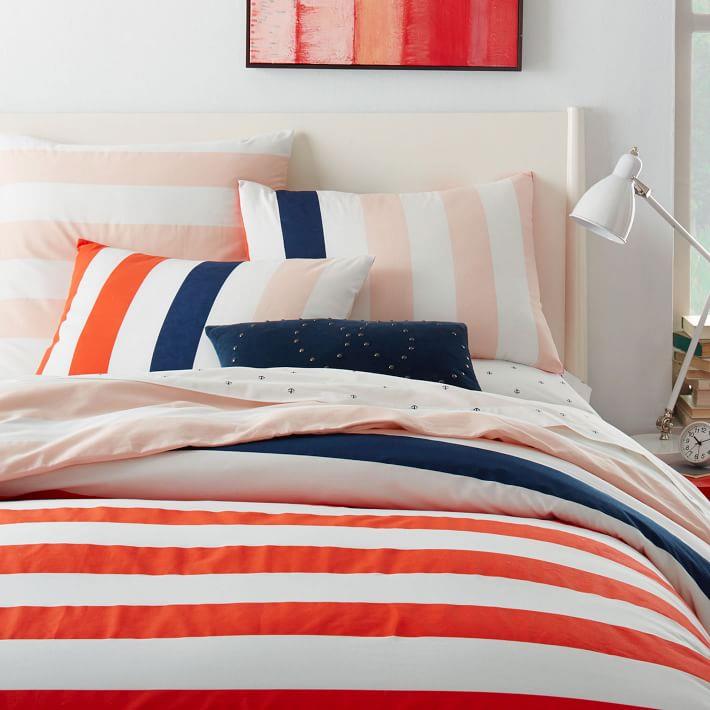 Ombre is still alive and well, and we're loving the mini-blind look of this Ombre Stripe Cotton Dhurrie Rug in Big Sky. Can you tell that we're smitten with West Elm's markdowns this season?! A few sizes are still left, with the 4′ x 6′ priced at $54.99. Now that's a bargain!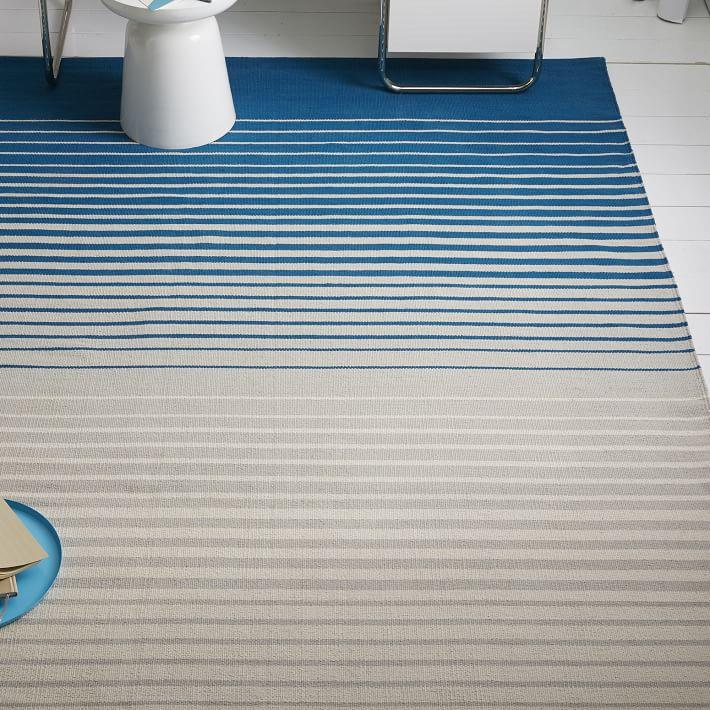 We'll feature one more West Elm find today: the Skinny Mini Chevron Jute Rug in Sun Yellow, made from cotton and natural jute. Get ready for a price you won't believe: yes, the 4′ x 6′ version of this rug is only $29.99! Bring some sunshine to your living room or bedroom: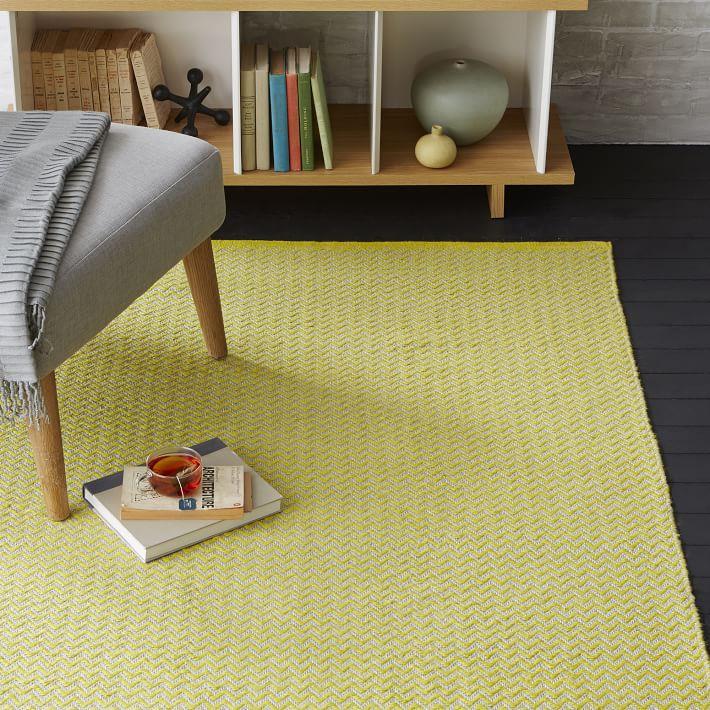 Pendant Lighting
You won't believe the reasonably priced pendant lighting featured in this section. See the white Stella Pendant from Urban Outfitters below? This plastic piece with a hint of geo flair was $89. Now it's $24.99. Deal!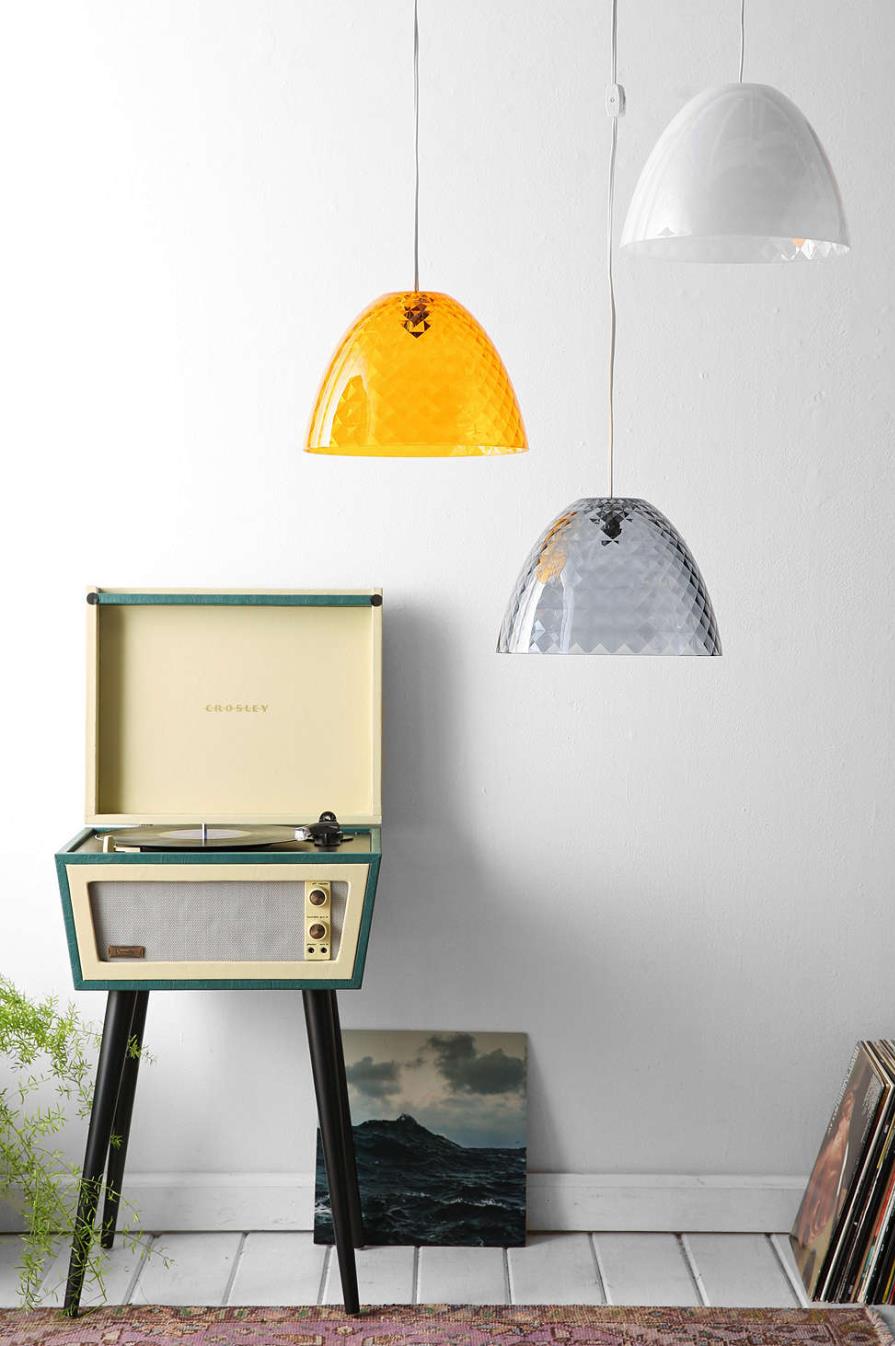 Another AMAZING Urban Outfitters find is the ceramic Faceted Pastel Pendant, which once sold for $129 and now is (get ready for it)… $29.99. Yes, that's less than $30 for a mint green geo pendant lamp. Tempted?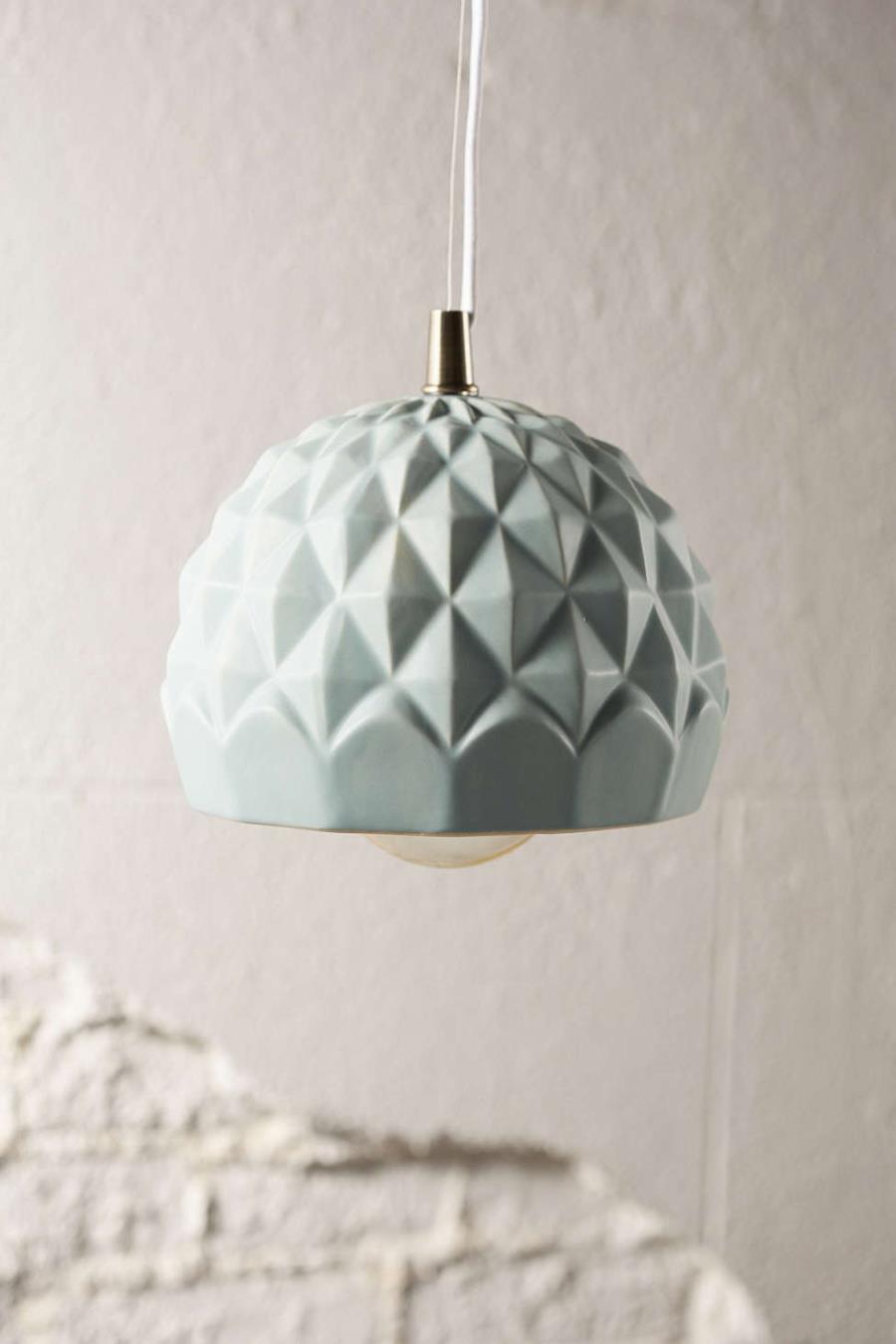 Add a touch of kelly green to your interior with this steel Pop of Color Pendant Shade in Green from The Land of Nod. The shade and the cord kit are sold separately, but with the stellar sale prices, the whole package rings up at under $35.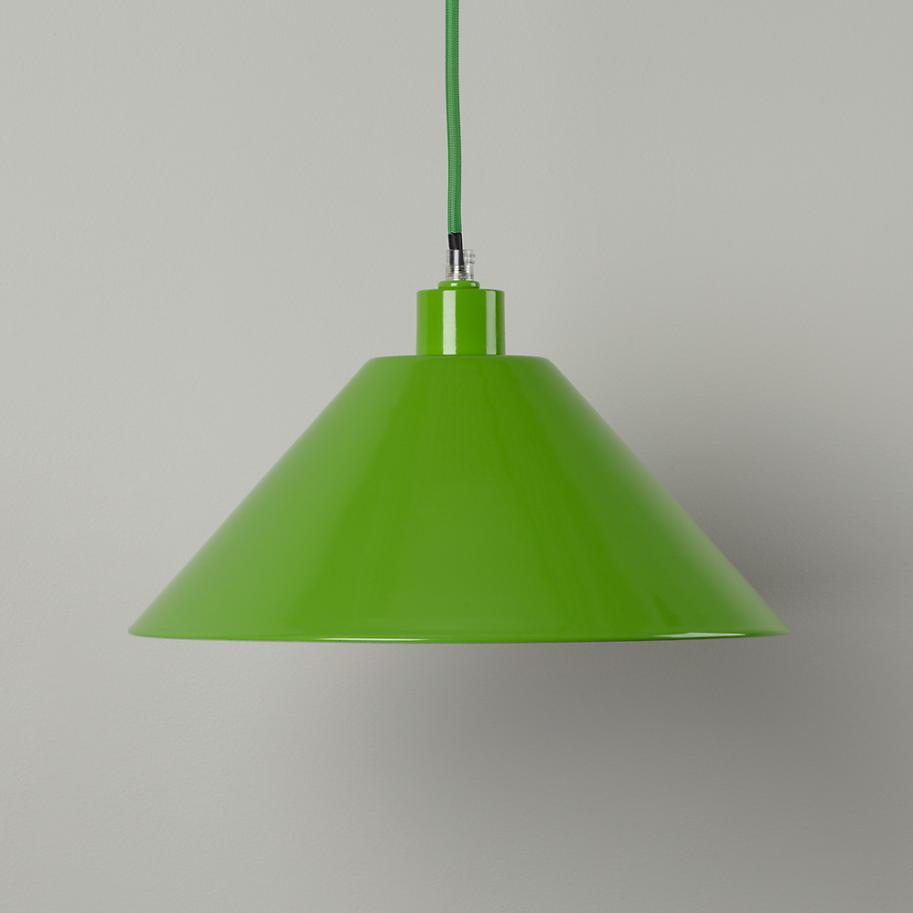 Tabletop Decor
We now focus on decor items that make a big impact, starting with the Magical Thinking Picot Low Planter from Urban Outfitters. The pot is ceramic, and its low form is perfect for holding cacti and succulents. Stylish pots and planters can be expensive. You'll be happy to know that this one is only $19.99: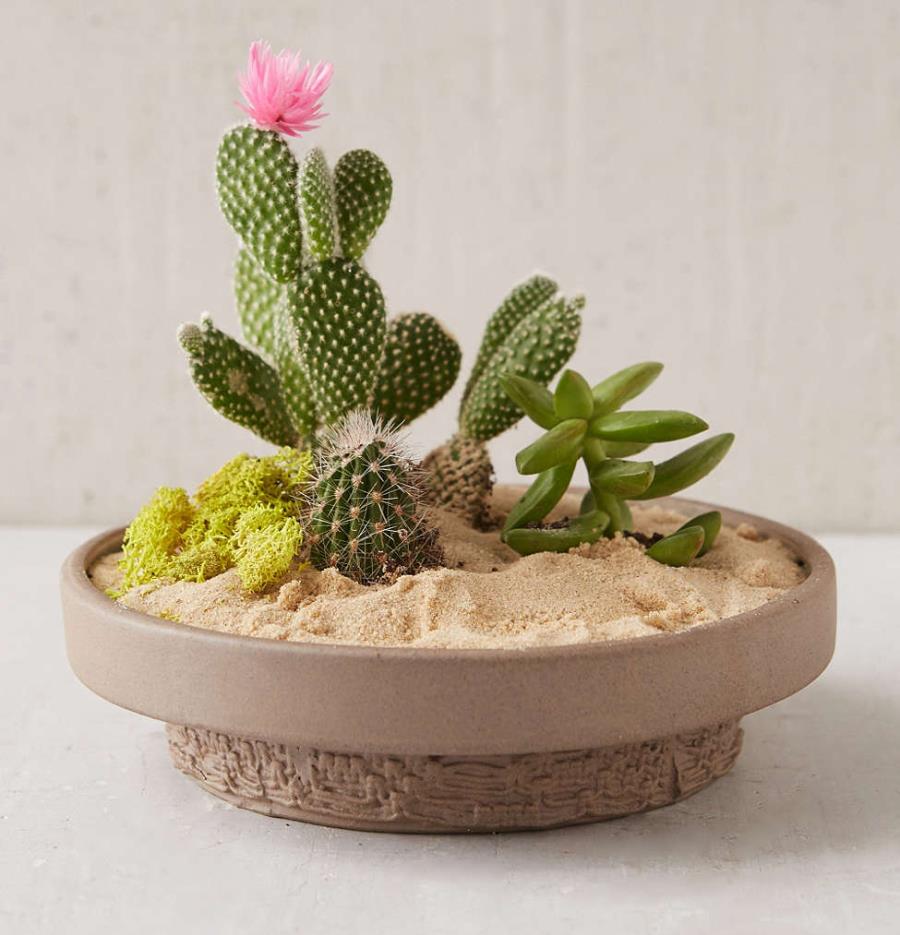 While these Color Blocks from The Land of Nod are technically children's toys, we love them enough to display as modern sculptures for the shelf or tabletop. A soothing color palette is created with non-toxic water-based stains. And while regularly $69, the blocks have been reduced to $39.97, over $30 in savings. Let the kids keep their toys in the living room when the design is this good: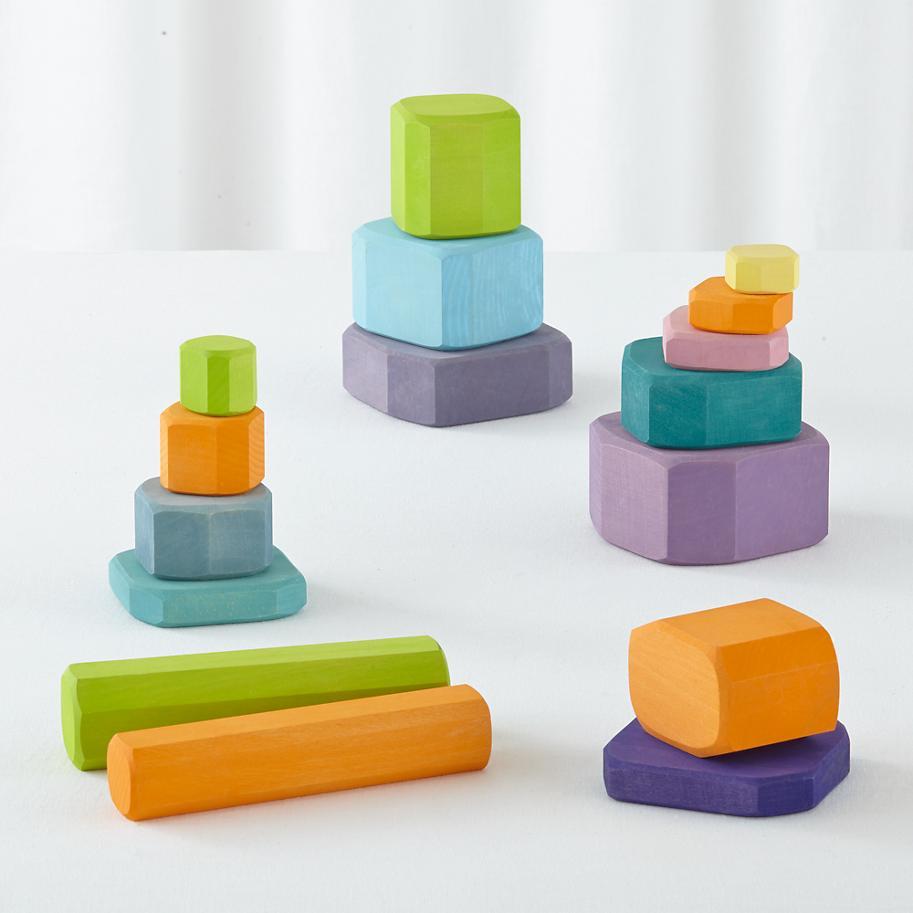 Need a pretty place to view your pretty face? Thanks to the Magical Thinking Aurora Tabletop Mirror from Urban Outfitters, metal and glass have never been so functional and stylish. This substantial piece was $49, but thanks to the sale it's now $19.99. Great for you, and great as a gift!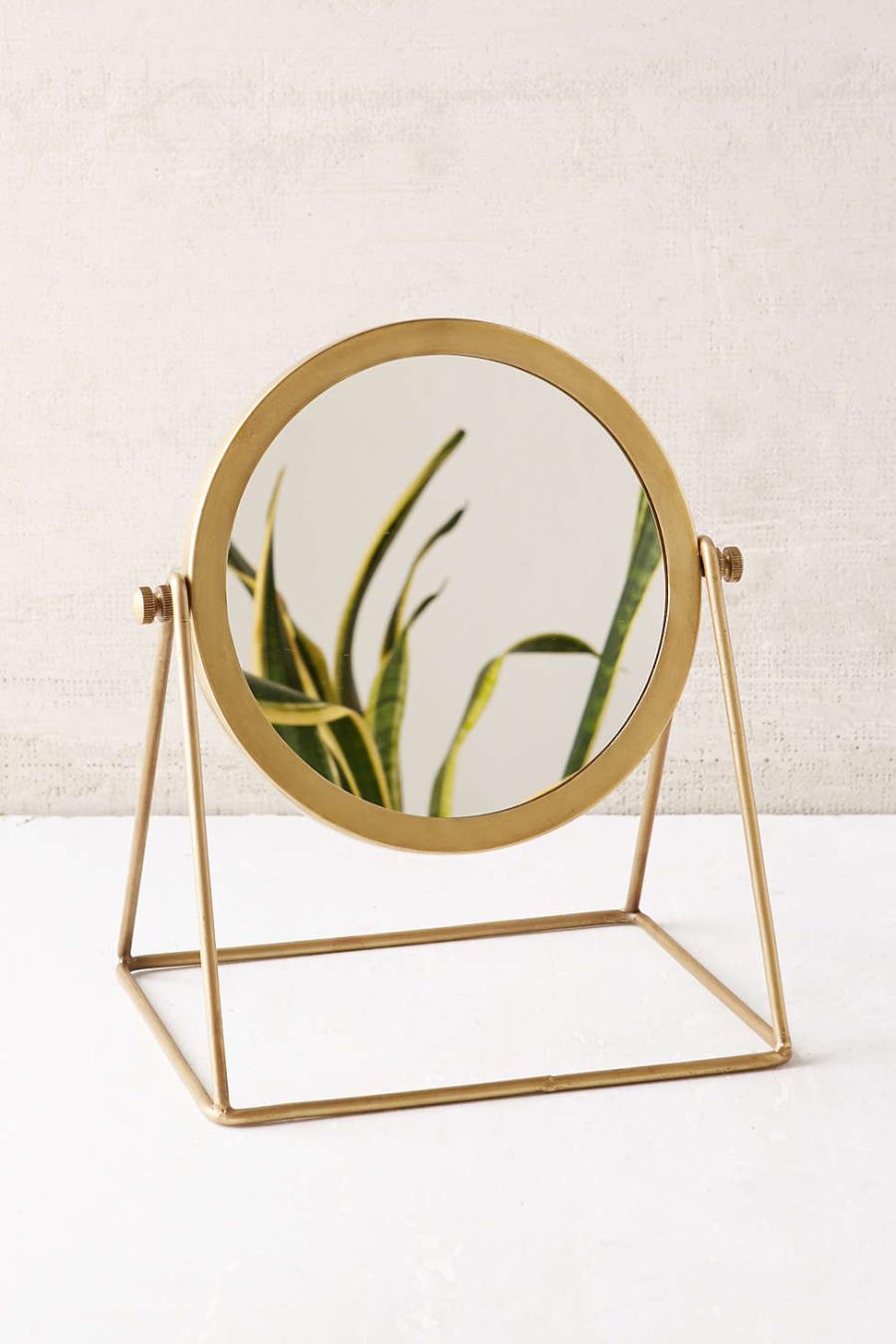 For Entertaining
We end today's post with a couple of finds that make entertaining easy and fun. You can now get a set of 2 Speckled Dip Bowls from Urban Outfitters for a bargain price of $16. We think they're lovely enough to display as decor, so you just might be tempted to take them out of the kitchen!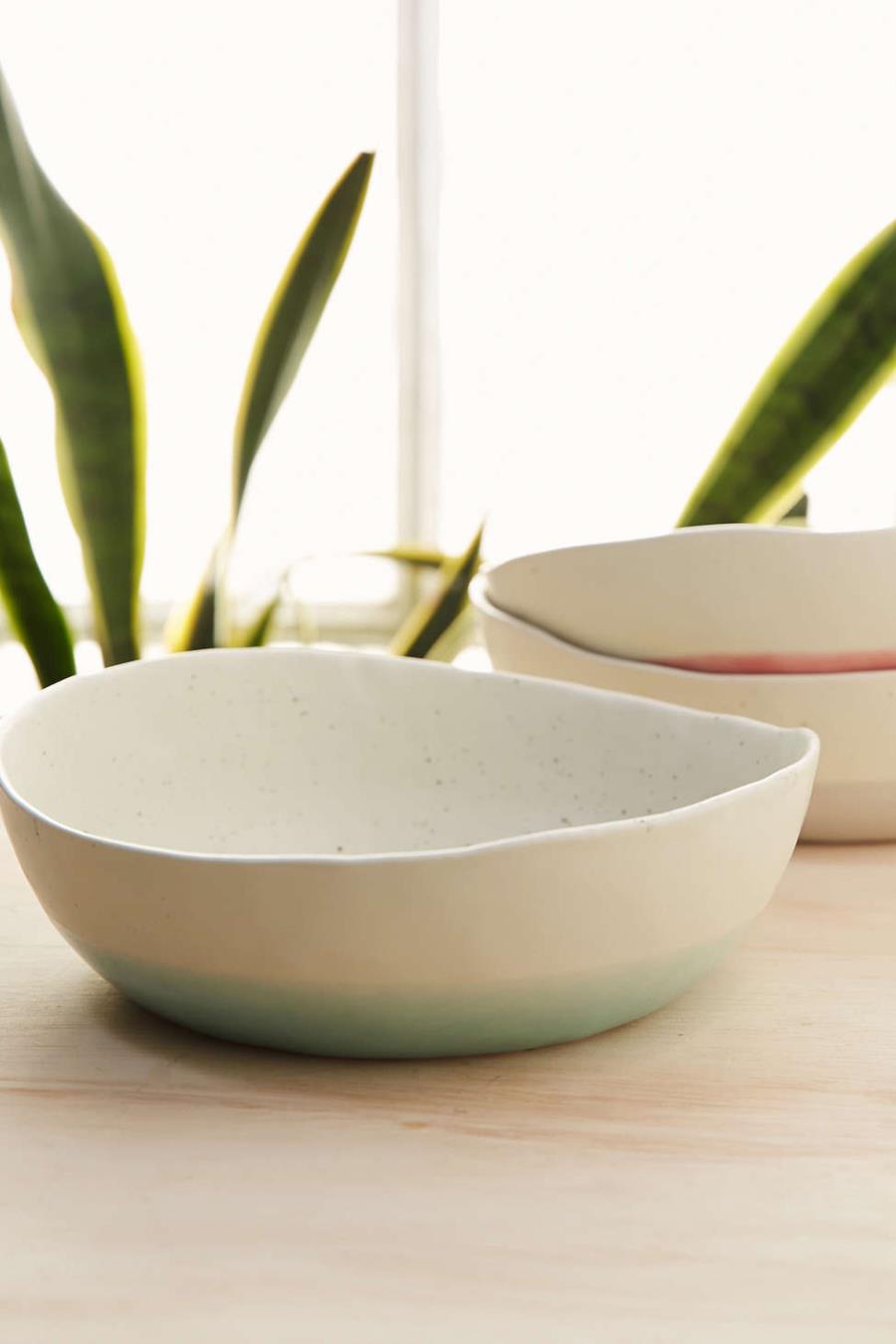 And if affordable barware is high on your list, check out these Marta Double-Old Fashioned Glasses from CB2, available in a range of colors and now on sale for $1.49-$1.99. And yes, they are crafted from real glass. No melamine here, folks!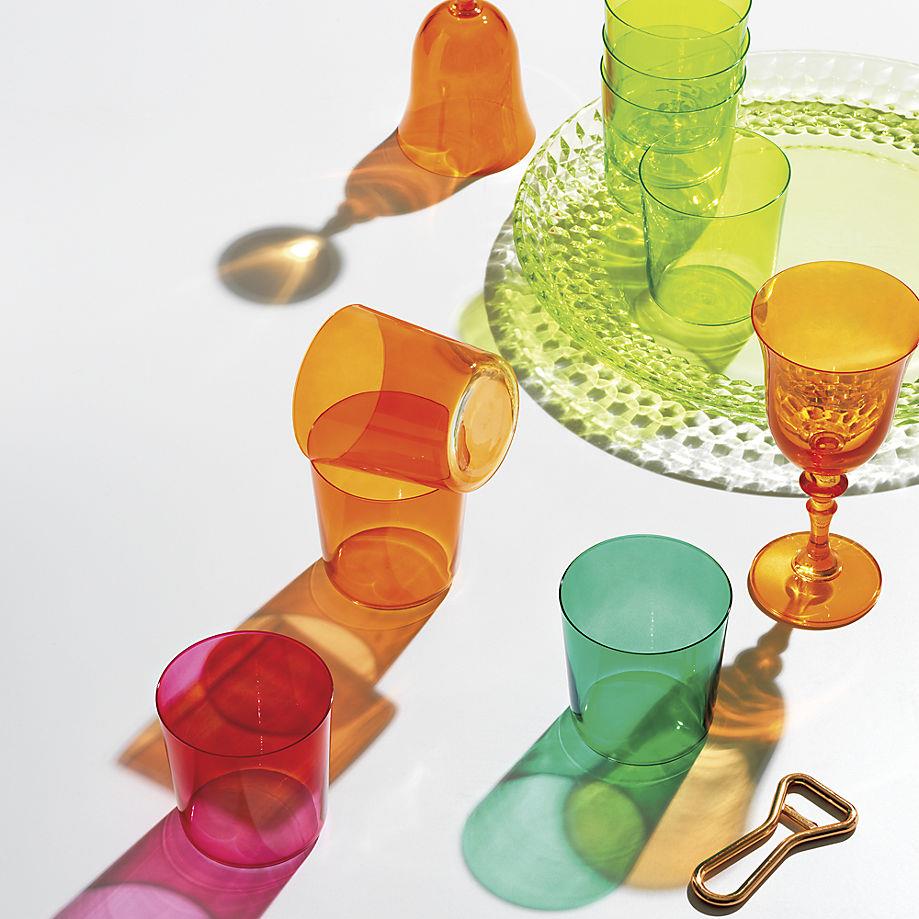 Did anything above catch your eye? Happy summer shopping!…