If you enjoyed our post on trestle tables turned desks, you'll love today's feature, which celebrates modern style in the trestle table realm! Whether you're on the hunt for a modern trestle table with rustic charm or you're looking for something strictly contemporary, there's a table for you in the images that follow. A variety of materials and finishes are represented, so enjoy browsing…
Wooden Trestle Tables
We begin with trestle tables made entirely from wood, like this Modern Trestle Dining Table from Etsy shop Moderncre8ve. Note the Midcentury style, evoked by features such as tapered legs. The sleek silhouette can't help but demand attention: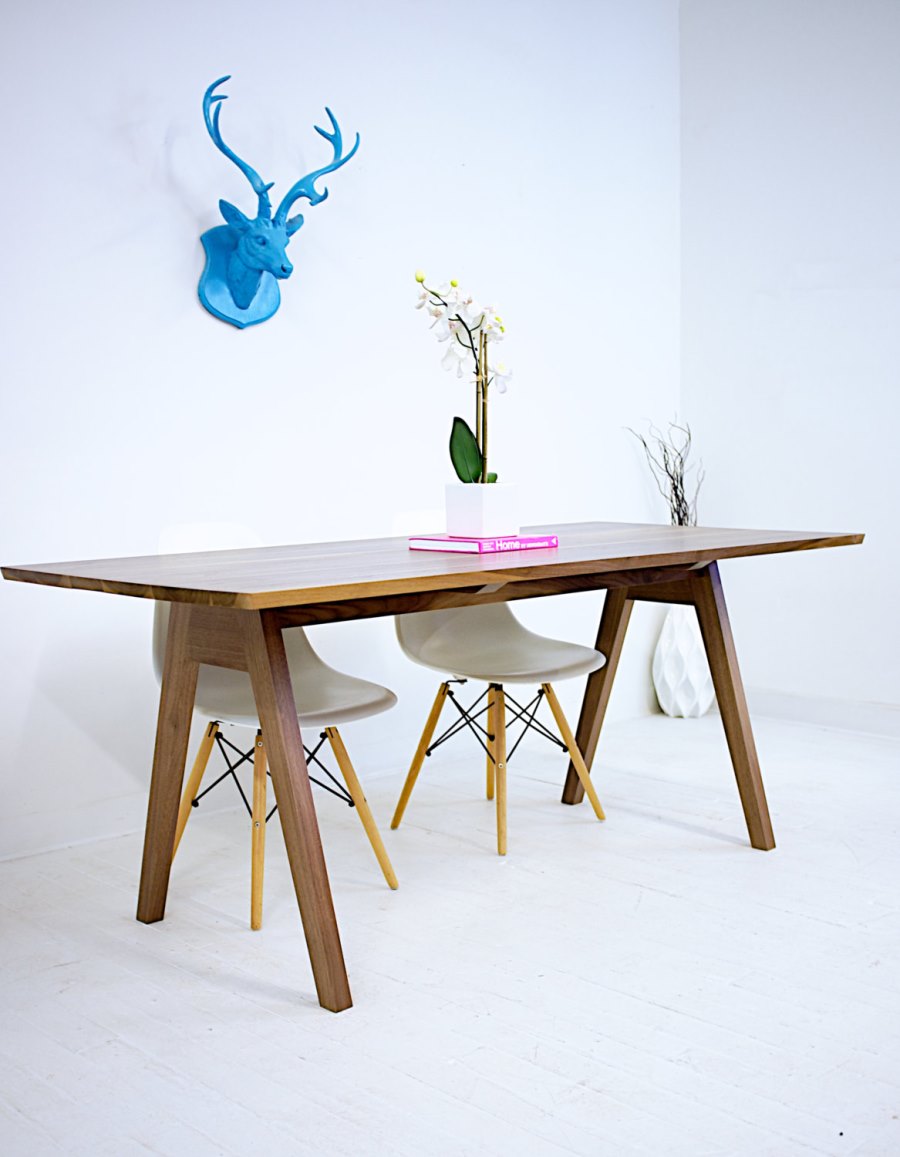 This striking Reclaimed Russian Oak Trestle Rectangular Dining Table from Restoration Hardware showcases the beauty of reclaimed solid oak timbers from "decades-old buildings in Russia," as noted in the product description. Therefore, the wood is filled with character, from knots and nicks to nail marks.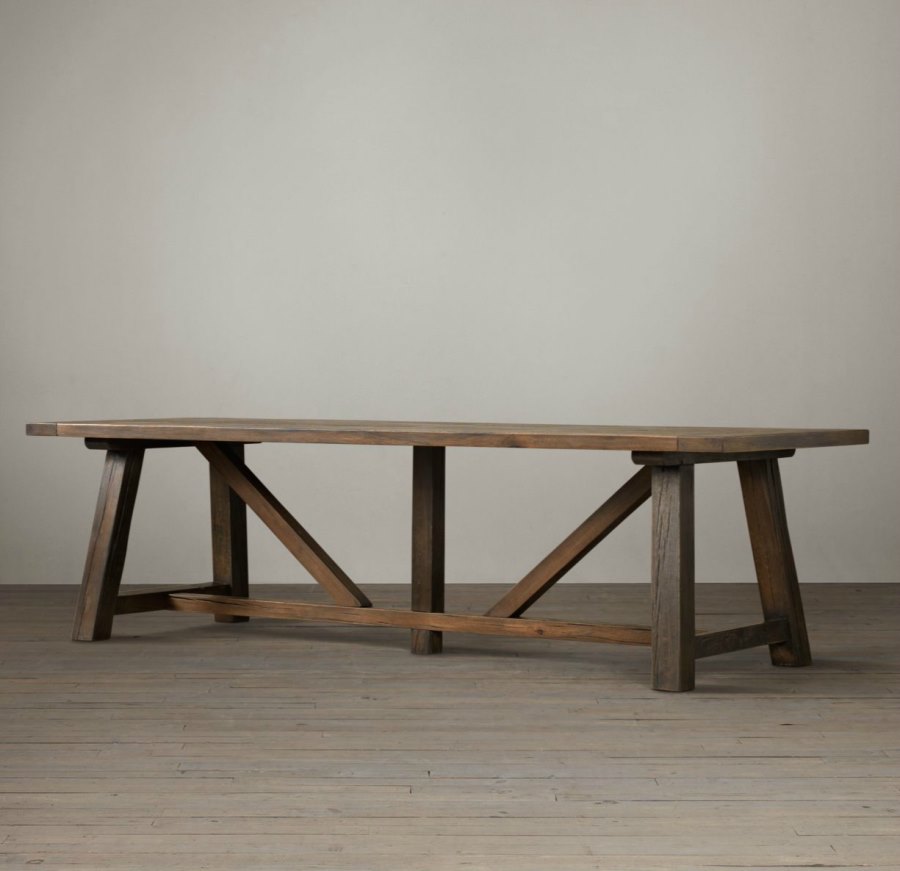 Right angles take center stage in the Kalispel Contemporary Amish Dining Table from DutchCrafters, shown below in environmentally friendly Lyptus Wood with a nutmeg stain. Also note that this table is customizable to fit your preferences: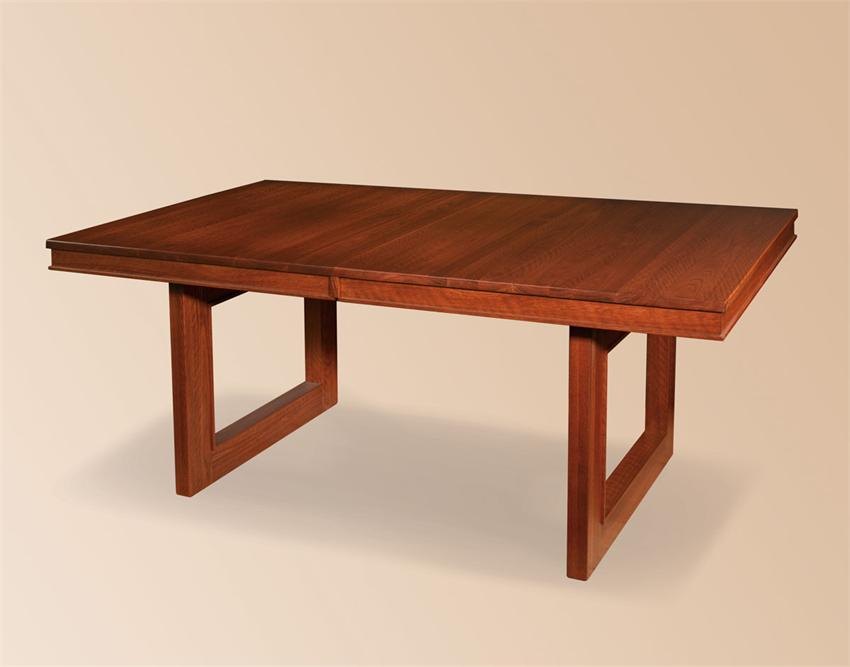 Tiger maple is the material of choice in this next stunning table from Custom Made, created by Joseph Breznick. The light wood is definitely a standout feature, but some might say the best part is the way you can customize both the size and the finish to meet the needs of your space!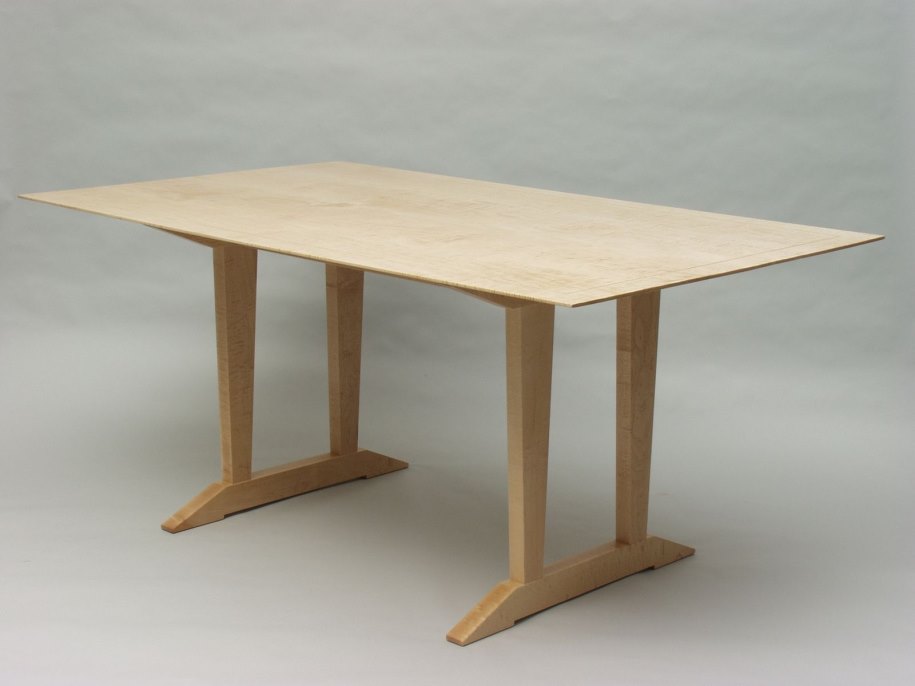 There's nothing like a bold vintage piece, and this Vintage Mid Century/Danish Modern Solid Teak Trestle Floating Coffee Table from Atomic Threshold is a testament to the beauty of 1960s Danish modern design. Let's hear it for solid teak!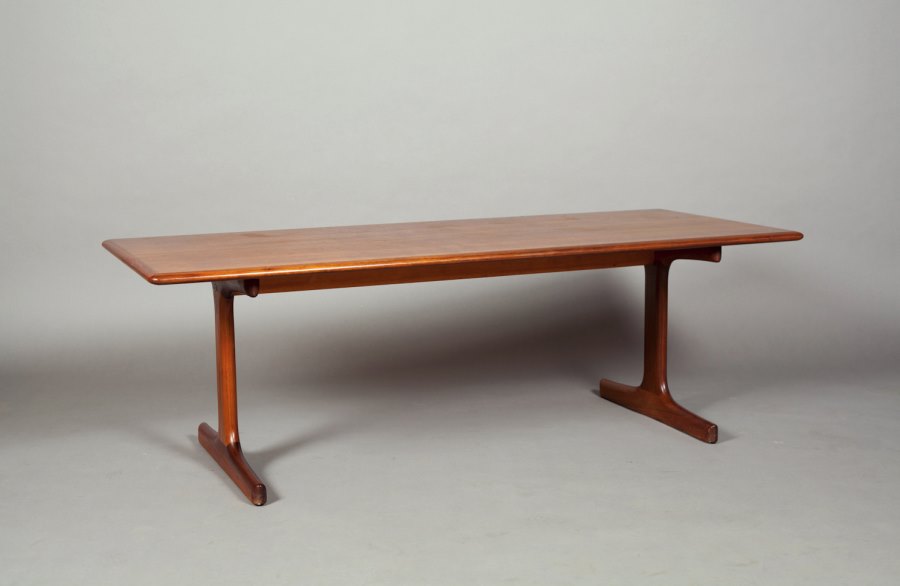 For a touch of earthy flair, check out this Trestle Base Kitchen Table from Etsy shop New Antiquity, which can veer rustic or modern, depending on what you surround it with! Constructed from reclaimed wood, this kitchen table has a solid poplar base. Once again, you can customize it as you see fit.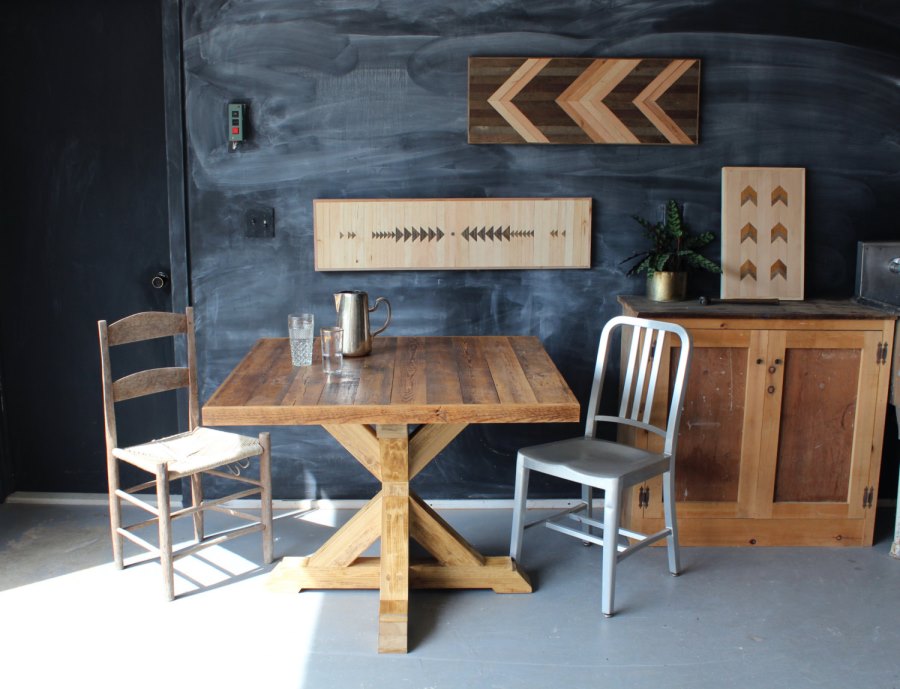 From rectangle to square to circle…this Trestle Round Dining Table from LM is a blend of rustic and modern style. Check out that beautiful base! Perfect for the kitchen, and available in a variety of finishes: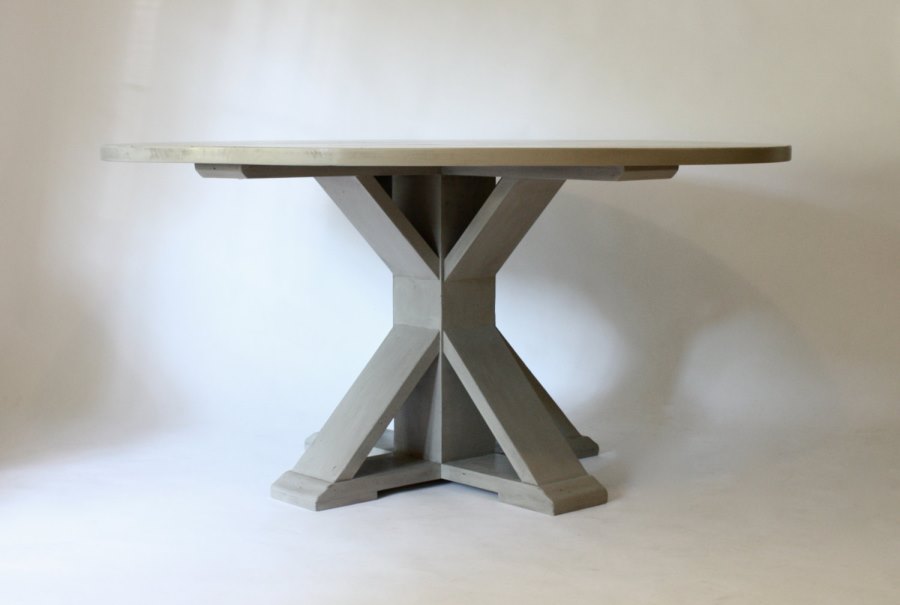 Don't underestimate the power of combining wood with concrete! This Belgian Trestle Weathered Concrete & Teak Rectangular Dining Table from Restoration Hardware features a concrete top and a weathered teak base. Mixed materials reign in this refreshing design: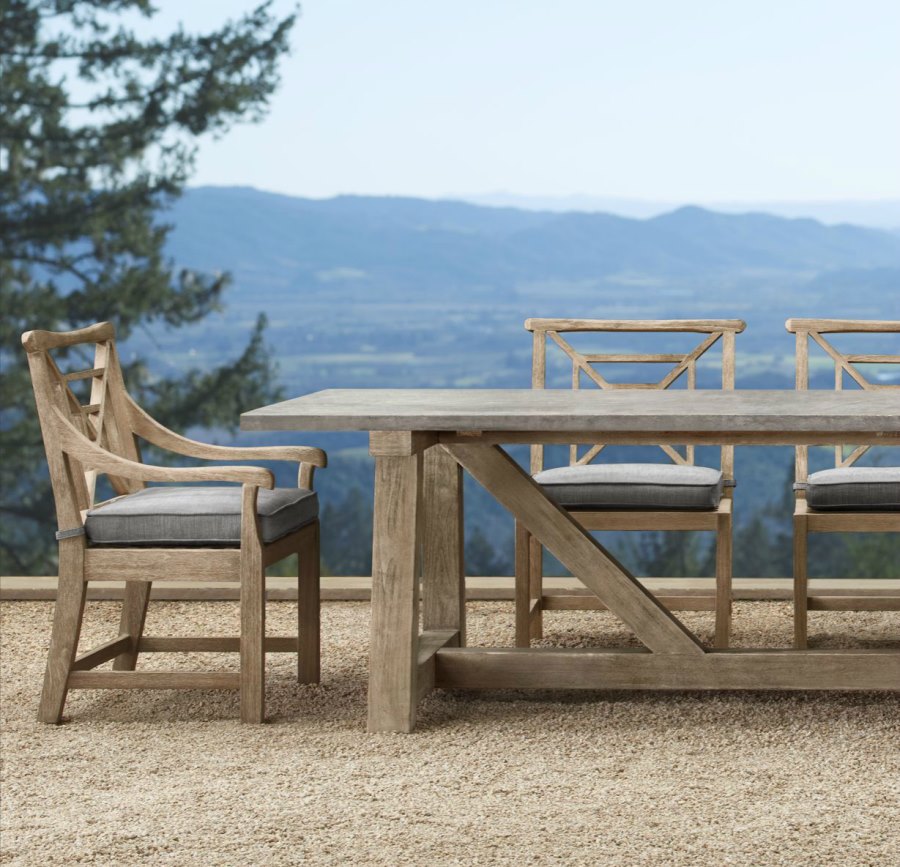 Trestle Tables Featuring Metal
We're experiencing some metal mania after falling in love with the modern trestle tables below! Let's begin with the Metra Extension Dining Table from Crate & Barrel, which features steel legs and a warm ash veneer. This lovely table was designed by Mark Daniel of Slate: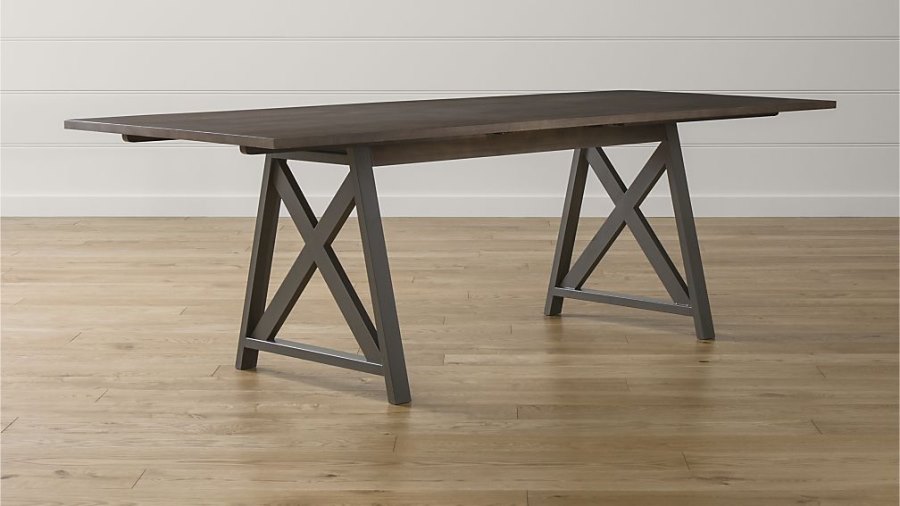 Also from Crate & Barrel is the Union 72″ Trestle Dining Table, which brings modern flair to classic summer picnic table style. An X-base in powdercoated aluminum is the perfect complement to slatted grey faux wood (polystyrene) that's both UV- and weather-resistant: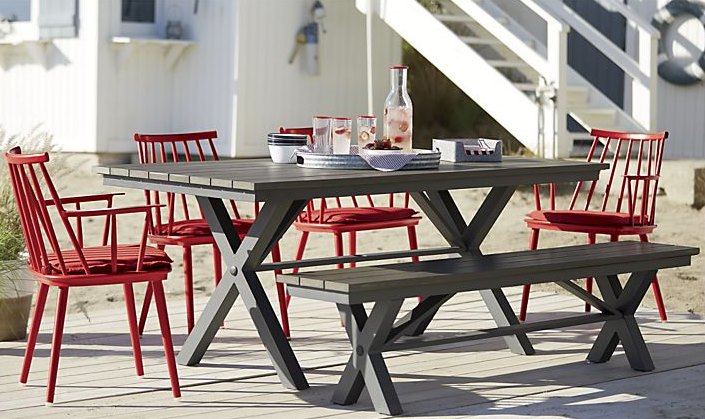 If you're a fan of the X-base, check out this next selection from Etsy shop James + James! Welded steel and solid wood beautifully blend in this handcrafted, fully customizable piece: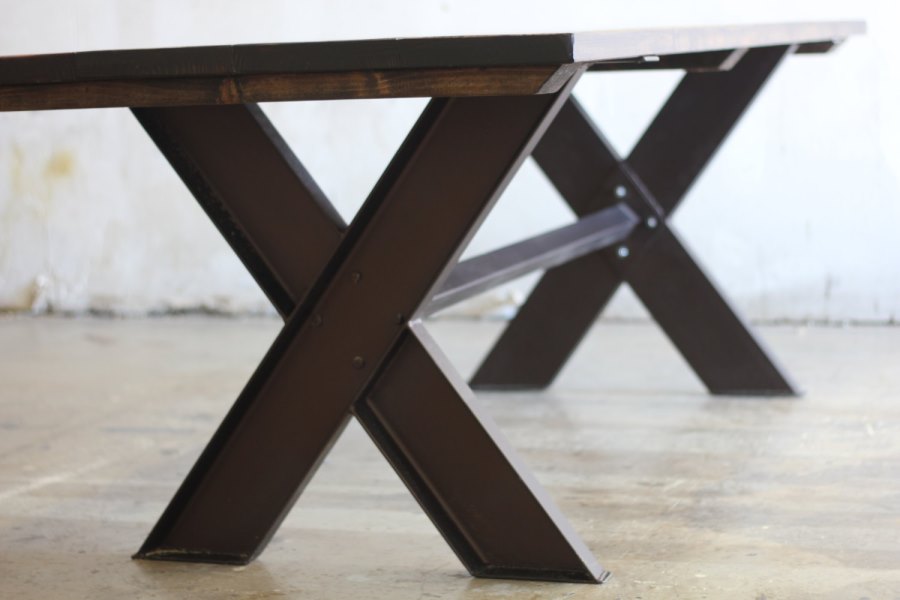 Don't be afraid of color! Hot pink is the hue of choice for the powdercoated steel legs that grace the Modern Oak Dining Table from Etsy shop Modern Cre8ve. If you're looking for a slightly more subdued look, the legs also come in white. We're loving the Midcentury feel of this piece: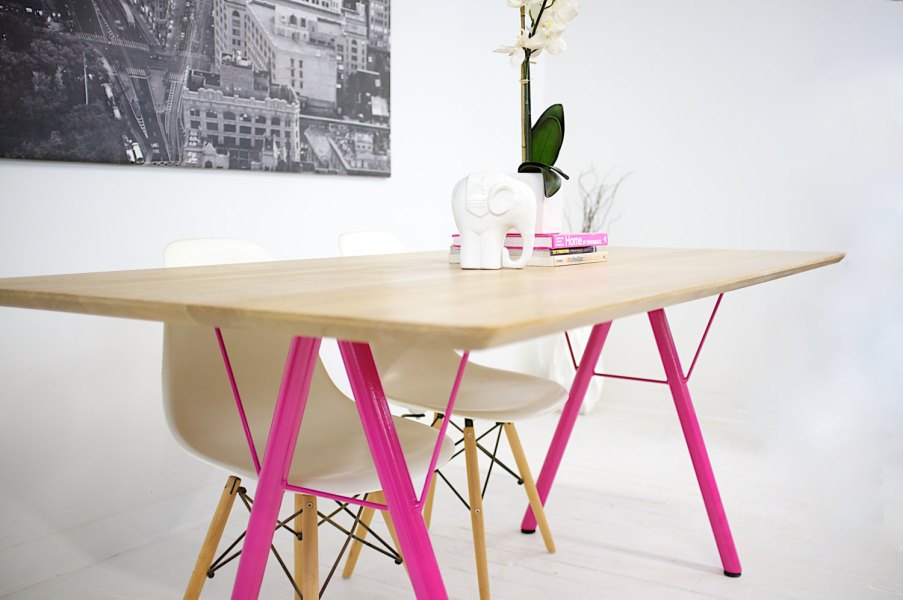 Speaking of a white base, below we see the Modern Oak Dining Table from Moderncre8ve, which features FSC-certified Amish sourced white oak, as well as a white powdercoated steel "X" leg system!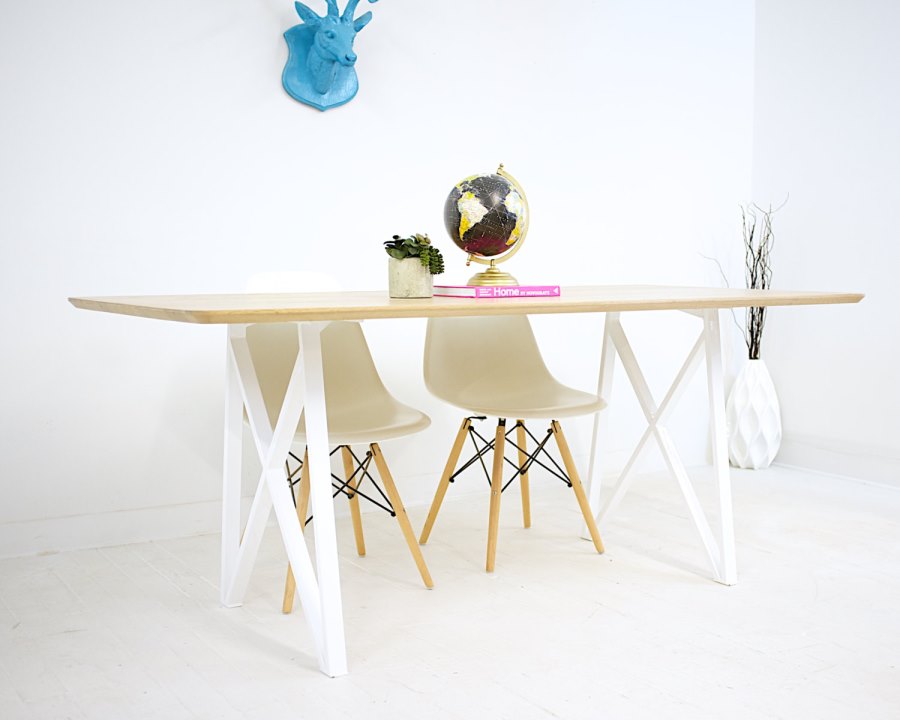 We now spotlight three unique takes on the Bronze Trestle Table from BDDW, which epitomizes modern elegance! Claro walnut, a natural oil finish and a blackened bronze base take center stage in the table below: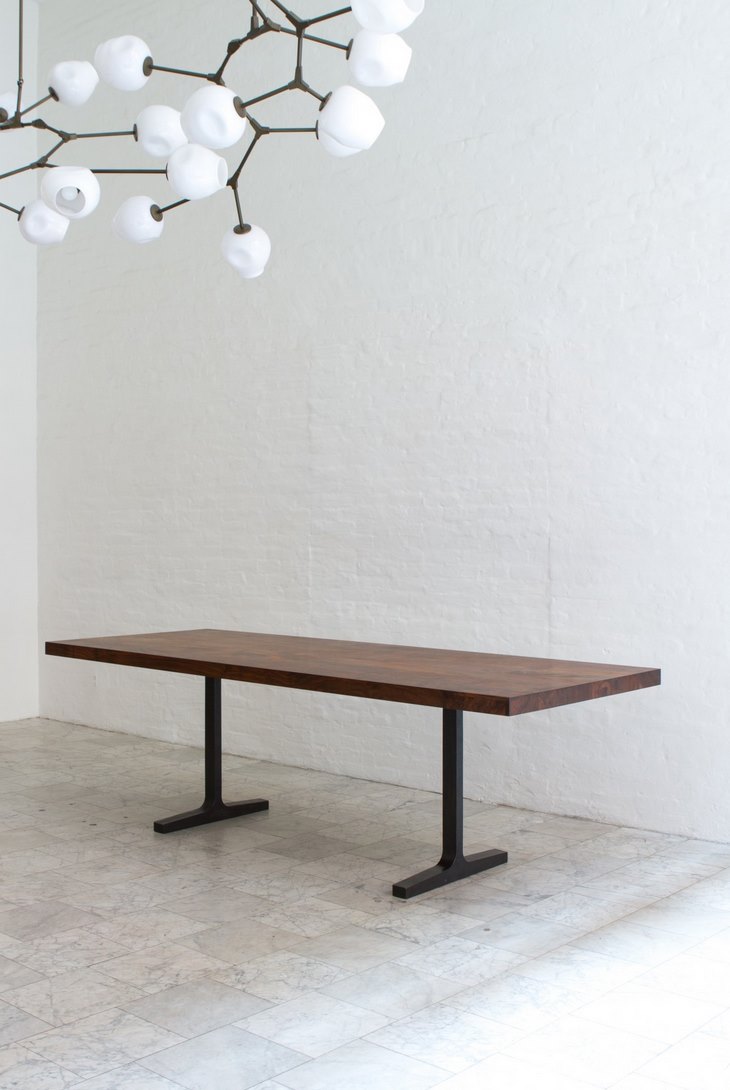 For a lighter look, opt for ambrosia maple and blackened bronze, as shown in the next image. So chic!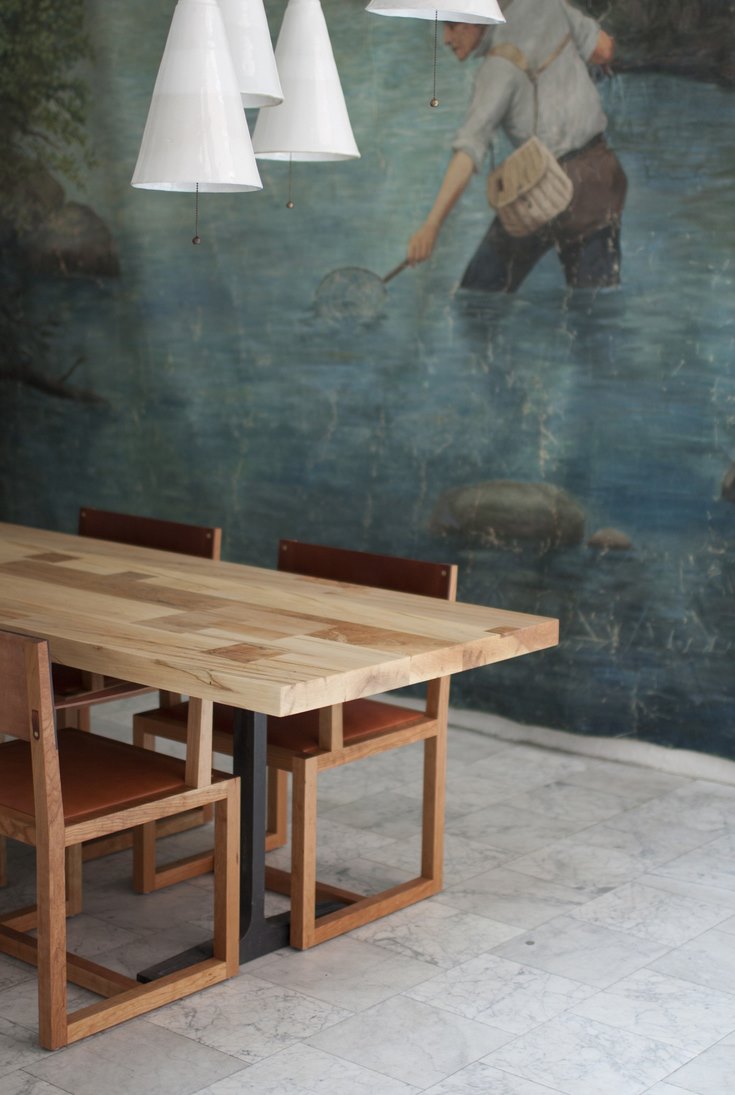 And for a totally different look, how about a bleached finish for that ambrosia maple, as well as a natural bronze base?! If you like what you see, keep in mind that a variety of finishes and sizes are at your fingertips when it comes to this table from BDDW!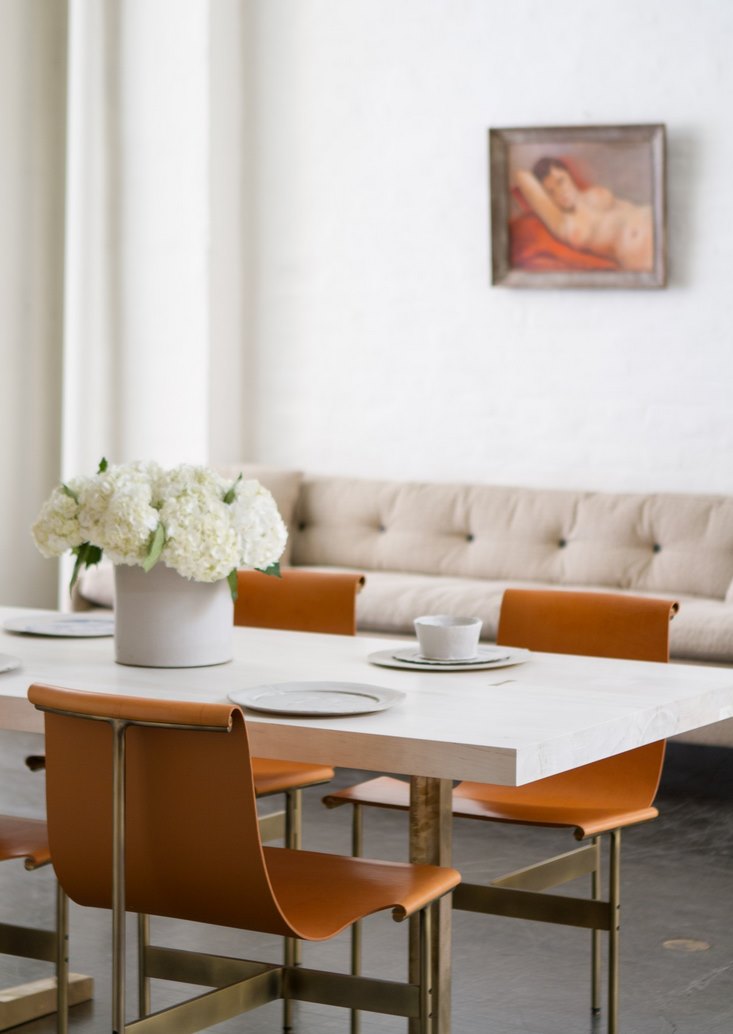 Last but not least, we celebrate the magic that occurs when trestle tables meet all-metal construction. Say hello to a trio of Design Workshop Metal Top Tables from West Elm. Solid blackened steel provides the tabletop material, while pipe fitting legs are the perfect finishing touch.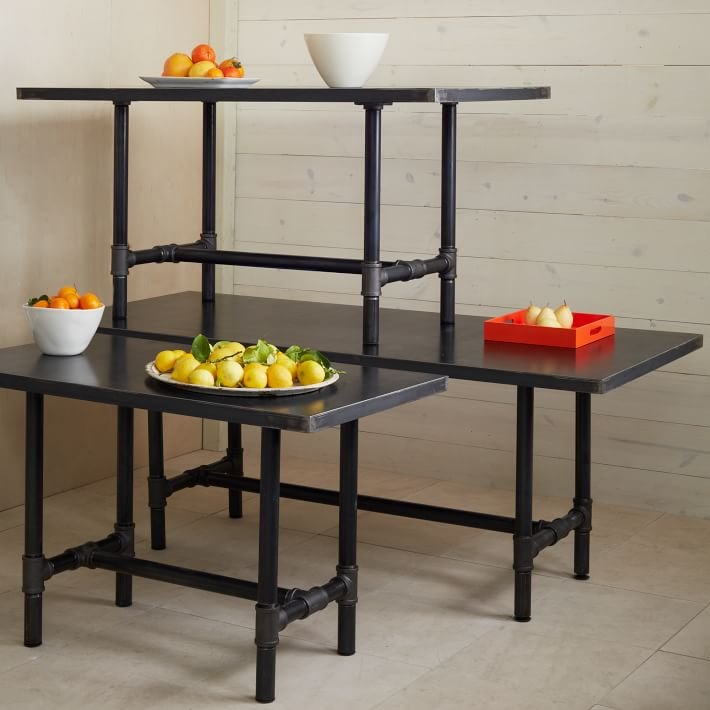 When it comes trestle table style, do you prefer an all wood construction, mixed materials (such as metal and wood), or all metal? Share your thoughts by leaving a comment below…
Liked the story? Share it with friends.