Some of today's most striking homes feature stucco exteriors, as this beloved finishing plaster creates a smooth, sleek look and can be painted to best suit the feel of the house. Looking for style inspiration for your stucco home? Or perhaps you're building a new dwelling and you're searching for ideas. Below you will find 20 gorgeous images that show the wide range and versatility of stucco, whether you prefer modern style or your heart is set on the traditional. Enjoy…
Modern Stucco Homes
We begin with modern stucco homes, as many of today's most stunning stucco finishes can be found on contemporary houses. Grey stucco combines with Spanish cedar on the home below from Altius Architecture, Inc.: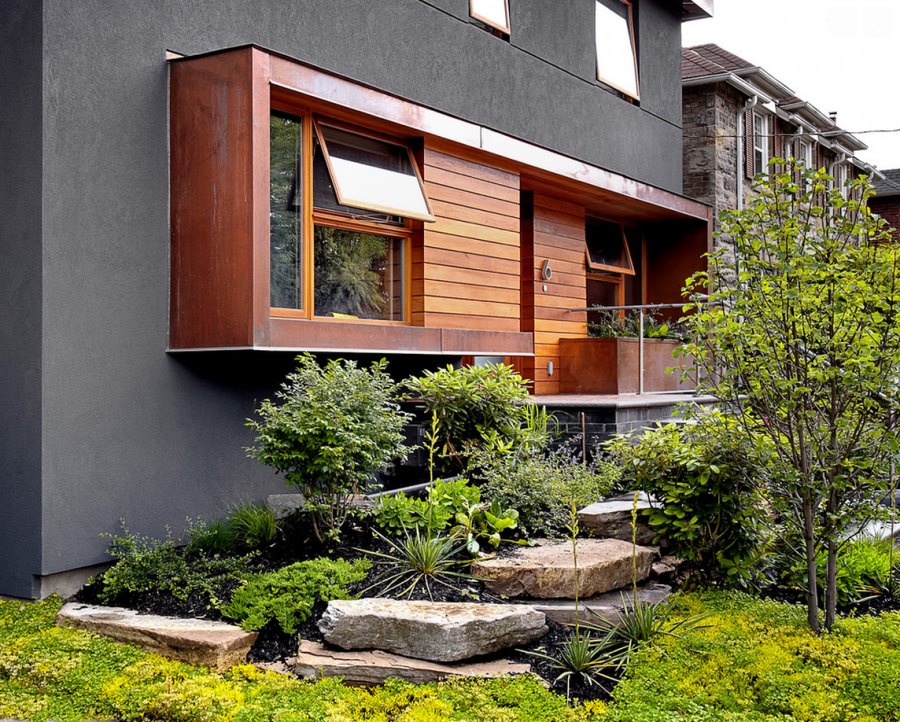 In fact, the combination of wood and stucco creates a rustic modern look that's perfect for natural settings. In the next image we see stucco paired with cedar siding. [photo by Gibeon Photography, from Stillwater Architecture]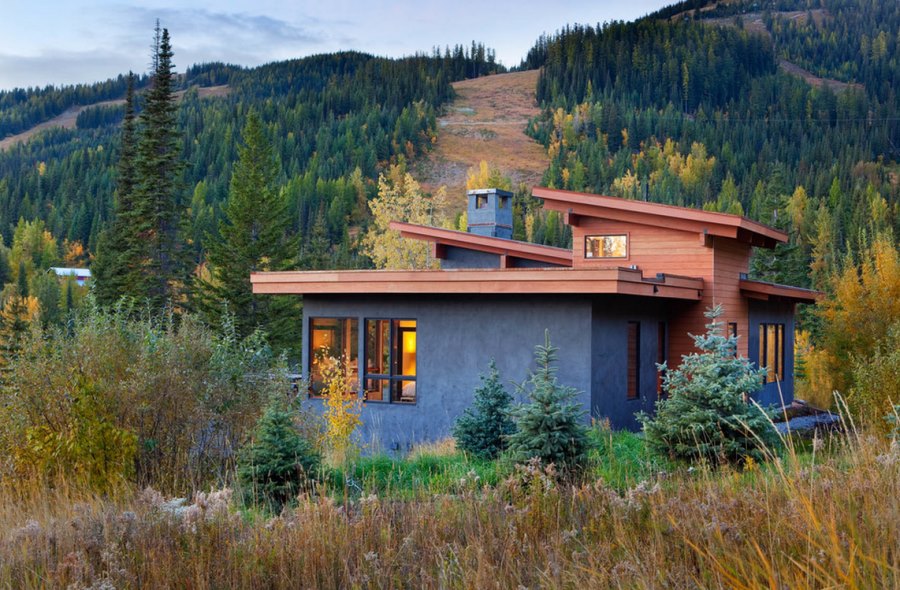 The clean look of stucco works well with ultra modern homes, as shown by this impressive dwelling from Williams Partners Architects. Boxy structures are a standout feature of this house with a view!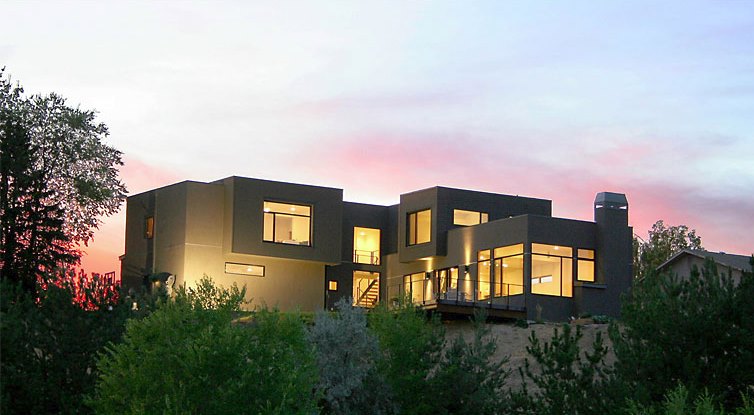 White stucco is a breath of fresh air—the perfect complement to tropical settings, as a breezy vibe is created when lush greenery meets light-hued homes. [photo from Putra Indrawan Photography]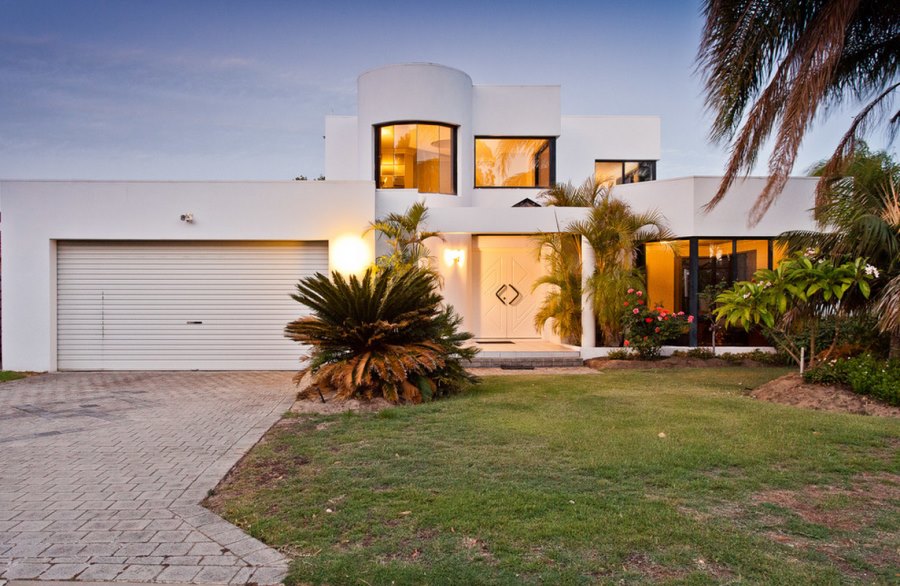 Since stucco is a clean slate, many homeowners whose dwellings feature stucco take great pride in their landscaping, from the welcoming front exterior to the back view. Note the inviting patio of this home from Williams Partners Architects: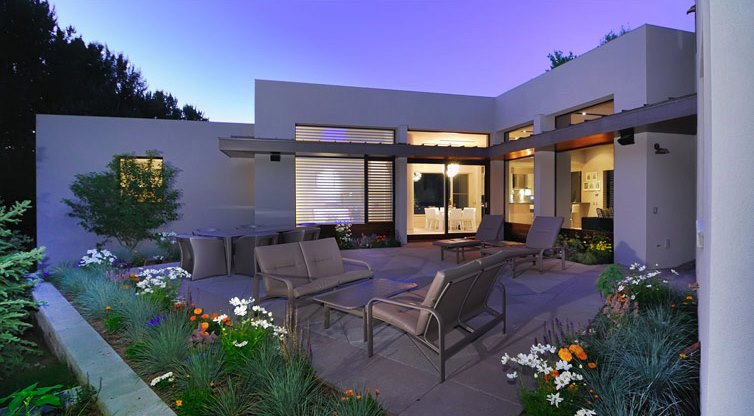 Don't forget the appeal of mixed materials! Just as wood and stucco is a powerful combination with grey homes, this blend is equally stunning when it comes to white stucco homes. This next abode is modern through and through, from the clean-lined structure to the patio featuring slabs that were individually cast in place. [from William Beauter and Jess Mullen-Carey of Make Architecture]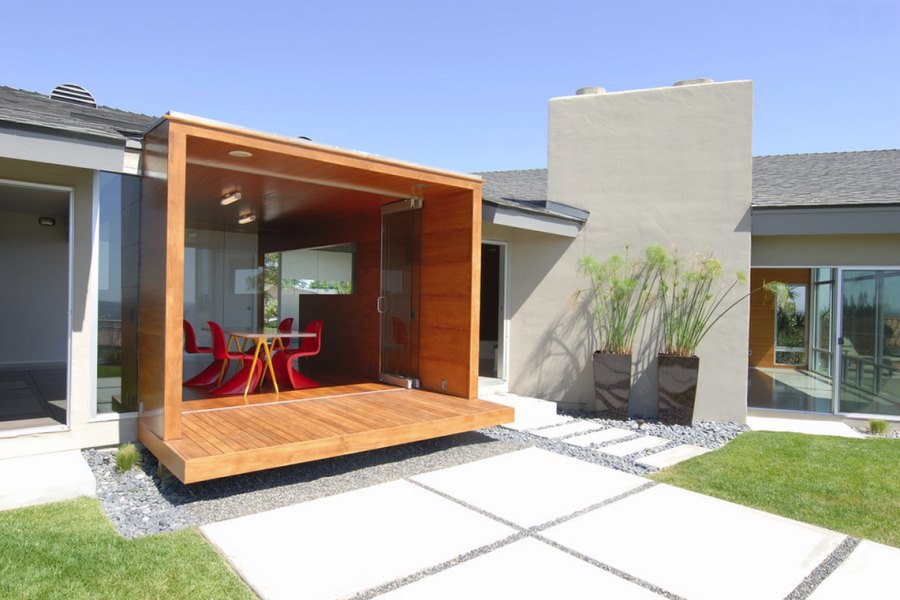 A long rectangular form is one of many standout features of this minimalist home. Add the clear cedar with a dark stain, and you have the pefect blend of light and dark. [from Christian Dean Architecture]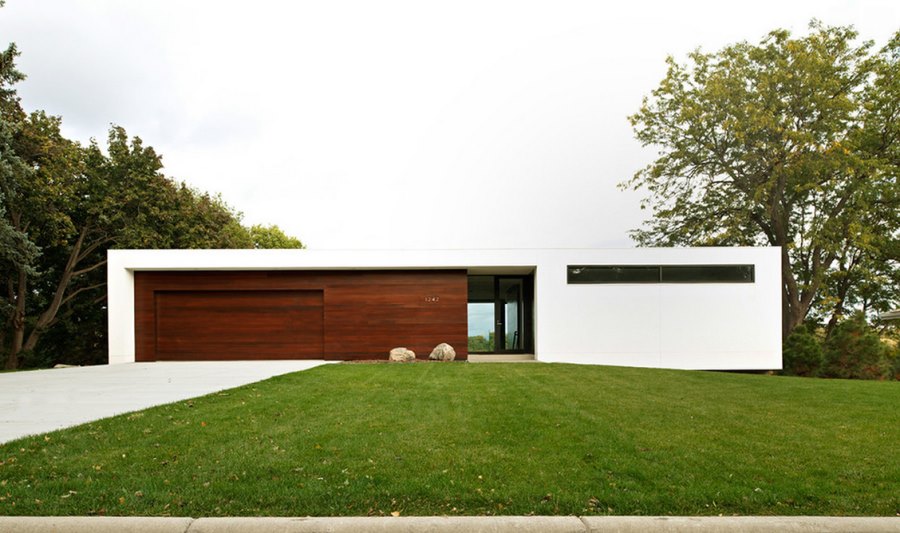 This modern stucco home celebrates Japanese style, especially in the front courtyard area. Note the variety of tones on the wooden siding, and the way this diversity enhances the look of the stucco on the exterior of the house. [photo from Trendhunter Art & Design]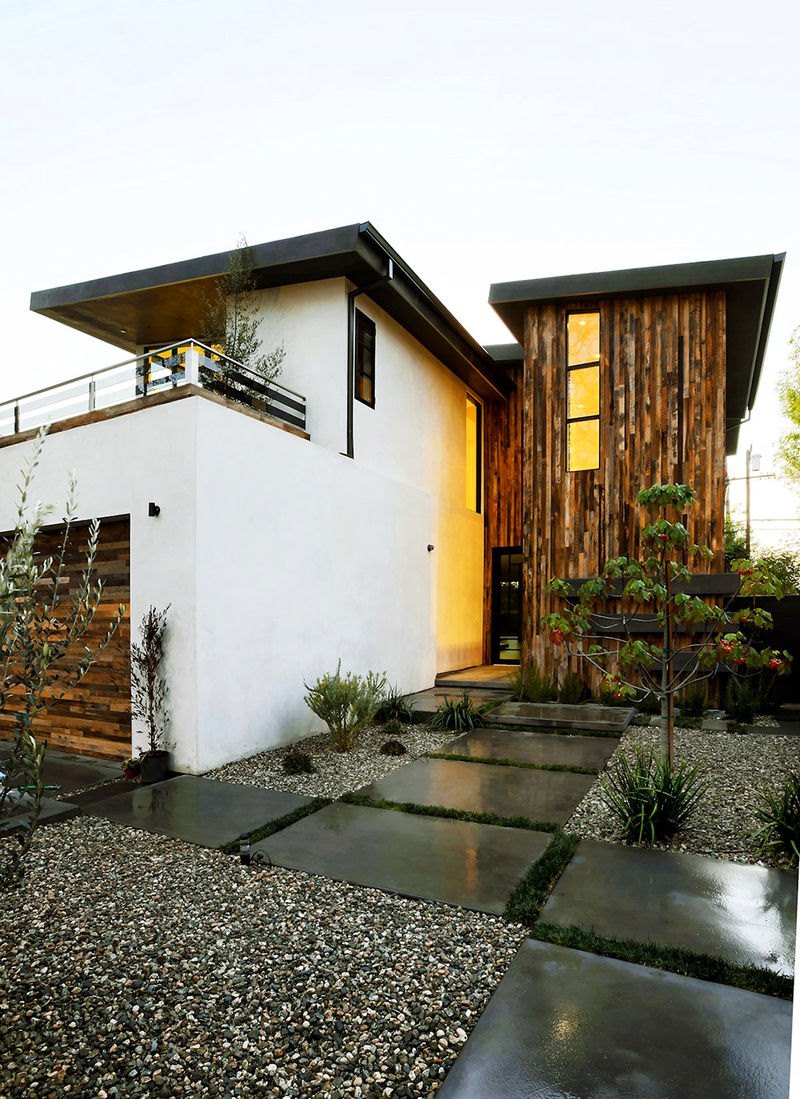 Angular style is alive and well when it comes to the form of this East Hampton house by Eisner Design. Cedar wood alternates with white stucco to create a modern dwelling that grabs your attention. [photo from chictip.com]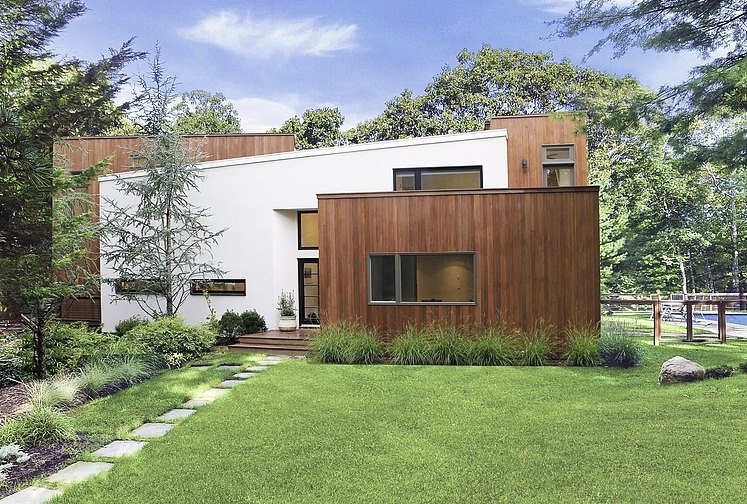 Ready to throw another material into the mix? How about combining stucco with wood and stone? Flawless, modern and chic! [from Eagle Ozkan Construction via Interior Design]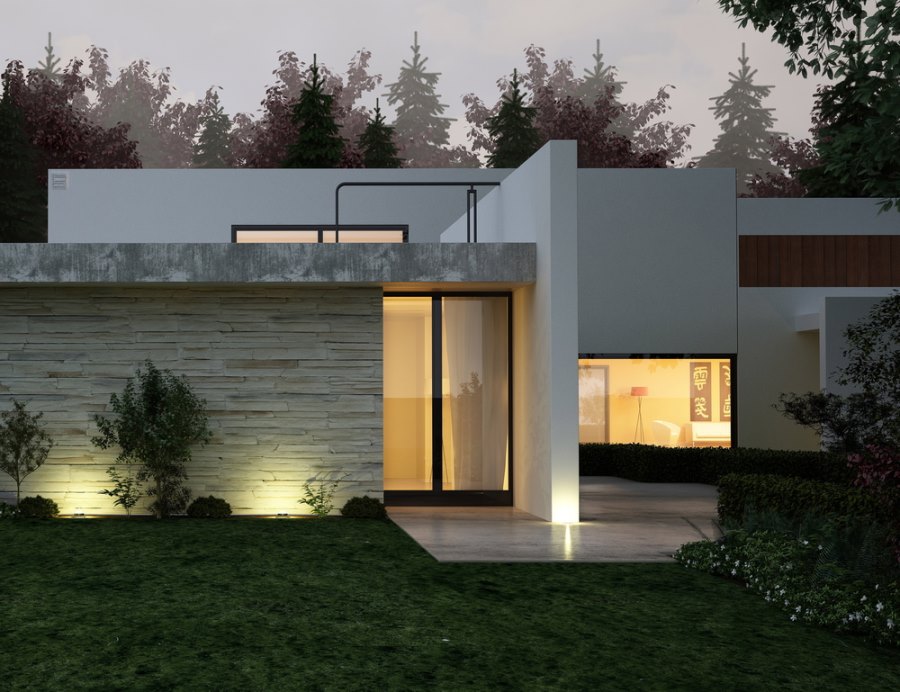 Wooden siding in a chevron pattern can be found on the first floor of this home, but check out that tree bark that adds unforgettable flair to the second story! Metal planters on the ground mirror the dark tones of the bark. [photo by Michael Moran, from Meditch Murphy Architects]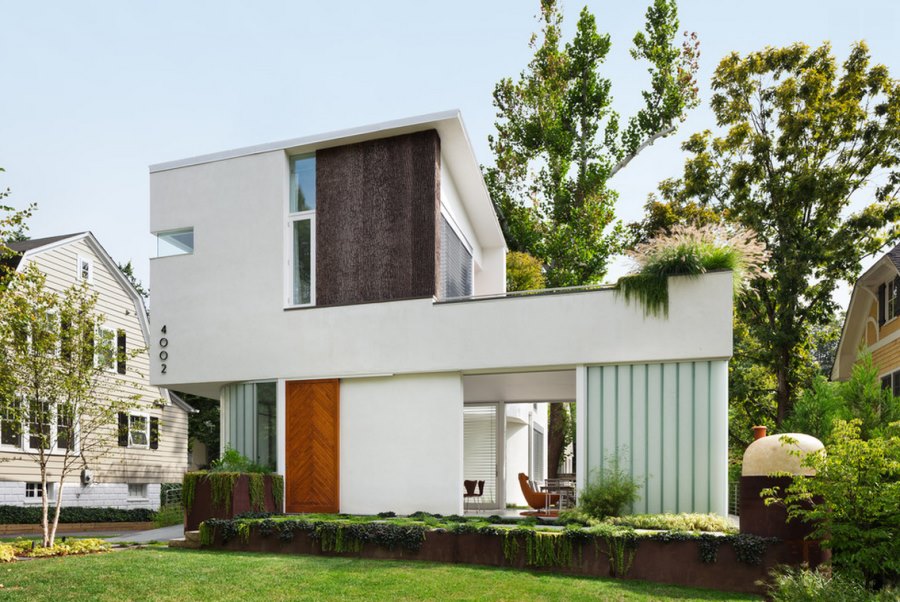 Traditional Stucco Homes
Ready to get traditional? Stucco can be found on the exteriors of some of today's most charming homes, like this lovely residence from Anne Decker Architects: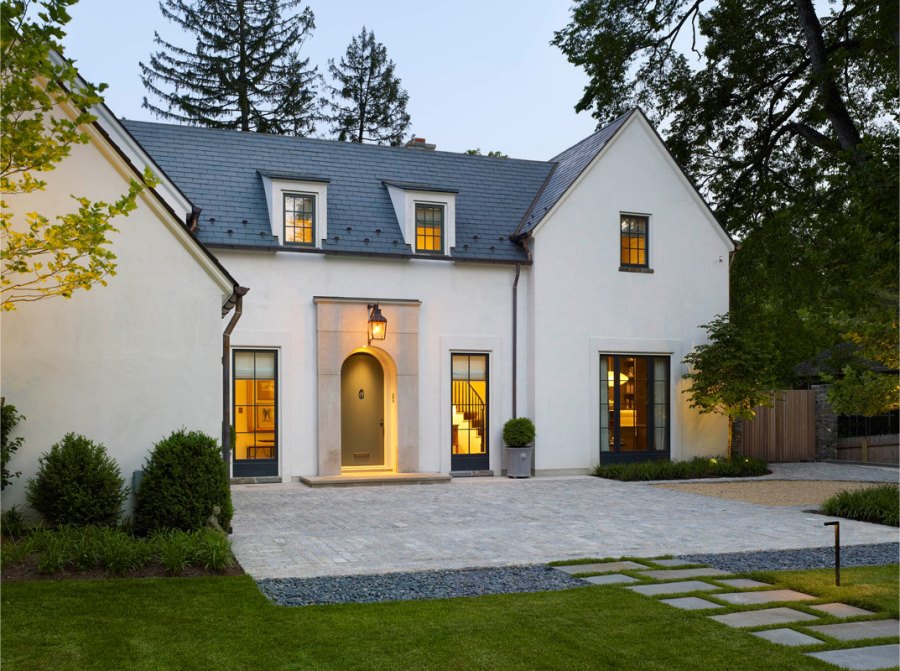 Metal roofs are popular choices for traditional stucco homes that feature a dash of modern flair. No wonder landscaping utilizing native plants such as silver ponyfoot and blue agave works so well at the entrance of this house from Ryan Street & Associates: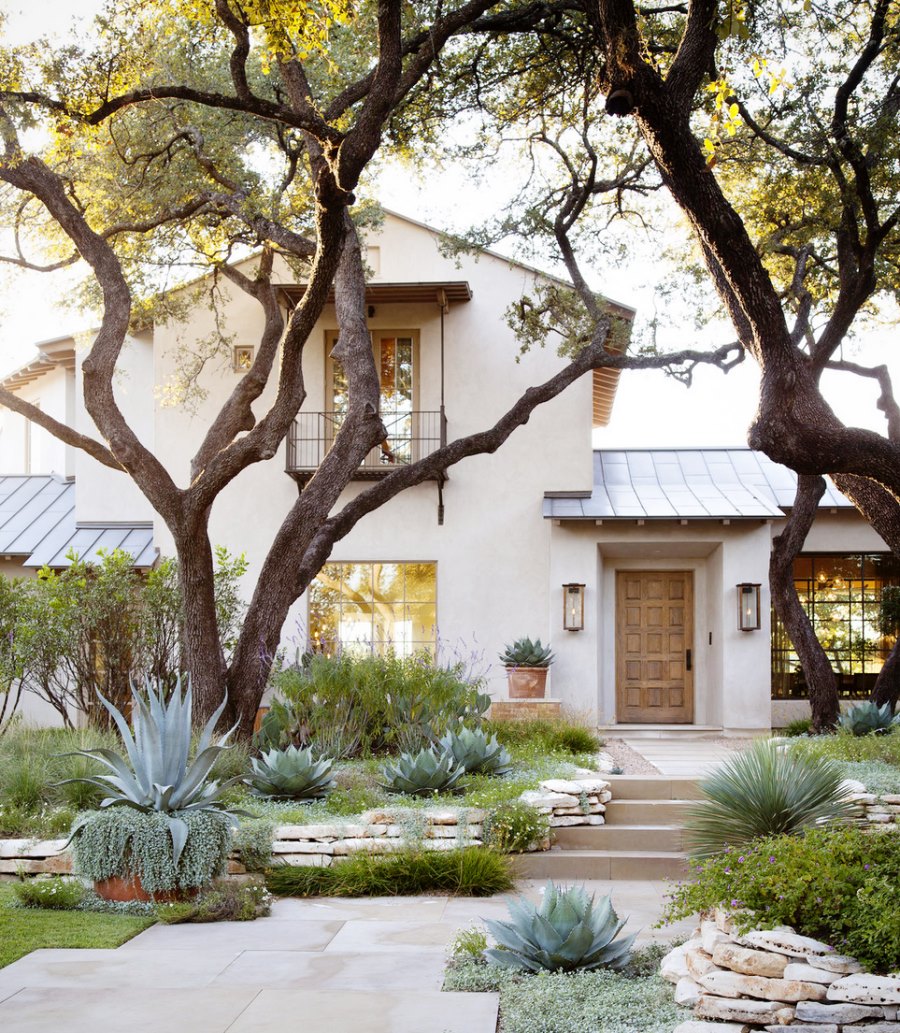 Here's another stunning home from Ryan Street & Associates. The clean feel of the stucco no doubt inspired the clean-lined entryway featuring gravel and rectangular stone: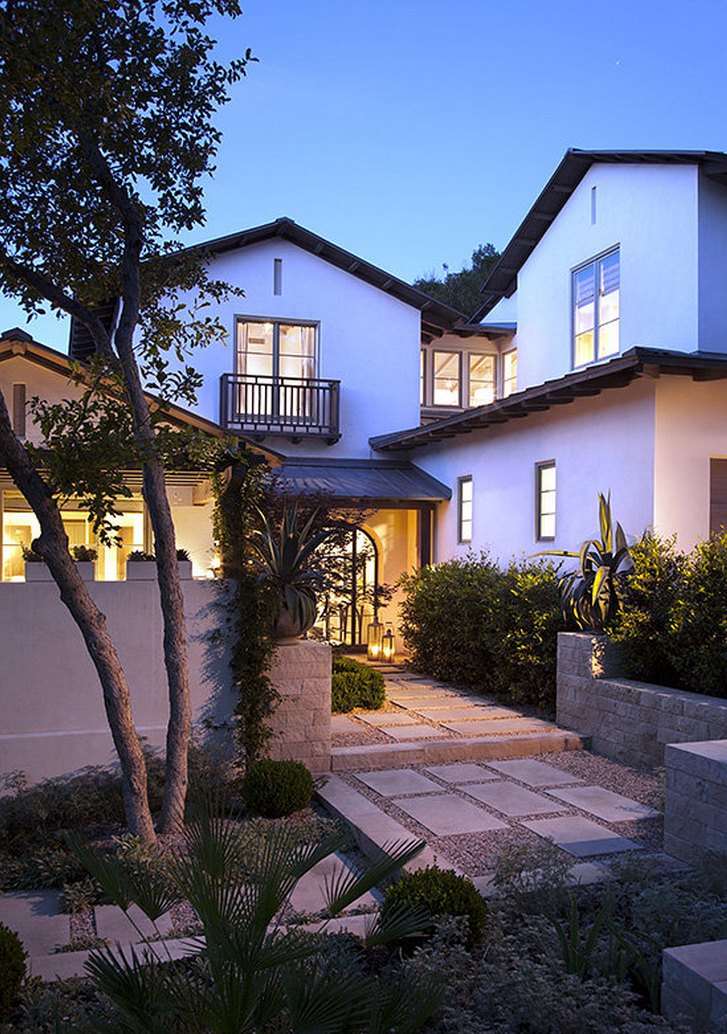 White stucco creates a refreshing feel on the exterior of this next featured home. Note the way greenery in deep tones adds a charming element to the front of the residence! [from Solstice Architects]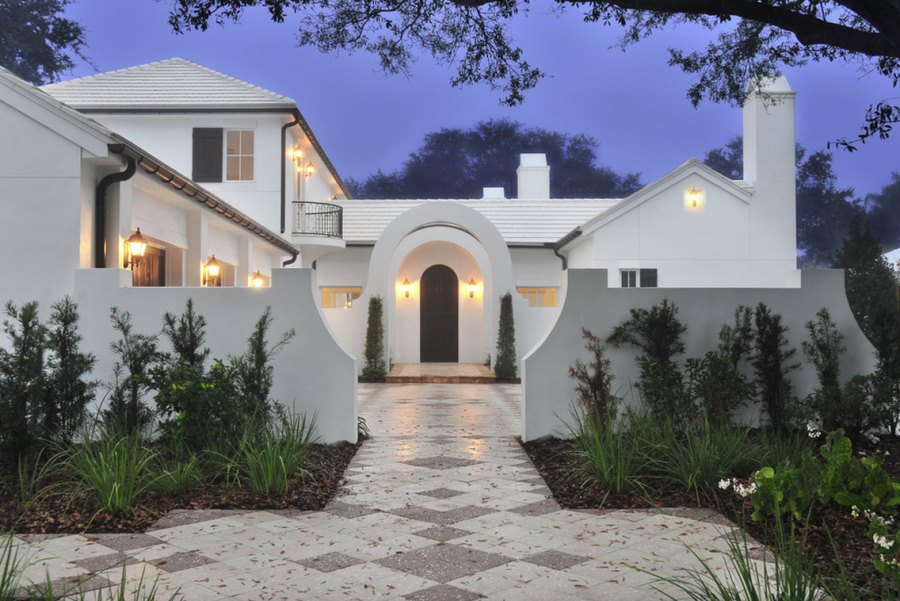 Manicured greenery truly shines when it's placed in front of white stucco homes. The storybook feel of the plants mirrors the storybook feel of the home below. Note other charming touches such as French doors and matching urns on the wall near the entrance. [from Northworks Architects via DecorPad]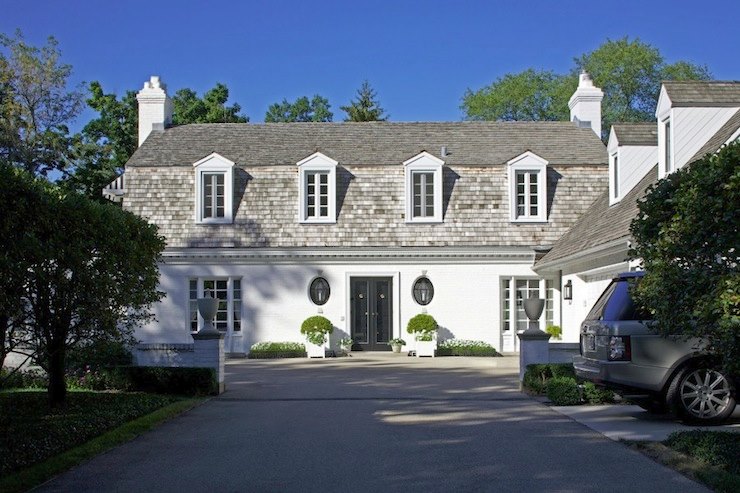 As with the home above, the residence below features a shingled roof, a popular choice for traditional stucco homes. [from Studio William Hefner via DecorPad]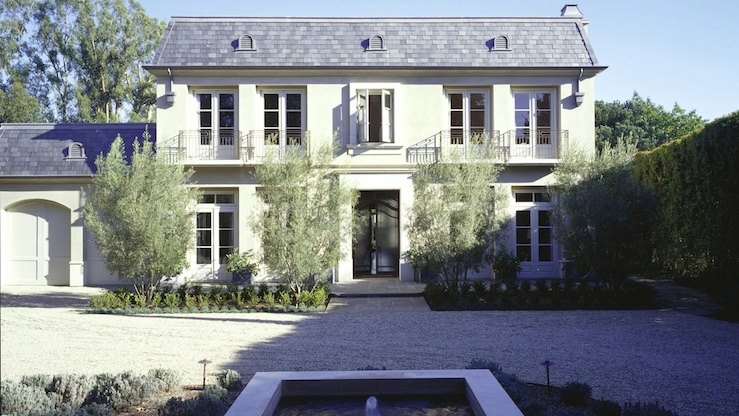 A tropical vibe is created by the white stucco of the home below, the minty color of the shutters (which mirrors the deep blue-green of the pool), and the palm trees that surround the house. [from John McDonald Company]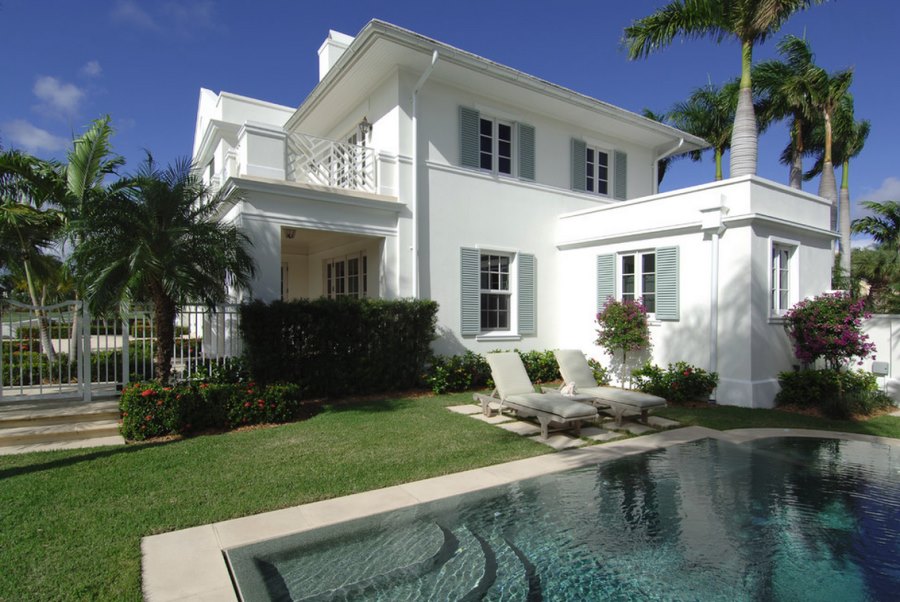 Contrast is a wonderful thing when it comes to white stucco! In the next image, we see how dark trim beautifully complements a creamy stucco home, highlighting the large number of windows. [from Form Interior Design via DecorPad]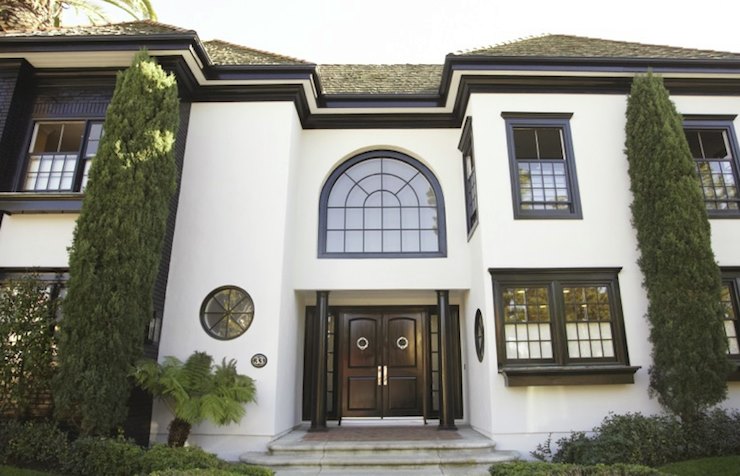 Last but not least, we see a Mediterranean-style stucco home in the image below. You've probably seen stucco on a large number of homes in this style, and it's no wonder! The white finish is an ideal counterpart to the red-tiled roof. [from Studio William Hefner]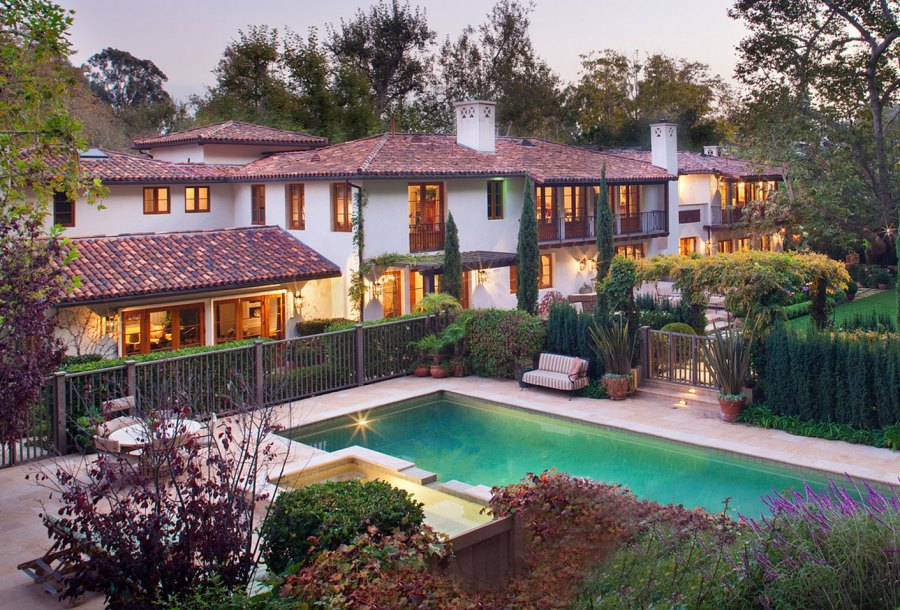 When it comes to stucco homes, do you prefer modern flair or traditional style? Share your thoughts by leaving a comment below…
Liked the story? Share it with friends.