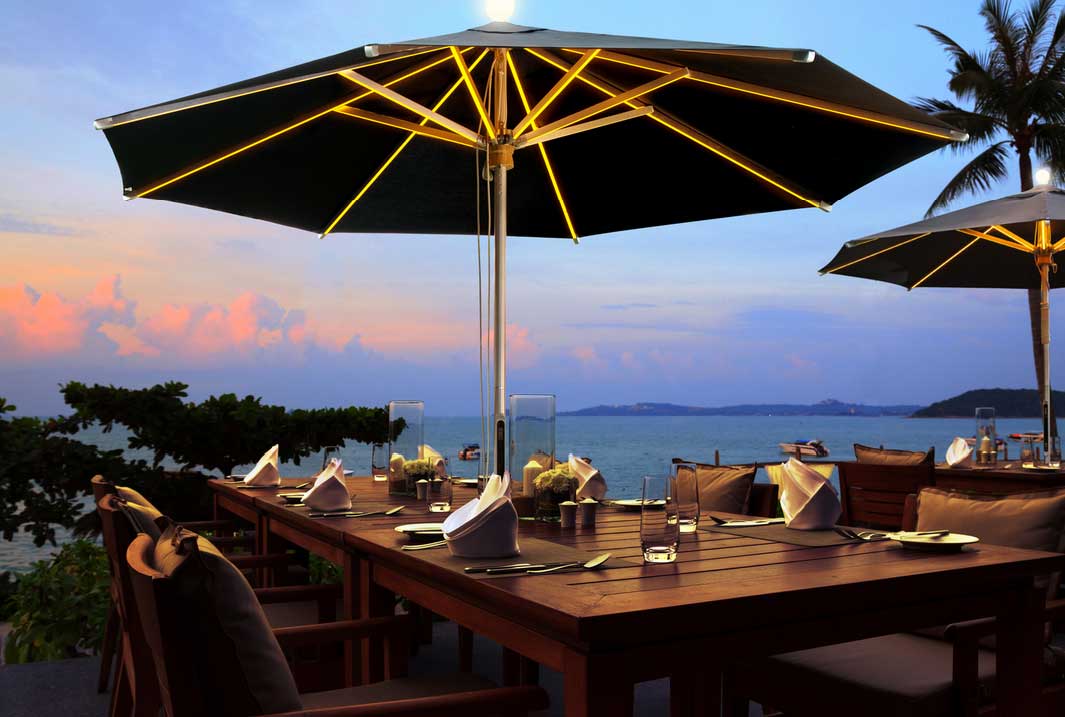 It's finally summertime! The coming of the solstice means longer days, shorter work hours (hopefully), and warm-weather soirées that last well into the night. Outdoor entertaining is always a treat, but a sprinkling of luminous accents can really add some extra icing on the cake! If you're looking for some new ways to lace your next al fresco event with some twinkle, check out our favorite ideas for unique ways to light up the night in style.
A Dazzling Backyard Escape
Serving as both an outdoor lamp and a place to sit, Duncan Meerding's unique cracked log stool is a visually stimulating conversation starter as well. The artist makes each one out of salvaged timber and LEDs.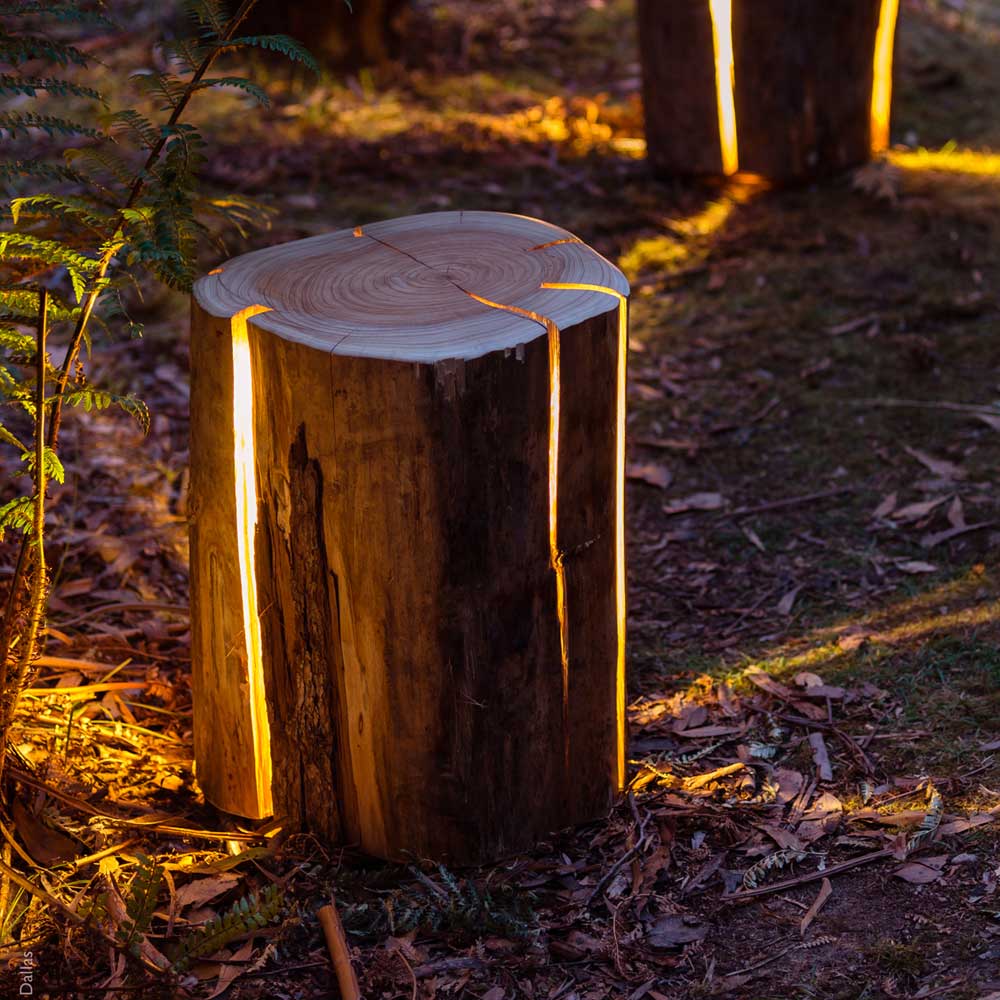 Another double-duty option, the NI by Slik Outdoor Living is a stunning LED parasol that also serves as a functional accent lamp.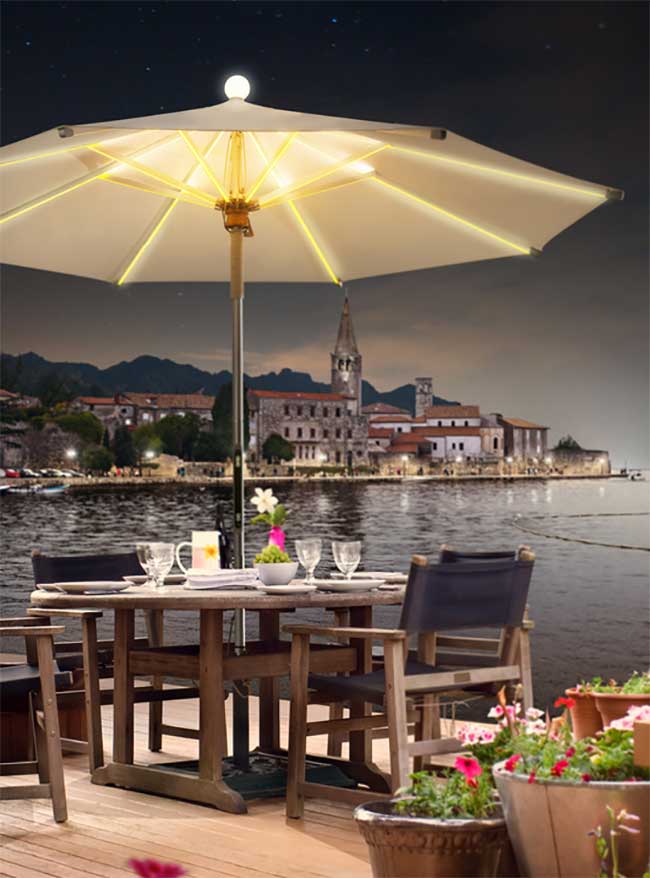 Lead your guests to your backyard bash in style with these ethereal solar-powered LED paver bricks. They can be wedged between your regular pavers for a built-in look or simply placed along a path or in grass for a more temporary installation. And because they're powered by the sun, there are no wires or bulky battery packs to trip over!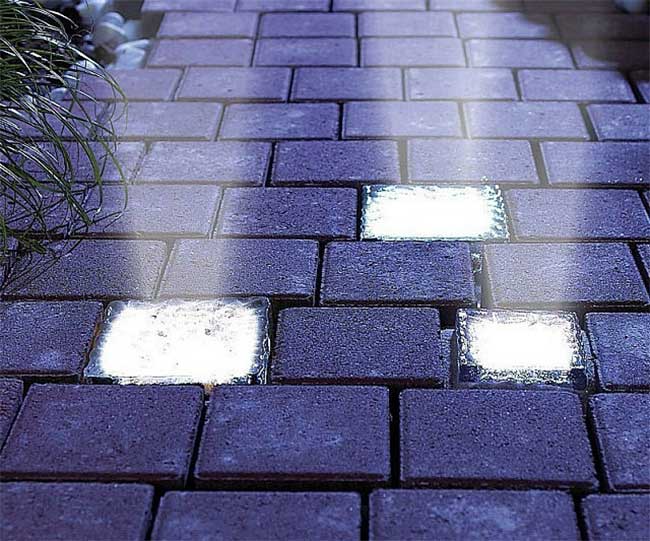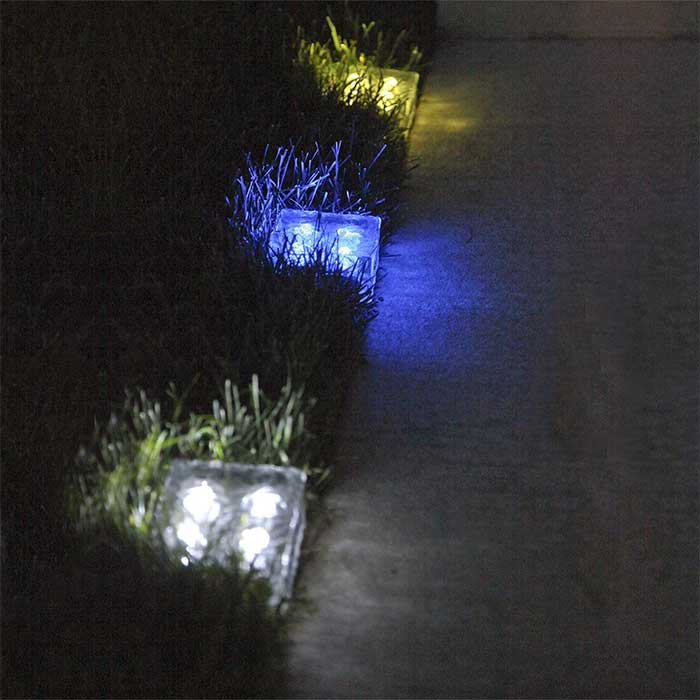 There's something about these oversized Vas planters by Serralunga that give any outdoor scene a surreal feeling like stepping into a fantasy world. Lit up by LEDs, they'd look especially gorgeous alongside a pool or other reflective body of water.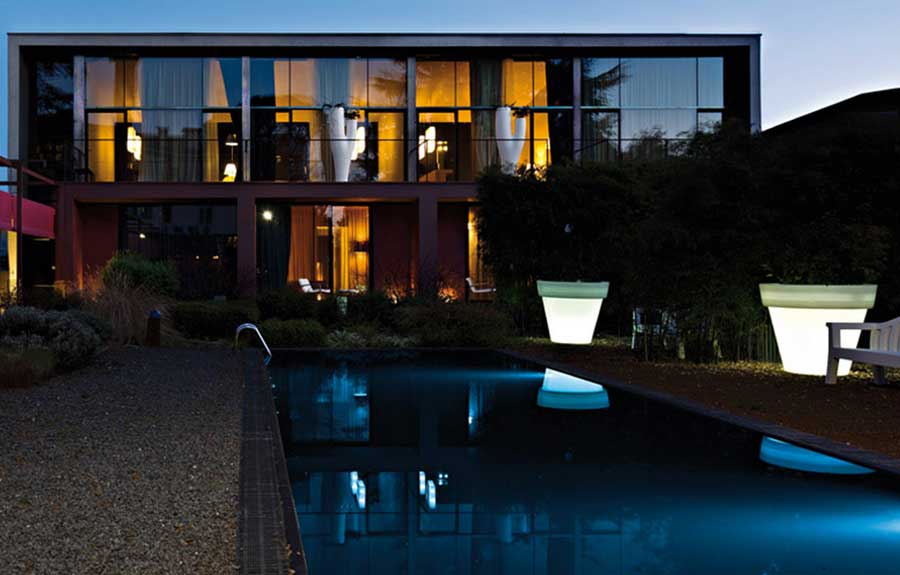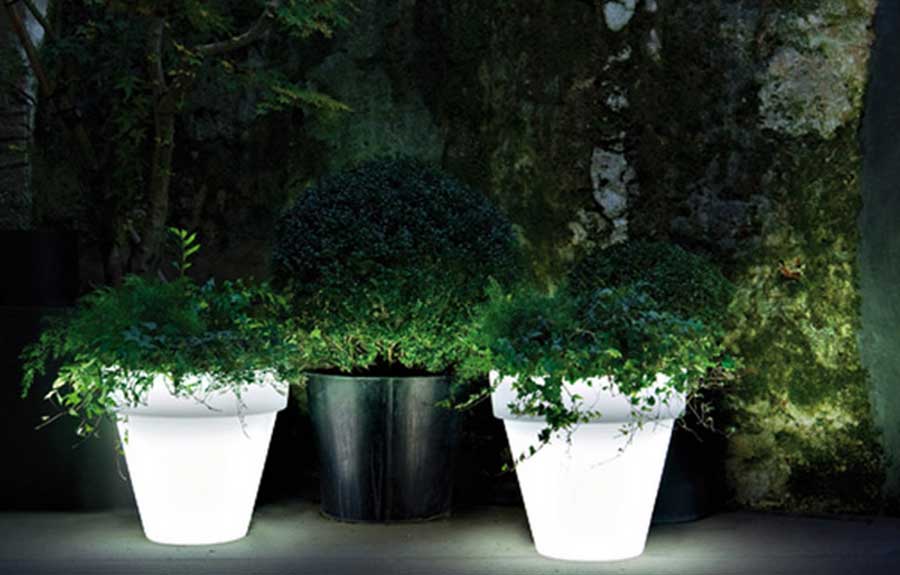 Low-Tech, Power-Saving Delights
Outdoor lighting fixtures can be pricey, and your electricity bill can soar if you are constantly hosting evening events. One way to keep these costs at bay is to opt for a power-free option like glow-in-the-dark gravel and pebbles. These non-toxic paving options are coated with a paint that soaks up sun during the day so that they can glow at night. No electricity necessary.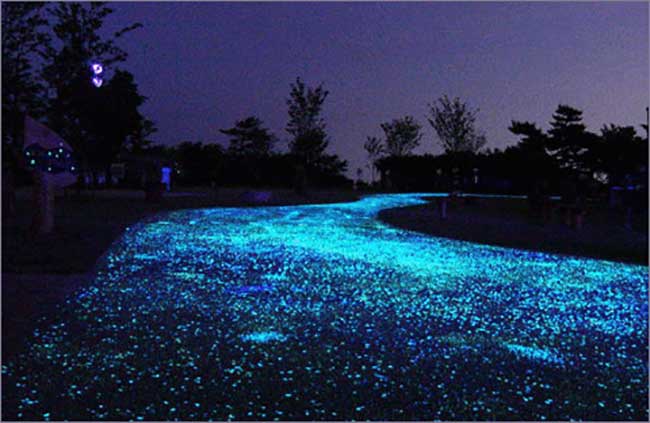 For another low-tech lighting solution, check out these charming DIY candles that you can make out of repurposed teacups and saucers. They'd be a lovely addition to a nighttime tea party. Or, for an added bonus, use a citronella-scented wax to keep bugs at bay.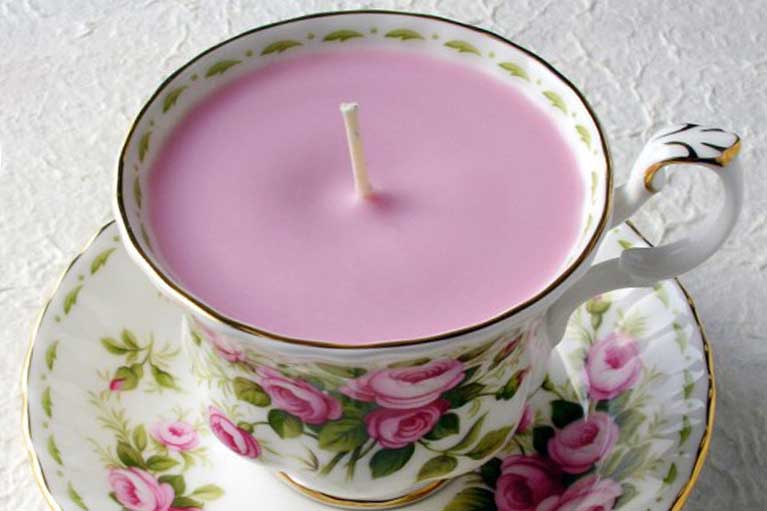 For a tried and true favorite, you can't go wrong with the sweet look of hanging mason jar candle holders. They're a snap to make but if you feel like you need help getting started, Darby Smart can send you all of the supplies and instructions you need in a handy kit.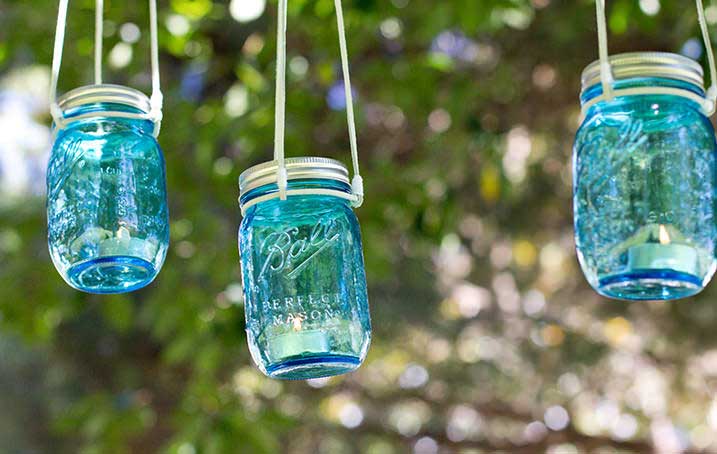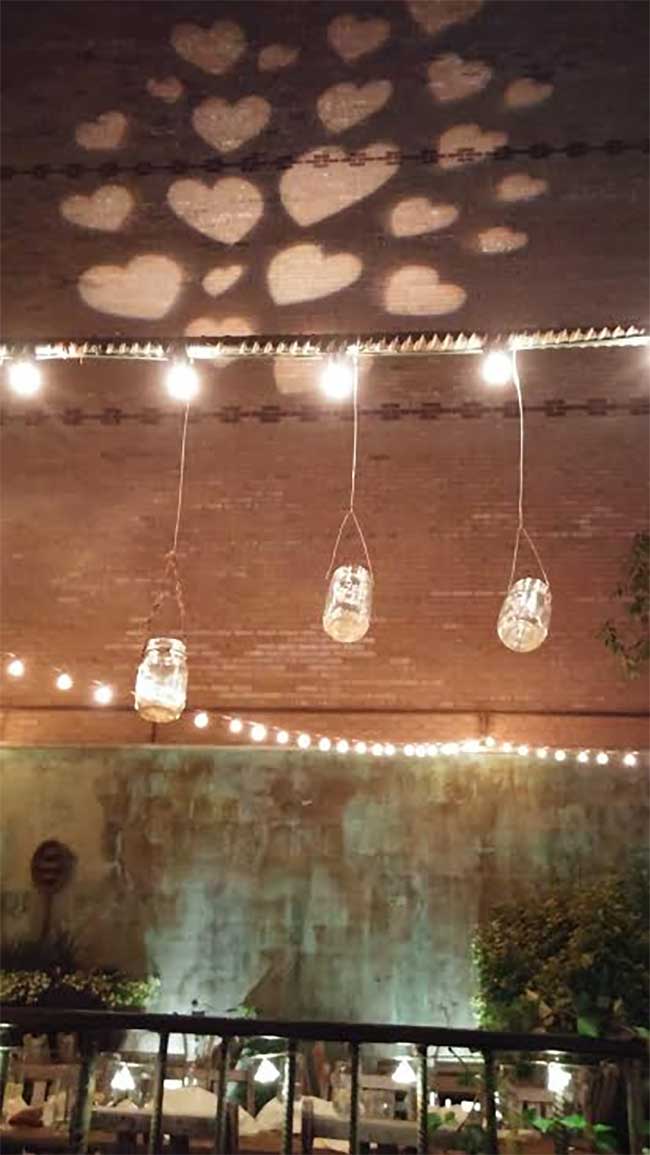 String Together Magic!
For a truly fairy tale-like setting, simply wrapping a few large trees with string lights is an effective way to create an intoxicating air of romance and drama. This gorgeous scene from Elise and Ruben's southern fusion wedding was captured by photographer Steven Michael and spotted over at Ruffled.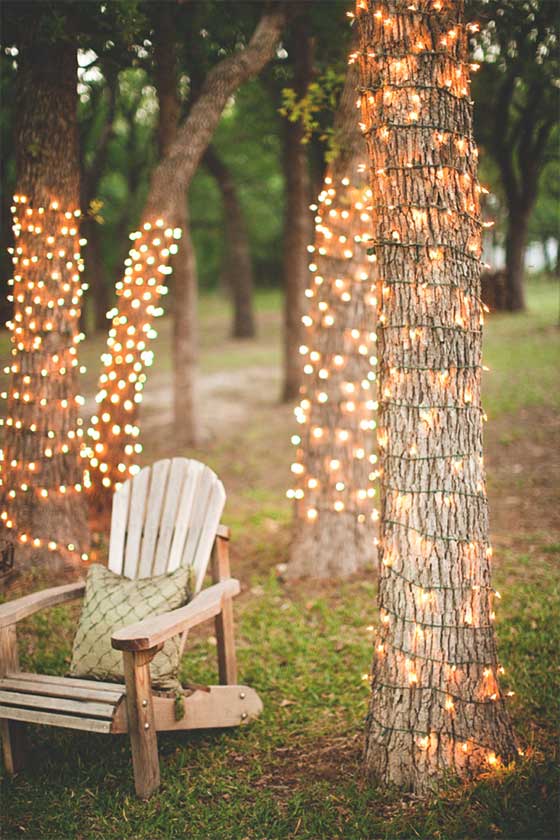 And finally, though they might not be anything new, globe lights will always be a surefire way to add just the right amount of twinkle to a summer evening. If you want to get as much bang for your buck as you can out of these babies, try hanging them right at the entrance of your party for an increased wow factor.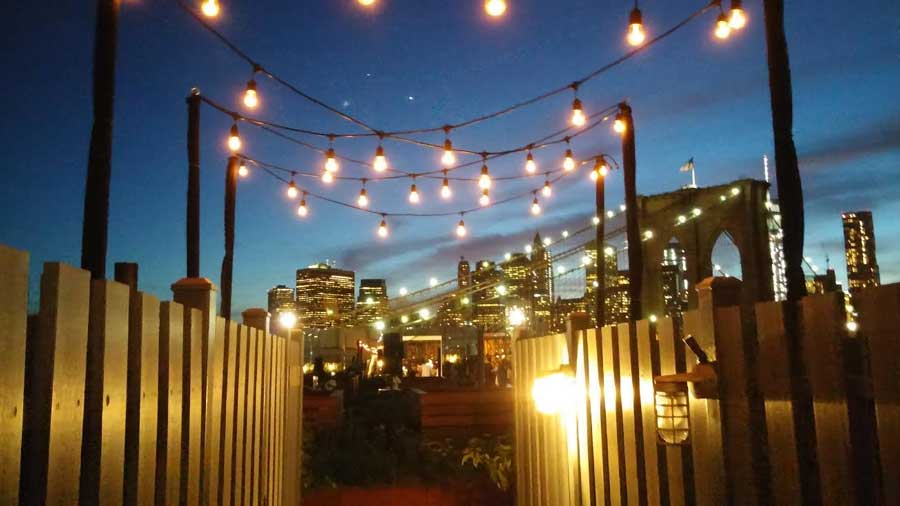 We hope our roundup of outdoor lighting ideas inspires you to host a dazzling nighttime affair!