If you love rustic design that is inspired by the simplicity and efficiency of a distinctly rural lifestyle, then you will quickly fall in love with the beautiful Loma House in Cuenca, Equador. Coming with a rich heritage, the home embraces a modern lifestyle while staying true to its storied past. The exterior of the home with its plastered walls and red clay roof tiles not only paints a picture that moves away from mundane modern homes, but also offers lovely natural insulation in a hot, tropical country.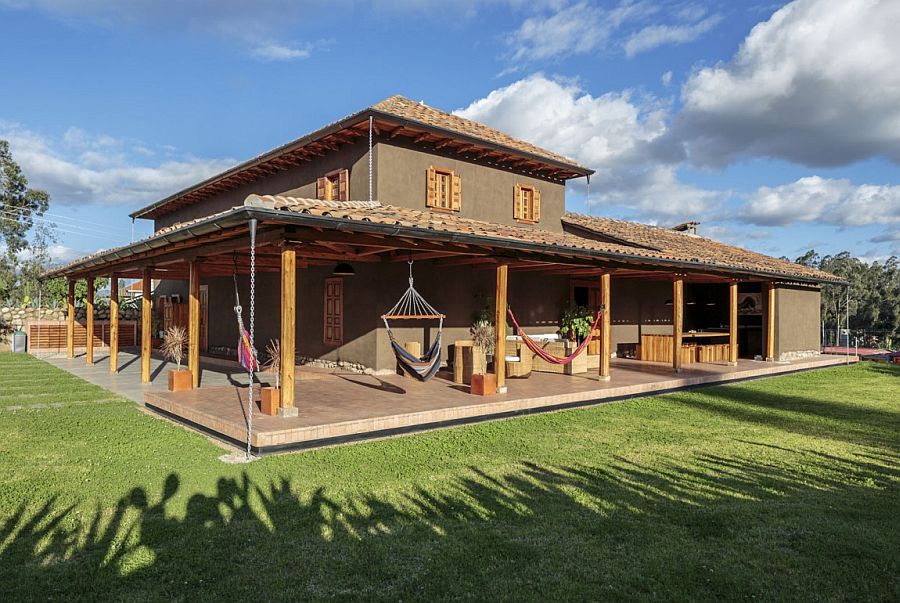 Nestled on the highest part of the property and designed by Iván Andrés Quizhpe, the dwelling showcases the many benefits of adaptive reuse of structures and the unique blend of styles that they unleash. The old floor plan was altered, and the existing rooms and boundaries inside the house were altered to promote a more interactive, modern lifestyle. Meanwhile, the exterior got a simple facelift. The original ambiance of the home was kept intact, even with the addition of modern glass and steel partitions that allowed for a better flow of natural light. Multiple living areas, family rooms, a dining area, a kitchen, a home office and a library are arranged around the mesmerizing central courtyard that ends up stealing the show!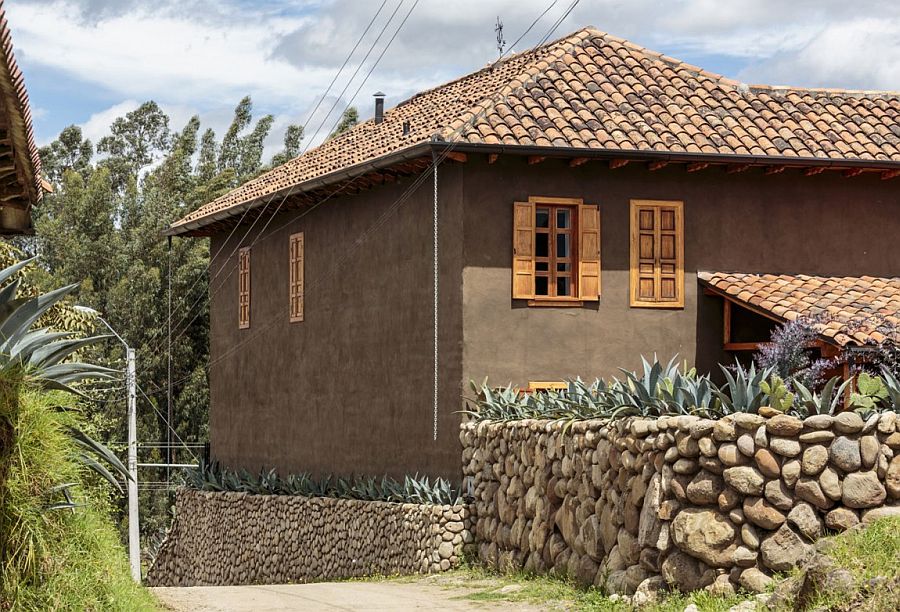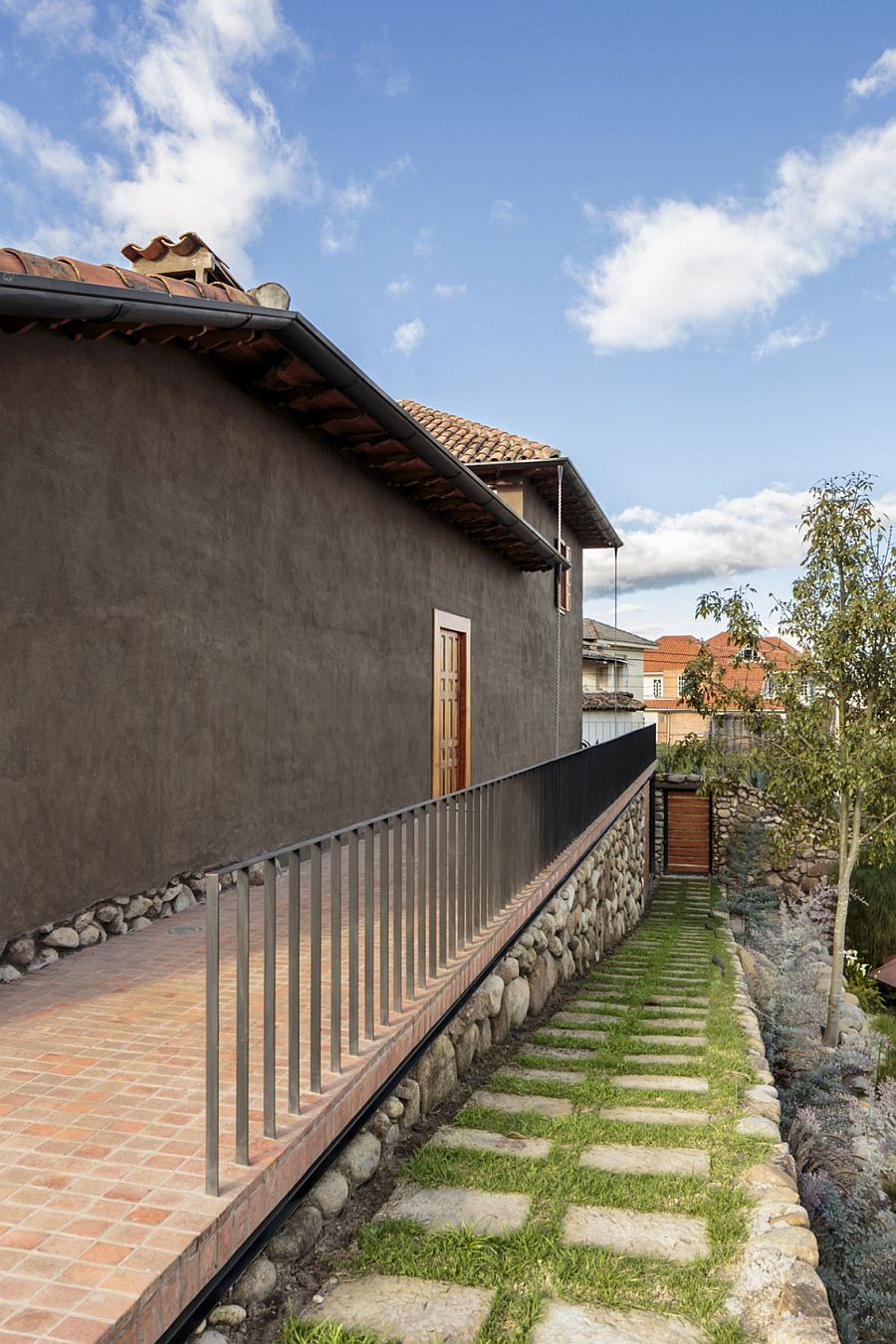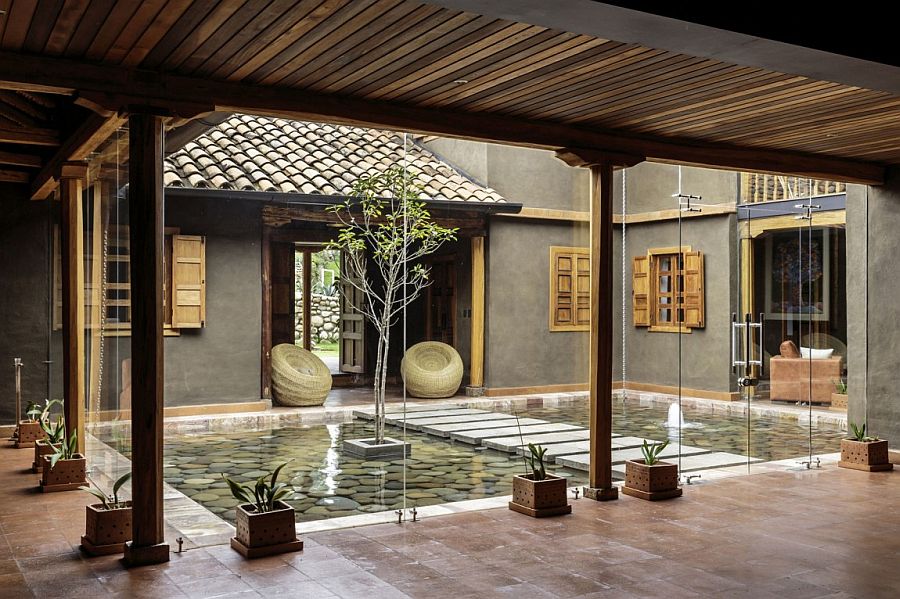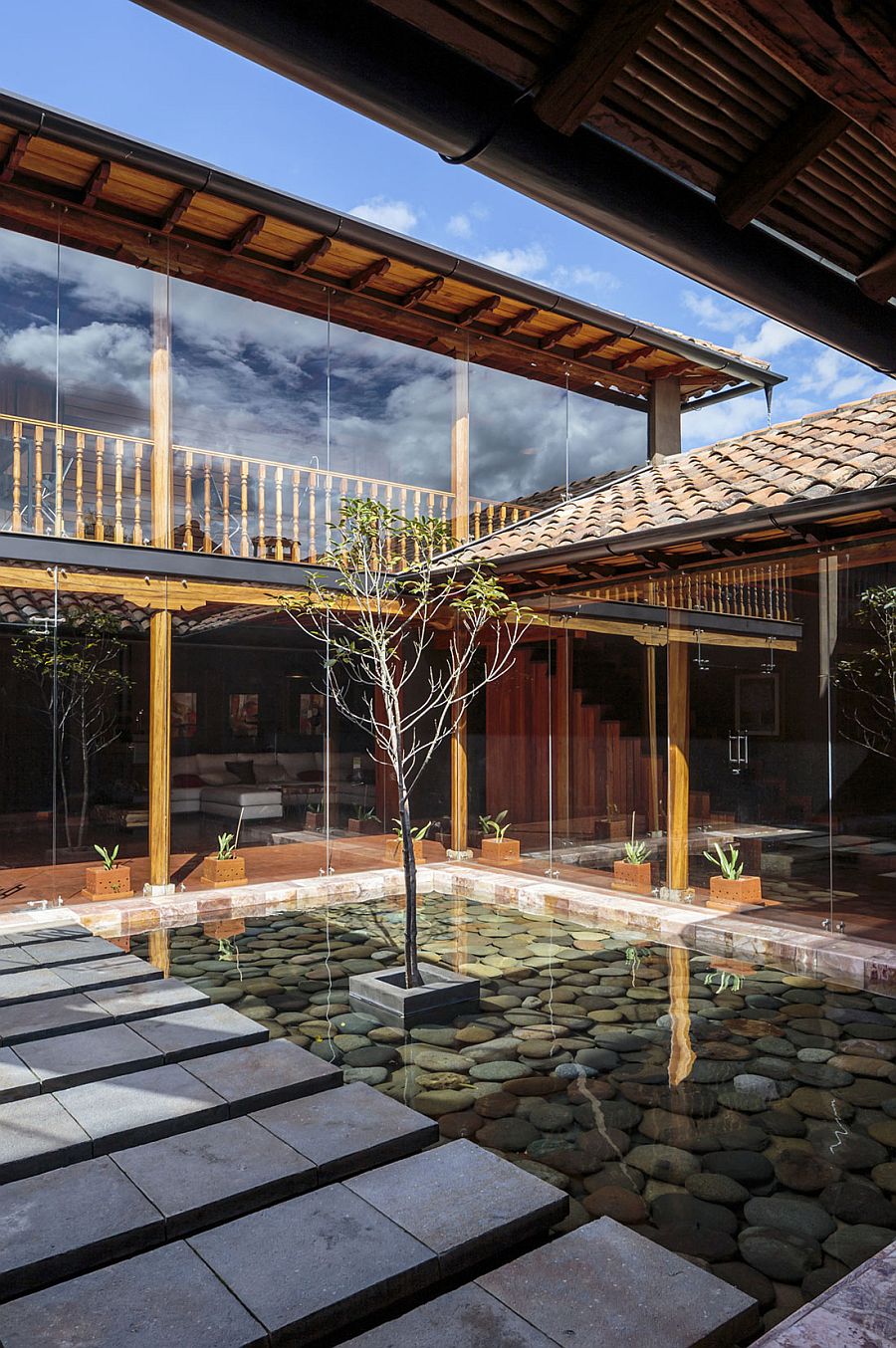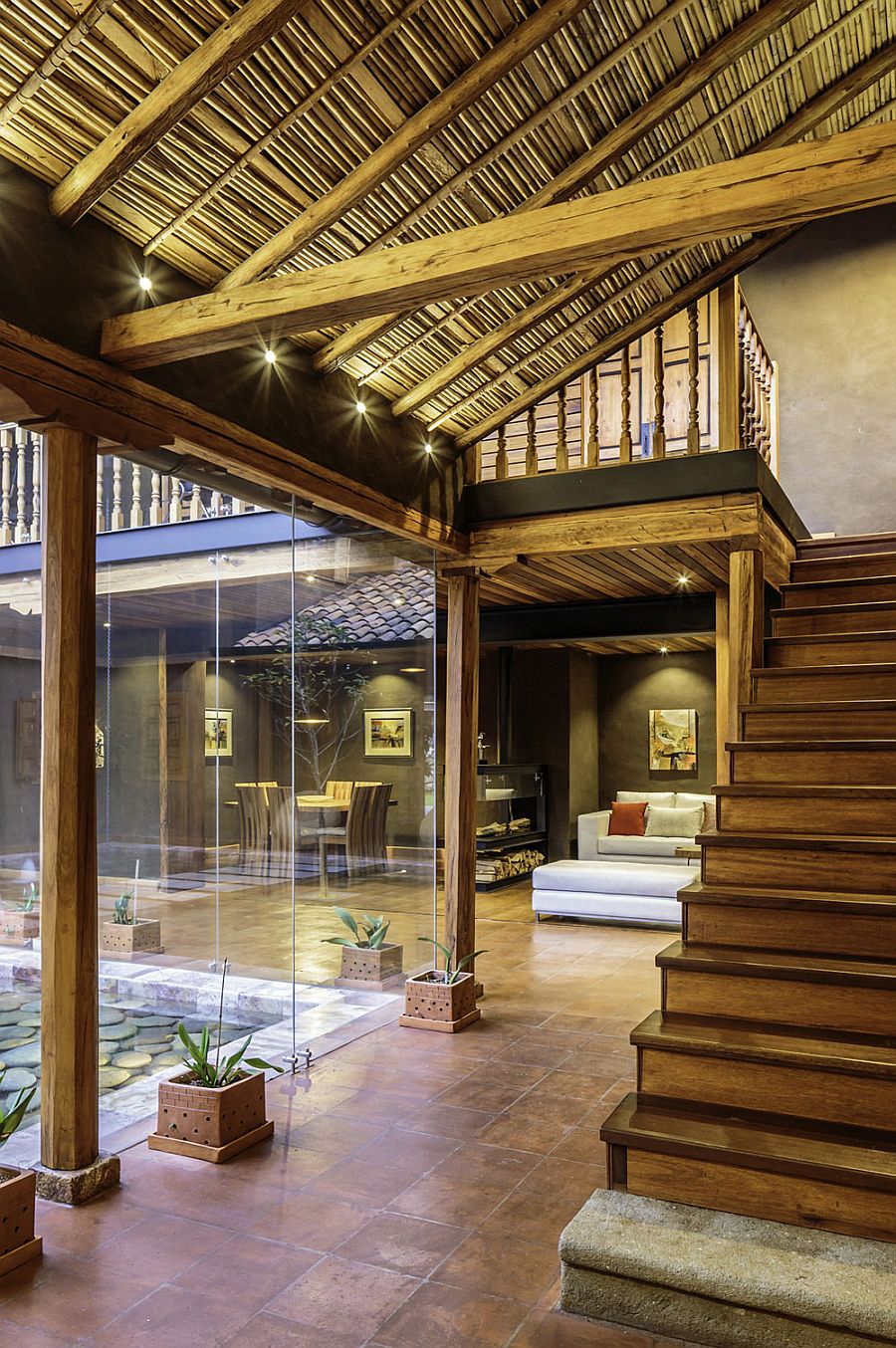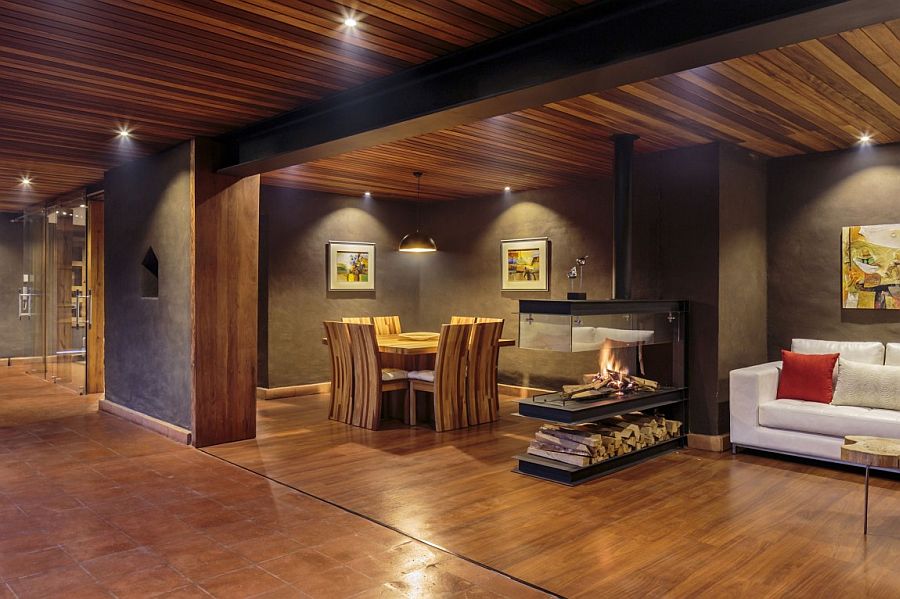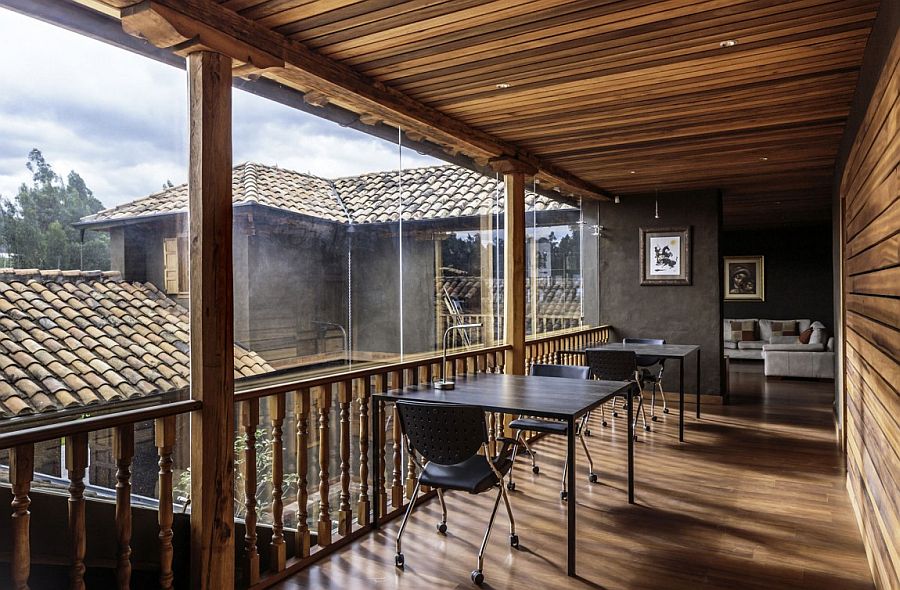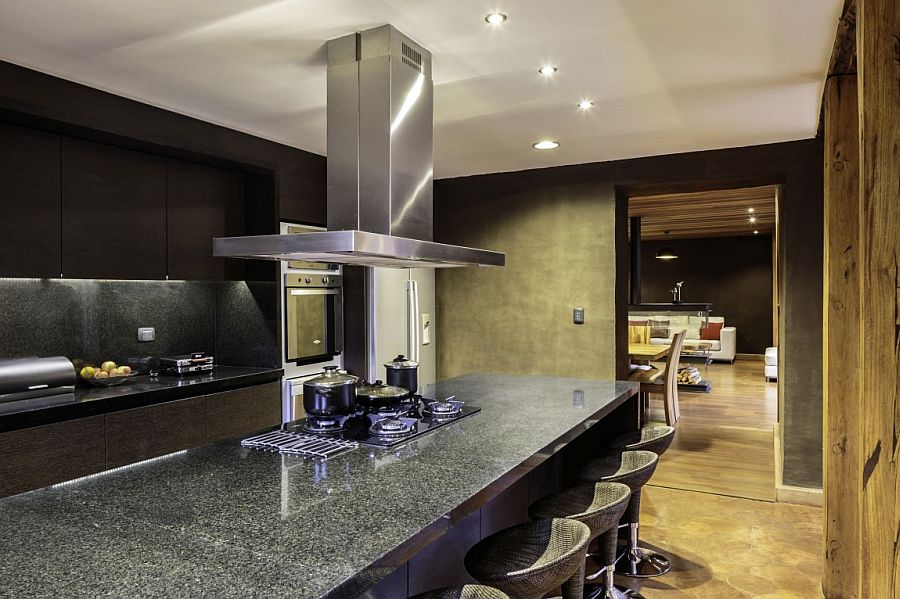 The tranquil water feature filled with river rocks and an Arupo tree truly transforms the entire atmosphere inside the house and creates a soothing getaway that can be accessed from pretty much every room of the home on the lower level. Bedrooms and bathrooms are placed on the top floor and offer complete privacy along with wonderful views of the neighborhood. Materials from the original façade such as rock, dirt, eucalyptus wood, hay and reed were used throughout the smart renovation, making this a truly efficient and enchanting makeover. [Photography: Sebastián Crespo]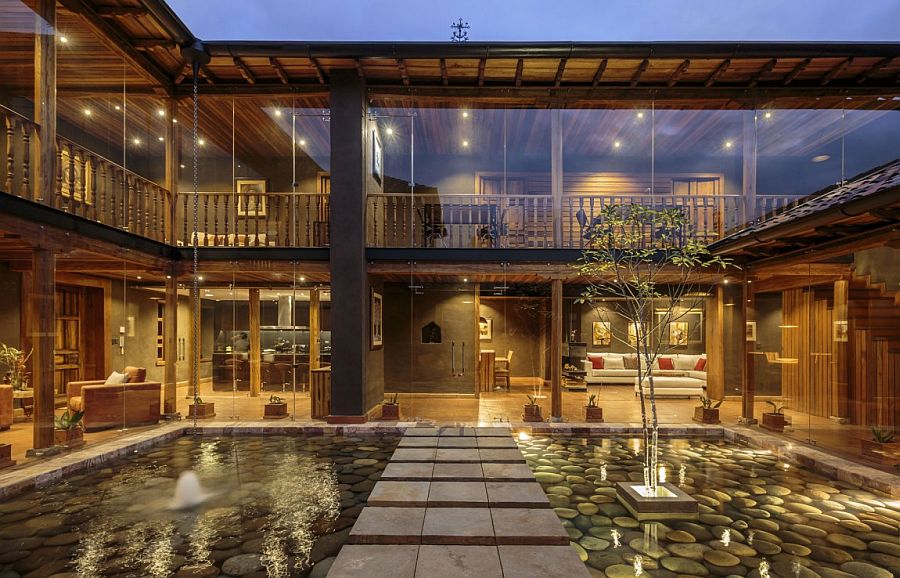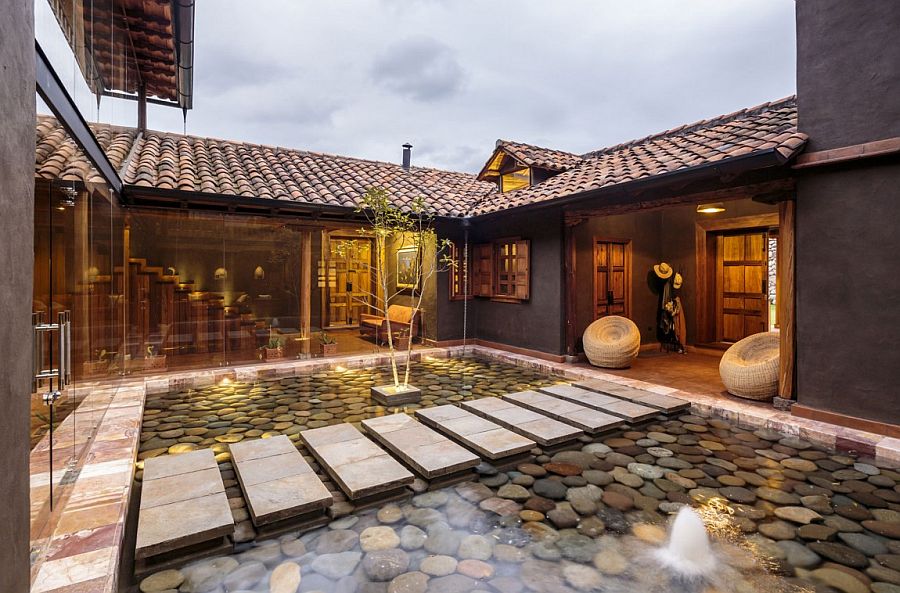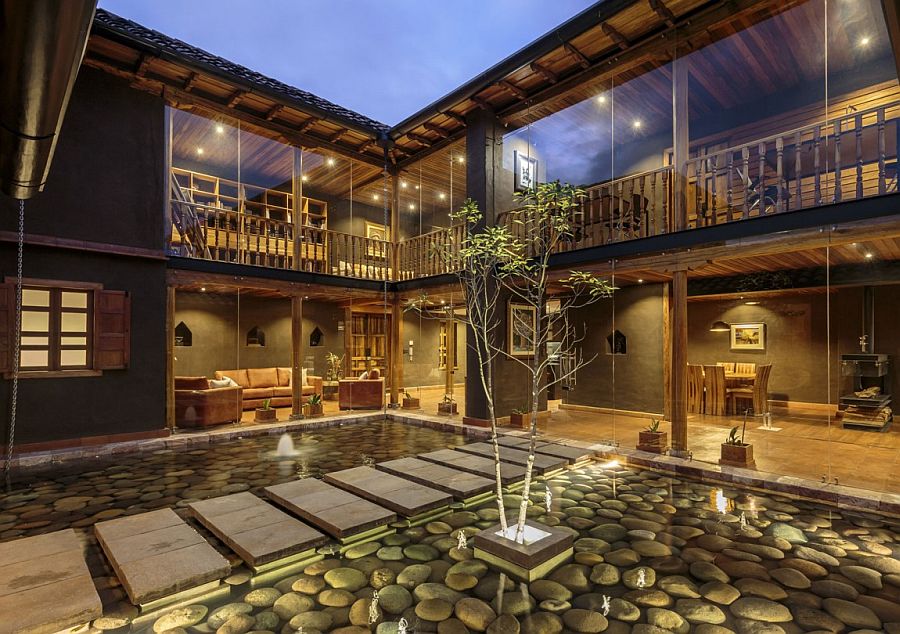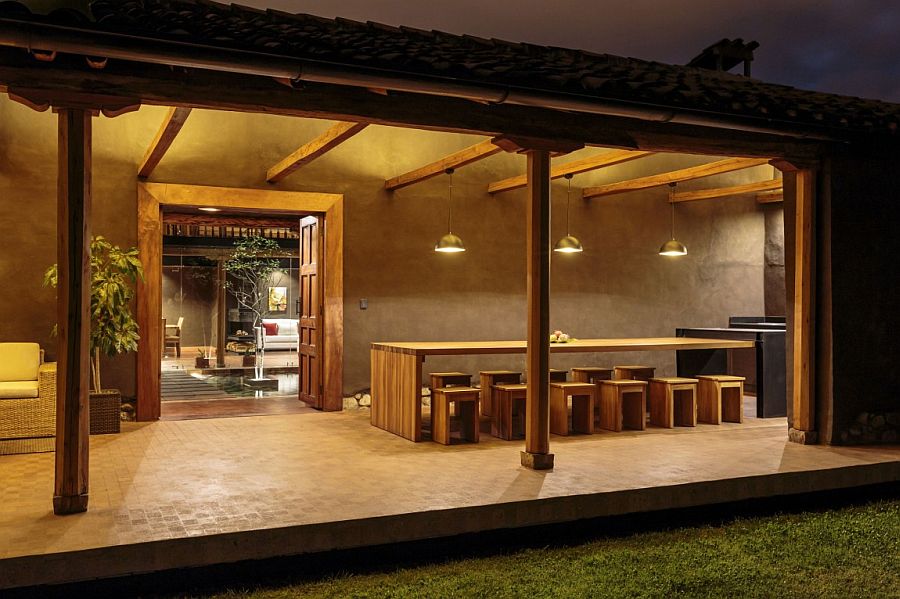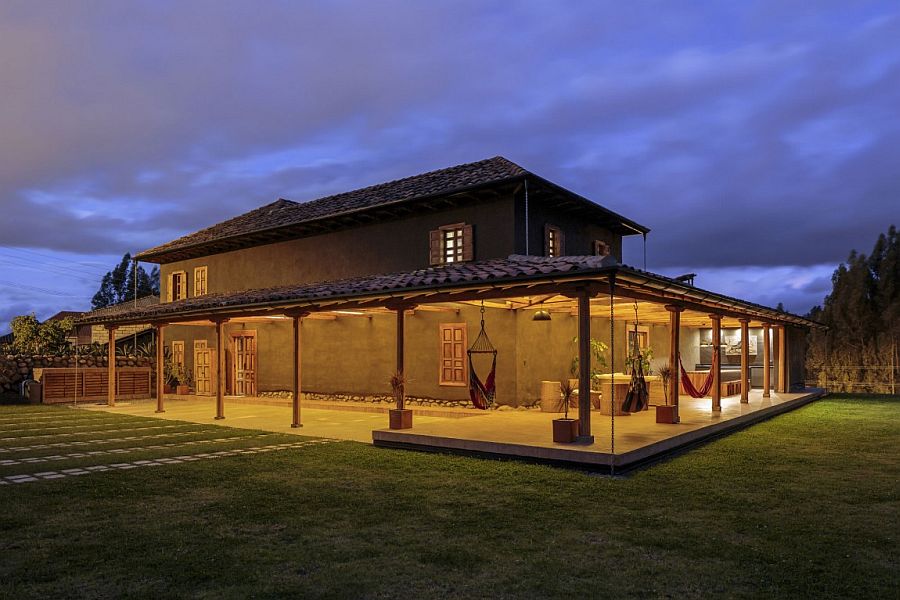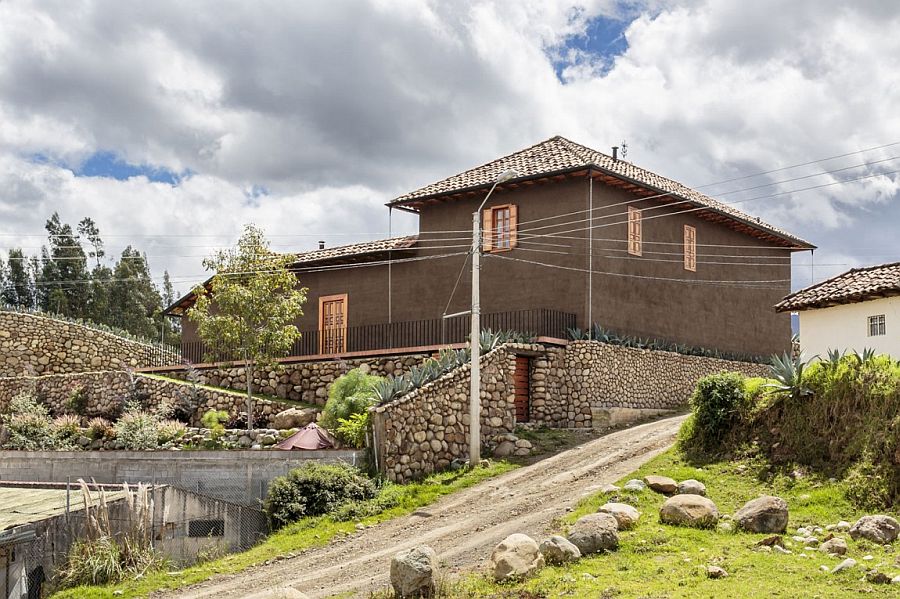 Liked the story? Share it with friends.