Spread across 5,900 square feet and offering a perfect vantage point from which you can take in the gorgeous sights and sounds of the Bright Leaf Preserve and the distant Colorado River, the Lake View Residence combines modern comfort with natural beauty. The expansive home in Austin, Texas designed by Alterstudio Architecture is home to a family of four that enjoys spending time outdoors. Style and serenity meet at this exquisite home that is surrounded by lush green vegetation and old oak trees that define the beautiful entry leading to the main living area.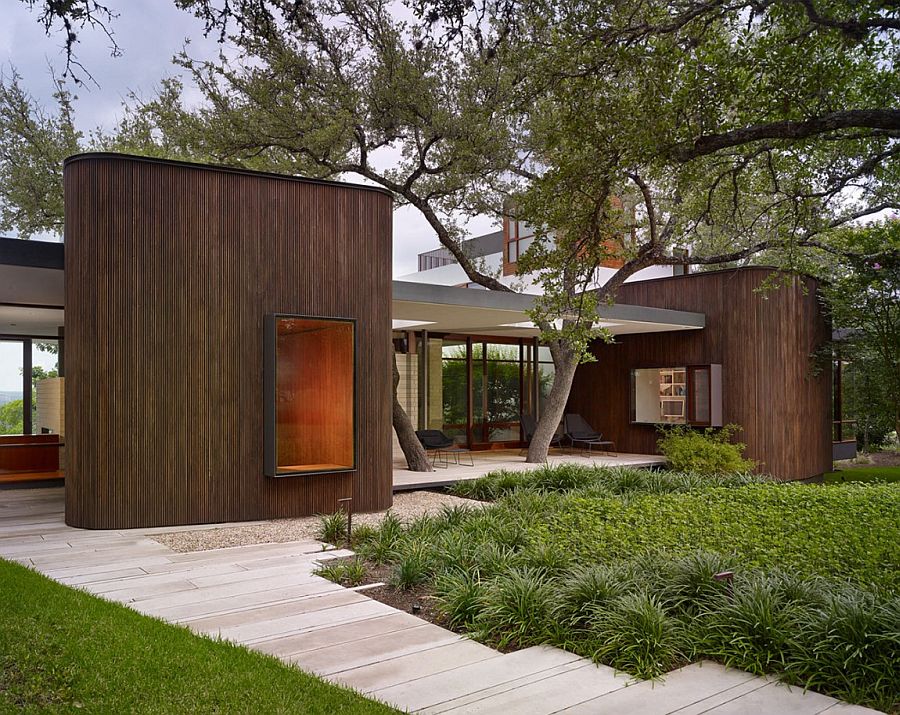 The floor plan of the Lake View Residence is both delightfully simple and highly efficient, as it focuses on creating a seamless interface between the various public spaces while allowing the green canopy outside to visually become a part of the indoors. Glass windows and doors ensure that there is ample natural ventilation in each room, and the living area, kitchen and dining room find a natural extension outside with the large deck space and the al fresco dining. A refreshing pool, guest bedrooms, a TV room and a laundry room complete this captivating Texas home.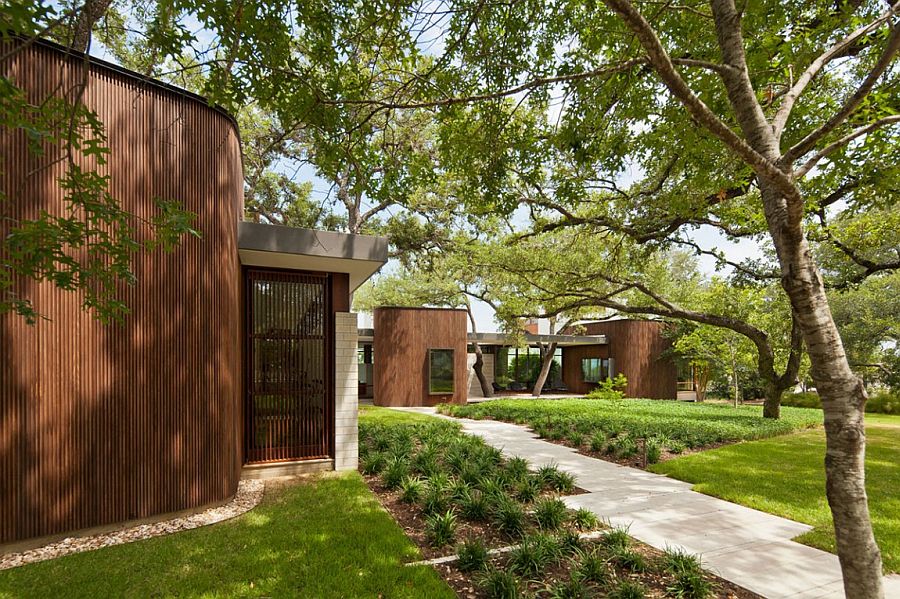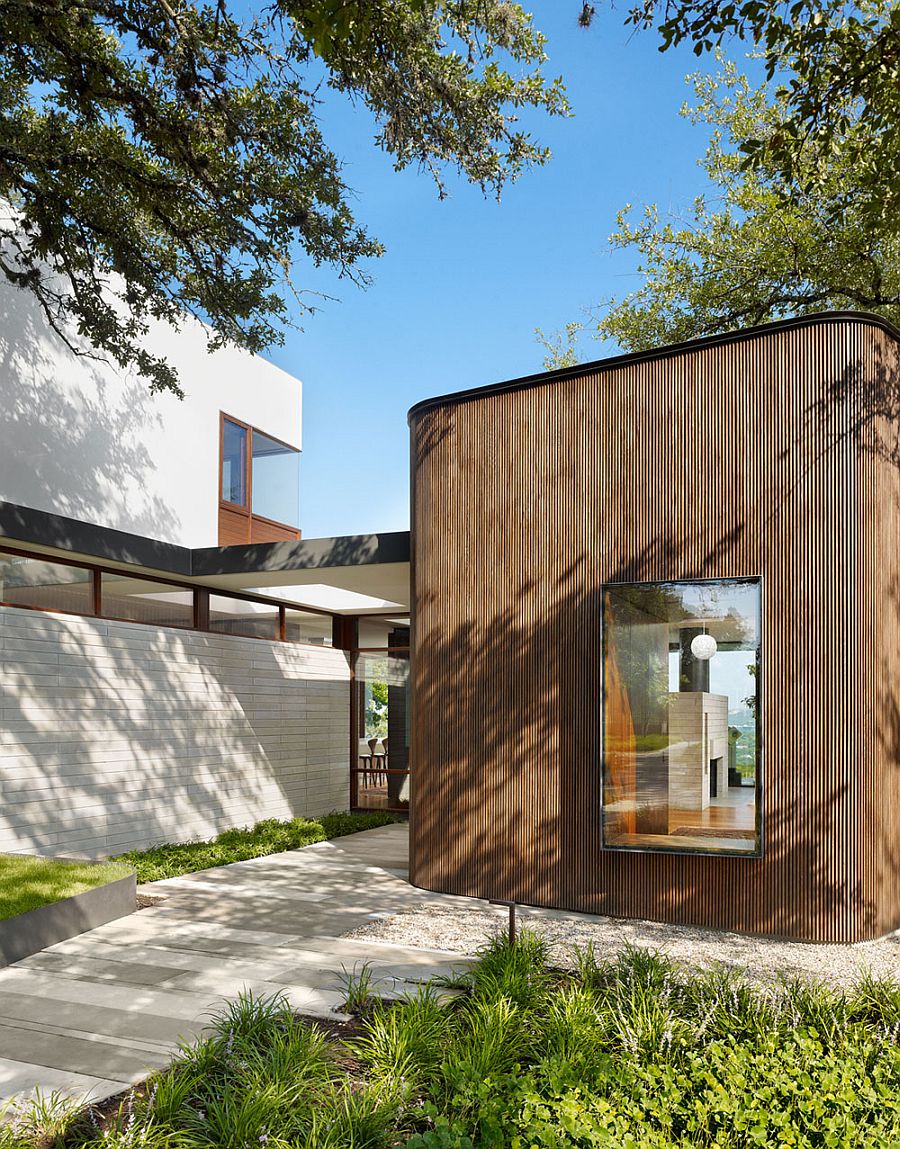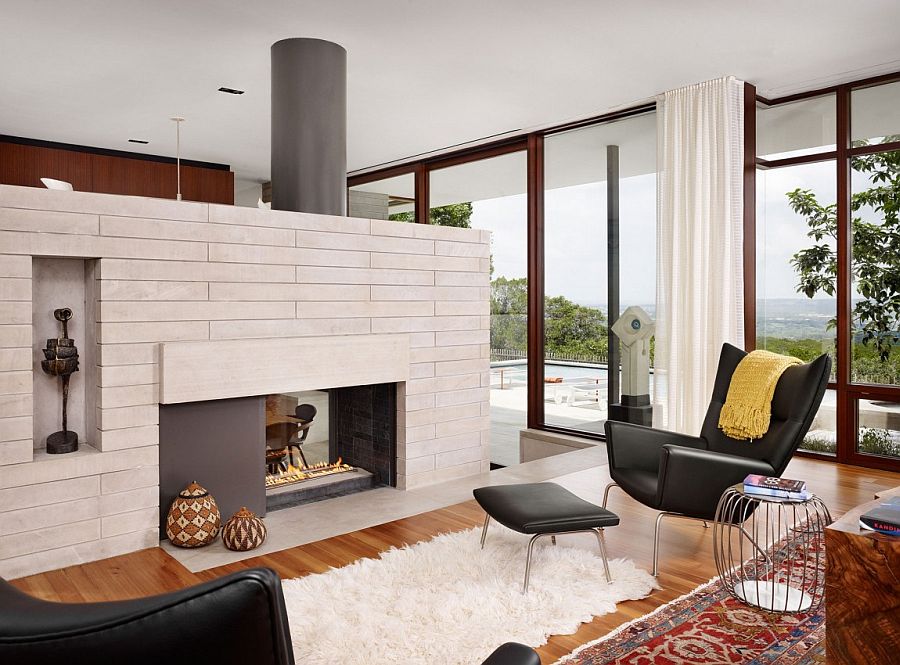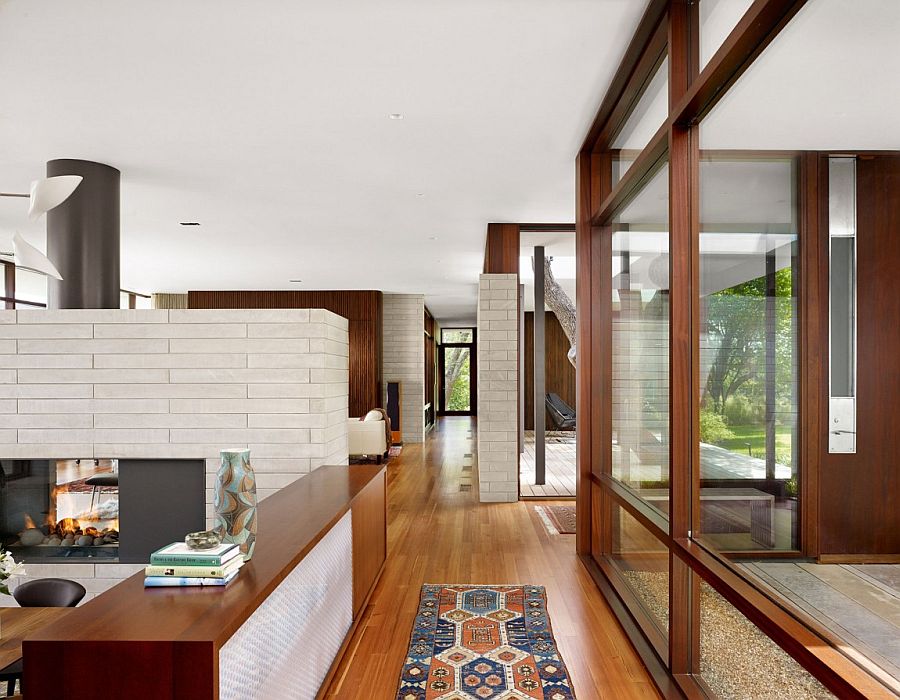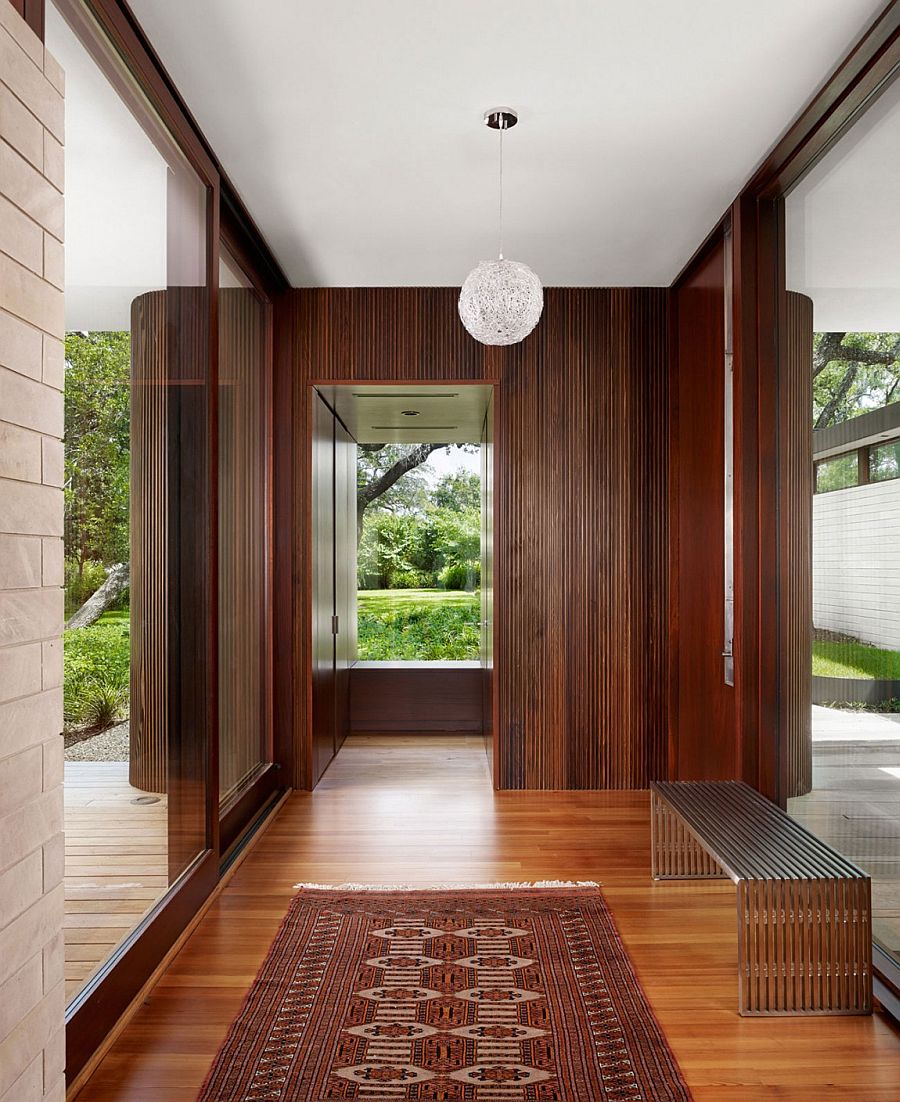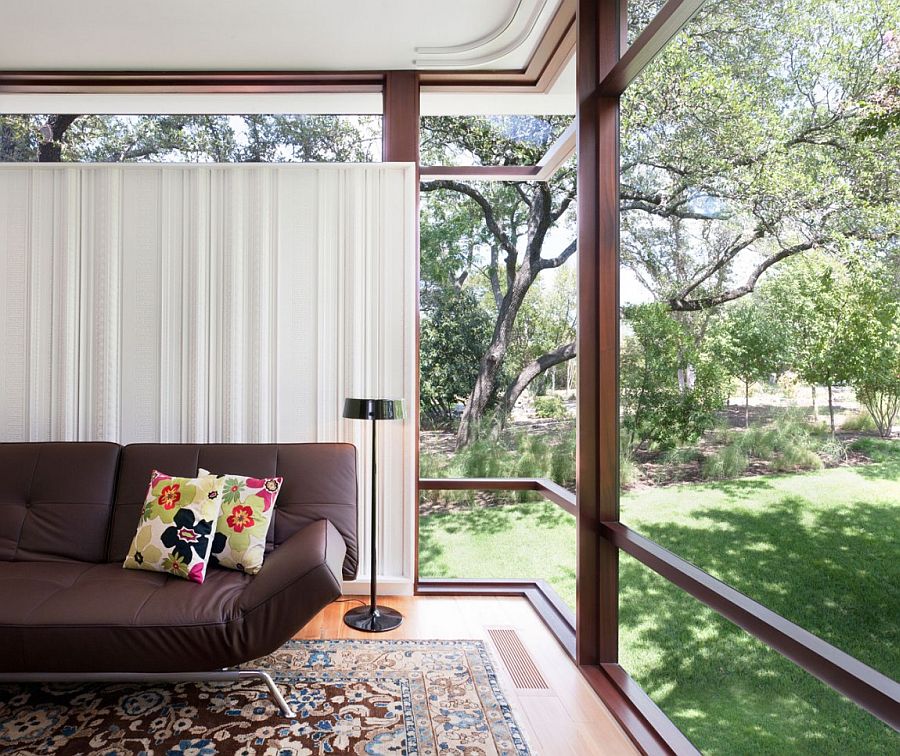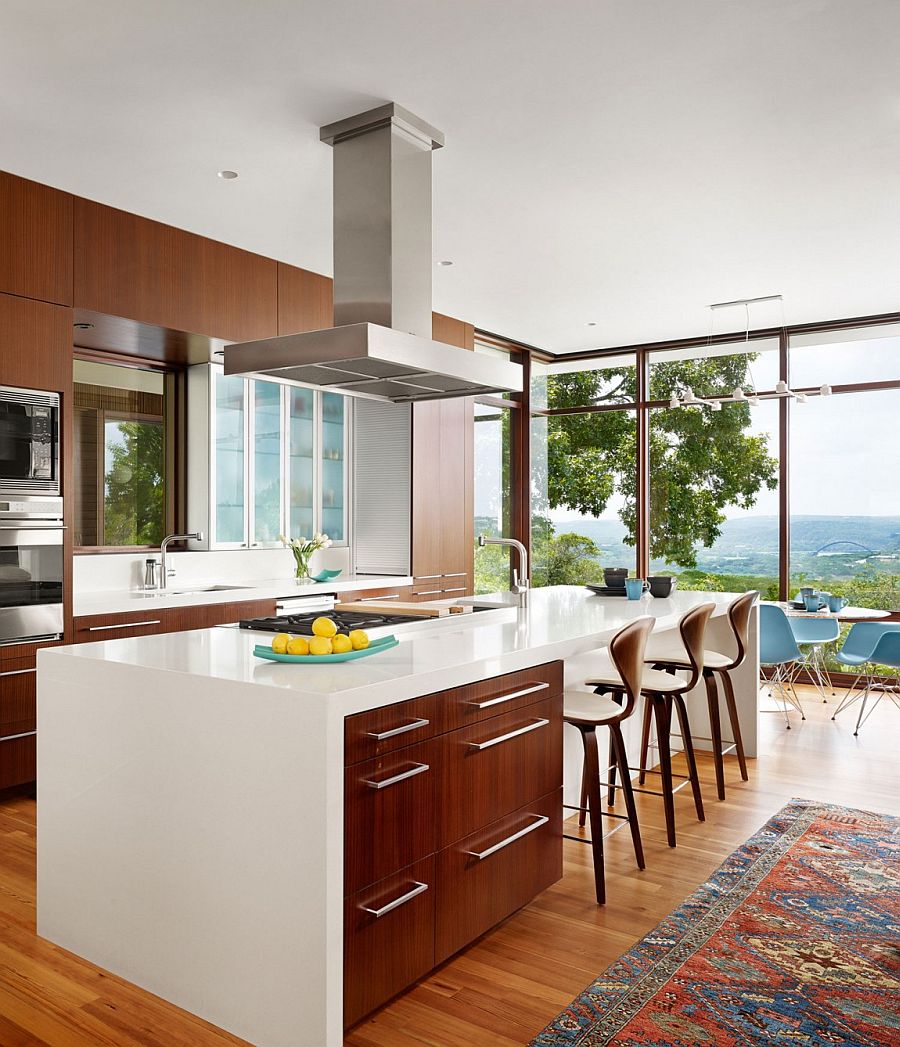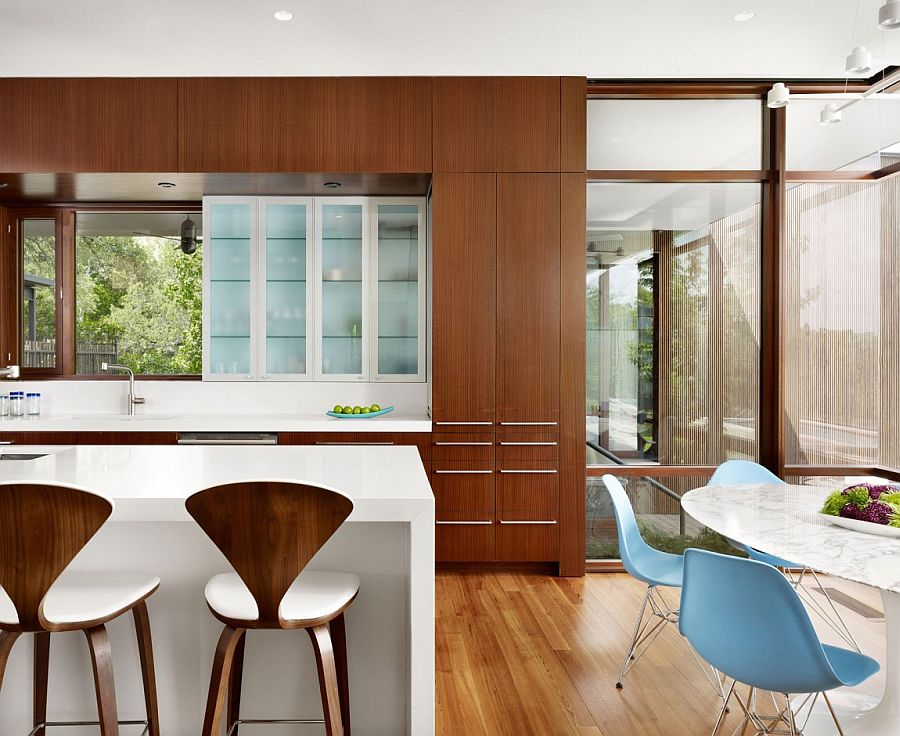 The new house emphasizes view and a dynamic spatial sequence while at the same time creating an abstract backdrop for the serendipitous light, circumstance and view. Oriented for optimal cross ventilation and protection from the sun, the Lake View House also utilizes geothermal HVAC systems, a photovoltaic array, and FSC certified woods throughout the building.