Years of poorly planned additions and modifications to a home that are aimed at short-term fixes can often turn even the most beautiful house into a dingy, dark and uncomfortable setting. This was precisely the case with the Grosvenor Street Bungalow that is located in the suburb of Grey Lynn, Auckland, before the folks from Dorrington Atcheson Architects decided to give it a lovely, modern makeover. The strategy was to turn this congested private residence into a cheerful and ergonomic contemporary home that meets the needs of an urban family.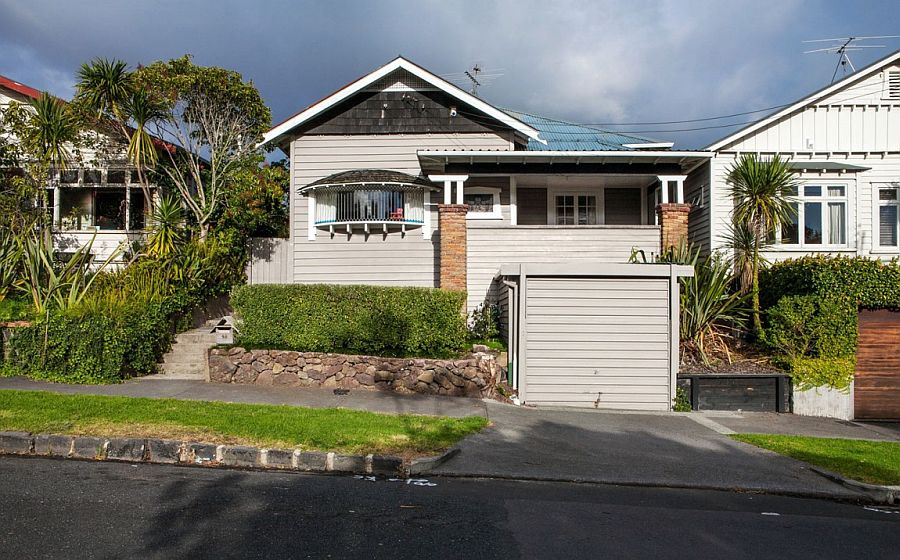 The makeover started with the removal of the existing indoor partitions to completely overhaul the interior and give it a more open plan living space. By doing away with the unnecessary walls, the architects achieved better cross-ventilation and a more flowing interaction between various 'zones' of the house. But it is the new glass and timber 'box-shaped addition' in the rear that truly transforms this old structure and gives it a sparkling new lease on life. This contemporary pavilion contains the new living area, kitchen and dining room and opens up towards the gorgeous garden outside.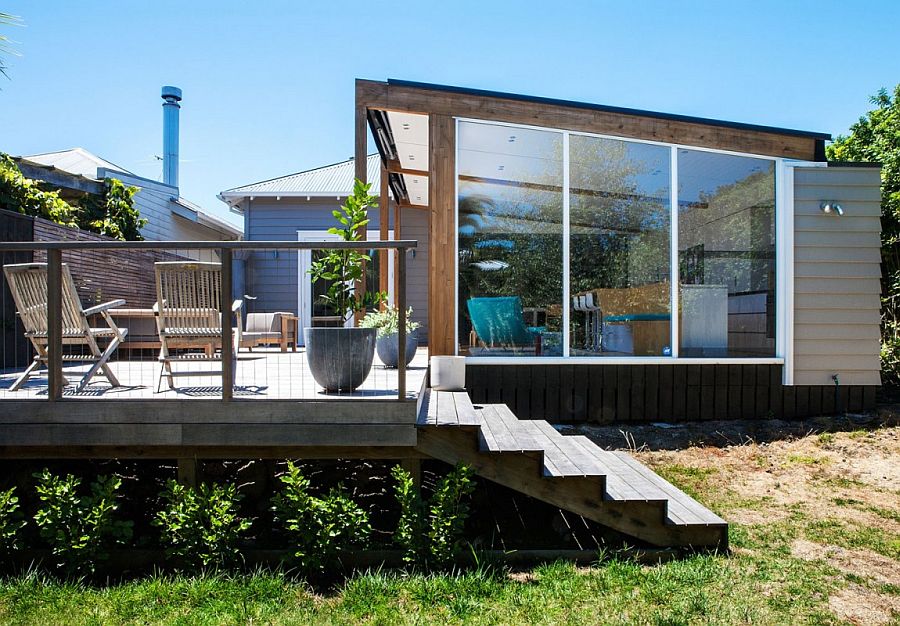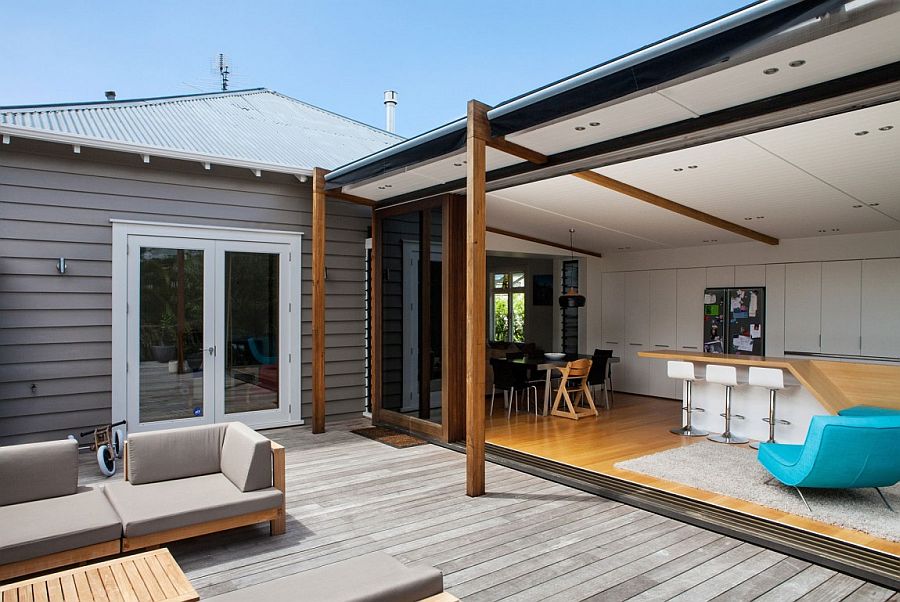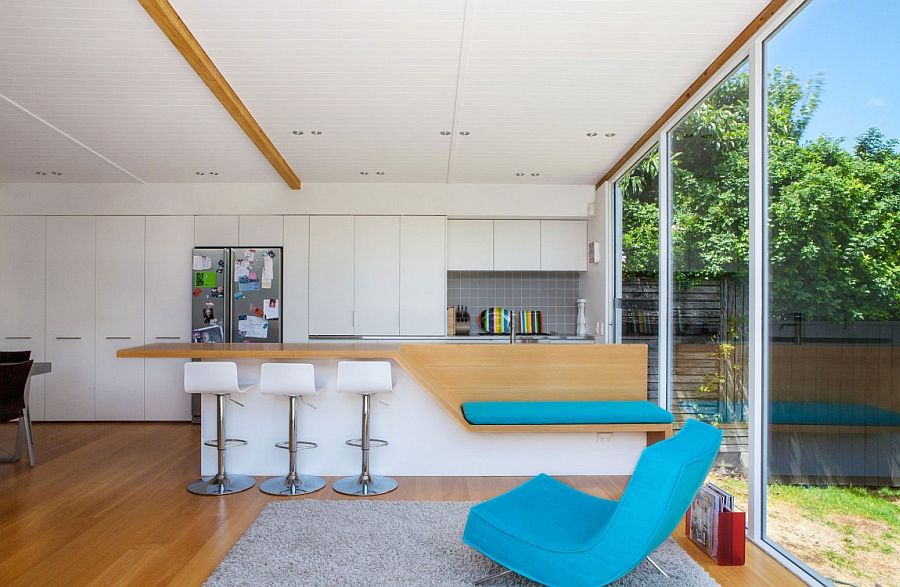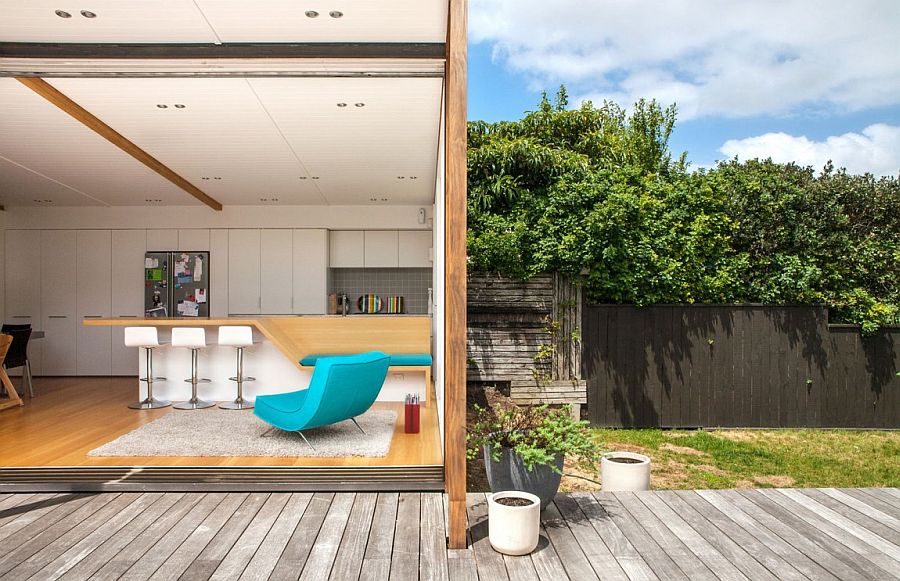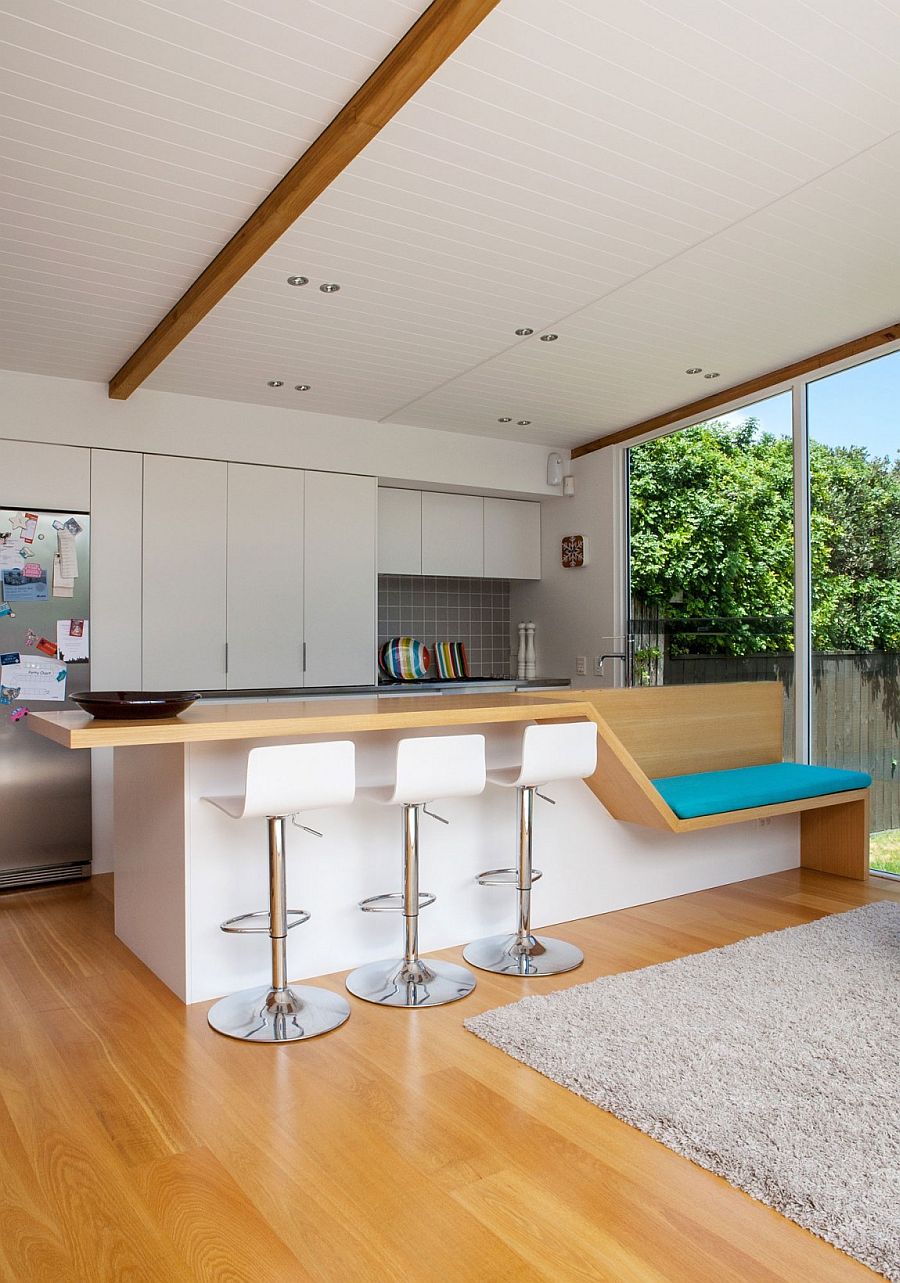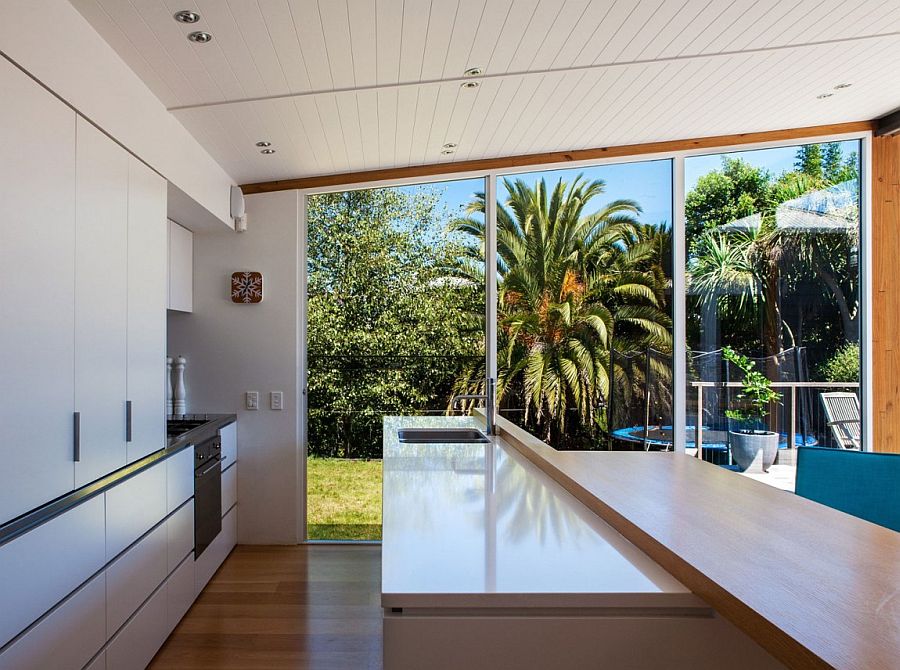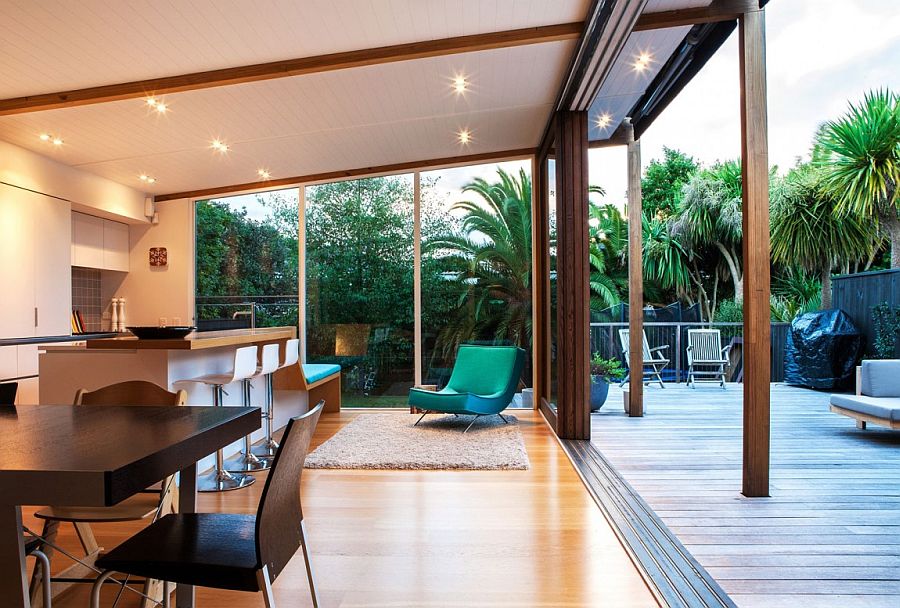 Complete with a spacious wooden deck that sits next to the new living area, the classy extension seems to blend in with the old, existing structure of the family home. Oak flooring, ply ceilings, glass walls and large stacked glass doors give the revitalized interior a breezy, casual aura, and the flood of natural light also brings along with it cozy warmth during cold winter months.