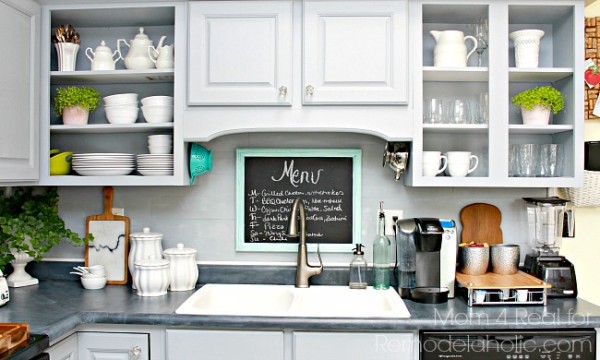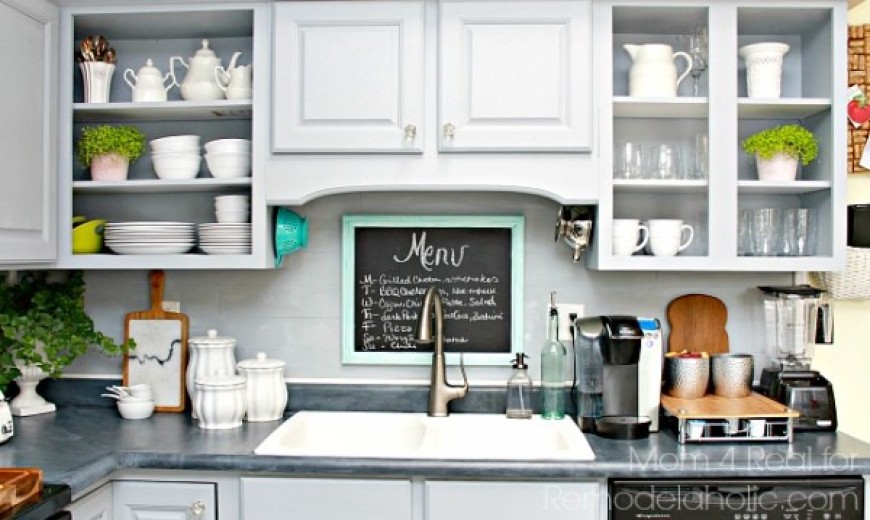 Installing or updating a backsplash is an effective way to give your kitchen a makeover, but it can seem like an intimidating task for anyone who has never done it before. Hiring a professional is one (pricier) way to go about it, but if you're hoping to cut costs, why not go the DIY route? Putting in a little elbow grease will allow you to refresh your kitchen on a budget, and there are lots of cool ways to go about it using inexpensive and recycled materials for a one-of-a-kind look.
Timeless Tiled Look
Having to use thinset (otherwise known as mess-making gloppy goop) to apply tile is one of the reasons many of us find installing a backsplash so daunting, but did you know there is a much tidier alternative? Rachel of I Like What I'm Herring used a Simple Mat setting mat to get her tiles on the wall with no thinset needed. Check out the full tutorial here.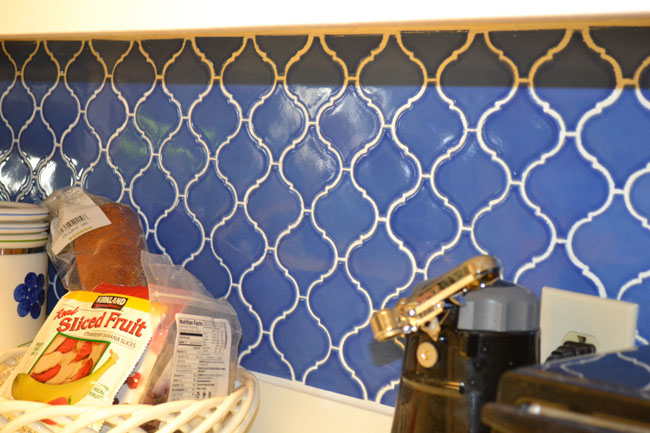 Subway tile remains one of the most timeless and popular of all kitchen tile options, but it can be tricky to apply yourself. For a much easier shortcut, follow Nikki of Sweet Parrish Place's faux painted backsplash tutorial and get a surprisingly similar look without all of the labor.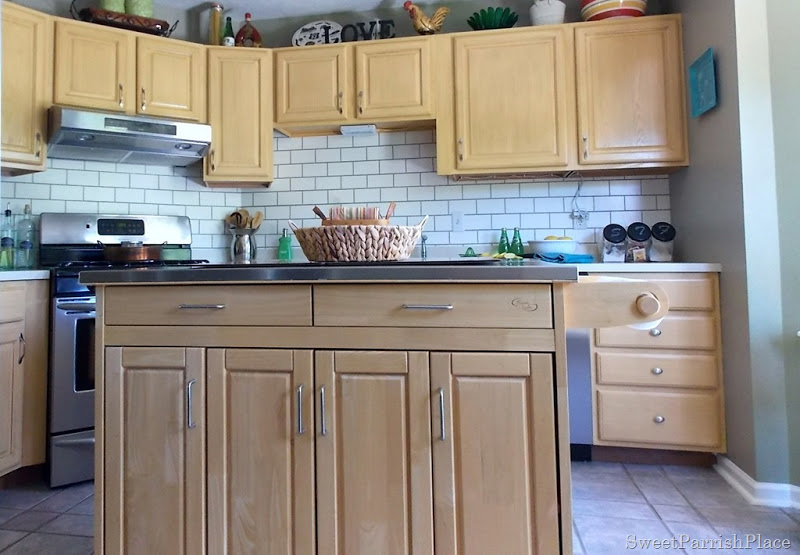 Colorful Creativity!
To create a playful backsplash with a pop of color, reach into your child's toybox for some inspiration. This whimsical kitchen was updated using hundreds of LEGO building blocks.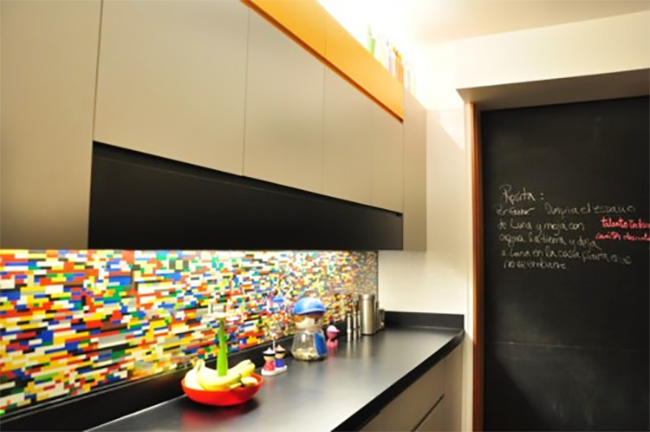 If you need an excuse to host a huge party, just tell your friends you're collecting bottlecaps for your new backsplash. The colorful caps act as little mosaic tiles, and you can display your favorite beer brands.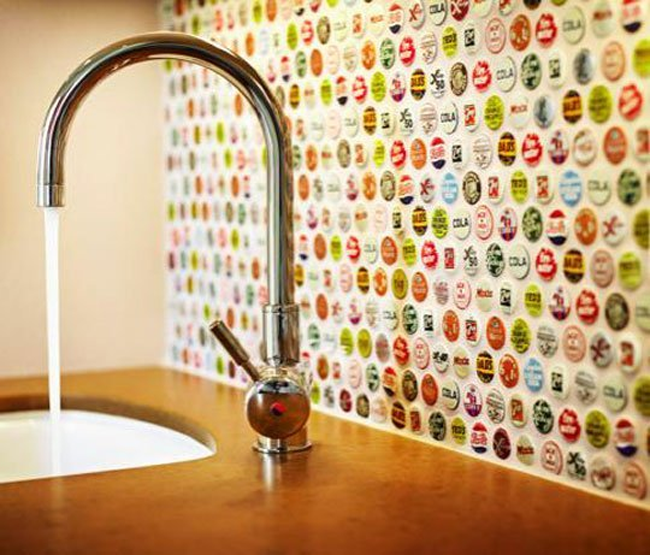 For a trendy vibe that looks like it came right out of a home furnishings catalog, how about a chalkboard backsplash like this one seen at A Storied Style? The finish is easy to apply, and as an added bonus, can be changed up whenever you wish – just erase and redraw the details!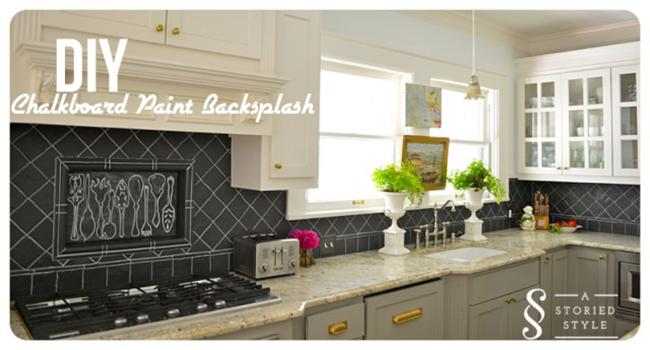 Touch of Textural Beauty
And if you prefer wine over beer, how about using your corks to create a one-of-a-kind vino-themed backsplash? You'll have to drink quite a bit though, as this unique wall effect was achieved using a whopping 800 corks!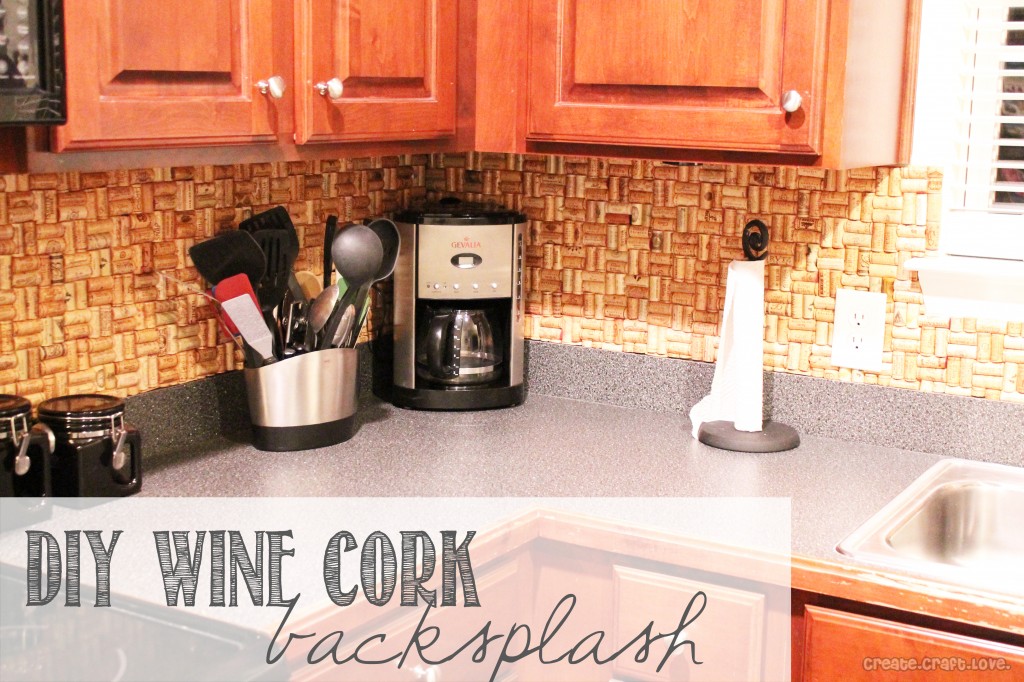 Peel and stick planks aren't just for your floors. Clever DIYer Jessica from Mom4Real used the adhesive-backed faux flooring to create a this gorgeous white backsplash. Can you tell that the look was achieved using inexpensive adhesive floorboards?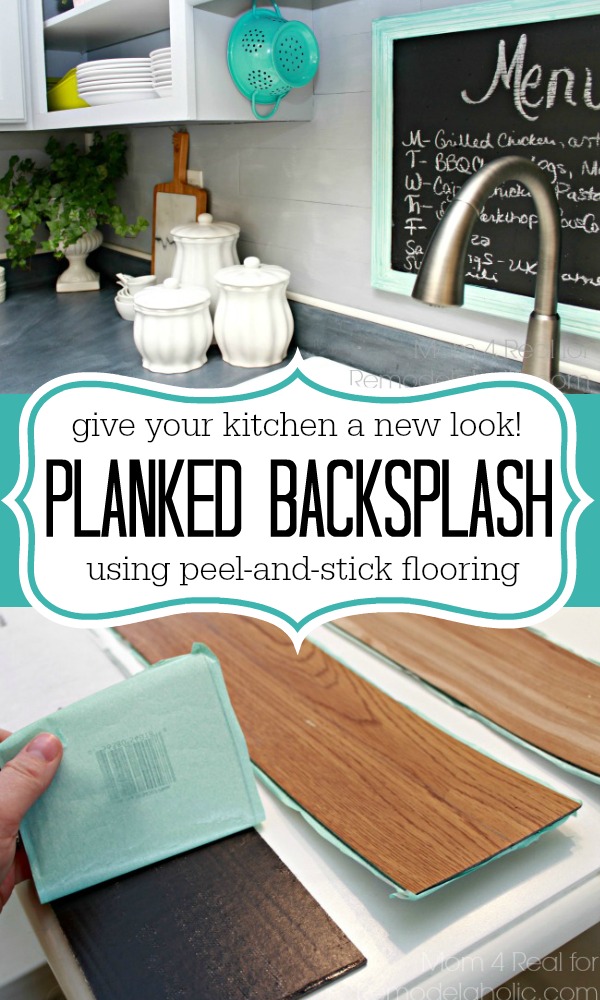 Or for a more rustic feel, check out this DIY backsplash made from affordable river stones purchased at a gardening supply store. The irregular shapes of the rocks form a soothing, organic facade. [Photo: Homedit]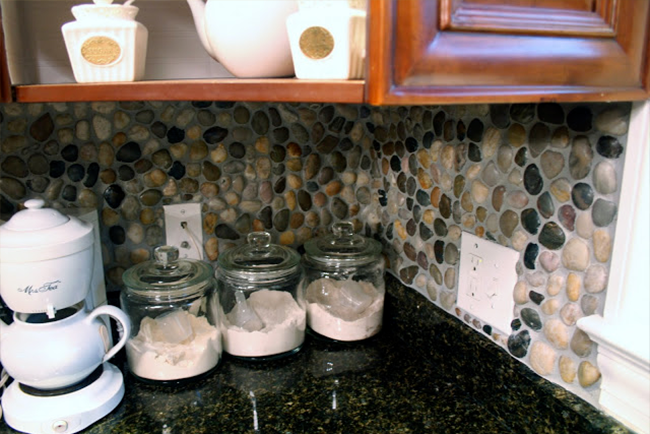 Now that you've mastered these DIY backsplash techniques, how about applying them in a bathroom or other room of your home?