Turning an old apartment with limited space into a lovely modern abode that also allows its rich heritage to add to the revamped interior, this beautiful home in Les Corts, Barcelona aims to offer the best of both worlds! Designed by Sergi Pons, the apartment was carefully altered to ensure that the original stone walls and wooden beams remained undamaged. Both these elements not only add unique texture to the revitalized home, but also turn the open plan living area into an ingenious and inviting setting. After doing away with existing partitions, it was the addition of a white geometric cube at its heart that finally gave the interior its new form.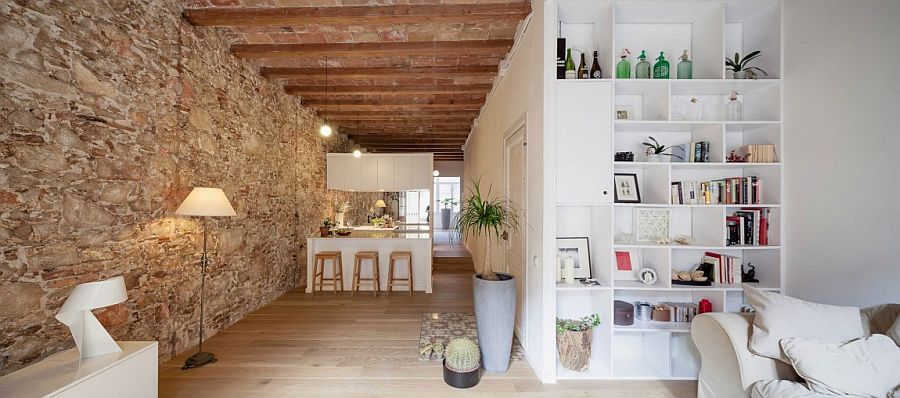 While the living area sits on one side of the entrance, the area on its opposite flank now holds the distinct white cube that contains both the kitchen and the bathroom. The smart box also creates a corridor leading to the bedroom on its other side, and the existing stone wall forms a visual link between all three spaces. The color palette is kept as simple as possible to reduce any additional visual fragmentation, while sleek shelves and wall-mounted cabinets give the interior an organized look.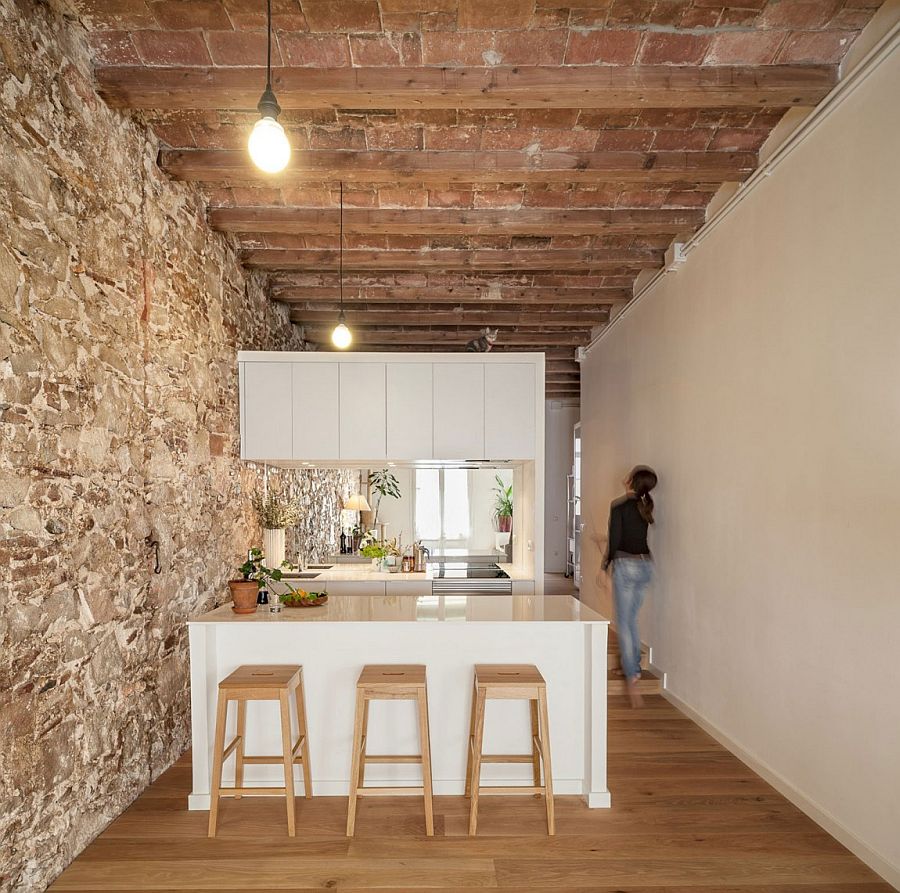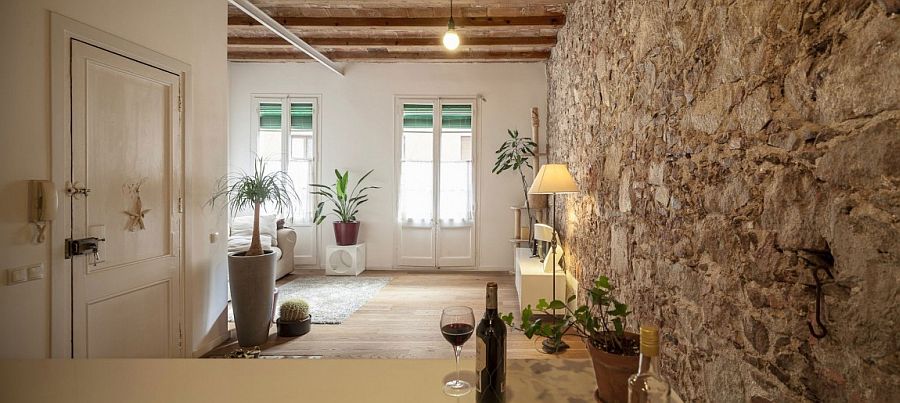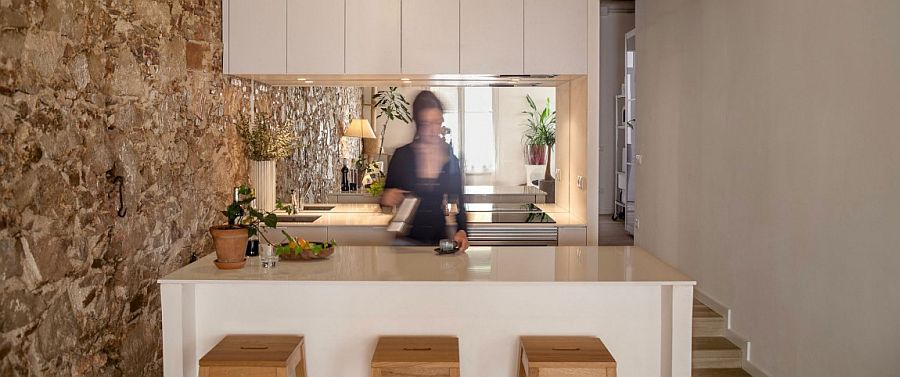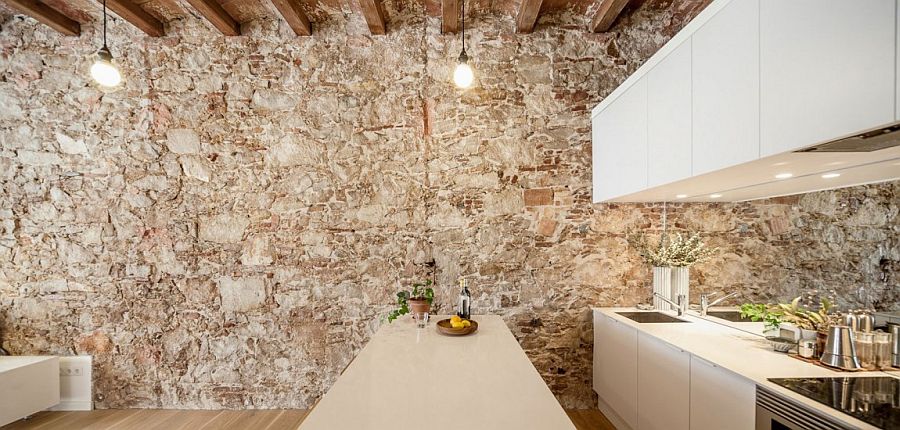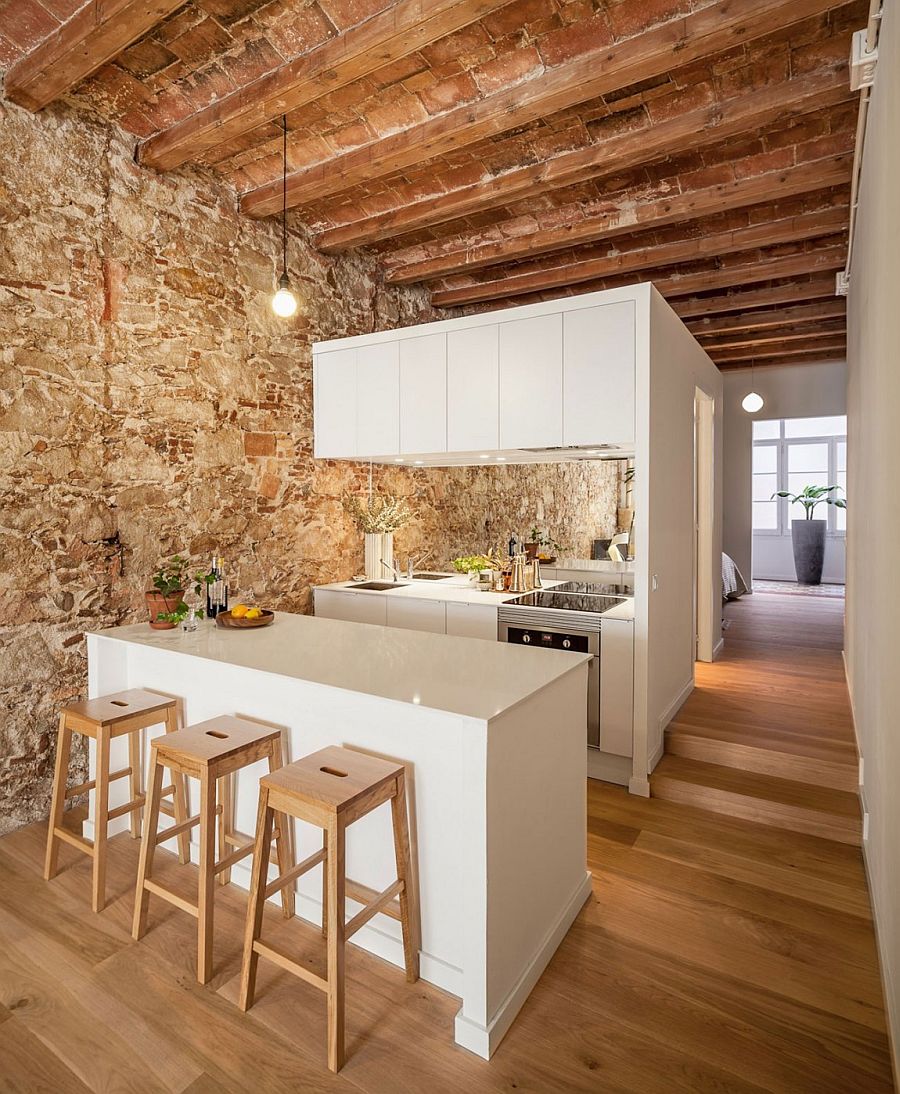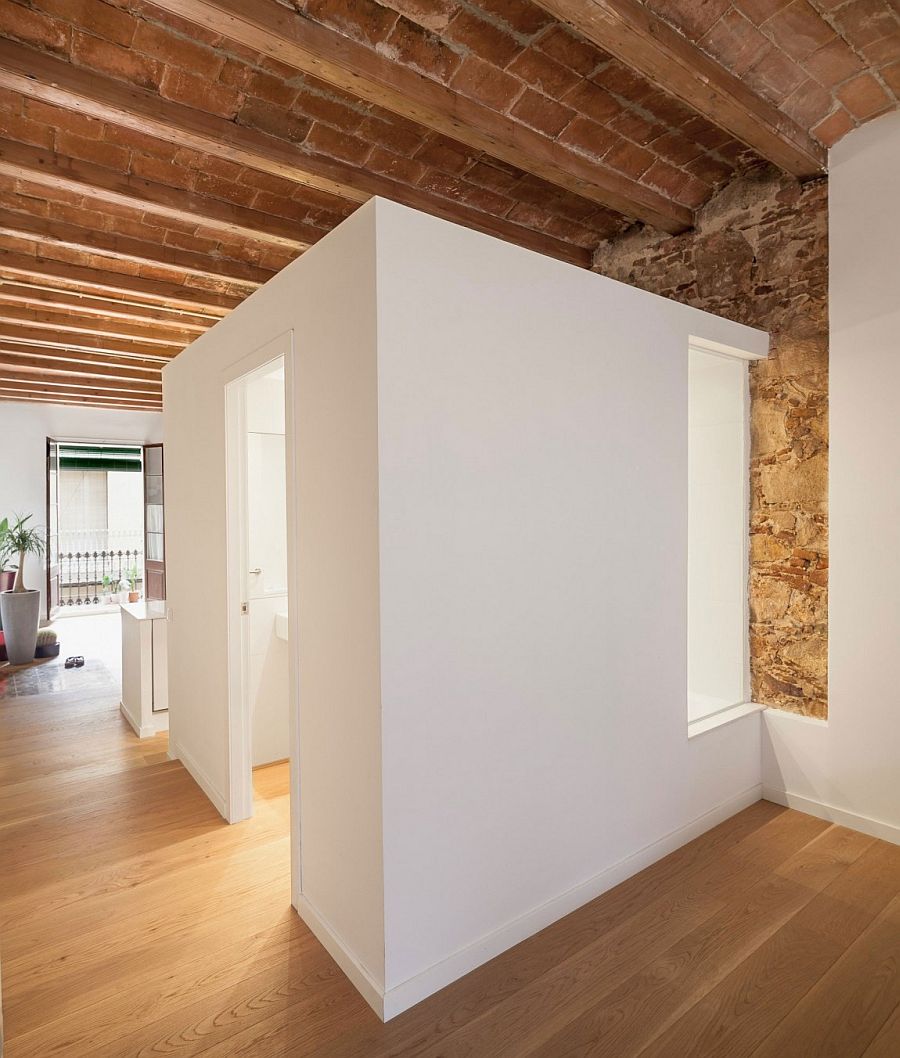 The wonderful use of mirrors also adds another layer of beauty to the engaging apartment, while every inch of space on offer is put to good use. Yet the apartment does not crowd the interior with unnecessary contraptions, and the ambiance is kept cozy and clutter-free.