Remember the time when Emerald was dubbed the hottest hue around and almost everyone you knew and their friends were desperate to find decor in this brilliant shade of green? Well, the emerald craze might have tapered off a bit in the last few seasons, but there's been a revival of a mineral that was left behind by the 90s and its beige. Malachite is a mineral that combines dazzling color with amazing pattern to create show-stopping focal points in any room it adorns. And whether it is the real deal or a clever imitation, malachite manages to steal the show every single time!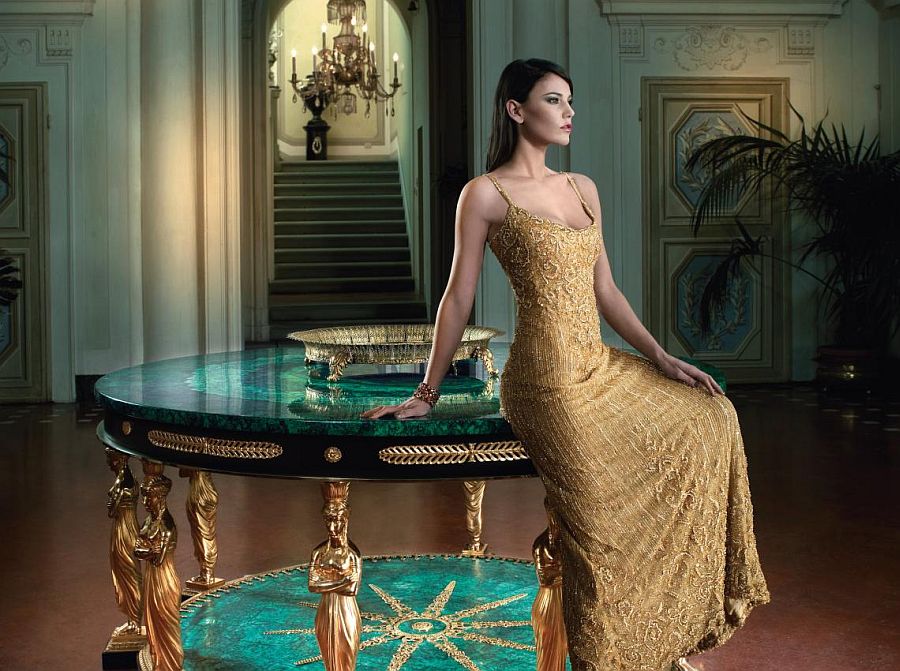 Today we have 16 amazing (and at times extravagant) inspirations that showcase the chic grandeur and timeless appeal of this majestic mineral. From drapes and throw pillows in malachite-patterned fabric to standalone bathtubs in pure malachite that ooze opulence, here is a collection of the very best.
A World of Affluence
Italian luxury designer Baldi is renowned globally for crafting one-of-a-kind pieces that combine unparallel affluence with unexpected beauty. This $ 222,000 malachite bathtub was crafted by Luca Bojola for the firm, and it sure sets the stage for a contemporary bathroom drenched in magnificence. We love the claw foot style of the bathtub, which gives it a classier, almost royal aura. Of course, the fact that the feet are coated in 24-carat gold helps it even further!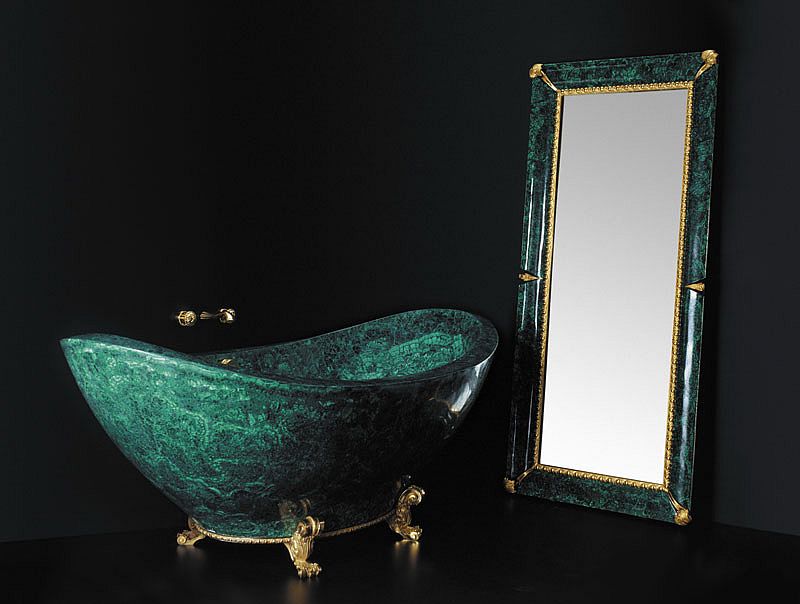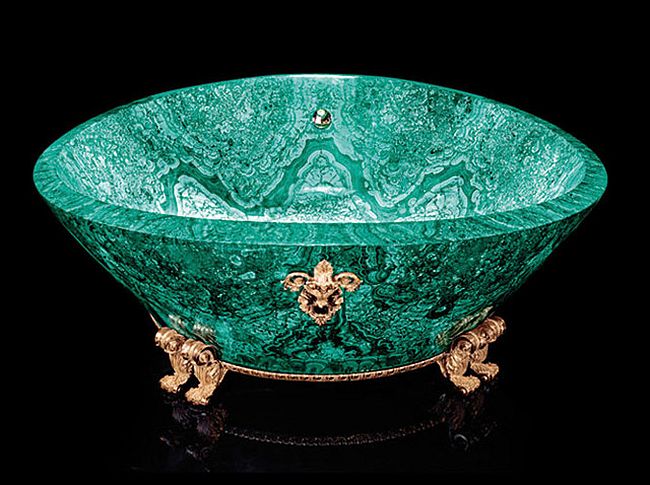 When you think of the restoration of a piano, malachite might not be the first thing that comes to mind. But not for Baldi, as they turned this 1895 grand piano by Bechstein into a modern masterpiece with classical flair. The result is a sensational art piece that could pass off as the focal point in the most lavish of palaces and castles across the globe!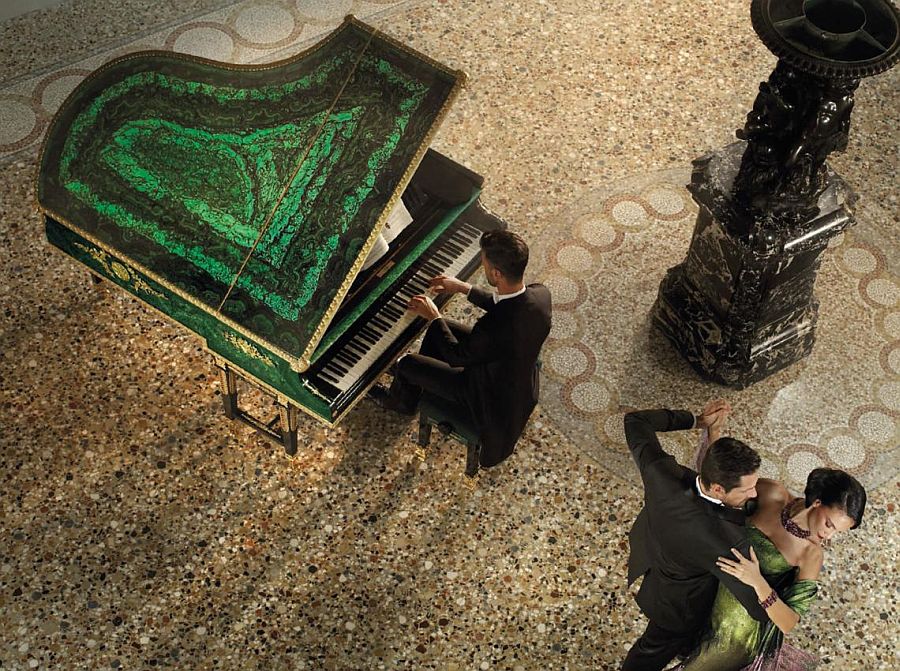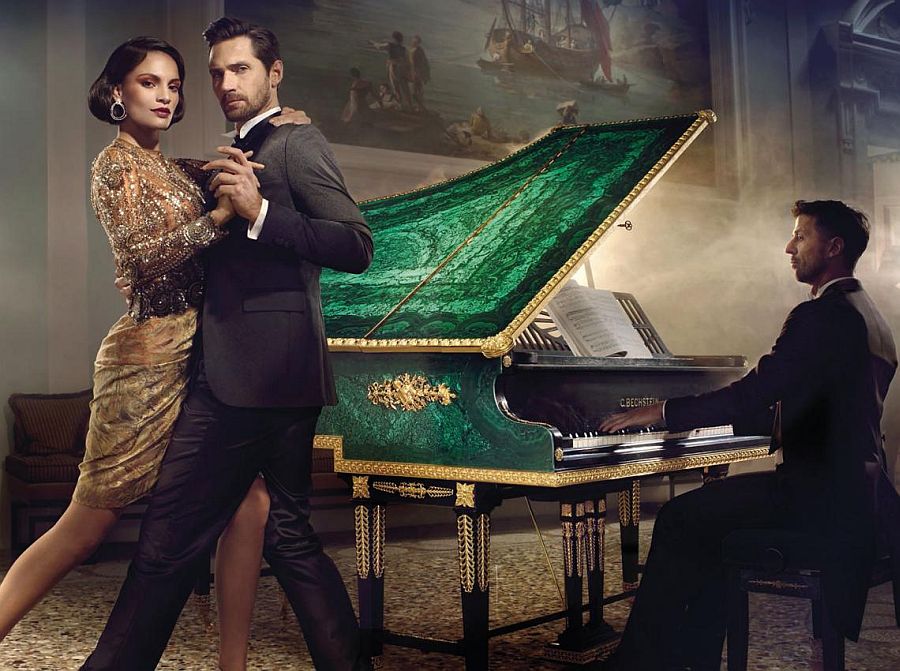 It is not just bathtubs and unique grand pianos that Baldi transforms with the glittering allure of malachite. This series of tables designed for the entrance, home office and the dining room tap into the green goodness of the mineral and fit in perfectly with the Mediterranean theme of the extraordinary villa that they adorn. The last side table was crafted by Heuvelmans Interiors, who specialize in custom handcrafted bronze masterpieces.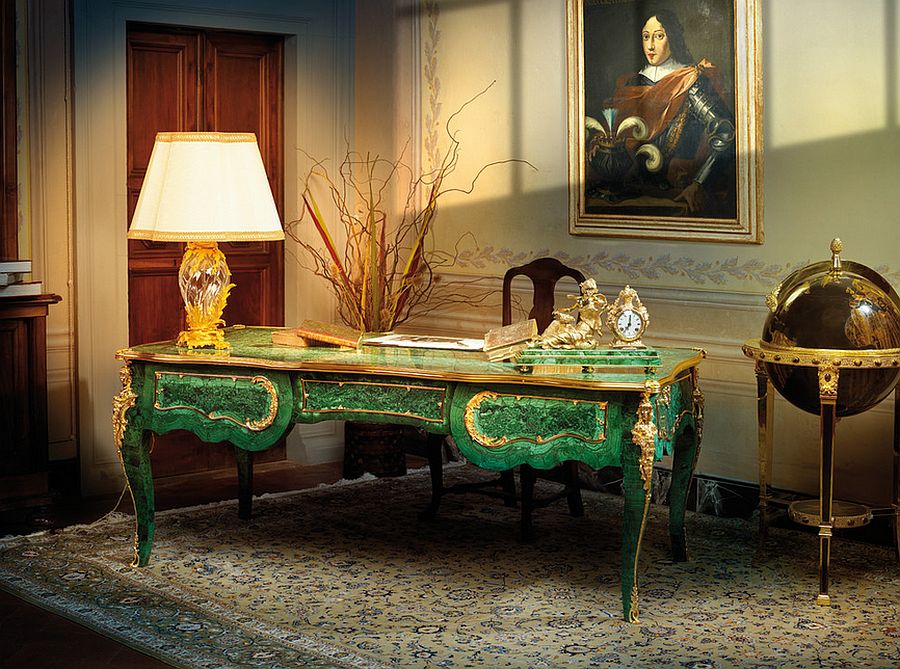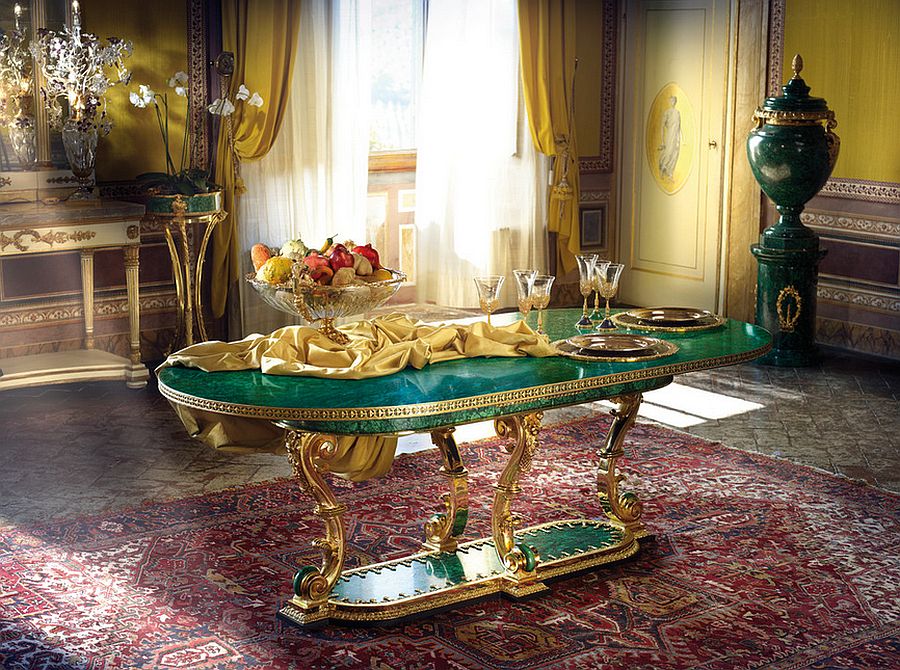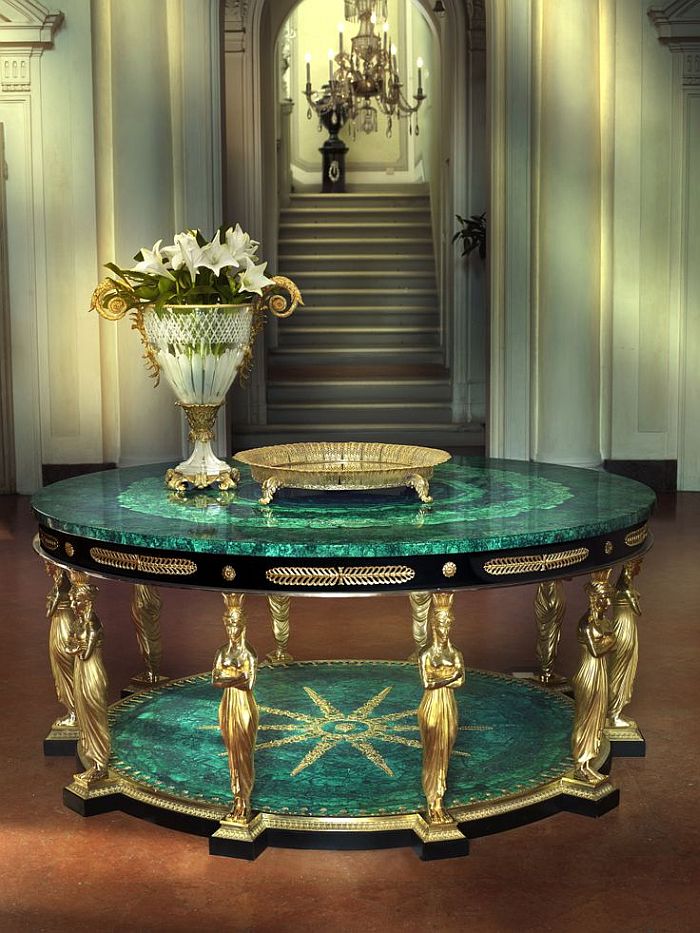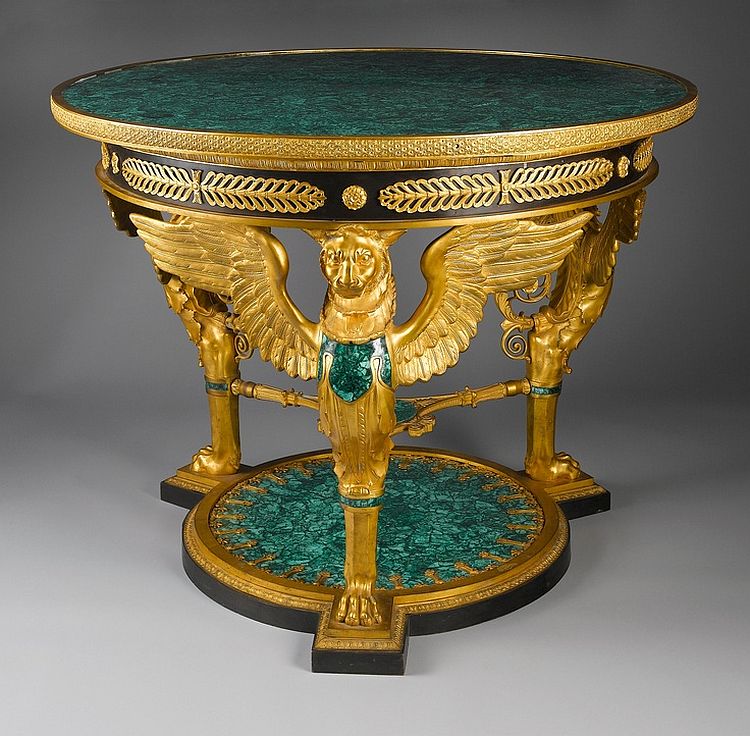 Breathtaking Backdrops!
Obviously, not all of us have millions of dollars to throw around for homes filled with malachite bathtubs, dining tables and accessories. But you can still have a stunning tiled backdrop in this precious mineral, thanks to the new line of tiles being developed by the likes of Fiandre. Mind you, this will still tug pretty tightly on your purse strings, but it just won't be as hard as the extraordinary custom creations showcased above.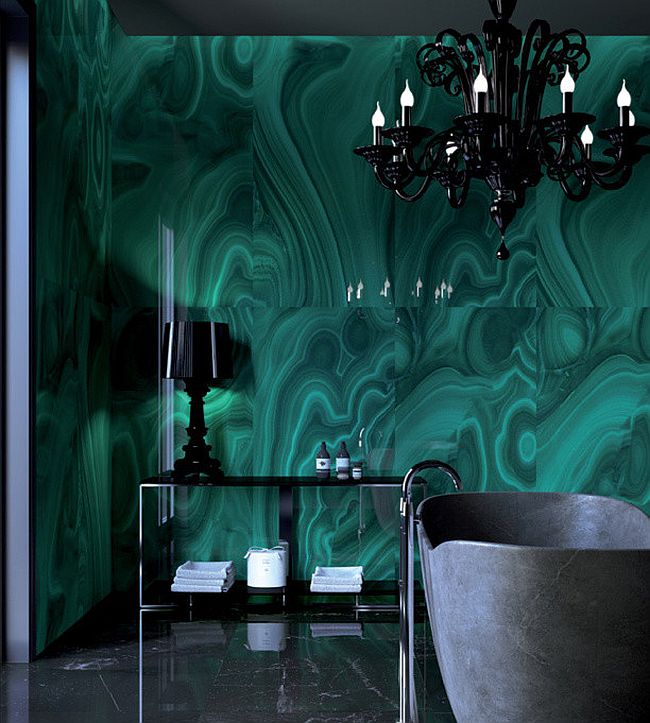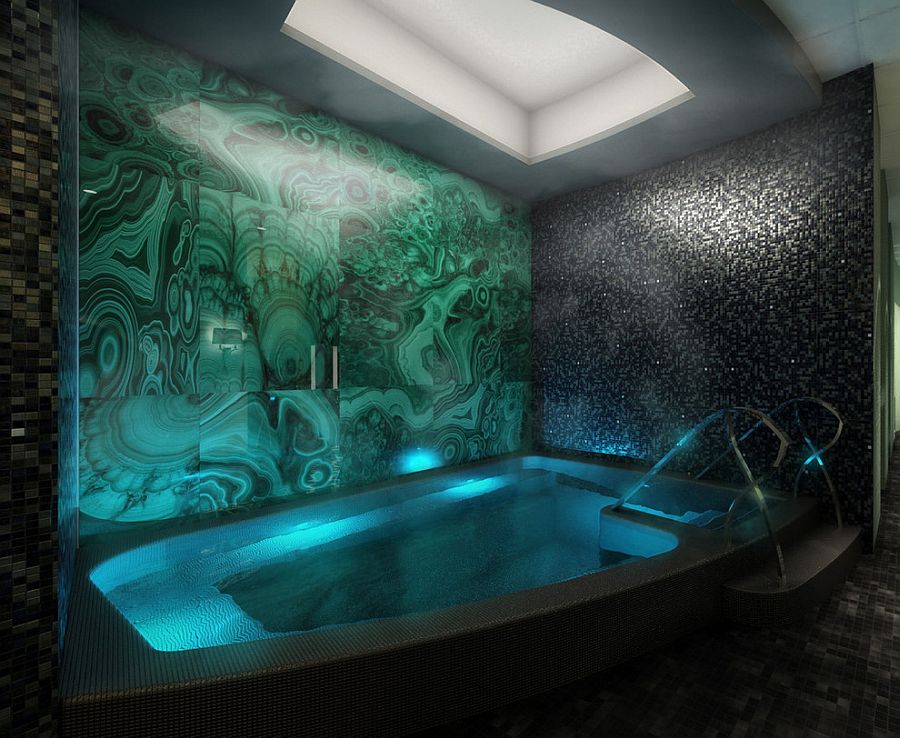 Looking for something much cheaper? Not to fret, as lovely wall murals like the one below can quench your thirst for malachite while only costing a fraction of the real deal. There are also some awesome wallpapers like the Fornasetti Malachite from Cole & Son that will drape your walls in the hue and pattern of the green mineral in absolutely no time.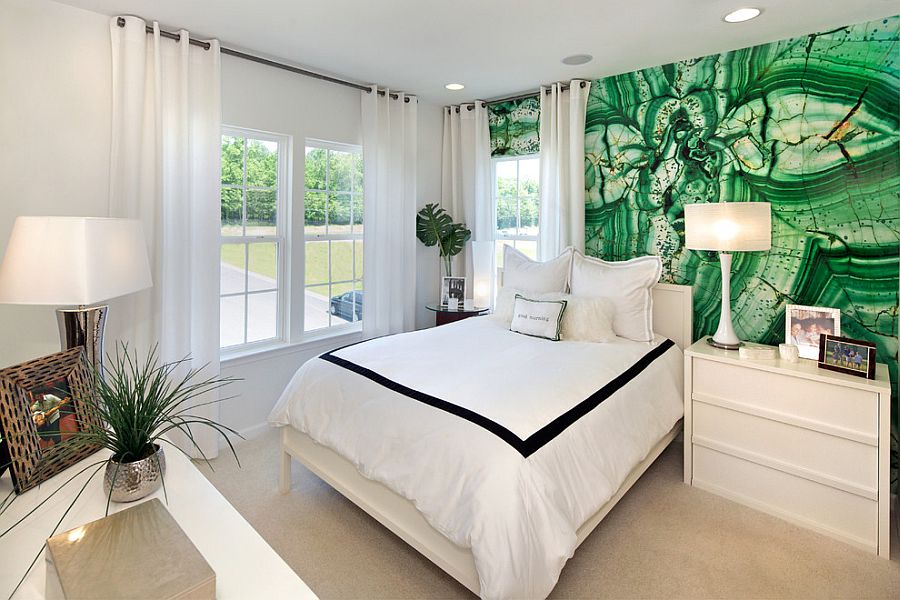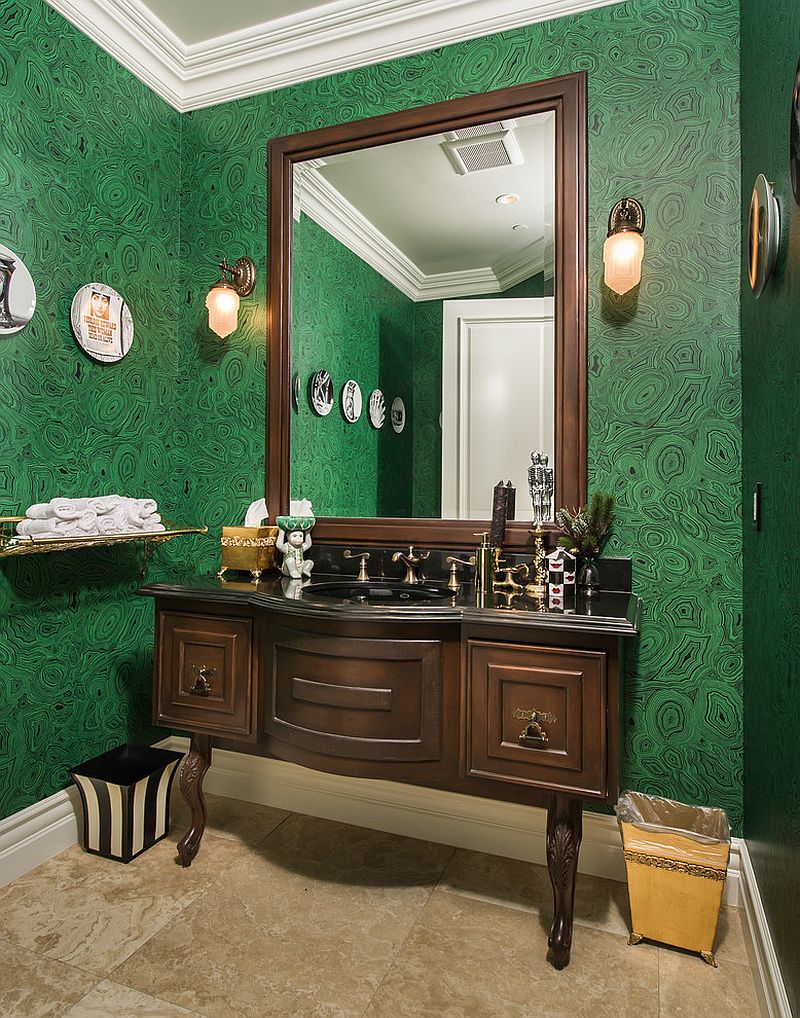 Decor, Drape and More
It is not just the walls that can benefit from the gorgeous green of malachite, as even your decor can adopt and reflect its captivating beauty. Fabric with the malachite pattern can be used for pillow covers, chairs and drapes with ease, and it does attract plenty of attention no matter where it is used. For those who still want a touch of malachite in the room without going overboard on the budget, a small side table with a lovely malachite top or even a cool accessory in the mineral on top of the coffee table can do the trick. No matter where it is used, you can rest assured that decor inspired by malachite will always end up being the focal point!