How many times have you thought about packing your bags and getting away from the rush in the middle of a frenzied week? Surely we all dream about that relaxing holiday where we are surrounded by the tranquility of nature and a simple, stress-free lifestyle. Well, the innovative folks at Baumraum decided to turn this 'dream holiday' into an everyday lifestyle choice that allows homeowners to leave the rush of the urban jungle behind. Located in beautiful Berlin, the Urban Treehouse is an exotic retreat that is far away from civilization.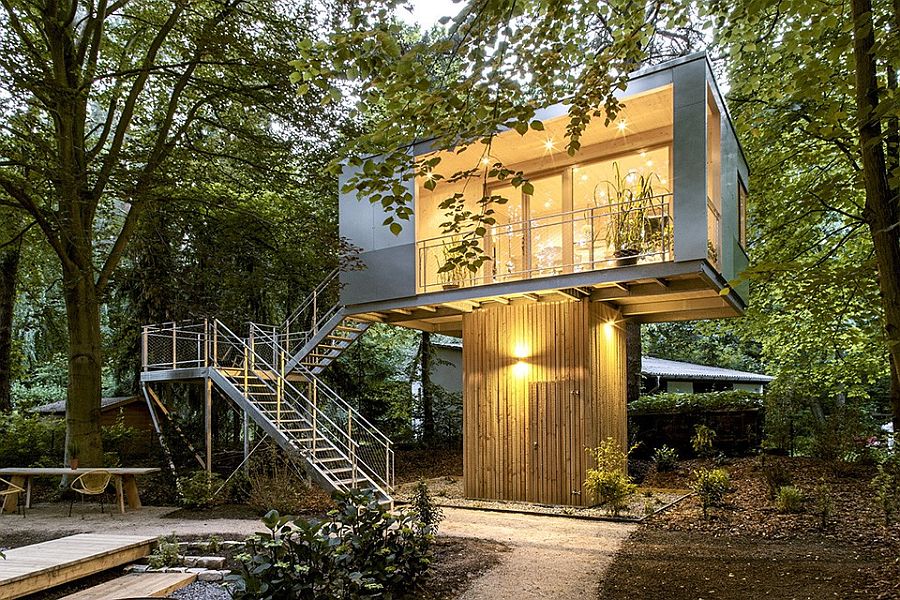 Located on a lot of 7000 square feet and surrounded by plenty of greenery, the project aims to create a quiet, serene natural oasis that drowns out the noise and the pollution of the big city around it. The innovative 'treehouse' is actually built on a column crafted using galvanized steel, and its design ensures that the existing greenery is left largely undisturbed while providing the owners with a comfortable residence. With a cantilevered design, the house enjoys a perfect vantage point to take in the sights and sounds around it, and its wooden interior offers wonderful insulation.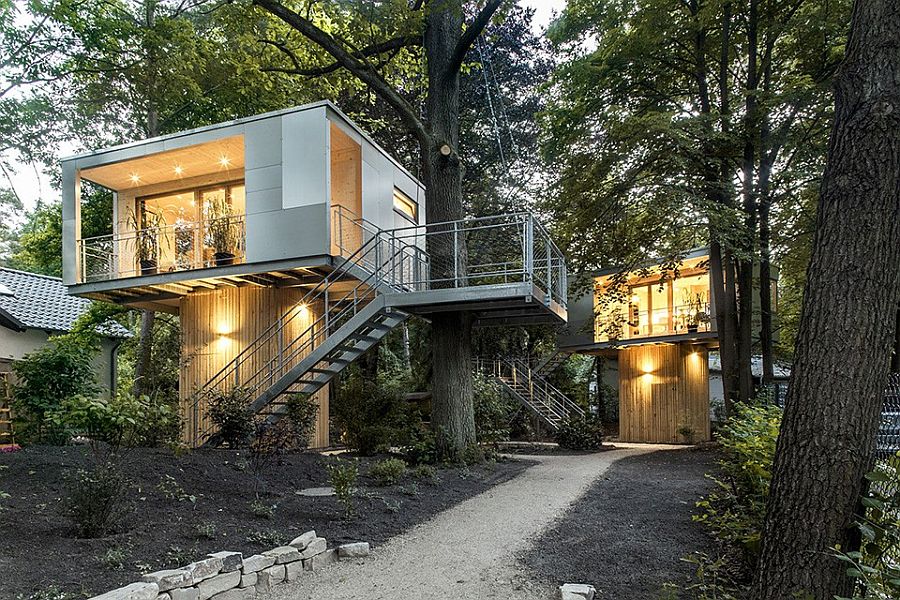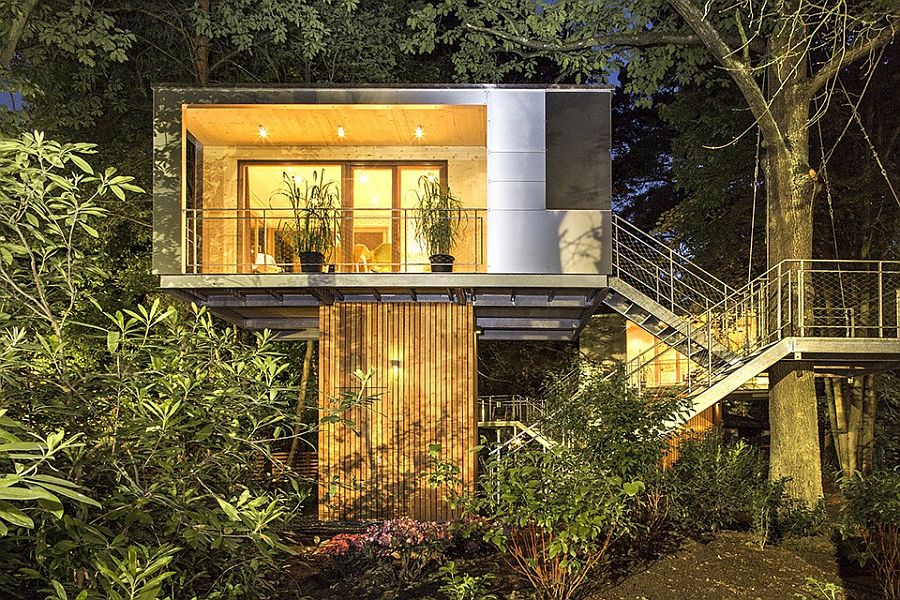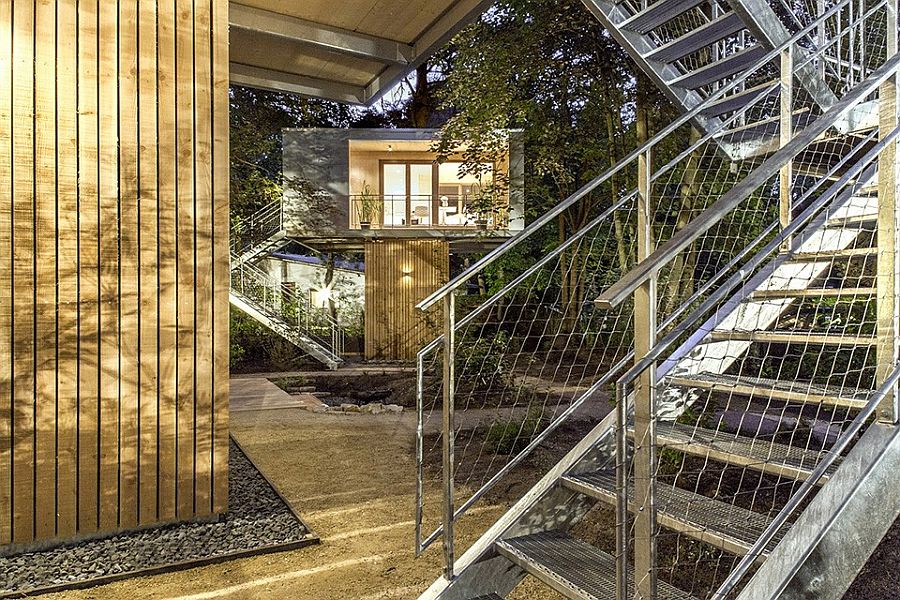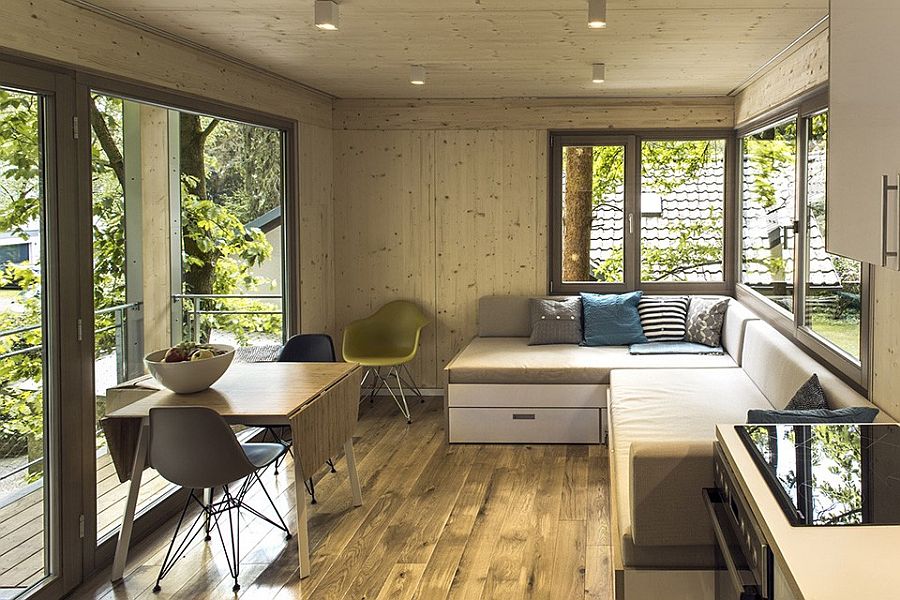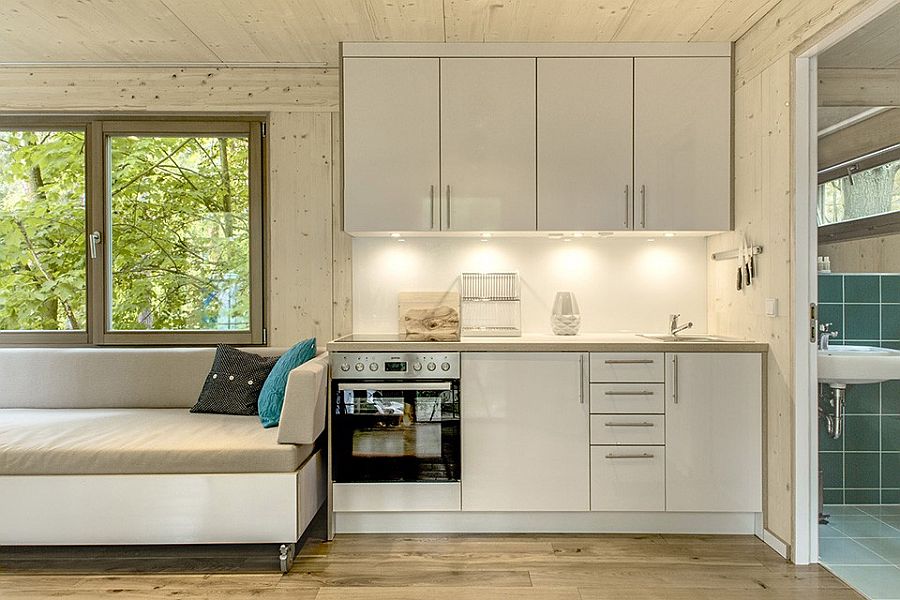 Aluminum composite panels cover one side of the exterior, creating a beautiful visual that seems to change depending on the intensity of the light outside. While each Urban Treehouse only offers 400 square feet of space, everything seems cleverly organized to make the most of every inch on offer. The steel base provides additional storage space, and the planet-friendly homes do the best they can to combine contemporary aesthetics with green goodness.
Bringing the charm of forest life and an exotic treehouse to big cities, we do hope we see more designs such as the Urban Treehouse, which push the envelope of what is possible in the world of sustainable architecture. [Photography by Laura Fiorio]