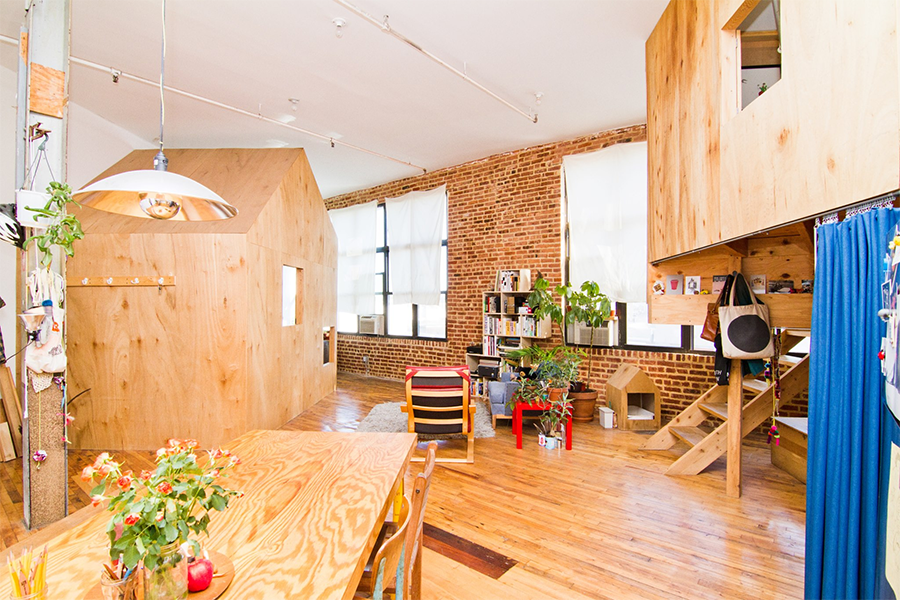 Remember when raising a family meant moving to the 'burbs and buying a spacious house with a white picket fence? Well, that idyllic image has changed quite a bit over the years, and nowadays many are choosing to keep their urban lifestyles well after adding more members to their clans. Yes, fitting additional people into a city-sized residence can be challenging, but one economical way to do it is by building mini rooms within the rooms you already have. These extra enclosures can be just semi-private or totally walled-in, and can boost the functionality of a studio or one-bedroom to new heights. Read on for some unique ideas showing how other homeowners have accommodated their kids, guests or new roommates using mini rooms.
Smart Use of Space
Artists Terri Chiao and Adam Frezza took a playful approach to adding more delineation to their Bushwick, Brooklyn loft by building out two delightful mini-homes within the formerly one-room space. Their 88-square-foot cabin and 100-square-foot treehouse are perfect for hosting guests, but would make great children's rooms as well. The build-out cost is just $2,000.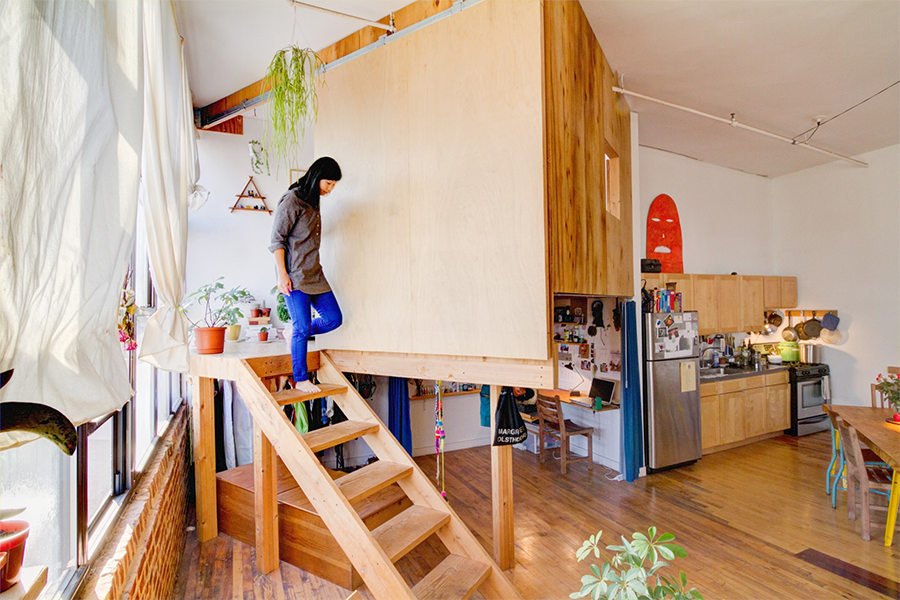 Chiao and Frezza used luan plywood and standard lumber to erect the cheerful rooms.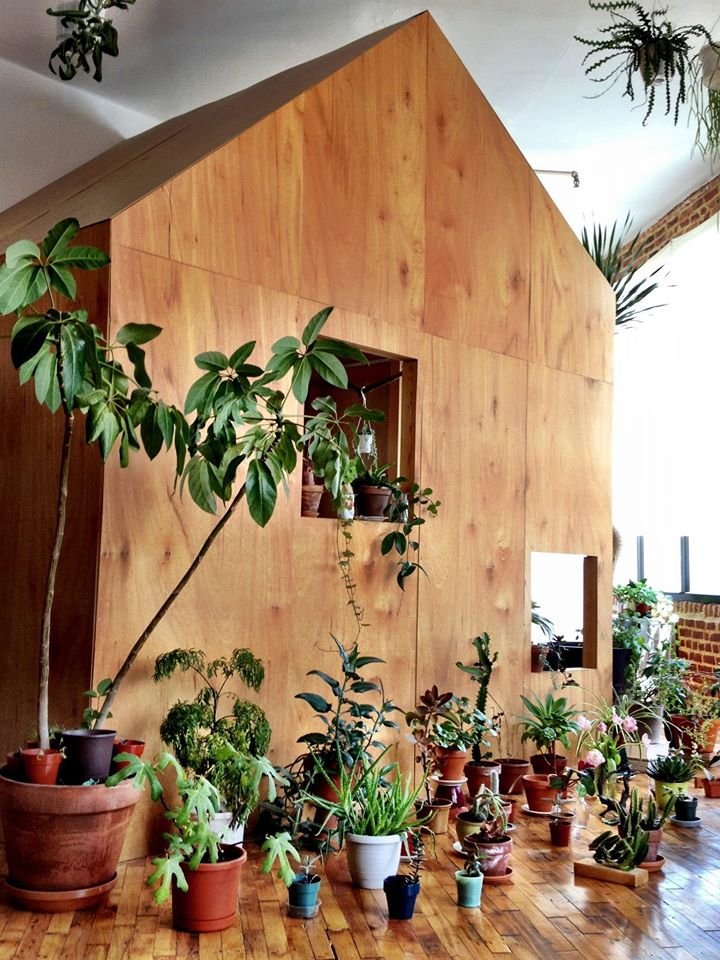 Ready Kit at Hand!
If constructing an extra room from start to finish seems like a bit more time and effort than you'd like to commit to, architect Dan Hisel's ready-to-assemble Z-Box kit could be just the solution you're looking for. Made out of polycarbonate and douglas fir, the boxed set can be put together to form a 12-foot-wide, 10-foot-tall space that can serve as an extra bedroom, an office or a nursery. Since it's freestanding, there's no need to worry about demolition costs if you ever need to take it down, and its perforated walls allow just the right amount of light to pass through while still providing privacy.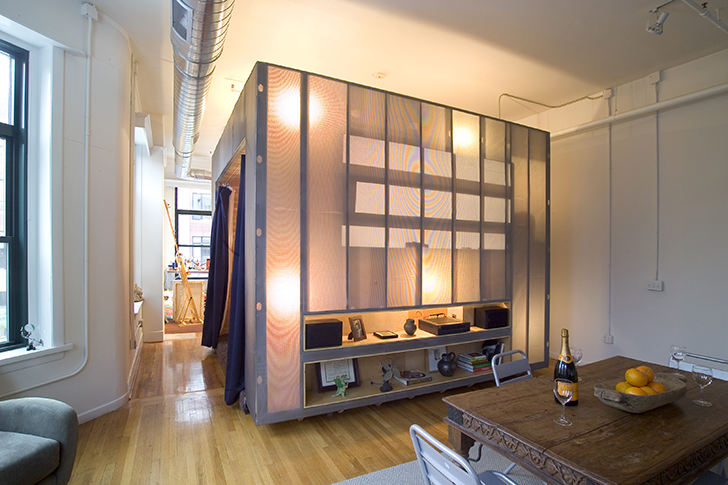 Concealed Storage
In many studio apartments, storage is an even bigger issue than the lack of rooms. Architecture firm JPDA addressed both of these problems with their ultra-efficient redesign of a 500-sq-ft East Village Studio.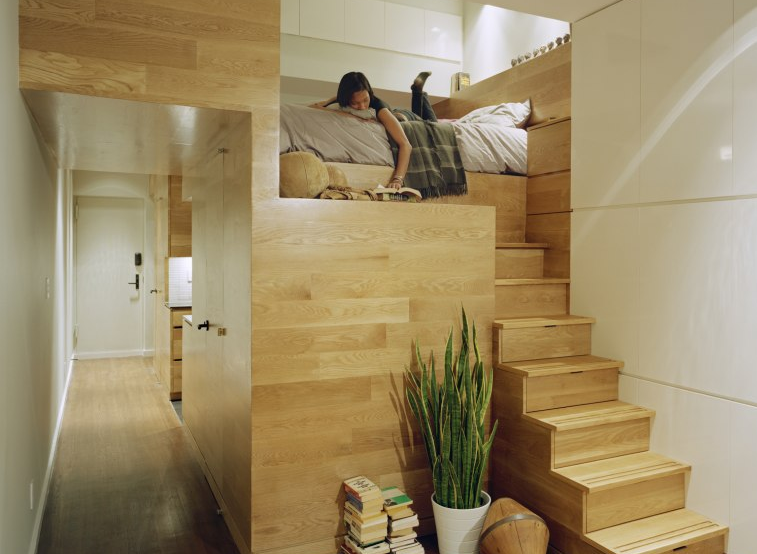 The resulting configuration divides the space into usable areas including a living room, bedroom and kitchen, while also creating much-needed stash spots for the homeowner's belongings.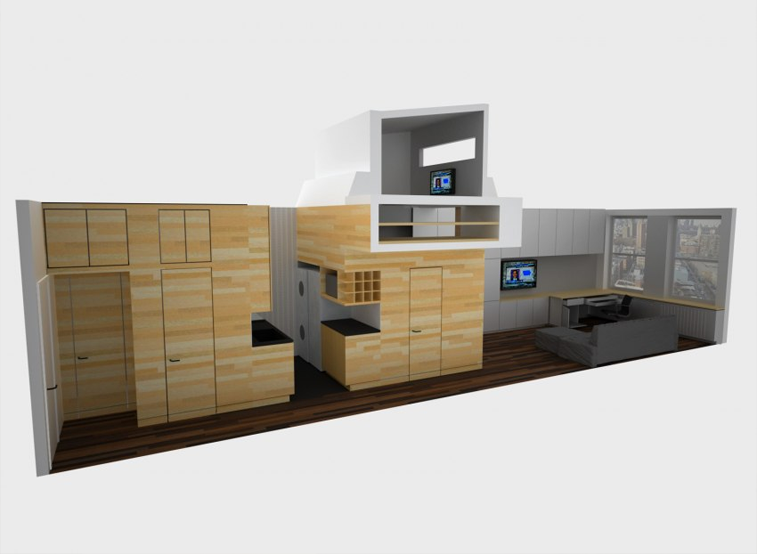 Much of the storage, like these stair drawers, is cleverly hidden.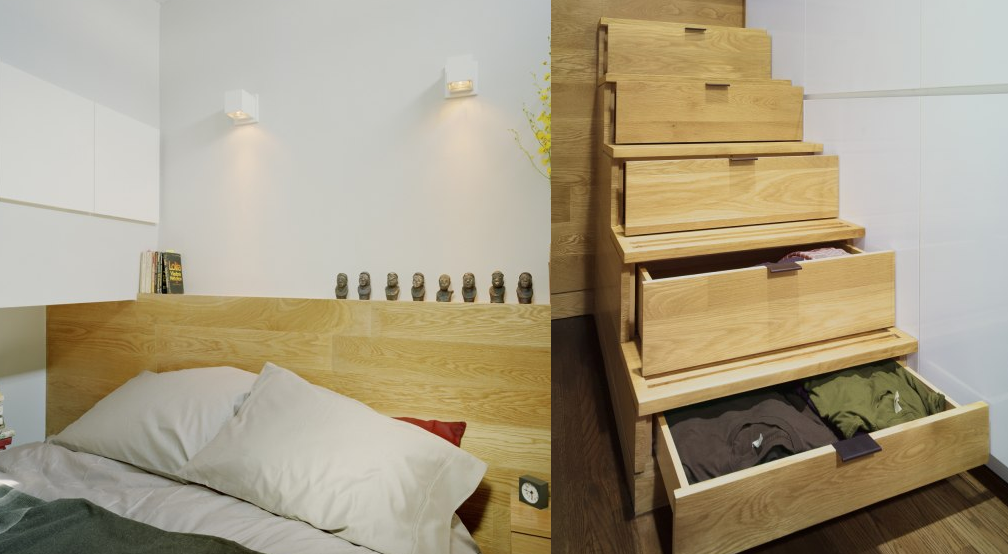 Smart, Adaptable Functionality
Sometimes one bedroom is large enough to splice into two, but it takes some smart planning to end up with spaces that don't just feel like shoeboxes laid next to one another. Clare Cousins Architects took a 75-sq-meter apartment and used plywood joinery to remodel one of the bedrooms into a room for the homeowners and a nursery for their baby.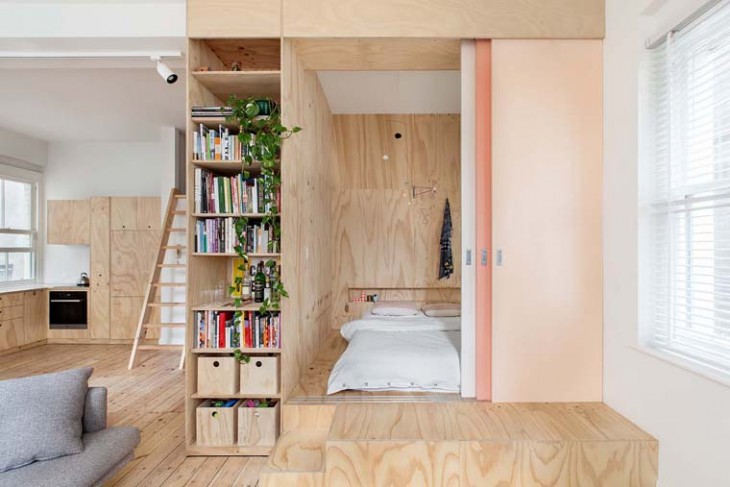 The redesign features three brightly-hued sliding panels that allow the main bedroom to open up to the living area for even more functionality.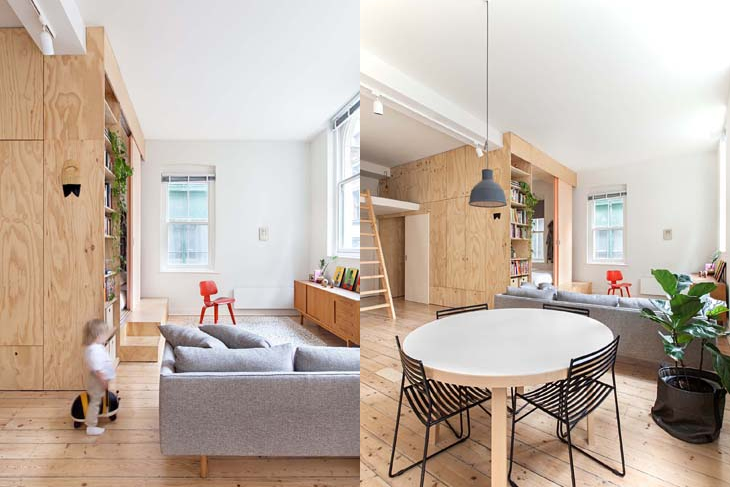 And if you're wondering why I'm such a fan of the room-within-a-room concept, it's because I've employed it in my own home. Originally built so that a roomie could move in and help out with the rent, the cabin-like space is now my office.
It also doubles as a spare bedroom for guests, and we use the nook above it for storage.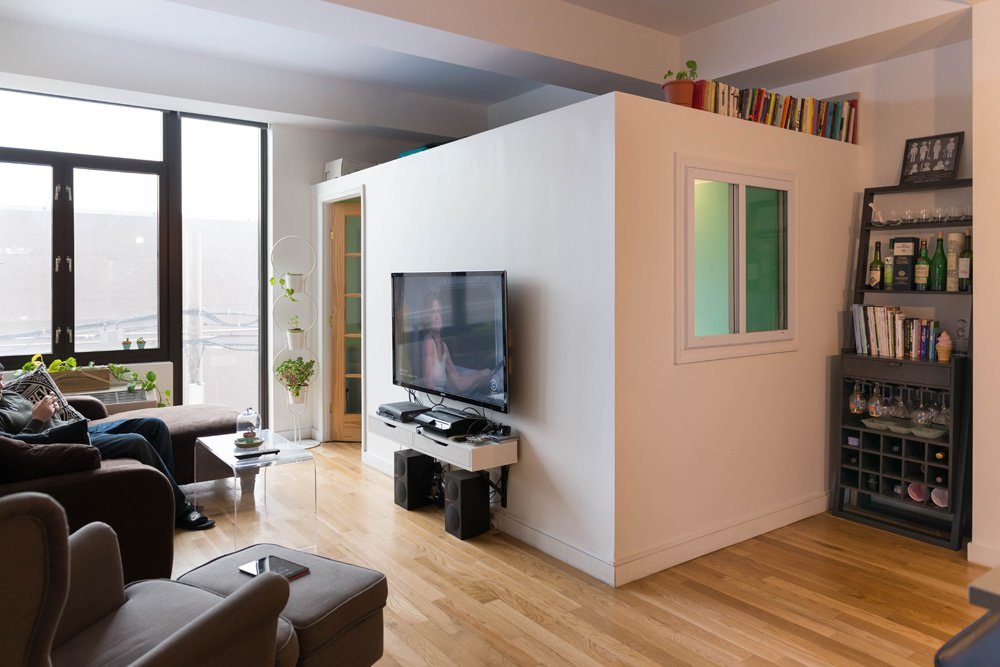 TIP: Instead of building walls that go all the way up to the ceiling, consider erecting shorter walls so that your larger room retains its original sense of space.
One issue that we faced after creating the mini room was that it blocked sunlight from the living room window from reaching the kitchen. Our solution? Swapping the solid door for a glass-paned single French door and carving out a small window for the room on the wall closest to the kitchen. Now light and air can flow through from one side of the room to the other.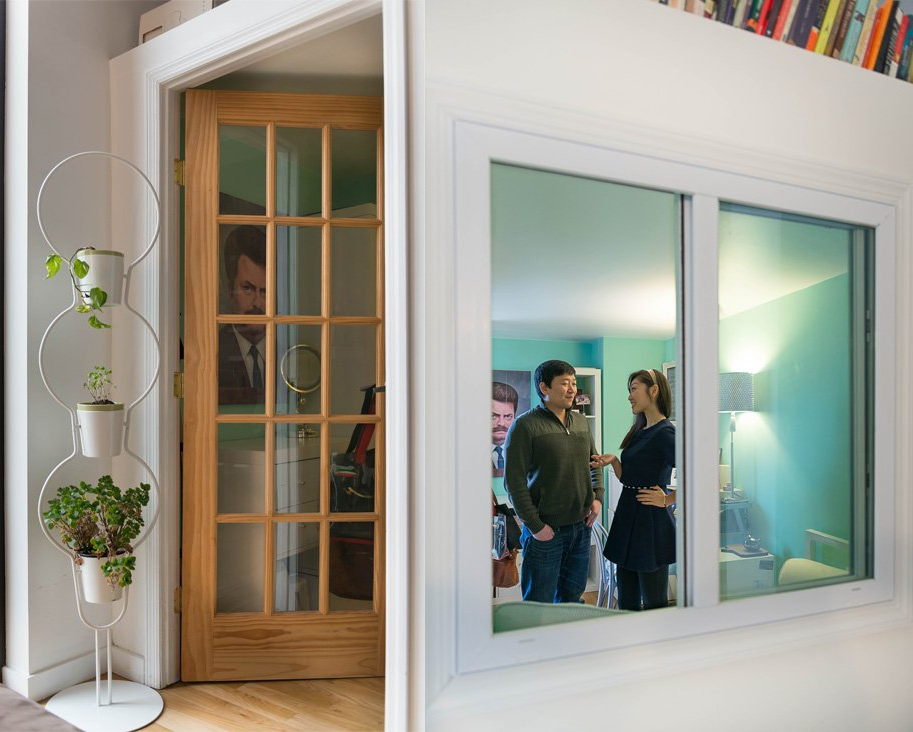 Are you thinking about creating a smaller room within one of your rooms? Which one of these examples would you follow for your project?