We absolutely adore small apartment designs that make the best of the available space and always bring along with them a lesson or two in smart decorating. This lovely one-room apartment in Perm, Russia might not be as tiny as the 20-square-meter Scandinavian wonder we showcased yesterday, but it still finds some smart new ways to work around the lack of square footage. Dubbed the LAGENHET and designed by Allarts-Design, the apartment was crafted to meet the needs of a business woman who spends most of her time traveling across Europe. Located on the 22nd floor and clad in brick walls, the idea here was to create a chic hangout with a touch of Scandinavian beauty.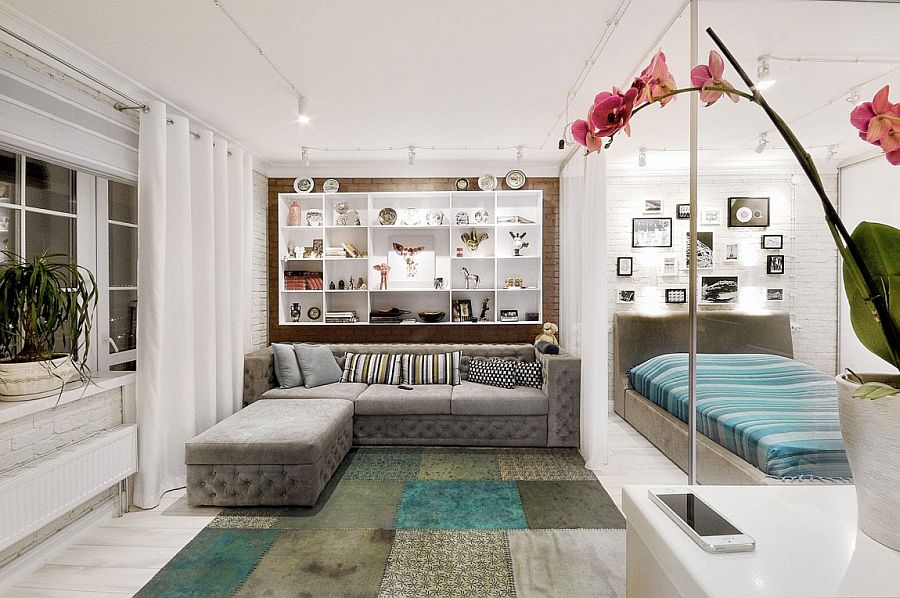 White-washed brick walls along with a red brick-clad entrance give the apartment a unique backdrop with plenty of textural beauty. Instead of using small partitions and unnecessary walls, the large room is divided into the living area, bedroom and kitchen using glass partitions, sheer curtains and a subtle demarcation of space. A standalone TV unit allows you to catch the action from both the living area and the bedroom, which are separated from one another using just drapes. The bedroom looks like a gorgeous glass box with a gallery wall above the headboard, and colorful bedding gives it a distinct identity. Decor is kept simple and minimal throughout the house, with accent additions bringing in some color.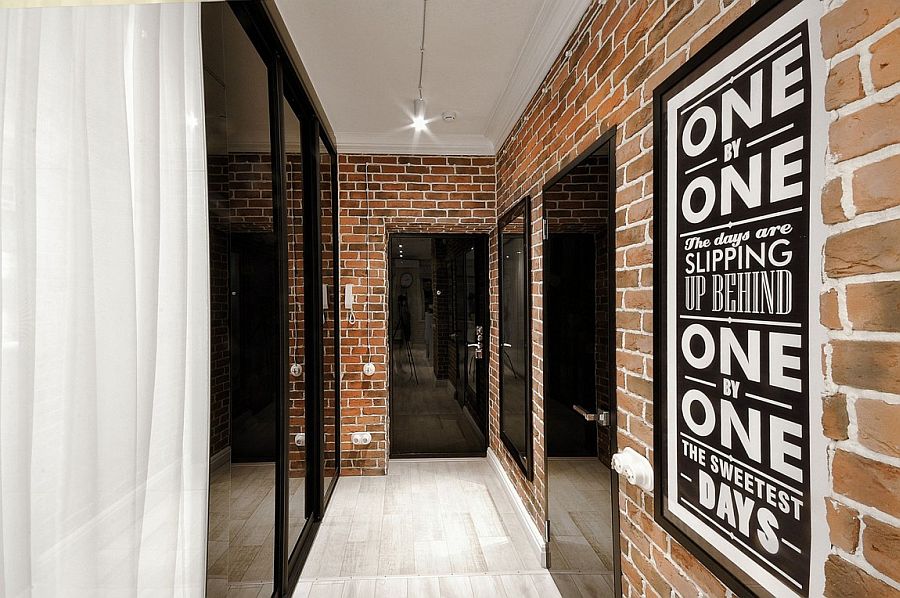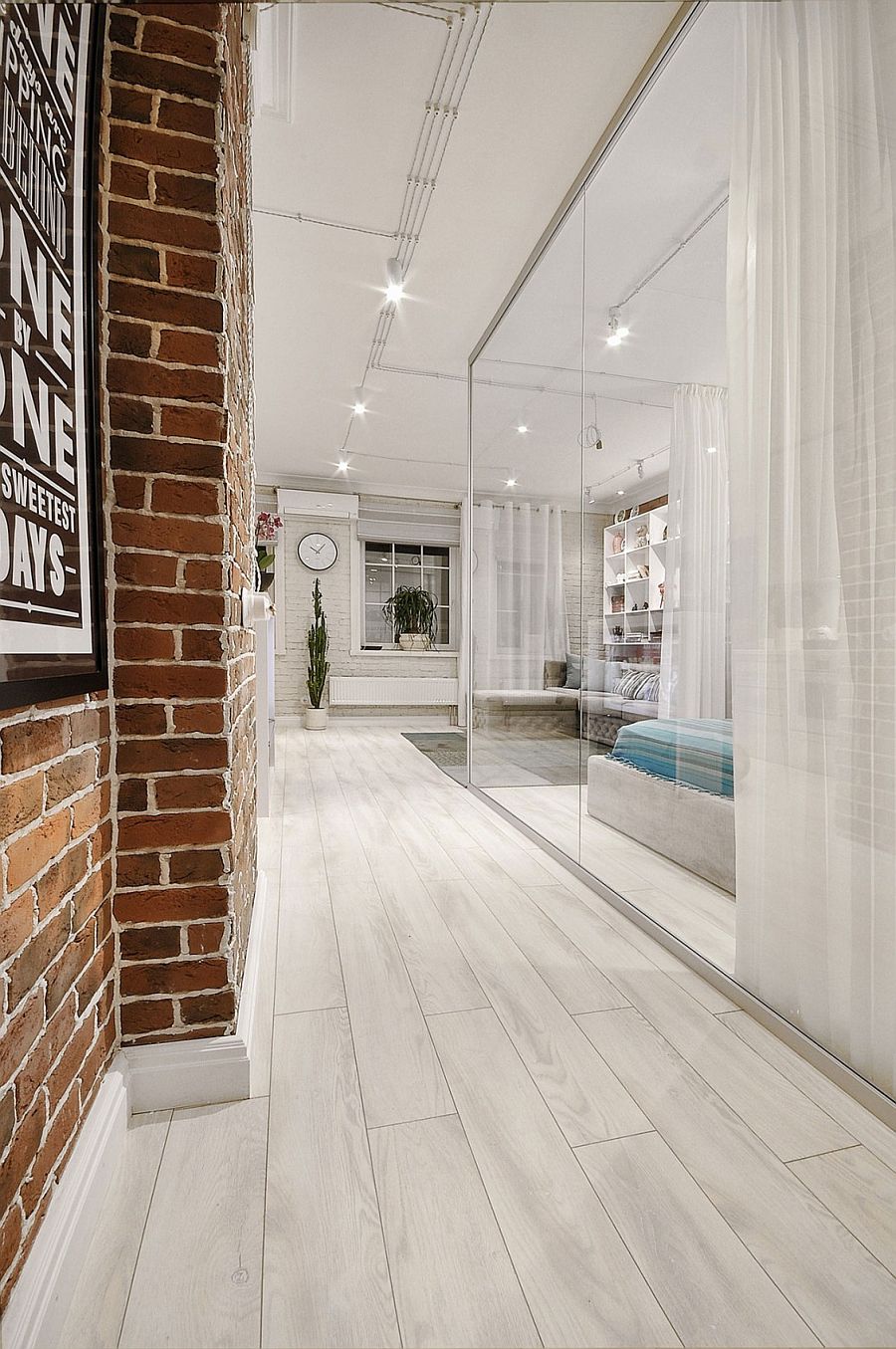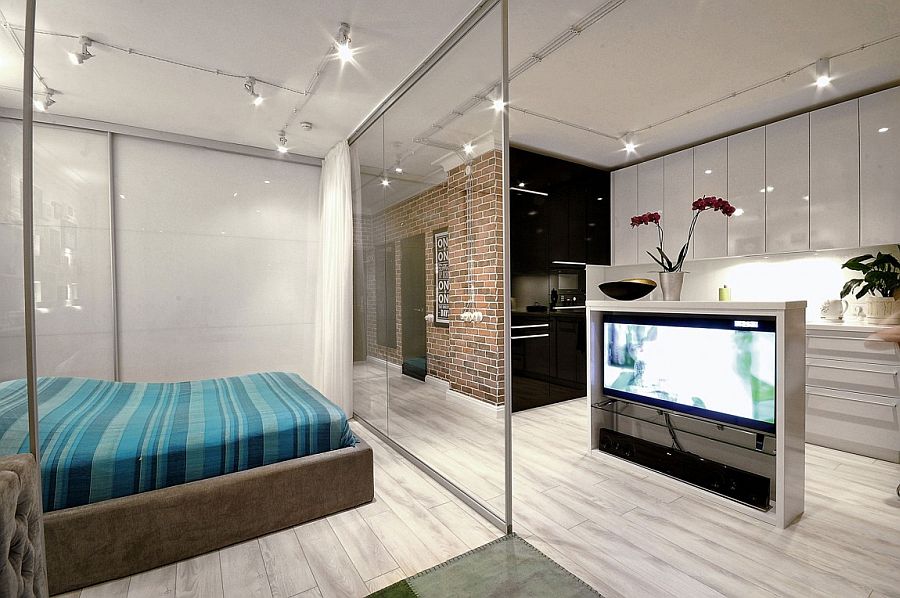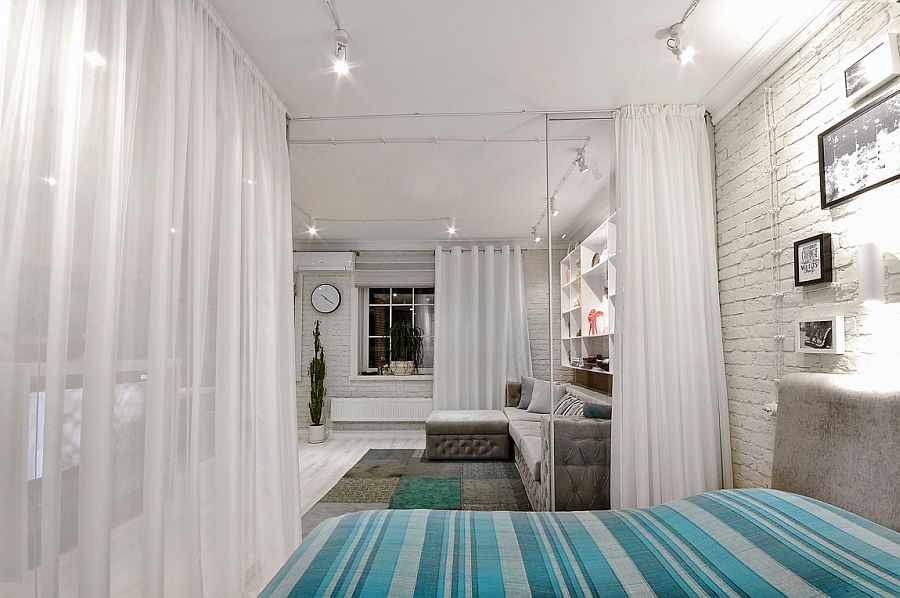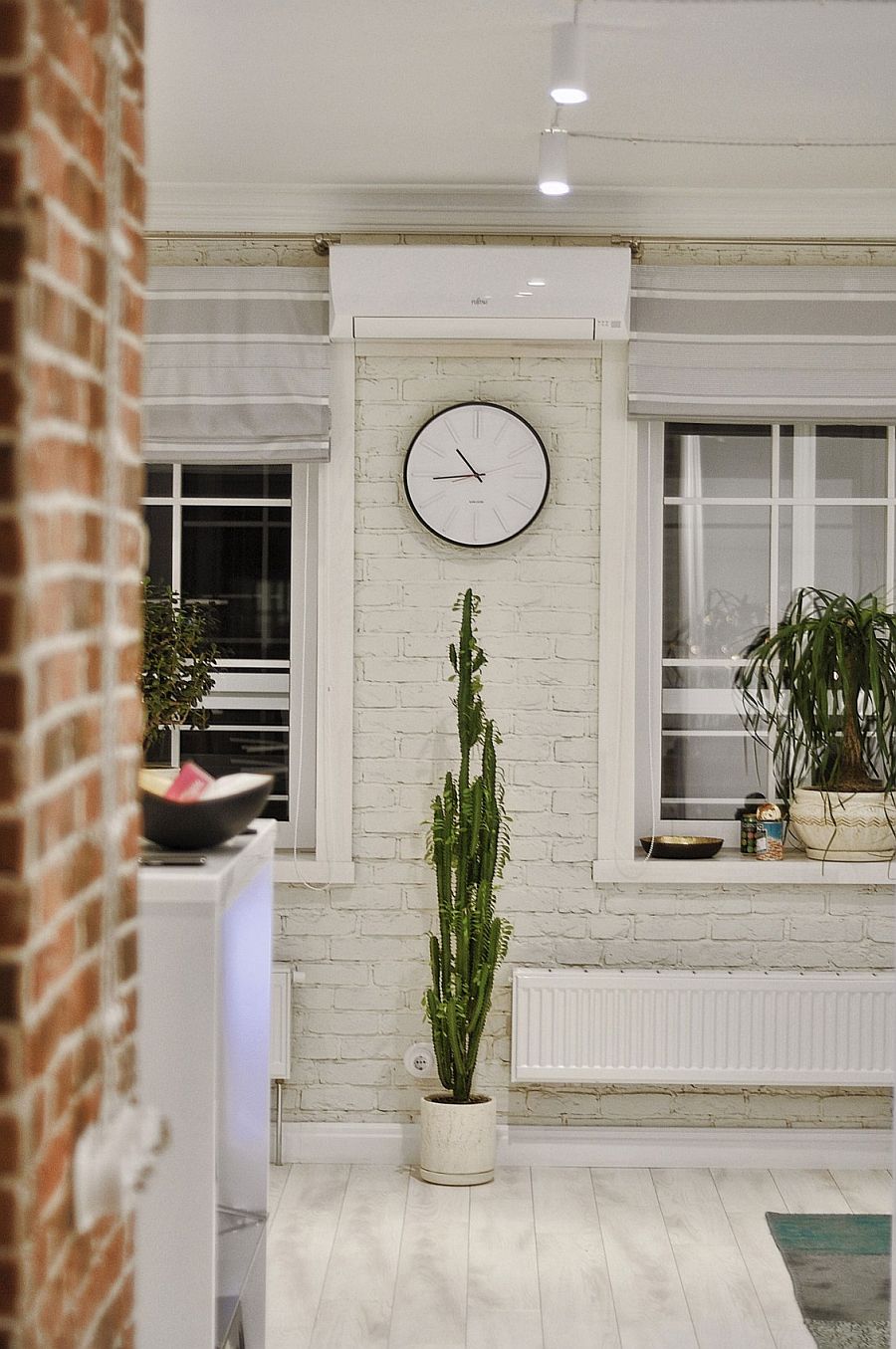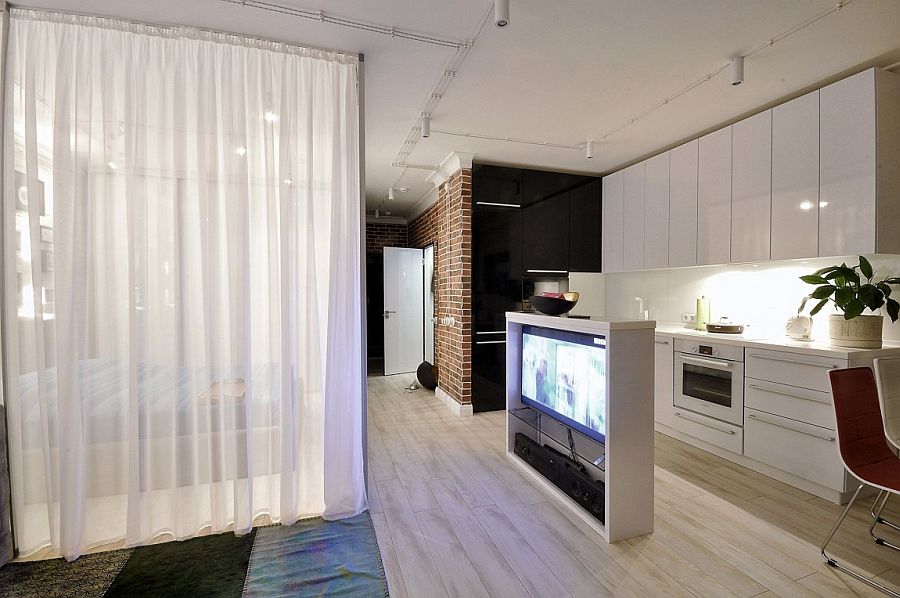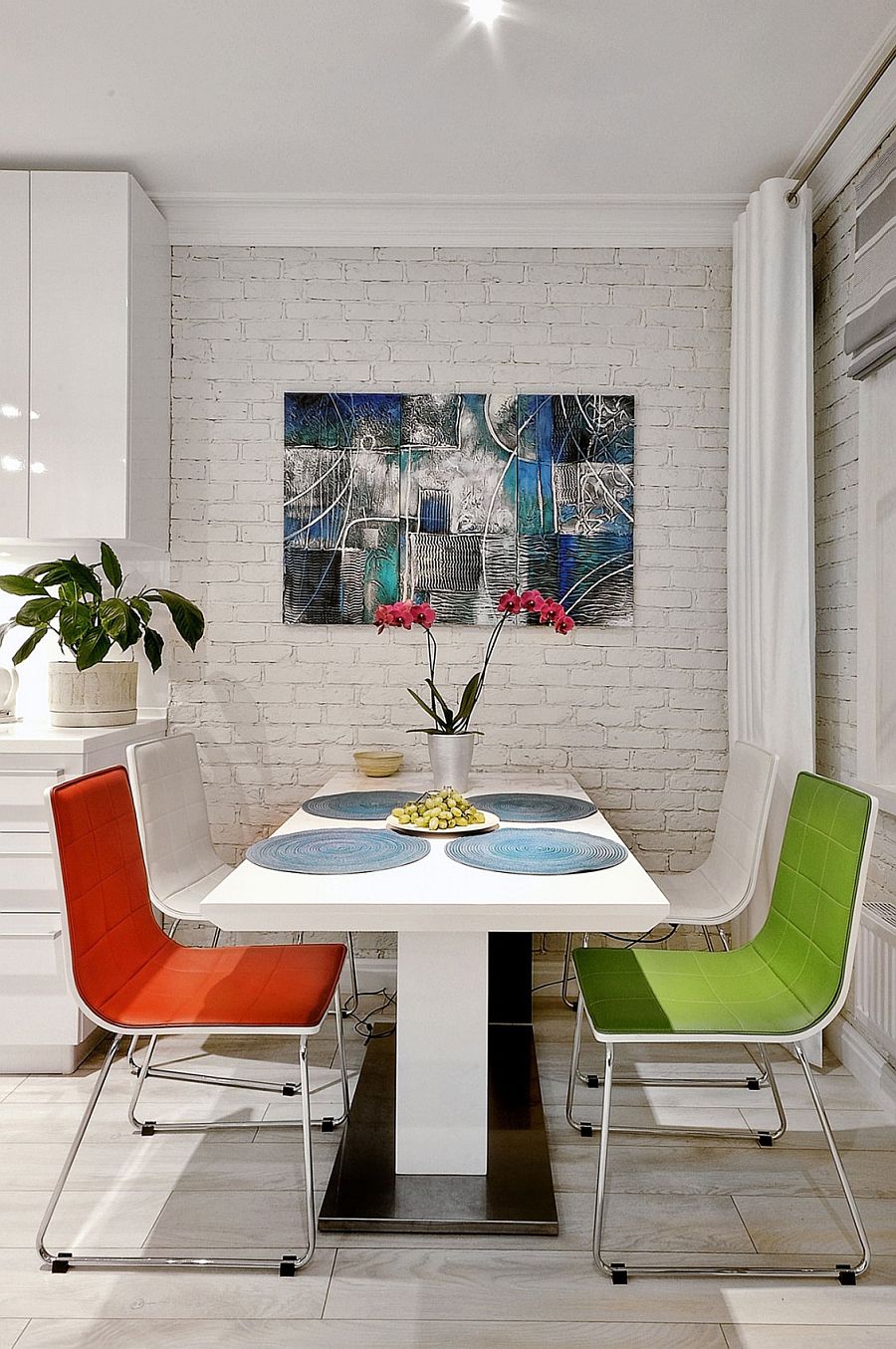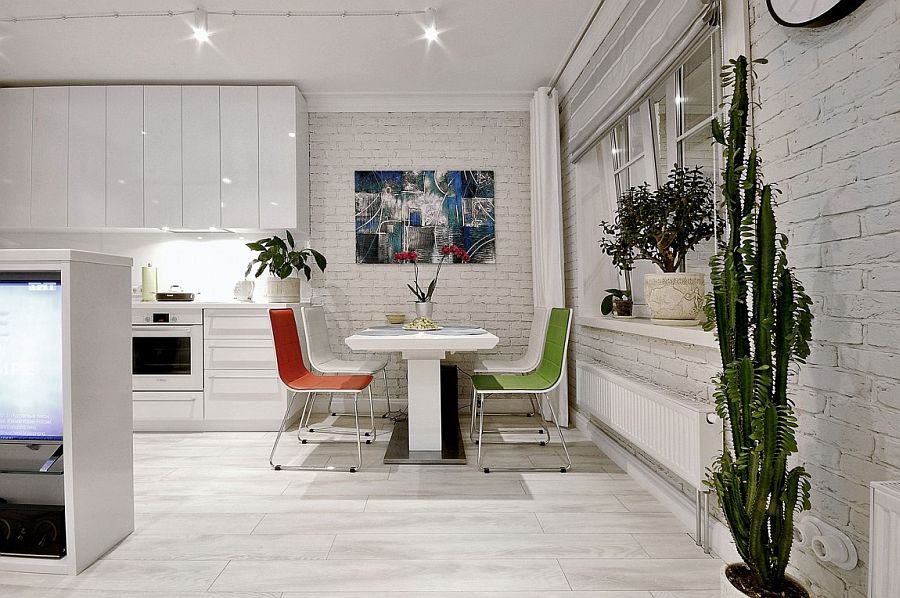 A smart dining area, a kitchen in black and white with glossy finishes, a large wardrobe that tucks away any mess, and a small bathroom clad in natural stone complete the modest apartment. The single-room layout along with the clever use of glossy finishes ensures an unabated flow of light, even as the apartment makes up in style what it lacks in sheer size.