The advent of the wall-mounted flat screen TV and a change in living room decorating trends has meant that the traditional TV unit is quickly becoming a rarity in most modern homes. While some owners are completely doing away with the television in the living area, others simply hook it onto the wall in the bedroom or the family space. But if you still feel there is both space and scope for the TV unit in your lovely living space, we have a trio of elegant models on display today from Cattelan Italia that promise to bring a blend of form and functionality along with them.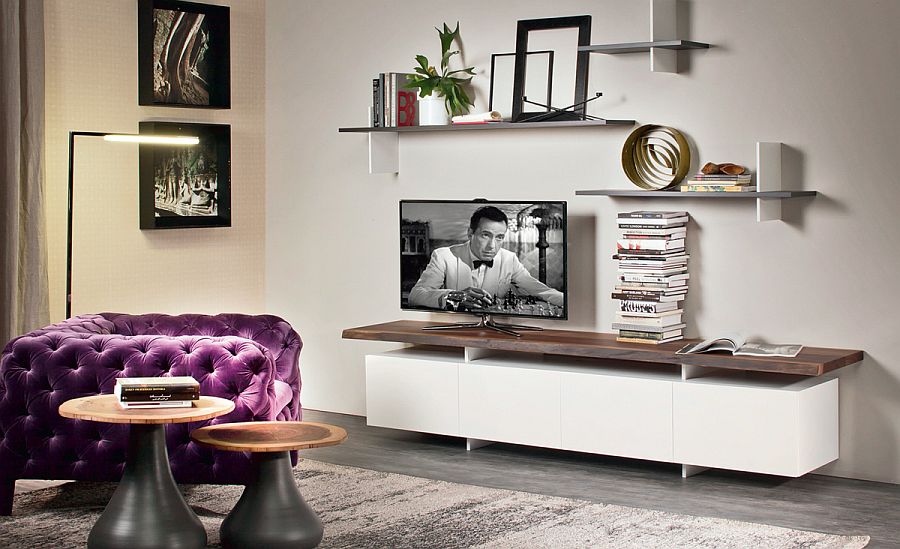 TV units are great for many of us who still have to think about finding ways to decorate our rented homes and are less inclined to make any permanent changes (or cannot really drill holes in the living room walls!)The Seneca TV Unit is ideal for those who wish to add a touch of wooden warmth to the living space along with a few concealed cabinets that will serve your additional entertainment needs. Crafted from solid wood and featuring a Canaletto walnut or burned oak top with rough edges, this elegant unit easily blends with other contemporary decor in the room while creating a smart focal point.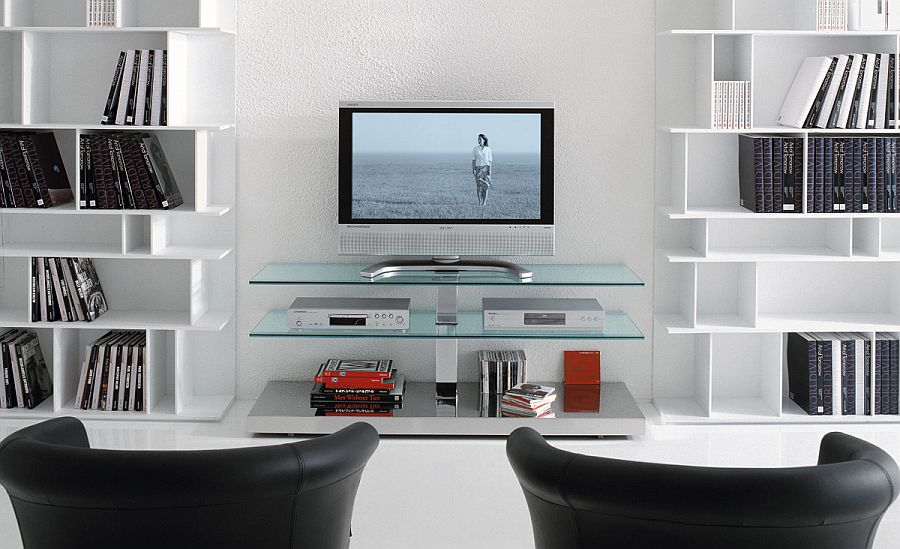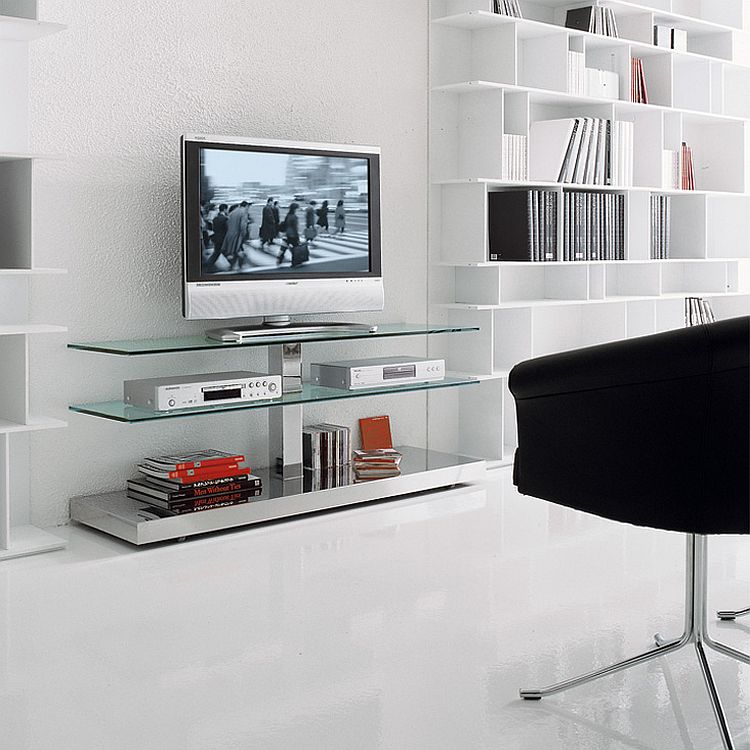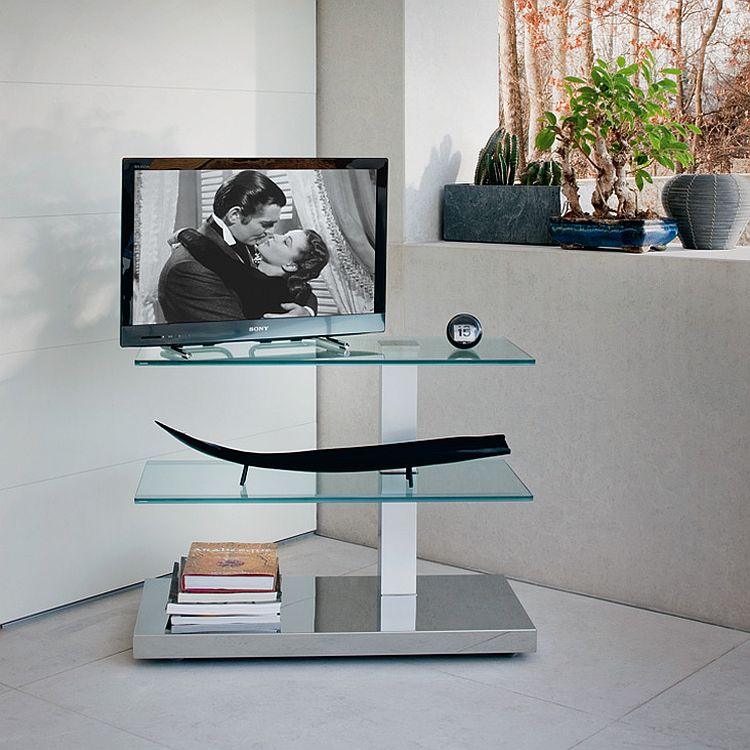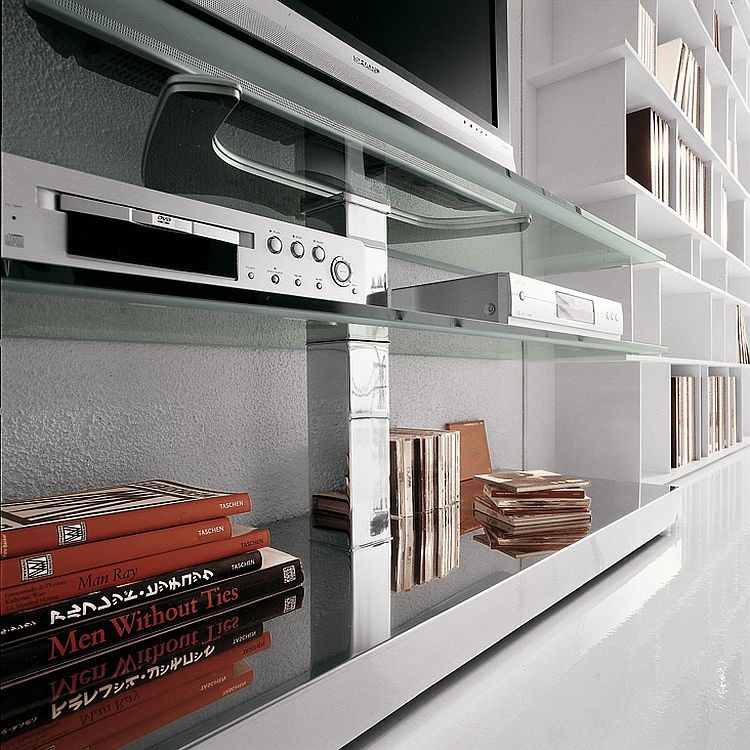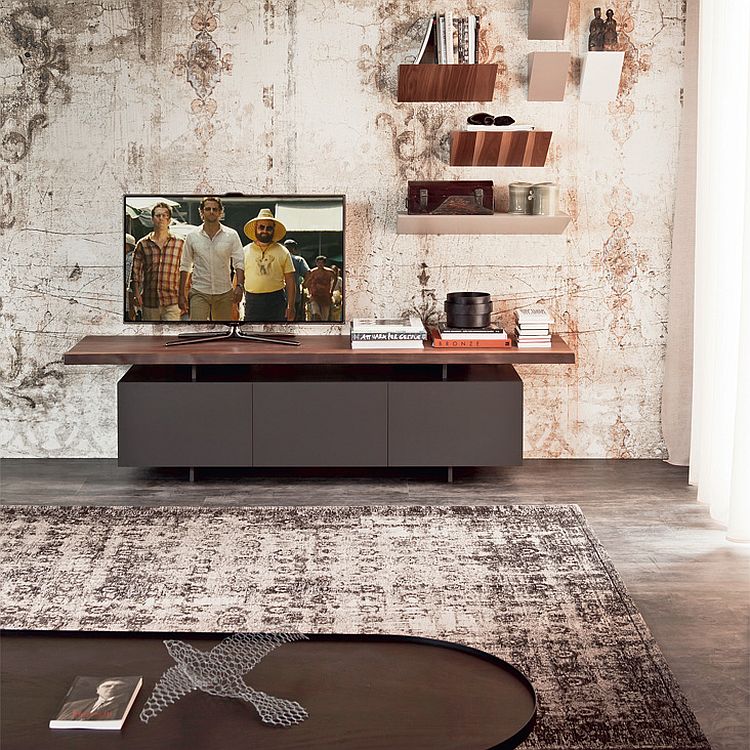 If you think glass and metal fit in better with the style of your small, chic studio apartment, then one among Play and Vision might be the TV unit of your choice. While Play has a fixed stainless steel frame and sleek glass shelves, Vision takes this model a step further with its Swivel feature. Visually airy and compact, they fit into even the tiniest of spaces with complete ease.