Designing a contemporary home that blends into the natural, rustic countryside that surrounds it is an inherently difficult task at the best of times. The job becomes even more challenging when the lot has a few quirky features that need to be seamlessly integrated with the stylish structure occupying the space. But getting this accomplished with both flair and functionality is this gorgeous private residence in Ingarö, Sweden that was conjured up and brought to life by Gabriel Minguez. The architect was inspired by Japanese design and its innate simplicity and natural harmony, and he incorporated these nuances into the overall appeal of the home.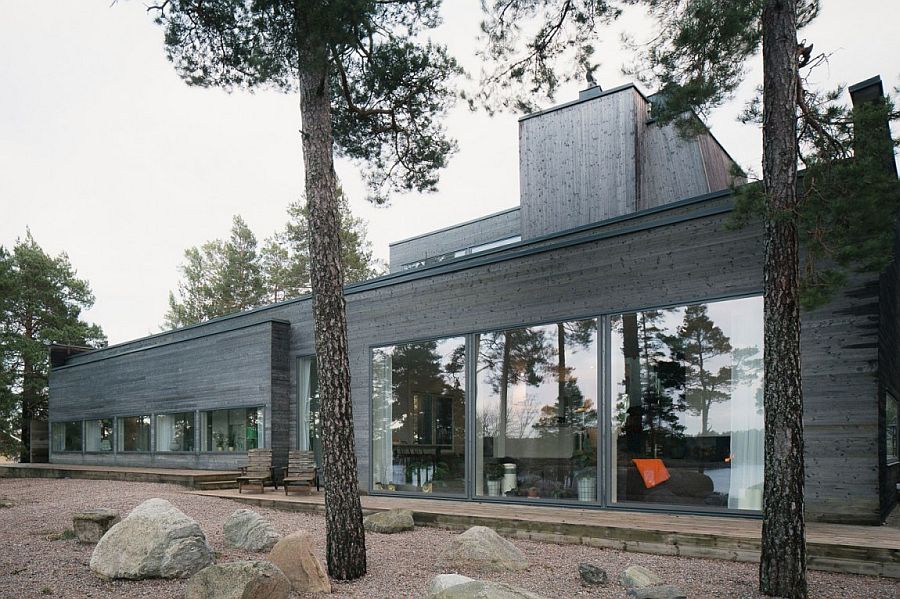 The beautiful home is nestled in a lovely lot that overlooks Östernäs, Ingaro and is spread across a generous 2,368 square feet. Surrounded by pine trees, a curated Japanese garden, and natural rocks that play an important role in the look and feel of the structure, the house has an exterior that melts away into the backdrop with ease. The iron based color scheme of the exterior ensures that maintenance is kept to a minimum, while the interior takes on a completely different look with a more cheerful, pleasant and modern vibe.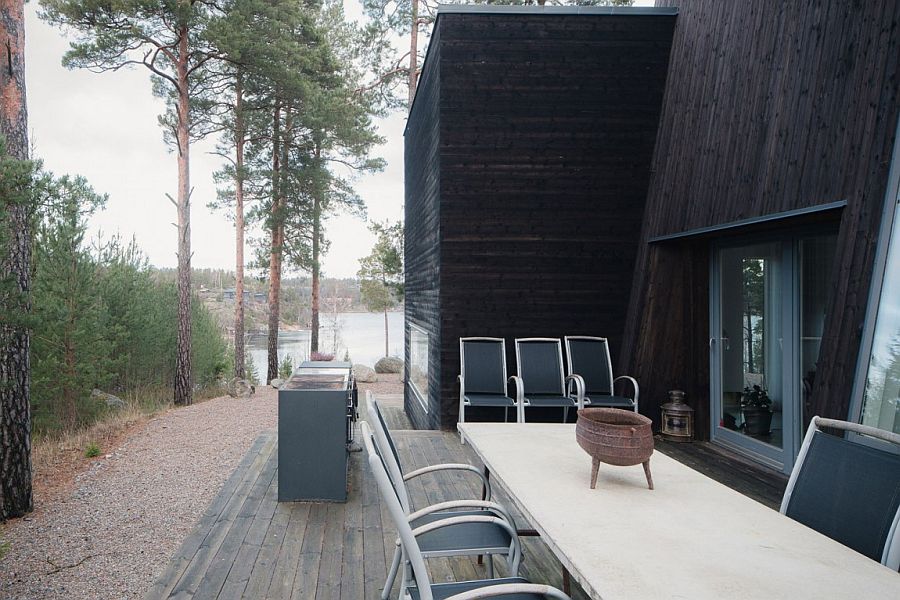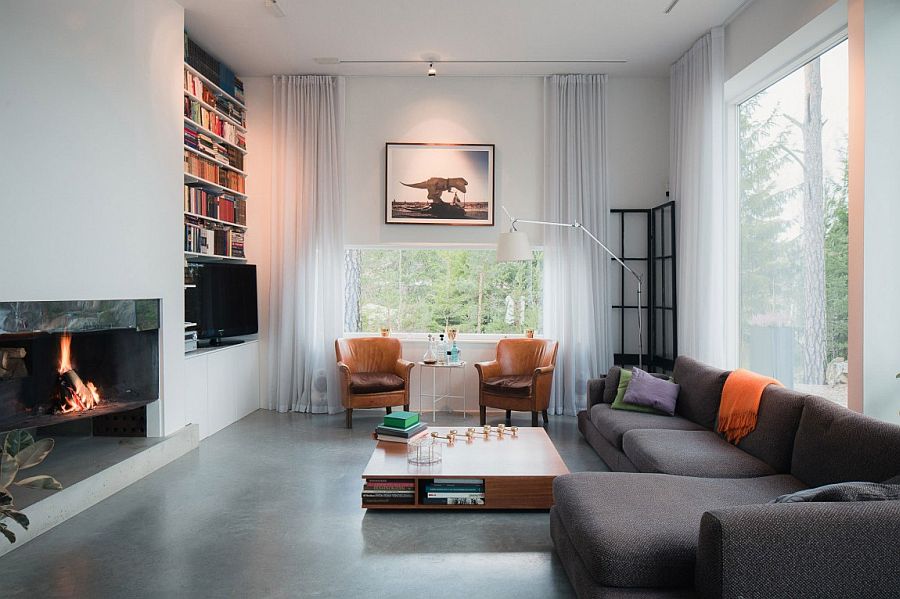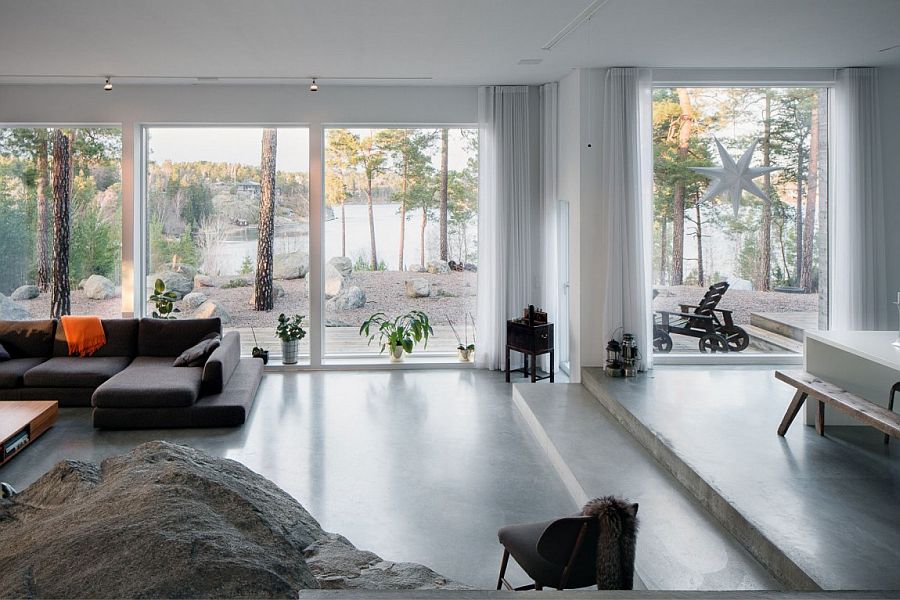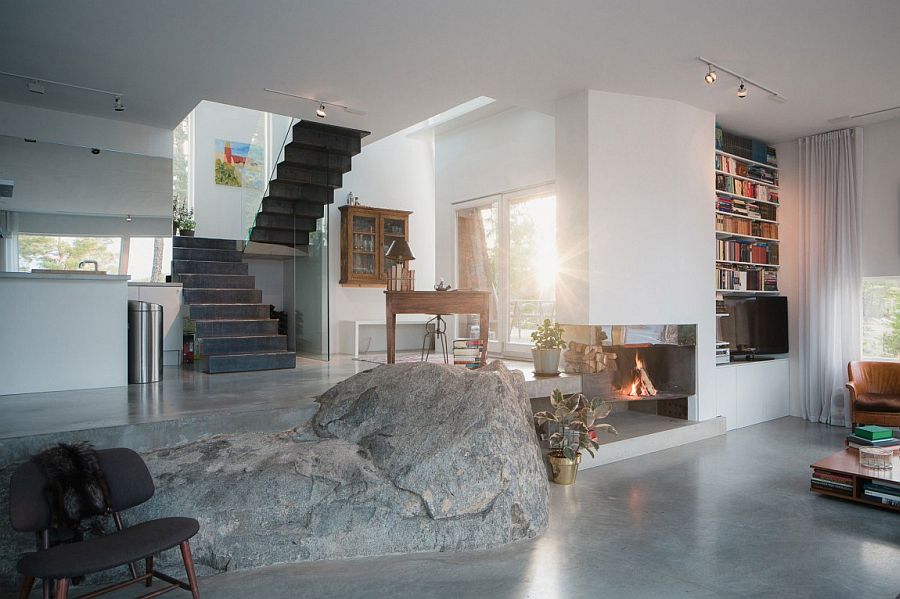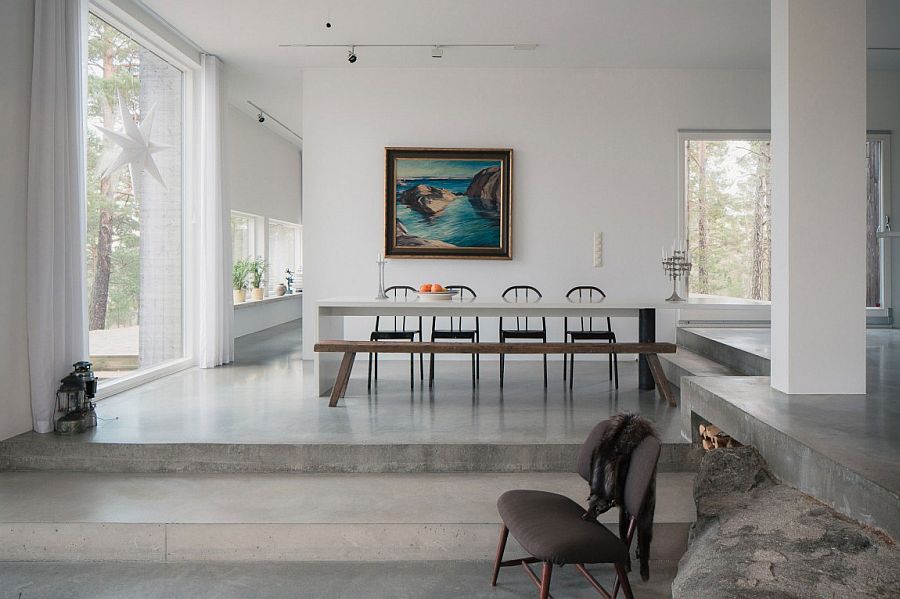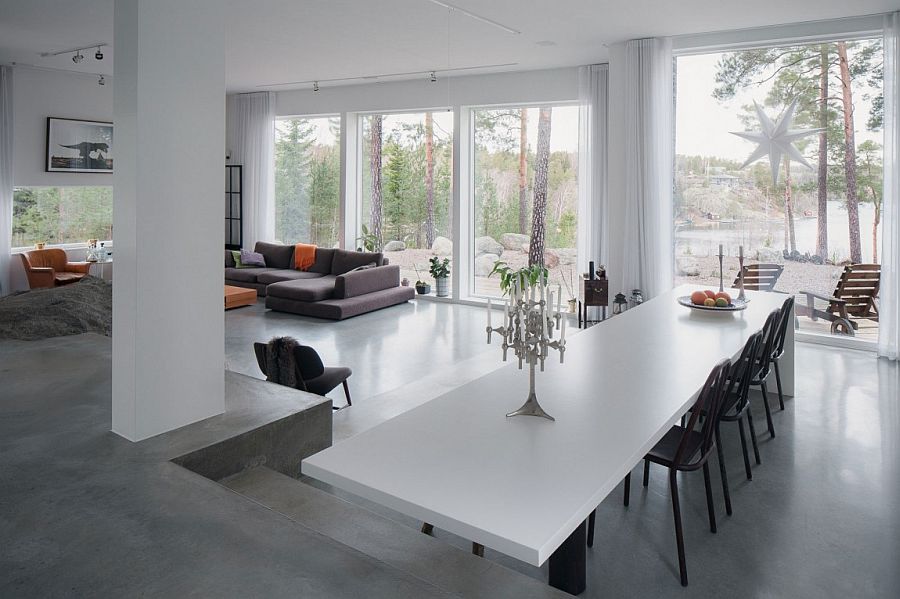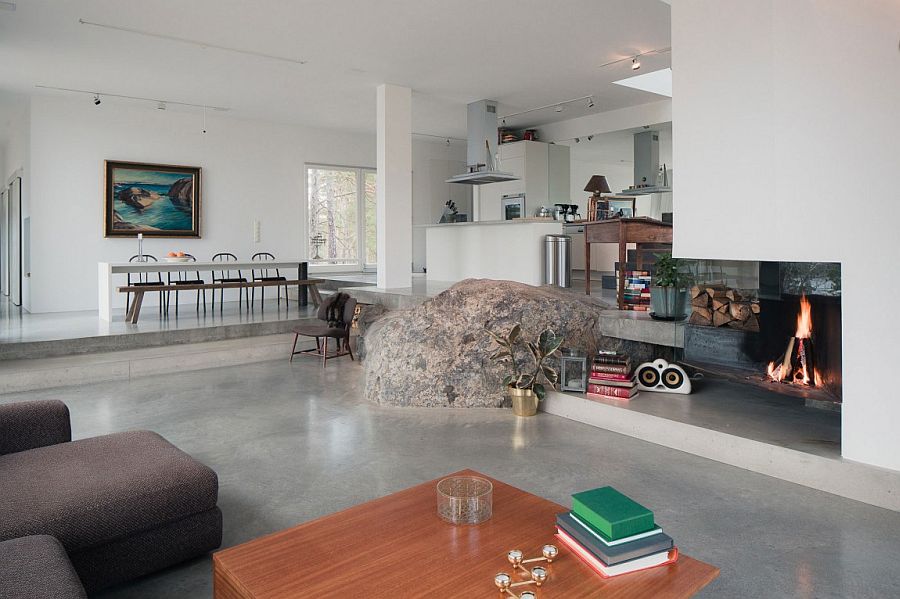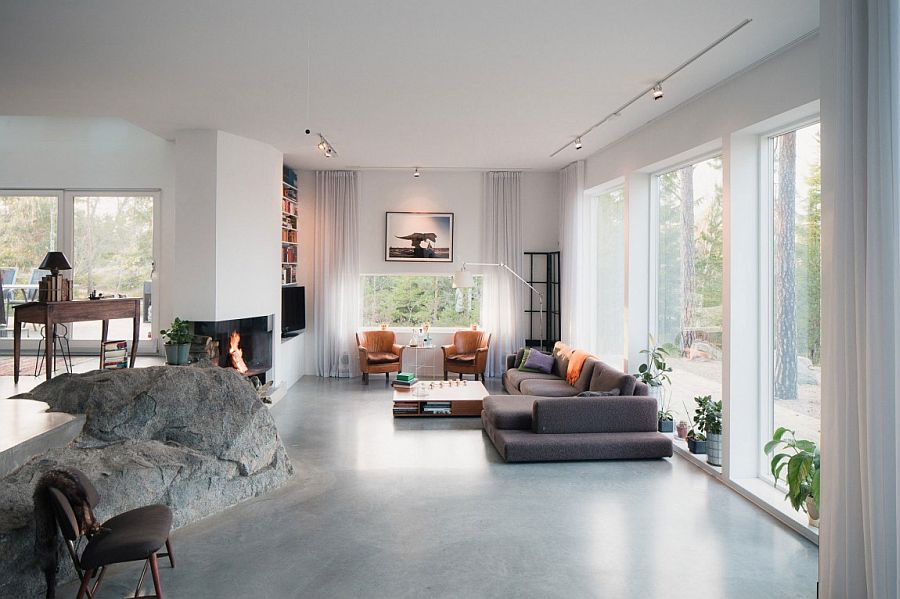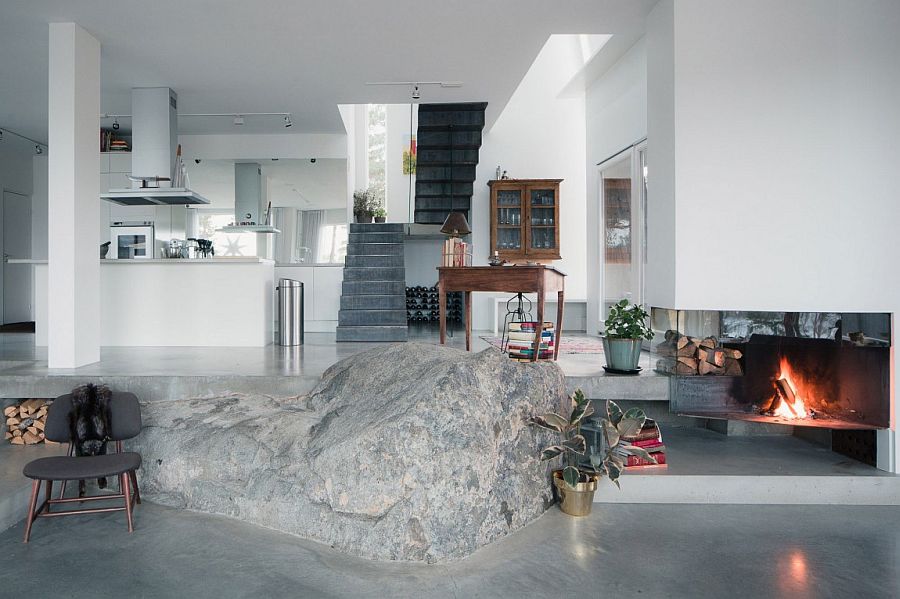 The lower level includes the living area along with the kitchen and dining room, and at its heart is a large natural rock that was left untouched during the construction of the home! Three bedrooms and bathrooms are also housed on this level, while a sleek, sculptural staircase leads to the top floor with additional rooms, the master suite and a stunning roof terrace. Complete with a sauna, access to a dock and swimming area, and of course gorgeous private gardens, the home combines contemporary luxury with natural goodness in an exquisite, effortless fashion. And it could be yours for $1.1 million!