Located in the lovely Beaches locality of Toronto, Canada, the 142 Kenilworth Residence combines the old world charm with modern aesthetics to shape a truly captivating home. This classic house with a pitched roof was originally built in the early 1900s, and spread across 1,250 square feet, the interiors acquired a dark, dreary and congested ambiance over the years. The homeowners wanted a smart renovation that not only preserved the brick façade of the home, but gave the interiors a fresh, cheerful and modern vibe. This challenging task fell to Johnson Chou, and it is fair to say that the stunning results speak for themselves!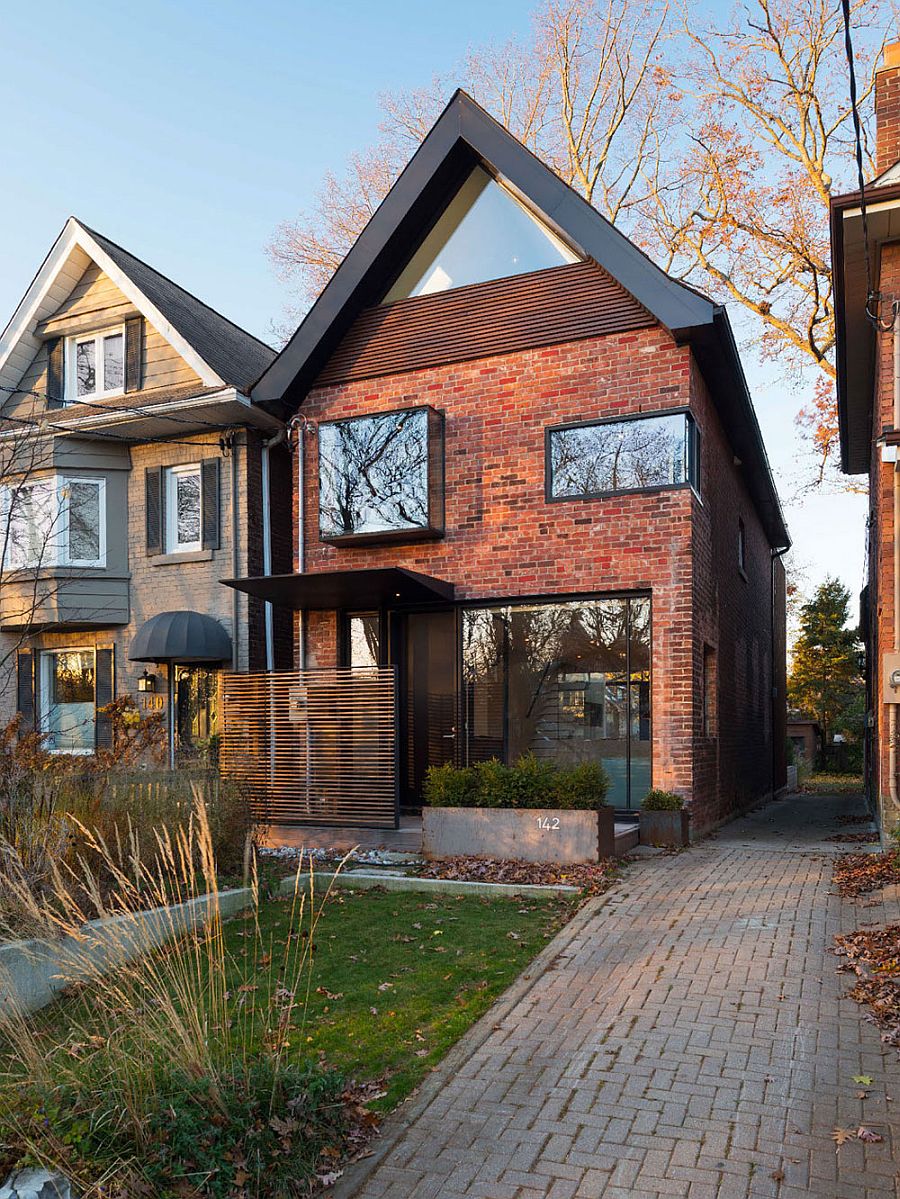 The dashing renovation and the gorgeous extension in the rear completely alter the interior while extending the living area to a more spacious 1,950 square feet. This was achieved by adding a two-story glass extension to the rear, which brought in ample natural ventilation, and by converting the old, unused attic into a lovely master suite. The previous floor plan of the house was completely altered, as all existing interior partitions were removed and the renovation was started from scratch. The lower level now features a cool living area along with a dynamic contemporary kitchen and a spacious dining area that open up towards the private garden outside.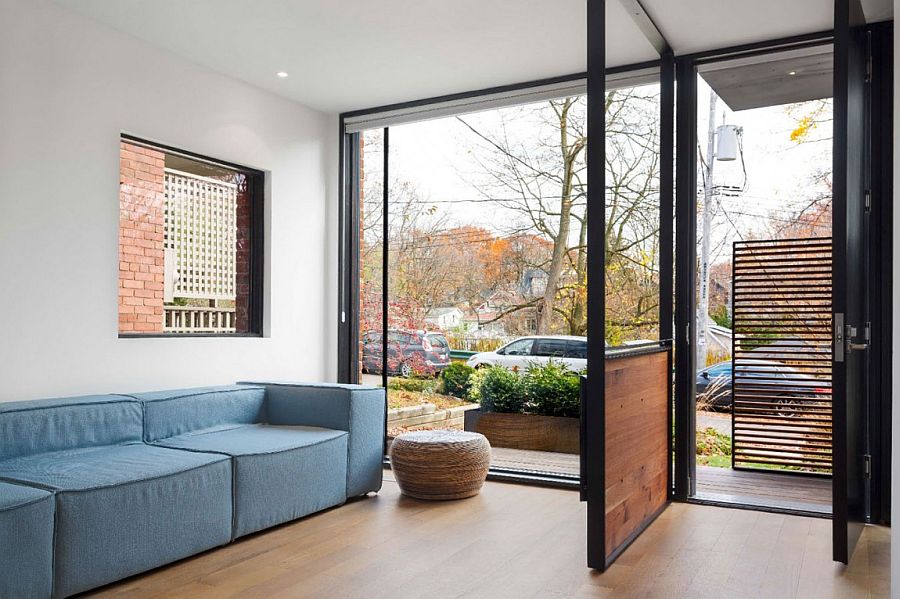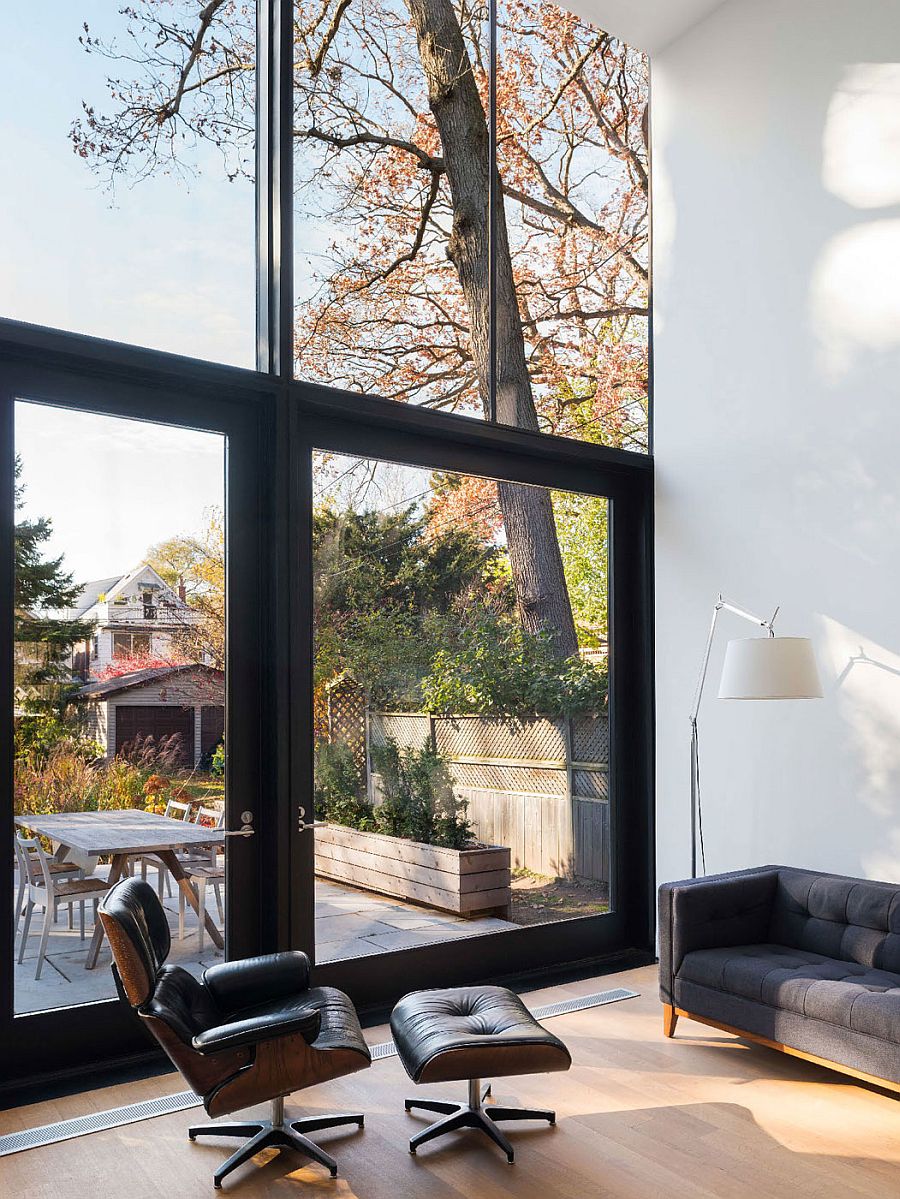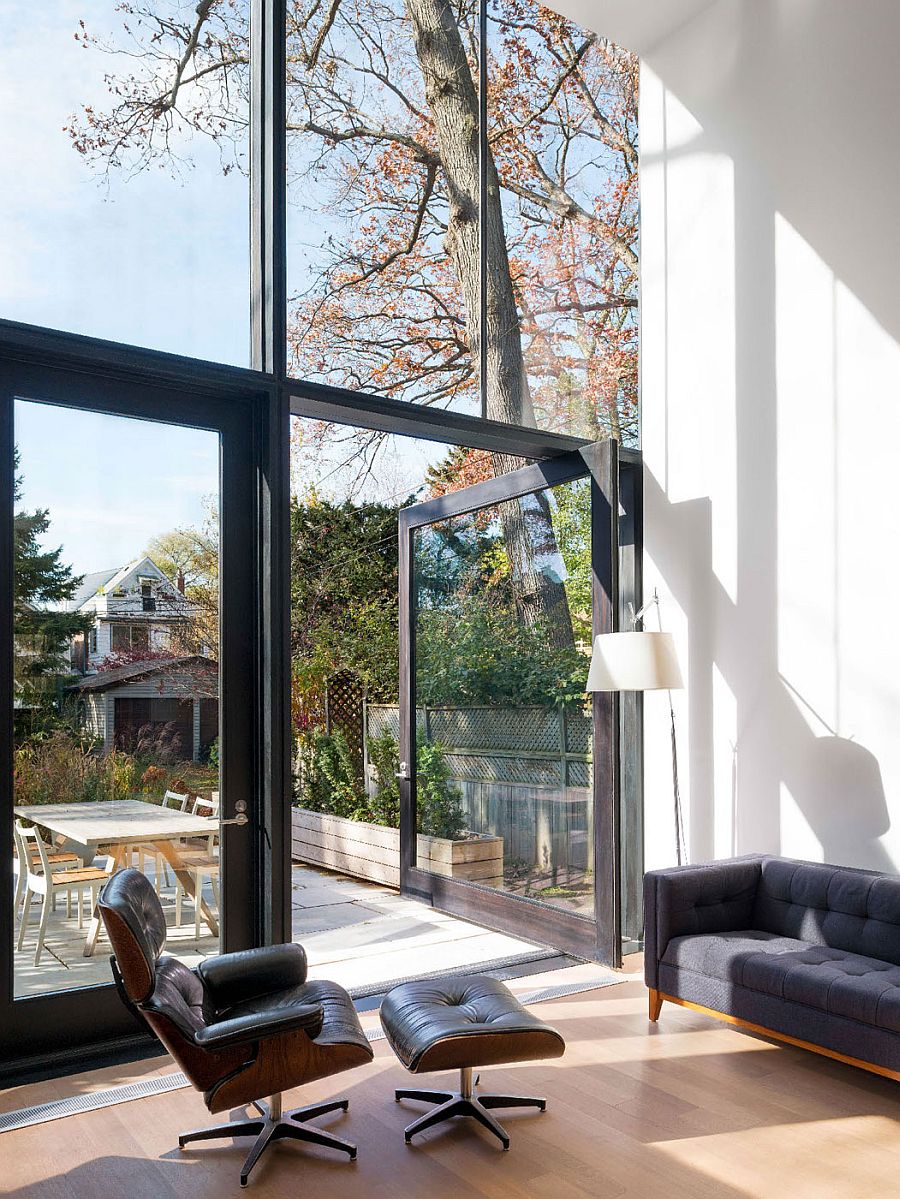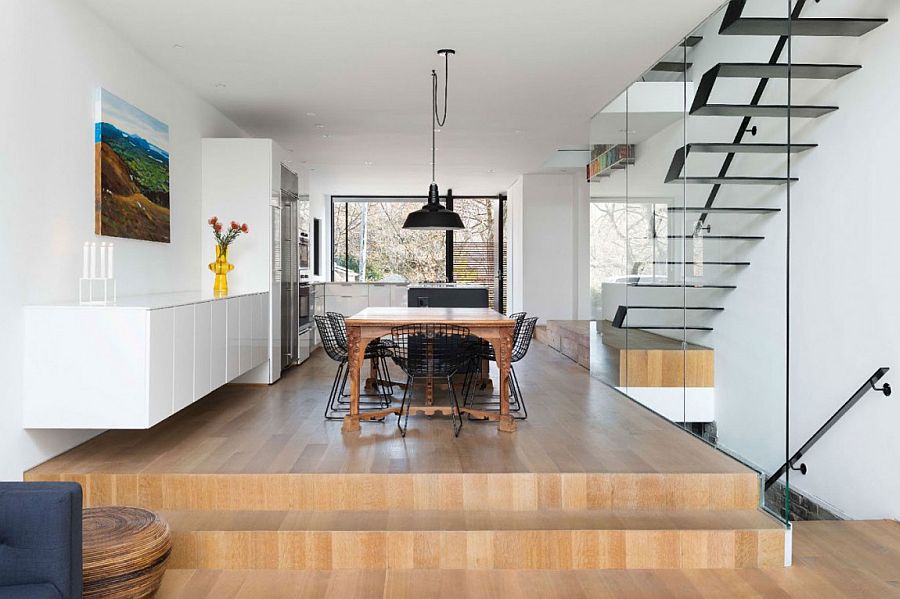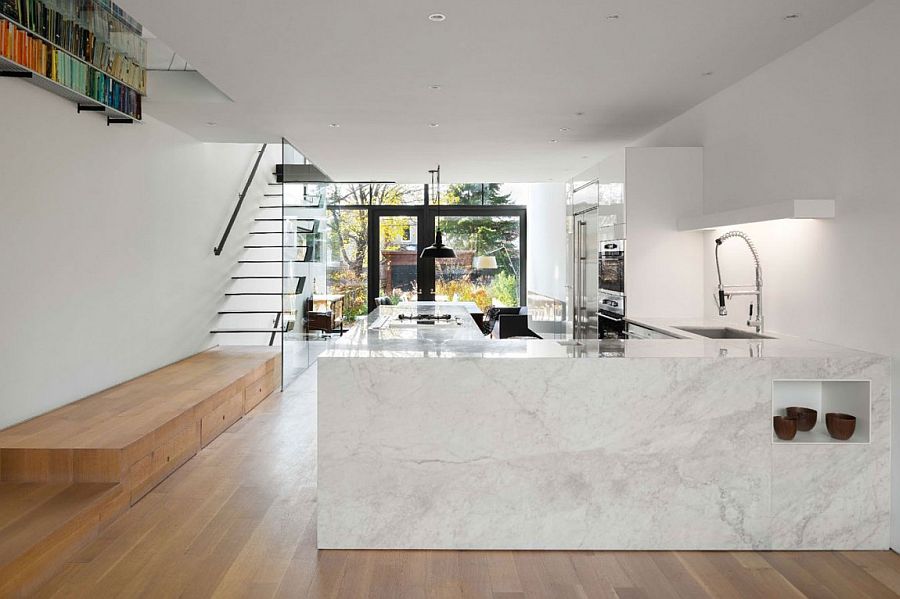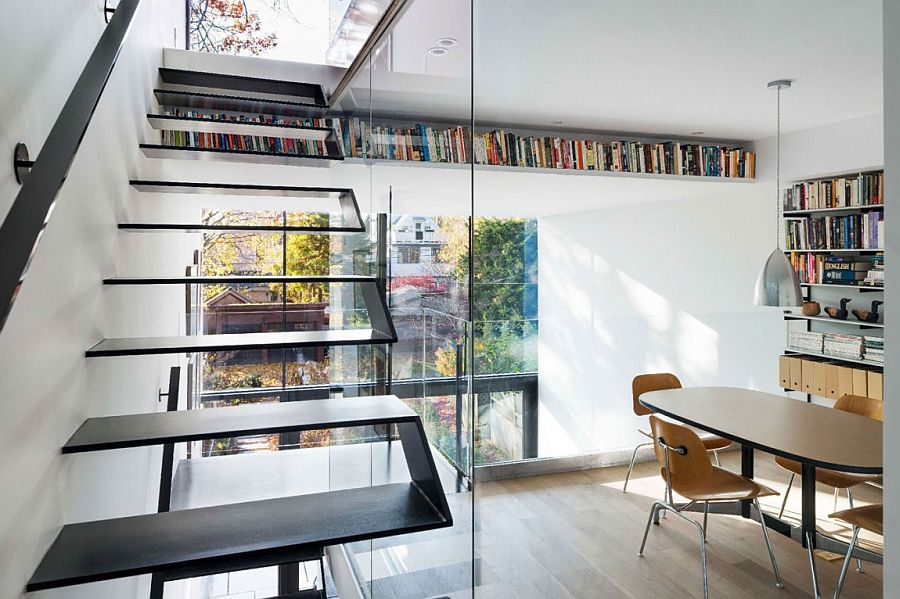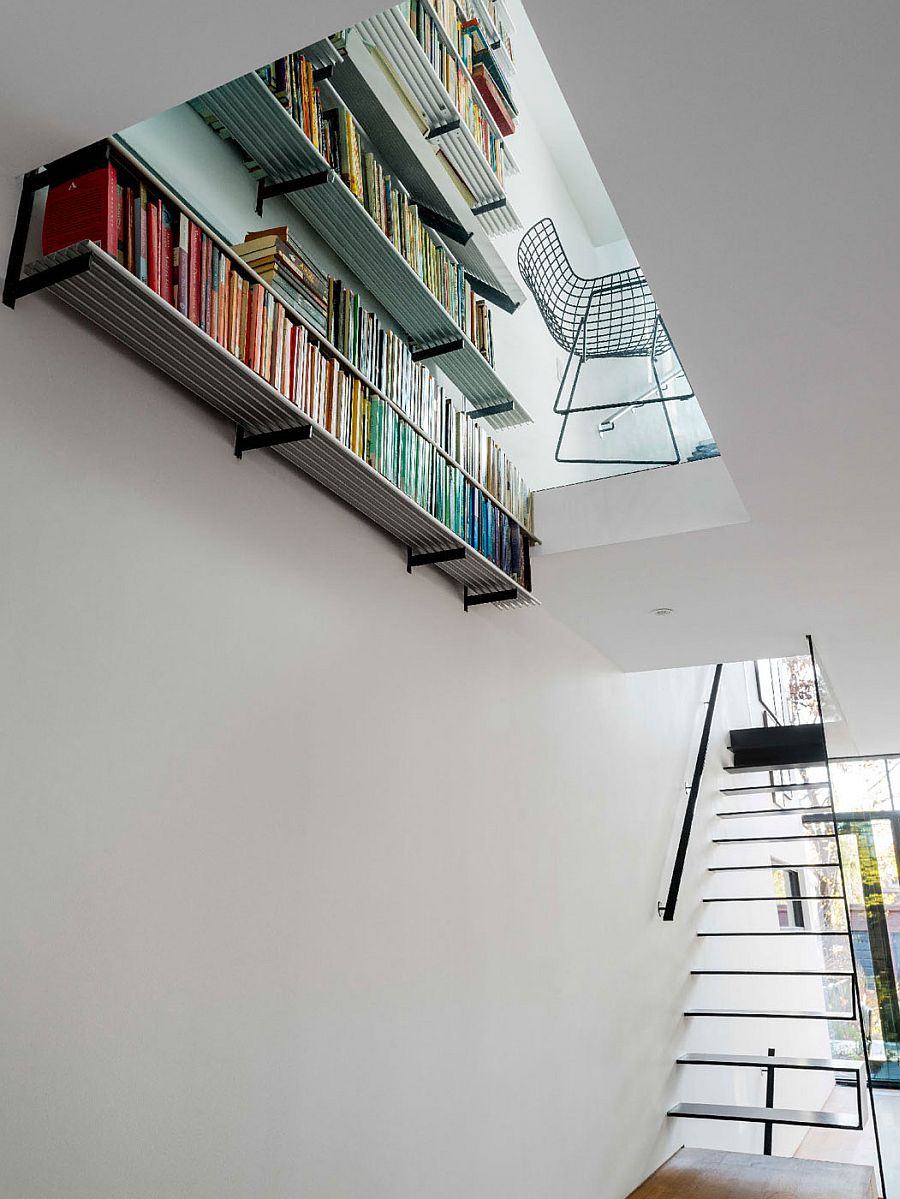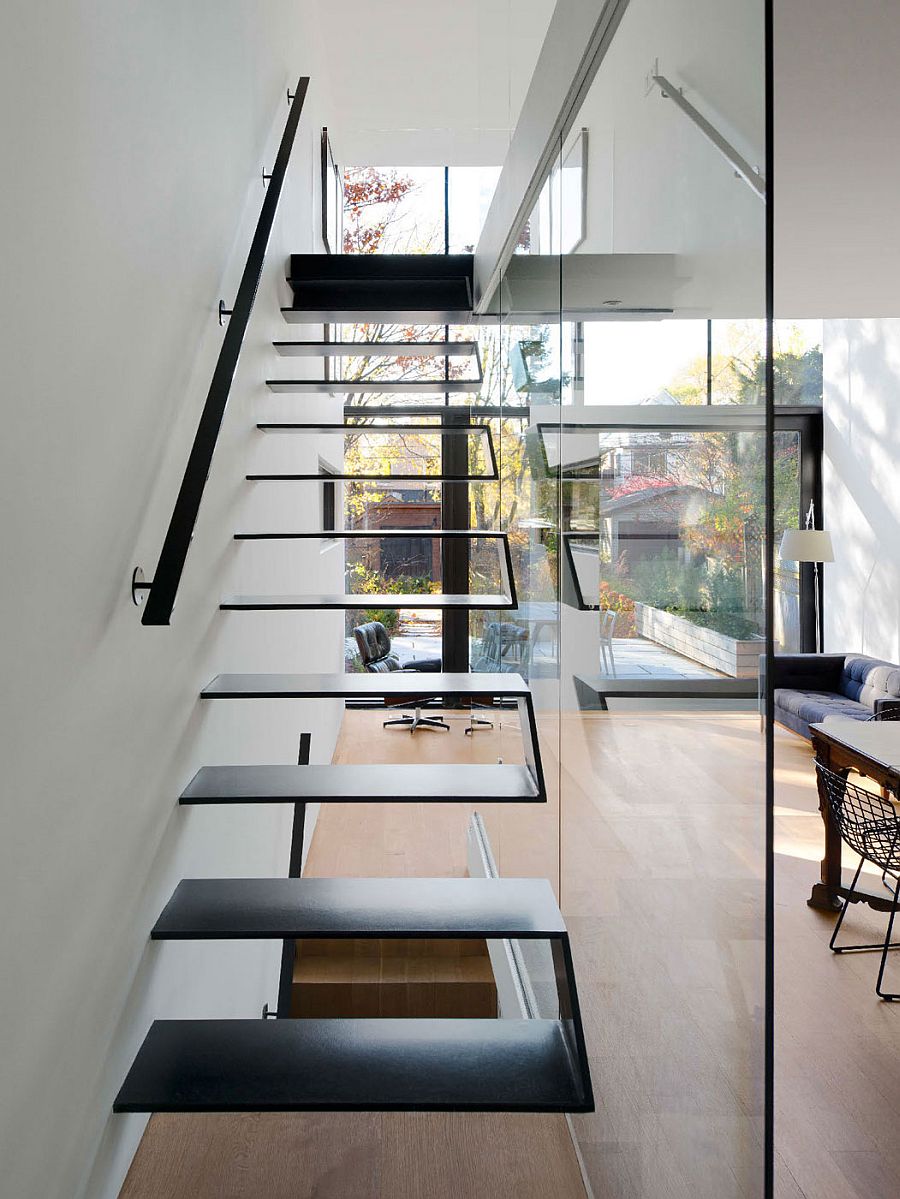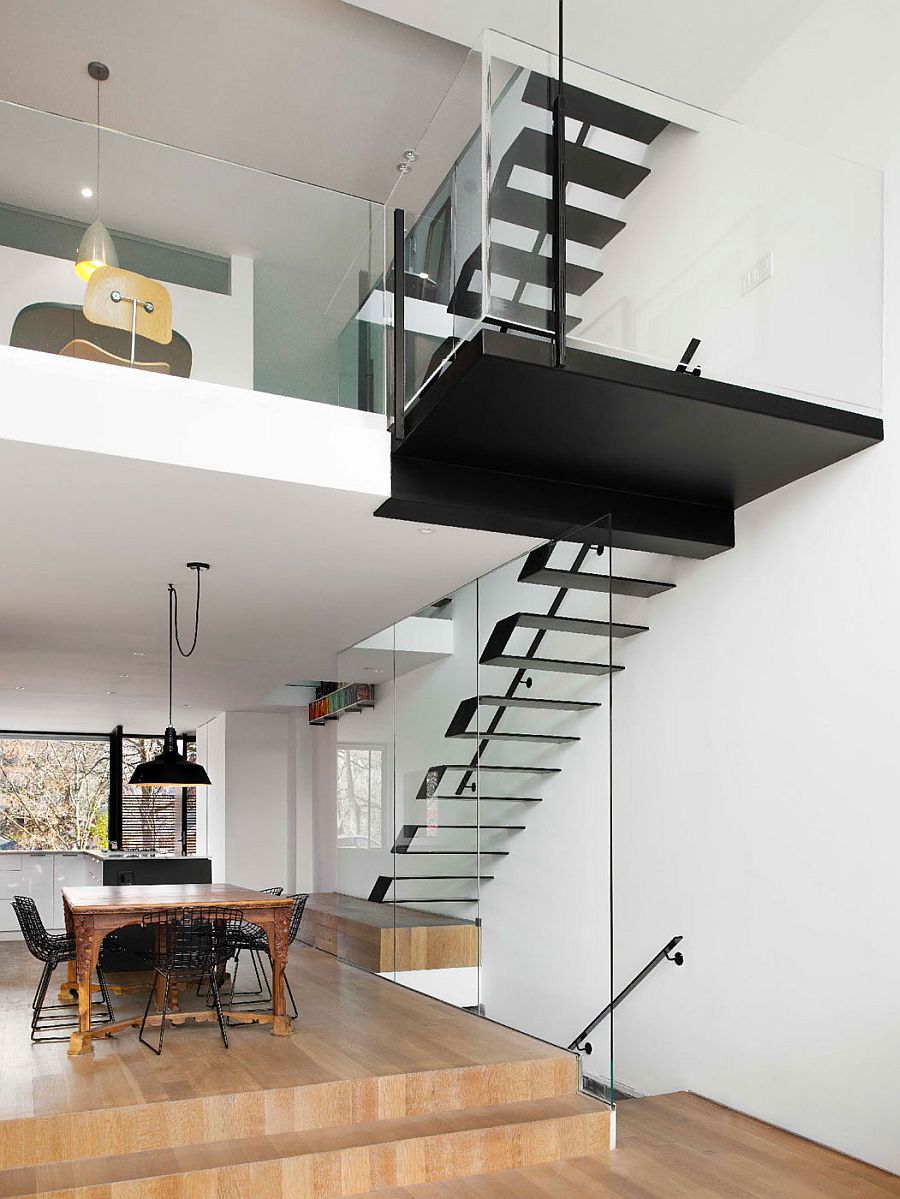 Large glass windows and doors ensure that the revamped home never feels dark or congested, even as a stylish new floating staircase connecting the various levels adds visual lightness and sculptural beauty to the setting. With a luxurious master bedroom with ensuite occupying the attic, the lower levels offer ample space for social living zones. A practical renovation that beautifully marries form with aesthetics!