The line between the living area and the contemporary kitchen is becoming more and more blurred with each passing day as designers are exploring new ways to create a fluid connection between the two. Responding to this need of seamless interactivity in small urban homes, Pietro Arosio has come up with the exquisite and scintillating Board Kitchen for Snaidero. Crafted to perfectly fit into even the tiniest of spaces, this adaptable and highly customizable kitchen features a trademark cantilevered workstation that is a true showstopper. The elegant workstation in Corian brings together form and functionality while fitting in with your fast-paced, contemporary lifestyle.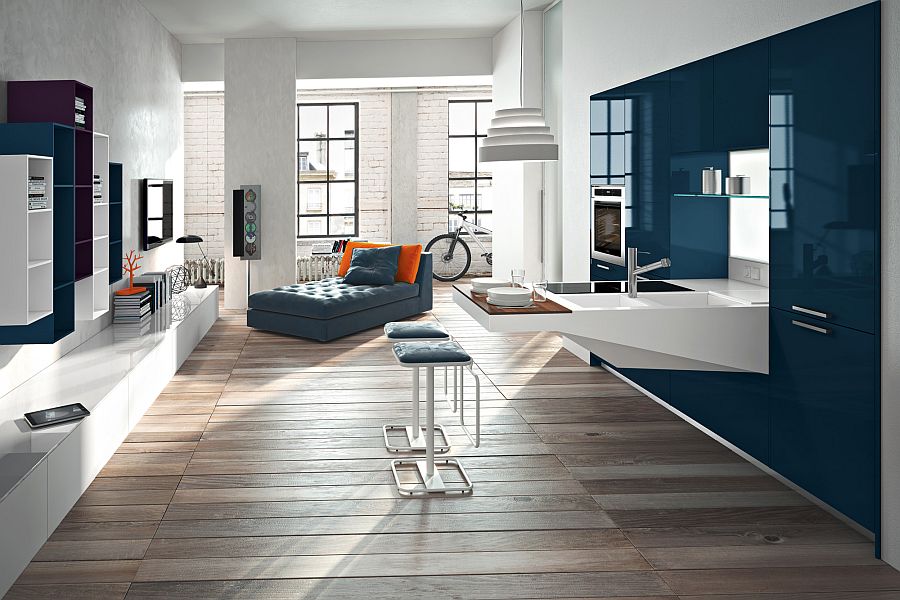 The brilliant workstation at the heart of the kitchen gives any space it adorns an airy and cheerful appeal by making sure it occupies very little foot space. Turning even the tiniest shared kitchen in a small studio apartment into an absolute delight, Board aims to blend in with the ambiance of the living room while offering you an ergonomic design solution. Available in two different sizes of 90 cm and 120 cm, the workstation contains a sizeable two-tub sink area, a convenient snack top, a bin for organic kitchen waste and plenty of space for preparation, cooking and cleaning.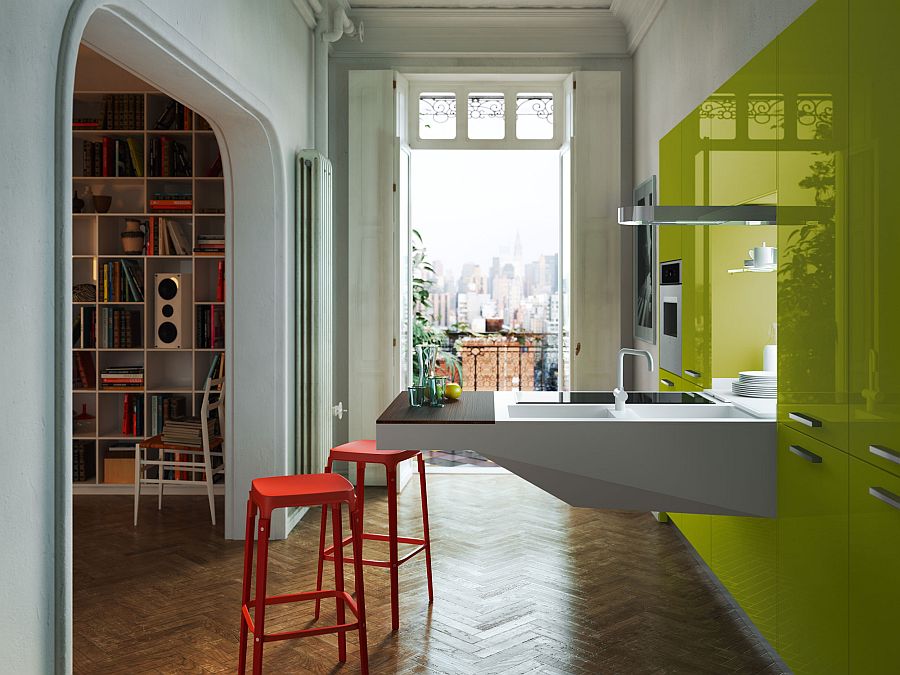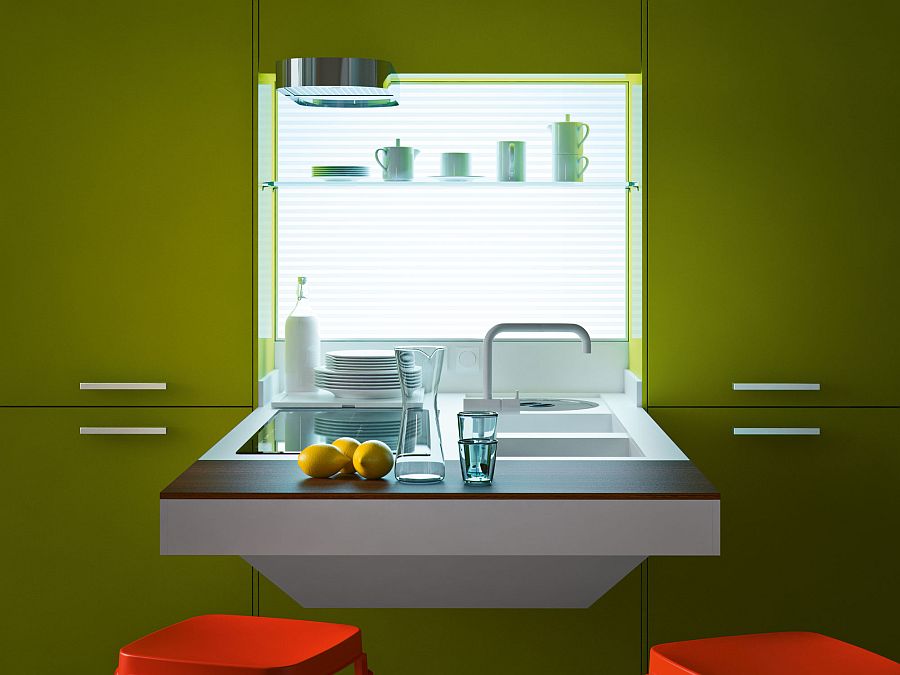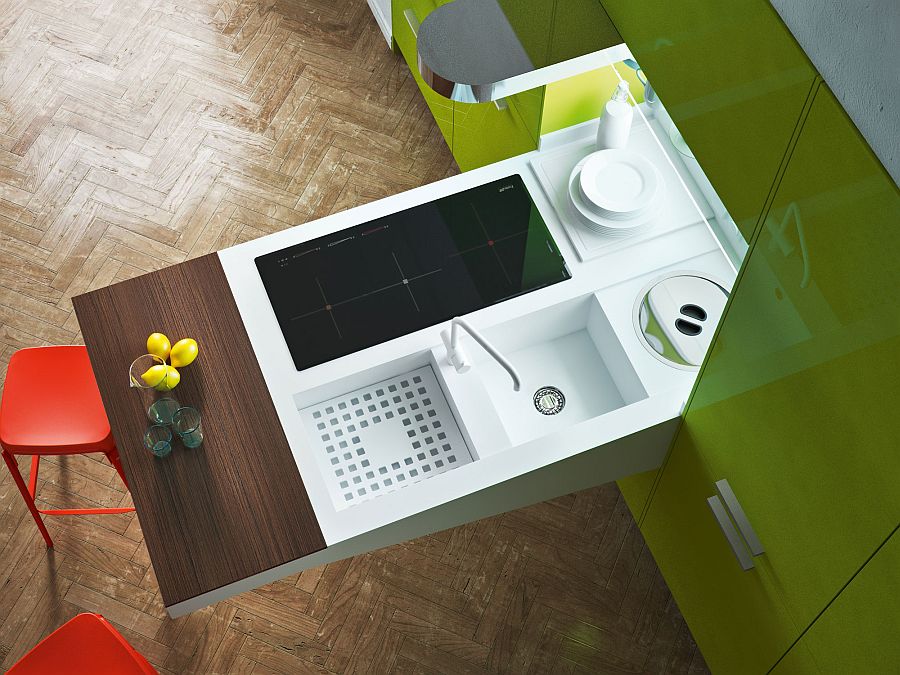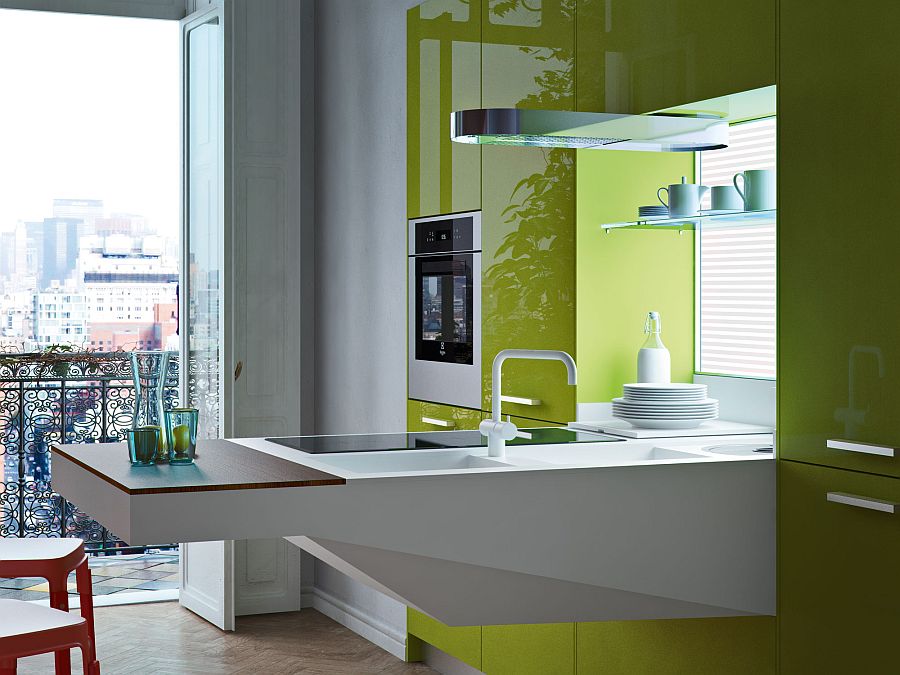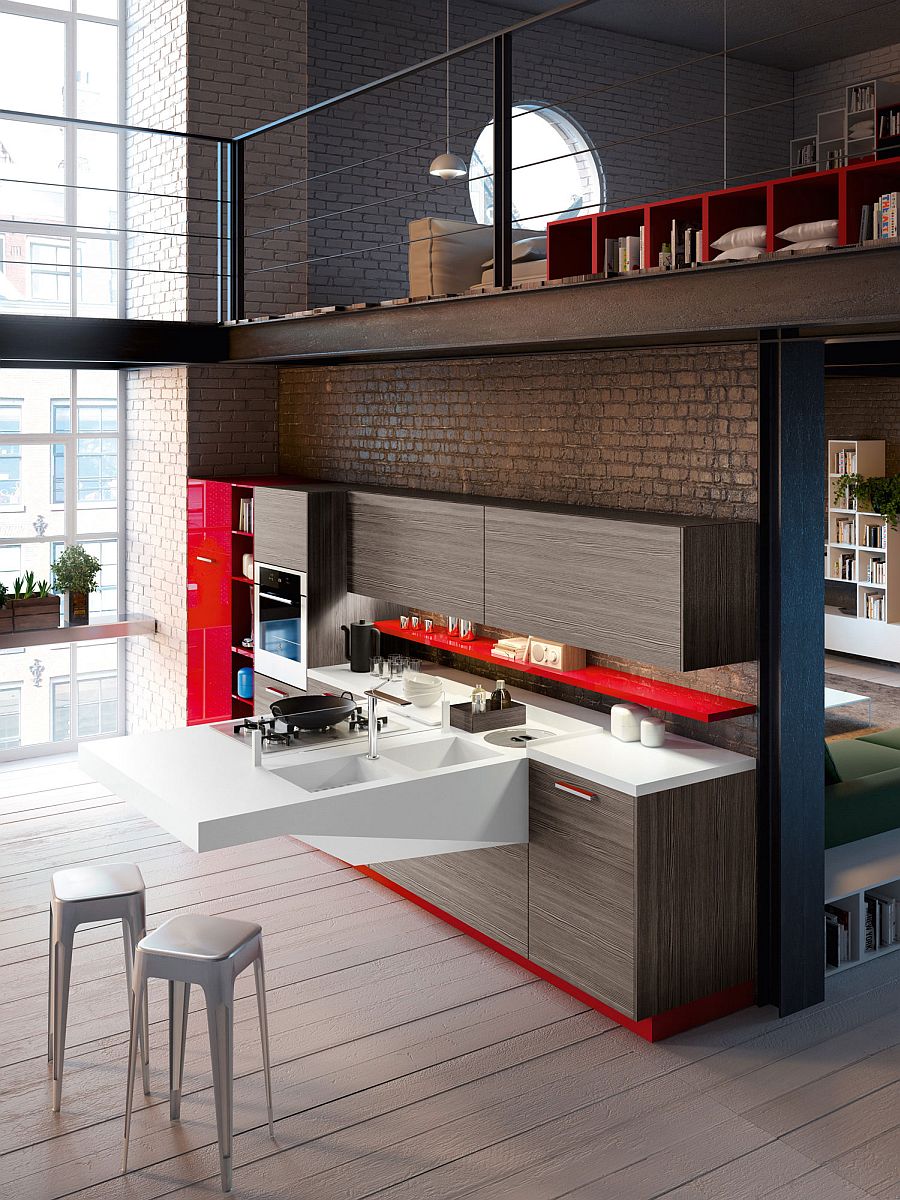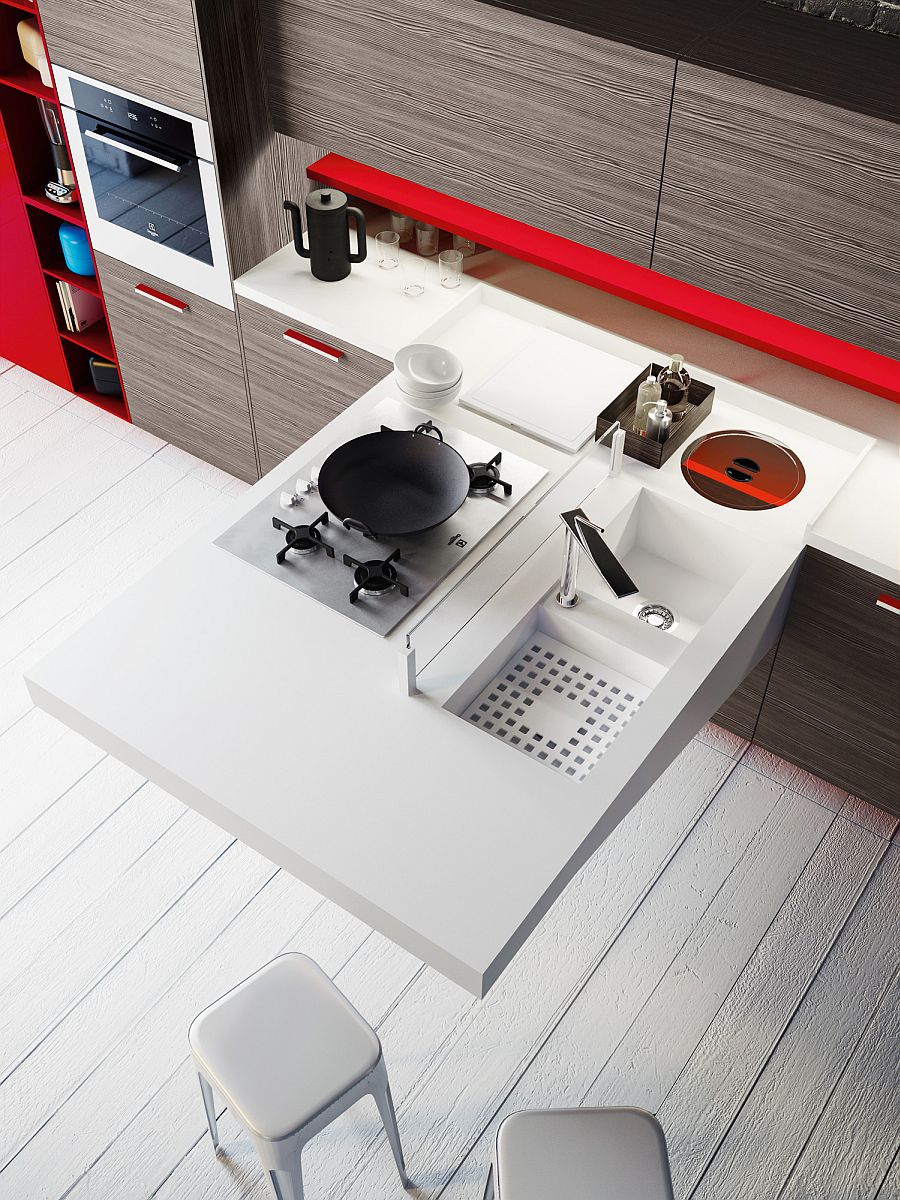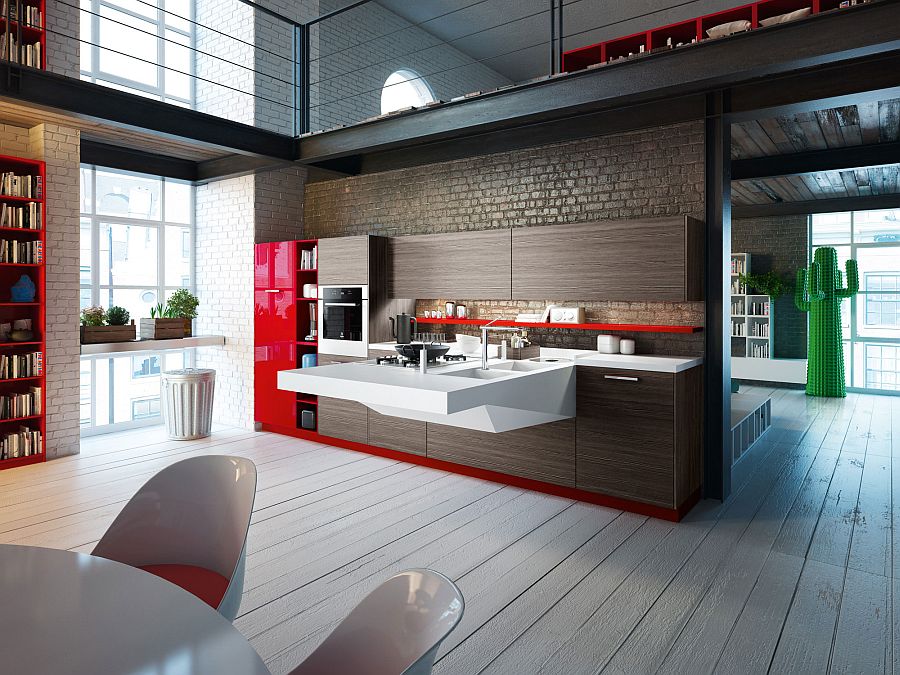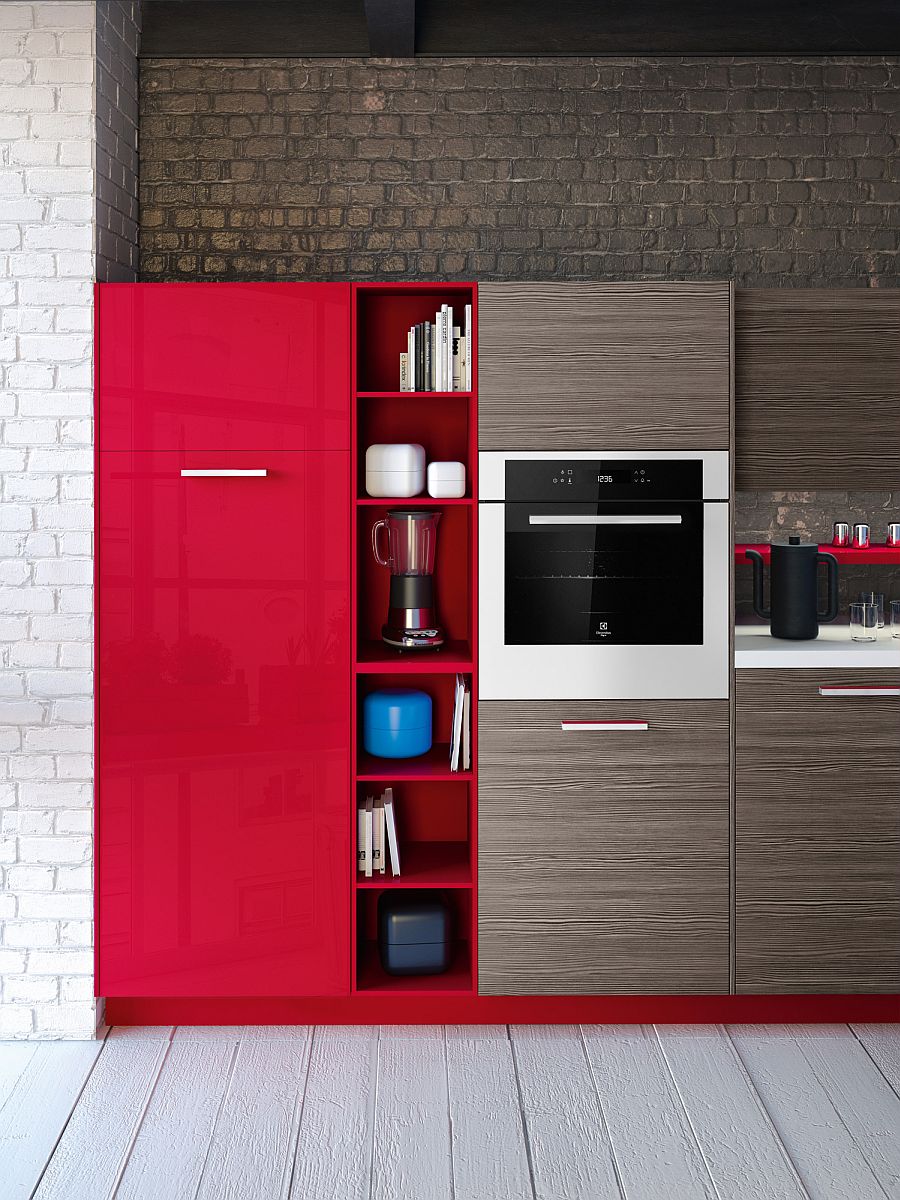 Its Corian build makes the worktop ultra-resistant to scratches and bacterial growth while making maintenance easy. The multi-functional worktop might be the star of the show here, but the accompanying storage units help truly complete your kitchen space, as they bring a diverse blend of highly customizable open shelves and closed units. Available in nearly 100 different colors and finishes, the choices are absolutely endless!