Giving a new lease on life to an old and dreary Victorian Townhouse that was short on space, the latest extension and refurbishment project carried out by DOS Architects steals the show with its elegant blend of the old and the new. Located in West London, the Ravenscourt Road House was given a gorgeous facelift, as the classic home acquired a glassy contemporary extension in the rear while the front façade of the home was kept intact. The latest addition not only extends the living area and adds a cool dining room with a glass ceiling and walls, it also brings in plenty of natural light, rejuvenating the entire interior.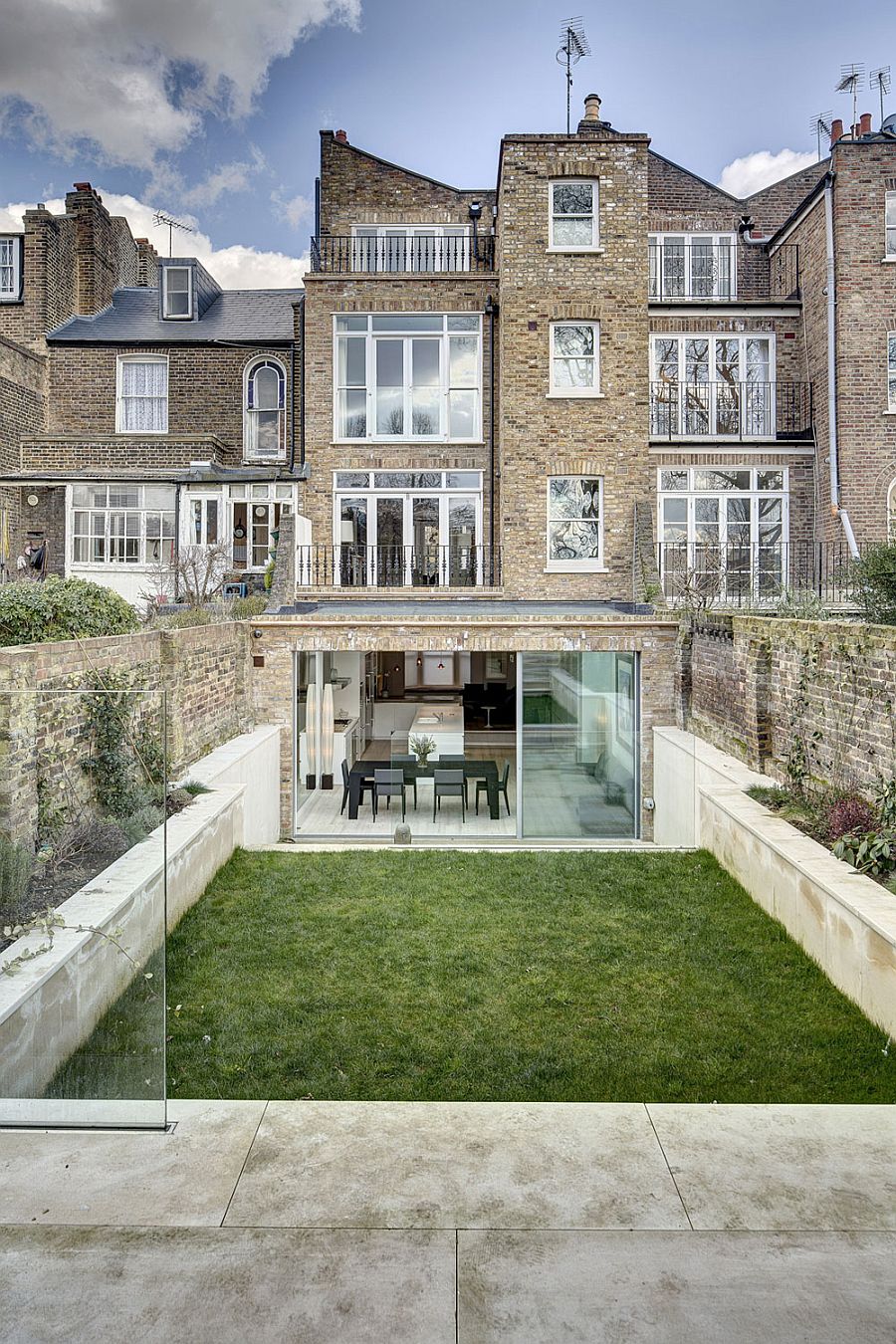 But the revamp of the house is not limited to the rear extension alone, as the ground floor is lowered in its entirety to give the living area and kitchen a more spacious appeal. The interior acquires a more up-to-date look with a fabulous contemporary kitchen in white, a lovely living area that combines antique pieces with plush, modern decor, and sleek shelves that melt away into the backdrop. Creating a stunning contrast between the timeless exterior and the trendy interior, the captivating home serves up the best of both worlds!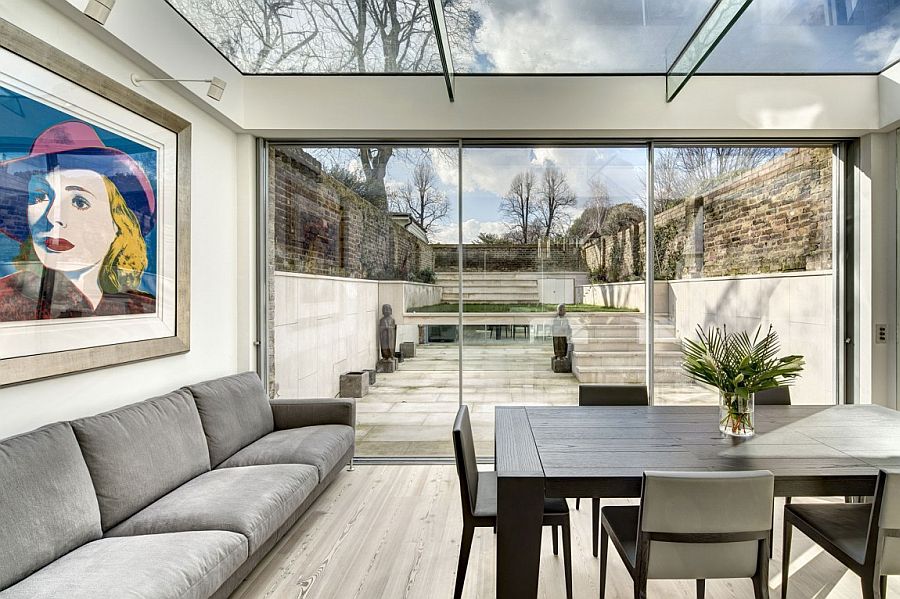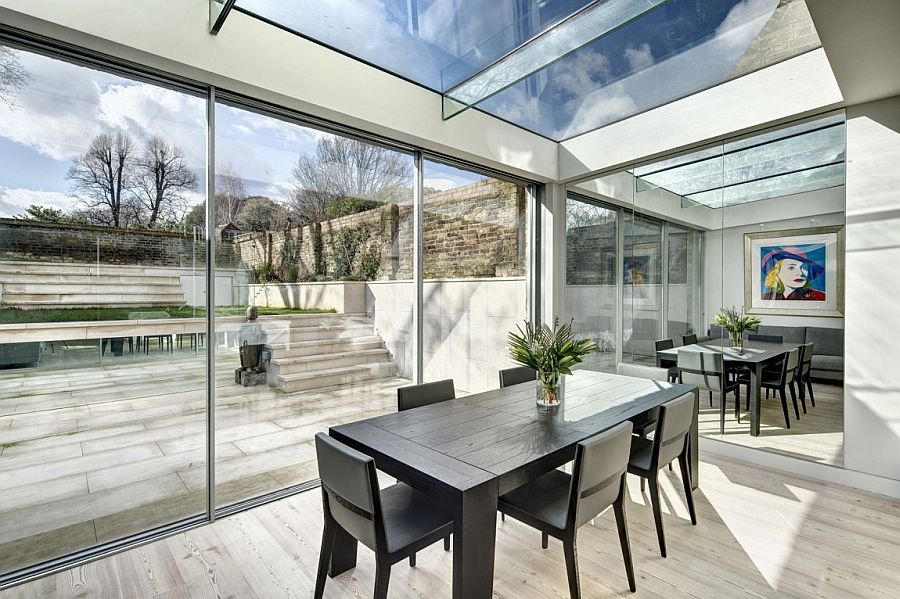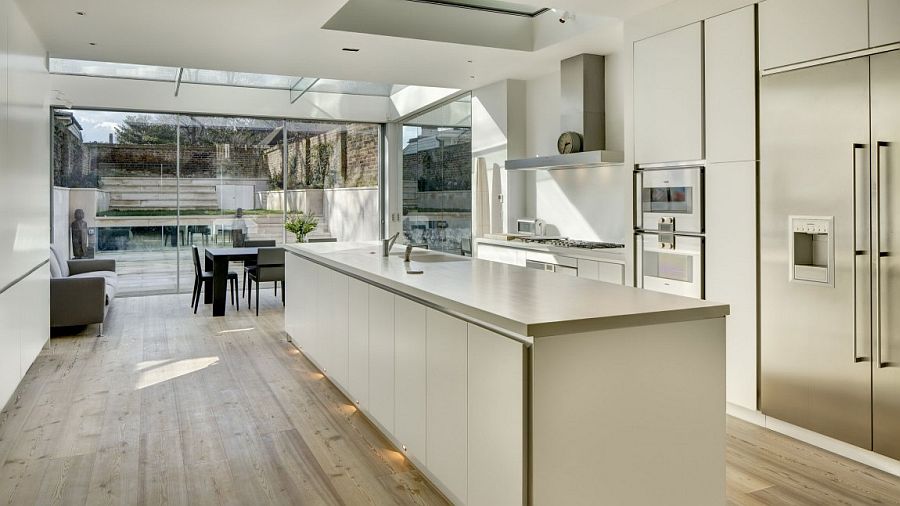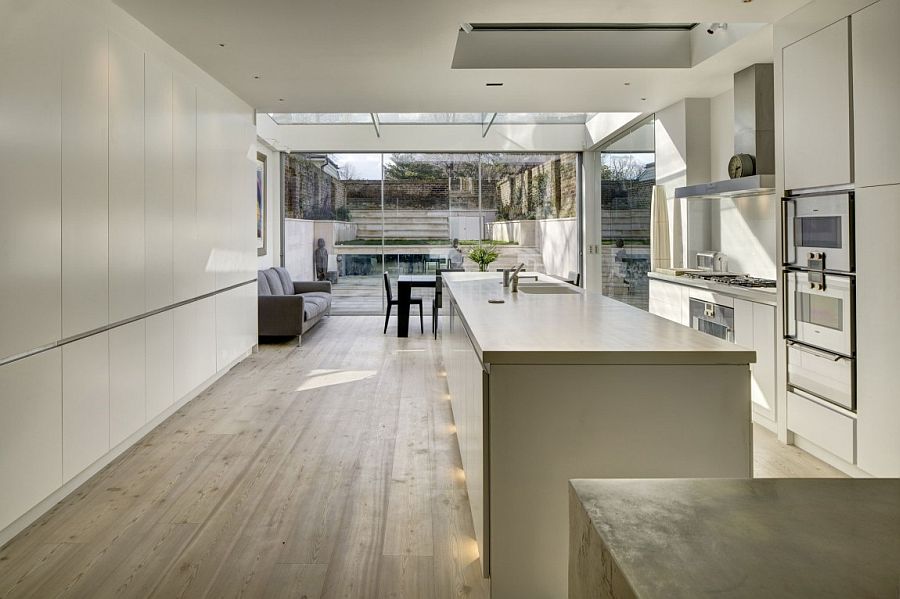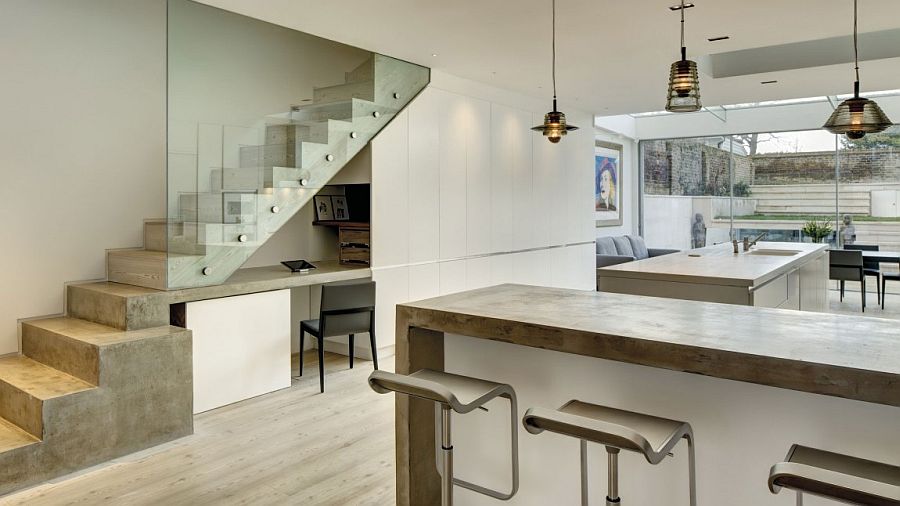 The first floor also gets a smart extension in brick, which houses a serene bedroom with a view of the private backyard. Interesting wall art and carefully chosen accent additions add color to a largely neutral backdrop, while a combination of recessed and pendant lighting takes over from the flood of natural light as dusk sets in. An exceptional makeover with cheerful charm!