If you tend to get your coffee to go in a paper cup, you might be missing out. Sure, coffee (or any hot drink) tastes better in a ceramic mug, but it's not just about flavor. Holding a hot coffee in your hands on a cold day will warm your soul as well as your fingertips. A paper cup, by virtue of its thin walls, is either too hot or cold—quickly going from painfully hot to not warm enough to enjoy.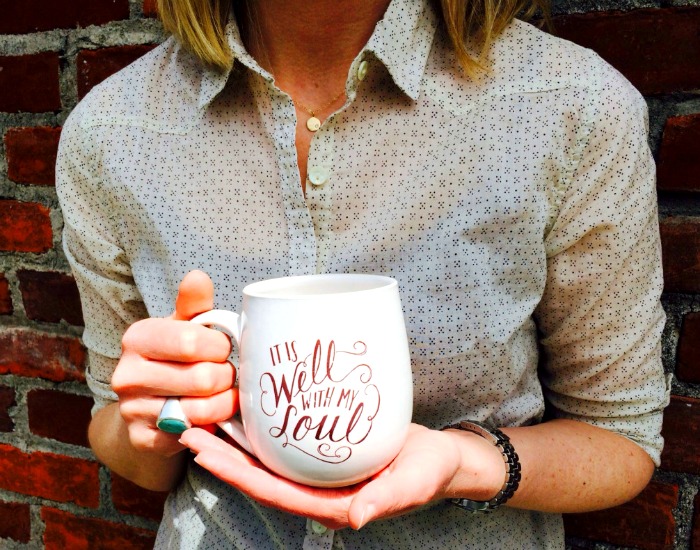 Your coffee will stay hot longer in a non-disposable cup (so you'll waste less), and there's also the aesthetic enjoyment of a high-quality, hand-made mug—like these. Take the time every day for a real coffee break, in a real mug; you'll be surprised how this small change will improve your day.
A Colorful Coffee Break!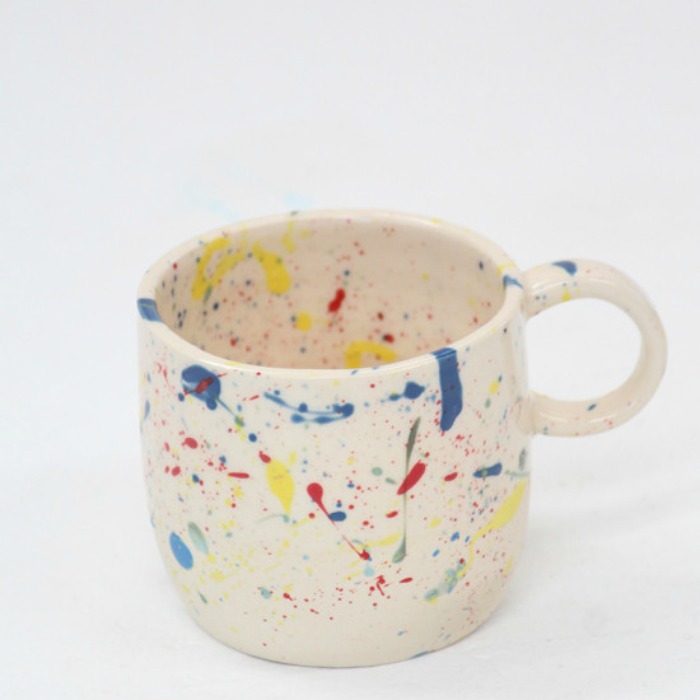 This Rainbow mug is hand painted in New York with fun splatter marks—and would look just delightful filled with black coffee for contrast.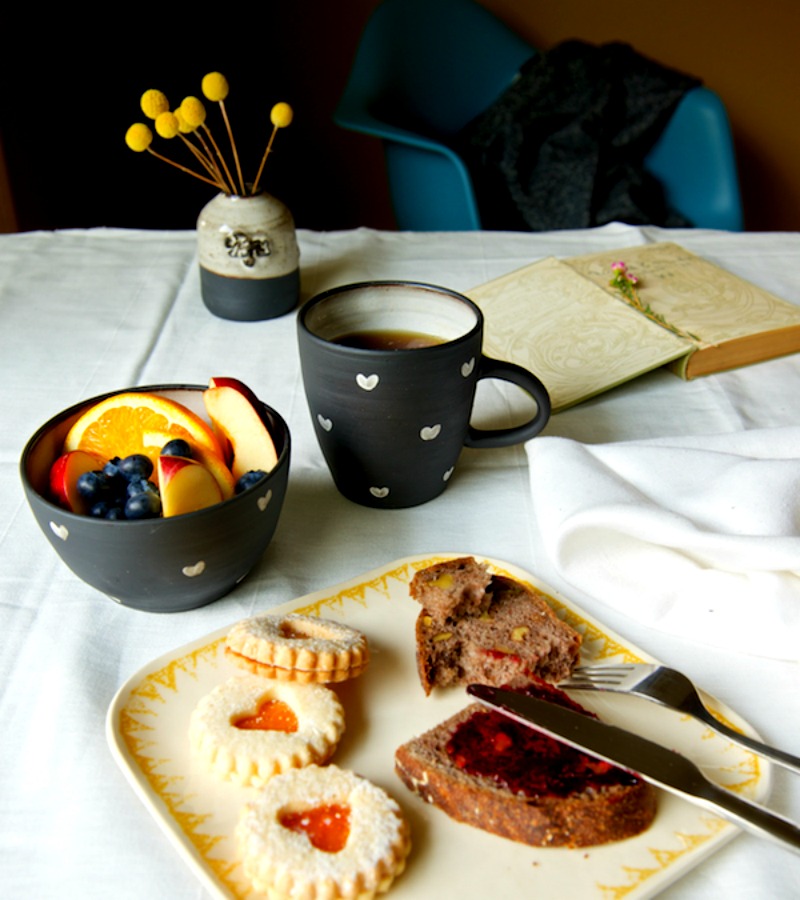 Made from natural black clay, this stoneware mug from RossLab is not only made by hand, each little heart is then applied with white paint by the creator as well. How sweet and romantic!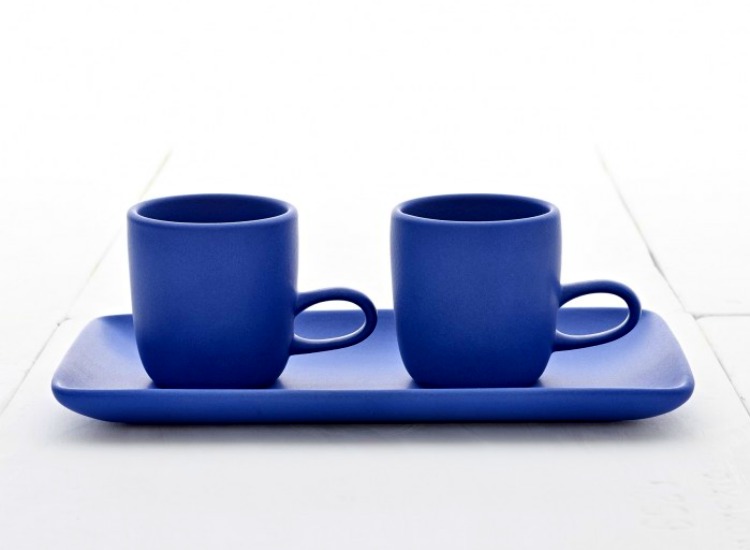 Inspired by the deep blue of California's Lake Tahoe, this made-in-the-USA Heath Ceramics set of mugs and a tray is perfect for a coffee meeting, or breakfast in bed (or at your desk, for home-office warriors).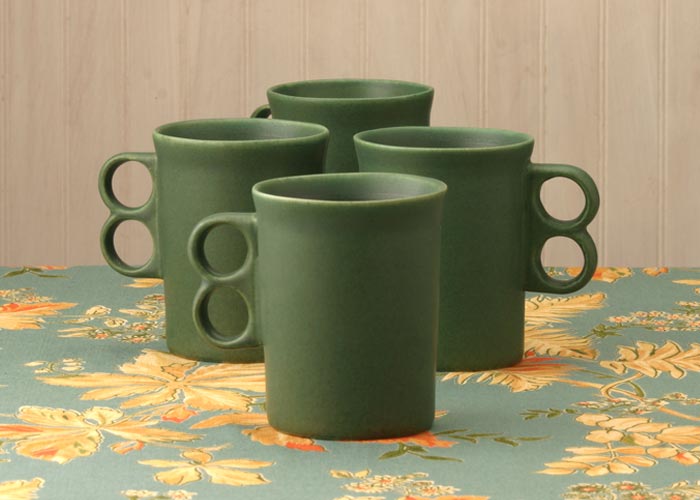 Bennington Pottery is well-known for their famous "trigger" mugs, which come in a bunch of colors, so you can mix and match from their selection of Yankee-made glazes.
Unassuming Class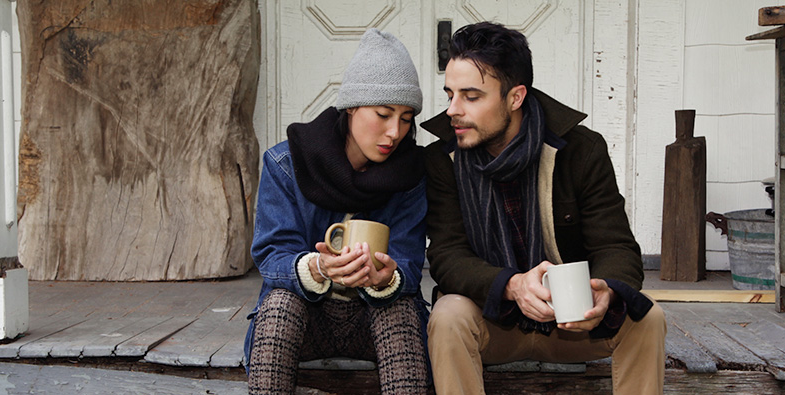 This simple stoneware mug from Kaufmann Mercantile has been made in Virginia the same way since 1977. North American clay is blended on site, and the mug is inspired by early American pottery-making techniques.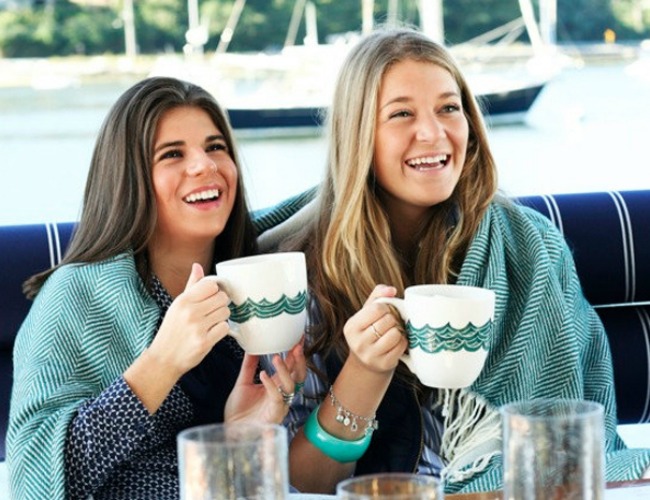 Jessica Howard Ceramics Nautical water mugs are large and perfect for cradling in cold hands (on a boat or in your busy office). Handpainted and hand-thrown, they could even convert to become a mug-o-soup!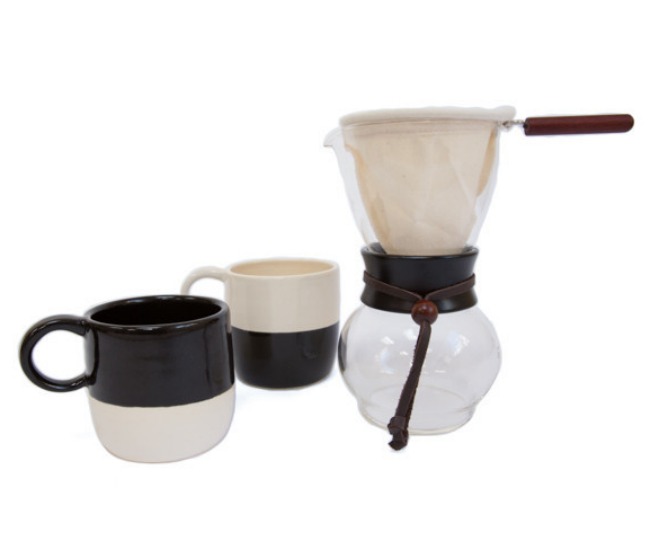 These hand-thrown, made-in-NY mugs are an exclusive collaboration between ceramist Helen Levi, Half Hitch Goods, and the Revielle Coffee Co. in San Francisco. Each mug is made from white porcelain that is dipped in black or white glaze.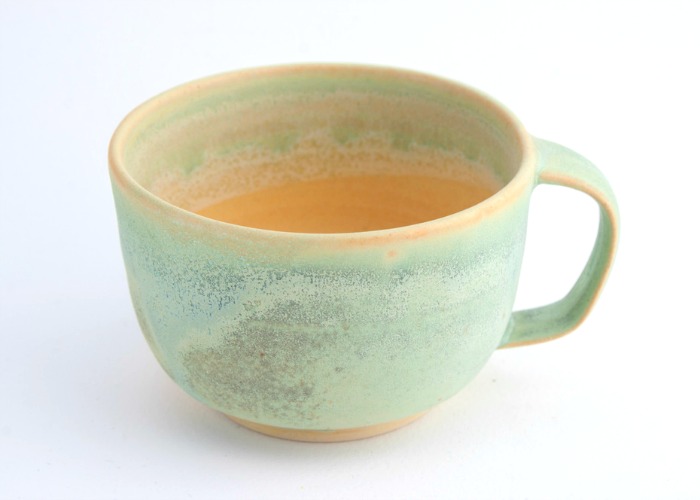 Named after the Brooklyn street the ceramist behind the line lives on, this sherbet-colored mug was inspired by "natural, organic forms, melty ice cream colors, and cantaloupes."
Creative and Quirky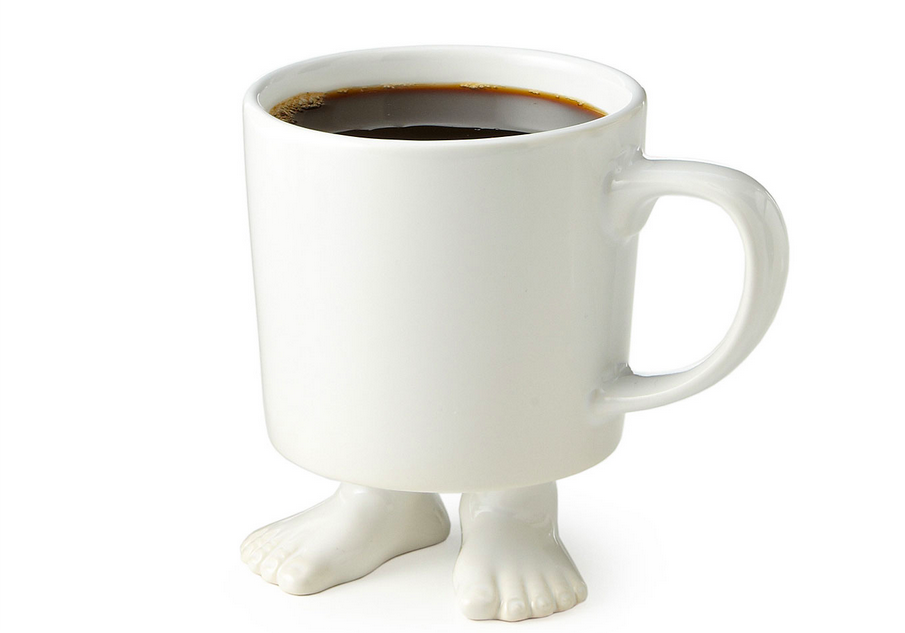 This amusing mug has feet! Designed by Los Angeles-based designer Dylan Kenall, it's sober as sober can be—except from the ankle down….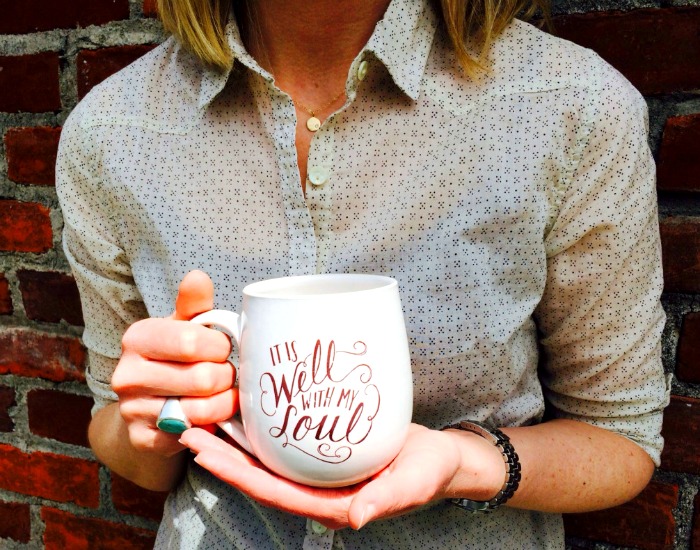 This sweet, rounded mug is handmade in Eugene, Oregon and then hand painted with the phrasing you see here by Valerie McKeehan of Lil and Val.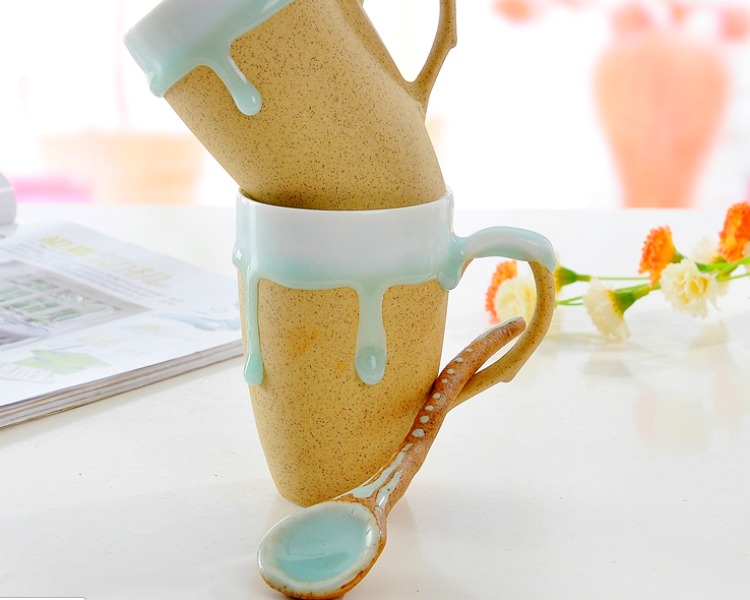 This tall mug is ideal for those who need plenty of coffee. It comes with its own matching spoon, too, so you'll never be casting around for something to stir honey into your java with.
Looking for some more cool ideas? Here are 16 unique coffee cup designs to fuel a fun-filled day!